Aging is a natural phenomenon in this universe, but still, many individuals are hesitant about this change. On top of that, early aging becomes unacceptable. The wrinkles and fine lines on the face, sagging skin, and weakening bones are some of the consequences of aging. This is because of the diminishing collagen within the body. Many products are available on the market that rebuilds the collagen in the skin. One such product is by Beyouth. In this article, we'll check some genuine Beyouth Pro Collagen reviews to reveal the product's truth.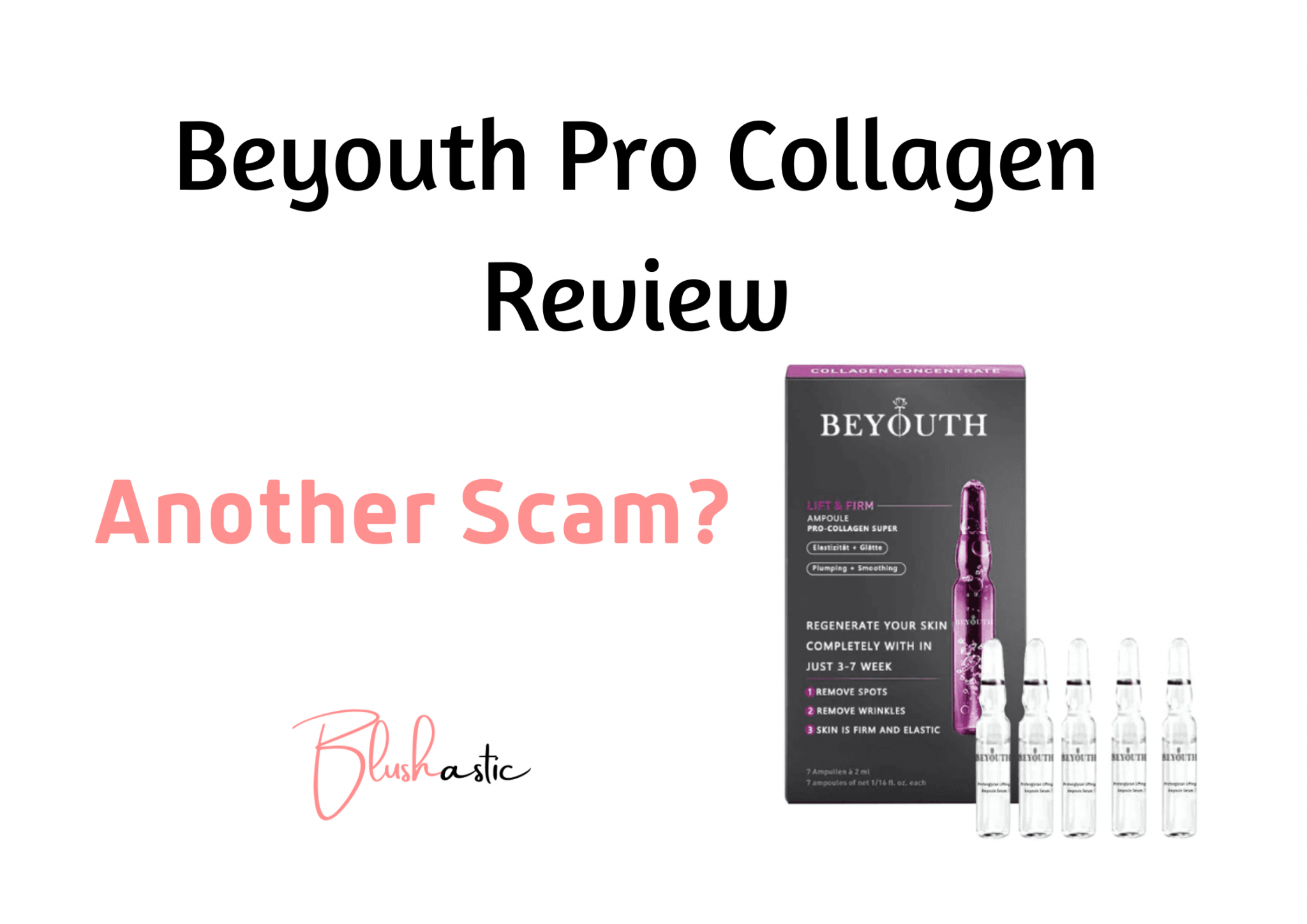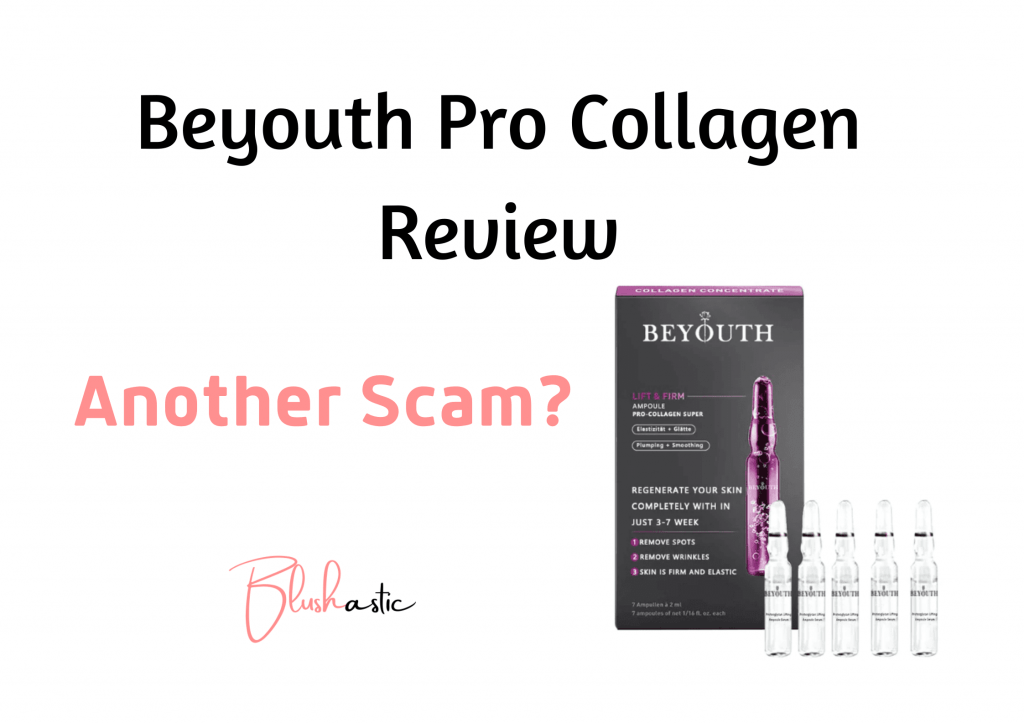 In this highly influenced world of social media, one can quickly understand a product with its description. But many manufacturers take advantage of this condition and present a rosy image of their products. Beyouth Pro Collagen has recently gained popularity as it claims to provide fantastic results. Is Beyouth pro collagen a credible and cost-effective product? Let's find out.
Beyouth Pro Collagen Reviews | Another Scam?
Collagen is a protein that makes 70% of the skin structure. Collagen is a significant protein that helps the skin and body retain that firmness and texture. It not only fights aging but also helps in improving elasticity. Using it near areas delicate areas such as eyes and forehead can help fight premature aging. Collagen molecules are pretty big to be absorbed by the skin. Therefore, they need to be broken down into smaller granules called peptides. Peptides are then broken down into amino acids by the skin, forming the building blocks in the skin structure.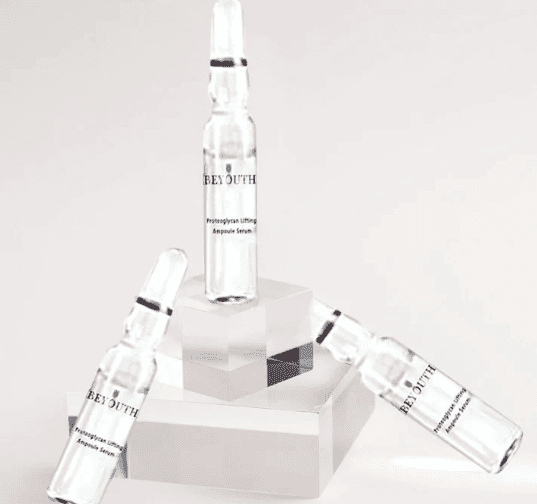 Collagen is very high in the body in our 20s, but with time, they start losing its hold over the cells. Beyouth Pro Collagen and ceramide lifting ampoule serum is a product that provides firmness and moisture to the skin. Made with natural ingredients, it returns a radiant glow on the skin within a short period. Its mild and non-irritant texture makes it suitable for all skin types. The most significant ingredients are as follows.
Beyouth Pro Collagen Ingredients
Ceramide- Ceramide is a significant ingredient in many anti-aging products. The reason for its popularity is its ability to hold moisture to the skin. It thickens the skin's cuticle size, improving elasticity and delaying aging.
Matrixyl-

Matrixyl 3000+ contains peptides that boost skin collagen. Collagen improves skin's elasticity and restores damaged skin. 

Argireline-

Argireline works the same as a botox treatment. They can bind moisture to the skin and make it look much younger than it actually is. Moreover, it makes the skin plumper, reduces dryness, and prevents environmental aggressors from reacting with the skin. 
Rest all ingredients are extracted from natural plants like jojoba and sunflower that work towards bringing back the radiant glow of the skin.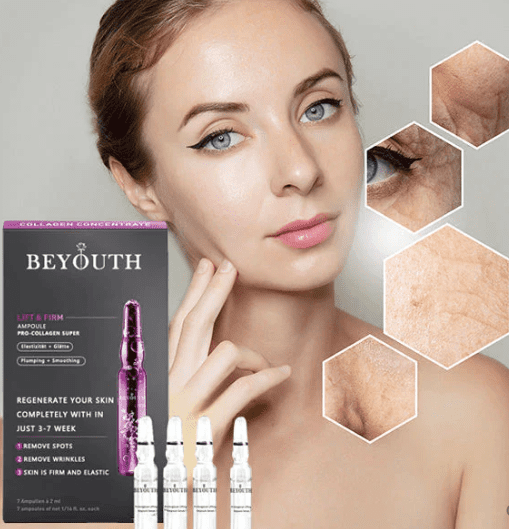 Pros
Suitable for all skin types

Builds up collagen production

Advanced nanomaterial packaging

Germ-free

Reduces fine lines and wrinkles

Moisturizes the skin

Wash free serum

It makes the skin more plump and elastic

Affordable
Cons
It doesn't have a credible website

No knowledge of the background of the product and company

Customer reviews and photographs look plagiarized

Ampoules are hard to break 

People have reported of being scammed.
Despite many advantages, the product doesn't seem credible with fake and plagiarized customer reviews.
Beyouth Pro Collagen Alternatives
CeraVe
CeraVe hydrating hyaluronic acid serum is a face serum for dry skin. It is made with the goodness of hyaluronic acid, vitamin B5, and ceramics 1,3, and 6. All of the above-stated ingredients help restore skin moisture and reduce the signs of aging.
Sale
Cerave Hyaluronic Acid Serum for Face with Vitamin B5 and Ceramides | Hydrating Face Serum for Dry Skin | Fragrance Free | 1 Ounce
[ HYALURONIC ACID SERUM ] CeraVe Hydrating Hyaluronic Acid Serum for Face is formulated with our highest concentration of hyaluronic acid, an ingredient that helps retain skin's natural moisture. Helps skin appear more hydrated and smoother.
[ SMOOTH TEXTURE ] Lightweight, hydrating serum with a smooth, gel texture. If layering with an eye cream or facial moisturizer, apply HA Serum in a thin layer to slightly damp skin and allow to fully absorb into skin before applying additional products.
[ ALL DAY HYDRATION ] With Vitamin B5 to help soothe skin. Features CeraVe's patented MVE ingredient-delivery technology to continually release moisturizing ingredients and provide 24-hour lasting hydration.
[ 3 ESSENTIAL CERAMIDES ] Ceramides are found naturally in the skin and make up 50% of the lipids in the skin barrier. All CeraVe products are formulated with three essential ceramides (1, 3, 6-II) to help restore and maintain the skin's natural barrier
[ DEVELOPED WITH DERMATOLOGISTS ] CeraVe Skincare is developed with dermatologists and has products suitable for dry skin, sensitive skin, oily skin, acne-prone, and more.
With quite an easy and non-greasy application, the serum also contains the expertise of various dermatologists. Moreover, it is a paraben-free and fragrance-free product. Being pretty affordable, it is one of the preferable serums for the best results.
JLO beauty serum
JLO beauty glow serum is a face tightening and lifting serum suitable for all skin types. The key ingredients of this serum are niacinamide and squalane, which relieves the skin from any redness and inflammation. Moreover, they also reduce swelling and unclog the skin pores.
A few of this serum's critical benefits are that it improves skin elasticity and makes its texture smooth. Moreover, it hydrates, plumps, and brightens the skin tone. One thing that might bother you is the price of the product. It is pretty high priced, and not everyone can buy it.
Ample: N ceramide shot ampoule
It is a soothing and hydrating serum with deep nourishing abilities. Its lightweight texture protects the skin moisture and strengthens the skin barrier. The serum is suitable for all skin types and reduces aging signs.
Sale
AMPLE:N Ceramide Shot Serum – Anti Aging and Hydrating Serum with Ceramide for Deep Moisturization – For Dry & Rough Skin to Reduces Wrinkles & Repairs Skin, 3.38 fl.oz.
ENRICHED WITH CERA COMPLEX: Coreana Ceramide Shot Serum contains Cera Complex 50,000ppm that gives moisturizing energy to low and sensitive skin. This ceramide serum is absorbed by the skin to encourage lipid biosynthesis and hydrate the skin from within.
STRENGTHENS MOISTURE BARRIER: This hydrating serum with Ceramide and Allantoin strengthens the skin moisture barrier to prevent moisture loss. Our facial serum softens and protects the skin from the external environment to keep it soft, supple, and hydrated.
NO MORE DRYNESS: This intensive skin barrier serum with Arctigenin keeps the skin nourished and moisturized throughout the day. The blend of essential nutrients in our face-firming serum helps you get rid of signs of aging and prevents the skin from getting dry and flaky.
FOR ALL SKIN TYPES: This hydrating anti-aging skincare ingredient is formulated without artificial fragrances and colors, parabens, or essential oils, making it perfect for use for any skin type. The non-greasy formula makes it ideal for sensitive and irritated skin.
HOW TO USE: After using toner, take an appropriate amount of Coreana Ceramide Shot Serum and gently spread it over the entire face for absorption. The lightweight and non-sticky texture of our face serum helps maintain the pH balance and prepares it for better absorption of nutrients.
Moreover, it is pretty budget-friendly. Made with the goodness of natural ingredients and essential oils, it is a paraben and fragrance-free product with long-lasting effects.
FAQs | Beyouth Pro Collagen Reviews
Does Beyouth pro collagen show long-lasting effects?
Although the product's webpage claims to do the same, seeing the false customer reviews, nothing can be promised.
Closure
Is Beyouth pro collagen worth a purchase? We're sure you have got an answer to this question after going through Beyouth pro collagen reviews. However, to be definite with it, we recommend you to try it at your own risk. Nothing can be promised, seeing the webpage offering the product and the customer reviews. Although it claims to have a lot of benefits for the skin, something or the other makes us suspicious about it. 
However, though everybody has a different skin tone and texture, if you are satisfied with the ingredients list and the description, you must try it once. Who knows if the product does magic to your skin?
Rebecca is a skilled writer with a passion for makeup and skincare. With years of experience in the beauty industry, she has a deep understanding of the latest trends and products and a talent for creating engaging content that resonates with her readers. Whether she's writing about the latest skincare products or sharing her favorite makeup tips, Rebecca's writing is always informative, entertaining, and inspiring.