Beauty, and glow, walk hand in hand. From masks, and peels to water intake and diet plans, if there's a query that remains constant throughout the year, it is how to get glowing skin. If you are switching to a new skincare regimen and can get that irresistible glow already, half the battle is won! Surgical treatments may be the remedy sometimes but may not cater to your skin constantly. While your Instagram can be a proof of flooded sun-kissed pictures, your glow may fade away with greetings from new seasons. So how do you make it stay? The rulebook says that the answer lies in – Tatcha Dewy Skin Cream. But the high prices make people look for a hydrating yet affordable Tatcha Dewy Skin Cream dupe.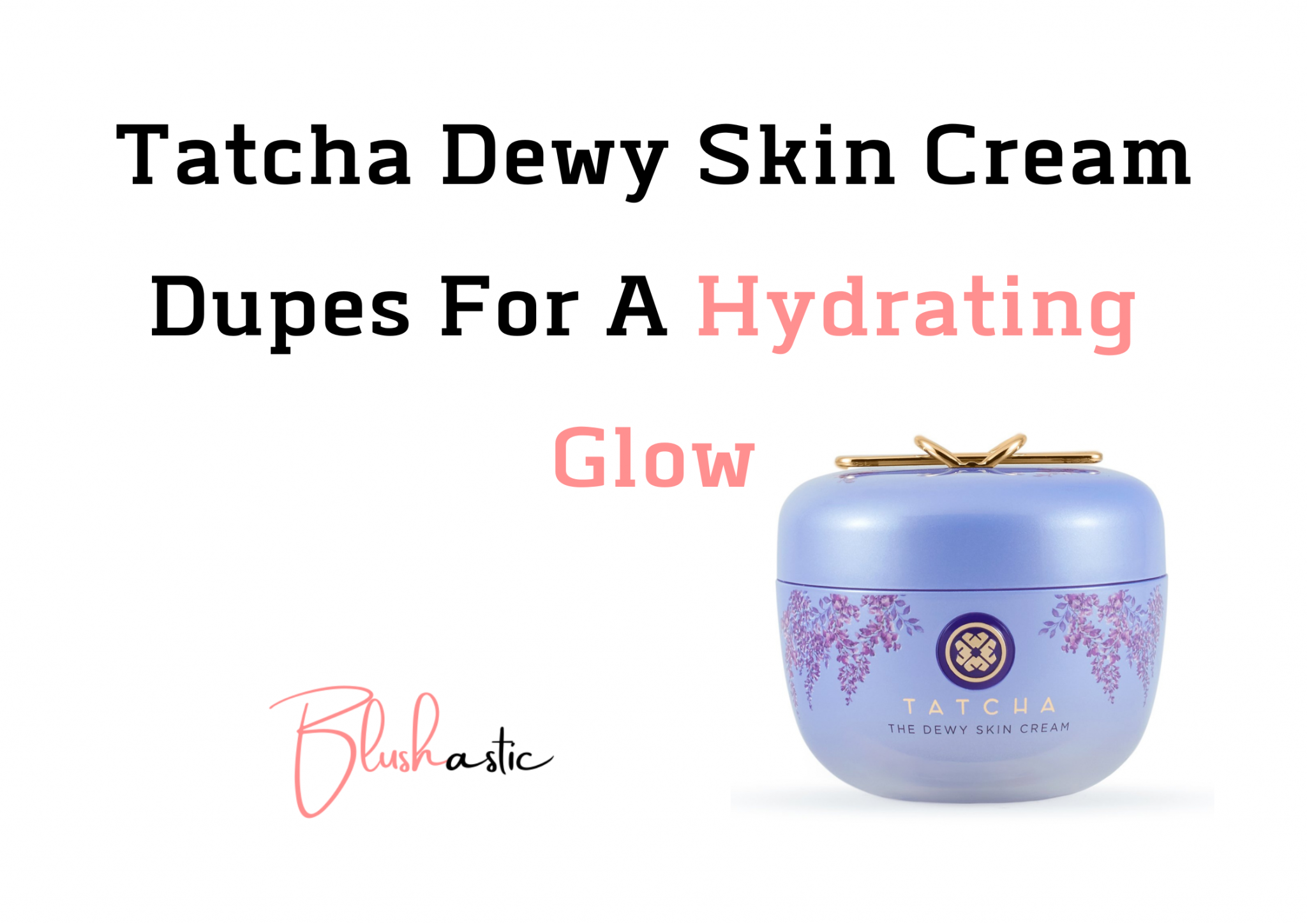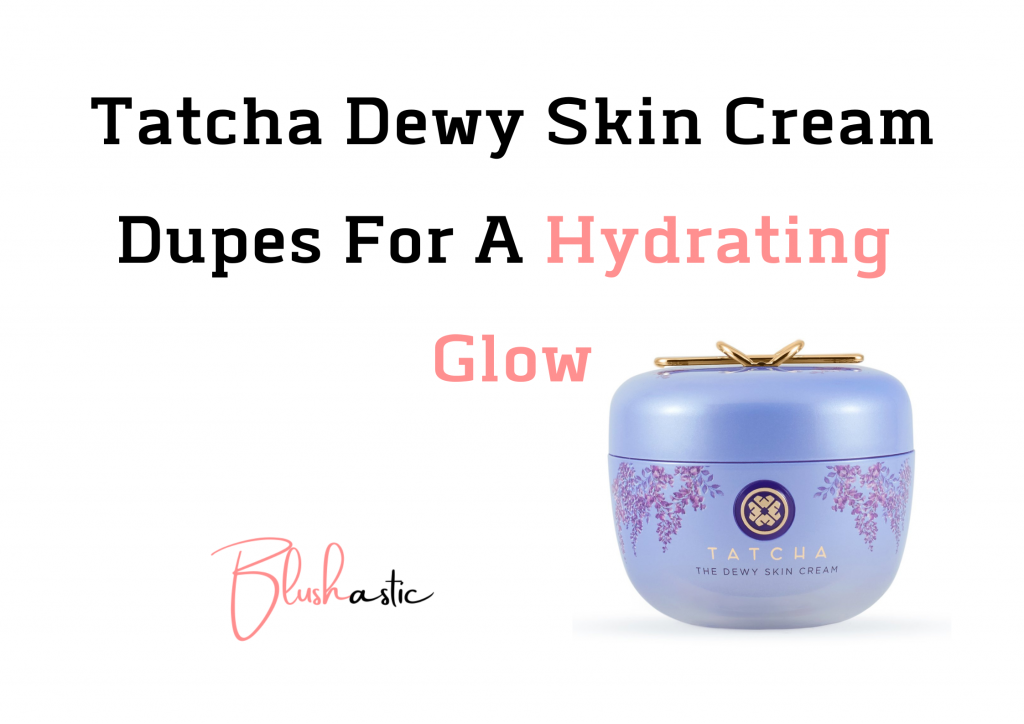 Most of us are crazy about that dew-dumping glow on our faces, but getting something to make your skin glow always comes at a price. And it looks like the Tatcha Dewy Skin Cream has a very fat one! So whether you are savoring that cupcake bite or making a runway appearance, the key takeaway is that these mentioned dupes will bring out the true vigor of your skin, leaving it with an immeasurable resplendent shine!
Tatcha Dewy Skin Cream Dupe | 11 Picks Of 2023
If you proudly call yourself a skincare enthusiast, there's no way the most-talked-about magical effects of the Tatcha Dewy Skin Cream have missed your ears! It may be any season around the corner. Byrdie revealed that the luxurious richness offered by this holy grail skincare could help transform your skincare game from nay to yay! Combined with star ingredients of the cosmetic industry, the formula uses the beloved Japanese purple rice, which the locales swear by as it improves the longevity of the skin and keeps it nourished.
Apart from this, it also has Okinawa Algae Blend + Hyaluronic Acid and red algae, which act as a moisture reservoir, keeping it sponge-soft and filling with suppleness.
The formula also uses many botanical extracts like sweet marjoram, which restores your dewy glow and helps to revive your sleeping beauty! So why is everyone searching for a Tatcha Dewy Skin Cream Dupe? And why is every other professional tiring of getting their hands on this beauty? Tatcha Dewy Skin Cream Review highlighted that your wallet might not love this product's price.
Also, many other factors regarding the originals/s composition sparked doubts among users about whether it is genuine. These were the added fragrance in Tatcha and its ingredient list, which caused breakouts from some. People often look for a better moisturizer at an affordable price. This has brought us here to round up the most stunning 11 Tatcha Dewy Skin Cream Dupe you can find yourself today!
Hold your breath for the mini tub of the bliss Ex-glow-sion Super Rich Face; Moisturizer is hands-down the best Tatcha Dewy Skin Cream Dupe you will ever come across! Enriched with oxygen and micro-algae, the skin-brightening moisturizer fills your lackluster with a rejuvenating burst of youthfulness.
Potent botanicals like Rosemary, lavender flower, and green tea leaf extracts grace the formula and supercharge your skin with antioxidants, calming inflammation. According to Tatcha Dewy Skin Cream Before And After reviews, the cream protects your skin against flakiness and dumps a dewy and luminous shine your skin has always been craving.
Perks
It helps diminish wrinkles and fine lines

Squalane prevents escaping of moisture

It helps promote an even skin tone

It supports a healthy skin barrier

Keeps away signs of dullness

It encourages a youthful-looking skin tone

Revives skin by unleashing its natural glow

Never been tested on animals

Shea butter corrects flakiness and keeps skin utterly nourished

It is a vegan composition

Free from parabens, phthalates, SLS, SLES, and more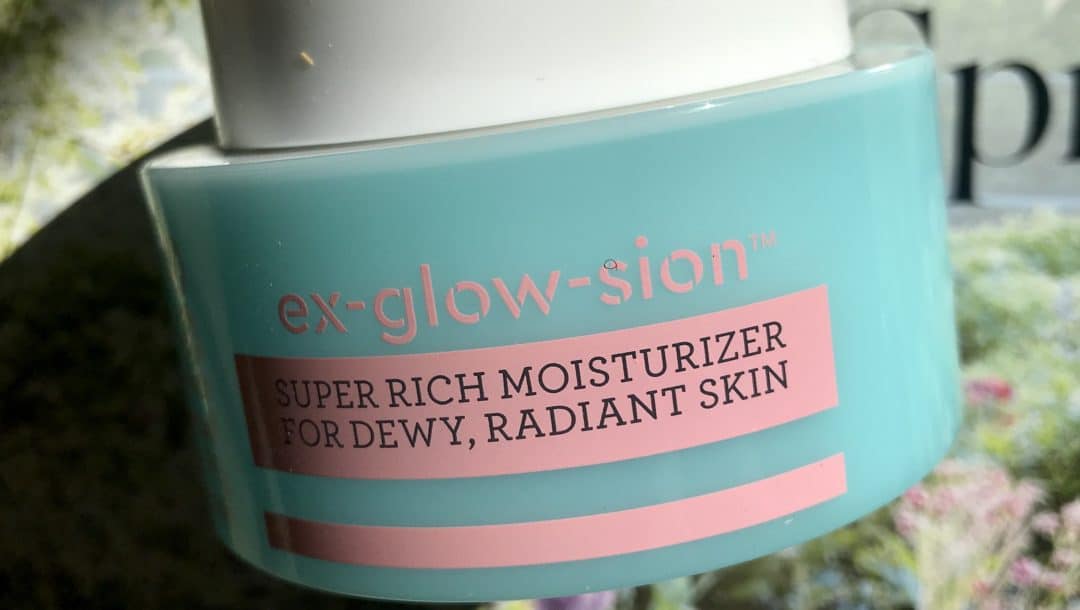 Drawbacks
The cream contains lavender oil, which may lead to allergic reactions in some people.

The moisturizer has added fragrance.
The name Neutrogena can never be missed whenever there's a discussion of all the satisfying moisturizers. Luckily, the Neutrogena Hydro Boost Hyaluronic Acid Hydrating Face Moisturizer is here to bless your feed and assure all users that the cream offers sufficient moisturization to bridge the deficiency. It restores your lackluster with a charming bounce and makes you look younger.
With an ocean of over 37k reviews on Amazon, the water-gel cream has been regarded as one of the bestsellers on Amazon! Users said it worked best for them when they used it regularly, so you better note this tip down! Also, the brand has still not been declared cruelty-free, so that it may feel like a red flag to some clients.
Perks
It has hyaluronic acid

Delivers lasting moisturization to the skin

Suitable for both mornings and nights

Lightweight and comfortable to wear all-day

It doesn't clog pores

Fragrance-free, oil-free, dye-free

It quenches skin's thirst with ample hydration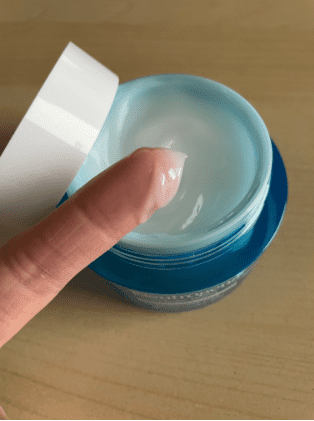 Drawbacks
It has an overpowering scent which may be uncomfortable for some users.

The product is not cruelty-free.

The tub does not come with a seal.
We know you love dewy options for your skin, so we brought the IT Cosmetics Confidence in a Cream – Anti-Aging Facial Moisturizer to your doorstep! Blended with hyaluronic acid and the goodness of collagen, the formulation serves as a powerhouse of hydration and helps fight signs of sagging skin and uneven texture. Turmeric root extracts add a luminous shine to your skin, while green tea offers a calming effect.
Those with acne-prone skin can turn to this quickly as it has tea-tree oil, which delivers anti-microbial properties, and keeps irritation at bay. If you are not a girl on a budget, the cream claims to rebuild your confidence by accentuating your skin to its A-game!
Perks
Fights skin discoloration

Reduces aging sings like deep-set wrinkles and fine lines

It helps in shrinking enlarged pores

It lifts the skin and makes it firmer

Smoothens and bright skin with the help of niacinamide

It promotes a healthy skin barrier

The formula has many botanical ingredients

Improves skin elasticity

Chamomile extracts help repair skin tissues

Fights rough texture and chapped skin

It doesn't leave behind any sticky residue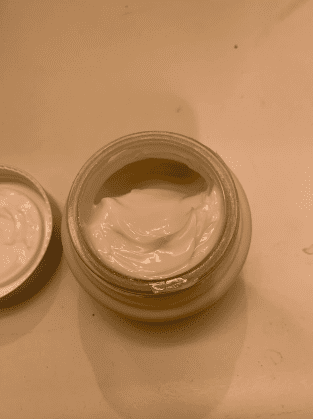 Drawbacks
A bit on the pricey side.
Having garnered more than 5000 reviews on Amazon, this skin-renewing moisturizer from OLay is all set to enhance your skin tone by delivering a rich, supple look. Like the original Tatcha Skin Dewyy Cream, this too has mica which helps reveal your natural glow.
Apart from this, it has been prepared from a powerful combination of hyaluronic acid, niacinamide, and vitamin e, which corrects your aging skin, makes it firmer, and promotes youthfulness from within. Also, if you want something that doesn't feel greasy, this is your cue!
Perks
The amino-peptide complex helps in skin regeneration

Restores skin barrier

It contains hyaluronic acid and vitamin B3

Corrects the appearance of wrinkles, and fine lines

It helps brighten skin tone

It has mica just like Tatcha

Elevates hydration level to keep skin plump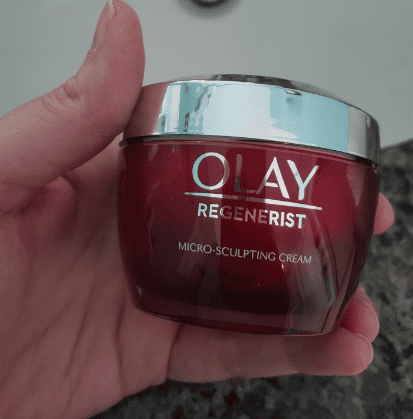 Drawbacks
It may not work for all skin types.
Do you desire a long-lasting glow? Tatcha Dewy Skin Cream Reddit says that this Clìnìque Moisturizer can be the answer to all your prayers. Put together with activated caffeine, green tea, and aloe vera, gently soothes and de-stresses your skin from all tensions.
The paraben-free cream has anti-microbial goodness and binds skin with water to enhance hydration. The oil-free moisturizer is dedicated to offering your skin 100 hours of the rich payoff of moisture so that you never be friends with chapped skin!
Perks
Free of parabens and fragrance

Provides hydration for up to 100 hours

Aloe extracts soothe skin

Keeps irritation and inflammation at bay

It offers a moist and plump skin tone

It helps remedy skin tone

Stimulation better circulation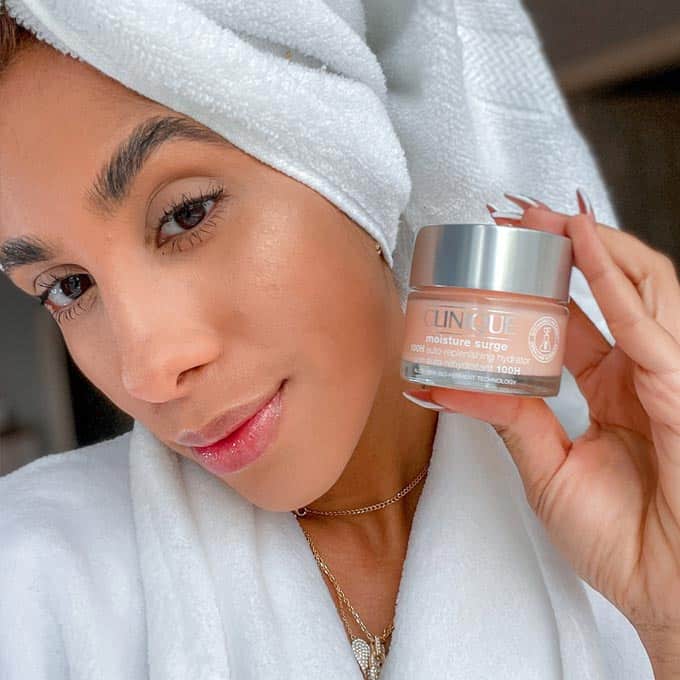 Drawbacks
The cream may be too oily for oily skin.
MAKEPREM Hydrate Me Micro Tension Cream Moisturizing
You will be happy to know that this moisturizer has been designed in an exotic blend of raspberry extracts and three unique layers of hyaluronic acid to compensate for your skin's damage. While the former builds and strengthens your protective barrier, hyaluronic delivers an intense moisture supply.
The jelly-like texture of the cream makes it easy to absorb on your skin and does not feel oily. It also contains no comedogenic substances that might risk clogging your pores, so that you may welcome this deal with a kiss!
Perks
Lightweight

Increases hydration by 80%

Formulated with nourishing ingredients which help reduce fine lines

Promotes skin elasticity and returns the bouncy texture

Suitable for all skin types

Keeps skin healthy throughout the day

Prevents irritation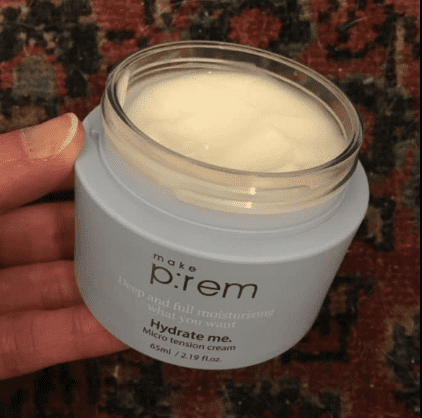 Drawbacks
It may go with extremely sensitive or acne-prone skin.
ETUDE Moistfull Collagen Cream
When looking for a cream that will give you a dewy, creamy finish, all eyes should fall upon the ETUDE Moistfull Collagen Cream! Hydrolyzed collagen in this cream claims to keep the skin soft with hydration for 100 hours.
Hydrolyzed lupine protein acts as a potent humectant and prevents any external environmental damage from setting in on your delicate layers. Users said they could rely on this product to feel that extra splurge of moisture, which keeps their skin warm all day!
Perks
Binds water to the skin

100 hours of satisfying hydration

It contains collagen particles to keep the skin cushion-soft

The formula is infused with plant proteins

Shields skin against effects of environmental stress

It can be used under makeup too

Free of 7 additives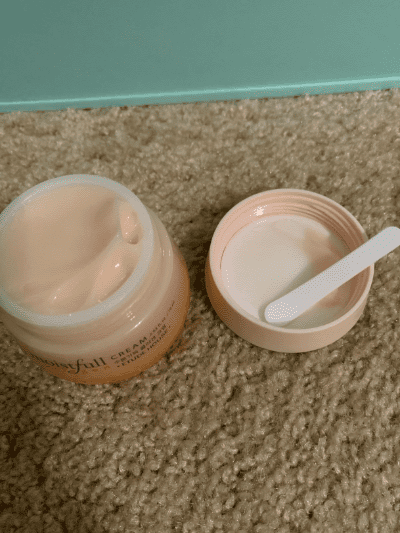 Drawbacks
The formula contains some added fragrance, so it may not be suitable for those allergic to it.
Kinship Supermello Hydrating Gel Cream Moisturizer
We don't know about the rest, but Allure has given the nod of approval to the beauty brand Kinship, which aims to redefine your skin with its skin-pampering, safe products. The cream has been combined with hero ingredients of the skincare industry like marshmallow root, hyaluronic acid, coconut extract, and kinbiome, which strengthen your skin barrier.
It offers a dewy finish, keeps away inflammation, and moisturizes every inch of your skin with extra love. According to reports, upon applying the cream, users felt their skin was more plump than usual, filled with a reviving scent of coconut.
Perks
Provides deep nourishment

Cruelty-free, vegan

It has a non-sticky finish

Hyaluronic acid leaves a dewy shine

Absorbs quickly onto the skin

Feels very refreshing

It can be used on all skin types

Keeps away signs of redness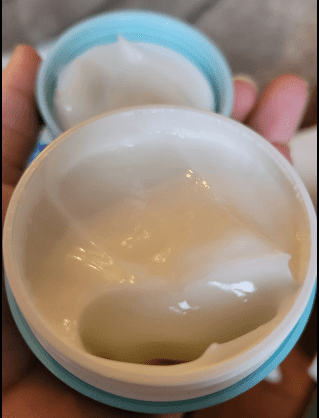 Drawbacks
It has a light vanilla-type scent that users may not like.
No7 HydraLuminous Water Surge Gel
No7 has created a number of skincare products that are crafted for women struggling with different skin concerns. Their Line Correcting Booster serum was one of their most popular products. Specially crafted with No7's HydraDrench complex, this water gel is a great skincare weapon for all lovelies constantly detailing with dryness. Users who tried this out said the gel gave them noticeable differences in just one week and helped turn their skin touchably smoother.
If you are worried about your skin's safety, you should know that it is a cruelty-free product that caters to people of all skin types. So if you are considering investing your precious dollars in this, you have our consent!
Perks
Smoothens skin texture

Never been tested on animals

The formula has been prepared from plant hydrators

It gives qui

cker results, as said by users

It goes with all skin types

It offers an intense moisturization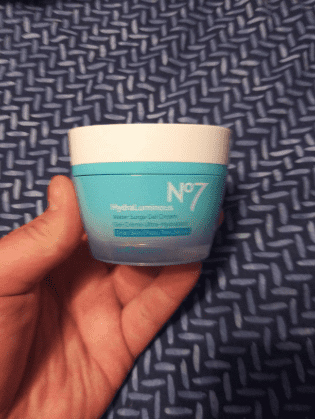 Drawbacks
The scent may be too overpowering to the senses.
I DEW CARE Say You Dew Brightening Vitamin C Cream with Niacinamide
Vitamin C has often been touted as the surefire way to boost your skin's anti-aging therapy by promoting a glowing complexion and a smoother surface. The I DEW CARE Say You is a Korean skincare brand that users have loved for its vitamin C moisturizer, which radiates the same energy as Tatcha!
It also consists of lemon extracts which keep the skin energized all day so that you look like a breath of fresh air! The product is strictly vegan, cruelty-free, and paraben-free, ensuring your beauty is not compromised. Just remember too many cooks can spoil the broth, so use it generously!
Perks
Cruelty-free

Designed with vitamin C and lemon extracts

Improves your radiance

Banana extracts keep skin supple and moist

Soothes and moisturizes skin

Keeps away dryness

It helps brighten your complexion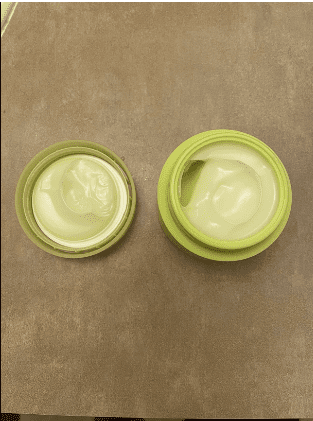 Drawbacks
It may feel heavy on the skin if used in excess.
Oh K! Chok Glowing Moisturiser
K-Beauty lovers will be happy to know that the Oh K! Chok Glowing Moisturiser promises a flushed glow like that of Tatcha. The rich, velvety cream softens your complexion with the packet of its handpicked ingredients like rose quartz, ruby extract, citrine extract, and hyaluronic acid.
While rose quartz is responsible for providing optimal balance to your skin, citrine revives it from inside, and ruby extracts pump up skin tissues with a shower of energy. According to Reddit, the cream sits effortlessly on your skin and doesn't feel sticky.
Perks
Easily Affordable

Shea butter pampers skin with softness

Never been tested on animals

Vegan composition

Most-sought-after K-beauty product

Prepared with handpicked rare ingredients

Revives skin's natural glow

It offers a sense of freshness to the skin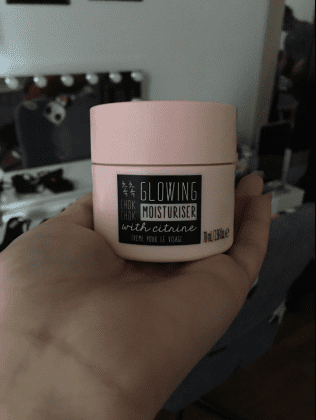 Drawbacks
It may cause a reaction on sensitive skin.
FAQs | Tatcha Dewy Skin Cream Dupe
Do celebrities use Tatcha?
Yes, the dewy cream is top-rated among celebs and influencers who swear by this cream. Kathy Hilton, Selena Gomez, Kim Kardashian, and even the Duchess of Sussex Meghan Markle have approved this skincare brand.
Why is Tatcha so popular?
The skincare brand has been inspired by ancient Japanese beauty rituals, which help turn your skin into a luminous and silky canvas. The Tatcha Dewy Skin Cream has out-of-the-world ingredients like Japanese purple rice, Okinawa algae, camellia leaf extract, squalane, green tea, Panax ginseng root extract, thymus, Malva flower extract, sodium hyaluronate, and many others to give your skin a dose of freshening hydration.
Does Tatcha Dewy Skin Cream cause acne?
Many Tatcha Dewy Skin Cream Ingredients suggest that the composition of the cream has alcohol in it, which may lead to breakouts or irritation in the skin in some rare cases.
Does Tatcha Dewy Skin Cream have SPF?
No, the Tatcha Dewy Skin Cream does not have any kind of SPF in it.
Does Tatcha Dewy Skin Cream clog pores?
Although Tatcha says that its revolutionary dewy cream does not clog pores, the contents of the ingredients may point otherwise. The formula includes some potential irritants like Myristyl Myristate, which has a comedogenic nature and may end up clogging your pores.
What does Tatcha Dewy Skin Cream smell like?
A soft and subtle scent accompanies the gel-like texture of the Tatcha Dewy Cream. Users should remember that no outside fragrance has been added to the formula and that the naturally-derived smell comes from the exotic blend of ingredients in the composition.
Closure
The secret no one ever told you is to choose your skincare arsenal so that each product helps your skin feel revitalized in minutes. When users asked us What Is Comparable To Tatcha Dewy Skin Cream, many uttered the names of this list of dupes. According to reports of the Tatcha Dewy Skin Cream Dupe, these affordable options can transform even the dullest skin into a lustrous one.
Although beauty should be fun, it must also be inexpensive, and this edit proves that! Many professionals have spoken of these failsafe measures, who depend upon these to spoil their skin in magic just like the Tatcha's! So are you ready to see for yourself?
Marilyn's deep interest in fashion, beauty, and lifestyle has led her to pursue a fulfilling career as a freelance writer and blogger. With her bachelor's degree in fashion design from the Fashion Institute of Technology, she has developed a keen eye for style and trends, making her well-equipped to offer valuable insights into the latest fashion and beauty trends.