Your eyes will say it all if you have been faking a good night's sleep. Your favorite concealer might do the trick of masking those inconvenient puffy bags for some time, but your weak lashes will give them away easily! We know if a woman dreads anything other than a breakup, its poorly kept eyelashes that look like an old broomstick, which has lost its usefulness. Not only sleep, but many factors like improper hygiene, genetics, or environmental aggressors might also be successful in stealing your precious, curled-up lashes, leaving you with open spaces here and there on your lash line. 
We know you don't like this, and neither do we. The deliberations of the battle of Latisse VS Lash Boost have revealed that users struggling with poor lashes have been swearing by these two brands, as they claim to revive and replenish your present arches with a full-blown volume which have prettiness written all over them!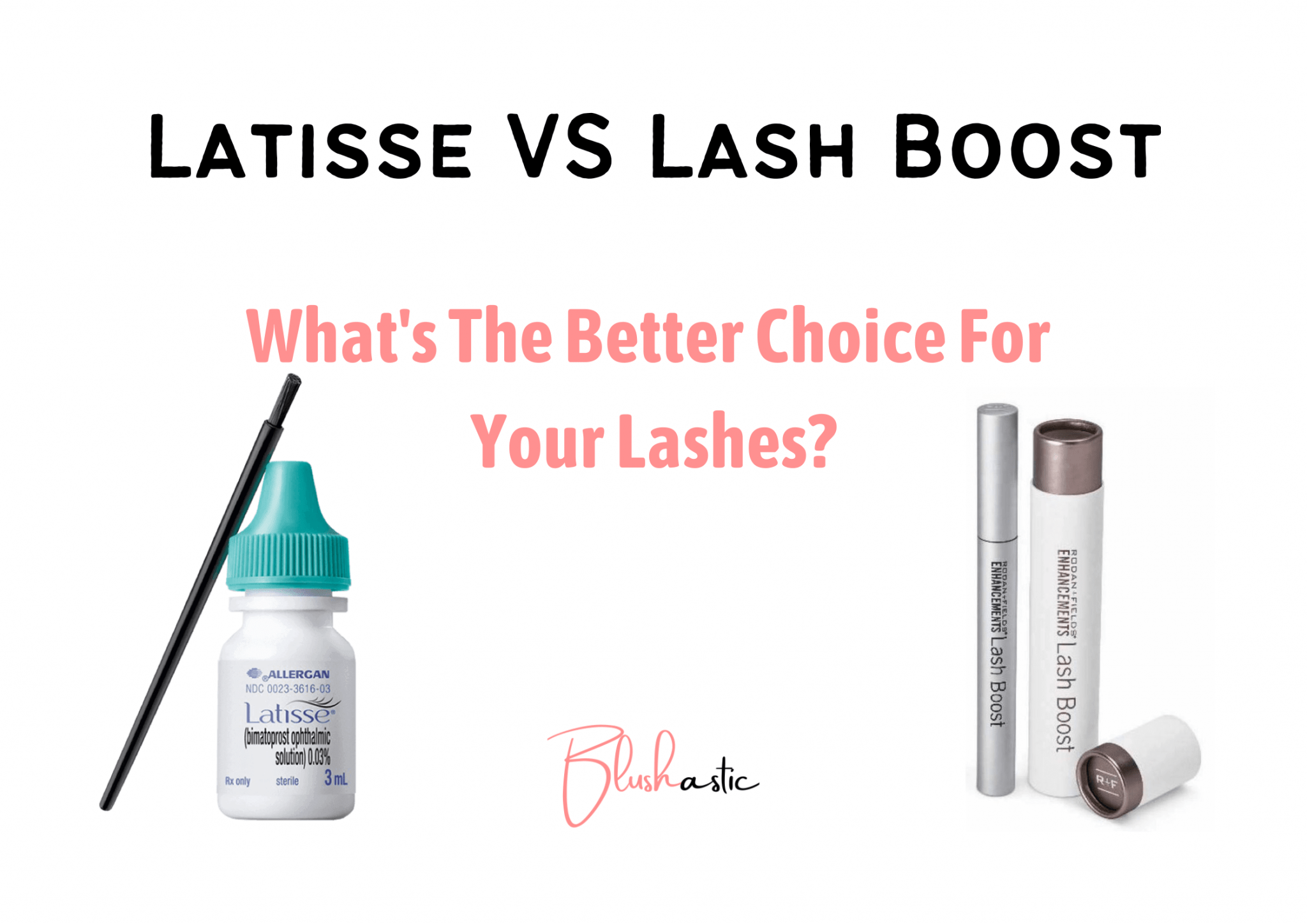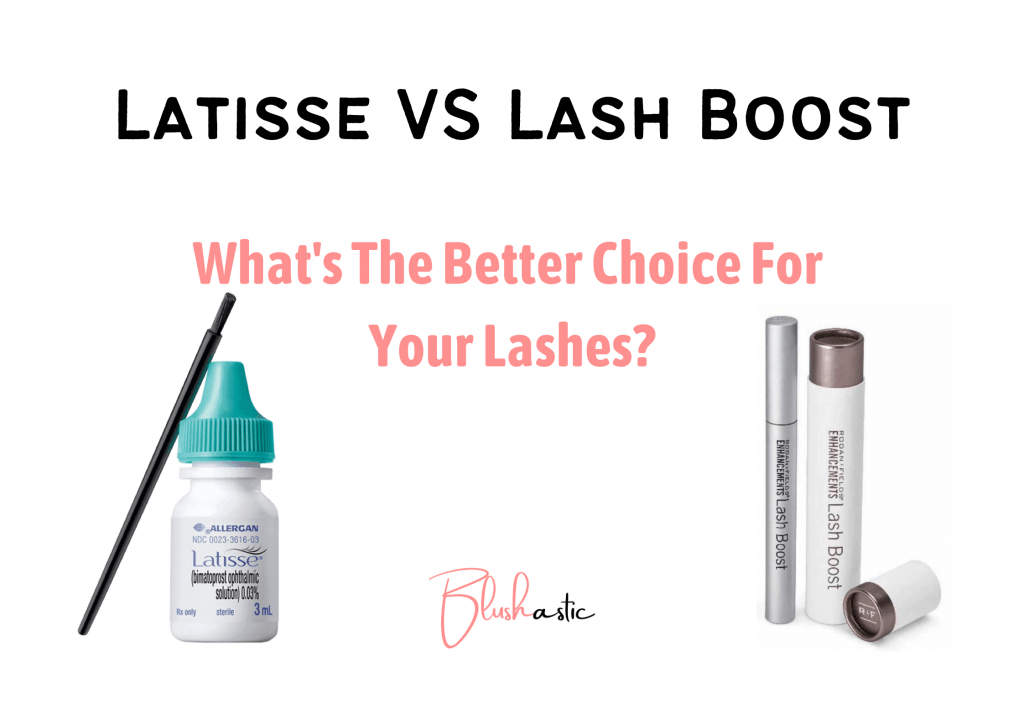 But how do you choose between two worldwide leading brands, which have half the globe swoon over their products that seem to work wonders for your skin? Latisse and Lash Boost feature unique formulas carefully formulated with lash growth enhancers. These ingredients boost and stimulate the hair follicles and strengthen your lashes from the core. If you want your lashes to have a boost of hydration or indulge in some nourishing feel, these brands will do it for you. 
Before you decide, weigh all the heads equally, for one wrong move can cause your lashes to weep! Hold on, for we are about to make things easier for you. Given below, we have spread out a platter that talks of all the things you need to know before you seal the deal. You just have to take one name. So, which one is getting lucky tonight? 
Latisse VS Lash Boost |
The Better Choice For Your Lashes Is?
Product range 
If you made Latisse your eyelash destination, you would be thrilled to know that the brand is not all about amplifying lashes. Latisse aims to provide its users with cosmetic treatments like botox, gel fillers, and breast implants. The brand cares about helping its customer base reach the desired level if they want to look a certain way. Apart from this, its famous bimatoprost topical solution has been the talk of the town for quite some time, as it puts forward strong claims saying it would help users get revamping lashes they have been waiting for.
Women are ready to do anything to get photogenic, heart-string lashes that look thicker, stronger, and darker. And Latisse seems to make this dream come true!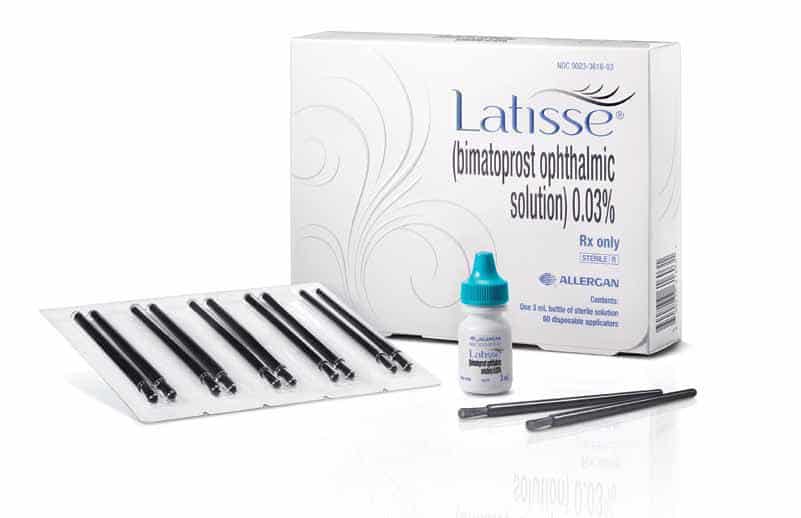 We know you are obsessed with amplifying every square inch of your skin, and so is the revolutionary beauty brand Rodan and Fields! Believe it or not, the brand covers it all! From skincare regimens, lash & brow treatments, eye creams, face serums, face masks, moisturizers, cleansers, and makeup removers, to toners, sun protection, hand & body care, and tools and accessories, the brand brings everything to you in one single click.
It has a lot to offer compared to Latisse and is, therefore, one of the leading brands. The Lash Boost serum removes all the highlighting glory as the number one conditioning serum. So ladies, if the eyelash is your game, this brand has all the alluring drama to pamper you!
Ingredients 
Latisse lash serum revolves around its hero ingredient known as bimatoprost, whose efficacy has been backed up by many substantial reports and evidence showing that it helps promote lash growth. The main job of this tropical treatment is to target other lashes and help boost their structure.
The solution also treats brittleness and helps make your lashes softer and smoother. Bimatoprost is a type of prostaglandin analog and works primarily in the growth phase. However, if you are suffering from diseases like glaucoma, or ocular hypertension, it is best to consult your dermatologist before you use this medication on your lashes.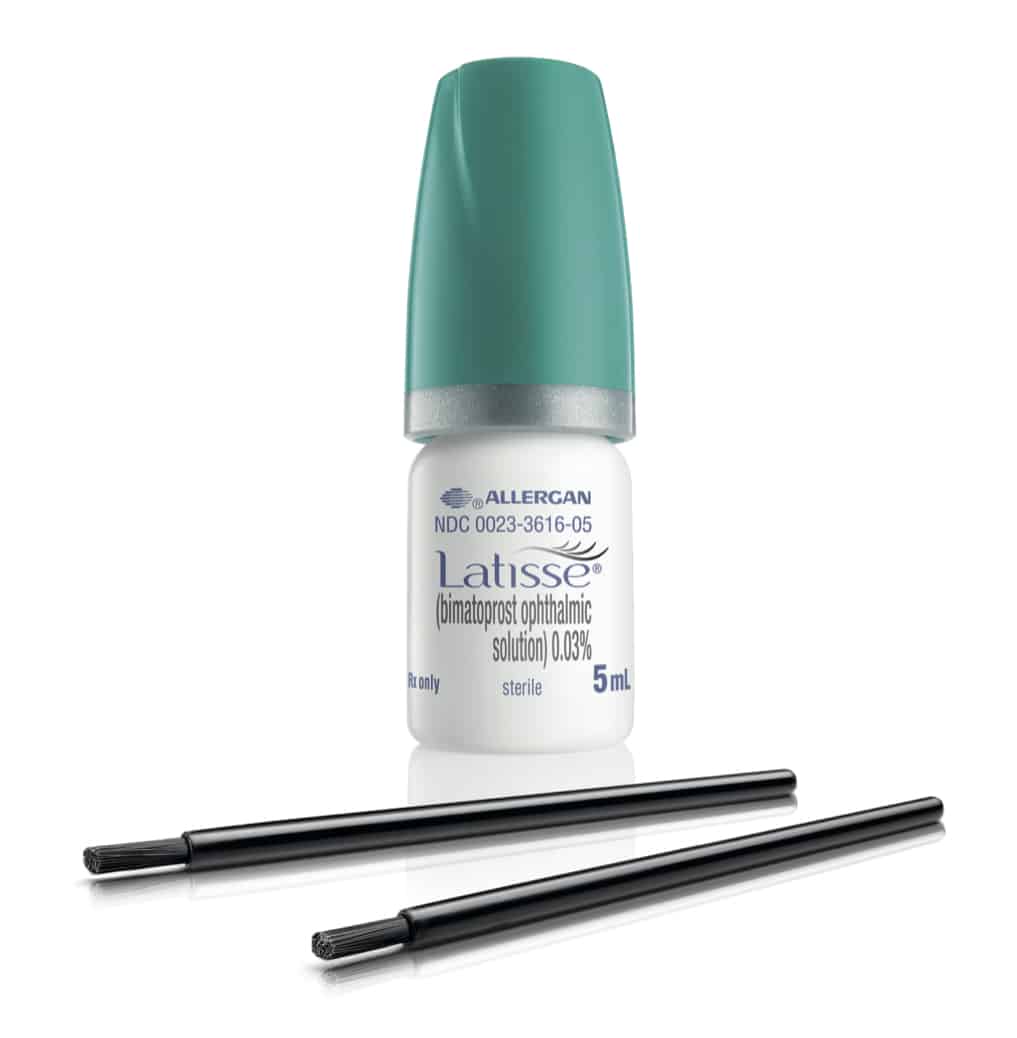 Apart from this, there are other potent ingredients in the formula. These are citric acid, benzalkonium chloride, and sodium chloride. Each is assigned a unique function, which helps improve your hair. Sodium chloride helps ward off unwanted oil or sebum and keeps these strands healthy. Citric acid is responsible for providing moisture and encouraging hair follies to grow. On the other hand, benzalkonium chloride possesses microbial properties and assists in improving lash conditions. 
Rodan and Fields Lash Boost serum is a non-medicated serum that works with the help of popular hair growth ingredients like biotin, and keratin, as both are often associated with providing healthy and luscious hair. Biotin, or a water-soluble B vitamin, is primarily responsible for strengthening the base of your strands, so it infuses them with more flexibility.
It also helps in protecting your lashes against environmental stressors and other factors and adds a sheen effect to them. A good attribute of this ingredient is that no other skincare ingredient is known to collide or interfere with bitcoin, so there are almost no chances that incorporating it into your beauty regimen will cause you any harm.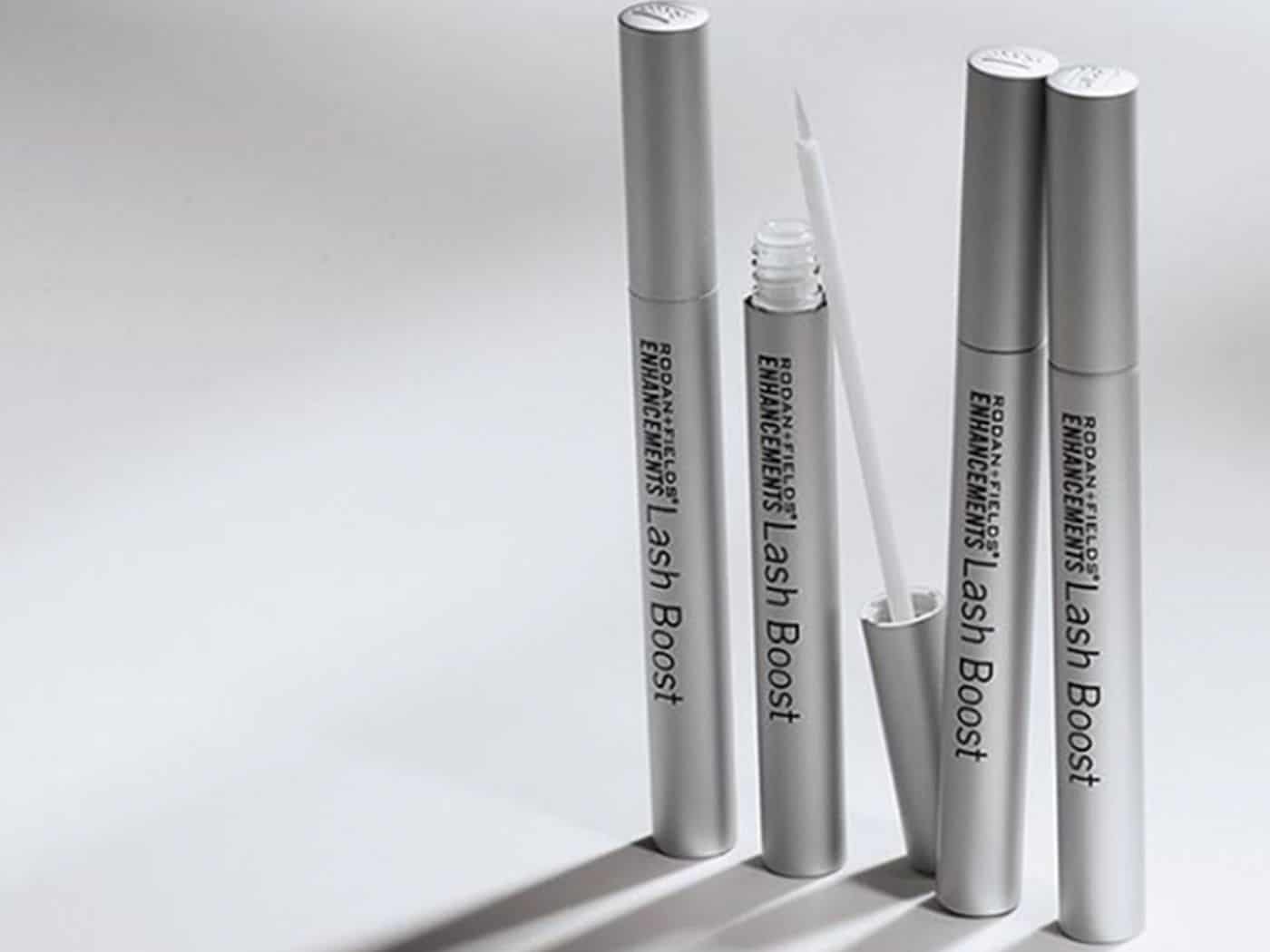 The formula also boasts keratin, which introduces the goodness of proteins, as it is crucial for hair growth. Keratin adds to their durability and enhances lashes' longevity, preventing them from thinning out. It also saves them from falling out incessantly by providing the proper nutrition, which keeps them healthy. If you also notice your lashes feeling silkier upon touch, you know that this miracle ingredient did this for you!
Efficacy 
Beauty can only be acknowledged these days when it's alluring and visible to the naked eye! And thankfully, many real-time users have pointed out that the Latisse lash-enhancing solution has been a holy grail in their beauty cabinet! The ophthalmic solution addresses different concerns and helps make your lashes free from roughness, and makes them thicker, stronger, and healthier.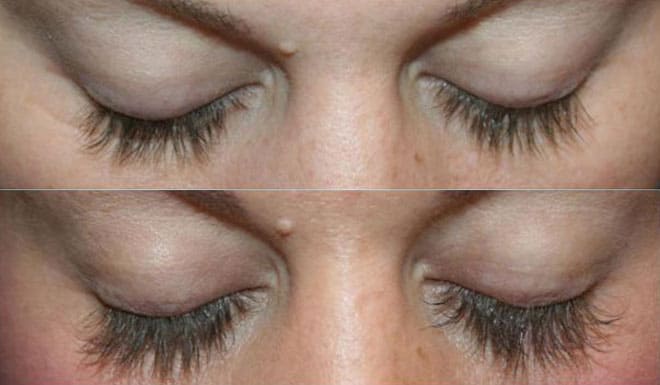 Users can expect improvement in as little as four weeks, where the changes might fully develop up to 16 weeks. The clinical tests run by the brand show that 25% saw longer lashes, 106% saw a rise in volume, and 18% successfully received the darker lashes of their dreams. 
Lash Boost has a pool of critical ingredients, from which biotin has been proven to promote hair growth. Especially for people deficient in these particular ingredients, the serum assists in filling up this void and replenishes your lashes with moisture, food, and hydration. When an 8-week U.S. clinical and consumer study was conducted among many people, people found that 90 % of the participants reported being satisfied with the serum, as it helped them achieve fuller-looking and bulky lashes.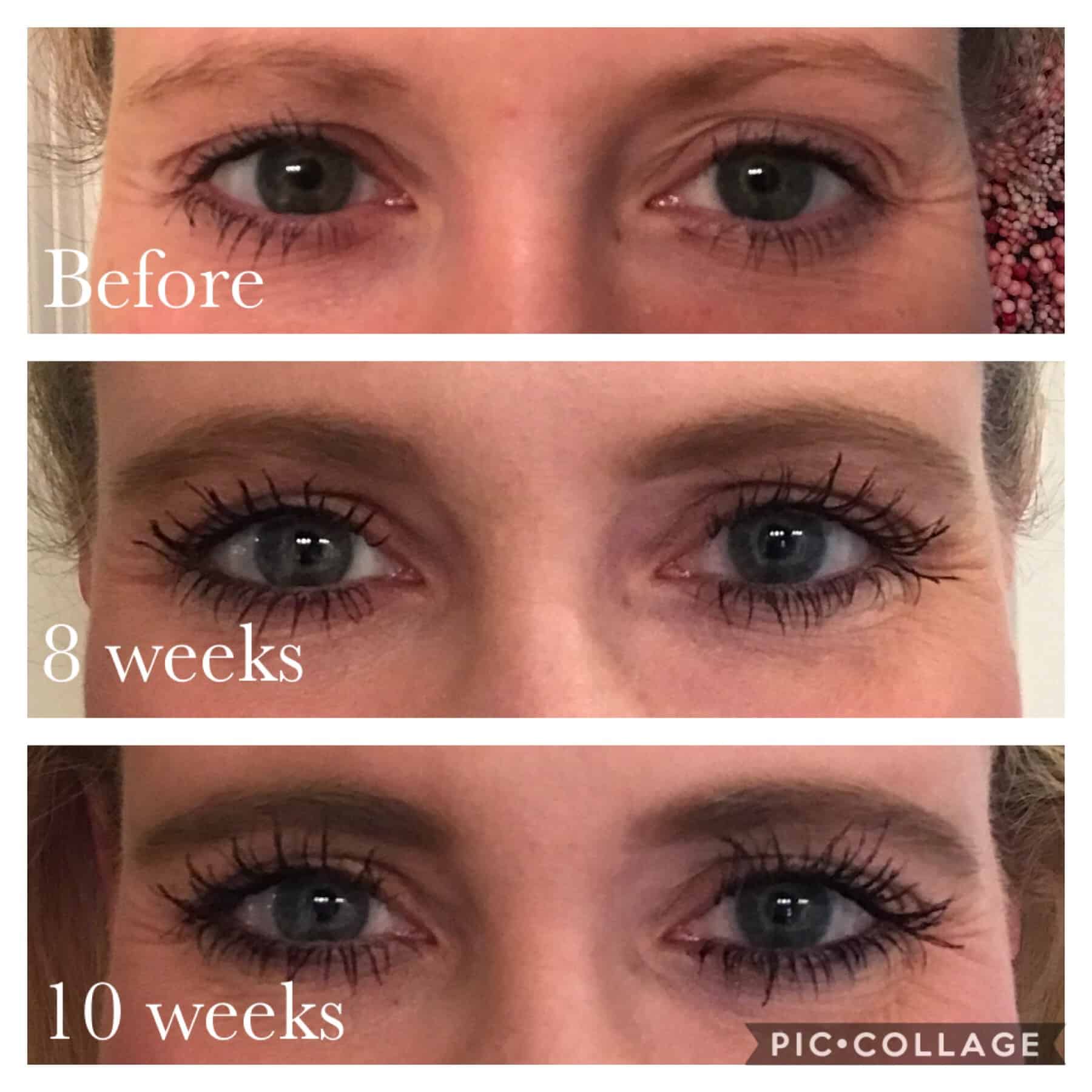 85% of users saw a significant improvement in the length of their lashes and were delighted with more extended and elongated lashes that created a spiky effect. The serum also helped 63% of users achieve darker and more vibrant eyelashes. You can see noticeable results in as little as four weeks! Both the brands do a pretty good job of giving you what you desire, so it is a matter of choice you have to make. 
Convenience 
Getting your lashes the goodness of the Latisse lash-enhancing solution is like getting candy from a shop. While the latter requires your parent's permission, the former also gives you a hard time, for you cannot attain the medical solution if you are without a doctor's prescription. However, its application involves a hassle-free process.
You just have to apply one drop of the solution on the bristles of the applicator and carefully place the brush against your upper eyelid with precision. Remember that you can't use the same applicator again for the other eyelid. You must dispose of the current one and take a fresh new applicator to do your lashes.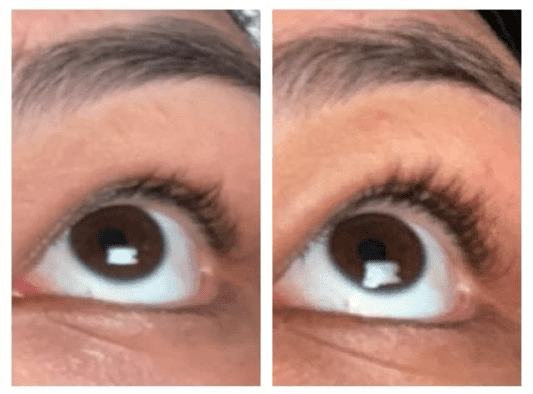 Lucky for you, no more of those extra errands in the heat! Now you can cozy up in your house and order the Rodan and Fileds Lash Boost Serum because guess what? This Lash Boost serum has no drama in beautifying your lashes. It is not a drug, so it does not require you to run to the doctor's office to get a prescription. This not only saves you time but also some appointment fees, which is unavoidable in the case of Latisse.
You can easily visit the brand's official website and place your order from there, or choose to hit your favorite drugstore and bring home this magical lash treatment. The applicator wand is easy to use and takes 90 seconds to dry. So do you think you have the time because many users are going crazy about this?!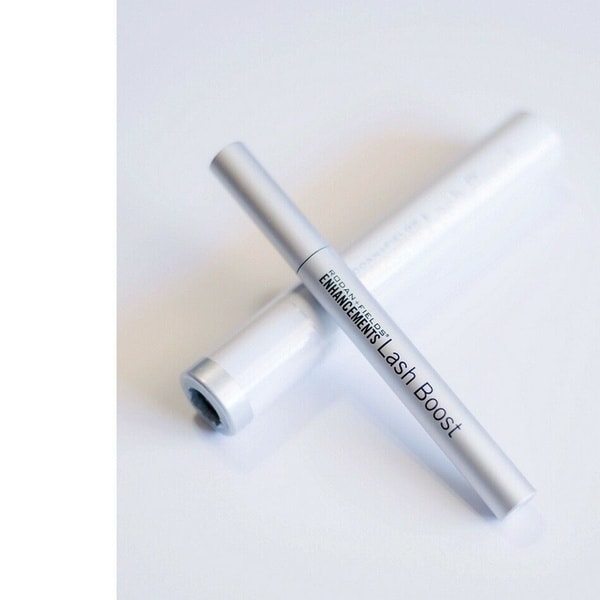 Price structure 
Latisse 
We are finally talking money, and if you think these brands will go easy on you, you are probably wrong. Latisse's lash-enhancing serum is available in three unique sizes, where the 5ml bottle will cost you around 149 dollars. The brand claims it will last from four to eight months, and you can use it daily for sixteen weeks straight. On top of add, it requires the fuss of going all the way to a doctor to get a medical prescription, which is an arduous task.
So think about all the money going into the doctor's pocket and paying to avail yourself of the medication. Also, if you run out of the tube soon, you just have to repeat the process, or your lashes will return to square one!
Rodan and Fields Lash Boost 
If you thought you wouldn't have to spend so much because there is no need for a doctor's prescription or a dermatologist's fee, your dream would get poorly crushed. The brand is a giant shark that attracts attention with its sky-soaring process. The lash boost serum is no exception. Do you know that the cost of the jar alone falls around more than Latisse? Yes, the 5 ml cylinder jar of this night conditioning serum will cost you a whopping price of approx 150 precious dollars.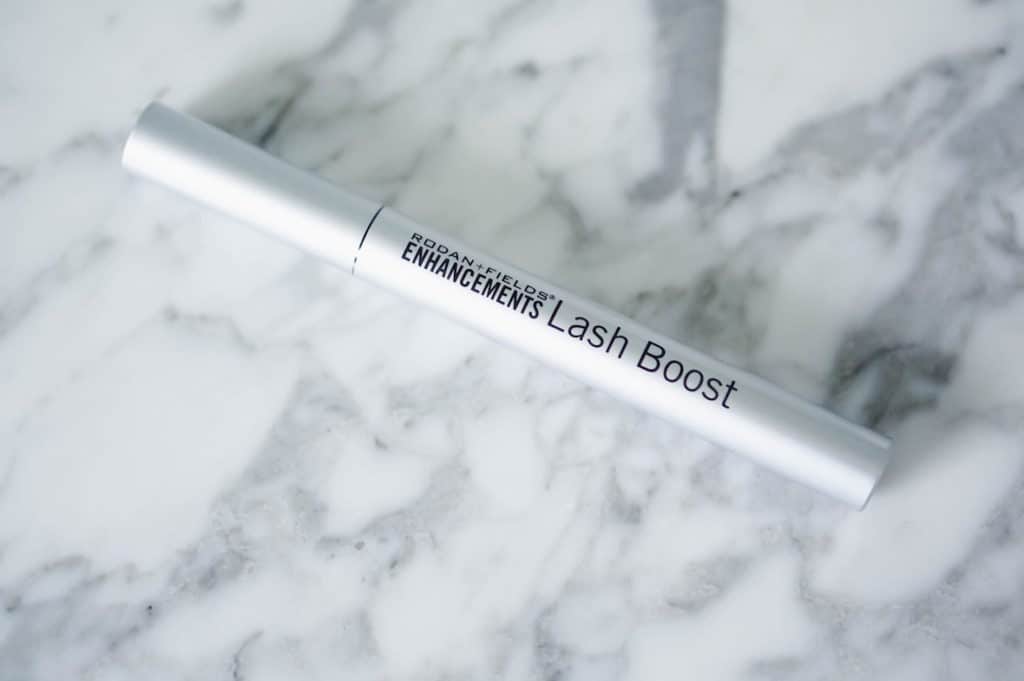 The brand claims that one container will last 2-3 months if you use it once daily. So if you were thinking about saving some extra dollars, that's too bad! If you are tight on budget, this serum will not help make your life any easier. 
Safety concern 
Latisse offers many ambitious claims and glowing promises to give you the lashes of your dreams, but the affair may not be as rosy as it seems. The brand uses sterile applicators so that the delicateness of the sensitive area of your skin remains intact. It has also gone through medical trials and tests, which means there are fewer chances that side effects.
can occasionally occur. Some reviews have brought to light that the ophthalmic solution can lead to potential dangers like dryness, itchy skin, redness or swelling around the eyes, and permanent darkening of the skin around the eye or the iris(which cannot be reversed). Some reports have also noted that the main culprit behind these symptoms is bimatoprost, which can cause your eyelids to droop or shrink the fat pad beneath your eye.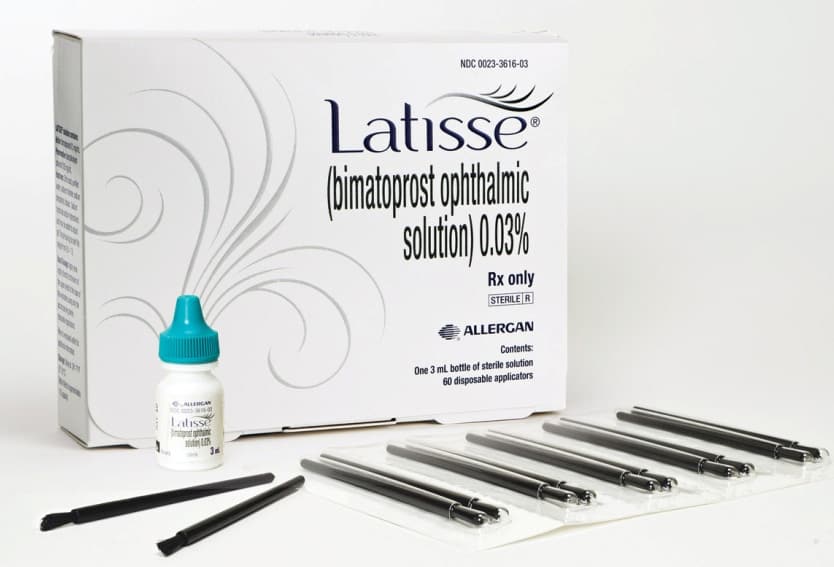 The R + F Lash Boost from Rodan & Fields is one of the brand bestsellers sold in drugstores as a serum. Because the FDA does not approve it simply, it reflects that the product has not undergone clinical trials as Latisse has. Although this may be a red flag for many lash experts, the brand claims that its products will not give any side effects or allergic reactions from using them.
However, some sparks from reviews suggest that the serum contains isopropyl cloprostenol, which can potentially cause harm to your skin. This ingredient has been linked with the changing color of the iris. It is better to do a patch test or run the product by your dermatologist first to stay clear from such ugly situations. 
Latisse VS Lash Boost | Evaluation of Pros and Cons
Latisse Pros 
Approved by the FDA 

It contains Bimatoprost which is the main ingredient for hair growth 

It helps in making your lashes darker than usual 

It comes in sterile, and sanitized applicators 

Safe and easy to use 

Delivers results in as less as four to eight weeks, which can go up to sixteen weeks 

Adds to the durability and life span of your lashes 

Stimulates the growth cycle of your lashes 

You can also use the duo formula on your brows 

It helps fill up empty or sparse areas

It makes the lashline appear fuller and denser 

Available in three different sizes to choose from 

Gone through many successful clinical trials 

It helps give your lashes a voluminous boost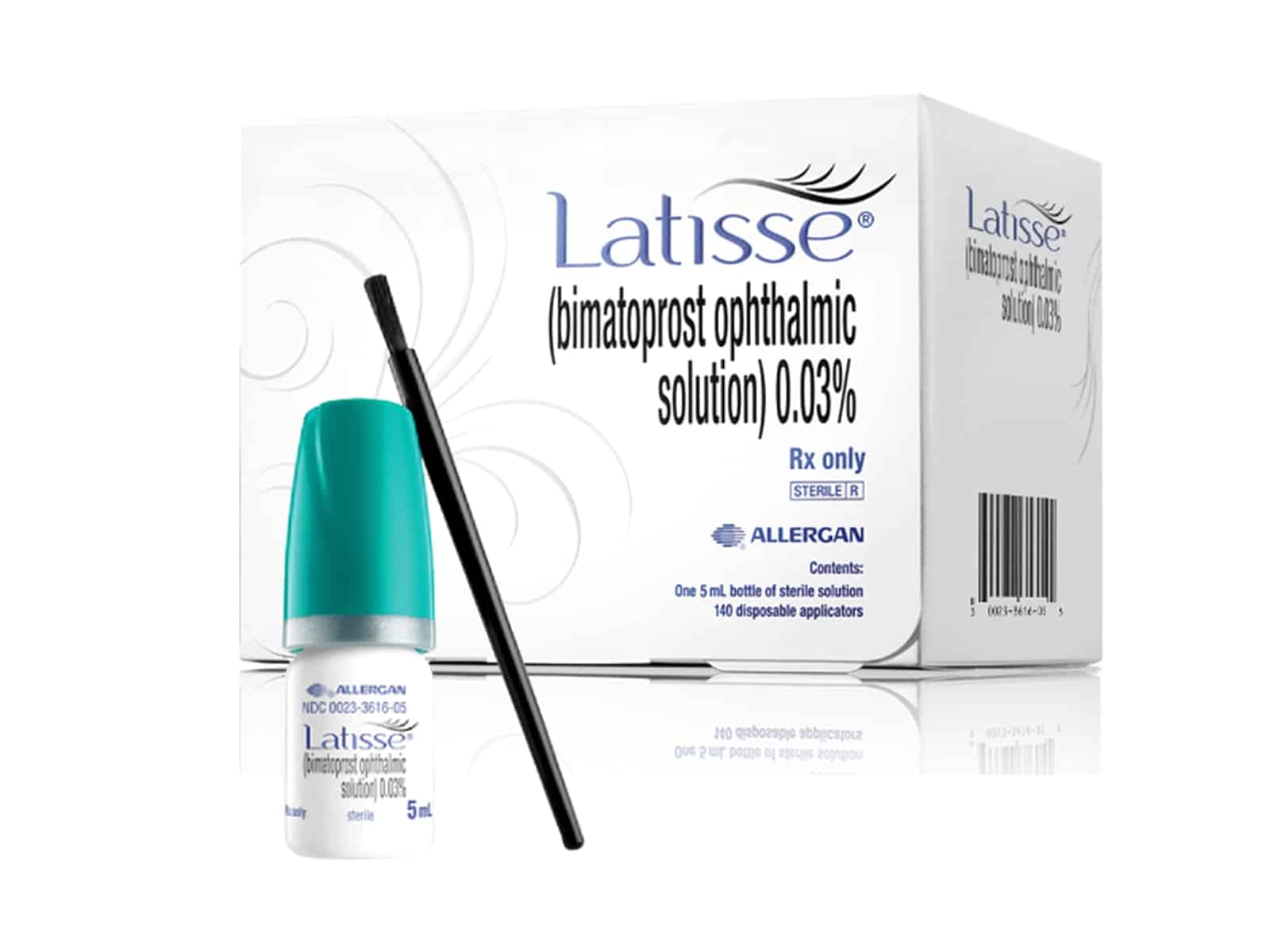 Cons 
Requires a doctor's prescription to buy this medication 

It has potential side effects 

Your lashes will go back to their orif=ginal state if you stop using it
Lash Boost Pros 
No.1 serum in the US

It has over 8k reviews on its official website 

It helps in promoting longer lashes

Multi-use formula, as users can also apply it to amp up brows 

It makes lashes stronger at the base 

The lightweight formula helps in achieving darker-looking lashes 

It offers a satisfying conditioning effect to lash strands 

It helps improve the overall appearance of your eyelashes 

Eliminates signs of brittleness

It contains critical ingredients like keratin, sodium hyaluronate, biotin, pumpkin extract, sea water, sweet almond extract, etc.

Enhances definition and promotes youthfulness 

It rectifies thin or sparse areas in lashes or brows 

The formula adds durability to the health of the lashes 

It prevents hair strands from breakage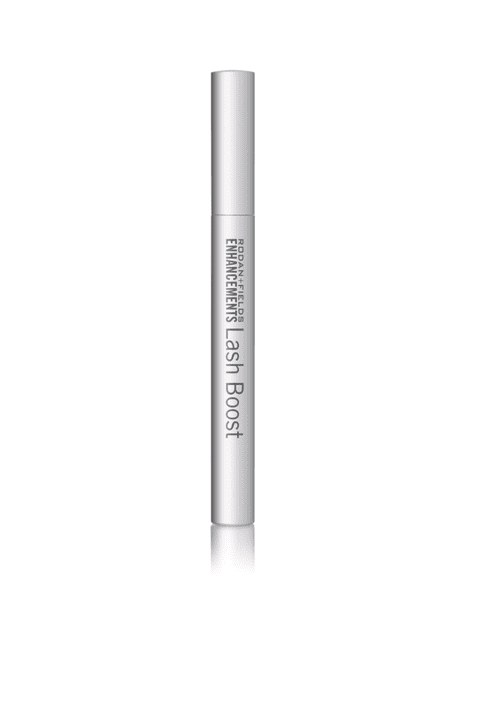 Cons 
It does not have FDA approval 

The formula may cause potential side effects like eye irritation, darkening of the skin around eyelids, drooping of eyes, permanent discoloration, or darkening of the iris. 

The cost is way too expensive. 
Customer Feedback | Latisse VS Lash Boost
Jenna commented on Latisse, "I used to feel very ashamed to go out with my friends, be it for a casual meet-up or any other social event. My lashline was visibly empty, and people used to make fun of me. Thankfully, it is not the case anymore! This lash enhancer helped me regain my fluffy lashes back, and my eyes look denser, thicker, and more defined than before. I don't know what I would have done if it weren't for this serum. I would love to repurchase this for sure."
Molly H. said about Lash Boost, "Totally loving this serum on my skin. My love affair with lash serums started three years back, and since then, I have been experimenting with different drugstore formulas to accentuate my lashes. None of the serums helped me regain my volume until last month when I came across this one.
It feels nourishing on my lashes, and I can tell they feel healthier and rejuvenated. At first, I was a bit skeptical about whether it would give me any significant results or not, but I feel very optimistic about the improvements now. You should go for this!"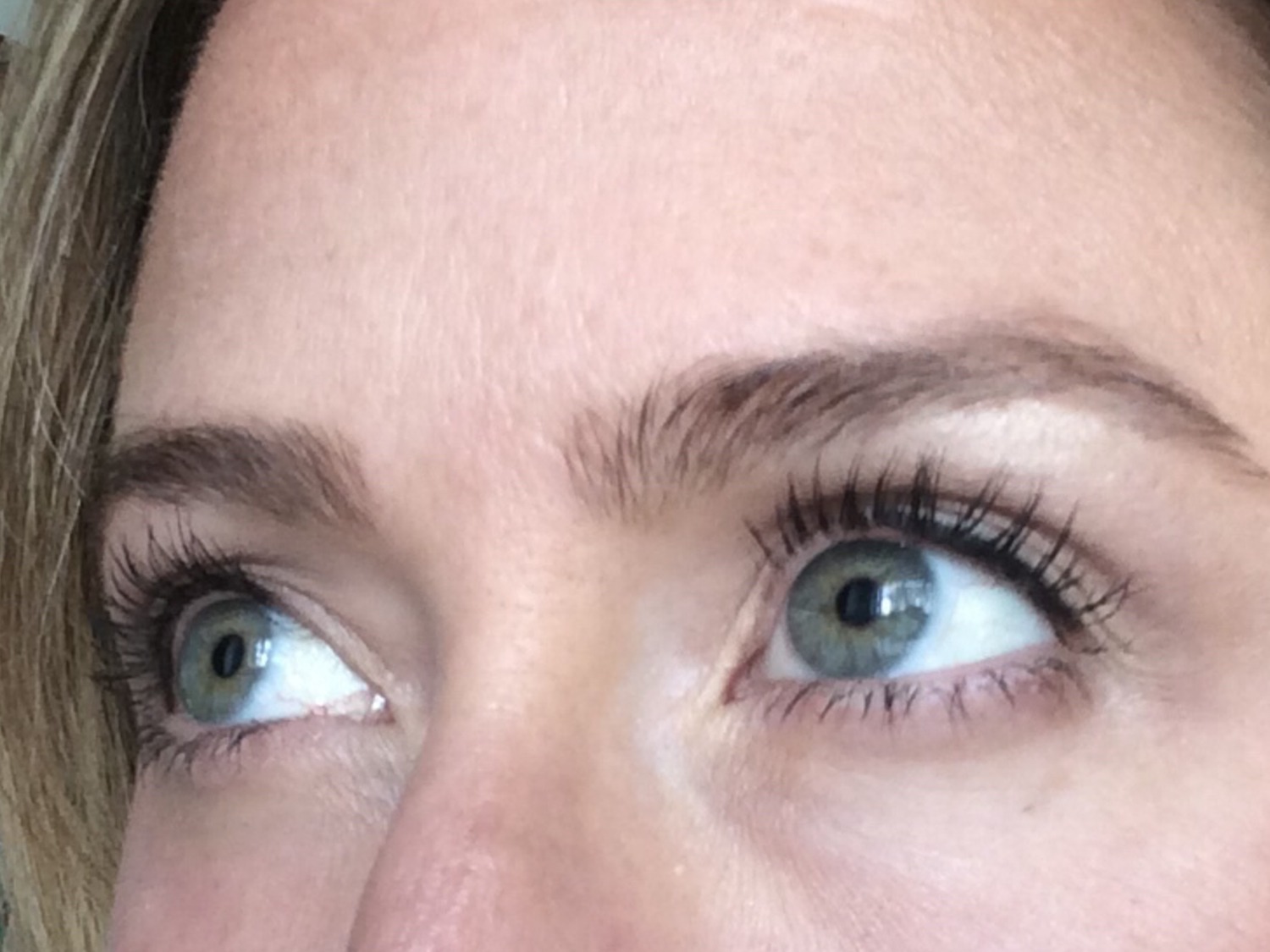 Clemency pinned on Lash Boost, "From the very moment I had my eyes on this product, I wanted to try it out, but always felt reluctant because it has such an expensive price tag. I will be honest. I saved for months and finally got the lash serum last week. My day was ruined when I was too happy to try it on my lashes.
As soon as I applied it, I felt an itchy sensation, which was mild at first, but later turned to make my eyes red. I immediately washed my face. Now I don't know if I will ever be ready to invest in so-called serums again in my life. I feel this serum was a bad investment."
FAQs | Latisse VS Lash Boost
Does Latisse work better than lash boost?
Both eyelash growth options are doing well in their respective circle. It comes down to the individual's personal choice and what they are precisely looking for. If you have a time frame and want things to happen sooner, Lash Boost might be a good option. If you want to invest less, Latisse may be a good idea. Similarly, users can judge them based on different heads and make suitable decisions. 
Is there anything better than Latisse?
Some users and reports might agree that the Revitalsh eyelash growth serum is better than Latisse in many cases. 
What is the highest-rated eyelash growth serum?
The Latisse, Pronexa Hairgenics Lavish Lash, GrandeLASH – MD Lash Enhancing Serum, and the R + F Lash Boost serum is rated as the top eyelash growth serums that will give you bushy and fluffy lashes. 
Can I use Latisse and lash boost together?
You can apply both things at the same time. However, you need not do so. This is because Latisse is capable enough to work well alone. 
How long should you use Lash Boost?
Reports show that most of the participants experienced good improvements in their lashes after using the product for just four weeks. However, it is recommended that you use the Lash Boost serum for about eight weeks straight to avoid missing out on good things.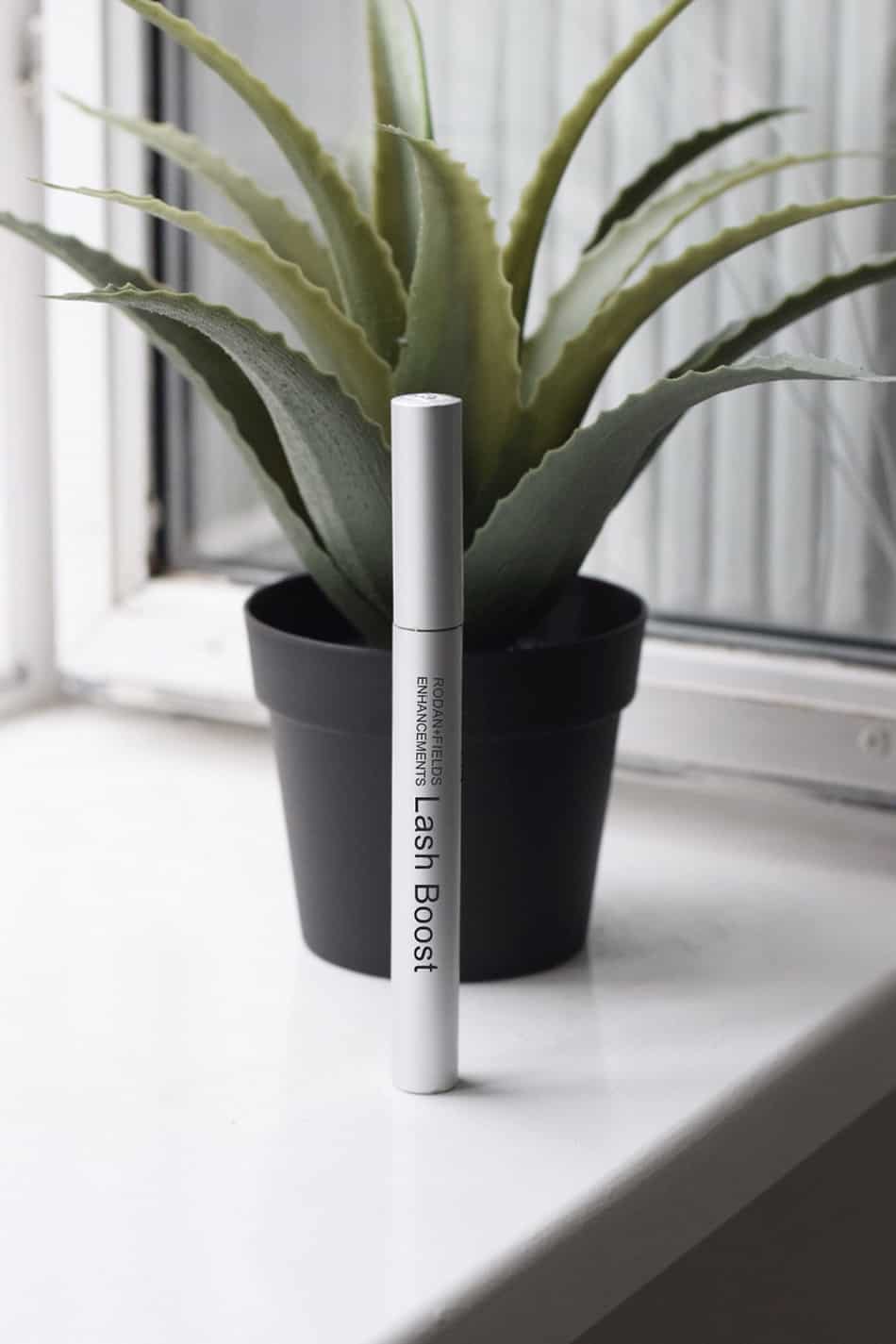 Do you wash Latisse off in the morning?
No, you would not have to wash off Latisse in the morning when you wake up because your upper lash line has already absorbed the goodness of the formula while you were sleeping. Feel free to put your makeup on, as you would on any other day. 
Is Lash Boost safe to use?
Although the formula consists of all safe ingredients, users may occasionally face effects like irritation or itchiness after using the product. It is advisable to immediately discontinue using it and consult a doctor for future purposes. 
How soon will I see results from Lash Boost?
You can expect significant improvements in your lashes in as little as four weeks when using Lash Boost. However, ensure that you are consistent in your usage and do not miss out on days to see the best results. Some users even reported that the serum gave them noticeable changes in just two weeks, which is impressive.
Can you wear mascara while using Latisse?
Yes, you can use mascara and other eye makeup products while using Latisse. However, users should remember that the medical solution cannot replace mascara. It is used by those who don't have enough lashes to get revamped lashes with its help. 
How to use Lash Boost serum?
Remove makeup, and cleanse your face gently. Make sure your eyelids and eyelashes are dry. Apply a good coat of serum against your upper eyelashes. Wipe off any excess product. Do the same for the other eye. Now be patient and wait 90 seconds for the serum to dry, after which you can go to sleep or apply other products to your eye area. 
What happens when you stop using Lash Boost?
If you suddenly stop using lash boost, all the improvement which has taken place in your lashes will gradually go back to their original position when they were dull, weak, and unattractive. It is advised that once you have achieved the lashes you want by applying the serum, you continue doing so to preserve its effects. 
Final Verdict 
Eyes can be too much work, especially if you don't know how to groom them. But this does not mean that having all the expensive products in your makeup vanity will save you any better! According to the beauty editor's desk reports, eyelash-enhancing serums are all the rage now.
Thanks to the harsh effects of our everyday lives, we aren't left with much! But we believe a girl is not complete without her lashes, so we have something to share so that you get perfect pairs and live happily ever after! If you want your lashes to have that gorgeous glow on the go, these two brands can help you reach your destination with flair.
That's right, Latisse and Rodan and Fields Lash Boost are the two leading brands claiming to give you dreamy lashes, but the faceoff between them has baffled people. 
Are you confused about what to choose between Latisse VS Lash Boost? You are in luck, for we have narrowed down the good and bad parts of both the brands, which might help you make a decision. Some reliable resources revealed that you could see visible improvements like stronger and thicker lashes in just two weeks upon using Lash Boost, which is an excellent deal compared to Latisse, which shows you changes in four weeks.
Apart from the time crunch, there are other departments on which you might judge the products. So feel free to judge away! We know you are going to have a hard time selecting! 
Rebecca is a skilled writer with a passion for makeup and skincare. With years of experience in the beauty industry, she has a deep understanding of the latest trends and products and a talent for creating engaging content that resonates with her readers. Whether she's writing about the latest skincare products or sharing her favorite makeup tips, Rebecca's writing is always informative, entertaining, and inspiring.