What would you choose between expensive salon treatments and serums for better eyelash growth? If you ask us, we would surely go with the latter. The reason behind this decision is its easy applicability and reduced pain. Today in this article, we would like to bring to your notice a doctor-prescribed solution or serum that claims to show outstanding results for eyelash growth. But are these claims real or bogus? Let's discuss it in this article based on unbiased Latisse reviews.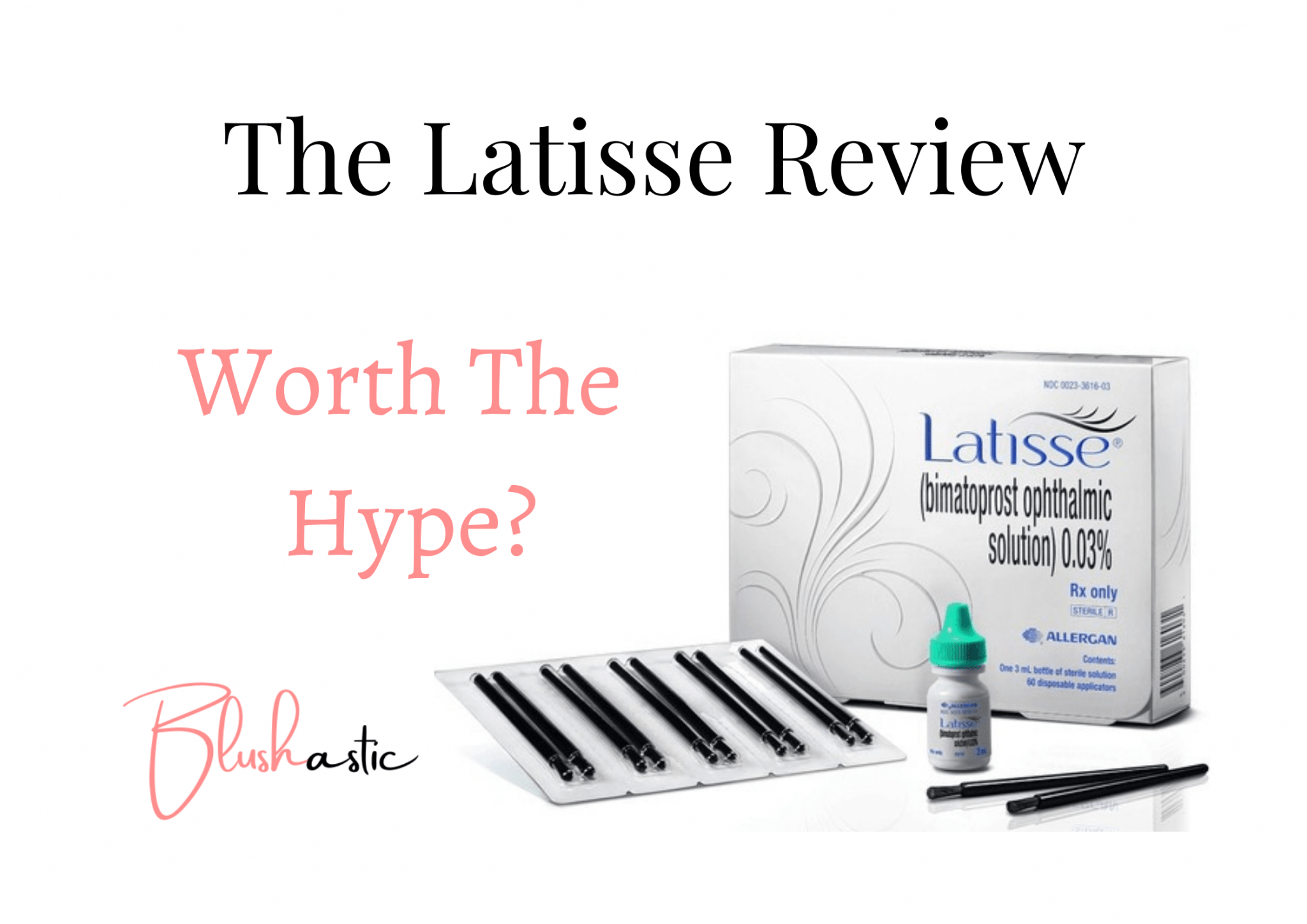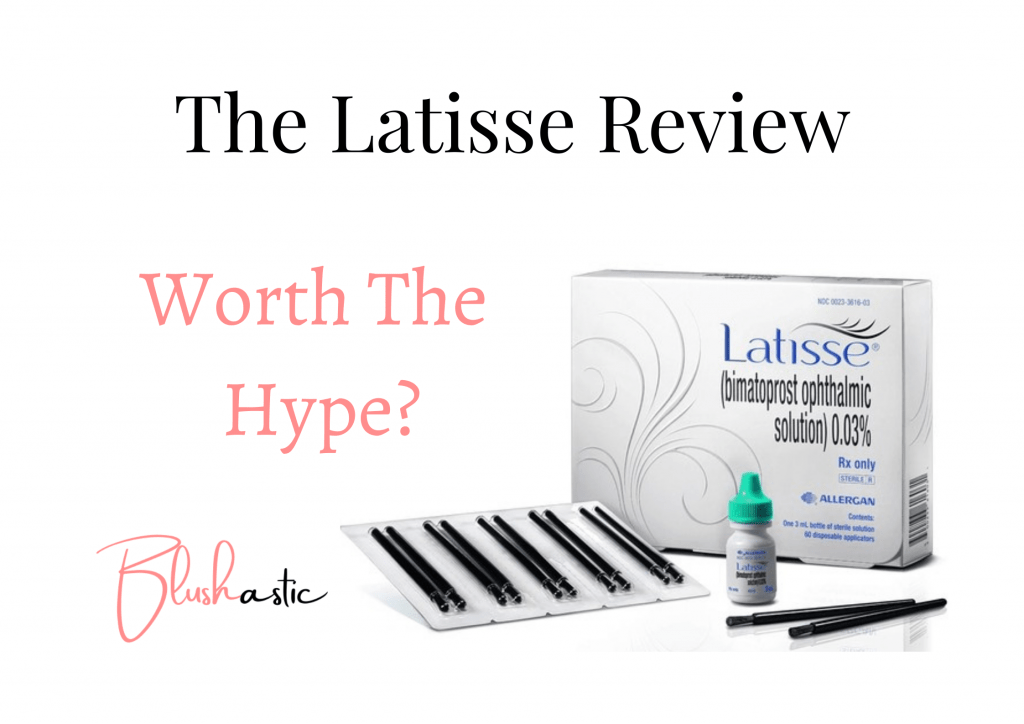 Thinning eyelashes and eyebrows have become a problem for almost every individual. But taking out time and money for expensive treatments may not be affordable for everyone. Therefore, a search for a suitable solution is always going on. This search of yours might be brought to an end with this product. But is it worth it? Let's see.
Latisse Reviews | Worth the Hype?
Latisse (bimatoprost ophthalmic solution) is an FDA-approved serum to treat hypotrichosis of the eyelashes. Hypotrichosis is quite a devastating condition with little or no hair growth. This may occur because of many conditions like genetics, environmental aggressors, chemical treatments, etc. Whatever may be the reason, a solution is presented to you in the form of Latisse. Listening to its qualities might make you wonder about the ingredients of this product.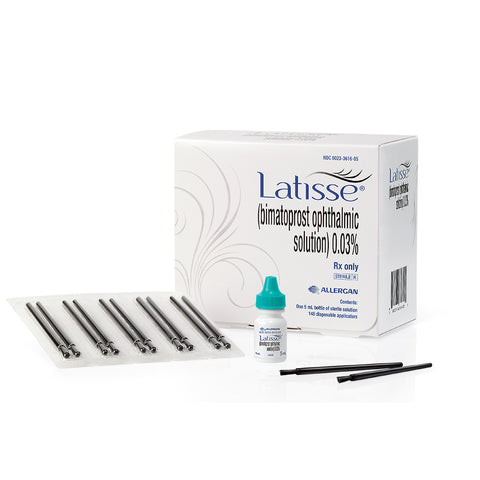 Latisse Ingredients 
Bimatoprost:

Bimatoprost is a synthetic prostamide used to treat glaucoma and hypotrichosis. By stimulating blood flow towards hair follicles, it increases the amount of hair in the initial growth phase of the lashes. Moreover, it helps increase the duration of the anagen phase as well.

Benzalkonium chloride:

Also known as alkyl dimethyl benzyl ammonium chloride, an antiseptic and disinfectant solution used in many cosmetics. The benefit of this solution makes it a preferred product in eye drops.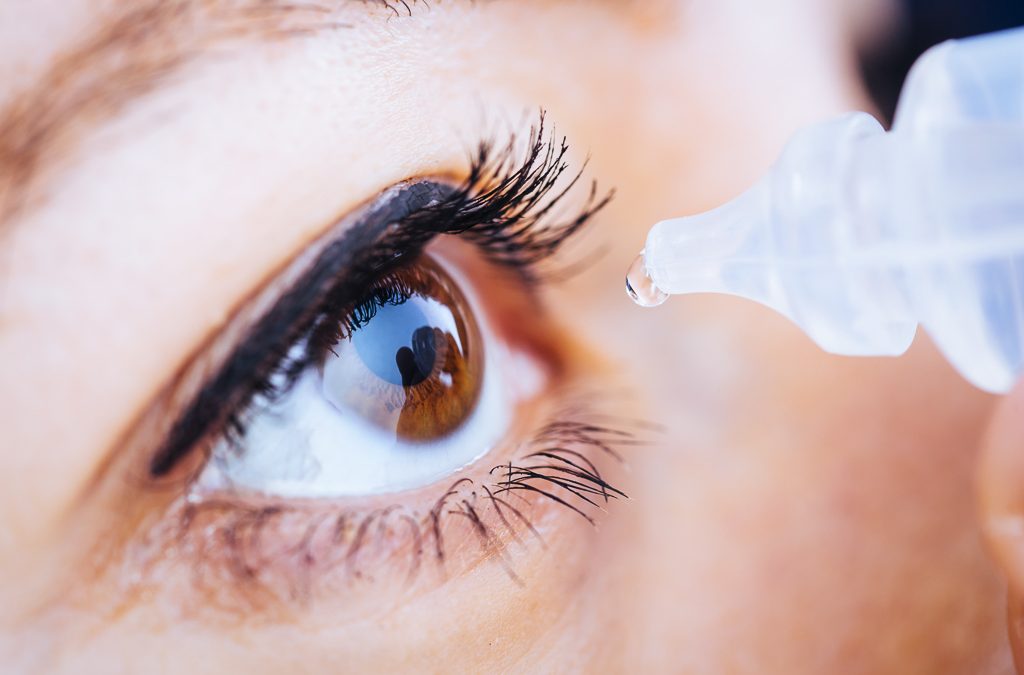 Sodium phosphate:

Sodium phosphate is a thickening agent used in various products. Moreover, it is used to treat any swelling or irritation in the eyes. An active product in treating inflammation makes it an essential ingredient in this serum.

Citric acid:

Citric acid is used in this serum to treat any dryness around the eyes. But a little contact of the eyes with the acid can make them bathe with tears. Therefore, its application requires a lot of persistence.
How To Apply Latisse?
Moreover, clear directions are required for the product application since it is made with such ingredients.
Latisse bottle is provided with many brushes with the pack. Open up the bottle's seal and apply one drop on the brush.
Tip- one drop is sufficient for both of the eyelashes. Apply is on the upper lash line(don't apply it on the lower lash line). Don't use the brushes given with the pack. Take a brush with smaller bristles. This will ensure less product wastage.

Place a single drop in the cap of the bottle.

D

ip in the brush in the drop and apply on both upper lashes. You can also move the same brush onto your eyelashes. This will ensure that the product on the brush is fully utilized.

Leave the leftover product in the cap only.

Lock in the bottle and keep it upside down.

This will ensure that the leftover product was used the other day.
Tip- Apply it a single time in the whole day. Such a procedure will ensure your product(a single bottle) will be used from 6 to 9 months at a stretch. 
Benefits of Latisse
More robust, darker, and lengthier lashes-

Formed to reduce the problem of thinning lashes, Latisse works towards providing stronger, darker, and longer lashes. Bimatoprost, one of the main ingredients of Latisse, plays a significant role in increasing the anagen phase and providing the essential nutrients suitable for hair growth.

There is no need for expensive treatments-

Latisse completely evades any costly treatments. A single 5ml bottle can last for 5 to 7 months with just a one-time investment. Moreover, only 16 weeks are needed for maximum results. 

Easy use during pregnancy-

pregnancy brings in a lot of side effects. Thinning eyelashes may be one of such effects. What might bother you? Is this product safe during pregnancy? Yes, there isn't any threat of miscarriages or decreased birth rate because of Latisse. It is incredibly safe during pregnancy.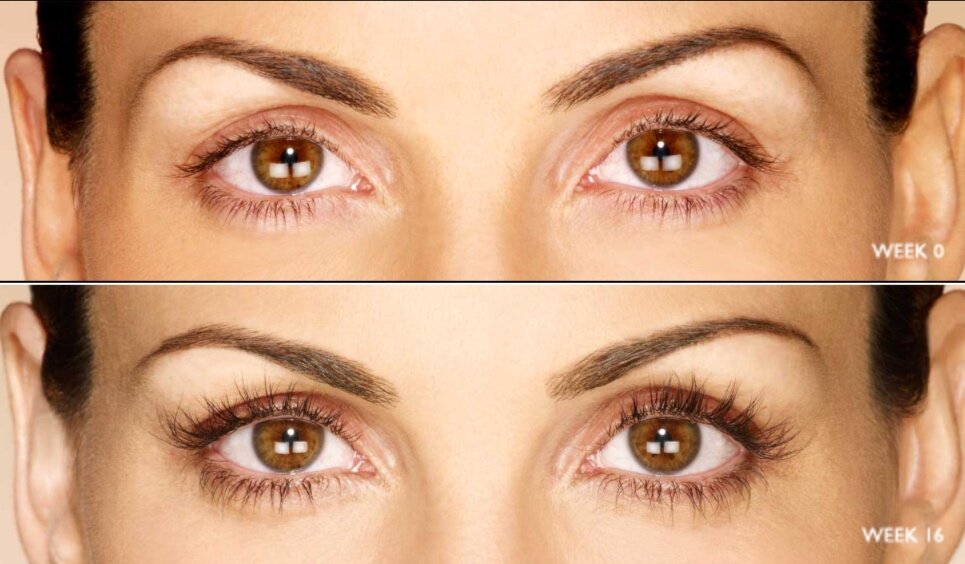 Precautions
If you are already on any previous eye medications, you should consult your doctor and purchase this product if prescribed.

The discontinuation of the product may return the eyelash growth to the pre-treatment level. Therefore, if you expect long-lasting results even after discontinuing Latisse, you might be wrong.

Kindly keep a check on the place you apply, Latisse. Apply it strictly to the upper eyelid. Avoid the product flowing on your face because it may cause hair growth outside the treatment area.  
Pros
Stronger and lengthier lashes

Commendable results within 16 weeks

Less application of product

A bunch of brushes was provided along with the bottle

Darker lashes

Easy availability

Caters to the anagen phase

Reduce dryness around the eyes

Adds volume to the lashes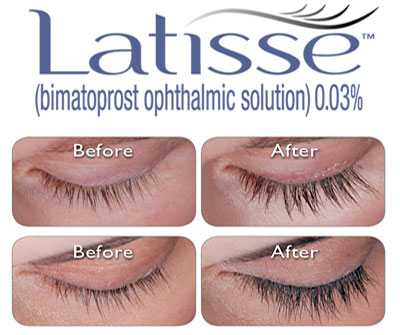 Cons
Quite pricey

Can cause iris and eyelid pigmentation 

Because of the availability of several ingredients in the product, it may cause inflammation or irritation around the eyes

Requires responsibility to apply the liquid daily
Customer Insights | Latisse Before and After
Sarah says, "The presence of my eyelashes doesn't make any difference because of their reduced growth rate. However, I feel so happy to choose Latisse for my lashes. I used to feel so underconfident because of my effective lashes. But Latisse helped me regain that confidence. I could see excellent results within two months of its use. However, what I found disturbing is the pigmentation of my under eyes. Moreover, the company should work on the irritating aspect of the product, which I felt in the initial days of applying to Latisse."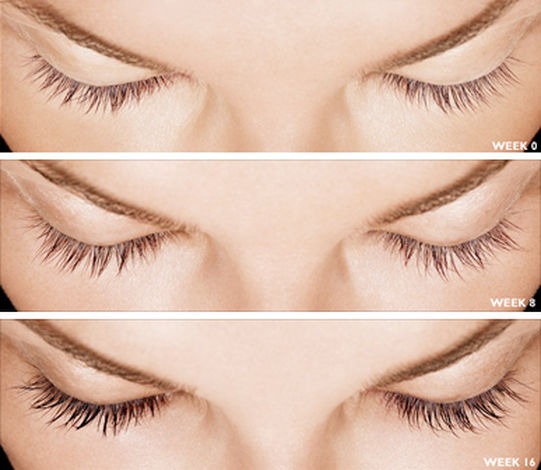 Samana says, "I was recommended Latisse by one of my friends. Moreover, the hype around the product made me too curious to use it. My journey with the product made me learn a lot about it. However, the incredible results it showed on my upper eyelashes and eyebrows made my purchase worth it. One of the loopholes I found in the product is the pigmentation it causes on my upper eyelid and its price. Excluding these, I found the product truly well made."
Alternatives For Latisse
Grandelash-

Manufactured by grande cosmetics, this is a lash-enhancing cruelty-free serum suitable for eyelash growth. One of the main advantages of Grandelash is that it doesn't cause any pigmentation around the eyes. Moreover, the maximum results can be expected within 12 weeks only. This needs to be applied on the upper lash line with the single applicator given with the bottle.

Revitalash advanced eyelash conditioner-

Revitalash advanced is a lash enhancing, cruelty-free serum manufactured by Revitalash cosmetics. This works towards improving the health and flexibility of the eyelashes. Moreover, this vegan and paraben-free eyelash serum protect the lashes from breakage.
FAQs | Latisse Reviews
How long does it take for Latisse to work?
One needs to wait for 16 weeks or four months for maximum results. Though you might find this time too much, a watch of the results will make this worth it. 
Do I need a prescription for Latisse? 
If you have undergone any eye treatments or surgeries or face any problem with your eyes, you should buy this product only with a doctor's prescription. However, if neither of the conditions resonates with you, you might not need to consult your doctor beforehand. To be on the safe side, you can take a prescription.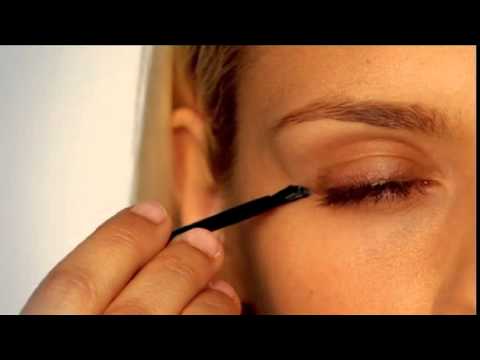 Where to buy Latisse? 
You can buy Latisse online from their official website as it is unavailable on other retail websites.
Also read: 10 Rodan and Fields Lash Boost Dupes 2022
Closure | Latisse Reviews
Should you buy Latisse to revive your eyelashes? We would surely recommend you to buy one. After going through Latisse reviews, this fantastic product deserves to be preferred to cure your eyelash growth. Giving your eyelashes a new birth is not an easy job for every other product, but Latisse has that capability. What might bother you is the product's price and its policy of one-time payment. Whether it's affordable or not depends upon your pocket. 
Moreover, one big loophole of Latisse is the pigmentation it causes around the eyes. If this is not a big issue for you, you should try Latisse at least once. We assure you will be surprised and happy to see the fantastic results. 
Rebecca is a skilled writer with a passion for makeup and skincare. With years of experience in the beauty industry, she has a deep understanding of the latest trends and products and a talent for creating engaging content that resonates with her readers. Whether she's writing about the latest skincare products or sharing her favorite makeup tips, Rebecca's writing is always informative, entertaining, and inspiring.