It's not even dawn, and your brows are already feathered from five different products! While this happens to most of us, it doesn't need to be this way. A romantic relationship with your brows is the only relationship you need this year, and we are here to guide you in this journey! Vegabrow reviews have a lot to say about the product if it's worth the time and money. Vegabrow claims to adhere strictly to the needs of your eyebrows by nurturing them with essential nutrients. So we suggest you cancel all those pricey appointments now!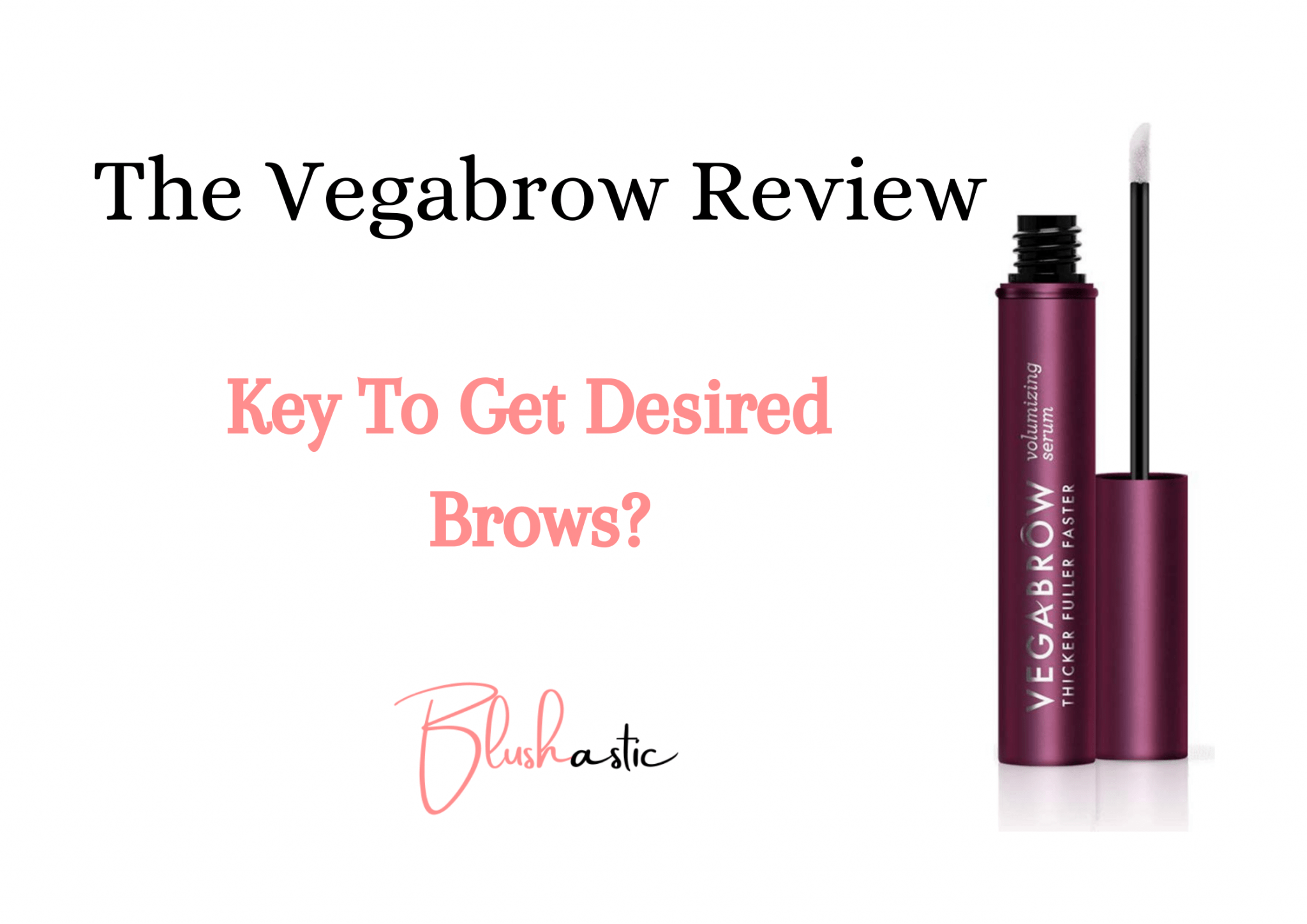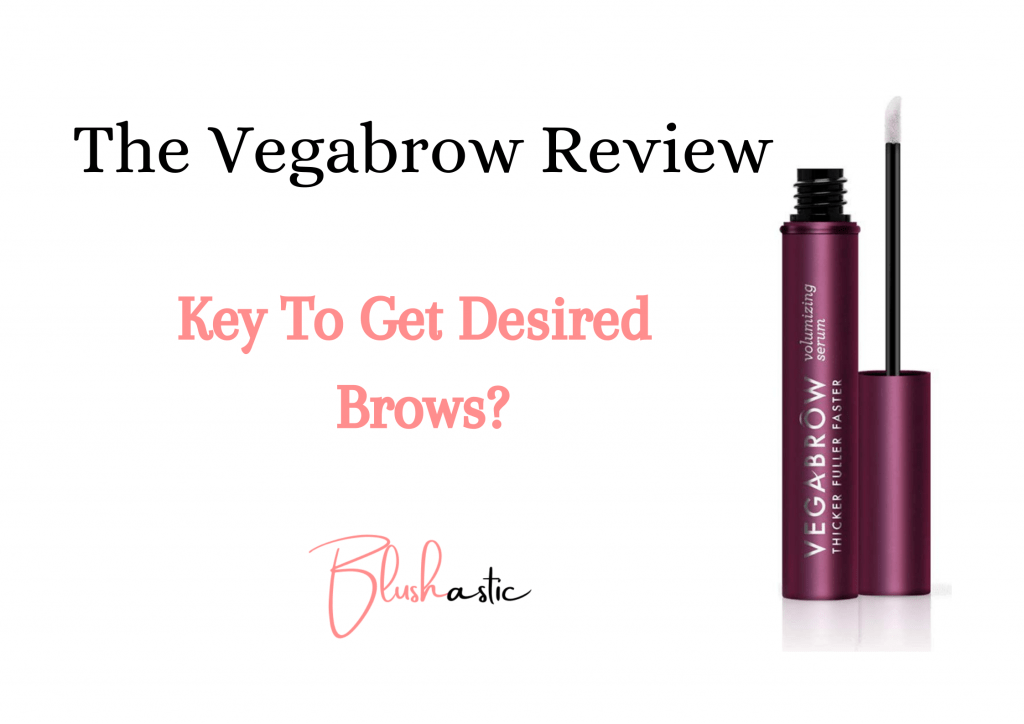 Beauty rituals get boring after some time, mainly when you have used everything from clay masks to hair plucking therapies, but those arches don't feel right! If the new you has picked up a craze for extra-long and shiny brows, the bold and fluffy brow bug seems to have bitten you! Vegamour is a famous skincare brand that has added the Vegabrow eyebrow growth serum to its fine arts work! It promises to self-soothe your skin and leaves you addicted to your bushy brows! But can they prove it? Let's keep calm and find out!
Also Read: Vegalash Reviews | Key to Longer Lashes? (Unbiased)
Vegabrow Reviews | Your Key To WOW Brows?
Have a thing for fuller brows but can't understand how to get them? While there's no secret cookbook to this, we would gladly share what we know so far. Hear us out! Vegabrow serum comes up to your expectations when it's all about your brows! They proclaim to turn your imagination of thicker and supple brows into a reality with great finesse. Let us get more insight on why we need to have this on our minds now!
Users have been relying upon this one for its deep care and protection to the skin from environmental damage. It elevates the beauty of your brows by adding more definition to them to make those brows instagrammable! The serum makes sure you don't take home something to keep them shoved inside boxes!
The brand surprises you with a money-back policy that sincerely cares about its customers. The serum brushes your hair neatly into place and unfolds a surprise for your skin. 
How To Use Vegabrow Eyebrow Growth Serum?
Cleanse your face properly 

Gently pat dry 

Hold the applicator parallel to your brows

Apply a neat swipe of the serum along with your eyebrows

Have the patience to see incredible results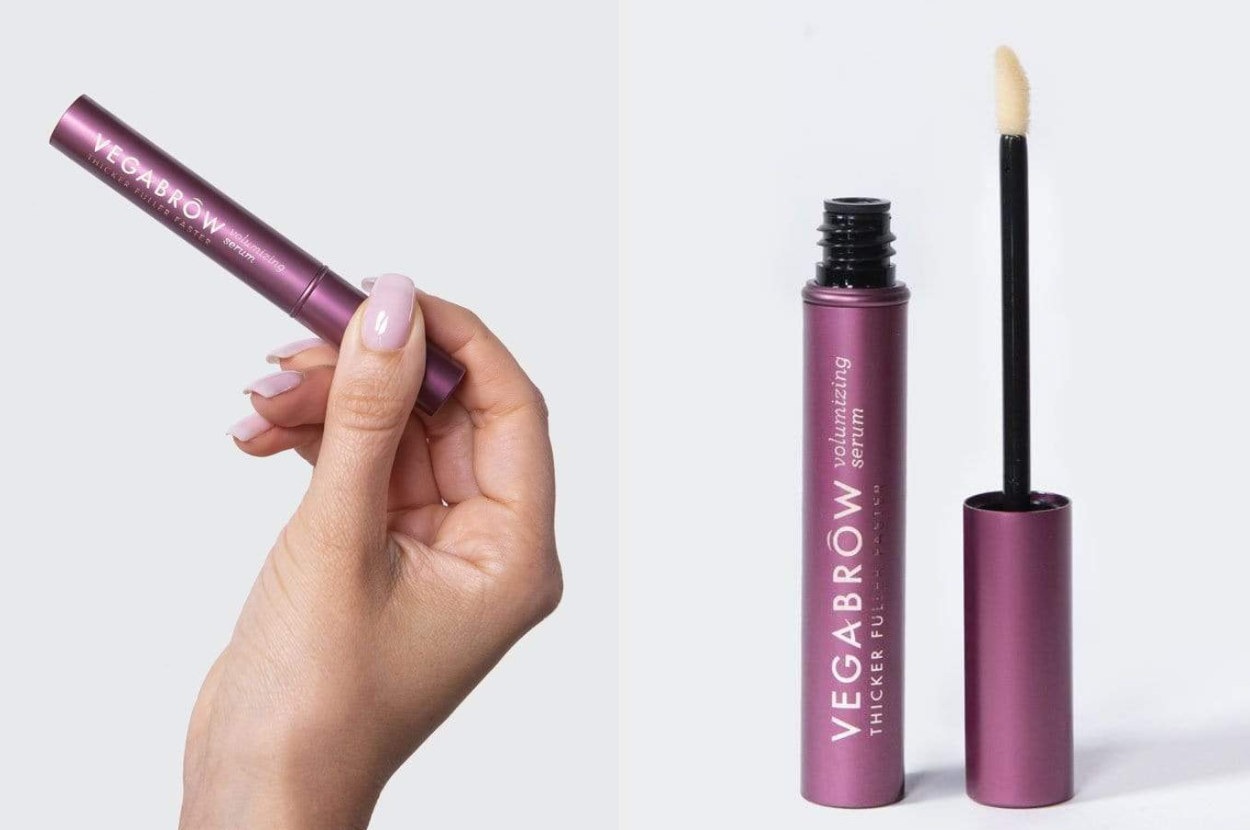 Good things take time to happen, which is why you must stay calm throughout your routine. You can follow this recipe for two months, in which you can do this day and night. Later you may switch to using it once a day. Stay away from oil-based makeup removers. You must remember not to use expired items and replace your little bottle of freshness soon!
Vegabrow Benefits 
Well defined and tamed brows

It fills up sparse places

Improves texture

Nourishes with mung bean

Seamless application

Super easy to use

Blends smoothly 

Promotes growth

Repairs damaged hair follicles 

Boosts freshness 

Intense hydration

Enriched with nutrients

Denser and thicker brows 

Travel-friendly 

Free of toxins

Completely vegan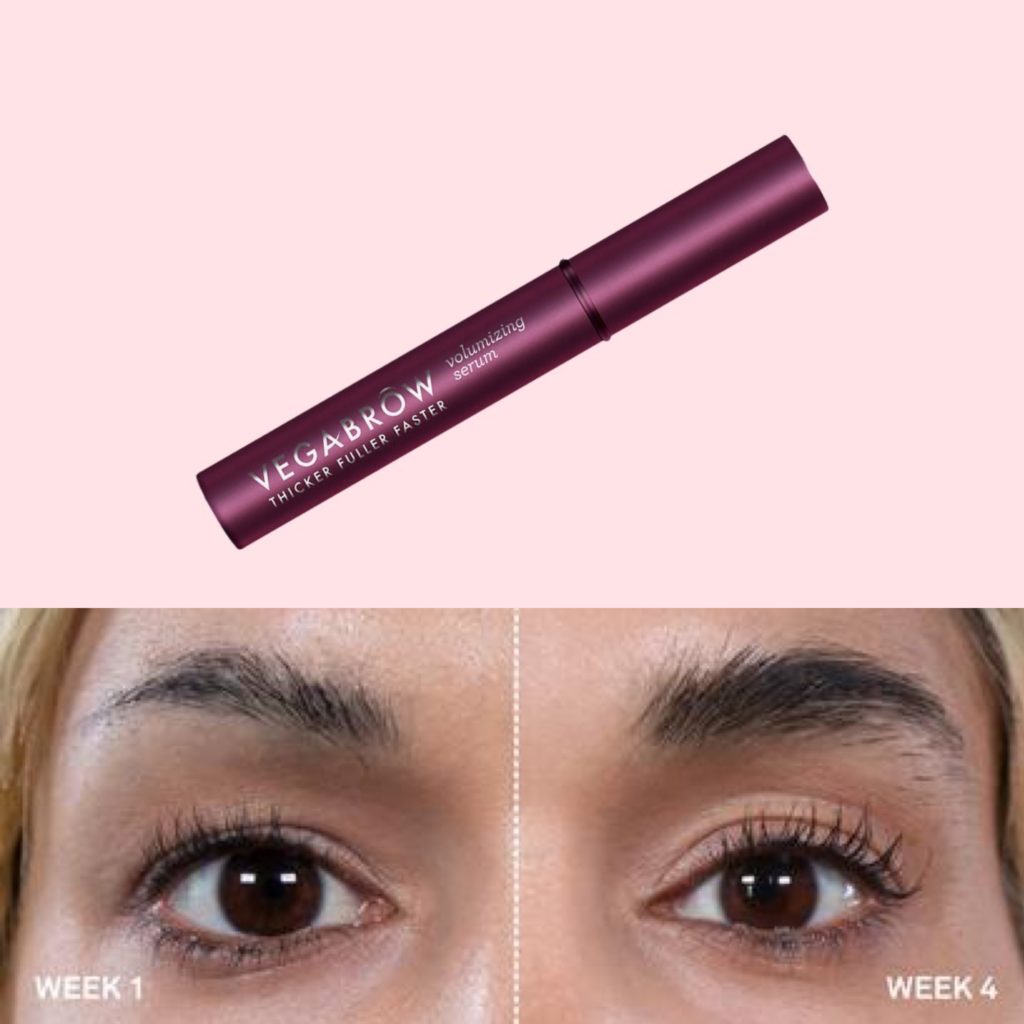 Drawbacks 
Less in quantity 

You may have to use it longer than mentioned to see results. 

It contains Propylene Glycol, which may cause some discomfort to sensitive skin, like an itchy sensation. 
Vegabrow Ingredients 
Created with a high concentration of active ingredients, the efficacy of this profound serum attends to the needs of your skin, leaving it pampered and nourished. Let us secretly take a peek at the essential ingredients hidden inside the Vegamour eyebrow growth serum. 
Mung bean
Packed with all the right things, mung bean sprouts amplify the skin's cells by providing it with a chain of multivitamins. These include high amounts of vitamin A, B, C, K, and even Biotin, solely concerned with improving your hair's health. It also witnesses hints of iron and zinc, all of which work brilliantly by targeting the root cause behind hair damage and revitalizing it.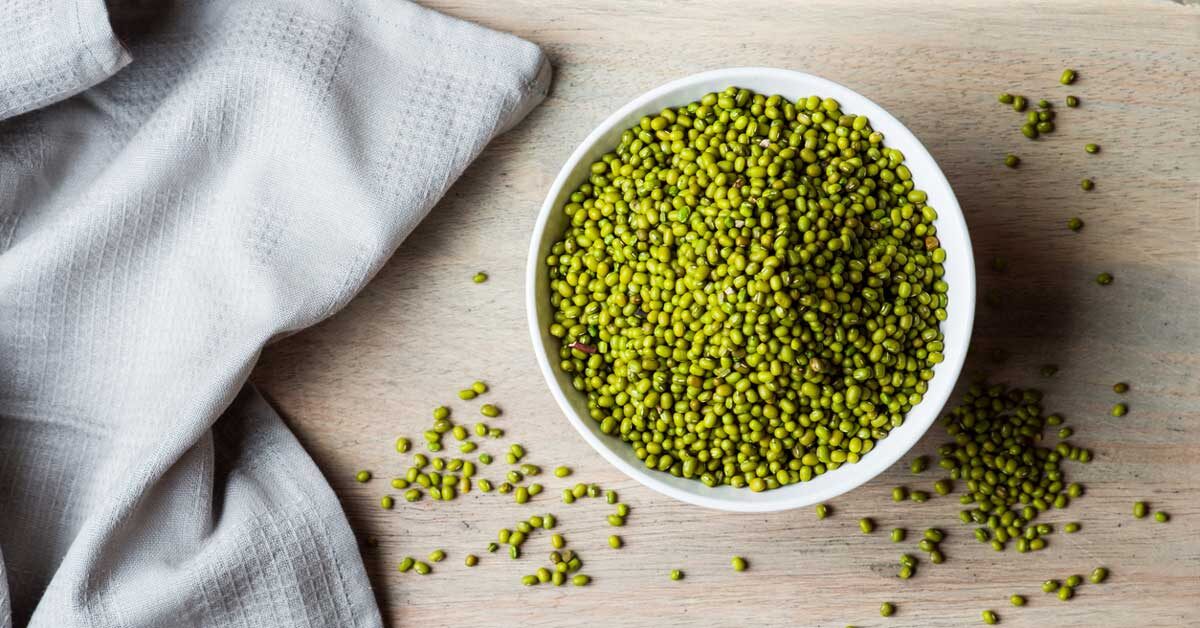 Red clover
It's no secret that beauty enthusiasts dig this one, and with good reason. Known for its antioxidant properties, it creates a velvety layer of moisture to make the skin supple and smooth. It also accentuates the skin's complexion, giving you a flawless look to flaunt!
Why Should You Consider Vegabrow Volumizing Serum?
Conditions and moisturizes:

Not everyone is concerned about your wellbeing, but this serum is! It heals dead cells with intense care, throwing out any clogged dirt and impurities. It has antibacterial properties that nourish your skin and stimulate the growth of hair follicles.

Denser and thicker:

Worried about the volume of your brows? No more of that! The Vegabrow serum reviews stress getting you those dreamy and darker arches; other treatments couldn't!

Money-back guarantee:

Vegabrow promises you only the best for your brows which is why they feel confident enough to return your money safely back in case things go south!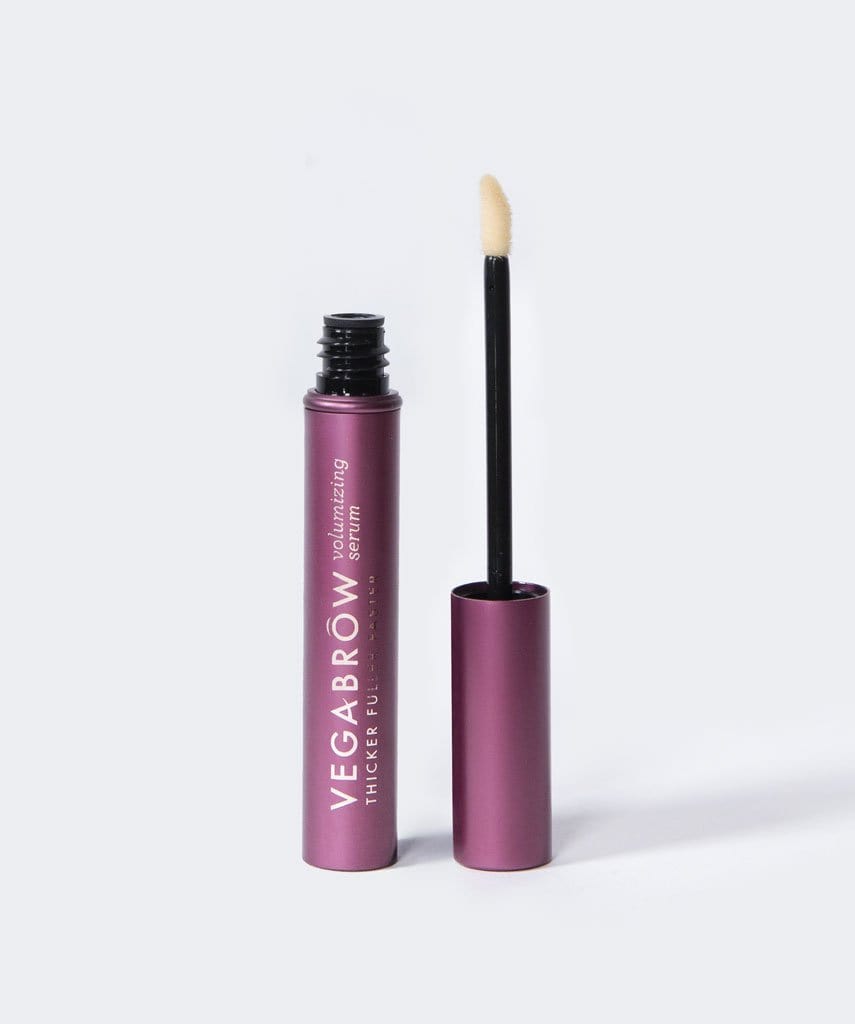 Handpicked ingredients from nature:

Infused with the goodness of nature, the Vegabrow Serum has been specially prepared by taking plant-based ingredients known for their healing and repairing attributes. They blend in together to give you those softer, more extended, plush brows.

 
Zero harmful chemicals:

You would think there is a downside to everything but certainly not this one! The eyebrow enhancing serum is entirely reliable and does not include any deadly toxins which may harm your delicate eyebrows or any other chemicals that pose a threat to the health of your sweeties. 
Customer Feedback | Vegabrow Before And After 
Caroline expressed, "My brows were very coarse in texture and sat in place as this serum has changed that. It made my brows softer and more defined. I cannot express how happy I am to get this!"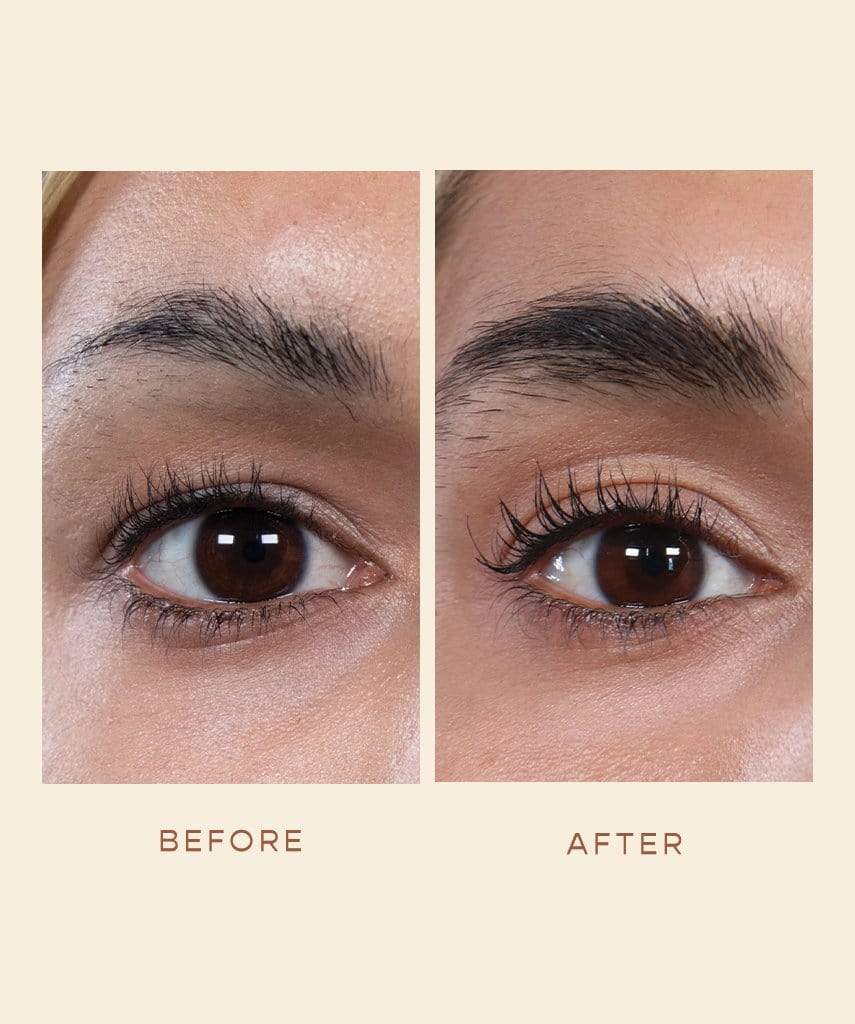 Katie pinned, "Extremely pleased with this purchase. It made my brows really thicker than earlier. I am definitely keeping this one safe!"
Jolene said, "It took at least three months for me to see results. I must say it does the job. I can definitely see a drastic change in my brows now. You should be patient with your use and not discontinue it."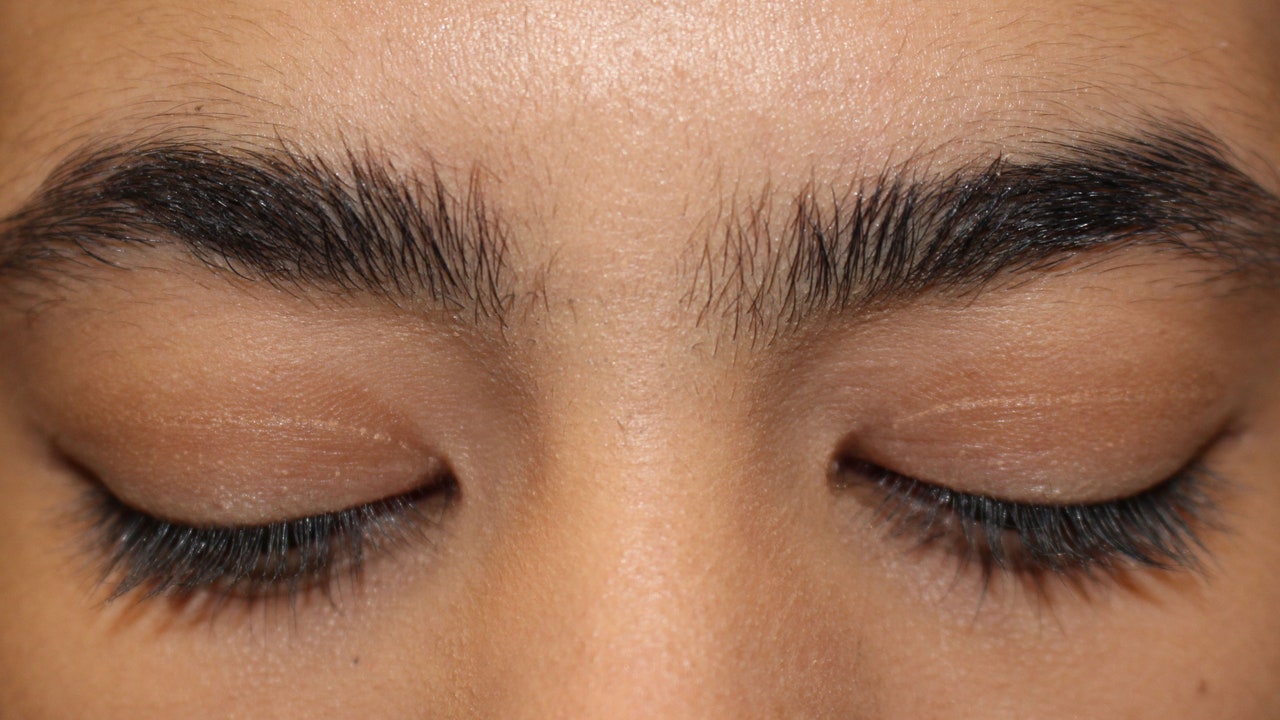 Sharon mentioned, "Did not work for me as I thought it would. Not repurchasing this serum."
Ana pinned, "I remember getting a slight tingling sensation on my brows after applying this. I guess it's not made for my sensitive skin!"
Veronica expressed, "Bought this after my best friend forced me. I am amazed to see the results. My brows have literally become denser. I didn't even believe beauty products could do this! Completely overwhelmed to have this one!"
FAQs | Vegabrow Reviews
Does Vegamour Brow Serum work?
Yes, Vegabrow Eyebrow Enhancing Serum does what it claims to do. It promotes the health of your brows by hydrating them thoroughly. It restores the lost moisture and replenishes the skin. As a result, you have those bushy and dark brows to feel proud of!
How long does it take for Vegabrow Eyebrow Serum to work?
The serum may take two to three good months to show excellent results when used according to instructions. The effects of the serum may vary from person to person, depending upon the sincerity of its use.
What is Vegamour Serum made of? 
The Vegamour Serum turns to the most botanical and natural herbs to formulate a fine mixture for your brows. It consists of essential peptides that charge up the hair follicles and stimulate hair regrowth.
Does Vegamour have a money-back policy? 
Vegamour makes sure to offer their customers a 100% money-back guarantee if they fail to see any results even after using it. They strive for customer satisfaction above anything else. 
Is Vegamour Brow Enhancing Serum safe to use?
Yes, Vegamour Brow Enhancing Serum is entirely safe to use. It has a plant-based formulation and is vegan, making it all the more reason to get it. Also, any kinds of toxic elements are absent, making it a safer choice for many.  
Where to buy Vegabrow Serum?
One can easily indulge in the benefits of this product by visiting their official website or Amazon. There, they can even find the serum at discounted prices and make their purchase. 
Also read: Lash Cosmetics Vibely Mascara Reviews | Ideal Mascara Or Gimmick?
Closure 
A treat for your eyebrows, Vegabrow reviews have convinced users of their goodness and effectiveness in bringing you closer to much-obsessed over brows! This serum has detoxifying properties which push away any dirt and keep your skin healthy and cheerful, giving the naturally bolder brows you constantly desire for!
Rebecca is a skilled writer with a passion for makeup and skincare. With years of experience in the beauty industry, she has a deep understanding of the latest trends and products and a talent for creating engaging content that resonates with her readers. Whether she's writing about the latest skincare products or sharing her favorite makeup tips, Rebecca's writing is always informative, entertaining, and inspiring.