Teenage is a very confusing age, and with many raging hormones going on a rampage inside our body, our beautiful face has to endure it all. After this apocalypse, it turns out you're not attractive anymore. Beauty seems to fade away as pimples and acne cover most of your face. While most of us fall prey to this, it's time we spice things up a little bit. Bubble Skincare promises to pamper your teenage skin with utmost care and dedication. But Bubble skincare reviews have a lot to say about its products.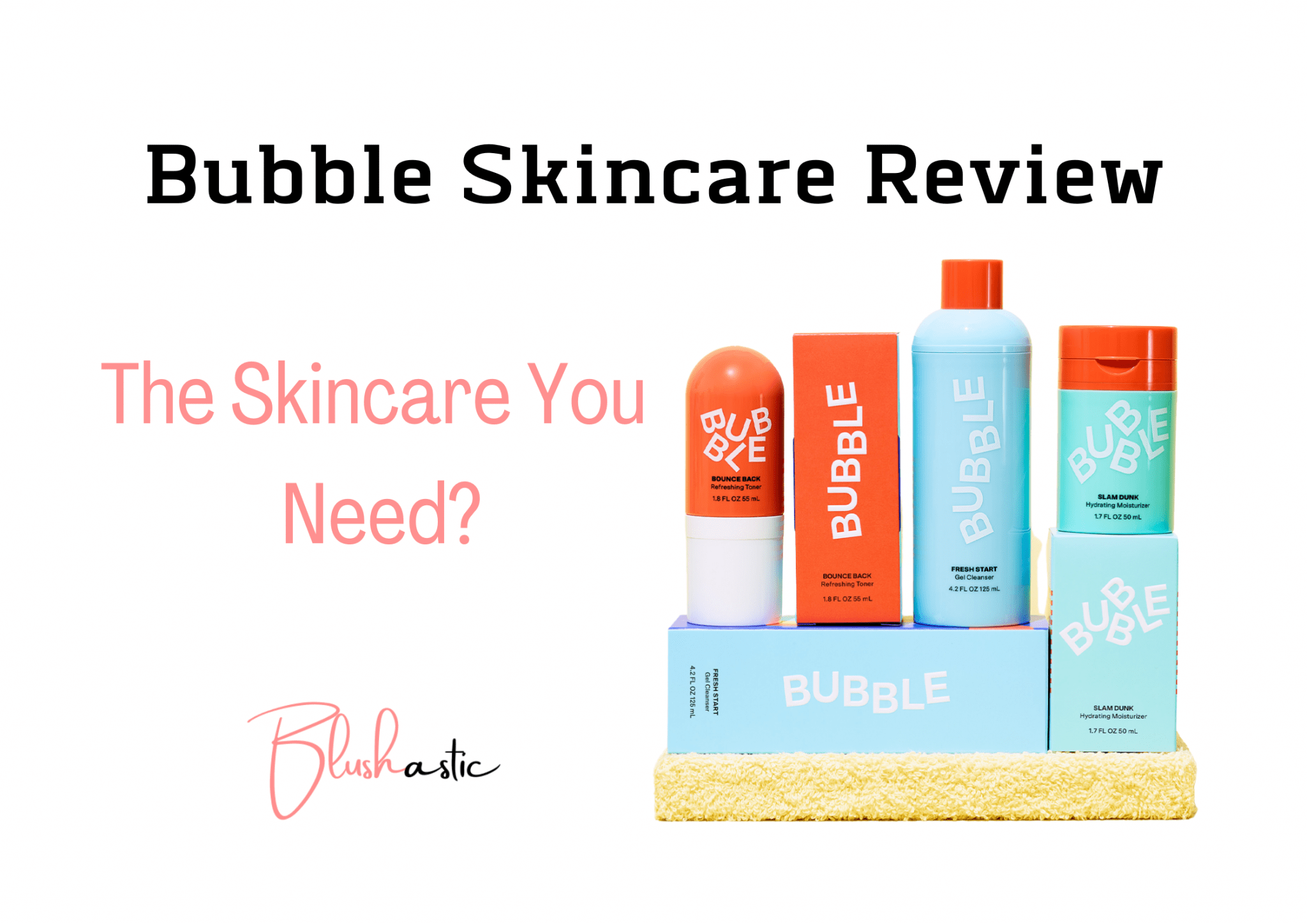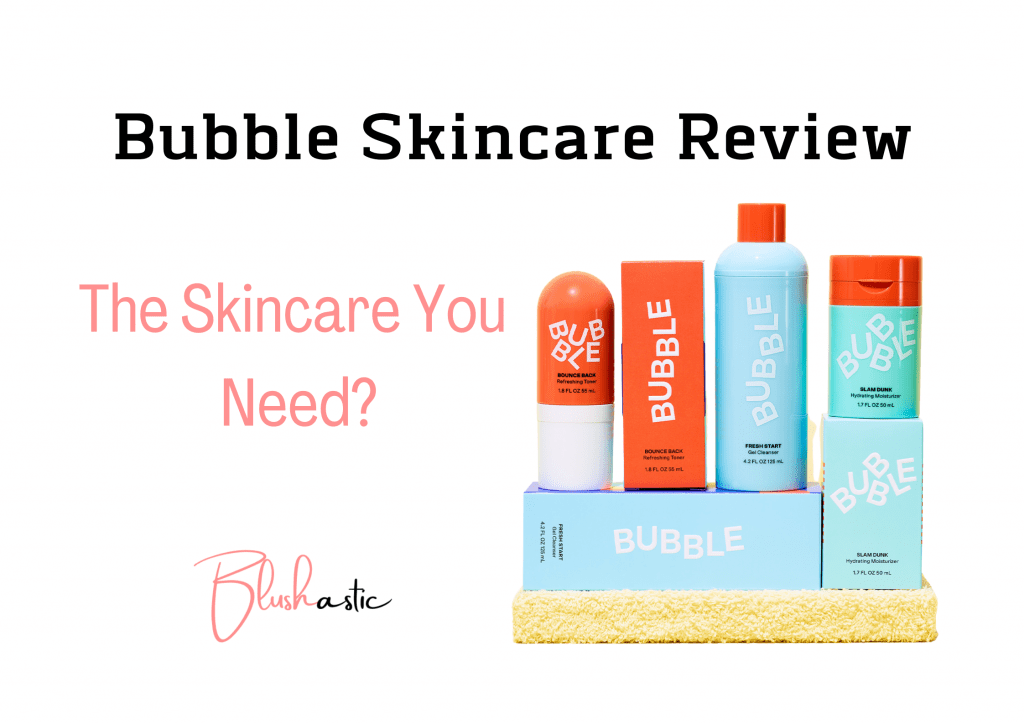 Skincare becomes essential to stick by, especially when you have irregularities in your teenage skin. You also can't risk experimenting with a hundred different products. Together with the wellness of many botanical extracts, the ingredients used by the Bubble skincare brand come deeply rooted in plants. But is it all true or just rumors? Let's dive right in to reveal it all without much further ado!
Also Read: Latisse Reviews | Just Another Hyped Lash Serum?
Bubble Skincare Reviews 2022: Worth It?
We often end up being desperate, so we try putting on various makeup options that seem suitable. These products usually contain toxic elements which fail to blend in well and sink into the delicate layers of the skin only to get stuck. It should be remembered that our face is very gentle and therefore requires much milder action. Incorporating the Bubble skincare routine assures the same for our skin, making it plump and alluring.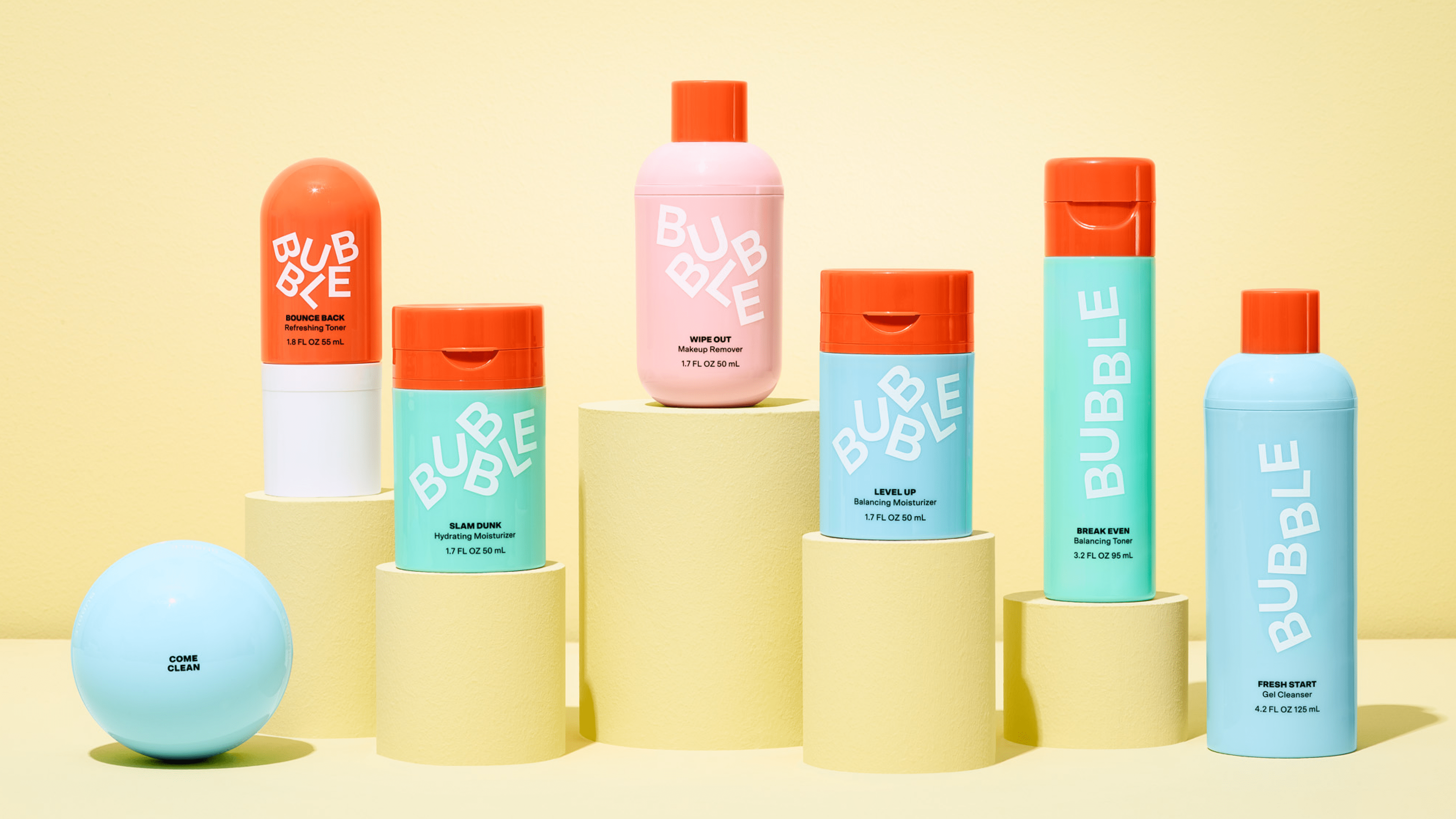 Skincare doesn't need to be complicated, adding on extra baggage given your skin problems. Hello Bubble Skincare claims to bring some respite to the users by detoxifying the dead cells and extracting them from the skin. They reach out to the innermost sheets of the skin to moisturize it, intensely allowing your skin to breathe. 
Its products are trending everywhere and are entirely reliable, as they are prepared without any harmful elements. So let's get to know more about the products.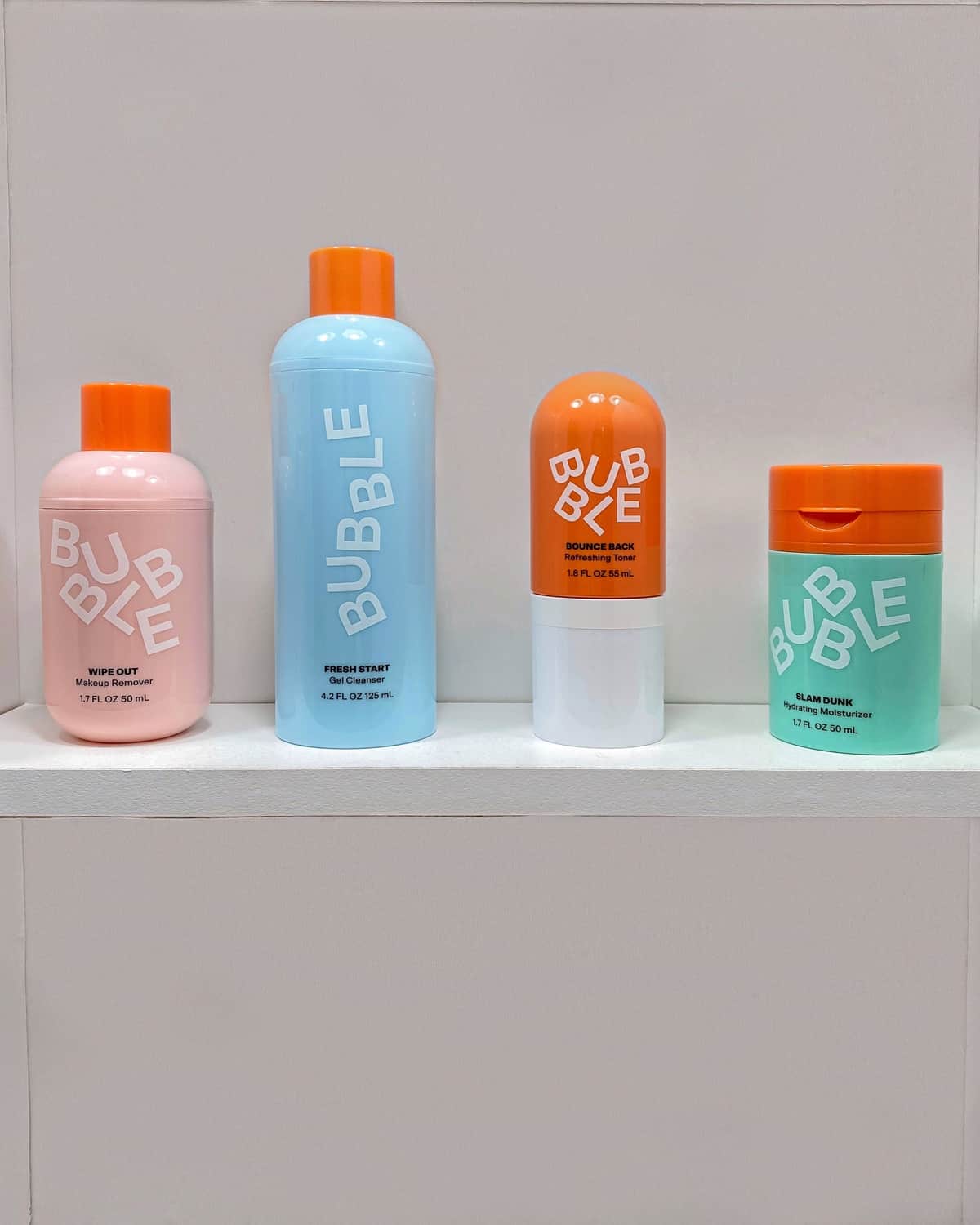 Claims By Bubble Skincare 
Easy to use products

Travel-friendly 

Nature-driven ingredients 

Intense hydration guaranteed 

Provides softer and plumper skin 

Restores youthful glow

Boosts up cell growth

Younger-looking skin guaranteed 

Very affordable products
Pitfalls 
Mainly focused on teenage skin

Their products take time to show results 
As a number of people have reported allergies and other issues. We've gathered some alternatives for the people who are looking for affordable yet effective Bubble Skincare dupes. As every skin is different, we strongly suggest you go for a patch test before actually trying them.
Level Up Balancing Moisturiser 
Be it oily, sensitive, or dry skin, a moisturizer is something you cannot skip from your routine. Bubble's Level Up balancing moisturizer is prepared to drive away skin worries and pamper it with much-needed hydration. It sits softly on the skin and soothes the skin from any irritation. The moisturizer doesn't have a glossy effect, so you can quickly wear it as a primer to set up the base for our foundation.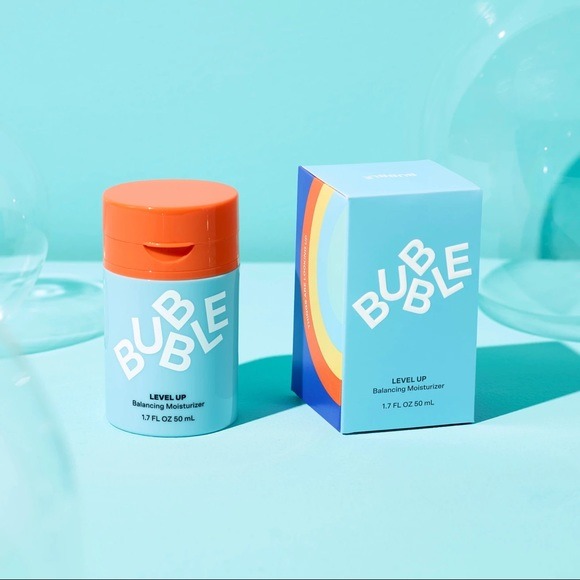 A delicate blend of amino acids like Zinc PCA and vitamins like Niacinamide, the gel-based moisturizer helps boost your skin's lost radiance and keeps it smooth and free from dryness. Yarrow extracts present here are responsible for profoundly conditioning the skin and repairing the damaged cells.
Benefits 
Easy to use

Very affordable

Intense hydration

Locks moisture within 

Enhances texture of the skin

Adds a glow

Zero dryness 

Protects skin from sun damage

Replenishes skin
Drawbacks 
The skin may look oily after application.
Bubble Skincare Level Up Balancing Moisturiser Alternatives 
Come Clean Detoxifying Clay Mask
Claims to unburden your skin with the goodness of the Come Clean Detoxifying Clay Mask help you achieve more delicate and more beautiful skin. With its creamy formula, the clay mask is solely dedicated to eliminating all the toxic elements clogged within, thereby infusing a boost of natural ingredients like vitamin E and Melia flower extracts. The clay mask has the potential to restore your damaged cells and can be used by people of all skin types. This clay mask deeply cleanses your pores, is essential for your skin, and is a powerhouse of minerals.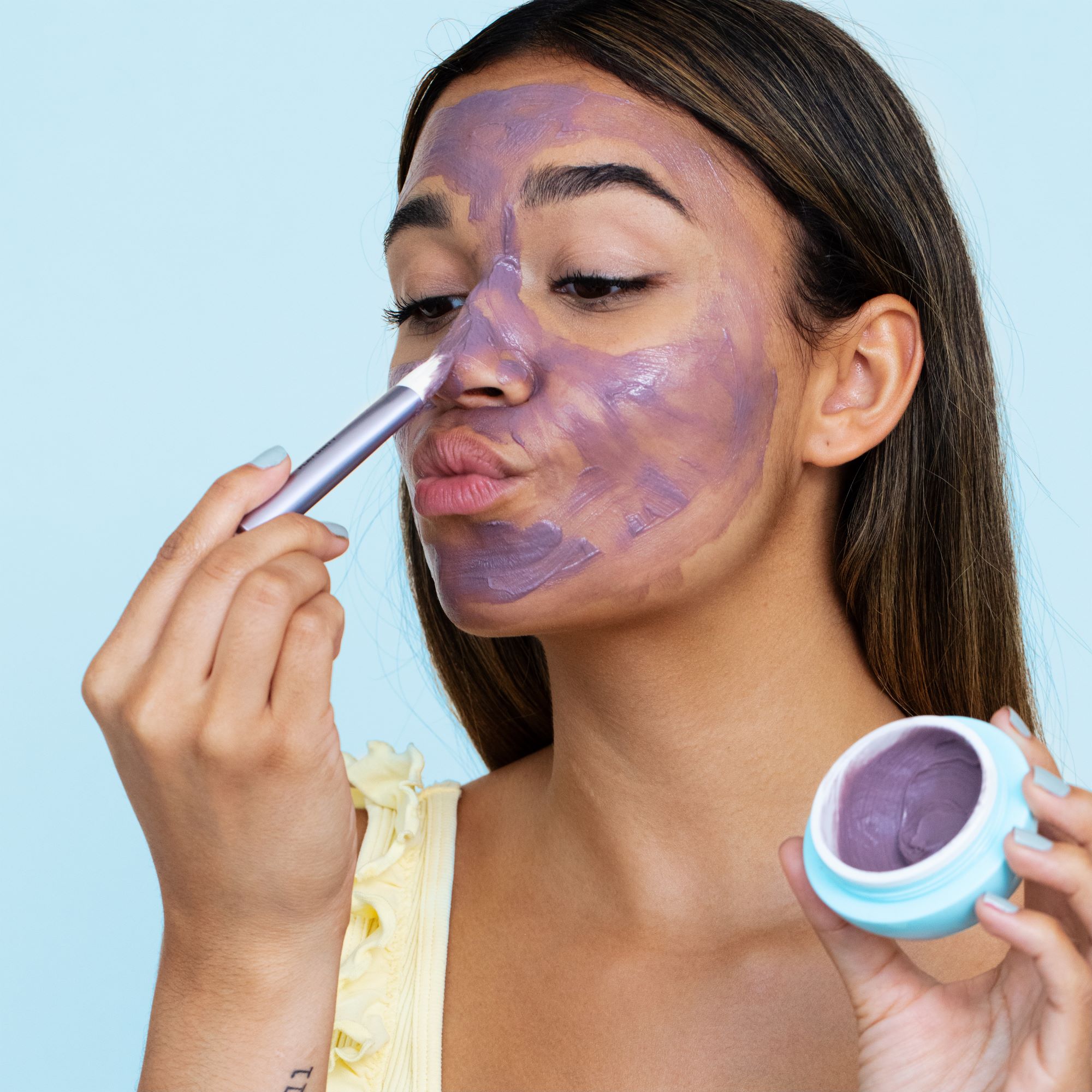 Benefits 
Easy application 

Absorbs nicely onto the skin

Scrubs out impurities

Soothes acne-prone skin

Rich in minerals 

Improves texture 
Drawbacks 
Cheaper products available with similar ingredients 

Slight dryness 
Bubble Come Clean Detoxifying Clay Mask Alternatives 
Break-Even Balancing Toner 
Bubble thinks highly of its Break-Even Balancing Toner. Specially formulated with extracts of green tea, the toner attends to your skin by making it supple and calm. Green tea de-stresses the weary and tired skin, unlocking your hidden radiance. It also consists of extracts picked out from the bark of the willow tree.
Our skin often gets tired from daily doses of pollution and different products. It gets crucial to find a toner with the correct ph levels so that it complements the needs of your skin. It's cruelty-free and suits everyone with normal to oily skin.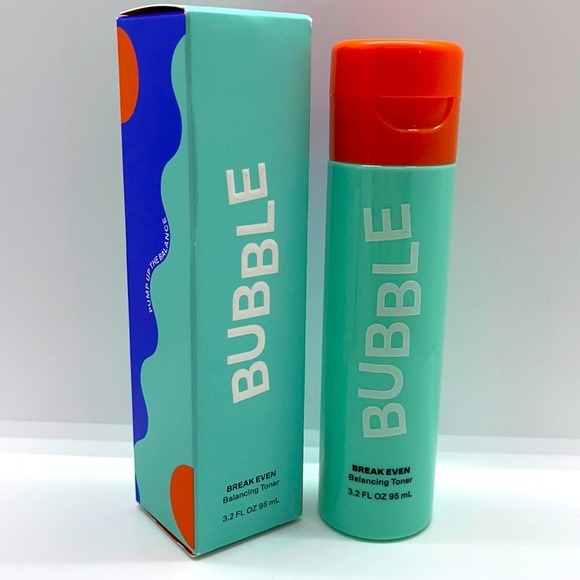 Benefits 
Protects from outside damage

Rejuvenating fragrance

Softer skin

Amplifies skin's texture

Even toned skin

Reveals inner glow

Feels gentle on the skin

Promotes soothing skin
Drawbacks 
It takes time to see results. 
Bubble Break-Even Balancing Toner Alternatives 
Wipe Out Makeup Remover 
Removing makeup can be a nightmare, especially if you are a big fan of waterproof mascara and eyeliner. Getting your makeup smudged all over your clothes and pillows is the last thing you would want on any day. Bubble's Wipe Out makeup remover is travel-friendly and comes free of any chemicals or parabens. You no more have to scrub off products from your skin, which damages the skin's texture.
Specially crafted with the goodness of raspberry seed oil, this remover helps revive the skin's moisture level. It also contains hints of meadowfoam seed oil and chickweed extract, which promote your skin's health by boosting it with a bucket of antioxidants.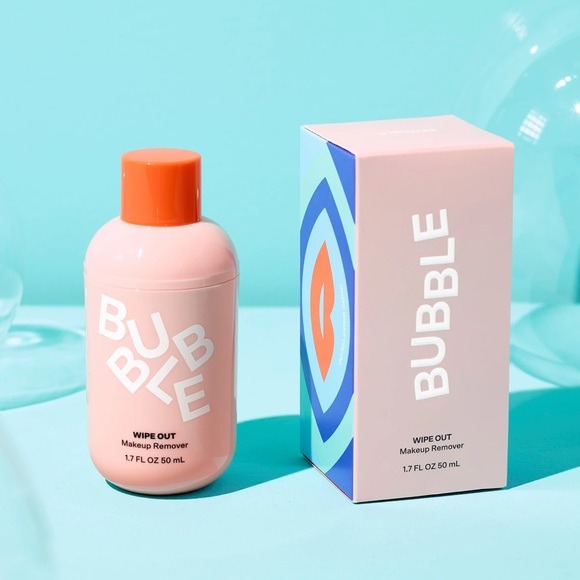 Benefits
Non-greasy application

Creamy and smooth texture

Travel-friendly 

Rich in antioxidants

Help calm irritated skin

Maintain optimal moisture 

Made from botanical extracts 
Drawbacks 
Sensitive skin may experience breakouts. 
Bubble Skincare Wipe Out Makeup Remover Alternatives 
Fresh Start Gel Cleanser 
A cleanser is an everyday affair if you pay good attention to your skincare routine. They purify our skin by getting rid of all the dust and impurities which remain stuck under our cells and often go unnoticed until we have pimples. The Fresh Start Gel Cleanser is suitable for all skin types and removes the excess dirt from your skin without stripping off its natural oils.
Prepared from a bunch of exciting and nature-driven ingredients like spearmint extracts, red algae extracts, gluconolactone, caffeine, aloe leaf juice, and lavender flower water, this cleanser seems to have it all. It also protects your skin and helps detoxify it. Caffeine works as an emollient and delivers you plump and fresh skin free from puffiness.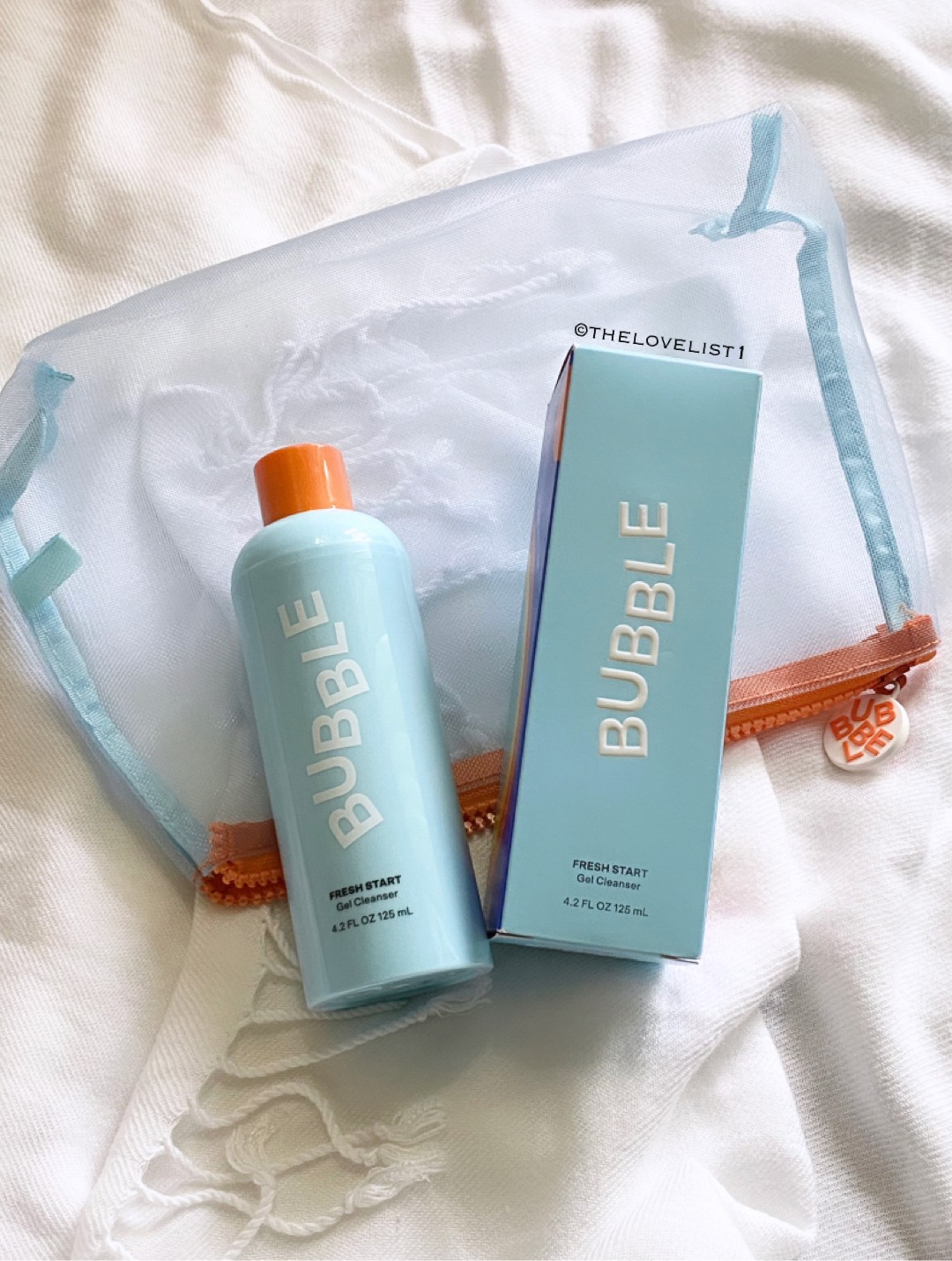 Benefits 
Reduces excessive oil

Charges up skin

Soothes and prevents redness

Exfoliates dead cells

Nourishes skin

Repairs and protects skin

Smoother skin
Drawbacks 
Slight itchiness of sensitive skin
Bubble Skincare Fresh Start Gel Cleanser Alternatives 
Slam Dunk Hydrating Moisturiser 
Dedicated to giving your skin the ultimate hydration it needs, this moisturizer has gained popularity over time. The Slam Dunk Hydrating Moisturizer forms a protective layer on your skin to keep it away from disturbances like environmental pollution with top-notch handpicked elements. It also fights any visible signs of irritation and leaves you with smoother and moisturized skin.
This moisturizer doesn't have any added fragrance and is purely vegan. It fills up the nourishment gap so that your skin doesn't feel dead and tired from inside. It lifts your skin's mood by pumping it up with essential and skin-loving elements.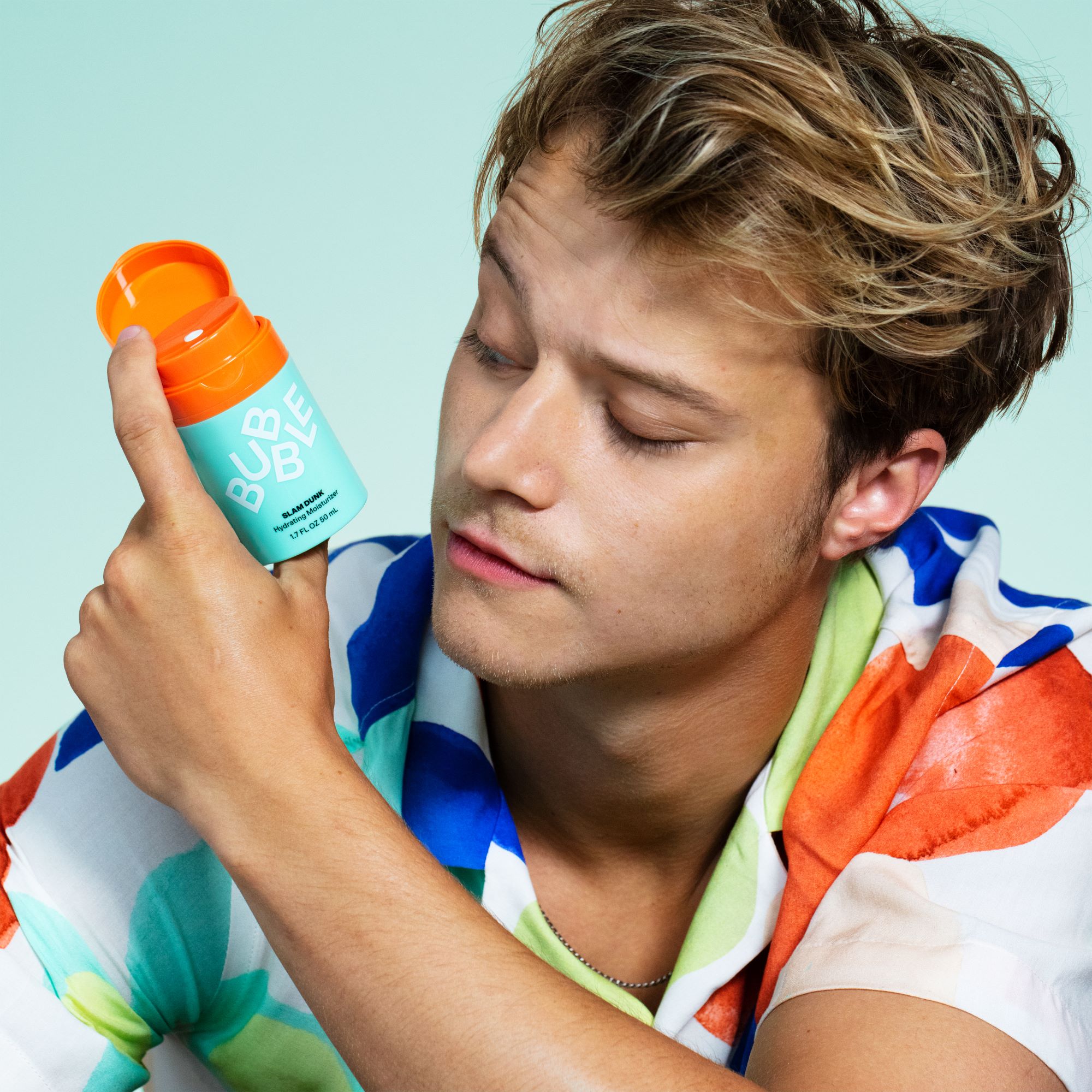 Benefits
Plant-based ingredients 

Lightweight texture 

Vitamin E restores skin health

Eliminates redness 

Boosts up skin's health

Glowing skin 

No parabens 

Softer and nourished skin
Drawbacks 
Hydration wears out soon.
Slam Dunk Hydrating Moisturiser Alternatives 
Bounce Back Refreshing Toner
Prepared to suit every skin type's needs, the Bounce Back Refreshing Toner by Bubble can be a good option. With its ability to freshen up your regime, it works towards giving you an even skin tone. Consisting of the richness of natural elements like green tea, willow bark, and a mixture of sodium and vitamin B3, the toner battles the dullness, enlightening your skin cells deep inside.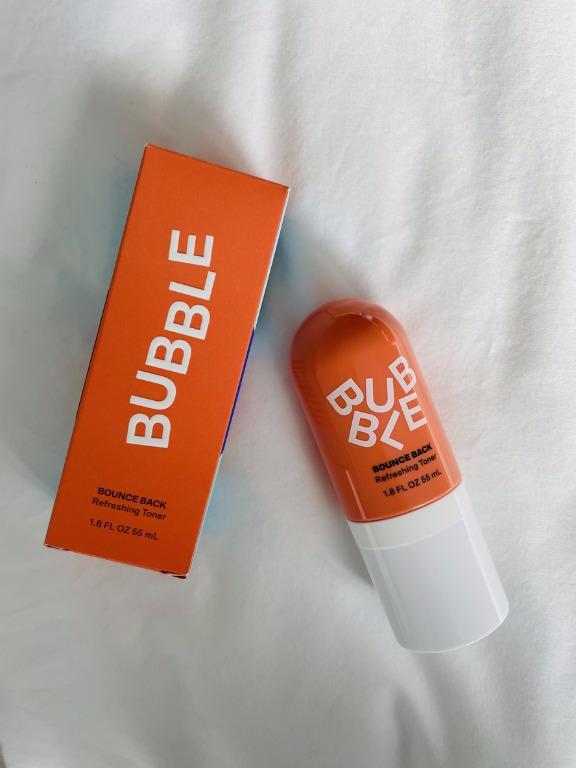 Benefits 
Travel-friendly 

Non-sticky formula 

Bouncy skin

Instantly rejuvenates skin

Good for travel purposes 

Fights dullness 

No chemicals present 

Root extracts nourish the skin

Glowing skin
Drawbacks 
Constant reapplication at intervals 
Bounce Back Refreshing Toner
Alternatives  
Customer Feedback | Bubble Skincare Reviews 
Alya said, "I always used to have oily skin, so I couldn't use any other products as they made my skin more oily. I love Bubble products as they clean out excessive oil without hampering the skin's natural quality. I have to say I am in love with my skin all over again!"
Joshua expressed, "You should go for this one. I started using it a month back, and I can see a noticeable difference in my skin. There is no more puffiness, and my skin feels a lot smoother than earlier."
Kirsty mentioned, "Heard a lot about these, after which I decided to get the toner. I am not impressed, honestly, as I experience some irritation on my skin. I guess it's not for sensitive skin. Consider doing a patch test before using it."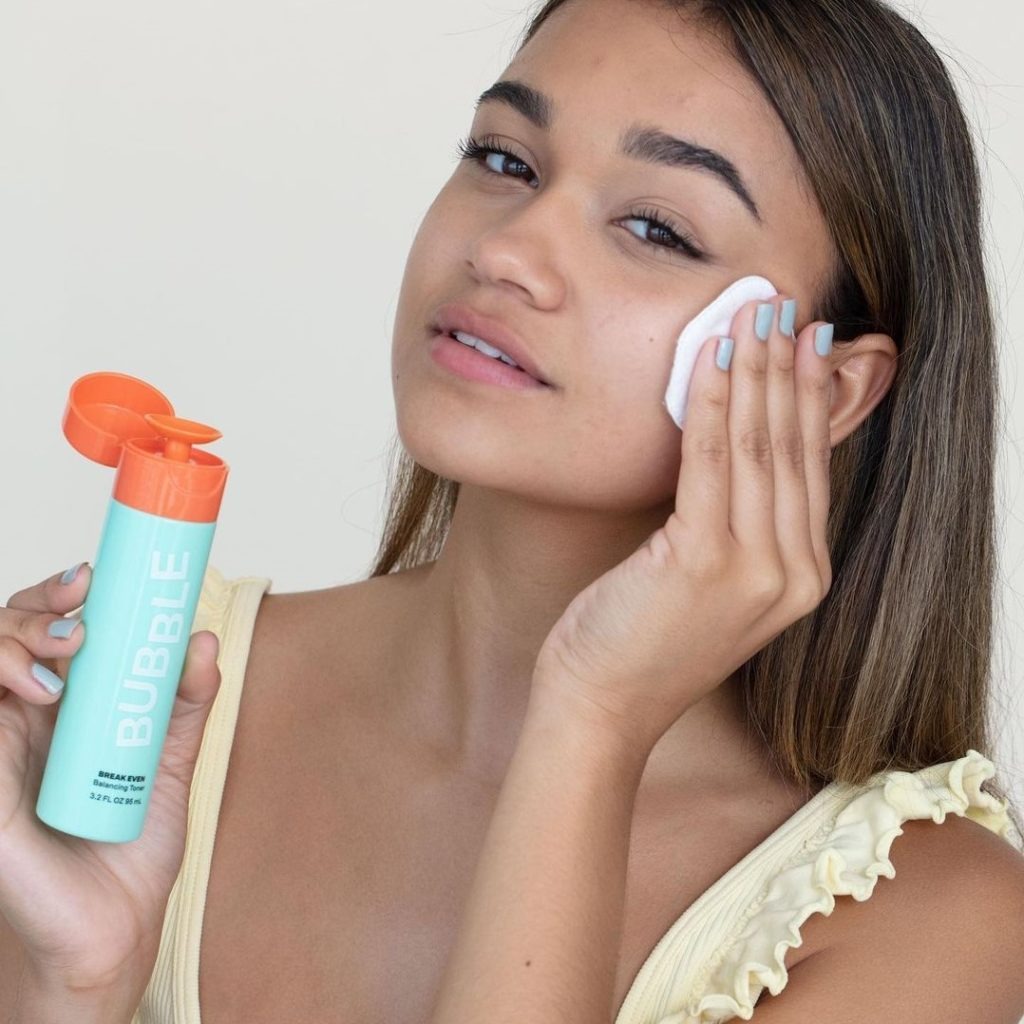 Zuri pinned, "Completely worth the price. It helps combat the skin's dullness and bring your inner glow back. Even my Mom has started using it." 
Eva expressed, "Wouldn't suggest going for this one. I was looking for something to give me instant results. It took me more than a month to see some changes. You could get alternatives easily from the market."
Milly said, "I love the moisturizing cream very much. It feels very gentle on the skin and absorbs easily without any effort. I love it most because it is made from natural extracts with multiple benefits for the skin. I can tell my skin feels a lot refreshed and risen!"
FAQs | Bubble Skincare Reviews 
Can adults use Bubble skincare?
Bubble products are specifically designed for teenagers and their skin's many complex problems. The teenage period is a rough one, so this brand came out with their packet of teenage-dedicated skincare products that understood their skin and helped them regain their beautiful skin. As it has no harmful chemicals, adults can also try using its products. However, if you're allergic to any of the components, you should avoid using them and try the alternatives. 
What is Bubble skincare?
The Bubble is a beauty skincare brand made with nature-inspired products keeping in mind the skin problems of the teens. The brand launched seven products – two face moisturizers, two toners, one cleanser, one clay mask, and one makeup remover, which have turned into quite the rage of youngsters. They blend effortlessly onto the skin and enhance its natural unfiltered beauty. 
Is Bubble skincare good?
Yes, Bubble skincare products are worth it for money or formula. Developed with many healthy and promising ingredients, they help keep teenage skin young, shiny, and confident! They don't have any harsh chemicals or parabens present, making them even more reliable.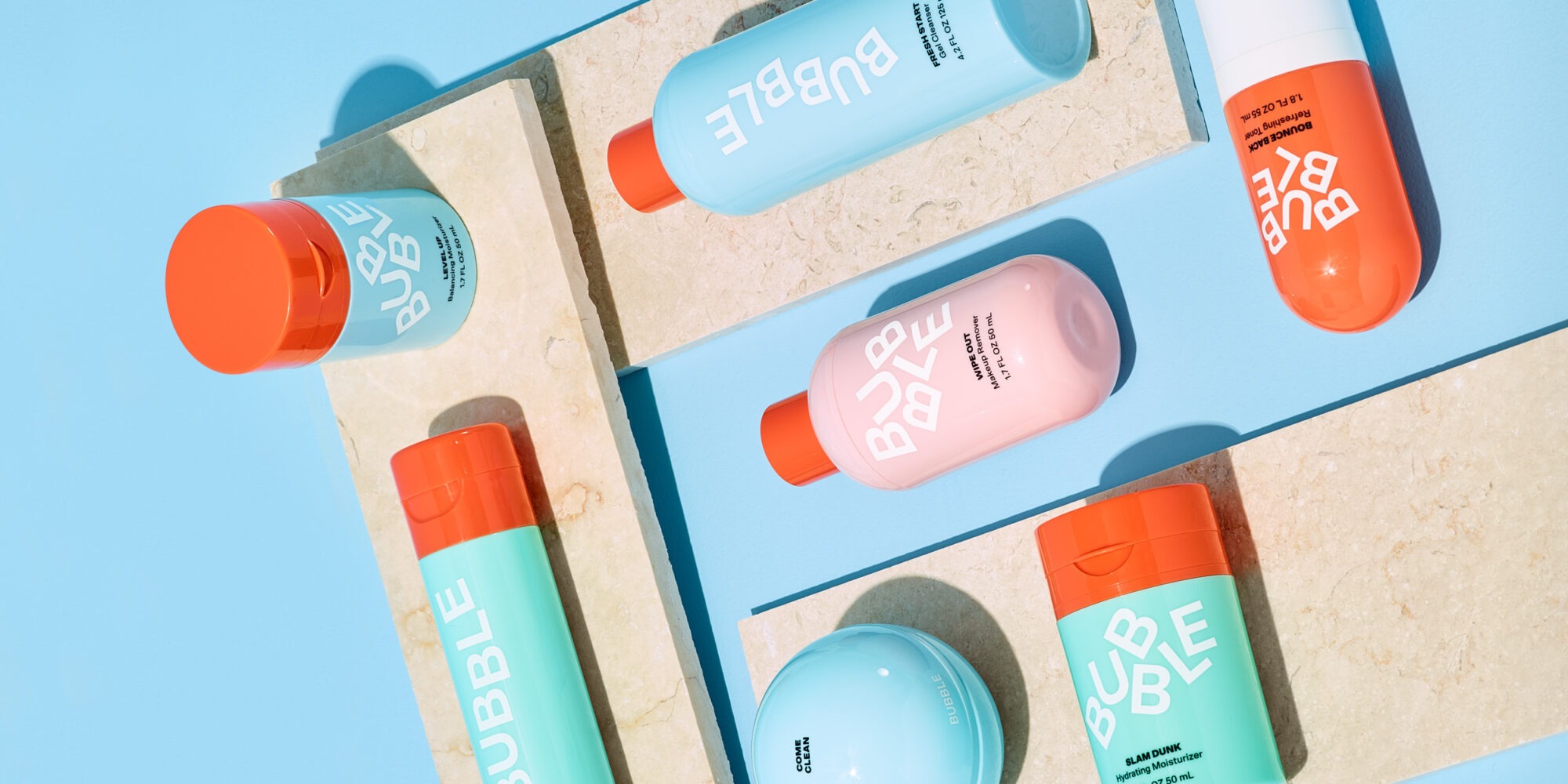 Is Bubble skincare cruelty-free?
No need for worries as Bubble skincare comes devoid of any harmful chemicals. There are no added colors, fragrances, or parabens present, all of which are known to hamper the fragile quality of the skin. They are made from plant-based ingredients and are entirely cruelty-free. 
Where to buy Bubble skincare?
You can buy Bubble skincare products from Walmart, or you can opt into the official website of the beauty brand, where you can make your purchase. 
Who is the Bubble skincare founder?
Shai Eisenman is the founder and chief executive of Bubble skincare. Along with 6000 employees, he made it possible to bring together this cosmetic brand. 
Is Bubble skincare good for sensitive skin?
They contain ingredients that are scientifically proven to serve multiple benefits. So it can be said that they do wonders on sensitive skin, too; however, consider doing a patch test beforehand to make sure you don't have any allergies. 
Closure | Bubble Skincare Reviews
In the end, we gathered various Bubble skincare reviews and got an idea of whether to go for it or not. Assembled with nature-loving ingredients, Bubble skincare is dedicated to transforming your worn-out skin into the absolute beauty it deserves to be. You no longer need to skip those secret rendezvous or cancel that trip because you had breakouts! Bubble skincare ingredients love your skin by penetrating deep inside, revitalizing every inch of the damaged cell, giving you beautiful and hydrated skin that glows all day long!
Marilyn's deep interest in fashion, beauty, and lifestyle has led her to pursue a fulfilling career as a freelance writer and blogger. With her bachelor's degree in fashion design from the Fashion Institute of Technology, she has developed a keen eye for style and trends, making her well-equipped to offer valuable insights into the latest fashion and beauty trends.