Binging your favorite series on Netflix and spending too much time on your phone can draw neat fine lines on your forehead that you had never imagined. The same goes for other bad habits. Lack of proper skincare and skipping out on your prescribed glasses for fun can invite those aging signs you wish you wouldn't have. Especially when you have reached that age, the collagen and elastin in your skin are already broken down.
So, if you are a host of these skin issues, how do you deal with them? Do you sleep it off and pray that it will all have been a bad dream when you wake up, or do you do something about it? We dont know about you, but the Frownies VS Botox comparison has shown that these two brands are fighting it out, as both claim to send your skin back to its beauty with their respective formulas.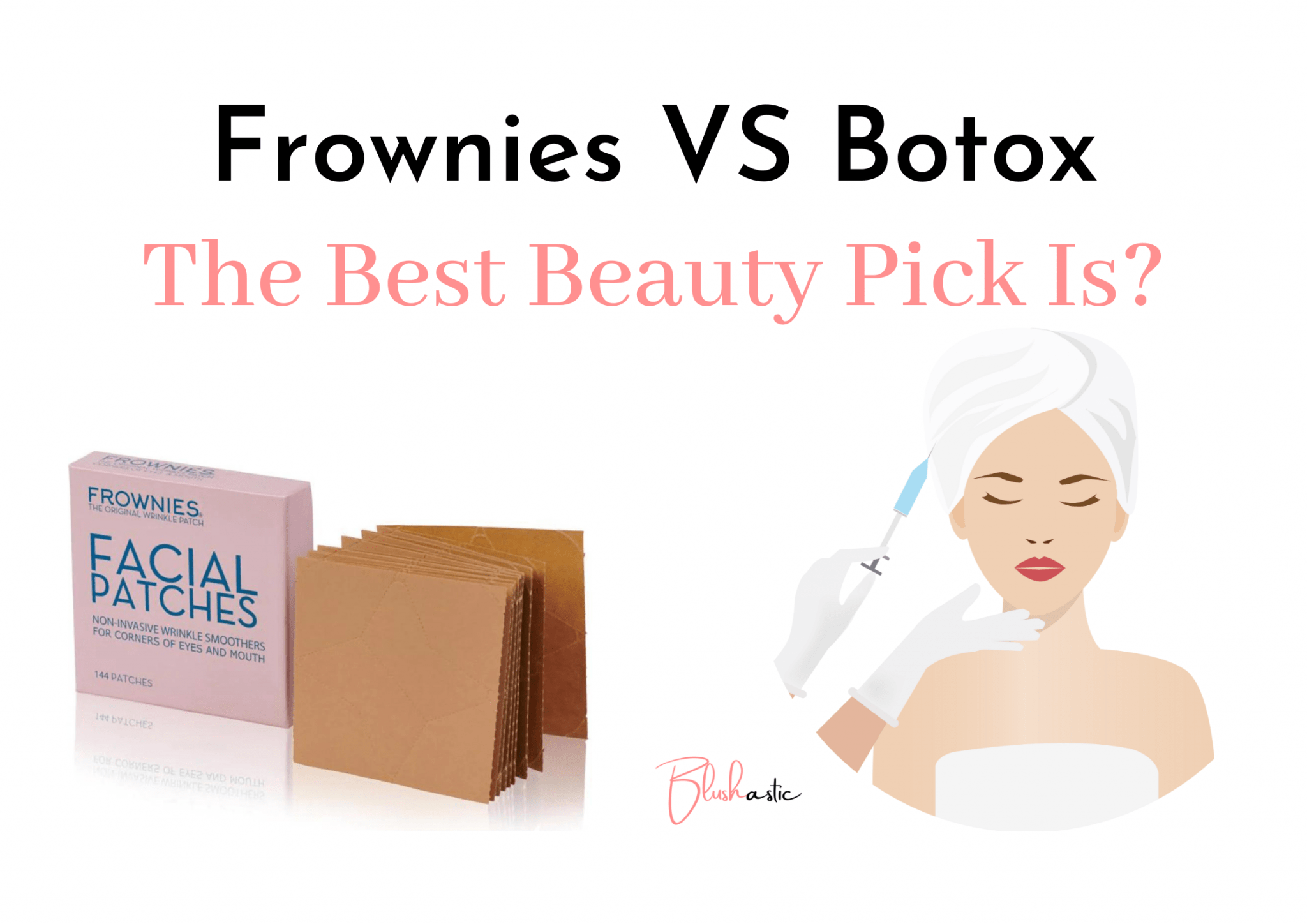 So, who would you choose if you were willing to wipe these flaws out of your pretty face? Will they both deliver what they promise? We understand there are probably a hundred questions like these running in your mind now, and you would be happy to know that we have come up with a solution! Below we have scrambled different heads which you might want to consider before making a choice. Happy choosing!
Frownies VS Botox | The Best Beauty Pick Is?
Product range & Purpose
You must have heard a thousand times celebs getting botox on their face. But do you know what it is? Botox is an aesthetic way of making yourself prettier! In simple terms, this US FDA-approved neurotoxin can help temporarily paralyze or weaken your muscles, so your wrinkles get smoothened and fine and deep lines become hazy.
This treatment allows you to pamper different body parts, like feet, forehead, jaws, and armpits. After this, it takes very little time, and you enjoy your skin without any aging signs or flaws. According to reports, this treatment can also be used on our jaw muscles to prevent teeth from grinding armpits. That is to remedy people who have armpits that sweat a lot. Also, with Botox's assistance, one can reduce the intensity of chronic migraines and spasticity.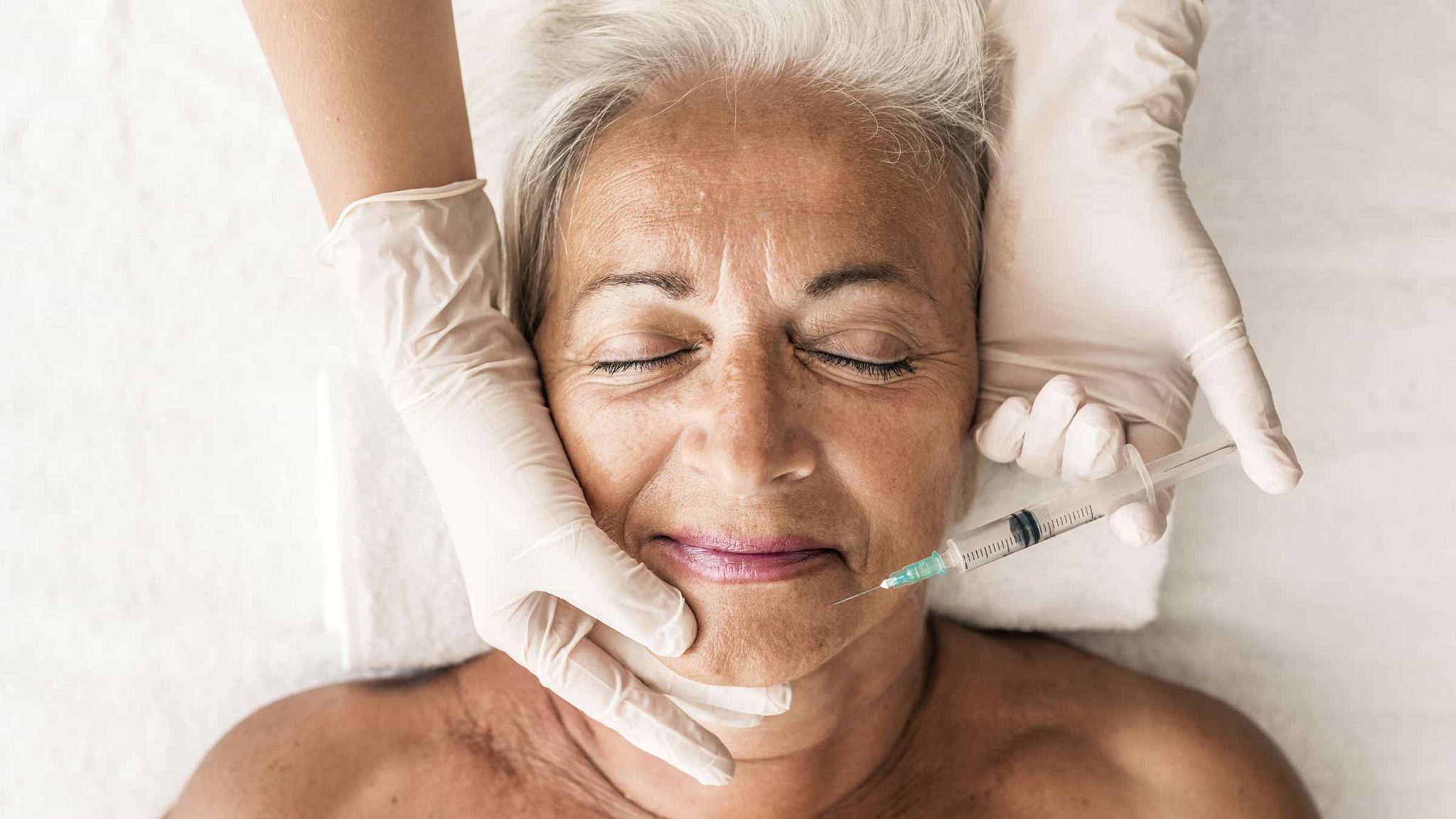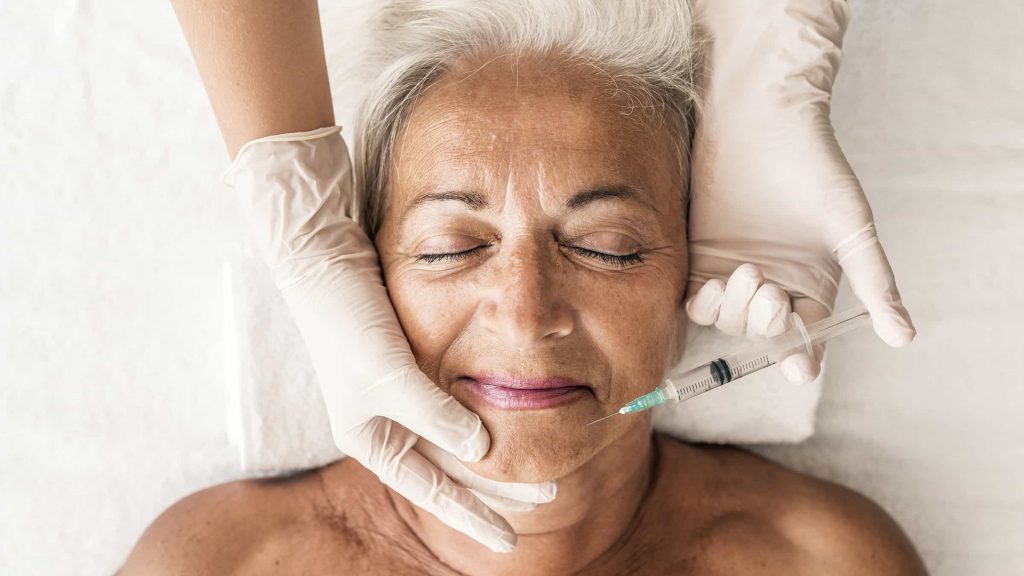 If you often feel nostalgic about your skin's youthfulness and want to revive that, Frownies Facial patches claim to enliven your beauty! Speaking of most people and their aging concerns, this brand offers patches that will vanish the fine lines from different body parts like the forehead, corner of your eyes and mouth, chin and neck, and undereye. Users have shared that it also helped them by giving their lips a lifting plumped-up action. This brand goes out of its way to give you a little extra compared to Botox. This includes skincare basics like facial spray, serums, face wash, moisturizer, eye cream, body lotion, neck cream, toning cream, clay mask, and body wash.
Convenience
You can use Frownies at any age as the brand feels there is no restriction to looking beautiful and youthful. For this reason, people of any age group might use these anti-aging patches and get a chance to restore their beauty. The brand also believes that the younger you start, the better it is. 
Frownies Forehead and Between Eyes Wrinkle Patches The Original Wrinkle Patch Non Invasive Wrinkle Smoothers for Forehead Wrinkles
SMOOTHS FOREHEAD AND BETWEEN EYES WRINKLES AND LINES OVERNIGHT: Paper Facial Patches are worn comfortably while you sleep and allow the skin to breath. Non-occlusive (damage to skin) Wake up wrinkle-free look refresh and relaxed with radiant skin.
130 YEARS OF TESTED RESULTS Frownies the original wrinkle treatment targets the cause of wrinkles between the eyes and horizontal forehead wrinkles. FROWNIES face lift patches help plump and tighten facial muscles while also encouraging collagen creation and repair, for maximum smoothing and anti-aging effects.
SYSTEM the face lift patch is a system that allows a skin wrinkle treatment to be added to the patch to plump and smooth the surface of the skin using FROWNIES Rose Water to activate the patch smoothing system.
DESIGNED TO SIGNIFICANTLY REDUCE the appearance of fine lines and wrinkles that can be caused by aging, sun damage, and repeated facial movements.
RESULTS: For the best skin rejuvenating treatment results, use nightly for 6 - 8 hours or a minimum of 3 hours for a before event.
On the other hand, Botox involves injections and pointed things that would go into your face! Although the brand makes sure good numbing creams are used, if you are a scaredy cat, you might feel nervous about this. Only people above 18 can avail themselves of the beauty of this treatment.
Composition 
Components can never be ignored because they make your skincare routine special. Users are fond of Frownies patches because the brand depends upon selective and handpicked ingredients like organic essential oils, aloe vera, peptide blend, and aspen bark extract. They help minimize the look of your nasty scars and deep-set wrinkles with the help of Hemp seed oil, oat oil, sea buckthorn oil, olive squalane, macadamia seed oil, avocado oil, and grape seed oil. This combination of potent elements helps stimulate cell regeneration and brightens your complexion. The Forehead & Between Eyes Wrinkle Patches are prepared with natural weighted unbleached Kraft paper and water-activated Starch-based adhesive. 
Botox is sourced from a drug produced by the bacterium Clostridium botulinum. This type A neurotoxin complex features 0.5 milligrams of Albumin and 0.9 milligrams of sodium chloride in a sterile, vacuum-dried form without adding any preservative. This drug is essential as it treats some health problems and makes your wrinkles smoother and even. You can say it's a costlier Frownies alternative.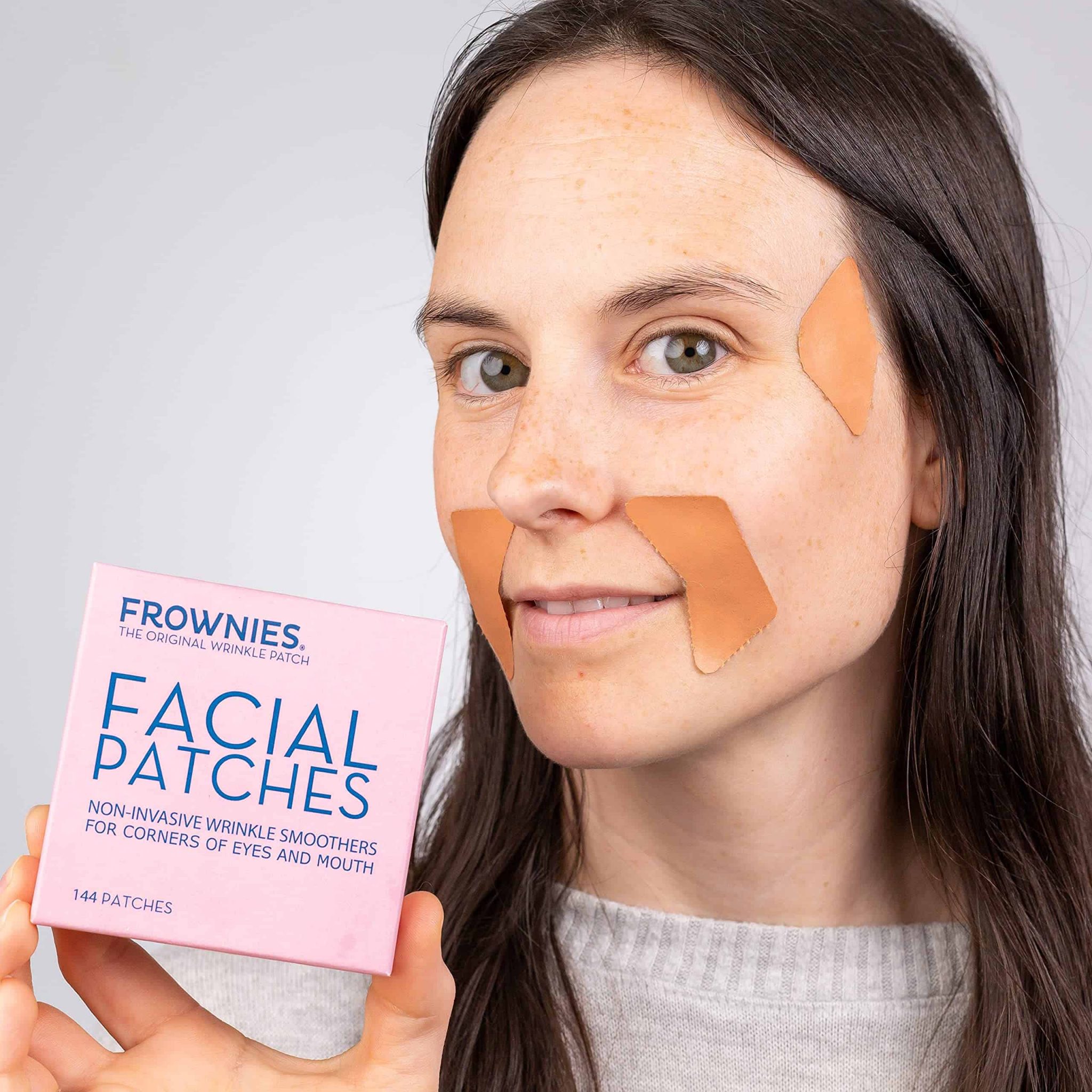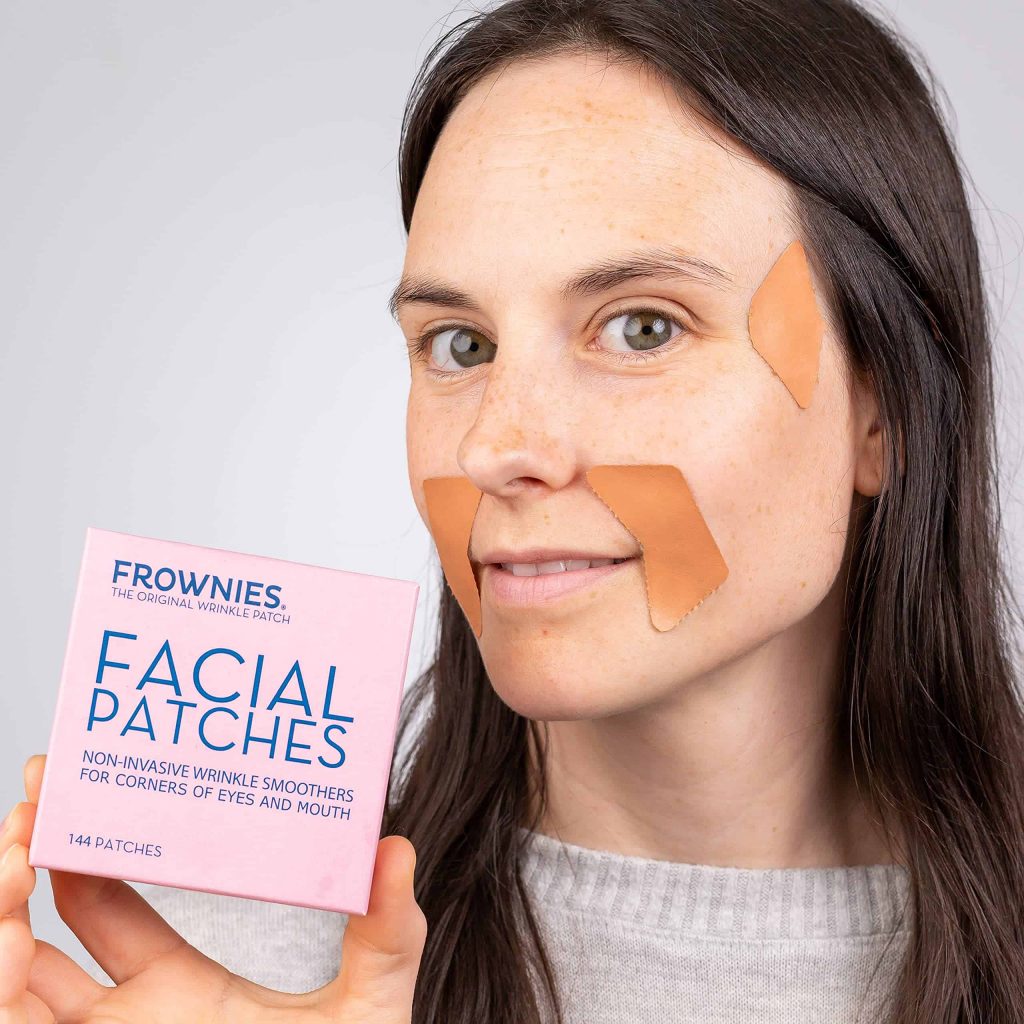 Effectiveness & results
Frownies
The brand has been looking after the needs of its clients for over 130 years, so it has created quite a reputation regarding anti-aging benefits. Users love these patches because they're breathable and designed with unbleached Kraft paper with vegetable-based adhesive. This combination of ingredients ensures that your skin does not feel suffocated under the sheets, yet prevents your skin from making repeated muscle movements.
It helps smoothen your present wrinkles, fine lines, creases, and crow's feet and eliminates their tension. The patches will remain as long as you keep them dry and are reusable. If you keep them on your face for 15 to 20 mins, you might use them 2 to 3 times. The results will last somewhat, ranging between one to four months. 
Botox
If you want your results to be as quick as lightning, Botox is the answer to all your prayers! You can start seeing promising improvements in your skin in just 2 to 10 days after getting the treatment. The effects easily last from 3 to 4 months, and sometimes they even last for 4 to 6 months for people. So ensure you get it done by a professional, and take care of your skin afterward. According to scoop, the effects of Botox might last longer if your body's immunity system or metabolism is seamless. Remember that if you suffer from underlying conditions, talk to your doctor beforehand. 
Safety & Side effects
All the ingredients used in Frownies are non-irritating and hypoallergenic, which means they won't cause any harm to your canvas. The brand claims that all products are suited for all kinds of skin, including sensitive skin types. Latex or silicone is not used, as the brand is strict about its safety measures. However, there are some downsides you need to rethink. The adhesive is powerful and has a got a bad smell to it. So users sensitive to such a smell might be uncomfortable with it.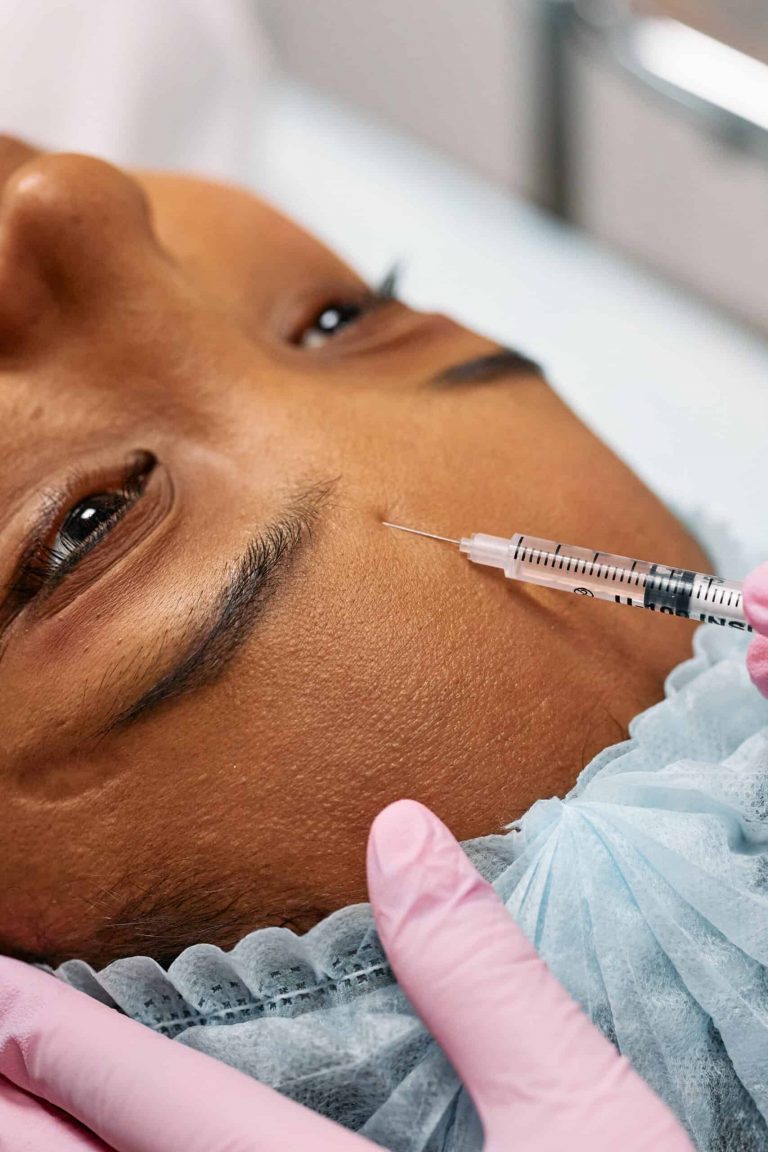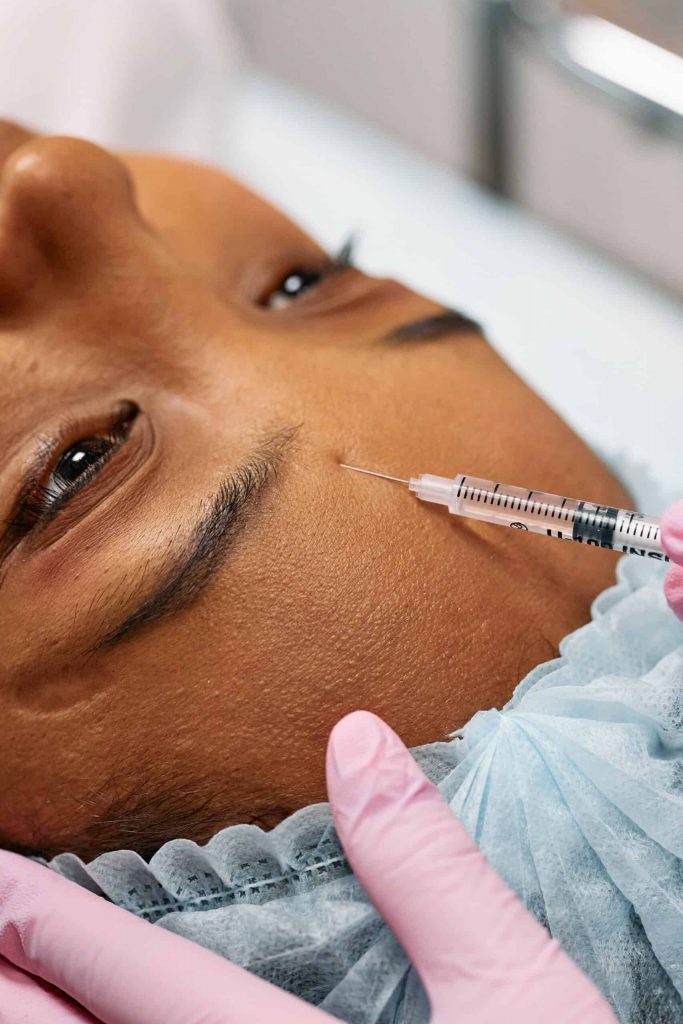 As breathtaking as the results of Botox sound, this treatment is incomplete without flaws. And it does bring in some severe side effects that users must have prior knowledge about. This cosmetic treatment might result in problems in swallowing, difficulty speaking correctly, or difficulty breathing due to weakened muscles.
Problems in swallowing might persist for several months. These effects are severe and also have a threat of loss of life. Also, if such issues exist before you have taken the treatment, this injection will amplify these conditions. Apart from these, there are additional issues like the effect of the toxin on the area it is applied, loss of strength, all-over muscle weakness, double vision, blurred vision, loss of voice, hoarseness, and loss of bladder control. 
Price range
Frownies are cheaper when it comes to anti-aging techniques. The brand's best-selling option, Forehead & Between Eyes Wrinkle Patches, provides 144 patches for around 20-25 dollars. Even in your senior years, looking pretty is expensive, which is why not everyone can afford it! And this brand makes sure you get your happy moments! Thankfully, it caters to most people's budgets, who prefer its painless way rather than visiting cosmetic parlors. 
The cost of Botox depends on how bad or severe the intensity of your aging signs is. The injections of Botox can cost anywhere from $300 to $1,200. The average cost of this cosmetic treatment is $466. However, this might vary from palace to place. So, if you live on a budget, Frownies strikes this deal better. 
Evaluation of Pros and Cons | Frownies VS Botox
Frownies Pros
Perfect for all skin types, including sensitive
Infuses a plumping effect on the skin
It Tightens and adds firmness
Pumps up collagen and elastin
Hypoallergenic and does not clog pores
Has over 26k reviews on Amazon
Does not disturb skin while sleeping
Treats fine lines, crows feet, and forehead lines
Smoothens the surface and keeps it relaxed
Offers a fresh supply of antioxidants that keep the skin away from oxidative stress
Replenishes lost radiance and boosts youthfulness
Speeds up skin repair from sun damage
Foes do not contain latex or silicone 
Prevents repeated facial movements that cause creasing
Helas expression lines and elimiantes tension
Very lightweight and allows the skin to breathe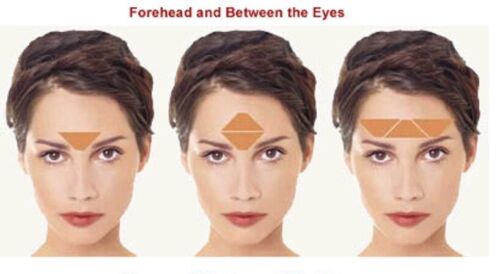 Cons
Users might feel a stinging pain while removing the patches, for they are very stiff.
The adhesive used in the patches has got a strong and bad smell. This might be a problem for users sensitive to such situations in their skincare.
The patches might not work for everyone.
Botox Pros
Treats furrow lines, crows feet, and forehead lines
Fast procedure as compared to Frownies
According to studies, botox may reduce the chances of depression
Prevents grinding of teeth
You can create a customizable option for yourself
Features a non-evasive application
Reduces the appearance of wrinkles
Helps keep underarm sweating, urinary incontinence, and an overactive bladder under control
Delivers noticeable improvements as early as 2-10 days after your procedure.
This prevents you from investing in anti-aging skincare throughout the year
Results are long-lasting and last 3 to 6 months
Calms and relaxes facial muscles temporarily
Cons
Has a lot of severe and life-threatening side effects
Customer Feedback | Frownies VS Botox
While investigating the dos and donts of skin care, you might come across big OG names that tempt you to buy them. But not everything that shines is gold! And it may affect your skin more than doing it any good. So, to treat your skin safely, you need to be aware of everything you're inviting when you buy something. This definitive guide of two leading brands might give you a headache, but we have broken down the statements of real-time users who talked about their stories. Are they saying everything you want to hear? Let us see!
Alina commented on Frownies, "I never thought I would become someone who uses anti-aging patches rather than serums or whatnot, but I have grown fond of these recently. I began using them last year, and there has not been a single time where I have felt disappointed with the results. My face looks fresh and rejuvenated now, and my fines are almost faded compared to earlier. My sister is the best because she is the one who suggested these!"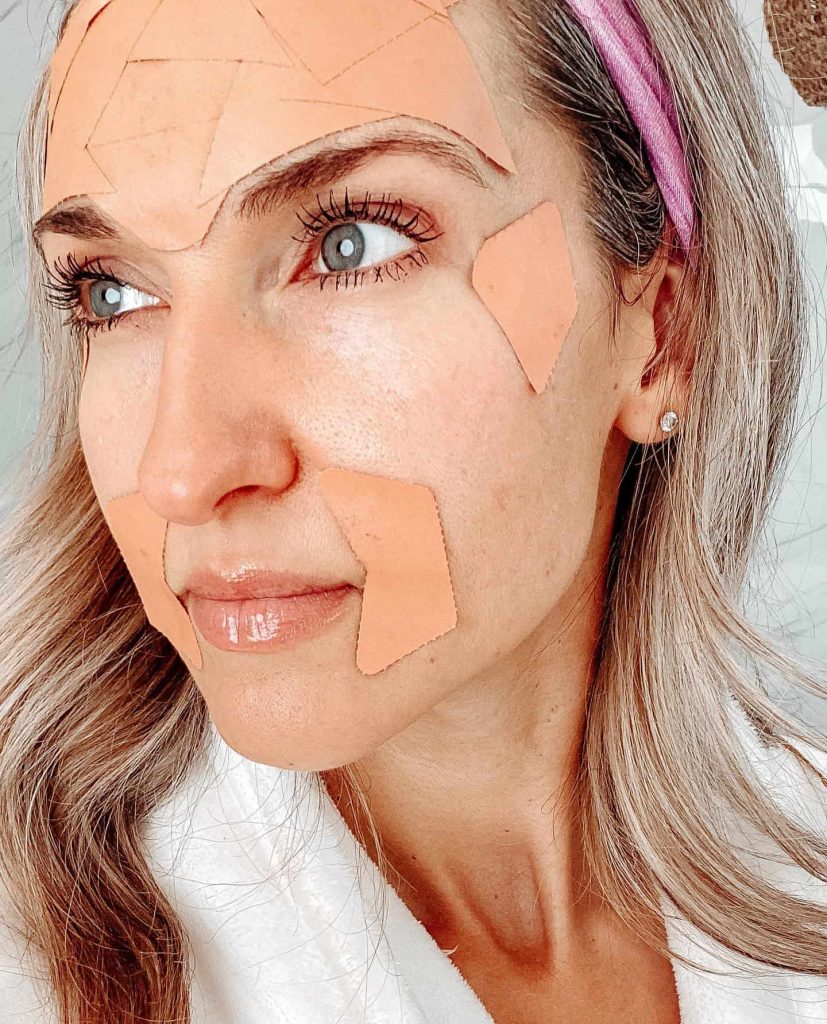 Meredith said on Botox, "I want to undo whatever I did to my skin while undergoing this cosmetic treatment. I thought I would see good improvements in my wrinkles within one week because I have a lot. Instead, I felt nauseous, and my tummy hurt for three days straight. I did know what to do. I am never getting these ever again!"
Cynthia P. pinned on Frownies, "Tried for at least fifteen minutes to take these patches off, but it felt so tightly embedded on my skin, I was afraid it would hurt. Later, when I managed to get it off, my face had a lot of redness. This does not have my vote."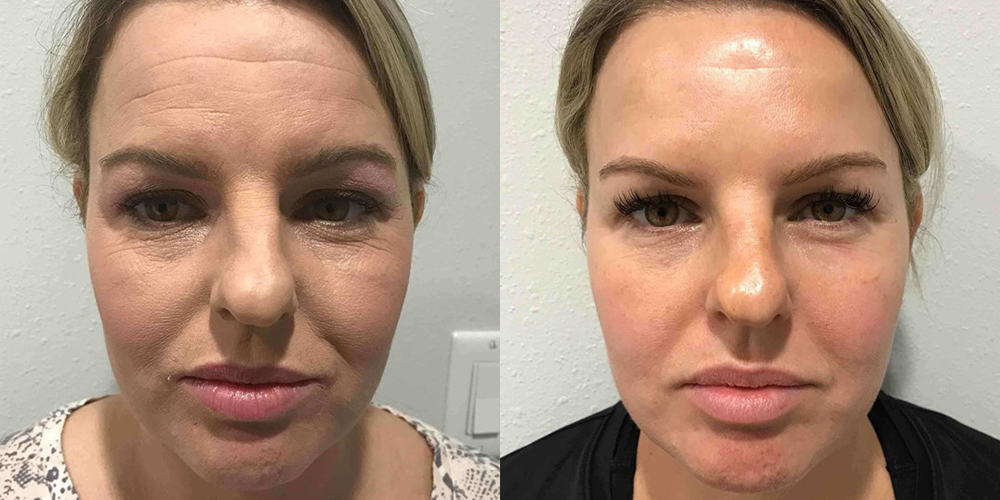 Rhianna mentioned Botox, "If this wasn't in my life, I swear I would have stopped looking at myself in the mirror. This helped me eliminate many expression lines and folds on the skin, and I am super happy with how my face looks now."
FAQs | Frownies VS Botox
How long do Frownies results last?
The Frownies Facial Patches will stay nicely if you keep them dry. It might take up to 4 weeks to get noticeable improvements in your skin, but the brand claims that it will be worth the wait. 
What celebrities use Frownies?
Many Hollywood celebs use facial patches on their skin to help eliminate aging signs. Frownies have created quite an impression on them, as people like Rashida Jones, Rene Russo, and Raquel Welch have. On top of that, Raquel Welch even praises the benefits of Frownies facial patches in her autobiography proudly. These patches are all safe and natural and do not threaten your skin.
What happens when you stop using Frownies?
If you stop using Frownies, your skin will return to its original state before incorporating these facial patches. In simple words, if you have a lot of wrinkles and fine lines, for which you opted Frownies, the patches will help you smoothen and diminish those flaws. But once they have vanished and you stop wearing them, the wrinkles will return, and all benefits your skin acquired will disappear. So, it's best to use the patches to enhance your results. 
Is Botox Painful?
Botox need not necessarily be painful. That is because skilled professionals responsible for conducting this treatment for you take the help of a topical anesthetic, which makes this procedure painless. However, users should be aware that even without a numbing agent, the pain they experience will be even less or just a pinch. These medical professionals are highly trained in these things and are seamlessly quick in their process. You might not even know when the needle went in and came out!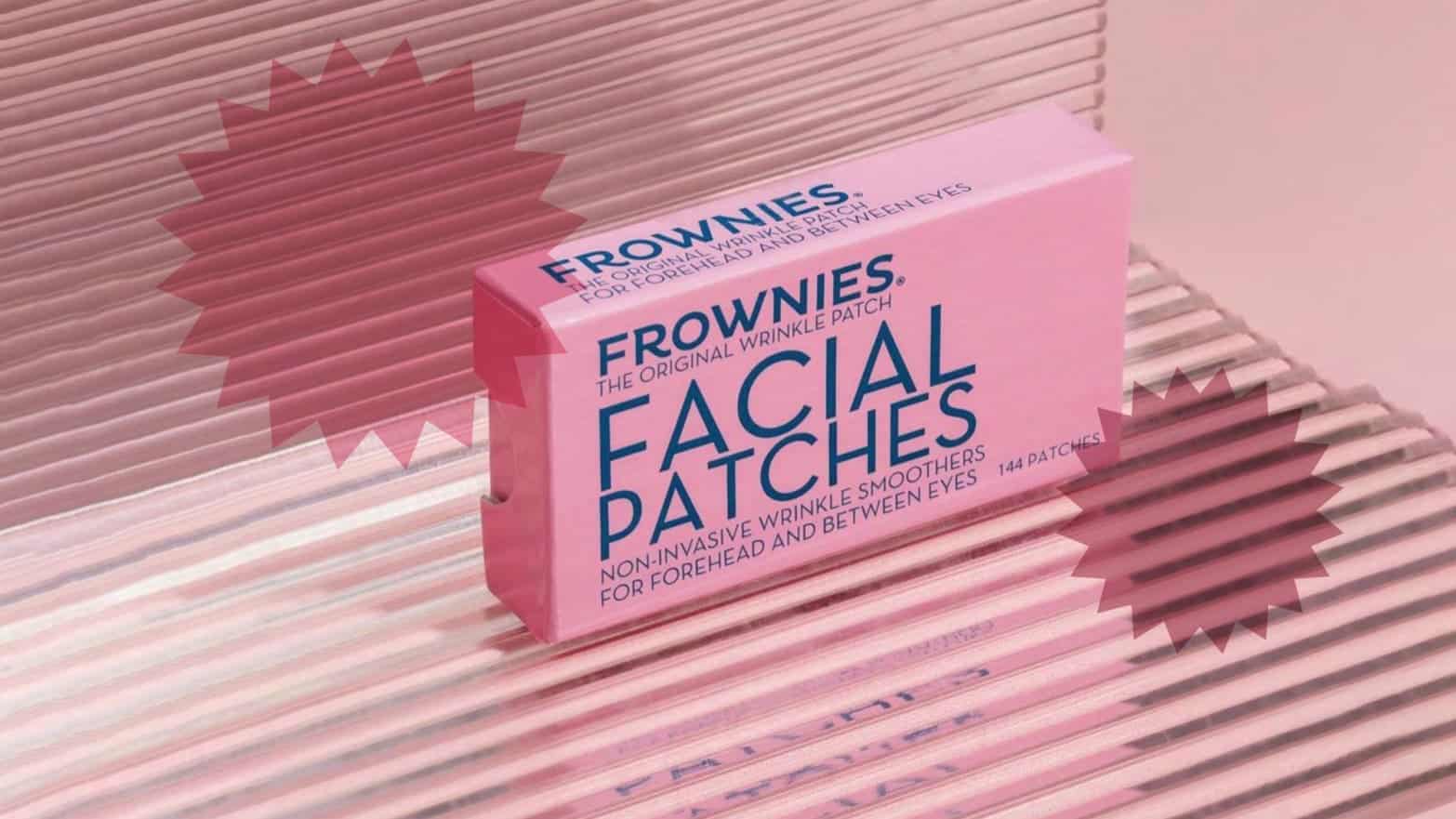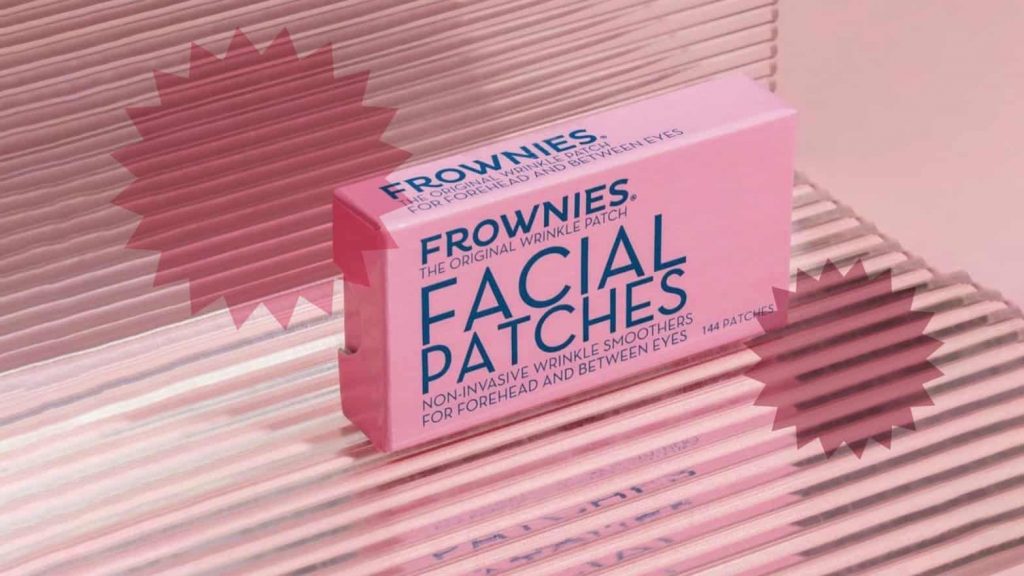 Do Kardashians use Frownies?
Yes, Kardashians are very fond of Frownies facial patches. And their Instagram stories are proof of that for the siblings who keep posting their routine online. What's even more impressive is that Kris Jenner is also a big fan of these anti-wrinkle patches. She revealed that after she learned about it from Raquel Welch and tried them out, it gave her excellent results, and she has been obsessed with them ever since then. 
At what age should you start wearing Frownies?
There is no age limitation to start taking care of your skin. For this reason, the brand has made it clear that Frownies can be used at any age. However, if you want excellent and healthy-looking skin even in your thirties and the time after that, it is better to start your routine young and early.
What happens if you stop Botox?
If you discontinue your Botox treatment suddenly, you will see your aging signs return to your face. These may be forehead lines, creases, dynamic wrinkles, or fine lines. However, this will only happen when you have used Botox for less time. If you have had this treatment for many years, your skin will still look youthfully radiant.
Closure
It's natural to feel still confused when you are placed in a position where you have two choose the better option from two of the best options. Thankfully, we have done our research, and you can finally get an answer to go with what opinion from the competition of Frownies VS Botox.
If you want a wallet-friendly option, Frownies facial patches will do your job! Because it will easily last you one to four months at a perfect deal. On the other hand, Botox results will last four to six months, making you squander your whole bank account when you do it!
Also, if you start shivering at the name of injections and needles, Botox might cause you a mini heart attack, whereas Frownies won't! But, in Botox, you can create a customizable option for yourself, and this liberty is not available in Frownies. Both brands bring their side effects, so it all comes down to you, your needs, and other factors before purchasing. 
Rebecca is a skilled writer with a passion for makeup and skincare. With years of experience in the beauty industry, she has a deep understanding of the latest trends and products and a talent for creating engaging content that resonates with her readers. Whether she's writing about the latest skincare products or sharing her favorite makeup tips, Rebecca's writing is always informative, entertaining, and inspiring.