If you thought beauty was limited to serums, moisturizers, and lotions, it's time to get a new perspective. Supplements have been around for a long time, and most claim to aid your journey of good hair and nails. But did you know that there are anti-aging pills, too, that will keep those wrinkles in check?
While traditional remedies only show their magic to a certain extent, skincare lovers of the cosmetic industry have started whispering that supplements might be the next big bang for fulfilling your beauty needs! Bellabiotics claims to have incorporated the goodness of clinical-grade probiotics and essential vitamins into fashionable capsules that you can add to your regime to beat your aging appearance.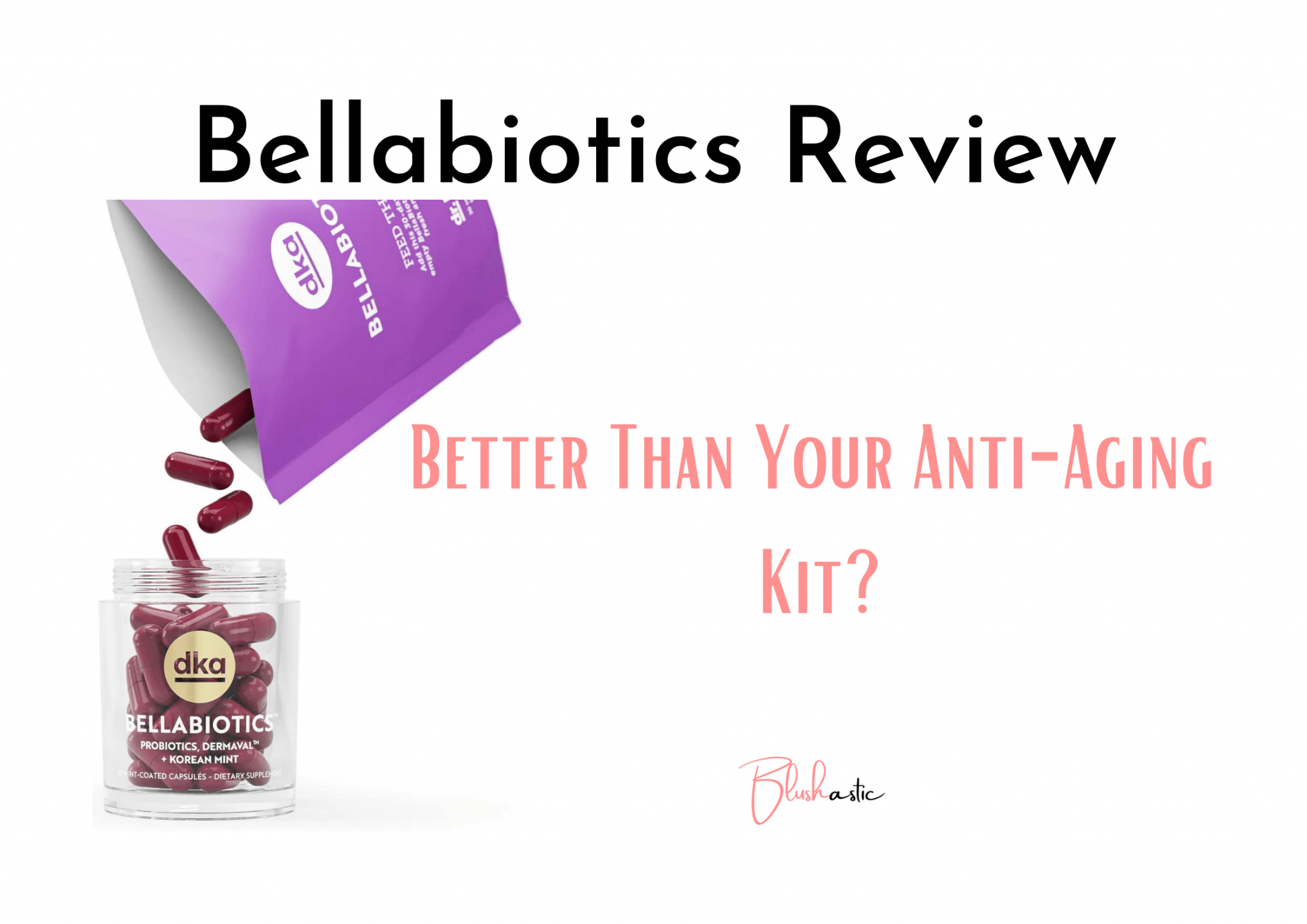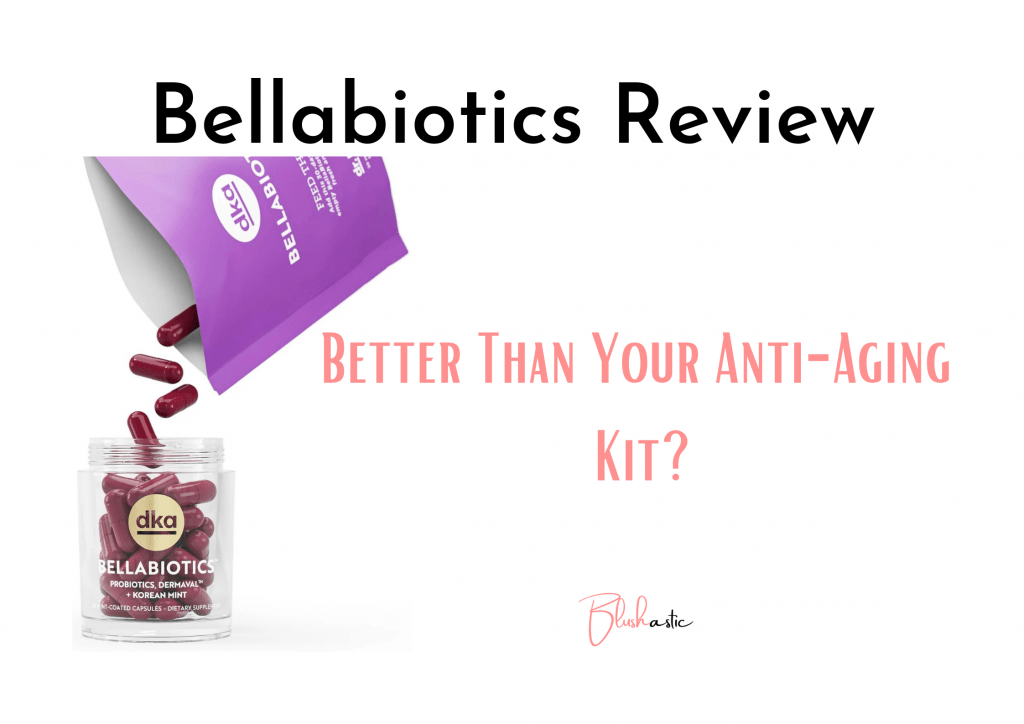 To present a youthful front, you should do a few hundred things before bedtime and before stepping out for the day. How wonderful would it be if something saved you from all that time and energy? However, people have different skin concerns regarding aging and its aftermath. How much will these capsules help to solve? Should you invest your precious money into it? Let us unravel the truth for you with genuine Bellabiotics Reviews!
Bellabiotics Reviews | Better Than Your Anti-Aging Kit?
Skincare, may only sometimes have to start with your face! That's right, and sometimes it can mean keeping your gut vibrant and healthy to look pretty! And it just so happens that Bellabiotics claims that its nutritional supplements are all that you need to make your skin look years younger! How did it do that? Well, these pills contain probiotics that claim to regulate many body functions by supplying essential vitamins and antioxidants, including Agatri Korean Mint and Dermaval, which improves your immune system, produce good bacteria that promote digestion, and keep your skin's beauty under check! However, are these more effective than all those cult-favorite skincare from those OG brands you have been piling up on?
These supplements have been strictly sourced from vegetarian products, so you dont need to worry. Every ingredient you find here is all-natural and cares about your skin differently. The downside is that, when you have entered this process of supplements, it might get ugly as these include side effects like ruining your stomach's health causing diarrhea, making you feel nauseatic, or something else. The point is that when you start a new skincare, your skin will likely break out, but that only means adjusting to it. Similarly, this might happen in the initial weeks, but like they say, it gets worse before it gets better!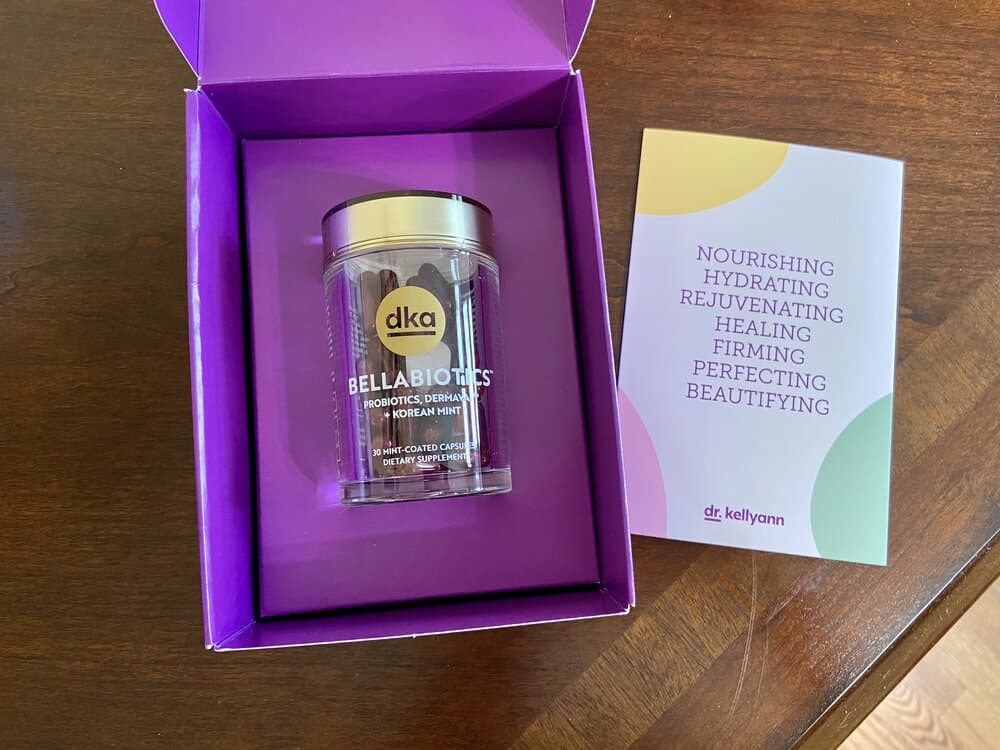 Perks
Amplifies elastin and collagen production
Diminishes the look of fine lines, and wrinkles
Repairs and rebuilds broken dermal tissues
Promotes a healthy gut
It helps in achieving glowing skin
Boosts the immune system
Enhances skin regenration
It cuts down unevenness and delivers smoother skin without texture
Shields skin against damage by UV rays of the sun
It brings back the lost suppleness
speed up the healing process of damaged skin
Reduces breakouts and alleviates their condition
Protects skin's natural barrier against pollution and other environmental aggressors
Enhances support of skin microbiomes
Keeps skin hydrated all day long
Rich in antioxidants and anti-inflammatory properties
By nature, these probiotics are all-vegetarian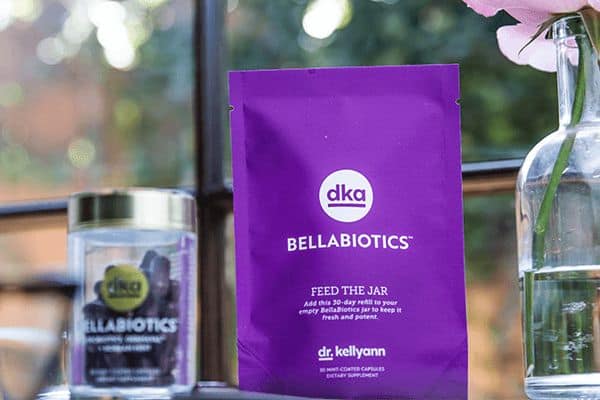 Drawbacks
Users might experience side effects like diarrhea, upset stomach, and nausea.
A bit expensive and may not cater to everyone's budget.
They do not offer free trials to users.
You must consult your doctor before you start taking this.
Customer Feedback | Bellabiotics Reviews
If you have been pursuing the proper skincare routine, and yet no magic potion worked out for you, it's time you changed your priorities to eating! And by that, we mean eating healthy and nutritious things that equally help make a difference. While this brand shows promise through its online reviews, knowing both sides is better.
But we would never want you to have the wrong idea about something and put your skin at risk. So, we decided to make things easier for you! We went around to ask users of Bellabiotics about their whole journey with probiotics and how they landed here. Below are some statements from trusted sources about how improving their gut health impacted their life. Let us see what people are saying.
Alina J. mentioned, "I was not ready to dive into the whole mess of using different products on my delicate skin, as I neither have the patience to go through with it nor do I want to keep spending my money on things that have a possibility of not working for me. That's when my sister-in-law suggested these, and I knew this was a good chance to take care of my skin without feeling lazy. Surprisingly. In about just three months, I started noticing very positive results on my face. Most of the wrinkles have vanished, and it is only a matter of time before it disappears. I can't express how thankful I am because of this."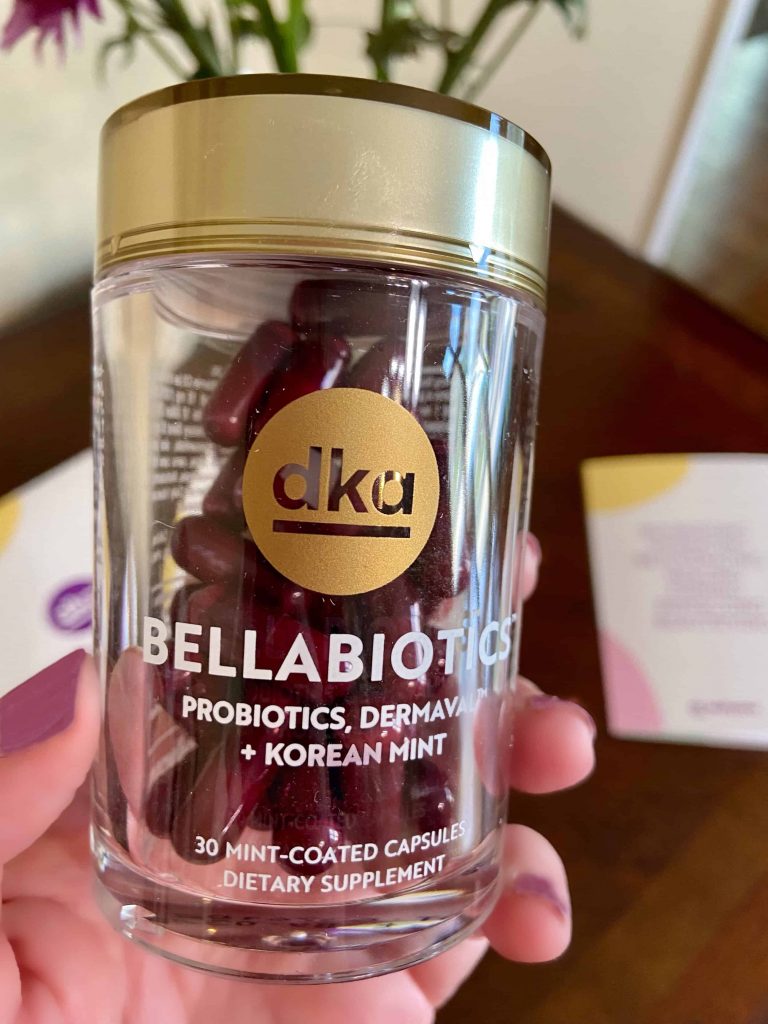 Genya said, "Very disappointed because it did not work on my skin like it said it would. I did not pay my money to not get any results in the end."
Margerie commented, "My skin's protective barrier used to be compromised, and no matter what I tried, nothing worked. I love how these have proved to be effective for me. As far as I can tell, these probiotics are doing their job, and my face looks healthy and well-maintained now."
Natasha pinned, "Never going to repurchase this in my life. It gave me a terrible reaction within five minutes of application. I should have done more research before I bought these."
Lyla expressed, "Not going to lie. These are some of the best supplements I have ever taken for preserving my skin's health. At first, I thought this would do no good because I hadn't seen any results for three months. But I am thrilled I continued using it because my face showed signs of improvement just after that."
FAQs | Bellabiotics
Is BellaBiotics safe to take?
The brand claims that all the ingredients it includes in its supplements are all-natural and are sources of essential vitamins and minerals to boost your skin health. This implies they are entirely safe for consumption. Although the pills are all-vegetarian, pregnant women or women who are nursing or breastfeeding should consult their doctors before incorporating them into their daily regimen.
What if I take a probiotic every day?
Most people need to learn that probiotic supplements can be taken daily. However, there are a few exceptions that one needs to be careful about. But overall, these supplements are recommended to be taken daily as a natural supplement, not a medicine.
What is BellaBiotics suitable for?
BellaBiotics pills bring you and your skin a healthy splurge of benefits, thereby acting as a one-stop-destination for most of your skin's aging problems. The supplements help reduce the appearance of your wrinkles and fine lines, repair and heal your skin from sun damage, and shield it from other soft UV rays. The formula also helps stimulate collagen and elastin, which remedies skin loss, and adds more firmness to give your face definition. The pills also improve your gut health, containing rich nutrients supporting skin microbiomes.
Can I stop probiotics anytime?
No scientific studies have indicated what happens or does not happen once individuals stop consuming probiotics. However, probiotics mean good bacteria, so when you ingest them into your system, you fill your gut with good bacteria that enhance metabolism and digestion. So, when you stop taking these supplements, this healthy balance can be challenged, and harmful bacteria may take over to harm the smooth running of your system.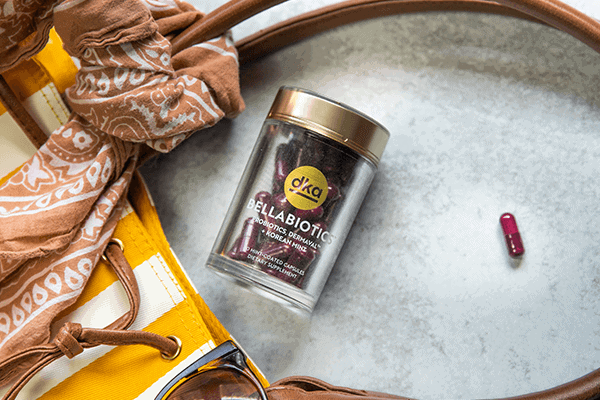 Does BellaBiotics contain collagen?
According to reliable reports, it has come to light that, BellaBiotics features two "powerhouse" probiotics, which go by the name Lactobacillus paracasei and Lactococcus lactis, popularly known as Korean mint and phytonutrient-rich fruits and vegetables, respectively. These ingredients' key role is to promote collagen synthesis in your dermal layers and add more elasticity. This enables probiotics to cut down sagginess or chances of loose skin and gives your skin a more sculpted look.
What are the side effects of gut health probiotics?
Intake of probiotics daily may invite allergic reactions in rare cases. Apart from this, users may also experience a mild upset stomach, episodes of diarrhea or flatulence (passing gas), and bloating. However, this will happen only in the initial days you have just started discussing these supplements. Other than that, it is safe. However, consuming probiotics may cause some people a risk of infection. So make sure you consult your doctor before starting them.
Do I need to take probiotics forever?
You should keep taking probiotic supplements for the effects to last. This is because as soon as you stop taking them, there's a chance that the harmful bacteria will return and cause disruptions.
Closure
All those DIY concoctions you keep preparing from your kitchen pantry may not satisfy your skin's whims. Especially when we age, our skin needs all our attention and about a hundred different things, 365 days a year. While over the years, beauty products have become like our siblings, and skincare supplements have joined the race too!
According to Bellabiotics Reviews, these supplements are a cutting-edge innovation and claim to rebuild your skin by claiming to remove all signs of compromised skin. This may be wrinkles, broken barriers, or dullness, and this product has made its way into people's hearts.
Considering the average reviews, most have sided with the product and its aim to deliver you younger-looking skin. Many users are vouching for it, which has helped them regain their confidence. What stood out for users is the naturally sourced anti-aging active ingredients in the formula, which help in quenching your aging skin's thirst.
Rebecca is a skilled writer with a passion for makeup and skincare. With years of experience in the beauty industry, she has a deep understanding of the latest trends and products and a talent for creating engaging content that resonates with her readers. Whether she's writing about the latest skincare products or sharing her favorite makeup tips, Rebecca's writing is always informative, entertaining, and inspiring.