Remember how our moms said water was the solution to all our problems? Well, it is true! But if carrying your water bottle wherever you go is not making much of a difference, how do you give this water to your skin? You will need a moisturizer with all the ohh-soo-lovley ingredients that instantly spice the hydration level by pumping in moisture. A good cream for your skin is like a friend in need is a friend indeed. 
No matter how careless you have been or how damaged your canvas is, it will repair all of it without budging! This might sound next to impossible or magic, but what if we told you it is? And you can get it! The Charlotte Tilbury Magic Cream is an all-time favorite of users. It continues to amaze beauty lovers for its composition features research-powered oils and ingredients that will help your skin of any age, anytime!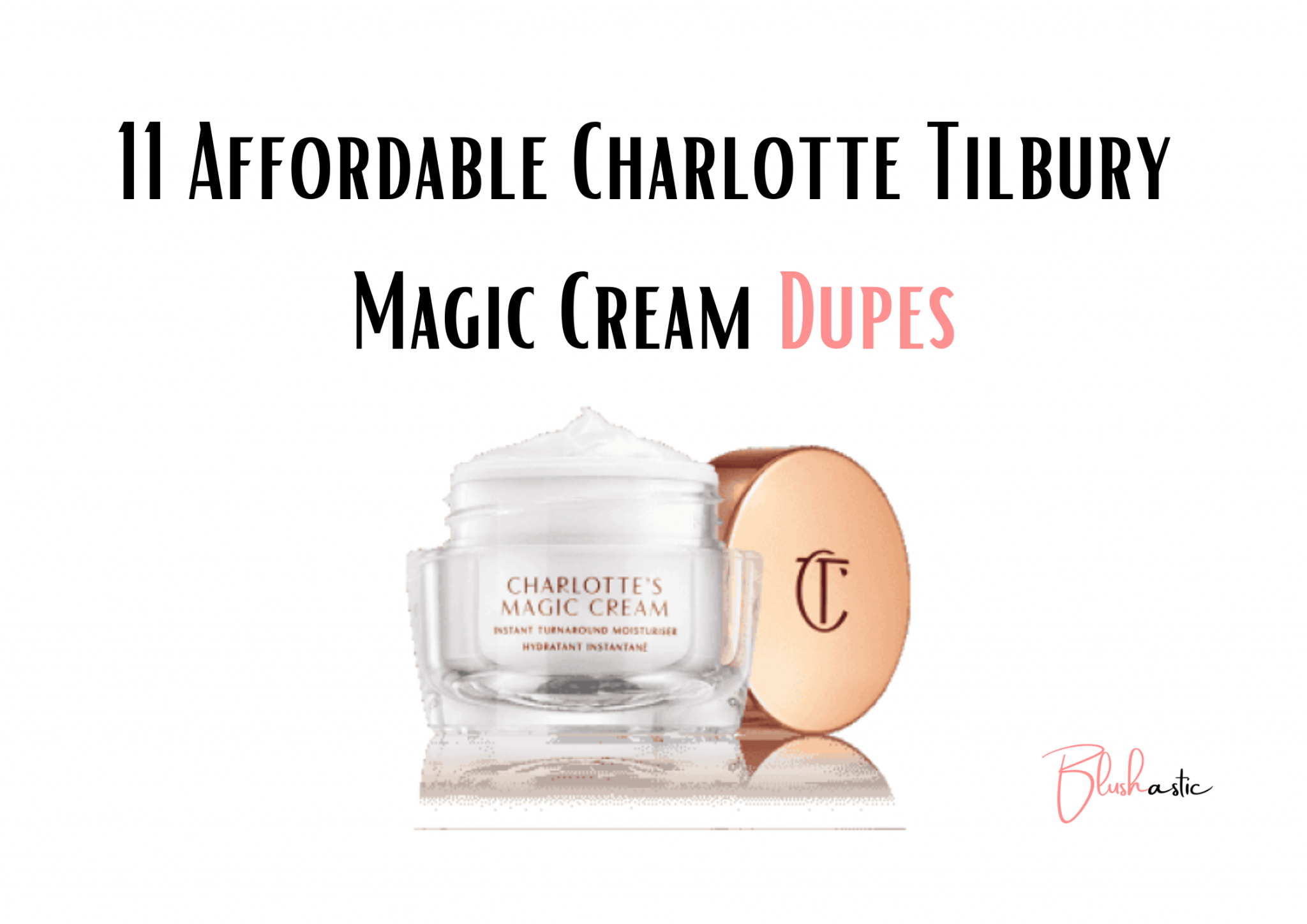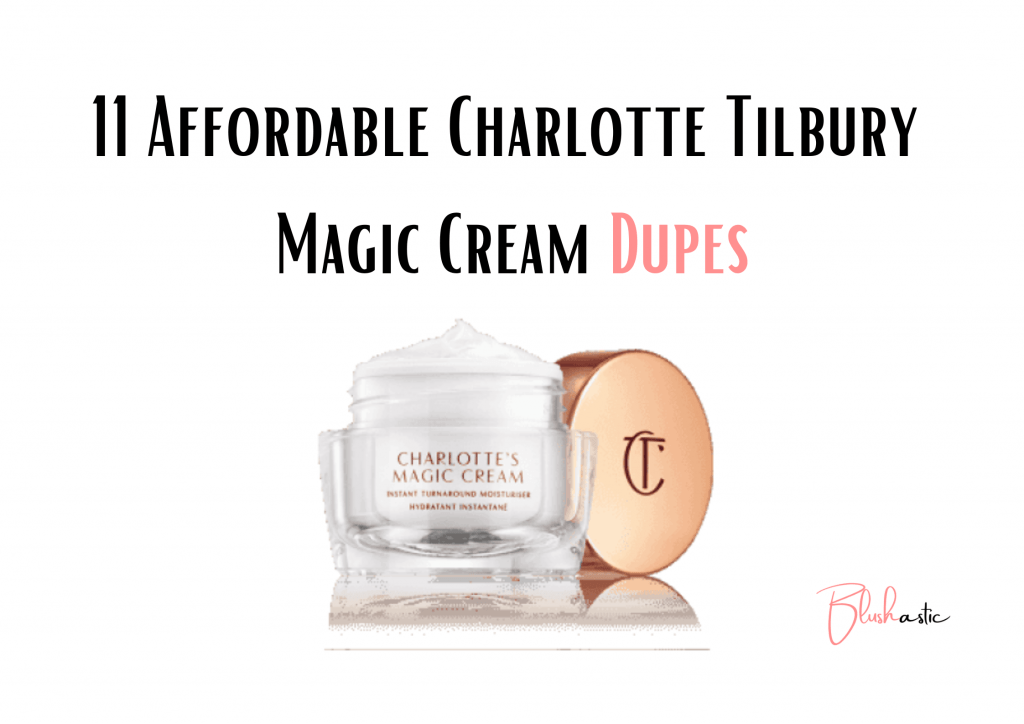 However, beauty always comes with a cost, and this one is pretty high above the bar. So, users have started a quest to find the purse-friendly Charlotte Tilbury Magic Cream dupe. We have compiled this list of 11 exotic dupes of the original that are as good as the same thing. Let us dive deep!
Charlotte Tilbury Magic Cream Dupe | Magical Moisturization For Your Skin
CHARLOTTE'S MAGIC CREAM is Queen Bee in the beauty industry right now, and everyone else has bowed down! But what makes it magic? The cream has been powered with 8 sensational ingredients like bio nymph peptide, vitamins C & E, rosehip oil, hyaluronic acid, frangipani flower extract, camellia oil, aloe vera, and shea butter, which each serves a unique purpose to make you pretty and young! But if you think it sounds liek any other excellent formula, you need clarification.
According to clinical results, moisturizer increases hydration by 213% in just one hour of application. Your wrinkles and fine lines will fall by 27%, your skin will start looking sharper and firmer by 200%, and elasticity will enhance by 152%. And the list of miracles just goes on! 
While something as good as this lies in makeup town, it would be a sin not to buy it! But the hefty price tag has been crushing down on people's hopes, making people go away! We know your skin means a great deal to you. So we brought you 11 effortless options that share the magic of this cream in themselves, that will solve so many worries that you can't remember how many skin problems you started with. Are you excited to see what we have in store? Let's get to it!
Like the original, the Revolution Pro Miracle Cream shares similar ingredients with Charlotte Tilbury Magic Cream, like Niacinamide, vitamin C, hyaluronic acid, and shea butter. Users cant keep calm since the time this product hit the internet, and with good reason. That is because the supercharging formulas claim to supply your skin with a lot of peptides to eliminate all the dullness and reveal a freshly radiant skin complexion.
Just after the first use, this purified blend of natural peptides smoothens the texture of your skin and levels up the hydration. The brand claims to plump up your skin's health in just 4 weeks. Beayt lovers are always discussing this formula, as it enables you to create a nourished and clean canvas for your makeup sessions. Vitamin C offers your skin a shield of antioxidant protection too. 82% agree skin feels younger, and this dupe's stats are even more breathtaking!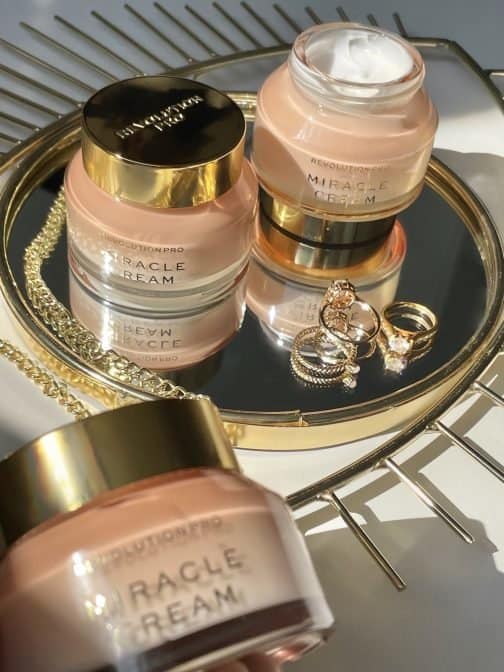 Pros
Review dull complexion in just 4 weeks
Eliminates tiredness from your face
Supercharged with ingredients that offer quick hydration
Feels very gentle and lightweight
Leaves a nourished canvas that is smooth
Maintains a healthy and flawless complexion
Vegan and cruelty-free formula
Enhances radiance with vitamin C
Designed with skin-loving ingredients that plump up the skin
Cons
Some users said it has a strong smell.
Agins signs will be much easier to solve now that this Anti-Aging Hydrating Moisturizer has fallen to your lap. It mimics the composition of Charlotte Tilbury to a great extent as it features powerhouse ingredients like shea butter which makes the skin baby-soft, and aloe vera, which pampers the skin with anti-inflammatory properties—vitamin E, and allantoin, which heals and repairs the damage done. Sodium hyaluronate elevates moisture and peptides to smoothen and introduce firmness to your sagging skin.
According to reviews, the Patented Anti-Aging Armour Rejuvenating Concentrate comprises a rich amount of squalane that works hard to reverse 10 signs of aging skin in just 2 weeks! It has a quick-absorption formula that blends on your skin seamlessly and offers hydration for up to 48 wholesome hours. There are no nasty parabens, drying alcohols, or artificial dyes that might disrupt your skin barrier. It is entirely vegan, so you and your skin can have a good time! 
Pros
Assists in minimizing pores
Smoothens skin to get an even texture
Adds a plumping effect and brightness
Reduces visible fine lines
Penetrates deep into the skin to show results
Ceramides, and collagen, give your skin a younger-looking appearance
Offers intense moisturization
Free of parabens and drying alcohol
Suitable for all skin types
Cons
If instant and lasting hydration is your goal, then worry not, for we have the right thing for you! According to beauty scoop, Paula's Choice Skin Recovery Replenishing Moisturizer is a must-have in your skincare arsenal to achieve that dewiness like Charlotte's Magic cream. This formula features a combination of proven moisturizing ingredients designed with Antioxidants and plant oils that elevate the youthfulness of your skin by minimizing the appearance of wrinkles.
The moisturizer has a luxurious creamy texture like the original and helps restore your skin's lost radiance by improving texture. If your skin is looking for a way to cut off the dryness after the long dry winters, this edit will achieve that by preserving the skin's moisture content. The emollients and anti-aging peptides present here protect the skin from free radical damage and give you fantastic softness as you have never experienced before. Apart from sensitive skin, it is even suited for people with a skin type prone to eczema.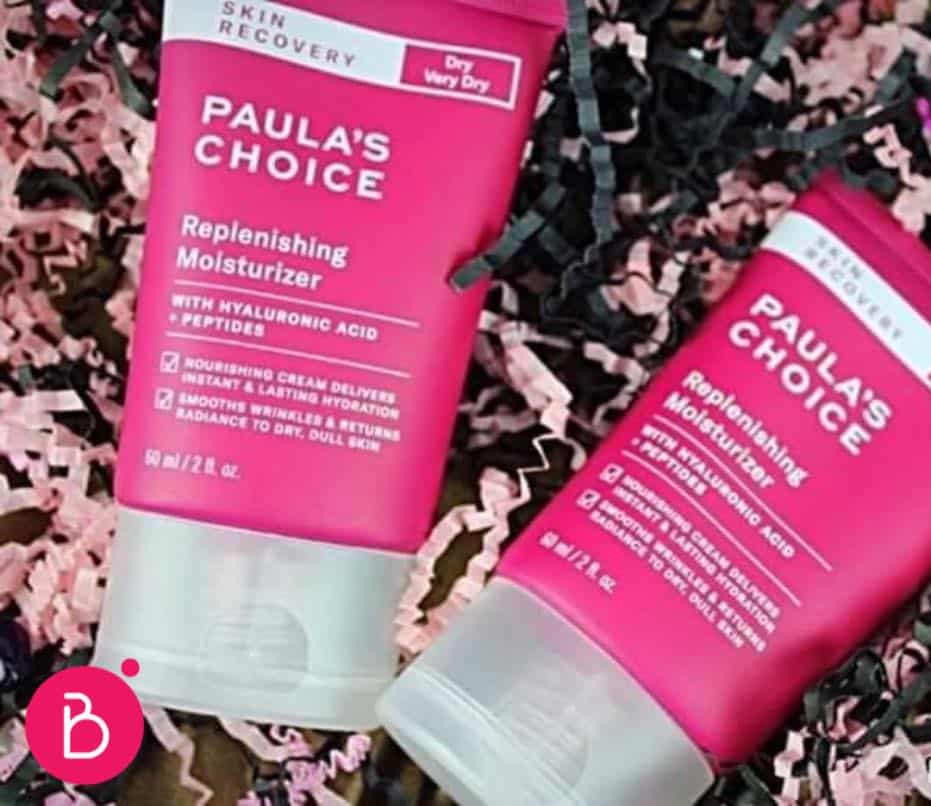 Pros
Suitable for sensitive skin
It contains many active ingredients like Hyaluronic Acid, Chamomile Extract, and Evening Primrose Oil.
Blends onto skin without any heaviness or residue
Revives skin's natural radiance
Free from fragrance and paraben
Alleviates dehydration by supplying rich amounts of moisture
Chamomile calms down irritation
Perfect for people whose skin is prone to rosacea or eczema
Cons
Although it is fragrance-free, there is a powerful scent of the plastic it is in.
Summer is here, and this season calls for hydration to be top of your list priority! Because when your body gets water, it flushes out toxins and waste, allowing your skin a healthy glow! You are in luck, for all beauty enthusiasts are busy praising the Priming Moisturizer Rich from Glossier. Formulated without any fragrance, this vegan formula is ultra-rich and gives your skin a smooth finish for flawless makeup. Thanks to handpicked ingredients like Buddleja Officinalis Flower Extract, which offers smoothness to your skin and keeps away any chances of photoaging through blue light protection. Your skin gets the love of dense murumuru butter that intensifies hydration without making your face feel heavy or greasy.
Ceramides and essential Fatty Acids immediately melt into the skin and satisfy its thirst. They aim to rebuild and strengthen the skin's protective moisture barrier and amplify your radiance with time. By far, this is, hands down, the go-to moisturizer for many pretty ladies out there!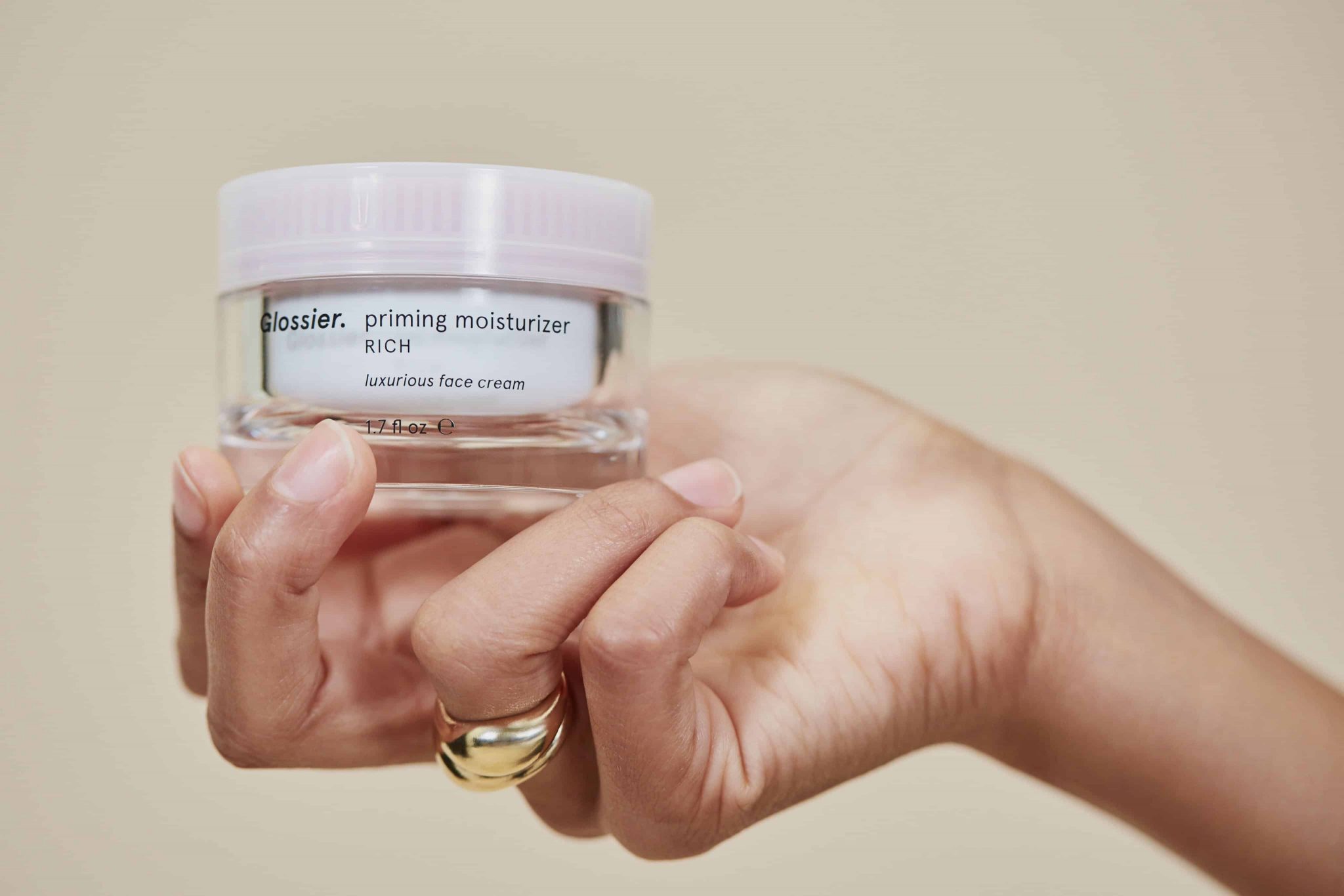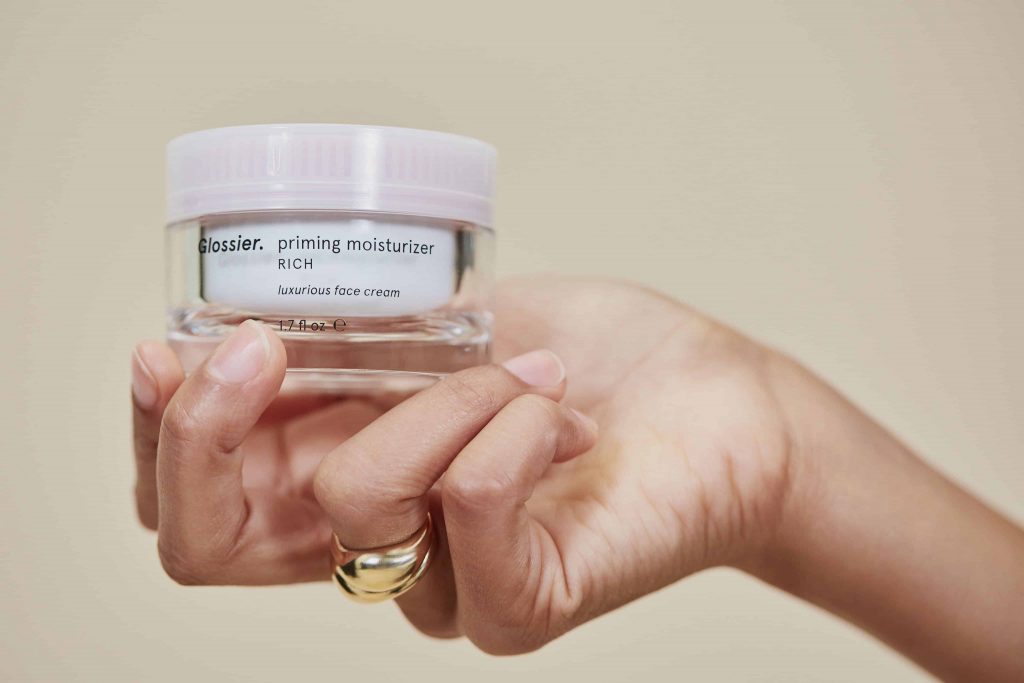 Pros
It gives a very luxurious feeling to the skin
Features a unique Anti-Redness Complex that offers smoothness
Eliminates texture from your canvas
It has a fine blend of shea butter and murumuru butter
Elevates hydration and softness
Seals in moisture effectively
Rebuilds and strengthens skin's barrier
Oxygenating Agent breathes back life, thereby eliminating dullness
It gives a clean and dewy look
Cons
It might not work for everyone.
When finding the best Charlotte Tilbury Magic Cream Dupe, the First Aid Beauty Ultra Repair Firming Collagen Cream has been building a reputation ever since where it claims to give your skin a splurge of anti-aging benefits. Packed with Collagen, Peptides, and Niacinamide, this moisturizer delivers vibrancy to your skin and adds more firmness to enhance definition.
This gives your face a well-sculpted and rested look. If you are dealing with signs of aging like visible wrinkles, deep-set fine lines, expression lines, or loose skin, this formula claims to remedy all that seamlessly. What we love about this cream is, according to clinical reports, 100% of users said their skin looks instantly nourished after applying the cream, whereas 90% of users reported that their skin looked plumper and felt more resilient after incorporating this magic tub into their regime. The formula is careful to stay away from any kind of nasties that might pose a threat to the delicateness of your skin.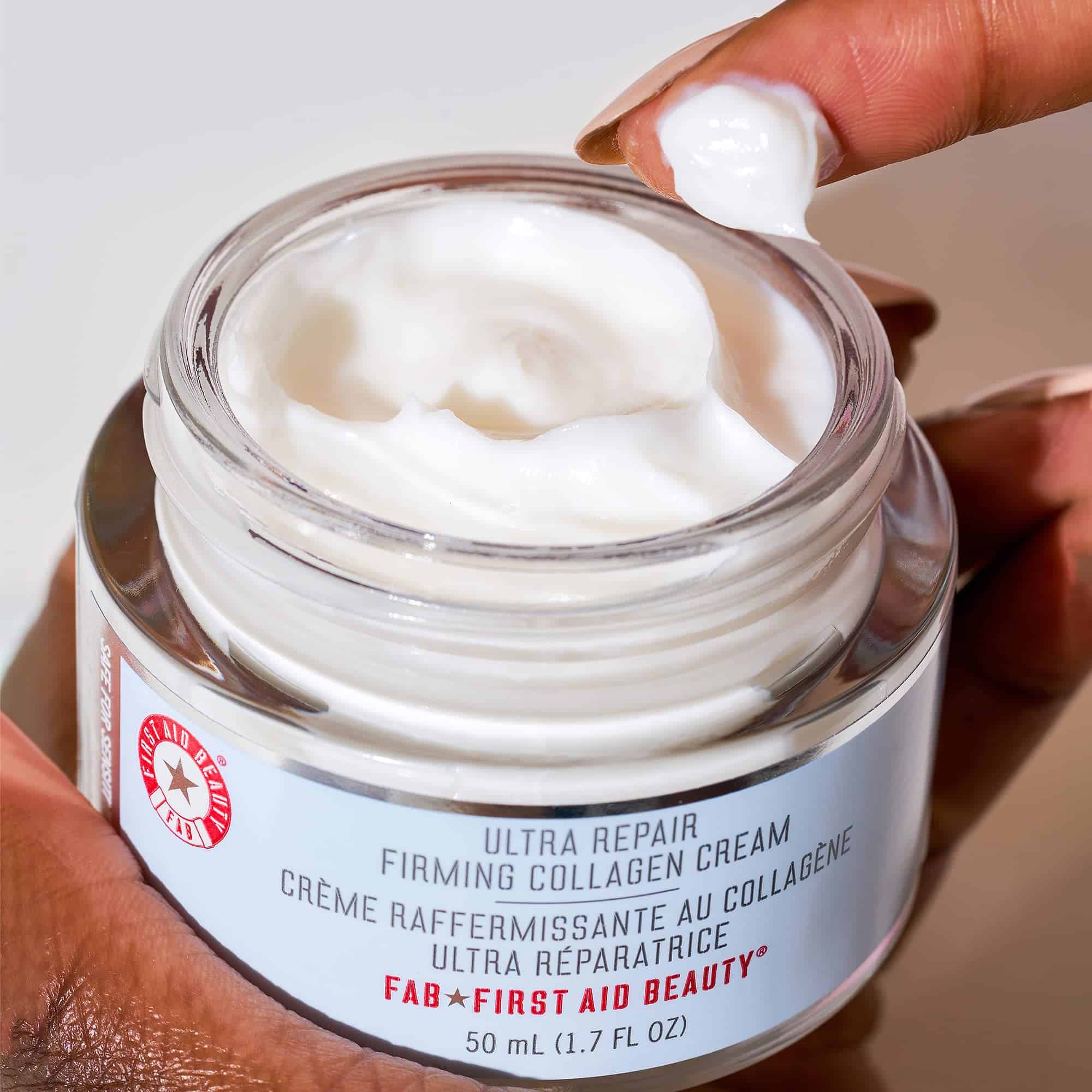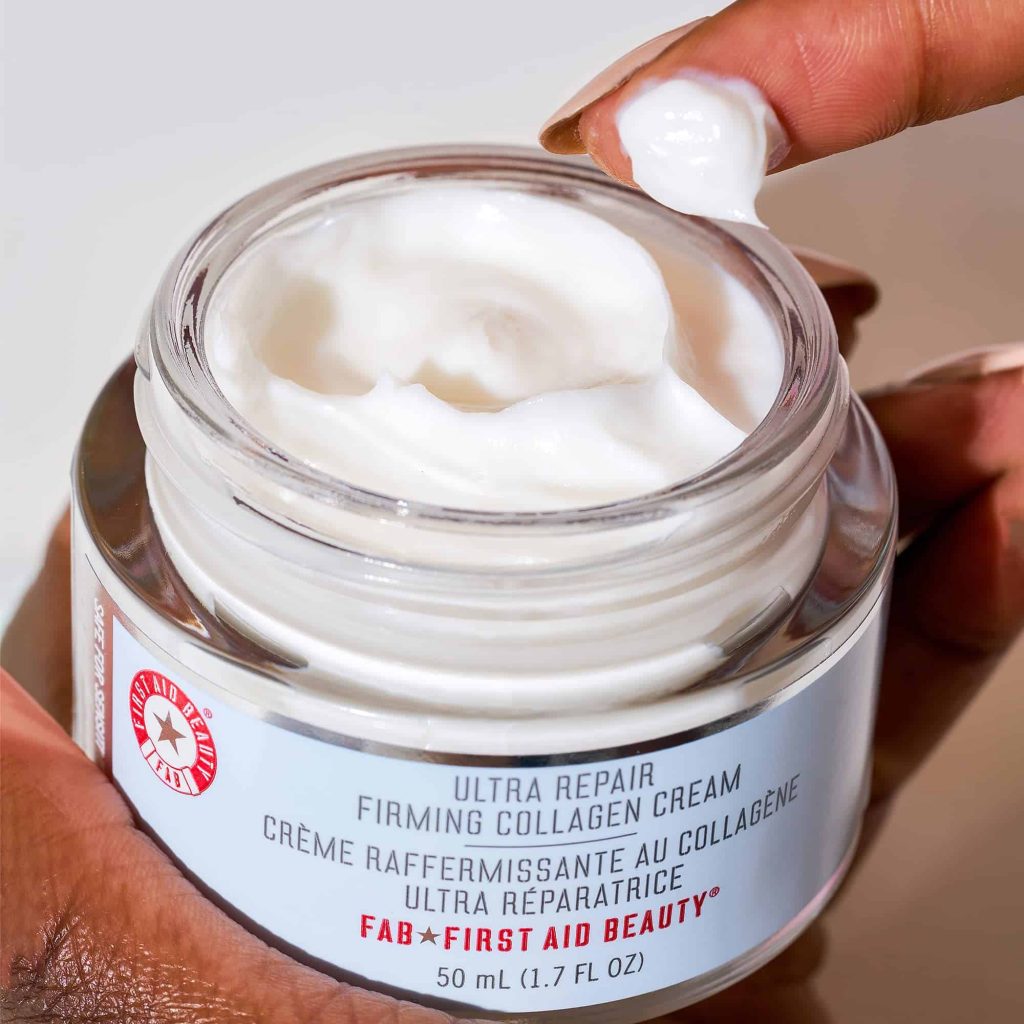 Pros
It does not have any fragrance
It contains collagen, which promotes firmness
It improves elasticity and gives your skin more definition
Smoothens visible fine lines and wrinkles
Niacinamide makes skin more bouncy and vibrant
It gives your skin a soft and supple texture
Free from all kinds of nasties like gluten, soy, nut, etc
Vegan composition
Perfectly safe for sensitive skin
Delivers ample hydration and plumpness
Cons
It might not be suitable for acne-prone skin and cause breakouts.
One of the most popular products of this OG brand is Kiehl's Ultra Facial Cream which promises you plush, soft, and smooth skin without any hint of oiliness or grease. But is that even possible? Yes, it is! This lightweight textured cream is very effortless, which marks you forget something is even there on your face. Thanks to crucial ingredients like Glacial Glycoprotein and Olive-derived Squalane embedded into its composition, the cream helps tighten your skin from all sides to give you a sharper look.
If your skin has any dry areas, it will moisturize 2.3x, so there is no place for dehydration. The formula is loaded with antioxidants that help diminish scars left behind by stubborn acne and also fight signs of hyperpigmentation on the surface of your skin. If you have already damaged your pretty face, it's time to undo all that and give your canvas a chance at happiness!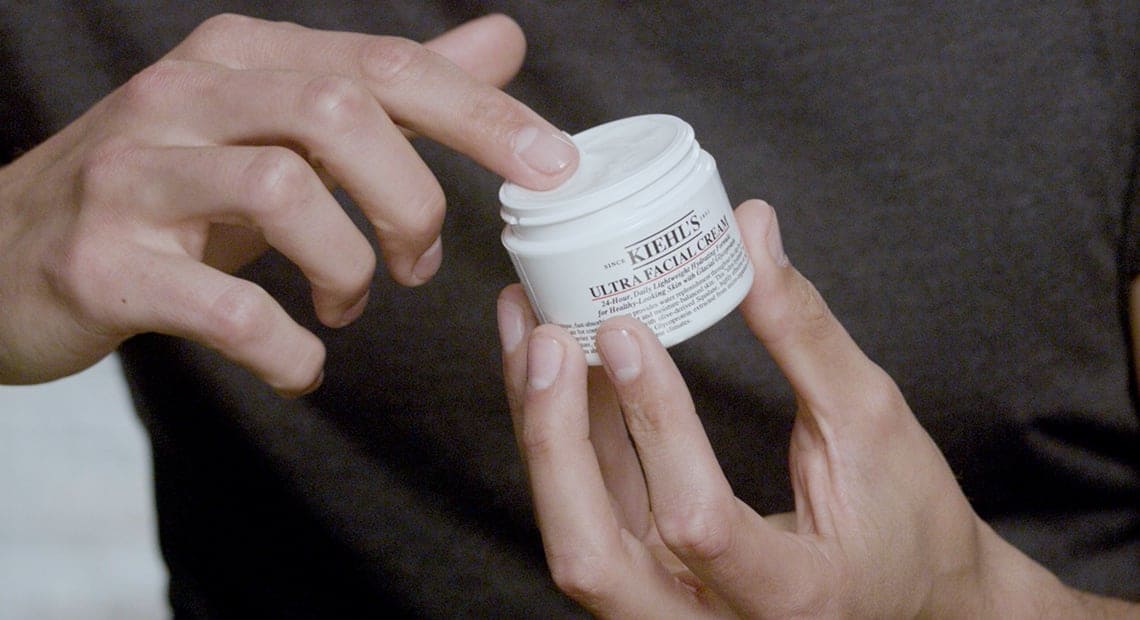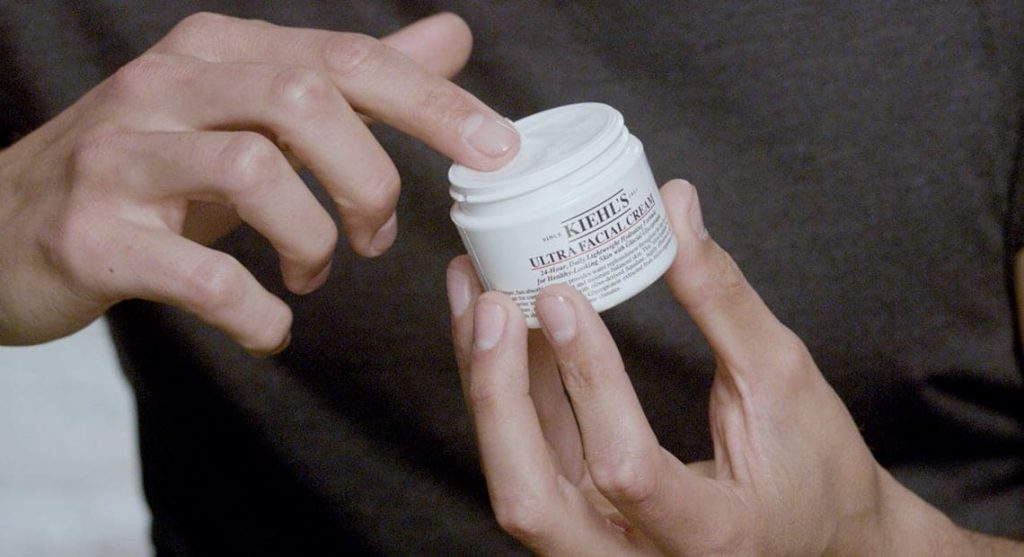 Pros
Weightless formula
Absorbs quickly onto the skin
It does not leave behind any residue or white cast
Half the price of Charlotte Tilbury
It comes in an unscented form
Instant and lasting hydration that goes upto 24 hours
Delivers softer and smoother skin
132%* increase in skin hydration
Remedies the driest areas
Dual-Action Squalane helps in restoring skin's moisture
Cons
It might take time to show results.
Looking for that one moisturizer that will give you a severe glow? Consider your wait to be officially over, for we have come up with the perfect solution for your skincare woes! News from the beauty editors has revealed that the Bobbi Brown Vitamin Enriched Face Base is a perfect dupe because this option also acts as a priming moisturizer and makes your makeup look leveled up in the crowd!
With similar ingredients from the original, like vitamin E, shea butter, hyaluronate, and squalane, the formula is a weightless creamy-gel-like texture that blends like butter on your skin. Unlike other moisturizers, it does not weigh down your skin and allows plenty of breathing space. The cream helps plump up your base, gives instant nourishment, and gives it healthy hydration that it will miss not having! This face cream is an ideal multivitamin alternative, formulated without harsh and drying ingredients.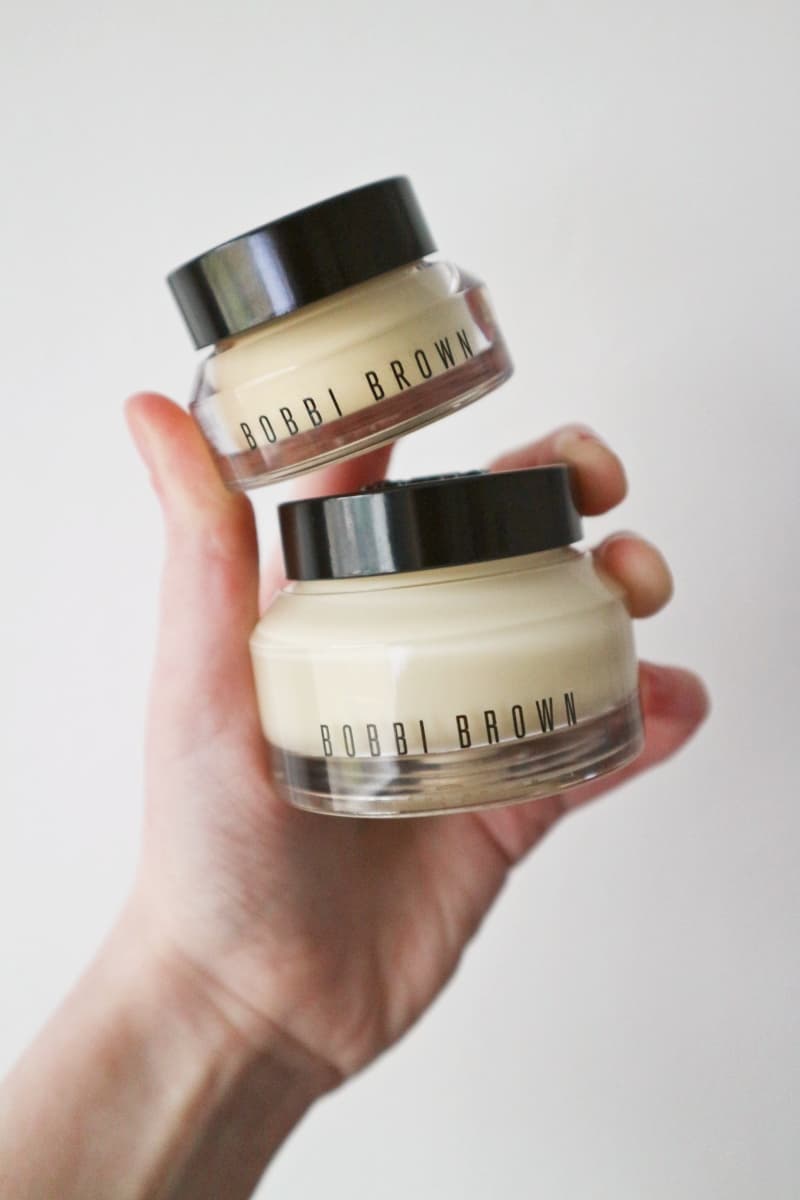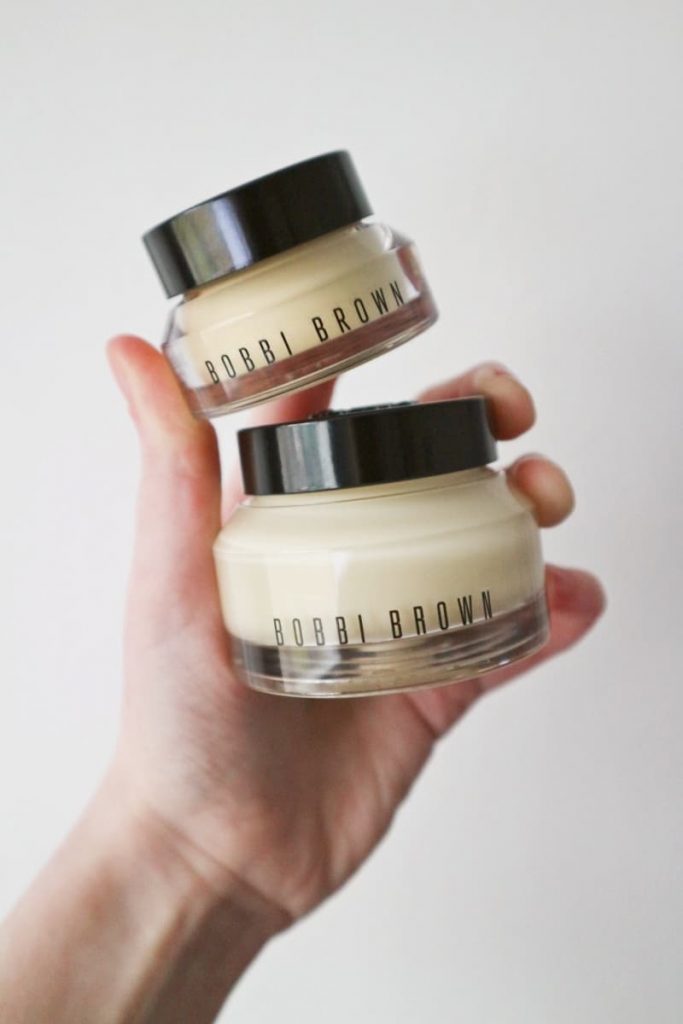 Pros
Feels very hydrating and soothing on the skin
Offers full coverage finish
Perfect for all kidneys of the skin
It has a satin0like texture that blends immediately
Shea butter provides instant norusihemtn
Carrot Extract & Vitamin A Complex Helps reduce the presence of fine lines & wrinkles.
Loaded with antioxidants that protect skin against environmental aggressors
Rejuevantes a youthful-looking complexion
Cons
Although it is cheaper than Magic Cream, it is still expensive.
That dewy look makes everyone irresistible in the fashion industry, which is why your moisturizer should be able to fulfill this requirement. While hunting for the best option, we came across this and can't stop talking about it ever since! The I'm From Honey Glow Cream comes from Jiri Mountian, Korea, and we all know how K-beauty is the secret of dewy glass skin! The formula contains a key ingredient, Honey Glow Queen™, which revives tired-looking skin by breathing life into it.
This gives your skin a deep-lit glow from within and starts looking healthy. As the name suggests, the ingredients are sourced from precious bees, which awaken your skin. With a combination of cinnamon, turmeric, honey, royal jelly, bee venom, and pollen, the mixture calms down the inflammation or dullness on your skin. And replaces it with moisturized, glowing and refreshed skin tone. This honey serum is s a great way to revitalize your dermal layers if they always look worn out.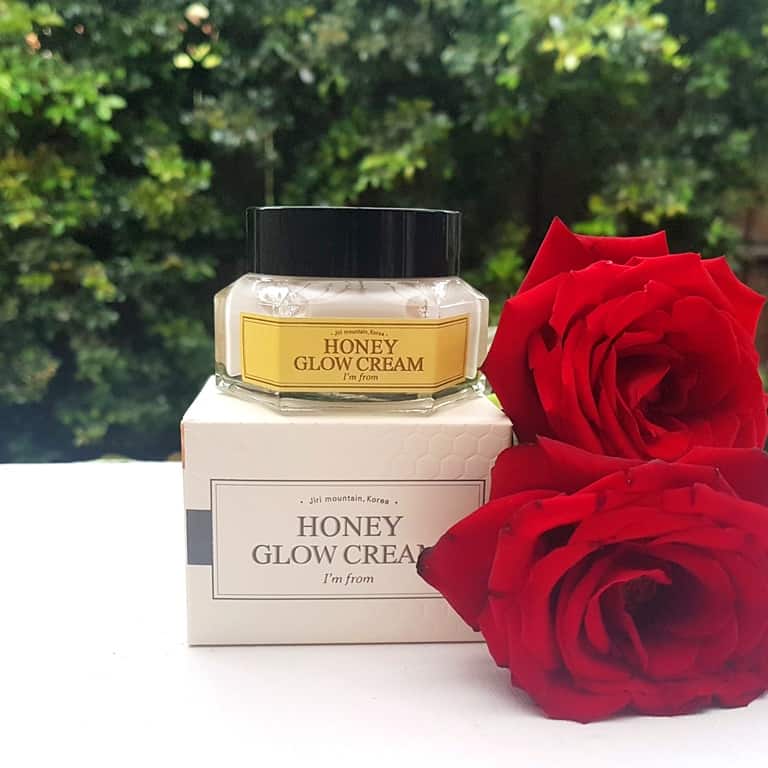 Pros
Features a unique blend of 7 active ingredients
Enhance the elasticity of the skin
Offers a boost of nourishment
It helps in diminishing aging signs like fine lines
Strengthens skin's protective barrier
Amplifies complexion
It has a rapidly absorbing formula
It does not feel sticky at all
Smoothens your skin texture
Acts as a seamless makeup base for a dewy makeup look
Cons
It might not be enough for people with dry skin types.
Innovative moisturizers will always be in town, and most of them will claim to be the do-it-alls of the industry. Their claims of suiting all kinds of skin will sound like a bonus. But how do you find what's best for you? Simple! Just like others, your primary concerns must include lost charm and radiance. The Pacifica Dreamy Youth Day and Night Face Cream assure you to revamp your beauty so that your acne puts your best face forward and shines as illuminating as Charlotte Tilbury Magic Cream.
The face cream has a cruelty-free composition and is entirely vegan. All ingredients used in this formula are clean and understand the importance of wellness and health. For example, the power-packed ingredients like potent floral peptides and antioxidants help bring out that youthful glow on your skin that no DIY mask ever will! If you want to fight against time and vanish all the wrinkles it left you with, this will act as a secret weapon you must wield to prevent your beauty from escaping!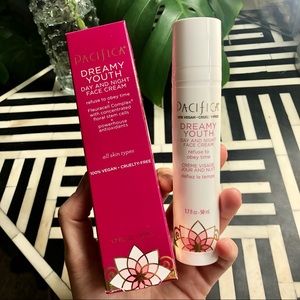 Pros
Super gentle and blendable
Enriched with peptides that bring back younger-looking skin
Antioxidants reduce any kind of inflammation
Suitable for all kinds of skin types
Gives deep moisturization
Enhances your natural glow
It helps in reducing wrinkles and fine lines
Cruelty-free in nature
Cons
It might only work for some.
Some people are born with a natural glow on their skin, but not everyone! And the latter often spend a lot of money on expensive treatments and skin care and even get tired of making concoctions from their kitchen pantry, but something else is needed. So how do you achieve a skin tone that oozes with luminosity without paying a hefty price like the Magic cream? Well, the answer is right in front of you! The Embryolisse Lait-Crème Concentré has the goodness of a trio.
It has the properties to act as a satisfying moisturizing lotion, can work as a primer, and remove impurities like a make-up remover. This multitasking nature of the product has put it on the radar of many makeup lovers who would love nothing more than to ace their look all day! Enriched with fatty acids, and vitamins, the formula reduces any signs of irritation and promotes cell renewal to make your skin look healthy and supple. Users were most pleased because the texture felt like satin, making their complexion brighter.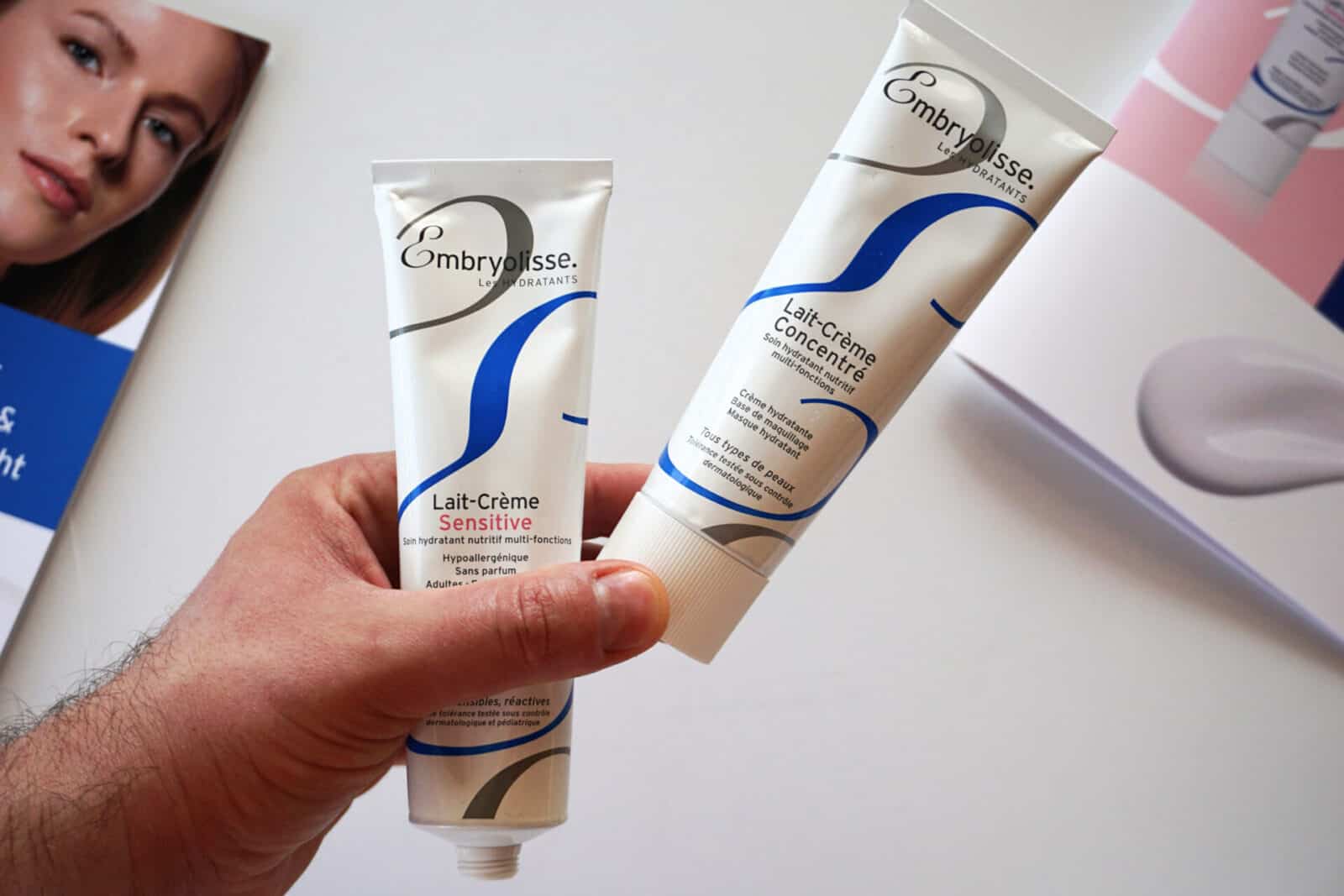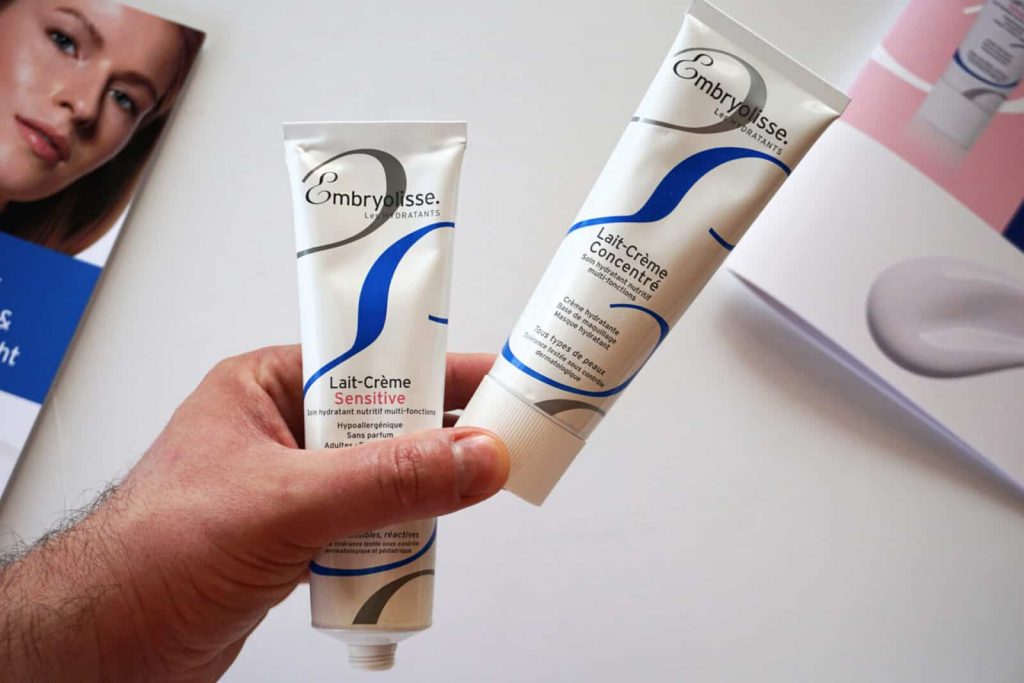 Pros
Promotes suppleness
It brings back lost firmness to the skin
Delivers soft and smooth toned skin
Offers to be used as a primer and sets up a flawless base for makeup
Soyr proteins help in intense moisturization
Soothes any kind of irritation
Shea butter nourishes the skin from within
It contains vital ingredients liek protective beeswax
It has over 15k reviews on Amazon
Cons
The cream has a sweet floral scent and might be better for users sensitive to such smells.
Your skin deserves the best, and the Vitamin E Moisture Cream from the cult-favorite brand proves it! This cream is a bestseller of The Body Shop and is known to bewitch its users for its aromatic formulas that pamper your skin with utmost love. Thanks to the double duo of vitamin E, and raspberry seed oil, the formula energizes your skin so that it feels freshly out of a shower! Tocopherol or vitamin E forms a protective layer on your skin and seals in moisture from escaping. This makes your skin soft like a pillow and infuses a bouncy texture.
The courtesy of Crushed raspberry seeds helps give rise to a natural skin-conditioning oil, which turns your skin smothered and eliminates texture. If your skin is losing hydration and getting the proper care, this moisturizer can be your skin's all-time comfort. It is suited for dry and sensitive skin types and gives you a splurge of moisture to feel healthy.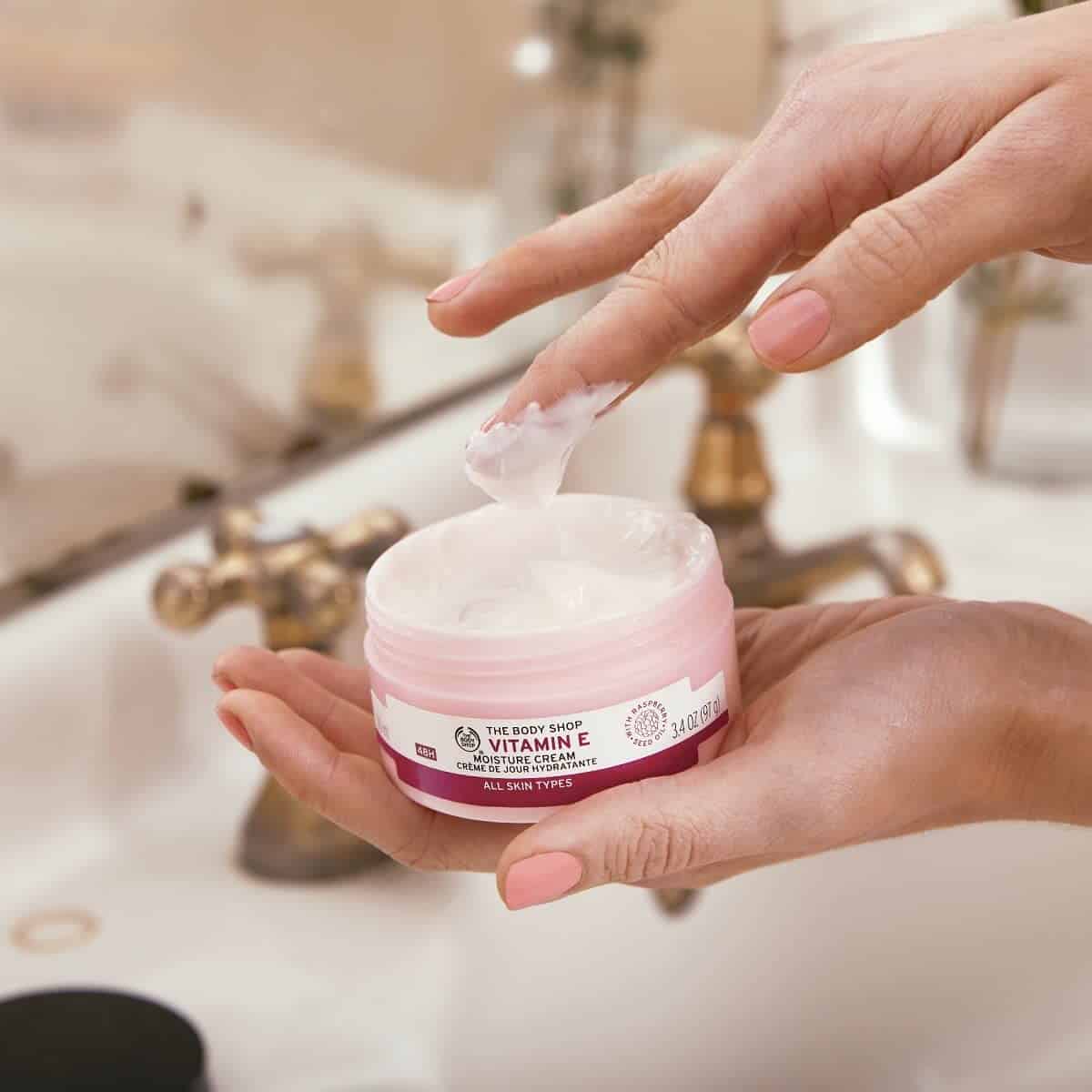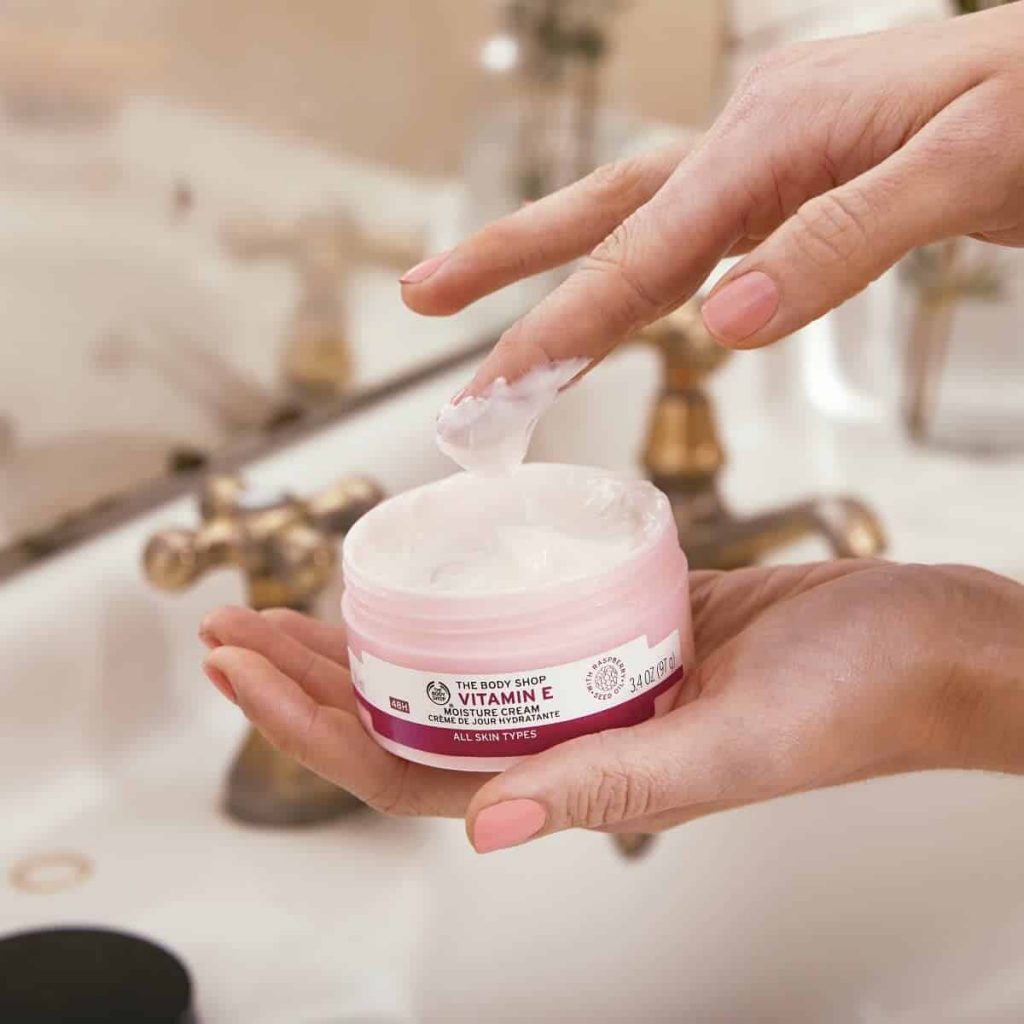 Pros
Free of oil, super lightweight
Protects skin barrier from environmental damage
It offers deep nourishment and moisturization
Produces a naturally skin-conditioning oil
Makes skin smoother
It contains vitamin E and raspberry seed oil
Keeps your skin hydrated for 48 hours
Perfect for dehydrated skin
Possesses a vegan composition
Shields skin from sun damage
Cons
The product has a strong smell.
FAQs | Charlotte Tilbury Magic Cream Dupe
What makes Charlotte Tilbury Magic Cream so good?
The Charlotte Tilbury Magic Cream is an award-winning favorite moisturizer, with every beauty enthusiast drooling over it for its ability to install hydration and cover your skin in moisture. Thanks to ingredients like hyaluronic acid, vitamins C and E, and a plumping peptide complex, the combination helps lock moisture, which turns your skin fuzzy and softer upon touch. These ingredients act as saviors of the skin, actively reviving its health. Rosehip oil penetrates the dermal layers and depuffs the skin for an extra plumping effect.
Is Magic Cream a moisturizer or primer?
The cult-favorite product from Charlotte Tilbury is the best of both worlds that beauty can offer! That's right. It acts as a moisturizer and deeply hydrates the skin cells to prevent dryness. On the other hand, it also acts as a primer and offers you a hence to create a good base for your flawless makeup.
Does Magic Cream clog pores?
The Magic cream contains no comedogenic ingredient, so it won't clog your pores or cause irritation. The brand takes pride in this formulation working wonders with all skin types. Be it dry skin, oily skin, acne-prone, combination, or sensitive, and it has made users happy from around the globe. Being a winner of over 11 awards, the brand has ensured no compromising ingredients are present in its best-selling edit.
How long does it take for Magic Cream to work?
Being enriched with 8 key magic ingredients, this cream delivers noticeable improvements in just 28 seconds! Owing to its name, it creates magic on your skin with its power-packed nourishment and shines. When a test was conducted, most users said they saw good skin changes after using the product diligently for 4 weeks. Others reported seeing nice improvements in 8 weeks of continuous usage.
Closure
Does your skin feel dry all the damn time? Do you warp up your face in a full-fledged skincare routine, yet your skin can't get through midday without looking like it went through a drought? Believe us; you are not alone! And this is a clear sign that your skin-hydrating moisturizer isn't hydrating enough! Everyone deserves to have the roughest parts of their skin smoothened, wrinkles wiped off, and dull skin recharged into radiance.
And all these fairytale dreams will only be possible when you switch up your boring everyday cream to something that works! Besides, if there's anything women love to shop for other than clothes, it is skincare. Period! And by skincare, we mean a holy grail moisturizer that will turn their life around! 
This guide of the Charlotte Tilbury Magic Cream Dupe will list all the need-to-know moisturizers that share similar qualities with the groundbreaking brand. So, if your skin had a falling out with hydration, and moisture, this edit will start your skin's love story with itself again!
Marilyn's deep interest in fashion, beauty, and lifestyle has led her to pursue a fulfilling career as a freelance writer and blogger. With her bachelor's degree in fashion design from the Fashion Institute of Technology, she has developed a keen eye for style and trends, making her well-equipped to offer valuable insights into the latest fashion and beauty trends.