There is no skincare routine where there is no moisturizer involved. Jergens, one of the famous skincare brands, has its Natural Glow Daily Moisturizer, which is said to enhance your skin tone so you can get healthy and nourished skin that glows within. But is this moisturizer worth trying? Does it stay up to its claims and promises? To know the truth, we have prepared an unbiased report based on Jergens Natural Glow Daily Moisturizer reviews. Let's dig in.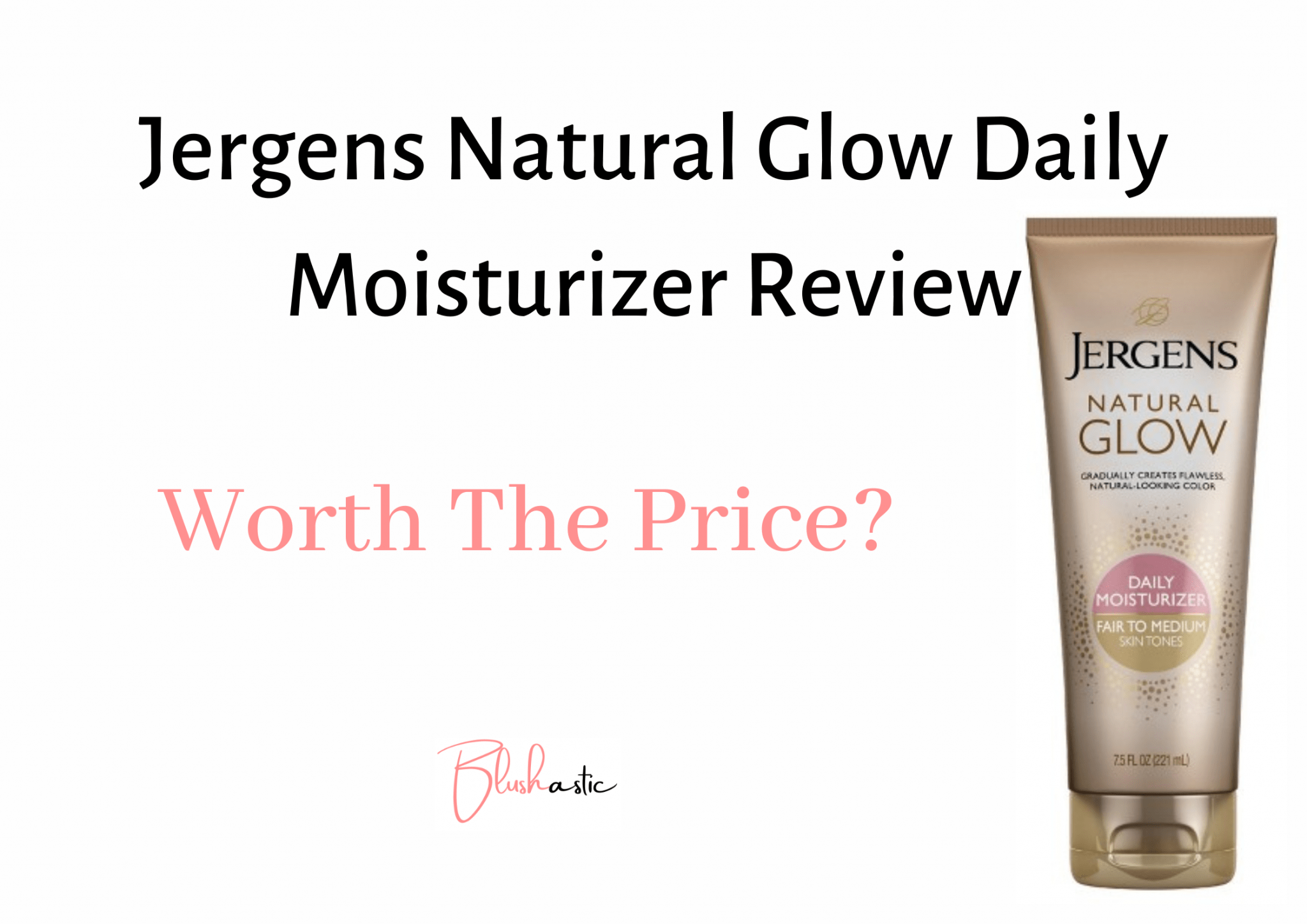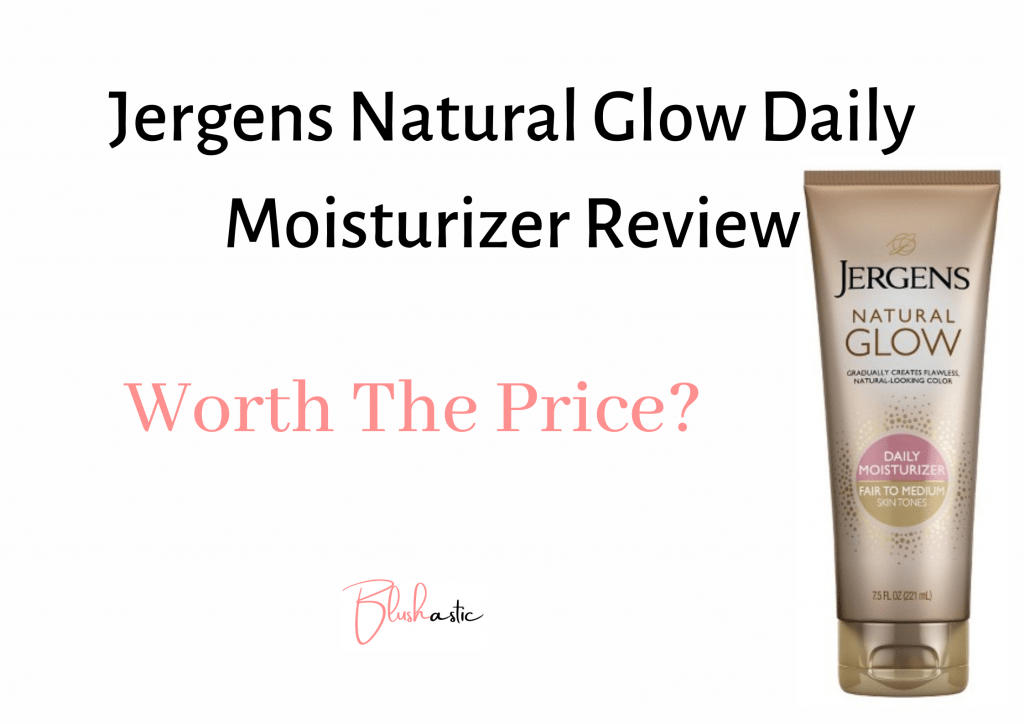 Jergens Natural Glow Daily Moisturizer Reviews | Worth The Price?
Jergens is known and loved for its moisturizing comforts and soothing benefits. The brand also takes pride in offering its customers premium quality ingredients that undergo superior technology so that the products delivered are safe for every skin type. Apart from this, the brand also takes a step forward in keeping in mind environmental sustainability by aiming at removing environmental pollutants as well as the involvement of parabens by the year 2025.
Sale
Jergens Natural Glow Self Tanner Lotion, Daily Sunless Fake Tanning, Medium to Deep Skin Tone, Daily Moisturizer, featuring Antioxidants and Vitamin E, 7.5 oz
FLAWLESS SELF TANNER - Create a flawless tan for gradual, natural-looking color before, or after, the beach.
GRADUAL TANNING LOTION - Our Jergens Natural Glow Daily Moisturizer will gradually enhance and deepen your natural skin tone to provide hassle-free, streak-free color.
ACHIEVE HEALTHY-LOOKING SKIN - With antioxidants and Vitamin E, Jergens Natural Glow Daily Moisturizer features a blend of nutrients to boost moisturization for healthier-looking skin.
FRESH SCENTED SUNLESS TANNING - Jergens Natural Glow self-tanning daily moisturizers will keep you feeling fresh with a light and fresh scent.
DAILY SKIN HYDRATION - Simply use as your daily body lotion, smoothing on evenly before getting dressed. Use daily to maintain gradual color.
Jergens Natural Glow Daily Moisturizer is about providing your skin with a glow just with a moisturizer. Do you know what makes this moisturizer special? It is a sunless lotion tanner or a self-tanner that gives you a sun-kissed glow without having to go out in the Sun. The moisturizer deepens your natural skin tone so you get an easy and hassle-free color. And guess what? It isn't only color-changing; the moisturizer sticks to its name and works on increasing your skin's moisture content, so it never stays dehydrated.
Ingredients
Olea Europaea (Olive) Fruit Oil
The moisturizer contains Olive Fruit Oil because of its excellent benefits to the skin. Being super gentle in its functionality, it becomes suitable for people with normal and dry skin. It works on hydrating your skin, so it feels super silky and buttery smooth. It also has anti-inflammatory properties that help treat acne and other skin-related problems. Moreover, olive oil is also said to fight signs of aging, so your skin feels radiant and young-looking.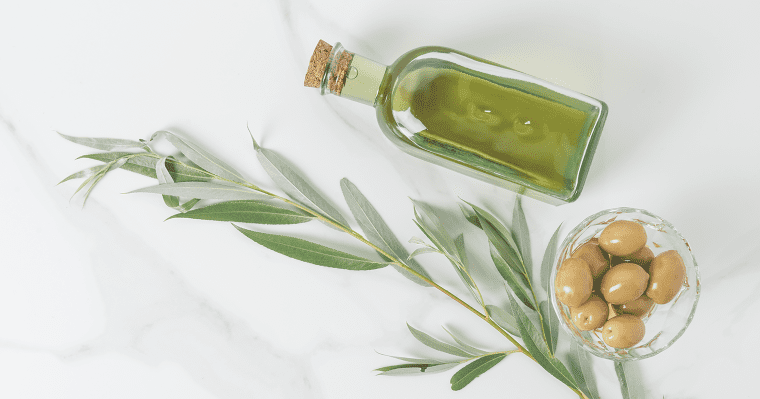 Cocos Nucifera (Coconut) Oil
You've probably heard much about coconut oil's supreme benefits for hair and skin. And to be honest, it isn't famous for no reason; it has some tremendous hydrating powers that make it a must-have product in your home. It is rich in antioxidants and provides antibacterial actions to protect your skin. It deeply nourishes and moisturizes your skin, so it never feels out of water or turns flaky.
Avena Sativa (Oat) Extract
Oat extract is also another ingredient that serves some excellent skin benefits. It helps maintain a balance in the number of microbes present on your skin so that it stays healthy. It is also said to have fantastic skin-barrier repairing properties that strengthen your skin's natural barrier. This property also works on treating sunburns and provides instant relief to skin that is often irritated.
Calendula Officinalis Flower Extract (Marigold)
Calendula oil has properties like anti-inflammatory and anti-bacterial ones that help in the healing process of wounds. It is also said to maintain the right amount of oil in the skin to stay balanced. It also protects your skin from harmful UV rays and boosts skin cells' regeneration process so that your skin's elasticity is improved.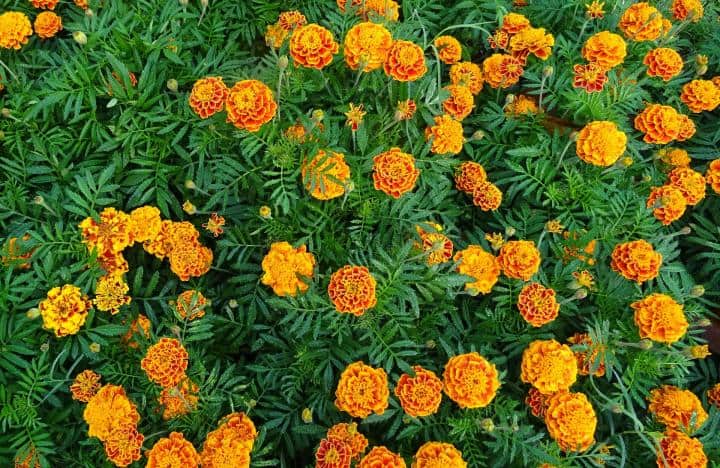 How To Use The Jergens Natural Glow Daily Moisturizer?
The application process is just like any other moisturizer. So make sure you follow the simple steps to get the best results. However, note that different people have different skin types, so that the results may vary from person to person.
Initially, choose the correct shade, Fair-To-Medium or Medium-To-Tan. The brand recommends using the complexion on the inner part of your forearm and matching it to the chart provided on the back part of the product if you have trouble finding your shade.

Before you go on with the moisturizer, exfoliate your skin so that all the dead skin cells are removed before the nourishment is provided. Make sure you use an exfoliator that is not oil-based, as oil-based ones may cause color development.

After you're done cleansing your skin thoroughly, take some product on your hands and apply it evenly, just like you would apply any other moisturizer.

Apply it on your hands, elbows, ankles, and toes, as these areas are pretty dry and tend to absorb more product.

After you're done applying it, wait for a few minutes so that the moisturizer gets absorbed into your skin.

The brand also recommends you stay away from water or get wet for at least 3-4 hours so that the moisturizer can perform its moisturization duties without any hurdles.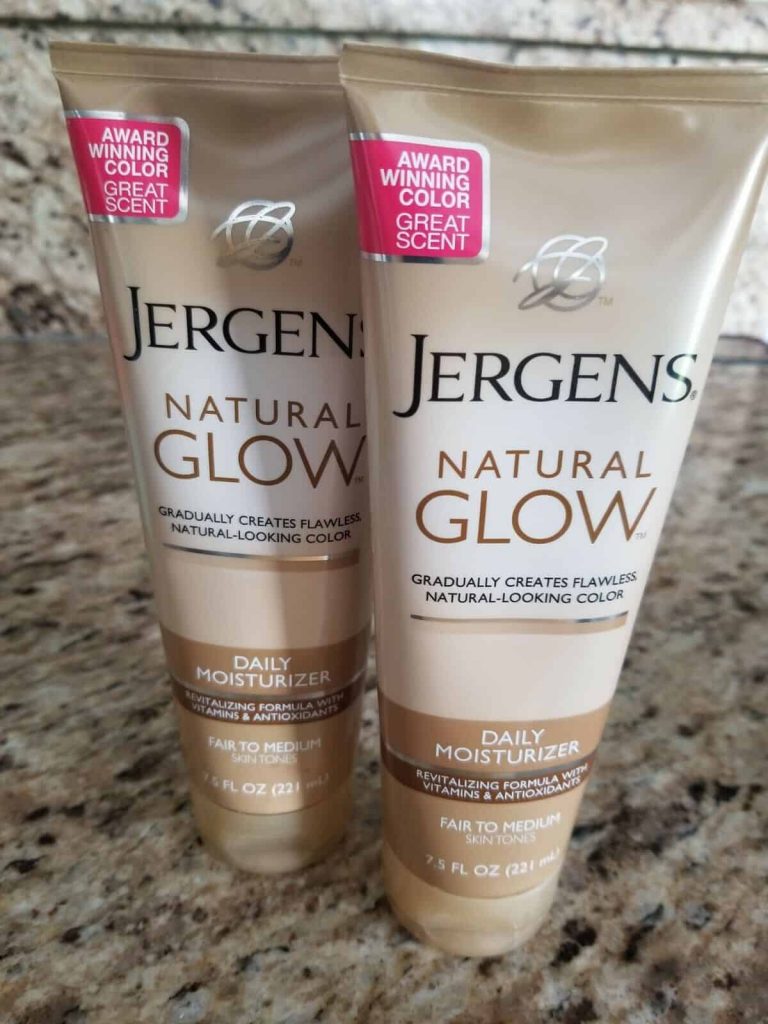 Positives
Provides excellent moisturization to the skin.

It gives you a natural tan look without going out in the Sun.

The moisturizer goes on very smoothly on your skin.

The tanning process is rapid.

It is rich in antioxidants that make your skin healthy.

The moisturizer comes in two shades,

Fair-To-Medium and Medium-To-Tan.

Streak-free.

It gets absorbed into your skin relatively fast.

The application process is straightforward and hassle-free.

There is no addition of self-tanner odors.

It is dermatologically tested.

Does not contain parabens.

Cruelty-free.
Negatives
According to some users, the scent was quite overpowering.

After some hours, the color of the moisturizer can turn orange.
Jergens Natural Glow Daily Moisturizer Reviews | Customer Feedback
A user said, "The moisturizer helps in extending your tan. Whenever you are in a hurry and want a tan. But the drawback is that it does not get very dark as the sunless running oils do. However, this moisturizer is quick, hassle-free, streak-free, and does not even transfer to your clothes. But one thing to be mentioned is that I do not think this product will give you an amazing tan; it just gives you a coloring. And the application process, well, it takes the same time as the other daily lotions."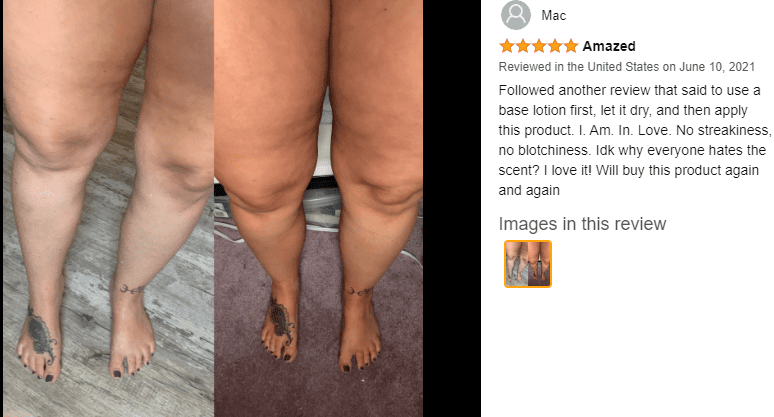 Another user, Sam, commented, "Opening the pump of the moisturizer took me several minutes. The design of the pump is not good and is cheap. But as I left trying to use the pump and opened up the bottle, the product turned out to be good. The fragrance is quite good compared to the ones I used, which had powerful and overpowering scents. This tanner activated instantly, and within some time, I had a good layer of a nice color on my skin. As of now, I haven't noticed any streaking.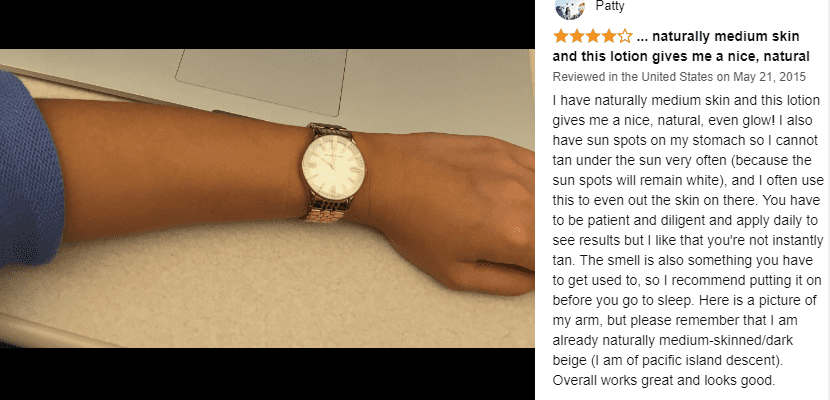 Regarding moisturization, I don't find it moisturizing my skin, but I haven't found tanners to moisturize. Overall, the product is worth buying unless you do not have any problem opening up the bottle and pouring the moisturizer into your hands because of the cheap pump. (Probably I just got a lousy pump)."
FAQs | Jergens Natural Glow Daily Moisturizer
How long does the tan last on my skin?
As per the brand, once you stop using the Jergens Natural Glow Daily Moisturizer, you will notice the tan fading off in about one or two weeks.
Does Jergens darken the skin?
Yes, it might darken your skin, but it will also give you a natural-looking skin color.
Should I exfoliate my skin before applying the moisturizer?
Yes, it is recommended that you exfoliate your skin before you move on with the moisturizer so that the moisturizer can work on cleansed and dead skin cells-free skin.
Closure
Applying moisturizer is great, but what about moisturizers that provide sunless tanning? That's what Jergens Natural Glow moisturizer does. All you need to do is choose the correct shade, apply it evenly, and wait for a few minutes to get the best-tanned look and glow. Plus, you know the best part, all of this tanning glows with the benefits of moisturizing the skin.
Rebecca is a skilled writer with a passion for makeup and skincare. With years of experience in the beauty industry, she has a deep understanding of the latest trends and products and a talent for creating engaging content that resonates with her readers. Whether she's writing about the latest skincare products or sharing her favorite makeup tips, Rebecca's writing is always informative, entertaining, and inspiring.