If baby-soft skin is your dream, then Dermaplaning might take this dream away from you forever! Yes, you read it right! While it has been some time since celebrities are flaunting their looks on social media, where every inch of their filterless skin looks perfect, the glam teams of cosmetic professionals are patting themselves on the back to make this come true!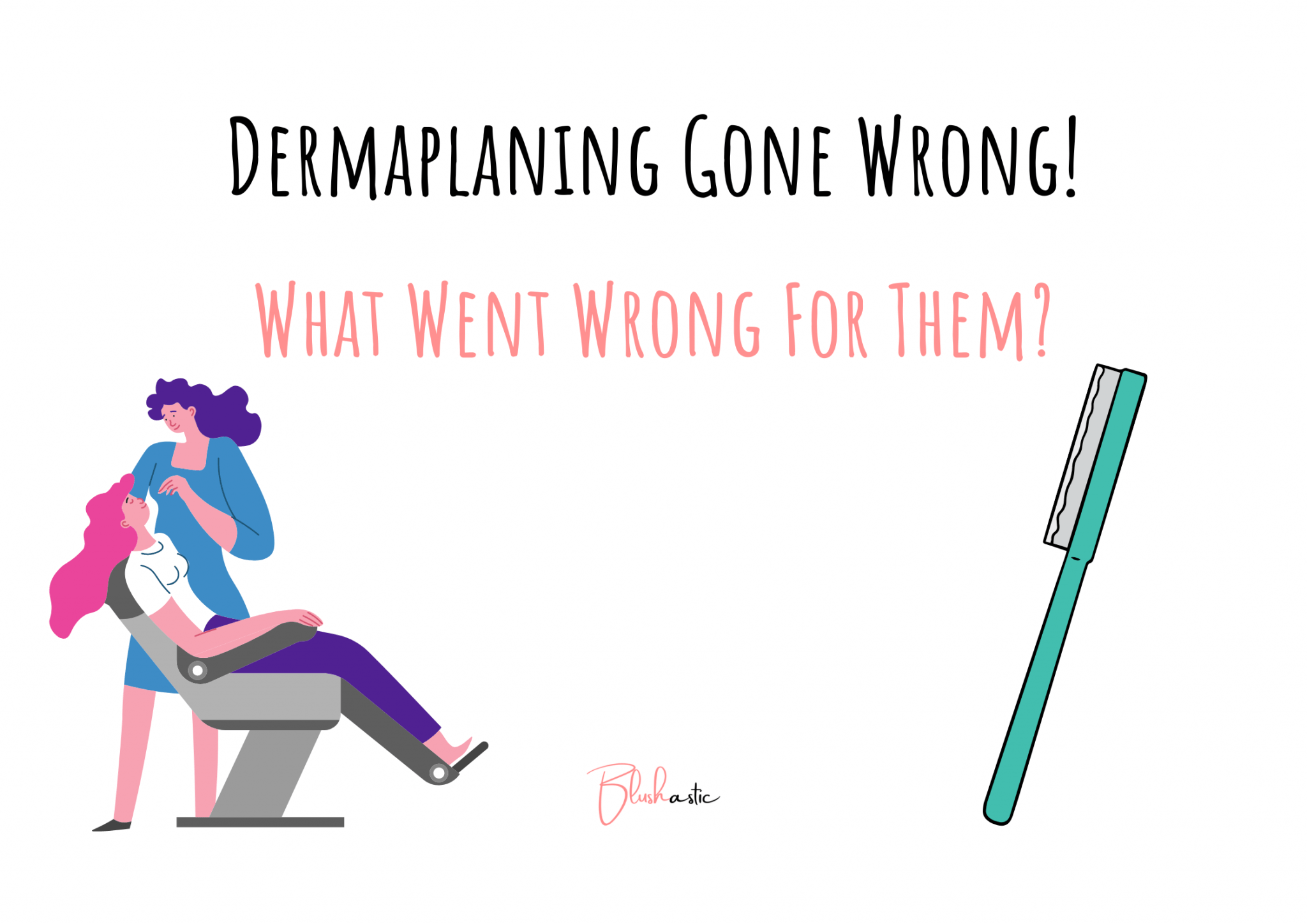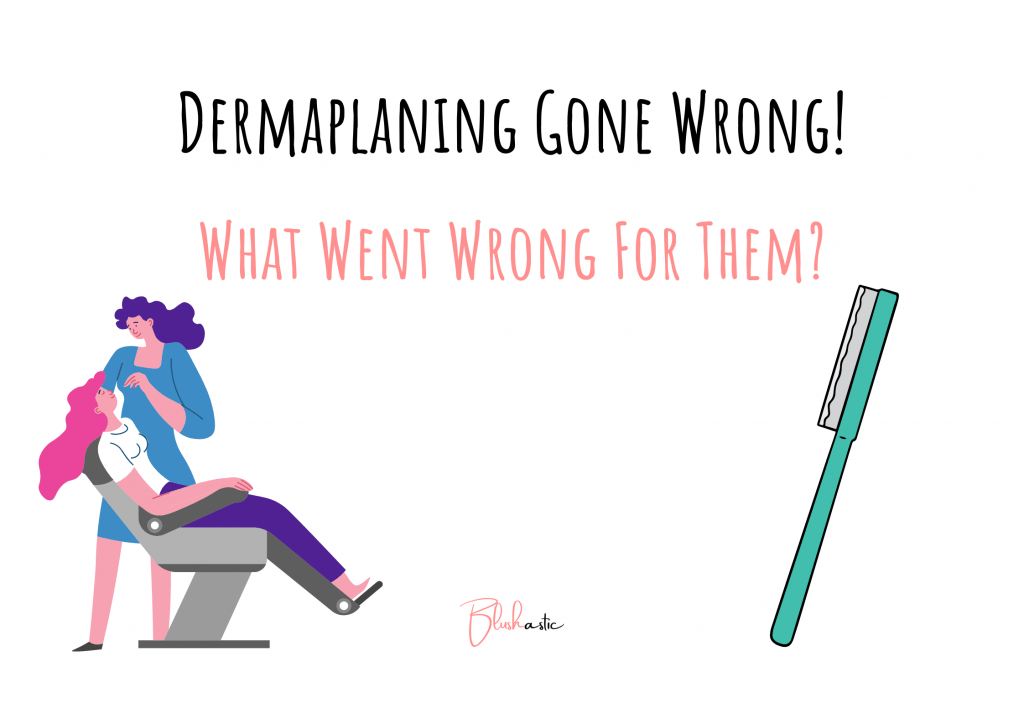 All they need is a small scalpel and some feathering strokes! And Et voila! While all this sounds too easy to be true, it is frustrating sometimes because not everyone is lucky as they are. And this edit of Dermaplaning Gone Wrong proves that this kind of nightmare might be the worst one you can bring yourself. So let's read and see how we can educate ourselves not to fall prey to these magical traps of the industry.
Dermaplaning Gone Wrong
Case 1
A user, in her story on Reddit, shared that on a random Friday, she got a facial and wanted to make the glow more prominent, for which she wanted to opt for dermaplaning. She was trying it for the first time because everyone talked highly about the procedure. But what looked like the best thing everyone was doing turned out to be the worst thing for her face. She said that her skin had never been that much irritated. Her whole face was completely red and covered with tiny little red bumps, which looked like razor burns.
She was so embarrassed by her decision that she kept sleeping by covering her whole face with Aquaphor for 4 nights and yet looked terrible. Because she was new to this, she did not know what went wrong in her case. During her procedure, when her aesthetician took off the topmost layer of her skin and followed it with a sugar scrub, it was at that point when she realized it was too painful. Her aesthetician replied that it was probably because she had sensitive skin and carried on.
But whatever she applied after that seemed to be increasing the pain. She could barely move her mouth and talk. When she got home, her husband worried for her as her face was swollen and irritated from every inch. She mentioned that her face was exfoliated right after her beautician finished with dermaplaning. But she later learned that it shouldn't have been done.
On top of that, when she was leaving the clinic, her aesthetician mentioned staying away from exfoliation for 3-5 days, which was odd. She posted her story and asked people for advice, as she needed to determine what would be done. Her skin was completely dried out, itched a lot on her hairline, and was covered with red bumps.
Case 2
Dermaplaning horror stories have started a lot earlier than you can imagine. Take the instance of Youtuber Taylor Wynn, who thought in 2019 that it would recharge her skin with an undeniable glow. She got her dermaplaning from a professional named Edward Scissorhanded. She had only begun the process when it started feeling uncomfortable because her aesthetician was using an electric device rather than a manual razor which was very weird, Taylor said later.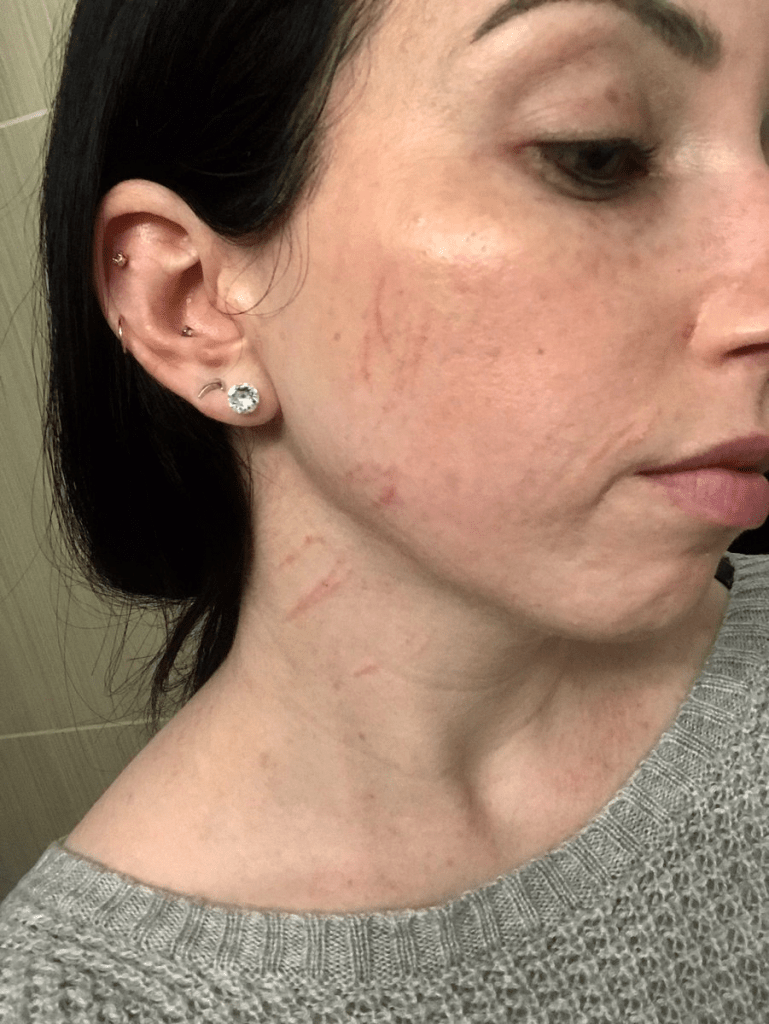 She expressed that she could feel Edward cut her when she took the blade below her nose and that blood was dripping down. But her aesthetician didn't utter a word. Instead, she kept going without mentioning anything. Taylor felt bleeding a few times, but she wasn't sure if that was a part of the process, so she kept quiet.
She didn't question it because she was getting treated by a professional and because Scissorhead wasn't saying anything. When more stuff was put on her face afterward, it stung badly. She returned home with that pain. At about 2 Clock, she put makeup on, was out all night, and returned at 10 o'clock. Then, she took off her makeup and, to her disbelief, saw multiple scars on her face.
Some scars went down her neck too. Some of them on her face were too deep. She was too afraid to use any calming stuff that would irritate her skin more. She was baffled about how her aesthetician did not say anything despite doing all this. Taylor continued saying she would call the clinic in the morning to follow up with them. She even posted about it on Twitter to inform her followers about her experience.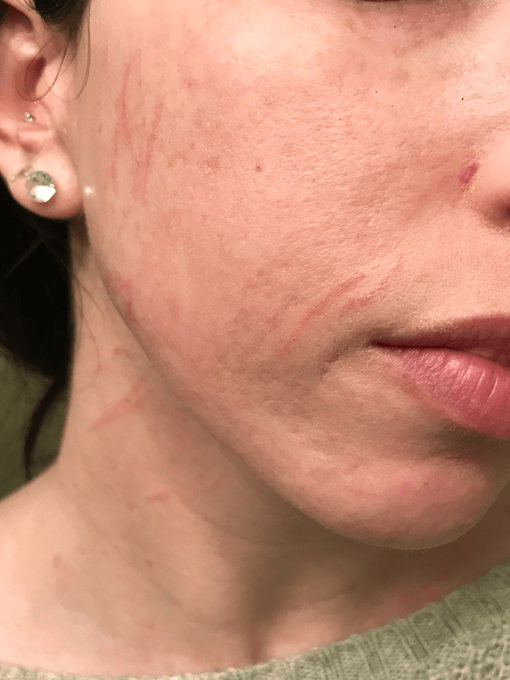 Taylor, after her dermaplaning session with a professional
Case 3
Mia Harrison journaled her story of Dermaplaning Gone Wrong, which might take you to the backseat if you have wanted to do this for long. Mia has always been someone who's managed to get away with having that perfectly clear-as-a-day skin without investing much in its maintenance like other girls. She thanks her genetics for it. According to her, she has episodes of breakouts, but you will be surprised how they just make a guest appearance like they are non-existent.
Those days she was spending much time on TikTok, which has to be the one pushing many individuals into skincare hacks and DIYs, we shouldn't be doing without a professional's help. And Mia fell into this trap of trying out the flavor of dermaplaning. So she happened to be at the chemist, where she bought some razors, to bid goodbye to her facial hair. She thought her peach fuzz absence would make her makeup more flawless. She also felt her skin's parched dryness was a big reason why dermaplaning was the perfect option for her.
So she prepped her skin with a gentle cleanser and scrub. Then she tried to mimic whatever she saw online, ensuring she wasn't applying much pressure. Everything about it was satisfying, and by the end, her skin felt smoothest than it had ever been. The joy only lasted a while, as after a few weeks, knocked disaster struck. As soon as the new hair started growing, Mia saw that her face was beginning to cover with tiny pimples, which later turned into cystic acne.
After that, her condition was so bad she described she had "clusters of raging red spots." Her skin became red, raw, and out of control. After, she contacted a beauty therapist who educated her on the dos and don'ts of dermaplaning. She advised that this procedure should be left to a professional trained adequately. Harrison says that many months have passed, and her skin hasn't become normal. The acne seems to be making a hotspot zone on her forehead.
Proven Side Effects
Trusted sources like WebMD have shed some light upon the effects of dermaplaning and that it is not all a bed of roses. Users may react to this procedure differently depending on their skin and medical history. Short-term side effects of this treatment include redness or swelling of the skin because of scraping, soreness, and a burning or tingling sensation for about 48 hours after the procedure.
While it is a common misconception that your hair will grow thicker and darker, some dark hair may grow near your chin or sideburn. However, this is circumstantial and may not happen for everyone who reacts badly.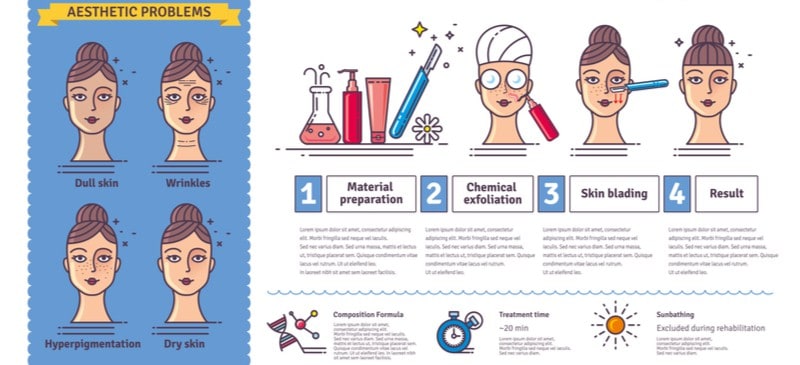 Users may also encounter many usual side effects of dermaplaning when they come across fresh breakouts. However, this will only happen if you are prone to acne or there was contact with bacteria either by hand or the blade used, as reported by Healthline. There may be irritation for 1-2 days, dryness, or minor cuts and scrapes, sometimes because of bumpy texture. You must only get it done by a professional to keep it as safe as possible.
A Cosmopolitan source said you could also have scarring if the treatment is done incorrectly. People with sensitive skin must look out for flare-ups and inflammation. It is necessary you know when is the time you start seeking help.
Worth The Risk?
While derma planning's benefits are beautiful both in real and reel, it appears even more glorified when influencers post their post-glow pictures online. But sometimes, appearances can be deceptive. And no one would know this better than these people mentioned above, who have suffered heavily from this most sought-after treatment.
Anything possibly putting harm to your skin is not worth it! You should not need any lessons for it because you are the only one with the most to lose, given you are obsessed with your skin like 1000 others. Apart from that, there is no guarantee of how intensely it will react to your skin. Think about your skin not healing even after months.
Would you be ready for something like that to fall on your lap? Besides, if things go wrong, the cost of whatever you are going to do to heal your skin from the aftermath will outgrow the digits of the price of what you did once to look pretty for some days. Even if you are adamant, go only to a certified professional for help. But remember the case of Taylor, who also went to a professional!
Final Verdict
Our skin has many layers, and the sensitivity increases as we go deep under. But the topmost surface layer of our skin faces the most damage because of everyday pollution, environmental stressors, or oxidative stress. So, when Dermaplaning Goes wrong, it removes not only all your dead cells but also your protective barrier, which protects your inner layers from all the harm outside.
And it is already too late by the time you can do anything. Your delicate cells have gone into a frenzy, and you can put two and two together the rest. So there is a lot you are risking when you can easily be a bad case of Dermaplaning Gone Wrong. You can instead go for exfoliators and moisturizers, which do the same, but it is up to you in the end. 
Here are a few more reports that you might be interested in:
I'm Sarah Abraham, the founder and co-author of Blushastic.com and a professional makeup artist. Beauty is more than just skin deep, and that's why I'm passionate about sharing my knowledge and experience to help people feel confident and beautiful on the inside and out.
Whether it's skincare, haircare, or fashion, my goal is to empower women to feel their best. With my expertise in the beauty industry, I strive to provide practical advice and tips that are accessible to everyone, regardless of their skill level or budget.