Hair and skin have to be the two most important things people, especially women, are obsessed with these days (sorry, boys). We are already clueless about the remedy to hair fall, but when it comes to our skin, the result is always to get a glowing, softer, smoother canvas, where every little flaw is off the table. And according to reports, be it pigmentation, dark spots, acne, or texture, there is nothing a little chemical peel can't fix, right?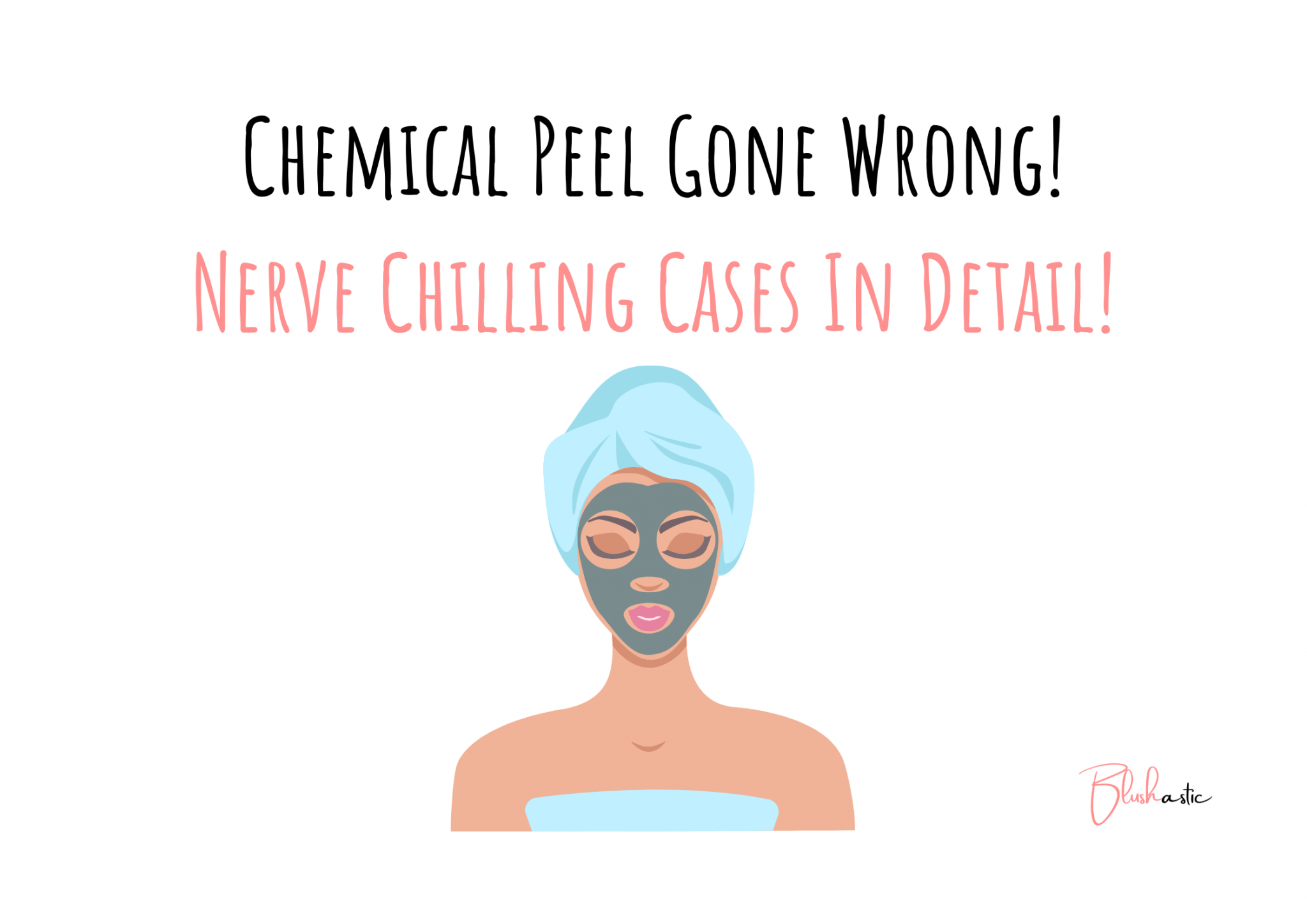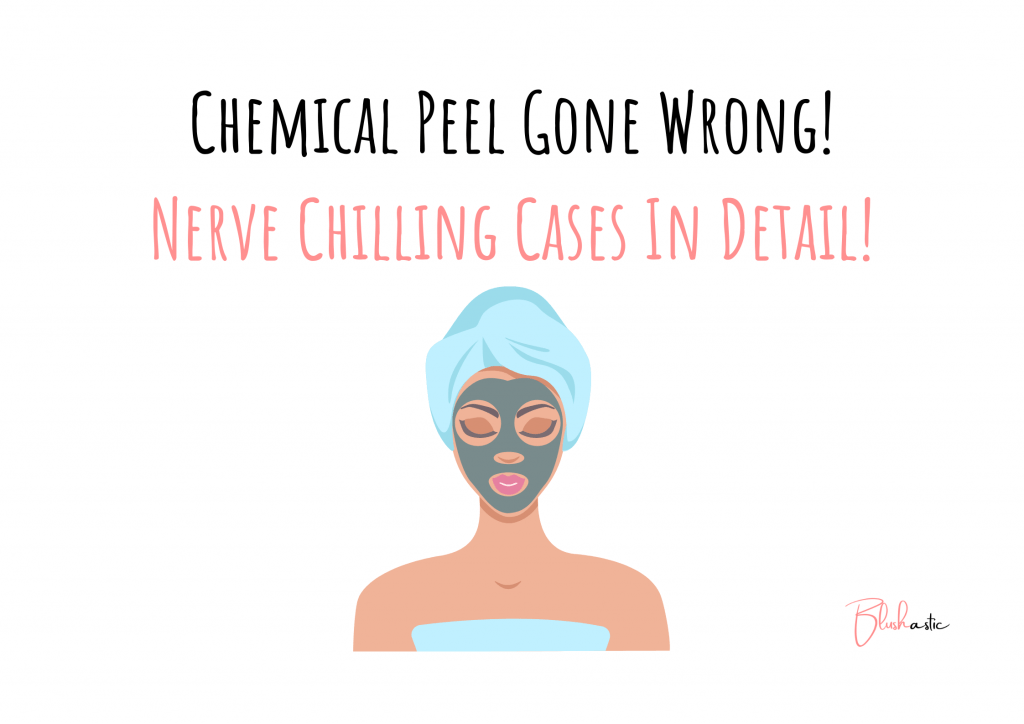 Influencers on every social media are putting this peel on their face to whip it back into shape so that you wowzah your vision when you look at yourself in the mirror. But recently, people are frowning upon this notion of sloughing off your dead skin cells, as it has caused you to shed some skin layers of some people too! That's right. Chemical Peel Gone Wrong cases are real and are happening to people like you.
And we all know one bad skincare lesson is enough for a lifetime. But does it mean you can't ever do this while everyone around you has taken its benefit? Let's find out what we can about these cases.
Chemical Peel Gone Wrong
Case 1
If you are high on Tik Tok, it is impossible to have missed Neo White, whose video went viral after he shared his story of Chemical Peel Gone Wrong. He filed half a million-dollar lawsuit against an Atlanta-based award-winning aesthetician who gave him second-degree burns while doing his procedure.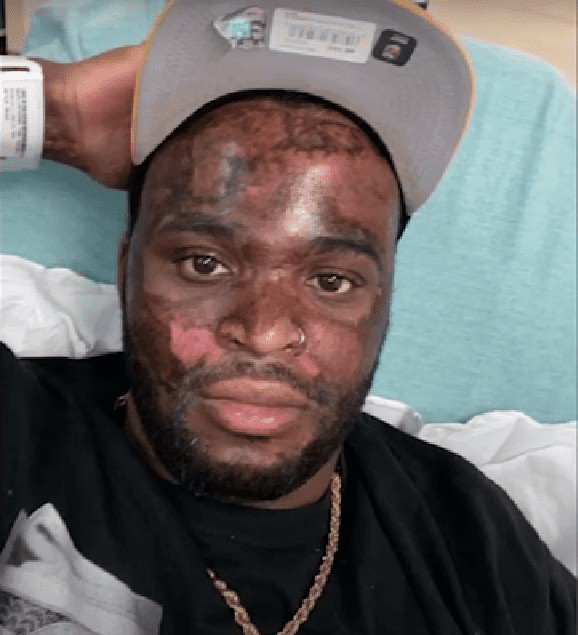 Neo was a client in Atlant of this Diamond Faces Skincare Bar for two years. In December 2021, he went to get a mild chemical peel to remove the other layer of his skin and correct skin texture and hyperpigmentation. Everything went well, so he asked for another one in February 2022, but that was the worst nightmare of his life.
During the session, he experienced an intense burning sensation all over his face, so he immediately told his aesthetician about his discomfort. But she said it was normal. After the treatment, he noticed his face looked white and gray, like someone had applied lotion and not blended the thing. When he went home, the pain continued, but Shayshay (Shomaru Renee Cherry, aesthetician) said he would be fine.
By this time, the spots on his face had turned darker. It slowly turned into flaws over the next few days. It was the most painful experience he had in his life. Over 2 million people watched this video.
He woke up the next day and went to the hospital to seek medical help. He was immediately referred to a burn center, where they said he had a second-degree burn. They said a lot of reasons might have caused this to happen. The aesthetician may not have completely wiped it from his face, and she could have applied a substantial percentage of the peel for White's skin to handle.
He said that the aesthetician refused to refund him his money of 150$ after burning his face. White said he filed a lawsuit because the esthetician refused to repay him and did not take any responsibility for this, not because he wanted to scam people for money, as said by TMZ.
Case 2
A user from Reddit shared and posted online about chemical peeling. Her regular clinic and practitioner were unavailable that day, so her appointment got rescheduled to a different clinic. As soon as the peel was applied to her skin, there was a chilly and tingling sensation. But the numbing cream was spit on her skin. She was advised to put on SPF later and continue the rest of the day.
But in the evening, she knew something was wrong. The skin on her cheeks, sides of the nose, and between eyebrows looked burnt in the mirror. She kept cleansing her face for the next couple of days, so the layer of the charred skin slowly came off, and the raw skin sitting underneath became a bit visible.
She explained that the peel had not gone too deep, but still, it was very prominent as her complexion was a bit dark. She later asked in her post how to care for her raw skin and speed up healing.
Case 3
Jen White shared her story when she was preparing for a spring vacation to Florida and wanted to go for a facial to boost her complexion. Her aesthetician told her she would put a mask on her face, which was not a peel. She put on a mask, and it burnt a little bit. She used a steamer, and White said the steamer was like burning her face so much that it felt on fire.
The pain worsened and reached the point where Jen started tearing up. She told her it was very tingling but was assured it was normal. This lady did not even ask if she had used tretinoin or retinol the day before. It is essential to ask this because otherwise, it can cause or aggravate the damage, and Jen had used it 2 nights before.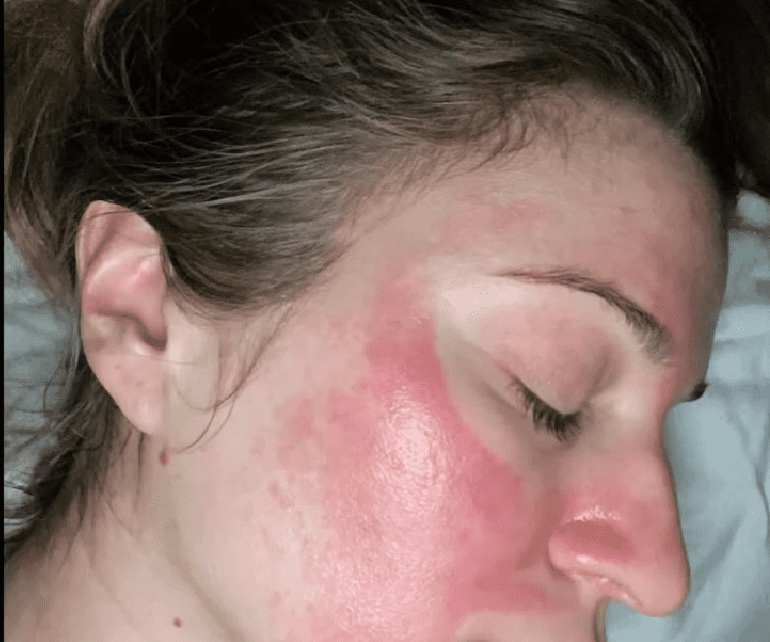 The facial was done, and her face felt very raw. After going to her car, she immediately took cold water from a bottle on a tissue and wiped her face to cool it down. When she got home, her face hurt and became utterly red like a tomato. That night, she sent her esthetician those pictures and told them that her skin was on fire, asking what next steps she should take.
Later they found out that this mask was not supposed to be used like a chemical peel but acted as one in this case. So her aesthetician said to treat it like a chemical peel benefit. She also asked White to come down to her clinic later so that she could Sither under the red light and give her some Sheald cream to nourish all the burning.
Jen's face, after 2 hours of getting a chemical peel
Jen also discovered that she wasn't supposed to wash her face with cold water after it was burnt because that would make it worse. Jen felt sad because the whole point was to get a glow-up before her holiday, and now she would be in the sun. Although she wore sunscreen, it would have made it worse. After one week, her skin started to peel badly.
Her skin was coming off in chunks, and there was scabbing too. She was in Florida while all this was happening, which upset her because her skin hurt. But salt water healed her skin a bit in the ocean. Still, her face took a couple of weeks to heal completely. White strongly advises that it is primary that you know who would do your treatment and what qualifications they have.
Proven Side Effects
Healthline says that chemical peels have many side effects, which can be permanent on your face in some cases.
Scarring of the skin, especially the lower part of the face, can be permanent.
People with darker skin complexion are more prone to face lightening or darkening skin color.
Eyelids swell shut due to deep chemical peels.
White spots or cysts may last several weeks.
Adverse reactions like contact dermatitis or a form of persistent irritation may occur
Permanently losing the ability to tan with a deep peel
Fungal or bacterial infection
People with a history of herpes simplex can face flare-ups after the treatment.
Very strong peels use phenol which can be dangerous for your health as it deteriorates heart muscle, kidneys, and liver and also causes irregularity in heartbeats.
Besides these side effects, if you have gotten a chemical peel, trusted sources report that you might invite other bad situations like redness, scabbing, and skin swelling. This can stay up for a few months till it gets better. It further says that a chemical peel may a bad idea for some, as we all have different bodies. So it is crucial to know who shouldn't do it.
Pregnant women or those who are nursing or breastfeeding
If you have taken oral medication for acne, like isotretinoin (Myorisan, Claravis, others) in the course of the past six months
Those people undergoing radiation for cancer
Have a family/ personal history of keloids
Have episodes of cold sores very often
Have a very sensitive skin condition
Those who are on Accutane for six months before getting the procedure
Those who have used retinol topical cream for at least 48 hours before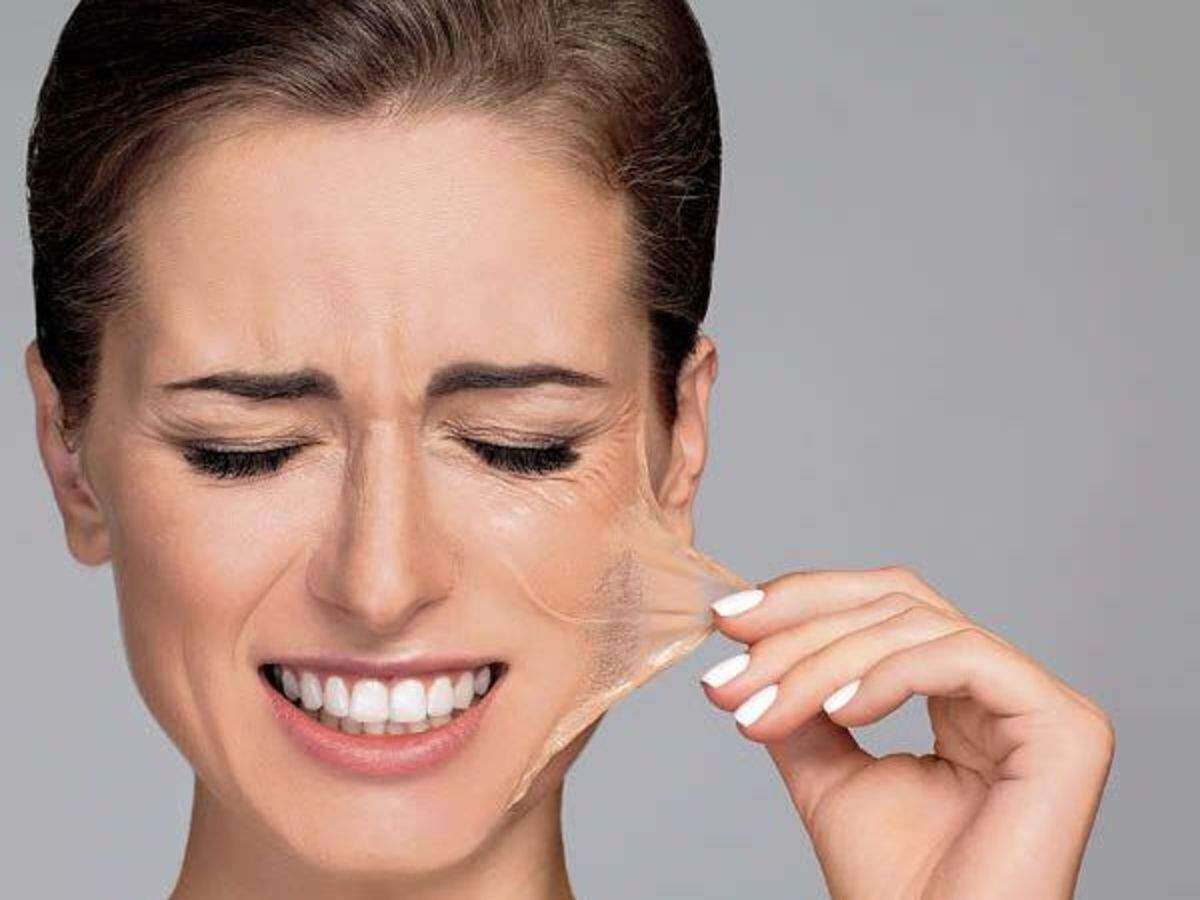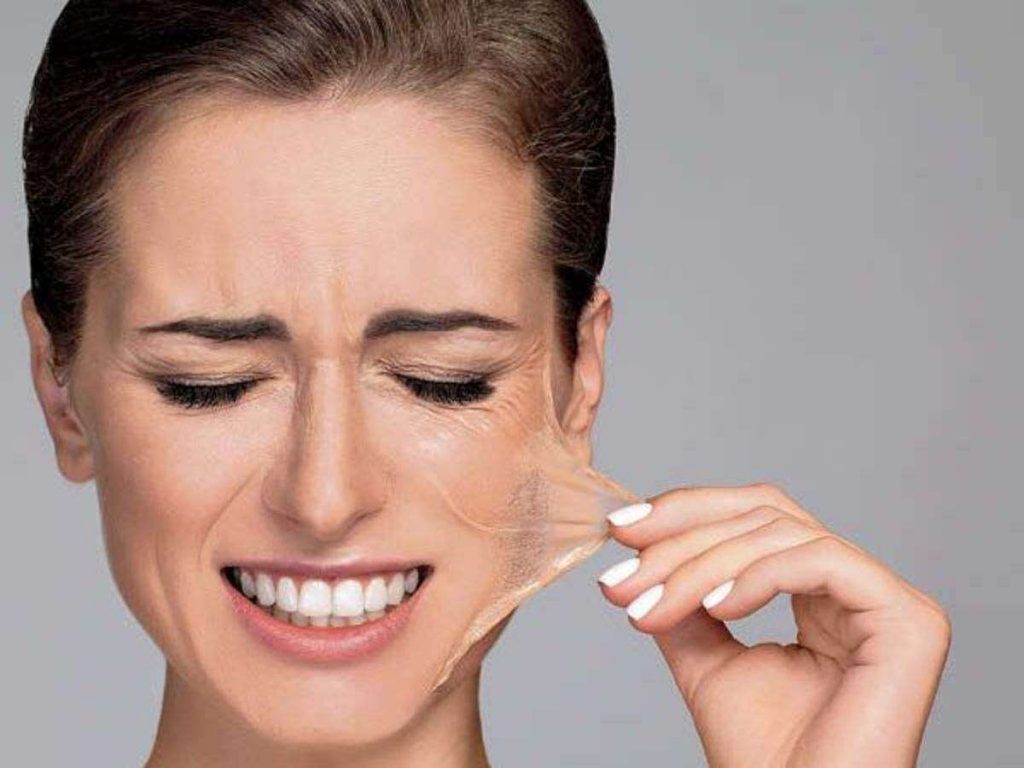 Some other reports with evidence suggest that chemical peeling might leave you with a series of temporary side effects. These may include redness, dryness, stinging, and mild swelling. Users may also experience,
Blisters
Backend dead cells
Numbness
Irritation
The recovery period for Light chemical peels is usually 4 to 7 days, whereas, for Medium chemical peels, it might be 5 to 7 days. That is not all. In the case of medium peels, you may have redness that stays on your skin for months.
Worth The Risk?
Our skin is our baby. And the mere thought of having it put in harm's way feels nerve-chilling. But at the same time, we tend to give in to glowing treatments that everyone is getting on the internet and whose benefits have been announced louder than their side effects. While the internet is undoubtedly a place to find good things, you can also get played by spreading misinformation.
And your skin should not suffer because of that. So, if you have understood the whole concept and fall under the category of people who shouldn't get a chemical peel, you should not get it!
Even if you doubt having sensitive skin, getting a chemical peel is not the wisest way to be sure. Besides, just think of these people mentioned above. Would you like to be the one who had to cancel their trip for a Chemical Peel Gone Wrong case of PSA?
Our skin is very delicate, and when we put it under the pressure of a chemical peel, it ruins not just the surface, but many layers deep, giving us more problems than we had. So it is better to steer clear until you are very sure of or are seeing the best aesthetician to get it done.
Final Verdict
This part is always tricky. To do or to not do. It is up to you. You are the only one who knows your skin better than anyone, so be the judge if getting a chemical peel will reduce your problem or add to the list of burdens. Getting it done has many benefits, but the good also comes with the bad. And you can never tell when things take a turn for the bad.
If you are getting your face chemically peeled, make sure that you indulge in proper aftercare and do not take your skin for granted. Follow all the steps required to protect your skin, as post this routine; our skin craves a lot of care because of high sensitivity.
While getting it done, explain everything you feel is necessary to your aesthetician beforehand so they can get a glimpse of your skin type and its history. Trust me; you do not want to make it to the Chemical Peel Gone Wrong list!
I'm Sarah Abraham, the founder and co-author of Blushastic.com and a professional makeup artist. Beauty is more than just skin deep, and that's why I'm passionate about sharing my knowledge and experience to help people feel confident and beautiful on the inside and out.
Whether it's skincare, haircare, or fashion, my goal is to empower women to feel their best. With my expertise in the beauty industry, I strive to provide practical advice and tips that are accessible to everyone, regardless of their skill level or budget.