The worst part has to be applying something completely new and waiting to see if it turns your skin's world upside down or not. We all dread the after-effects of a new skincare product equally. But the urge to try it out anyway is just too irresistible. After all, we aren't big fans of FOMO! Retinoids have delivered flawless skin in all this, but only if you are lucky or taking care of your canvas like a pro!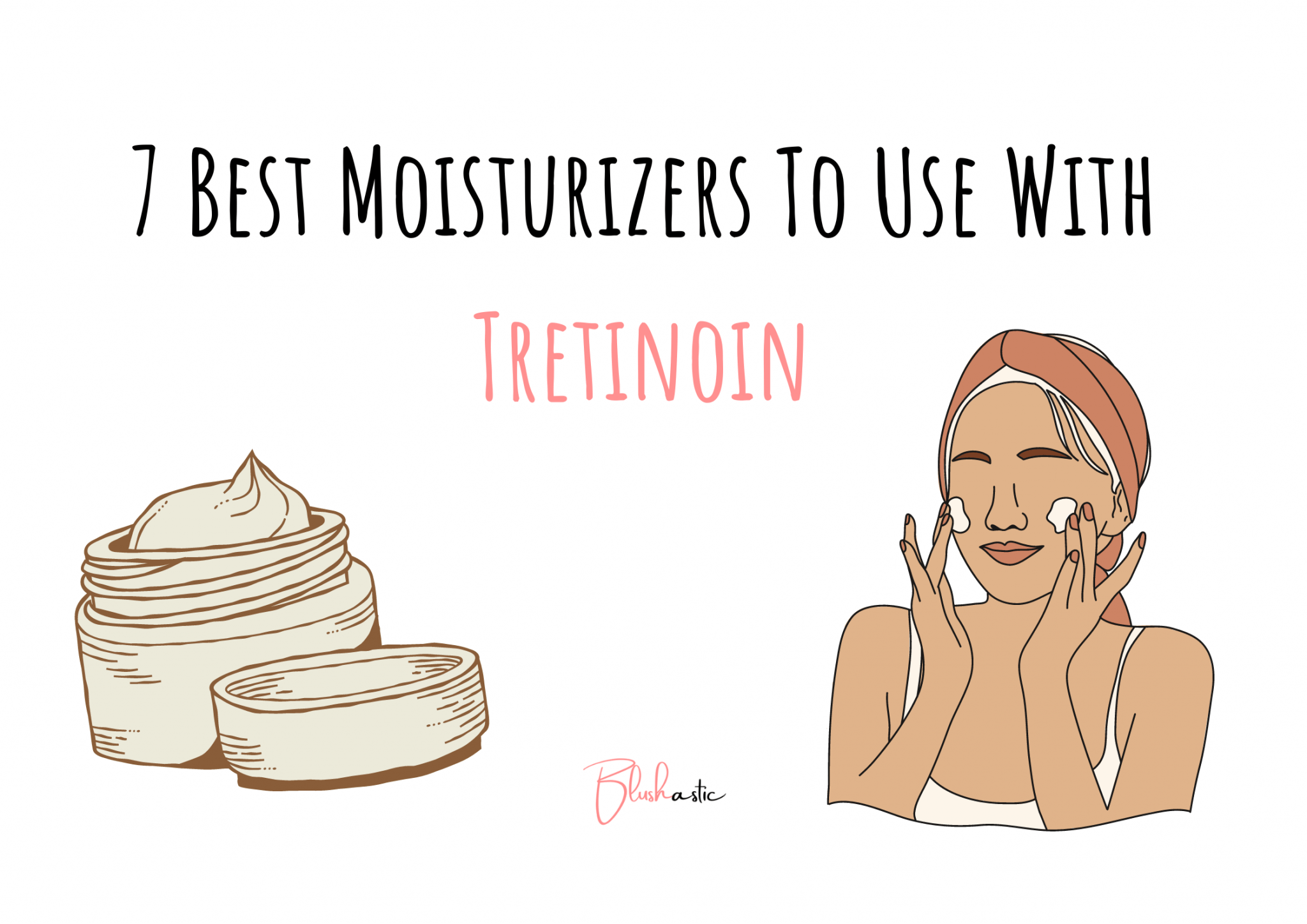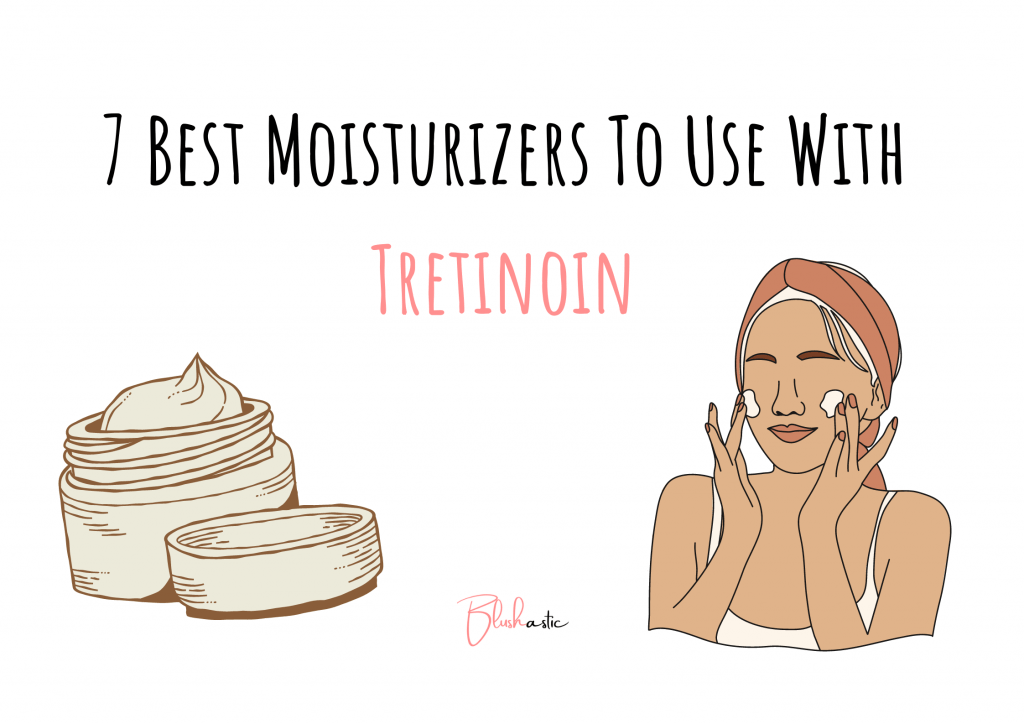 Tretinoin is an anti-aging exfoliant that has proven to bring your skin out of its soft shell by bringing life back into it. But it's not without its flaws. You have to be thorough with a lot of pointers. Here is a guide about finding the Best Moisturizer To Use With Tretinoin. Let us see which one can do a better job than you!
Best Moisturizer To Use With Tretinoin | What Is Tretinoin?
Tretinoin, or Retin-A, is a form of acidic vitamin A that can be the magical treatment for severe acne and free you from the shackles of those wrinkles and fine lines that become more and more stubborn with age. It is available in prescription-strength topical cream or gel and can help soothe sun-damaged or aging skin. Its primary purpose is to accelerate cell regeneration. This way, dead cells can move out, and new and healthy cells can take their place. This version of vitamin A is stronger than retinol and is only available if you have a prescription.
If you have done your homework well, you know that sensitive, acne-prone, and dry skin types might not tolerate it well. Therefore we have broken down a list of the most potential moisturizers you can add to your aftercare regime so your skin does not suffer.
Best Moisturizers To Use With Tretinoin
Below are some choices of moisturizers that are heavy on hydration so that your skin does not cry out of dryness! Take notes!
If you have googled for a moisturizer to help with the aftermath of tretinoin, then this Toleriane Double Repair Face Moisturizer from La Roche-Posay is the answer to all your prayers! Loaded in the formula are vital ingredients such as prebiotic thermal water, 3 essential trios of ceramides, and a water-soluble vitamin called niacinamide, which help restore your skin's suppleness and smoothness after it has been exposed to initial sensitivity that comes from Retin A.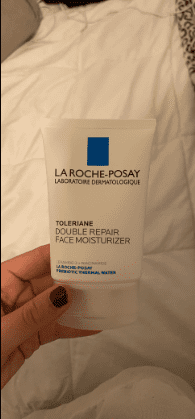 The formula repairs your skin's barrier in just 1 hour and feeds your skin with lasting hydration for 48 wholesome hours. Thanks to the creamy texture, the moisturizer sinks into your canvas without leaving any greasy residue or blocking your pores. The nature of this crema is free of nasties like added fragrance, parabens, allergies, and oil. Despite checking all boxes, it might take some time to absorb completely.
When it comes to choosing a facial moisturizer with tretinoin, what better way to do it than using a recovery cream? The Avène Eau Thermale Tolerance Control Soothing Skin Recovery Cream treats hypersensitive, reactive, intolerant, or allergic skin, possibly resulting from using tretinoin. The formula has a unique D-Sensinose way of treating your skin derived from thermal spring water. This helps in soothing and calming any changes of irritation or inflammation.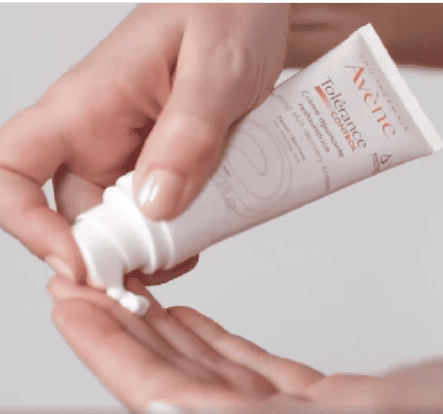 It also assists in calming visible redness, tightness, and overheating to repair the skin back in just 30 seconds. The cream has a rich texture to deal with flaking, another common side effect of tretinoin. No harmful substances are added to this, creating a safe space for you. However, some people do not agree with the price.
Whoever invented the Neutrogena Hydro Boost Gel moisturizer knew what they were doing! It is undoubtedly a fan favorite of thousands who depend upon it to give their skin a decadent splurge of hydration after coming in contact with tretinoin's peeling or dryness. The formula's hero is hyaluronic acid which keeps the skin's moisture locked in and heals the protective cover that has been compromised.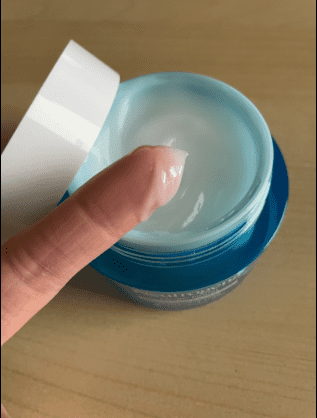 Although it absorbs on the skin super fast, it maximizes hydration power so your skin feels smooth and supple. So if you desire to keep that healthy glow on your canvas for 48 hours straight without feeling oily or irritated, then you have to bring your eyes this way! However, although the formula is a gel, some users said it could be greasy sometimes.
With a rating of more than 1 lakh, you can imagine where we are getting this! Our skin can benefit a lot from proper pampering of moisture after it has endured the harsh realities of retin A, which leaves our skin tingly. The CeraVe PM Facial Moisturizing Lotion can help neutralize this case with its particular night routine. The PM formula has been designed after much thought, as tretinoin is generally used at night.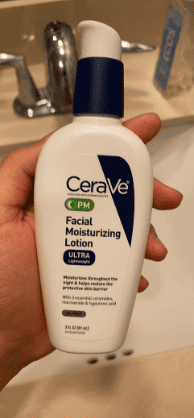 The lotion uses MVE Technology to deliver hydration throughout the night, even while you are a sleeping beauty. Our skin's regeneration abilities are the highest at night, so you must do your beauty ritual without skipping. This healthifies your skin from the inside out and makes up 50% of the lipids in the skin barrier. While everything about the formula feels right, it comes with a smell that people may not like.
Squalane has antioxidant properties that increase the vibrancy and bounce of your skin by keeping damage from free radicals under check. The Ultra Facial Cream has 4.5% Squalane and Glacial Glycoprotein, which help rebuild and strengthen your skin's barrier without losing its softness. Often it happens that tretinoin cna make your skin super dry.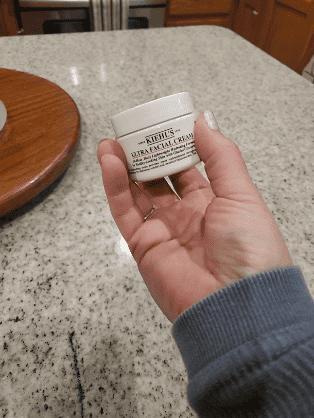 To counter that, you will need a heavy moisture sheet to sit on your skin and protect it all day. This formula from Kiehls claims to do it effectively because of its lightweight nature. Based on studies from consumer trials, this cream boosts hydration by 132%, gives immediate respite from dryness by 97%, repairs skin barrier by 86%, and makes skin softer by 92%. If you are going to purchase this, make sure you shell out a lot of cash from your pretty purse!
K beauty has swept the internet off its feet, and for a good reason. And the COSRX Snail Mucin 92% Repair Cream has proved to be an excellent example with exotic ingredients. Not only does it help repair and soothe irritated skin, but the Snail Secretion Filtrate contributes a lot to rebuilding a plumping barrier of moisture so that your skin feels pillow-soft upon touch.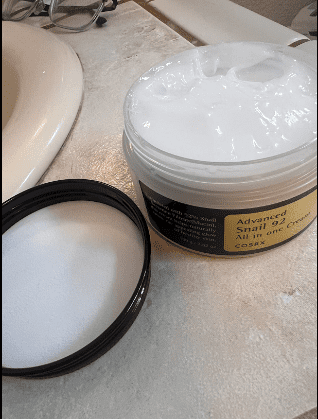 Apart from this, 1000 ppm hyaluronic acid is enriched in the formula that relieves damaged skin by fixing the redness or irritation post-tretinoin. Snail filtrate has built a reputation for supercharging your skin and reviving its true radiance, which we all seek through different serums. Although all ingredients are safe and skin-friendly, the dewiness may not last long.
Being born with extremely dry skin can have its fair share of disadvantages. One of them is not being able to use tretinoin. But that does not mean you cannot enjoy its benefits because the SKINFIX Barrier+ Triple Lipid-Peptide Face Cream ensures your canvas gets proper aftercare! As the name suggests, there is a 3% Patented Triple Lipid Complex™ Technology which acts quickly by penetrating deep and restoring the composition of ceramide and fatty acid levels to support a healthy skin barrier.
Another complex infused in this serum is that of the 3% Firming Nutripeptide Blend and a 5% Hydrating Glycerin. While the former helps reduce visible redness and soothe sensitivity, the latter helps give your skin that plumping dewy look, owing to its nature as a powerful humectant. Clinical results prove that the formula increases the percentage of skin lipids by nearly one percent each day if you ask it with the Barrier+ regimen of the brand. While it does sound promising, it may not work for everyone.
Correct Way To Use Tretinoin
Most of us still need to learn how to apply tretinoin or add it to our lives. Let's see what is the correct way to do it!
Wash your face with a gentle cleanser to remove any kind of impurity
Do not scrub, as it can irritate your skin
After it is dry, wait patiently for 20 to 30 minutes
Squeeze about half an inch of the formula on your fingertips
Focus on target areas which you want to heal
Your skin should absorb the formula right away. If this isn't the case, then use fewer formulas.
Do this process once a day. Using more than required does not guarantee that you will see results faster. It might cause more trouble for your skin.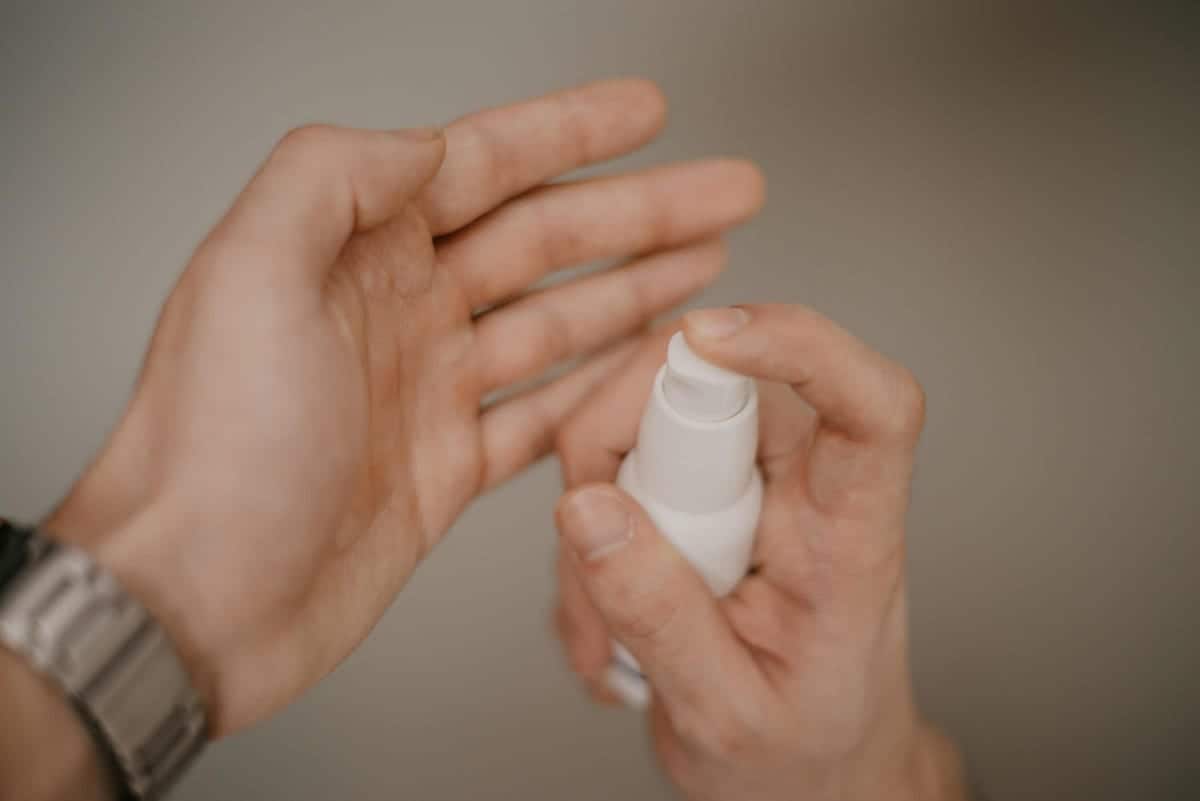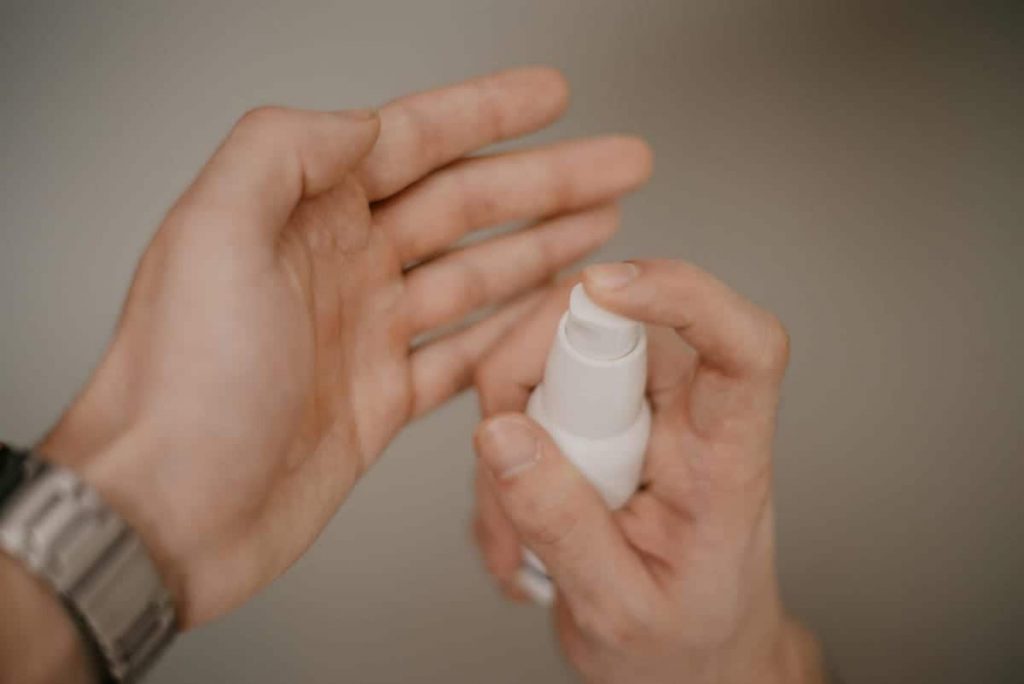 When you have incorporated tretinoin into your skincare regime, your skin is easily sensitive to damage. So make sure you limit exposure to sunlight, sunlamps, wind, cold, harsh soaps, hair products like shampoo running down your face while hair wash, and all cosmetics or makeup that will dry your skin. Also, avoid skin contact with alcohol, astringents, lime, spices, etc., as these can react with your skin.
Some Tips To Help
You can add tretinoin to your routine slowly. Initially, you can use it 2-3 times a week and later every night. This is because when we introduce a new product to our skin, it takes time to adapt to it. So the gap helps in the adjustment.
If you have dry, sensitive, or acne-prone skin, apply a good moisturizer before and after your tretinoin. This will help manage irritation. Nonetheless, you must follow up on your tretinoin with a moisturizer.
Refrain from overloading your skincare routine with a bunch of products. Instead, go easy on your skin, and minimize the use of AHAs, BHAs, and other exfoliants which might amplify the irritation.
Some might see noticeable results in just 2-3 weeks, while others might see it in 6-8 weeks. If you have severe acne, it might take longer than that. Visit your dermatologist and discuss your dose with him.
Closure
Prevention is better than cure. And who would know this better than all of you beauty lovers who spend days and nights seeking out the best from the skincare world? We have all had our fair share of skincare failures, and we would do anything to skip them for the rest of this lifetime. But trying out new products means exposing your skin to different side effects.
While you cannot control some, you can tame your skin to adapt better without being agitated. And this guide on the Best Moisturizer To Use With Tretinoin proves there is no such thing as enough moisture. So, dig in!
Marilyn's deep interest in fashion, beauty, and lifestyle has led her to pursue a fulfilling career as a freelance writer and blogger. With her bachelor's degree in fashion design from the Fashion Institute of Technology, she has developed a keen eye for style and trends, making her well-equipped to offer valuable insights into the latest fashion and beauty trends.