The definition of beauty differs from person to person. But we all want to emit that charming glow in person or in pictures. Honestly, we dont mind! However, blame it on the busy schedule; staying true to our beauty routine becomes too difficult, and every moment demands a lot from you. In this process, when we are not being mindful of the needs of our skin, we lead it toward ruin!
None of us want that picture, do we? But finding one place that fulfills all your skin's desires is tricky. Rodan And Fields claims to be your new self-care to live up to all things bright and beautiful!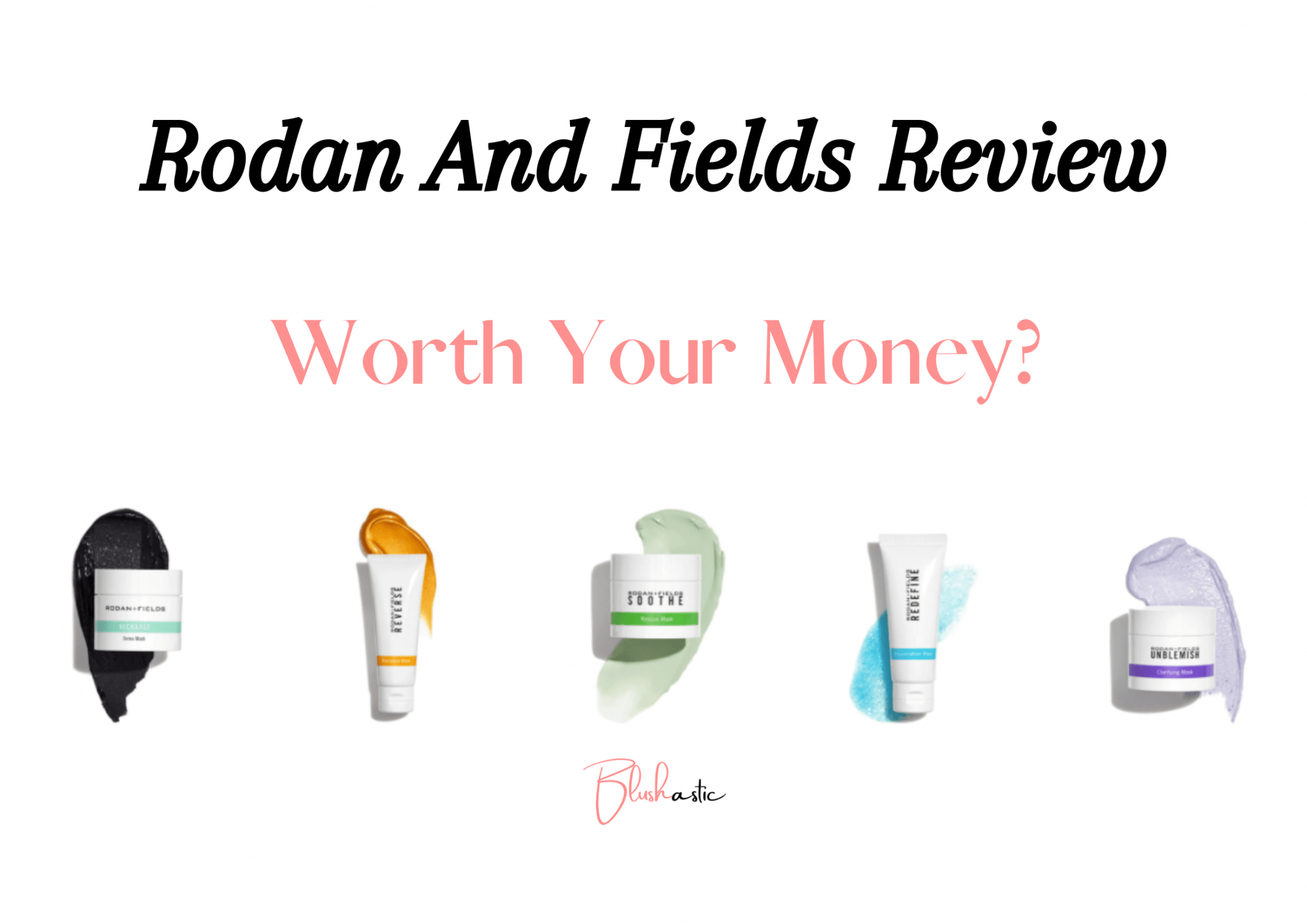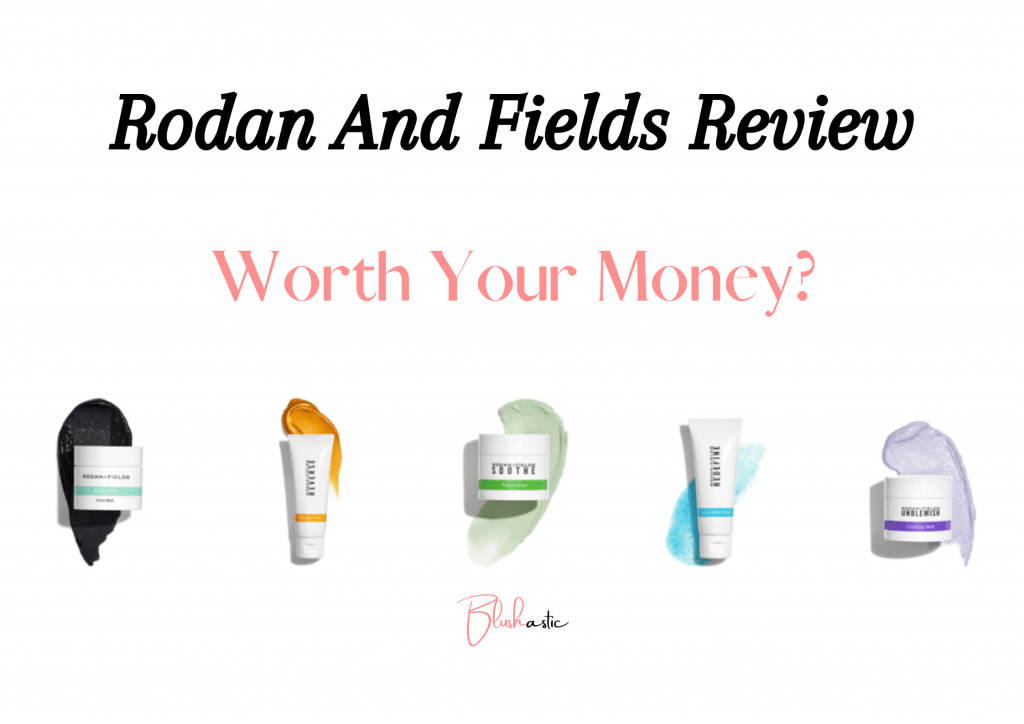 The brand claims it is different from others for many reasons. Let's find out with some Rodan And Fields reviews what they have and if it's worth your time, money, and energy! Do you think everything is accurate as it has been shown to you?
Rodan And Fields Reviews | One-Stop Destination For All Things Beauty?
The brand takes great pride in its R+F difference, which has been the talk of the town for quite some time. It designs proprietary technologies that go hand in hand with its clinically tested innovations to nurse back your skin and hair to their reviving state.
The multi-med therapy of Rodan & Fields has been carefully put together by a formula of layering high-quality ingredient switch science-backed results into botanical or proprietary formulas that tackle specific concerns simultaneously. Be it your eyes, or any other parts of your face, it helps redefine the natural contours of your skin once again by feeding it with the right kind of nutrition.
What users loved the most was the weightlessness of the formulations and how easily they blended without sinking onto your fine linens. Although everything looks promising, it cannot be denied that the formulas sit on a very high stacked mountain of expenses that might not cater to everyone's budget. Also, some speculations have been due to retinol, a crucial brand ingredient.
In some cases, it may lead to dryness or irritation, but it is very minimal, the brand assures. Users should always do a patch test beforehand to be sure. Its most-talked-about product, the lash boost serum, has also undergone some criticism. But knowing the whole story is more important than judging the book by its cover.
Perks
Oil-free and lightweight
It does not feel greasy or sticky
Fast-absorbing and easily blendable
It possesses an anti-aging and skin-brightening effect
The fast-acting formula that understands and treats acne
Reduces fine lines and improves the appearance of wrinkles
Heals areas of hyperpigmentation.
Protects the skin from free radicals,
Brings back the natural plumpness of the skin
It helps treat enlarged pores
Delivers a smoother, firmer-looking skin
Increases elasticity and fights dryness
It provides a soothing relief
Adds an instant boost of moisture
It gives your skin that no-makeup makeup look
Improves the surface texture of the skin
topical peptides help encourage cell turnover
90% of people saw fuller-looking lashes
Shields skin from the sun's harmful rays with SPF 30.
It gives a noticeably softer and more nourishing face and neck
Treat blemishes effectively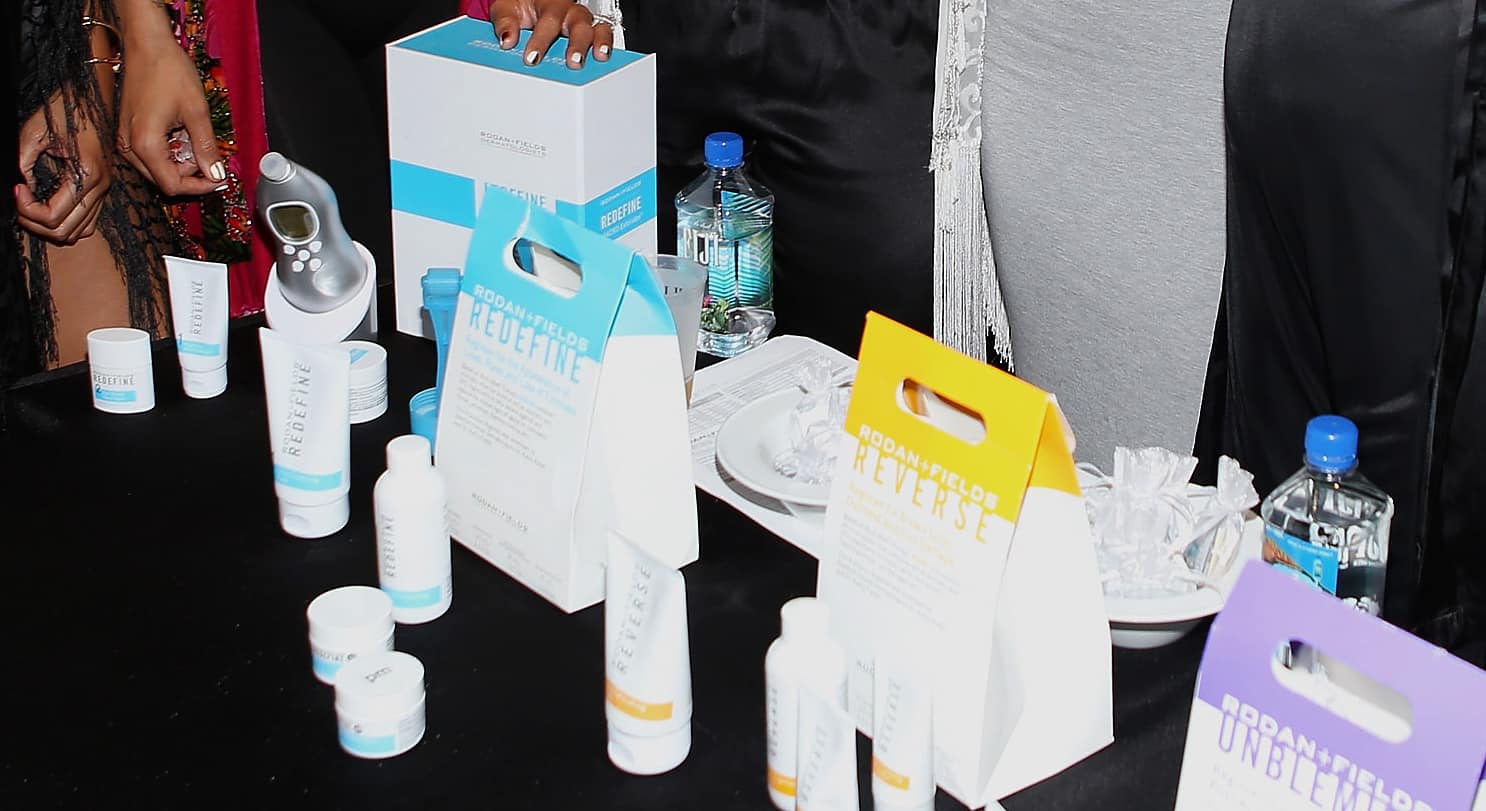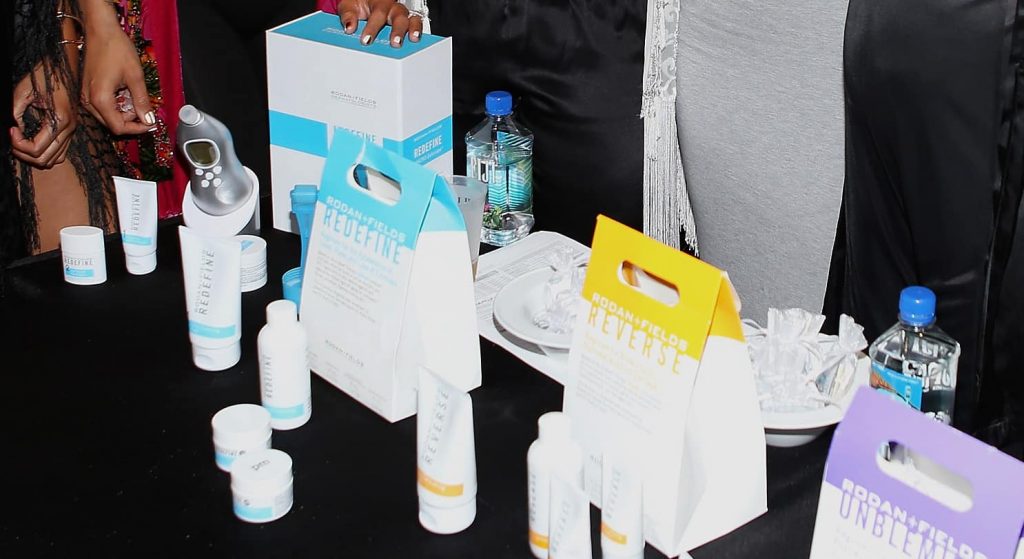 Drawbacks
People usually are advised to avoid cosmetic products containing fragrance, so they might be skeptical about using Rodan & Fields as some formulas, like the Rodan and Fields Reverse Radiance Mask smells of citrus.
Claims about giving 90% of users voluminous lashes but the link on the brand's website does not provide a complete detailed study.
Key Ingredients – Rodan And Fields Reviews
It's interesting how numerous formulas tackle different concerns of your skin. Imagine all the elements put into this dish! But it is vital you know what you are putting on your skin. Some key ingredients of the brand are mentioned below as follows.
Retinol
Retinol's name can always be found while discussing anti-aging remedies of skincare. Experts say this ingredient can help wrinkles work out of your skin. They also boost collagen production, improve skin texture, encourage cell regeneration, shrink down pores, make skin look more youthful, and improve elasticity. While there are skin-loving benefits we all want, people should also look out for symptoms like dryness and irritation, as it can be an effect of incorporating retinol in your beauty regimen. However, no pain, no gains, correct?
Peptides
Peptide proteins are essential because they contribute to the building blocks of the body and give your skin structural support. But this collection of collagen and elastin naturally breaks down and starts to deplete when we age. To preserve this reservoir, peptides help improve your skin barrier, brighten your complexion, and restore your skin's health to its original state.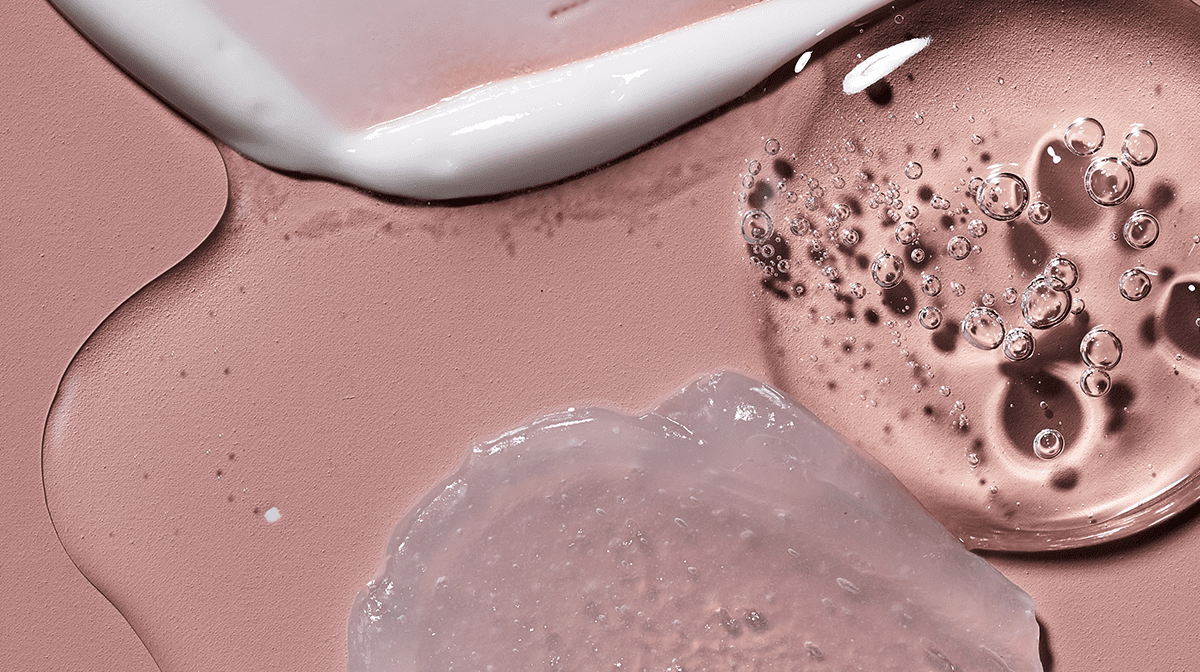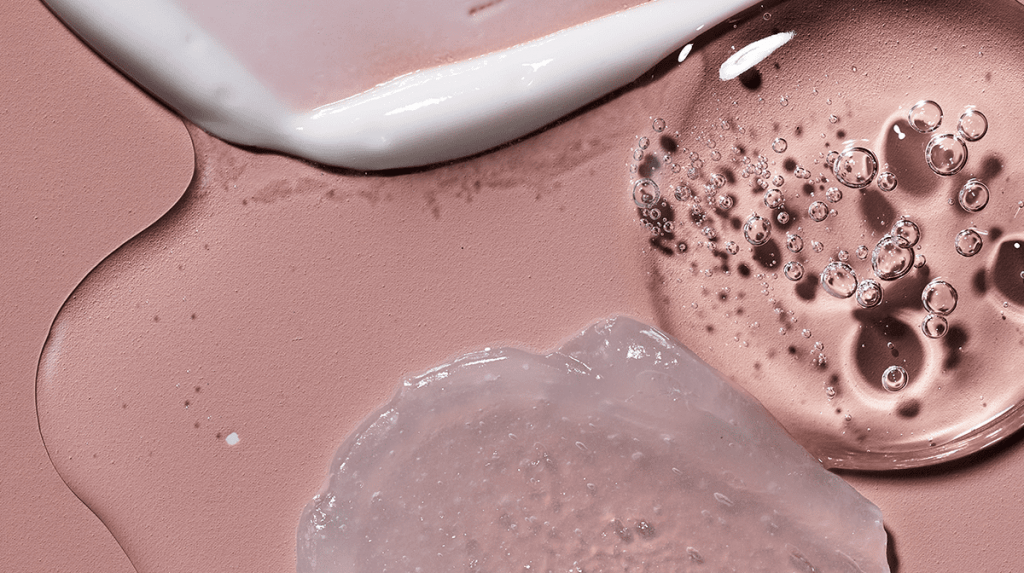 Vitamin C
Officially named the skin-brightening ingredient of today, this ingredient is still catching up when treating premature wrinkles and fine lines with finesse. Vitamin C protects your skin from environmental aggressors that strip your skin's protective layer and compromise its health.
Apart from these key ingredients, there are other elements the brand uses after consulting its experts to improve your life!
Best Of Rodan And Fields
The brand has some exciting formulas that are grabbing eyeballs in the skincare industry from many beauty and makeup enthusiasts. Let's glance at some of the best-selling formulations of Rodan & Fields.
The buzziest product of the brand has to be the one that has made the most number of heads turn in the beauty business. That's right! The R + F Lash Boost has been rated as the most Premium Lash Serum in the US and claims to renew the life of your boring, dull lashes into fuller, longer, and stronger ones. The nightly conditioning formula has been infused with selective ingredients that deal with your sparse areas and tackle thinning of eyelash strands.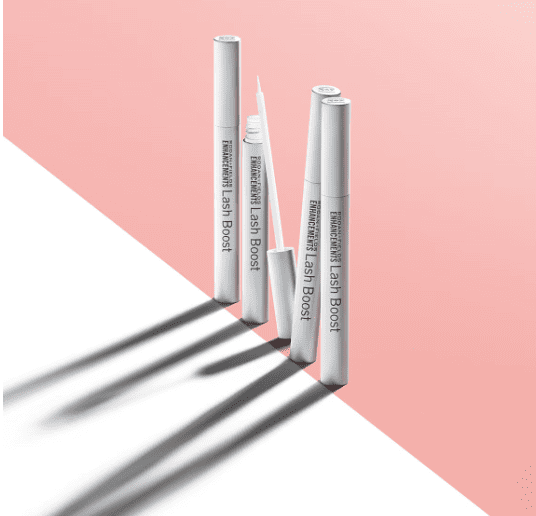 By feeding them nutrition, the serum reduces brittleness, which diminishes shedding or breakage. You can also condition your eyebrows to strengthen your brow game and have the best arches in town. This boosts their youthfulness and also adds more definition to your face. Adding this serum to your self-care routine would enhance moisture content and lash durability. While all this sounds amazing, the product has also endured some criticism because of its possible side effects and a whopping price tag. If you're looking for a more affordable option, consider these lash boost dupes that can provide a similar effect without breaking the bank.
We start to freak out when we notice the first signs of aging on our skin. And according to reviews, the Redefine Regimen from the brand can put your aging worries to bed! The kit includes a daily cleansing mask, pore-minimizing toner, moisturizer with broad spectrum SPF 30, and night cream to have everything you need to age like fine wine! Aging concerns like wrinkles, fine lines, and sagginess are a lot to take in and must be handled specially.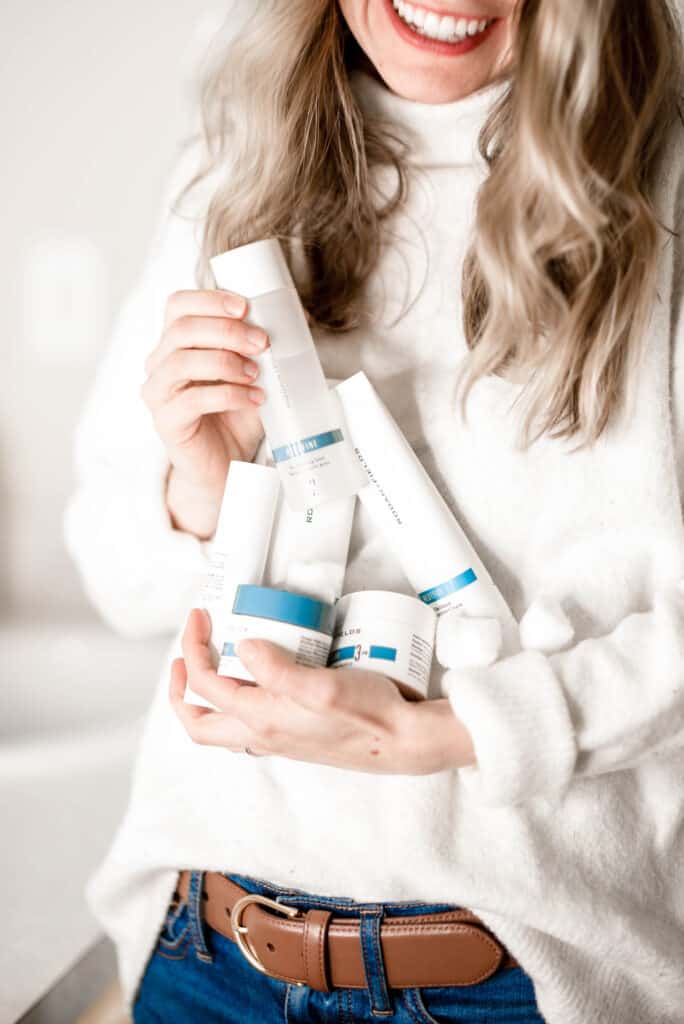 This regimen makes your dream of younger-looking skin possible by visibly lifting and sculpting your facial features to add dimension, refilling the loss of firmness, and minimizing the appearance of deep-set wrinkles and fine crinkled lines. These four products deal with your concerns individually to give your skin all the anti-aging replenishment in one place. While this new line of products can be a great addition to your beauty ritual, it may only work for some.
Hydrating can never be enough. And if you are as crazy for that extra oomph of moisture as everyone is, you will love to splurge on the label of this Rodan & Fields Active Hydration Serum. The serum has ingredients like glycerin and hyaluronic acid forming into an iconic blend, fueling your skin's desperation for hydration and keeping the skin plump for 8 hours. The brand claims that it instantly levels moisture by 200% +, which preps the skin's surface if you are trying to ace a seamless base for makeup.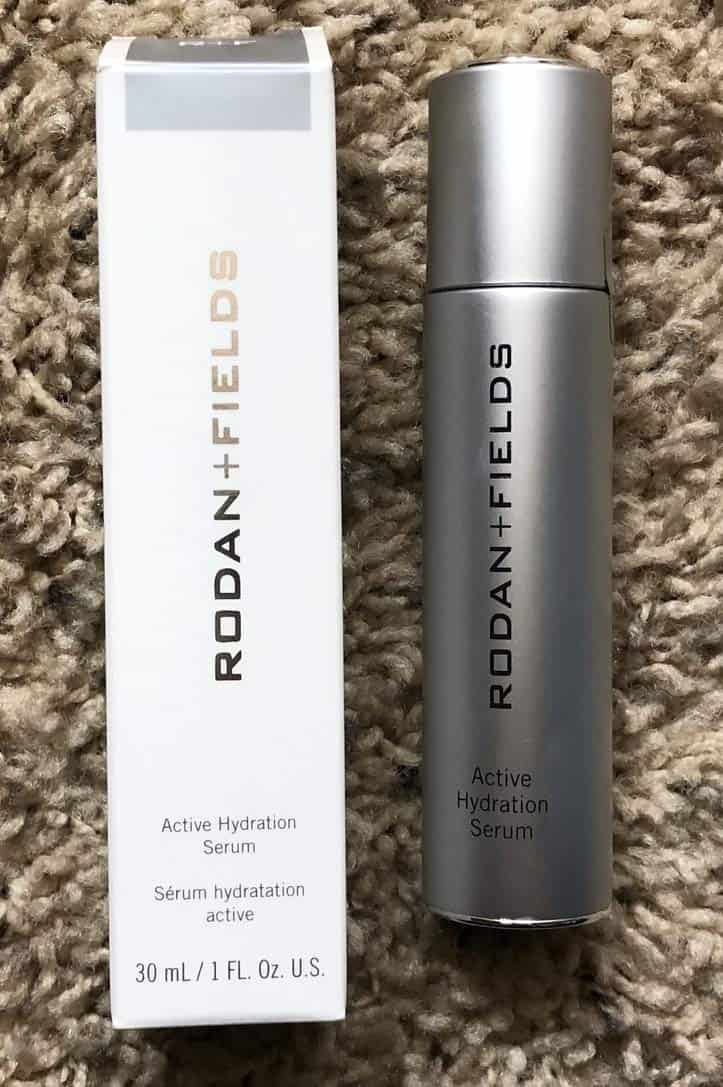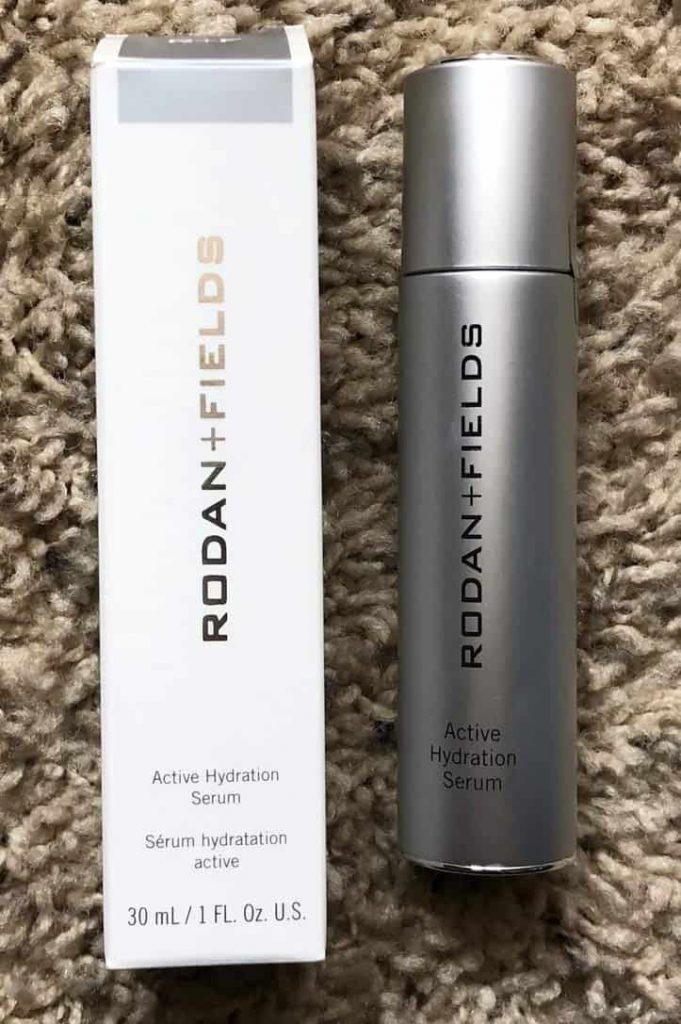 The best part about using this is it works on all skin types. Even if you have sensitive or acne-prone skin, you can give this a go without fearing breakouts or aggravating your skin's delicate outer barrier. The formula also boasts a unique 3D3P Molecular Matrix, which draws in moisture from the atmosphere around you and locks it on your canvas, preventing it from escaping. While this may be a thoughtful addition to your regime, users might not agree to break their bank account with this sky-high price.
REDEFINE Multi-Function Eye Cream
Most of us are already on top of our anxiety, and the dark circles just add to that baggage. And freeing yourself from the tension of under-eye expression lines or puffiness can be very frustrating because nothing seems to work, like ever! Rodan & Fields understands this global concern and has handcrafted the REDEFINE Multi-Function Eye Cream for this purpose.
The formula has raging reviews and claims to give you "Younger-looking eyes in a wink"! Enriched with an ethereal blend of ingredients like Vitamins C+F, Grape + Daisy Botanical Extracts + Antioxidants, the formula relieves the stress from our under eyes usually happens because of frequent contact with environmental aggressors. The skin around our eyes is the most sensitive part of the body and therefore needs more TLC.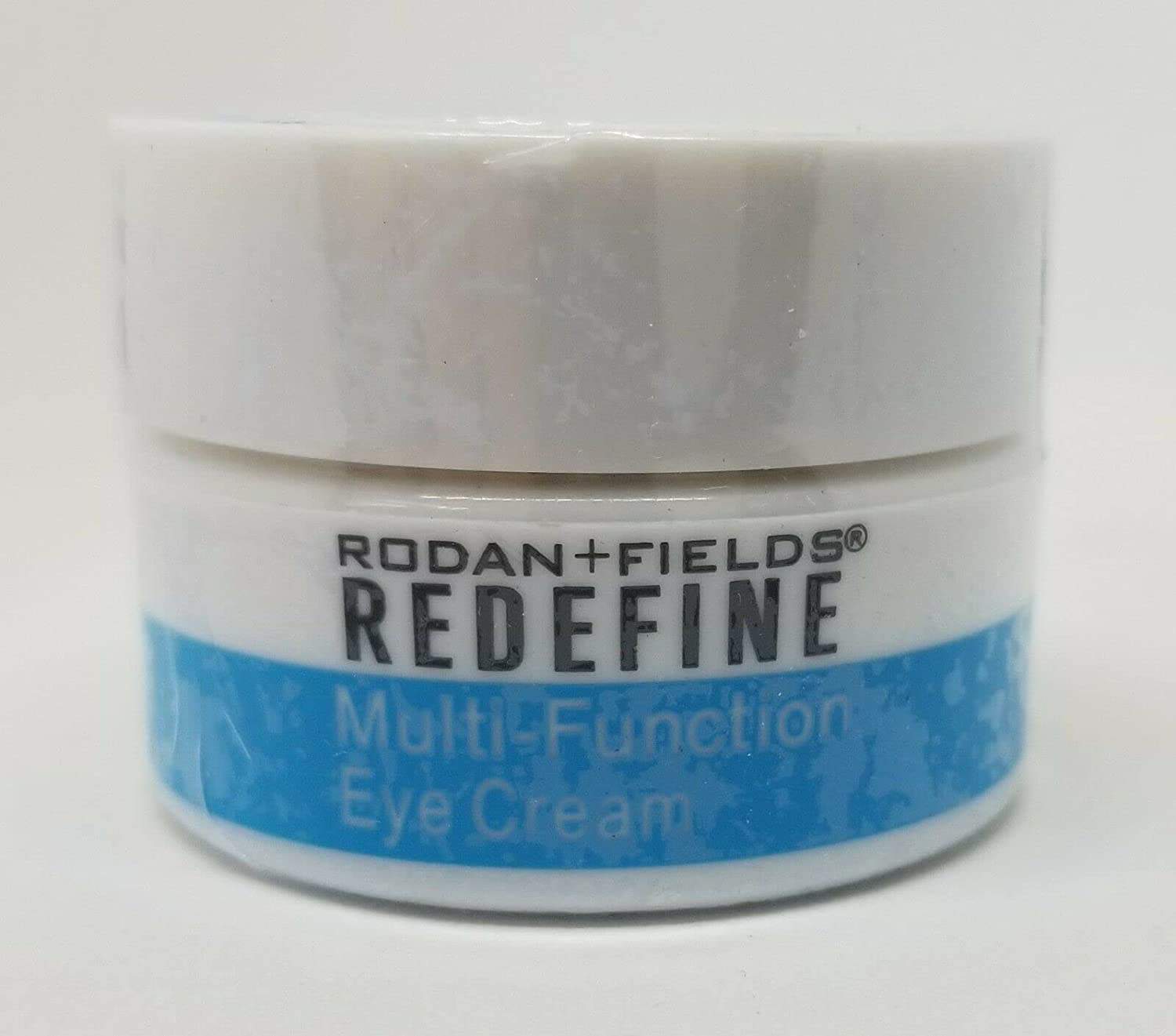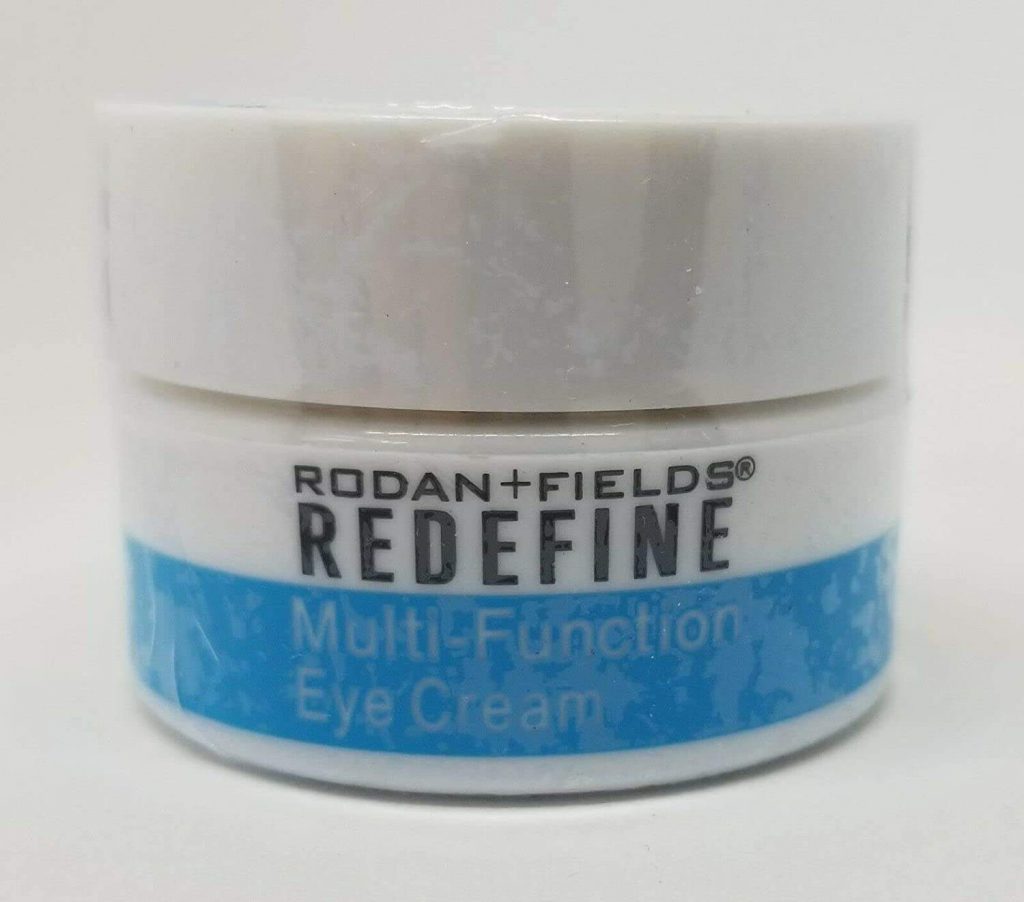 This cream Reduces fine lines and crow's feet, enhances firmness under the eyes, and brightens them so you don't look like a raccoon! While we love everything about the fragrance-free formula, it might not be effective for eliminating dark circles.
Who Is Rodan And Fields For?
Those who wish to regain lost elasticity and firmness of skin that goes away with age
People want to get rid of fine lines and wrinkles
Users who wish to have their skincare given a soothing relief
If you want your skin to look dewy and fresh
Those who want to create a flawless look without makeup
Those who want to calm down the signs of pimples, whiteheads, and blemishes on their skin
People who wish to address concerns like uneven skin tone
Users who want to target the leading cause of acne
People who want to brighten their skin's complexion and fix discoloration.
Those who wish to have healthy under-eyes
Users who want to get darker, fuller, and longer lashes without putting a mascara
Customer Feedback | Rodan And Fields Reviews
Sometimes we get so blinded by the beauty of something that we fail to see its flaws that were right in front of us the whole time. And later we blame that it was the fault in our stars that we suffered from a bad purchase experience. But we can all do without so much drama, especially in skincare. So I have gathered some statements from users who spoke on their journey with the brand. Let's see if there is a lesson to learn.
Leah mentioned, "After trying a lot of new formulas for my dark spots, I gave up looking for solutions. Everything I would use felt like it would give me noticeable changes, but nothing ever did. I bought one product, then another, then another, and the cycle just continued. My life completely turned around when my friend suggested this intensive acne treatment. The formula is very soothing on my skin, probably because it contains chamomile that calms any chances of inflammation.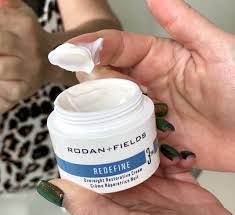 I have been using it for three months now, and I can tell I see a visible difference in my spots. The darkness from them is slowly fading, and even my acne has gotten under control. All the acne treatments I have used in the past were not that great regarding hydration, but this one plumps up my skin."
Shirley expressed, "With a double shift at the hospital, taking care of my skin, especially my eyes became very hectic. So I purchased the multifunction cream because everyone said nice things about it. It's been a month, and my dark circles still look the same as they did before. Never going to repurchase this."
Nadia said, "I love everything I have purchased here. Nothing has ever seemed to disappoint me. I benefited a lot from the lash serum. Thanks to the fact that there were no side effects for me, as it were for my cousin, which I still feel bad about. But I love how healthy and fluffy my lashes look. You would be surprised if you compared my before and after pictures."
Samantha pinned, "I feel everyone needs to understand that these products are ridiculously expensive. And we can easily find their dupes at a much cheaper range."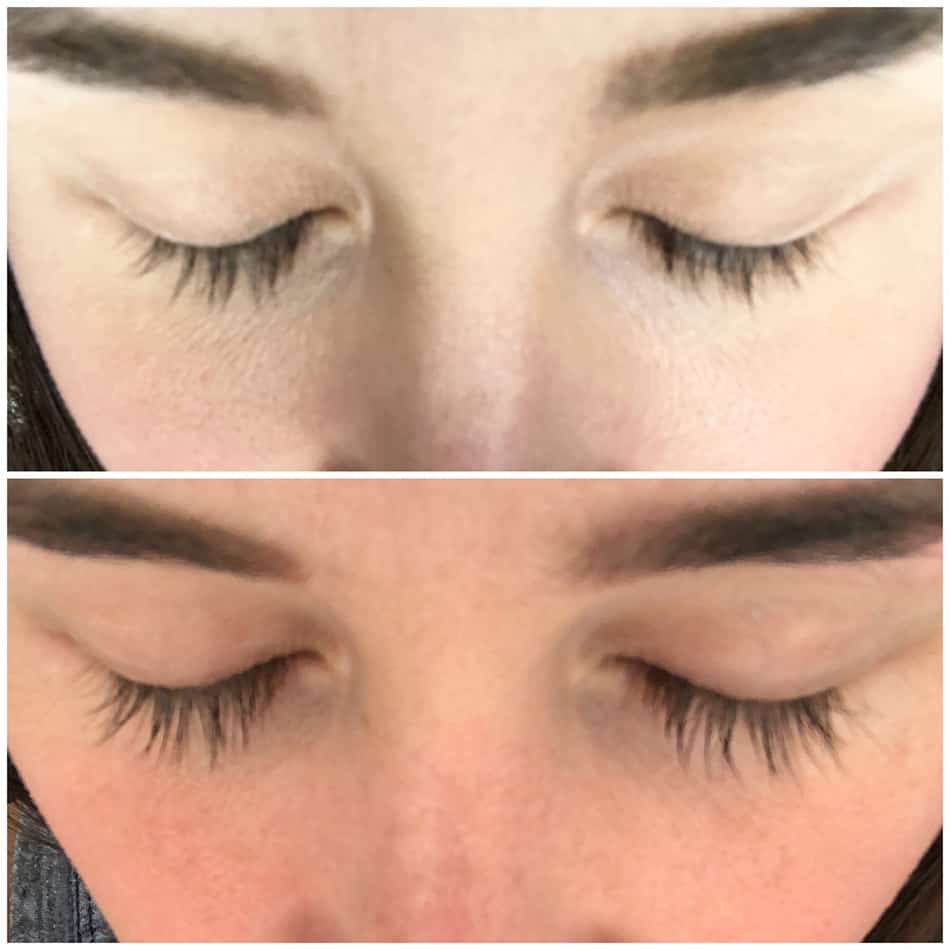 Jennifer commented, "After losing all hopes to regain my firm skin, I tried this out of curiosity, and oh boy! The results were terrific. I was going to give up in the first few weeks, but then I thought if I had spent so much, I might as well use it. The wrinkles and fine lines are almost disappearing, and I love that my skin always looks so rejuvenated."
FAQs | Rodan And Fields Reviews
Do any celebrities use Rodan and Fields?
Britney Spears is a big fan of the brand and depends upon its products to maintain that youthful glow on her skin, even after aging. Apart from her, Lisa Rinna also uses R+F formulations in her skincare routine. That is not all. She also introduced it to her daughters to help combat their journey of acne and post-acne marks.
Who should all not use Rodan and Fields Lash Boost?
Some brand products, like its popular Rodan And Fields Lash Boost, a lash-enhancing serum, are a big no-no for pregnant women or those who are nursing or breastfeeding. Those with a history of skincare allergies or medical history should consult their doctor first. People who have specific allergies or are sensitive to the ingredients contained in the serum should steer clear of it to avoid ugly mishaps like dryness or discomfort.
What are the side effects of Rodan and Fields?
Prostaglandin analogs are a common ingredient found in lash growth serums. The one belonging to this brand also has it and may lead to side effects like eye irritation, eyelid skin darkening, eye drooping, or permanent discoloration or darkening of the iris in people with light-colored eyes.
Why are Rodan And Fields banned in Europe?
People native to Europe strictly avoid indulgence in paraffin and petroleum. This also goes by the name of gas, kerosene, or diesel that we put in our vehicles. And this ingredient happens to be in Rodan & Fields. That is why petroleum products have been banned in the cosmetic industry of Europe By Law.
Closure
Skincare is a complicated game. You need to know everything before you get into bed with things before your skin can't come out later. And what makes this game even more complicated is when two kinds of people are in front of you.
Some can't stop praising the products as they changed their lives, while some complain about how they were a monumental waste of their money. Thankfully, the Rodan And Fields Reviews give a lot of closure about the brand's best sellers and whether they are effective for people eagerly searching for skincare solutions.
From an overall point of view, the brand is doing well, especially with its Redefine Regimen formula, which is breaking records. Let's not forget people are as crazy about its lash boost formula as they were when it flooded hundreds of headlines. But despite all the good parts, they are not without their flaws. Most users were unhappy that the cost was too high and challenged their wallets in many ways.
Some users reported they saw results a bit late or got some side effects from them. It's your call in the end. After all, you win some, and you lose some. Or you may get lucky and only see good results. That's for you to find out!
I'm Sarah Abraham, the founder and co-author of Blushastic.com and a professional makeup artist. Beauty is more than just skin deep, and that's why I'm passionate about sharing my knowledge and experience to help people feel confident and beautiful on the inside and out.
Whether it's skincare, haircare, or fashion, my goal is to empower women to feel their best. With my expertise in the beauty industry, I strive to provide practical advice and tips that are accessible to everyone, regardless of their skill level or budget.