Skincare on your mind? If you are a beauty fanatic and cannot keep your hands off every new product that enters the market with bling, you sure have a good eye! But, rather than picking things that sit on the top shelves of stores, you must pick up products with an army of trustworthy ingredients. Luckily, we know just the thing for you!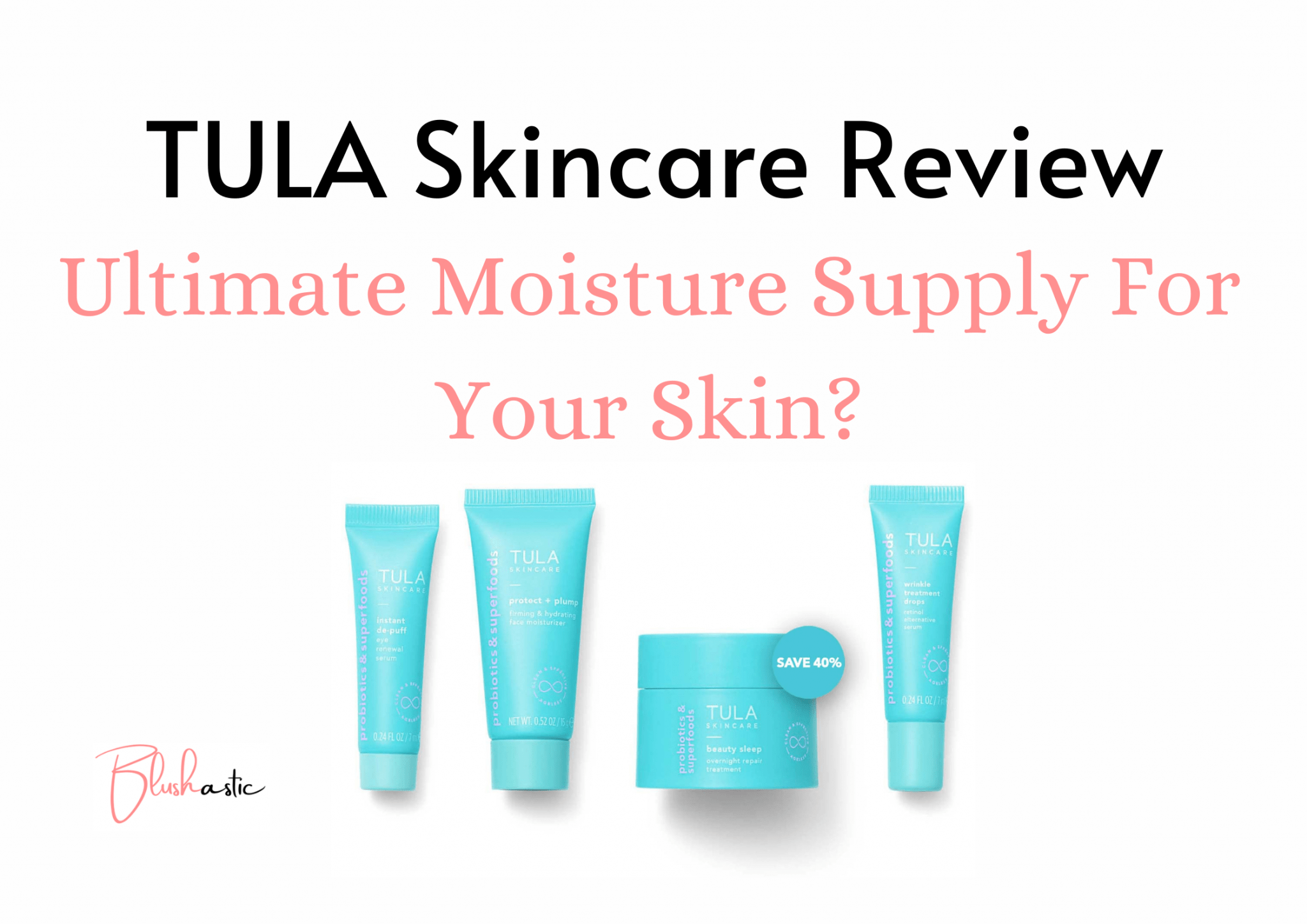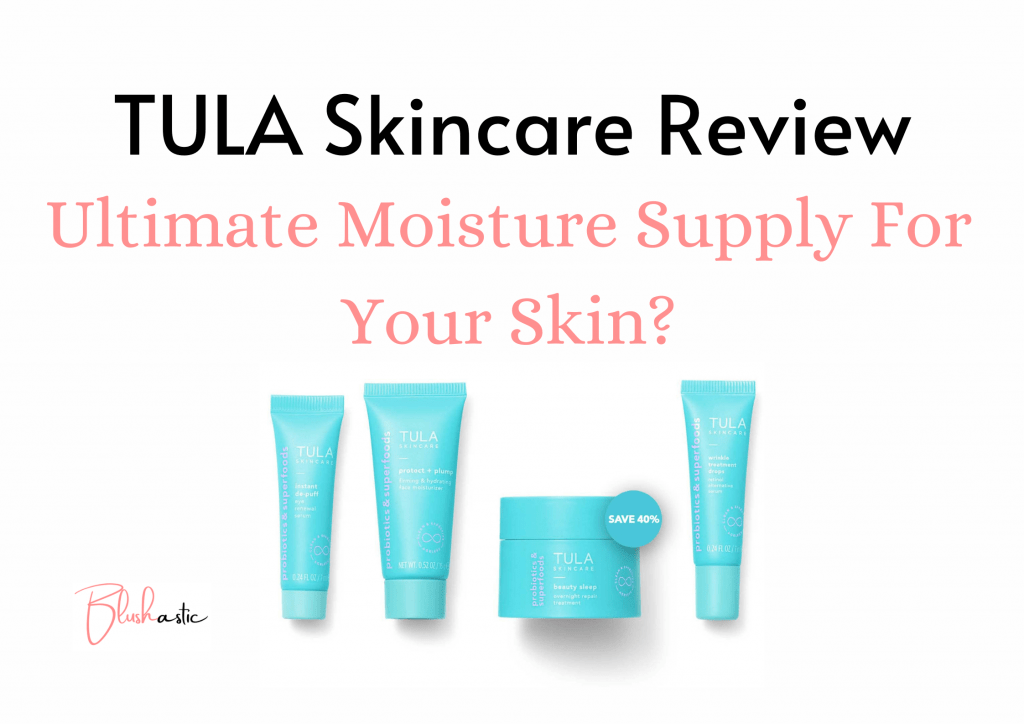 According to Tula Skincare, it has garnered a lot of attention upon itself. But do you know why? If you have a thing for soothing, repairing, and anti-aging properties in your cabinet, then the brand claims to have a lot in store for you! But will it reap benefits for your skin? Should you try it out? Does it live up to your safety measures? We've gathered some genuine Tula Skincare reviews to get the truth out. Let us dig deep to uncover the truth about this brand.
TULA Skincare Reviews |
Ultimate Moisture Supply For Your Skin?
Are you hopping from one brand to another and still need help finding what suits your skin best? Well, you are not alone in this misery! This journey can be exhausting sometimes, but that does not mean you pick the wrong ones. TULA Skincare claims to realize the potential of having happy-looking skin and addresses all your skin concerns with finesse. What makes it stand out of the line and suitable for your skin is it is enormous on superfoods that charge your skin back with life and give you a new beauty regime to be excited about!
What is the key to the healthiest skin ever? It can't be all good sleep and drinking gallons of water, right? So, what is it that everyone is missing out on? The answer is, – probiotics! And apparently, Tula Skincare proudly claims that its composition is built on the core of exotic probiotics and a bunch of other rejuvenating ingredients that claim to enhance the skin-renewal process and leave you with a canvas that is glowing, protected, and firm from within.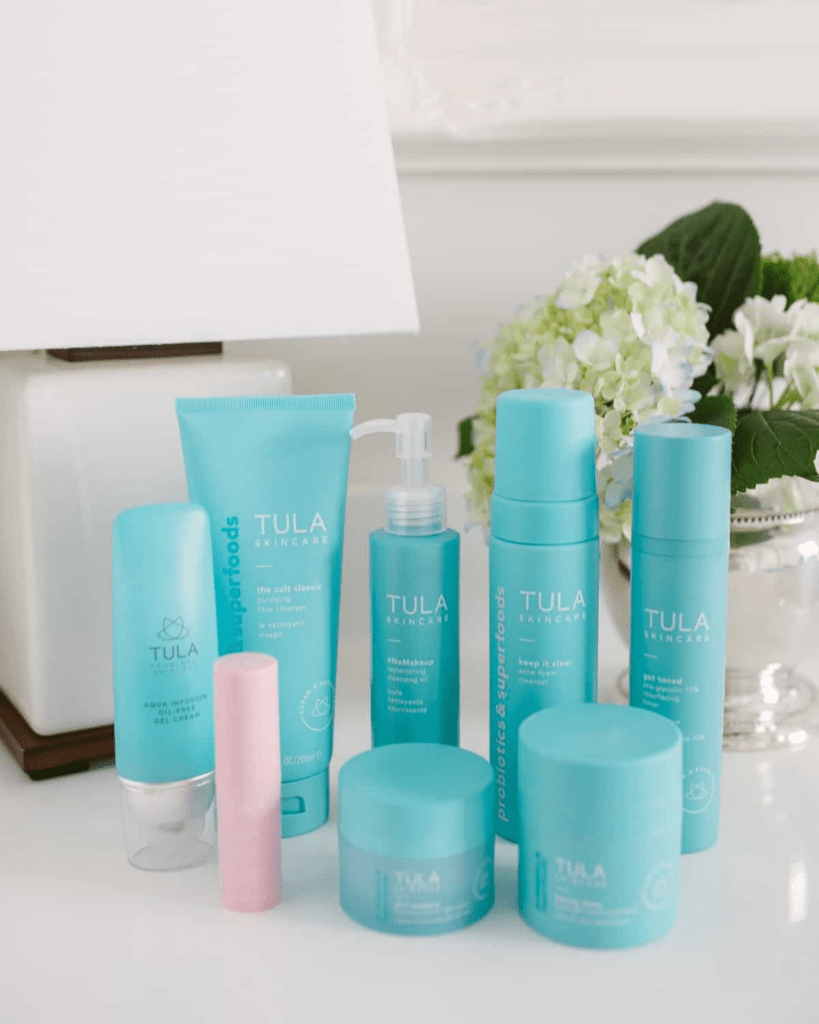 Ingredients like hyaluronic acid, vitamin E, turmeric, prebiotics, blueberries, vitamin C, and AHAs strive towards smoothening your skin, double-cleansing, removing clogged dirt, warding off aging signs, enhancing elasticity, and improving the overall health of your skin. But doesn't it sound too good to be true? Can you believe it?
Safety is a priority, and it should be. The brand takes care of these needs, and none of its products contain nasties. No ingredients can strip your skin of its natural moisture or harm its barrier. People with all skin types, including sensitive skin, can greatly benefit.
Who is TULA Skincare For?
People with dry skin, or

Have a compromised skin

Users who want to rebuild their skin's protective lipid barrier

People who want to evade dullness and get a brighter complexion

Users wishing to amplify hydration levels

Those suffering from premature aging signs like fine lines and wrinkles

Users who want to make their skin texture smooth

Users who like to stay away from any harmful chemical in their skincare routine

Even pregnant women can use Tula skincare
Benefits
The skincare industry is growing at a budding rate, and so are the skin problems of people! So, if you are on the hunt, you need to be at the right place at the right time to get all the good things in your basket! Tula claims to offer your skin a handful of benefits. Let us see if you need them!
Lightweight, non-greasy texture

Enhances brightness and radiance of the skin

Rich in powerhouse ingredients like probiotics, prebiotics, blueberries,

Contains glow-boosting components

Intensifies hydration and nourishment

It helps in the reduction of fine lines and wrinkles

Calms down signs of irritation

It does not clog pores or leave a white cast

Strengthens skin barrier

Protects, plumps, and smoothens skin texture

It can be used under makeup too

Fights dull skin, dark spots, and hyperpigmentation

Free from all kinds of toxins

Suitable for all skin types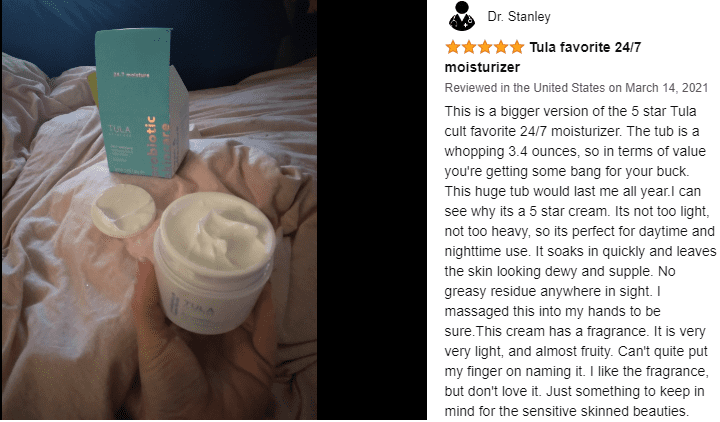 Drawbacks
Some products are on the expensive side according to the quantity offered.

It may take more time to show significant results.
Best Of TULA Skincare
Tula Skincare Dermatologist Reviews have gathered 7 products that have got people hooked to them! Let us take a sneak peek!
TULA Skin Care Glow & Get It Cooling & Brightening Eye Balm
If you are addicted to good eye creams that make your under-eye areas feel fresh and boost instant energy, then the Tula Glow and Get It Eye Balm will do a fine job. Thanks to the formula, it contains a powerful combination of aloe vera, apple, watermelon, caffeine, and probiotic extracts that give your eyes a lit-from-within glow.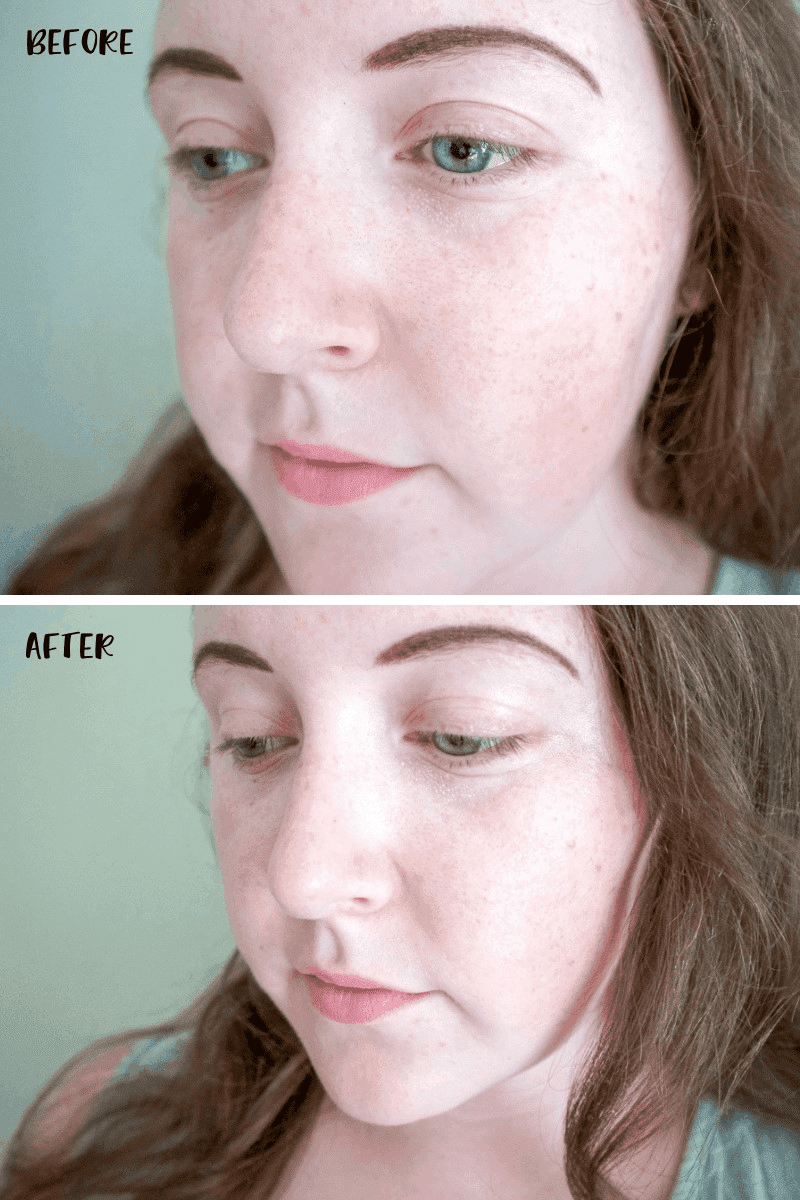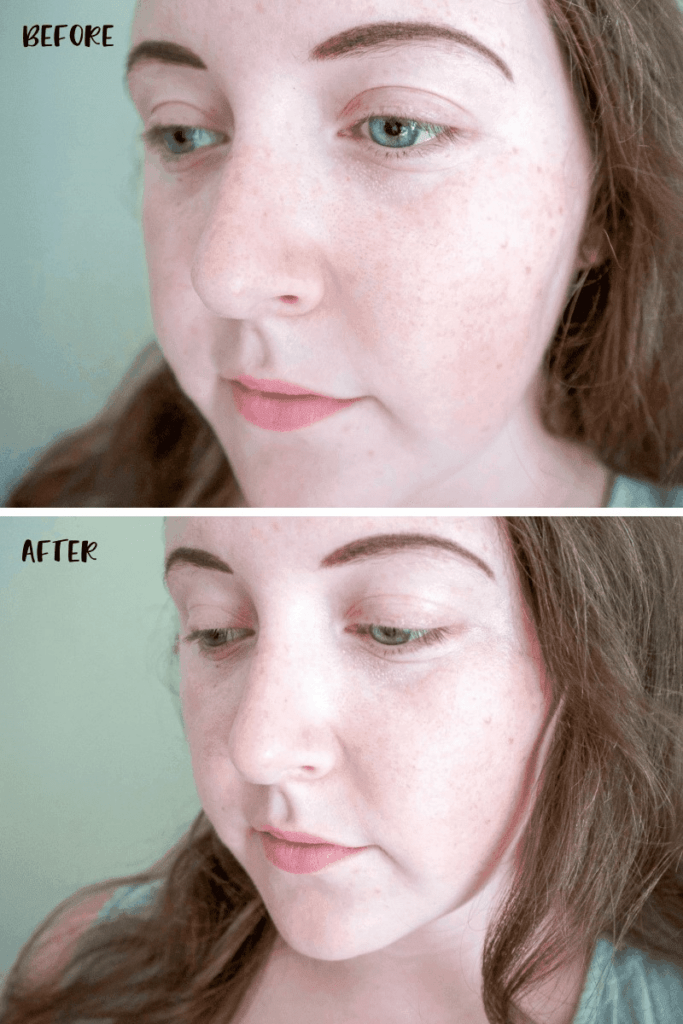 This blend deeply rejuvenates these delicate areas, wards off wrinkles, tightens the appearance of loose skin, locks moisture, calms irritation, and encourages smoothness. Given that most of us are trying too hard to fight those stubborn dark circles and raccoon eyes throughout the year, this eye balm can be an excellent addition to your skincare routine. The cream brightens and energizes, so your eyes feel truly awakened like never before!
TULA Skin Care Rose Glow & Get It Cooling
& Brightening Eye Balm
One is never enough, so the brand has another eye care in its arsenal that most beauty enthusiasts will want for themselves. The Rose Glow & Get It eye balm mimics all the ingredients of the original eye balm, yet it's the bestseller with the most reviews. Do you know why? This composition has the added benefits of rosewater, and rosehip oil, which boosts collagen formation, exfoliates dead cells and protects your skin against sun damage.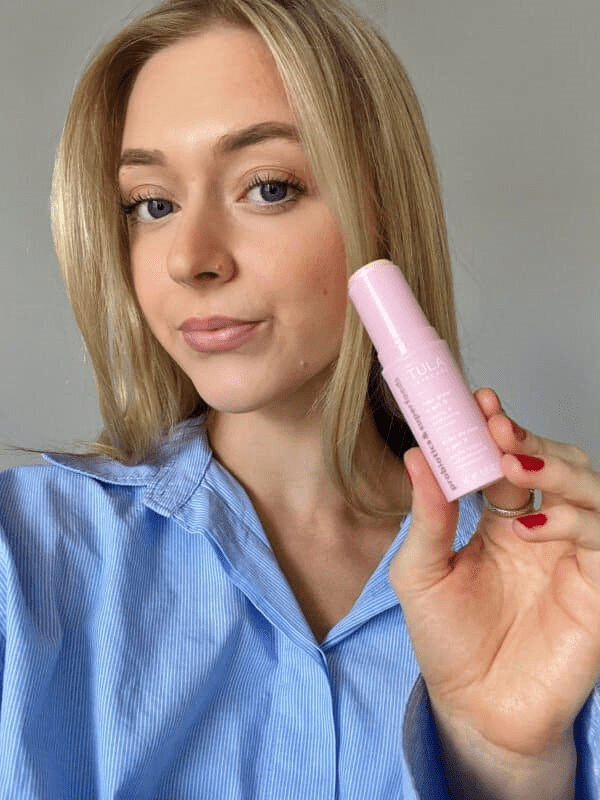 Rosewater offers other benefits like calming signs of irritation, reducing hyperpigmentation, and increasing brightness from within. If you want that dewy look or a glowy finish, you can wear it under or over your makeup and as a highlighter too! The balm is suitable for all kinds of skin, including blemish-prone skin tones. Clinical results of the brand prove that 96% of users agreed that their under eyes felt more refreshed and radiant after using it.
TULA Skin Care The Cult Classic Purifying Face Cleanser
Washing your face daily is crucial in the beauty regime and keeps your skin healthy. But have you ever wondered if your facial cleanser is stripping off the essential oil from your face and compromising the skin barrier? A good cleaner like the Purifying Face Cleanser from TULA is wholly dedicated to removing all the dirt, impurities, and bacteria stuck on your skin, unclogging your pores.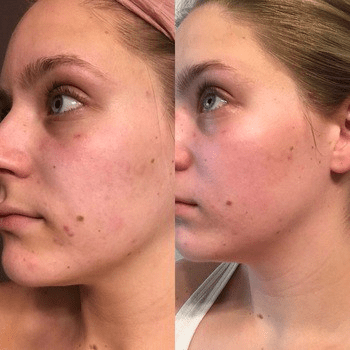 The formula features an effortless gel-based texture that feels gentle and prevents stripping up natural moisture. You don't have to worry about over-drying, as this cleanser will take care of it for you! There are prebiotics, probiotic extracts & turmeric in this formula, which help purify the skin help in clarifying it without disrupting the balance. Although all skin types can use the formula, people with dry skin will benefit the most from it.
TULA Skin Care Face Filter Blurring and Moisturizing Primer
If your makeup looks cakey and can be noticed at all events, then you are probably using a bad primer. With different kinds of skin types, there are options for everyone. So, choosing a suitable primer can feel tricky at times. The TULA Face Filter Primer claims to be an excellent addition to your beauty regime if you want to get an even texture in your makeup.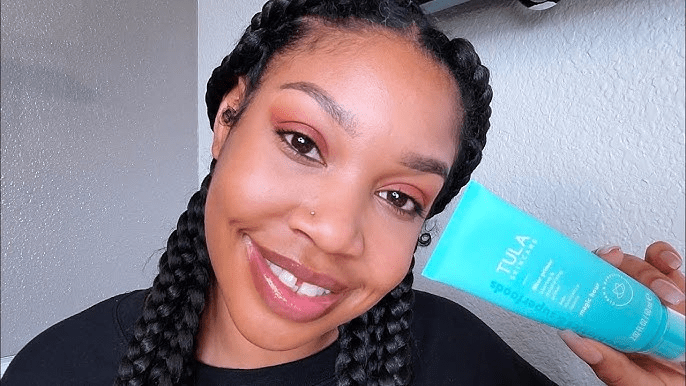 This formula contains licorice and probiotic extracts that help improve the skin tone in the long run and finish your look with much-needed hydration and glow. The best part about using this serum is that it has a mousse-like formula that blends like butter on your canvas and releases glow particles illuminating. Everyone loves a hint of radiance in their makeup so that you can use your primer like a pro!
TULA Skin Care Protect + Glow Daily Sunscreen Gel Broad Spectrum SPF 30
It is a misconception that when you are indoors, your skin cannot be harmed by the sun's UV rays. This makes it imperative that you use a good sunscreen at all times during the day to protect your skin against the damaging effects of the sun. The Protect +Glow sunscreen from the brand has an SPF 30 that aims to shield your skin from the face of pollution & blue light while you are indoors or outdoors.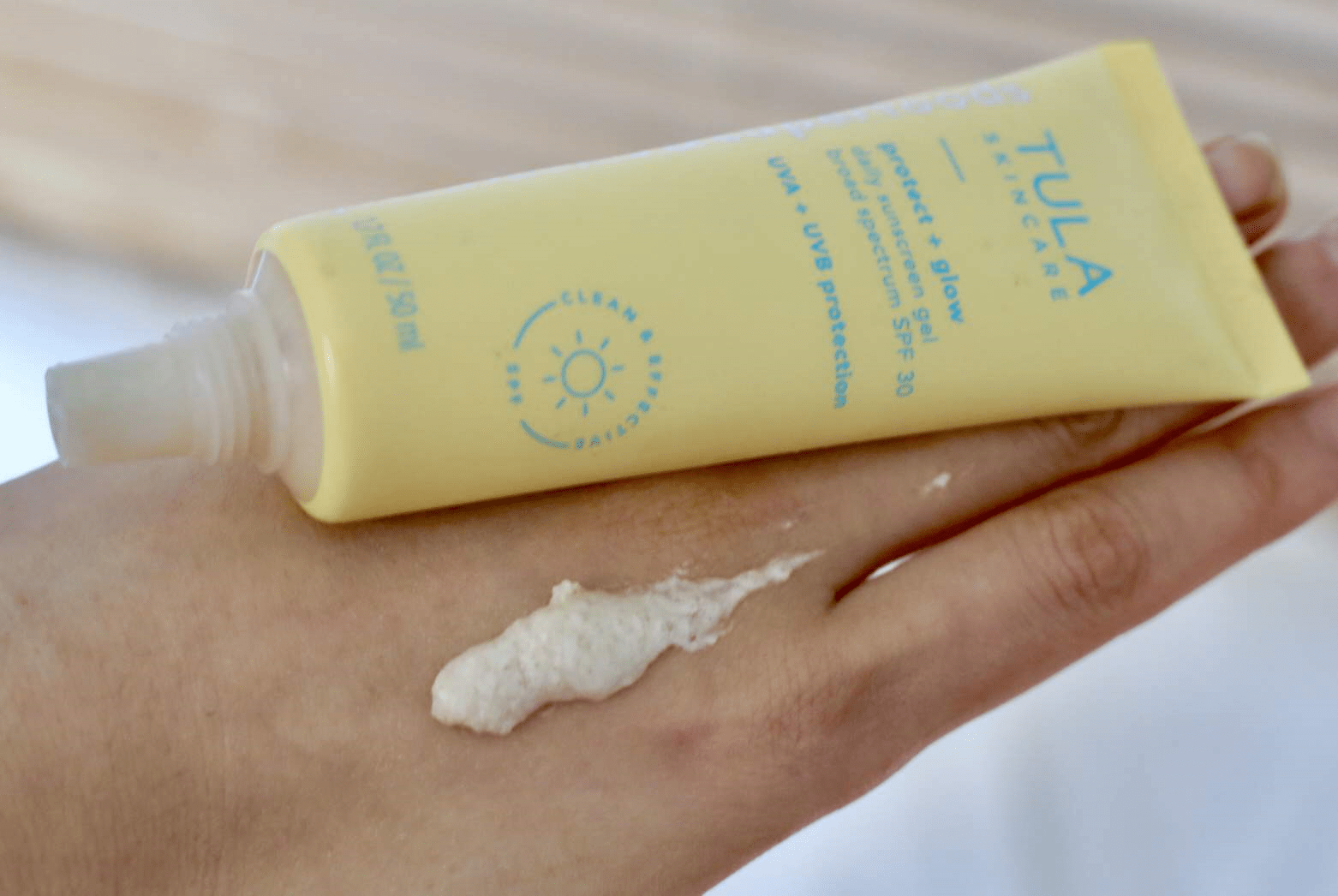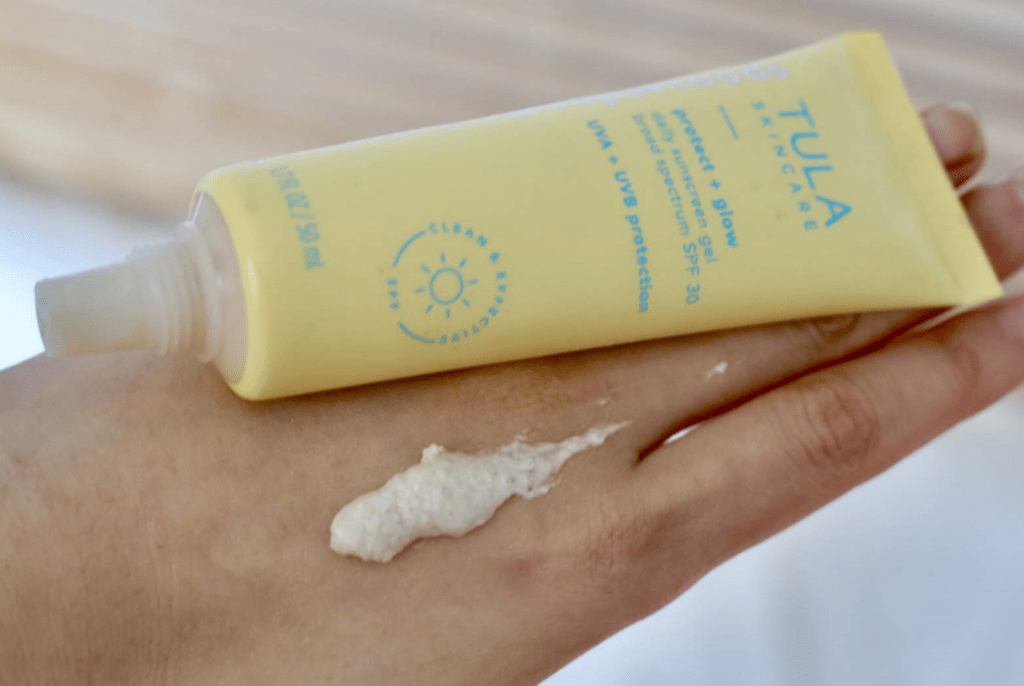 The formula stands out from the rest, as it contains encapsulated technology which leaves a non-greasy finish on your skin. What users have loved the most is it does not clog their pores or feel heavy after some time. Thanks to probiotic extracts, pineapple, and papaya, the gel texture feels weightless on the skin and leaves a pleasing glow. The clinically-proven formula can be worn alone or under makeup as well!
TULA Skin Care Brightening Treatment Drops
Skin that looks balanced and calm is a favorite. But how many of us succeed in making this dream come true? The Triple Vitamin C Serum claims to recharge your skin with 2-3 drops that you can use at both AM and PM. The 10% triple Vitamin C complex is mainly dedicated to treating stubborn signs of dullness, fighting hyperpigmentation, and reactivating your skin against all the pollution and stress it has faced outside. If you want glowing skin that looks beautiful and bright, this is your chance to do it!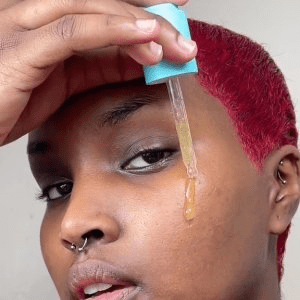 Given that the formula is loaded with Prebiotics plus probiotics, lychee & mango extracts. It improves the tone and restores an even texture. Your face won't feel heavy, as the serum is unlike others and does not leave a sticky residue. It promises not to clog your pores, as it is non-comedogenic, oil-free, and fragrance-free.
TULA Skin Care 24-7 Moisture Hydrating Day and Night Cream
Your skin cannot live without a moisturizer, as it is something you put on your face daily to keep it hydrated from all nooks and corners. This makes it mandatory that this face cream possesses a lightweight texture so that your skin does not become conscious of it. The hydrating day & night cream from TULA is a reservoir of moisture, as it offers your skin unparalleled hydration for the whole day.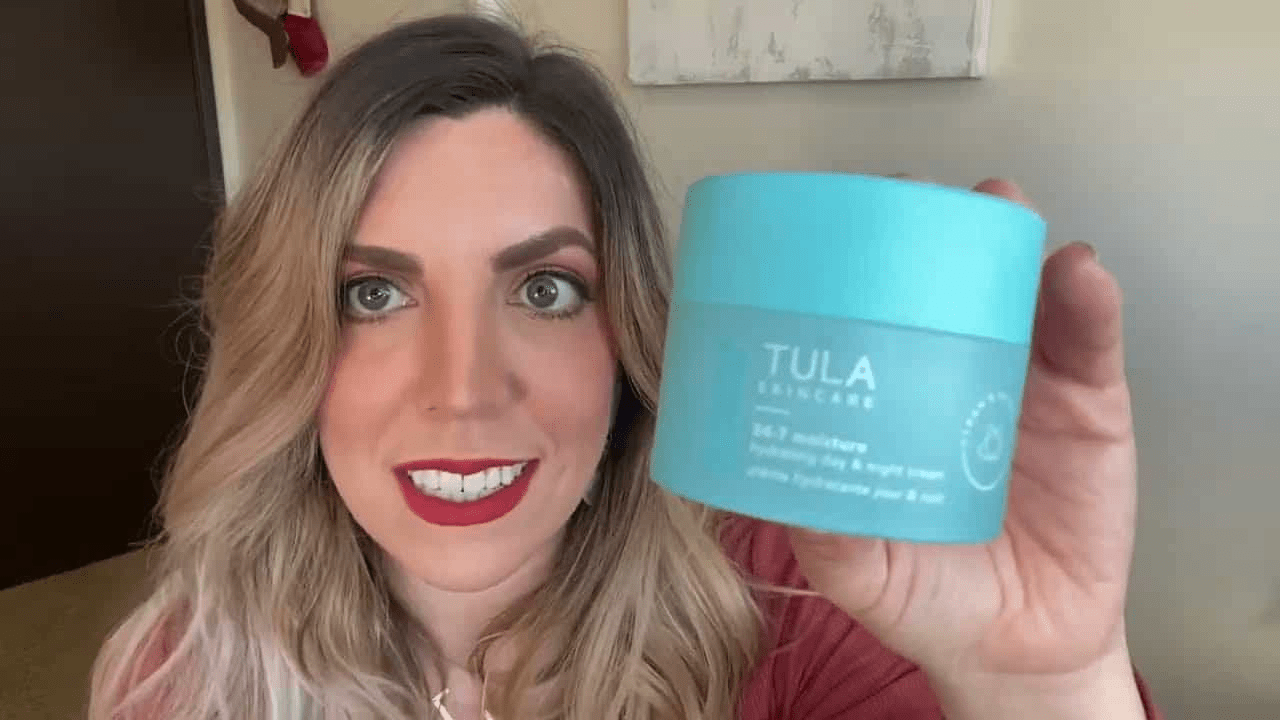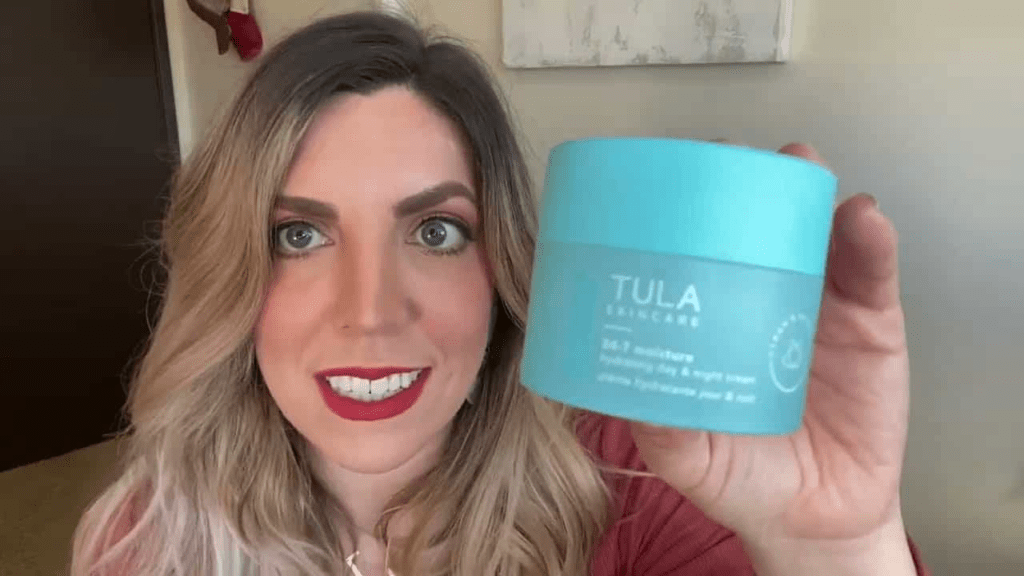 This brand's best-seller is made of handpicked ingredients like probiotic extracts, apple & watermelon, squalane & collagen, prebiotics, and peptides. All these potent ingredients help strengthen the skin's lipid barrier and replenish other skin needs, like enhancing smoothness, nourishing, reducing wrinkles, and improving firmness. 96% of users said their skin felt hydrated all day, whereas 90% were satisfied with the plumpy effect on their complexion.
Customer Feedback | TULA Skincare Reviews
If you are a beauty enthusiast and like experimenting, you would know better that we all have a fetish for the best products driving the internet crazy. But it is easier to believe the claims if you know someone who has tried it. This might be a challenging process, and you have to take the first step in understanding what is best for promoting the health of your skin. TULA Skincare Dermatologist Reviews have been the skincare talk of the town lately. Reports from trusted sources have penned down their thoughts on the same. Let us unravel what users have had to say!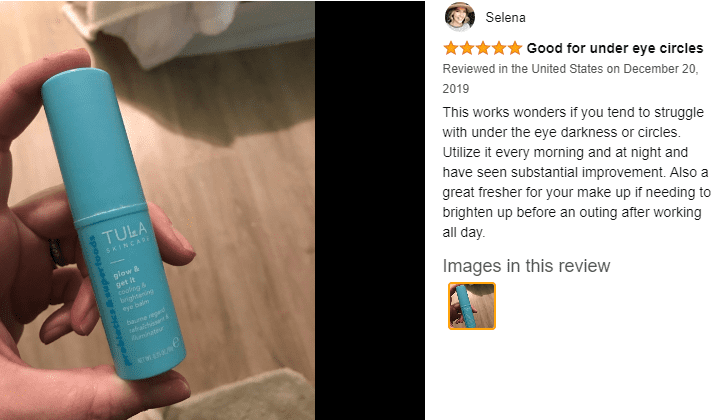 Cynthia mentioned, "I am not very picky about moisturizers because most of them suit skin nicely. However, a friend recommended this to me last summer, and I tried it out. I have to tell you, this has been the best experience ever. What I love the most is that this cream makes my skin feel calmer and clearer without hinting at greasiness. Sometimes I also wear it more than two times a day as it revives my skin fully."
Emily pinned, "My dry skin loves this composition, but I only have one complaint. The quantity is too less according to the price I am paying."
Maureen expressed, "Always been scared of acne flare-ups, breakouts, and pimples troubling my face because I have sensitive skin. I was not thrilled when I got my hands on this one, but I was hoping the reviews online would do this serum justice. I am pleased that it has been effective so far."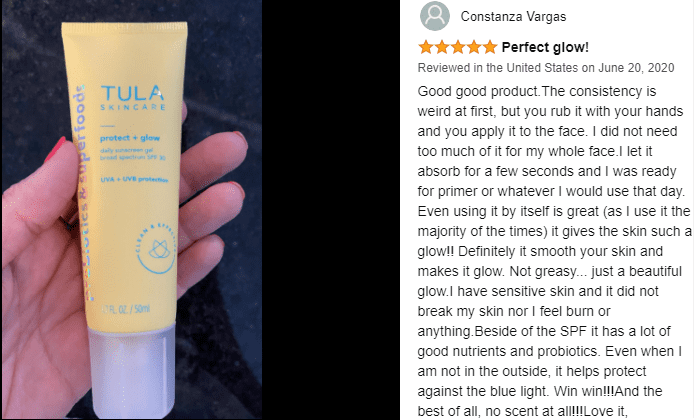 Georgia said, "I have sensitive skin, but this suits me perfectly. However, this has not done anything to add any glow or radiance to my skin. I wish I had gone for something else that had more reviews online."
Rachel commented, "Honestly, I have hoarded all their brand products for their skin-loving ingredients. There are no toxins or chemicals, so keep my skin happy."
FAQs | TULA Skincare Reviews
How long does it take for TULA to work?
Tula skincare usually takes about thirty to sixty days to kick in its effects on your skin and show noticeable improvements. However, users should be mindful that everyone has a different skin type. So, the results will vary from person to person.
Is TULA safe for sensitive skin?
Yes, TULA is safe for sensitive skin and claims that its products are formulated without any added fragrance, allergens, or irritants that could clog pores and have been tested safe for sensitive skin.
Do any celebrities use Tula skincare?
Actress Mandy Moore swears by the Tula Pro-Ferm Overnight Complex eye treatment, saying it is her skincare savior. She feels that she cannot do without this eye cream, as it has rich and nourished emollients and prebiotic extracts which maintain smoothness and minimize puffiness, dark circles, and wrinkles.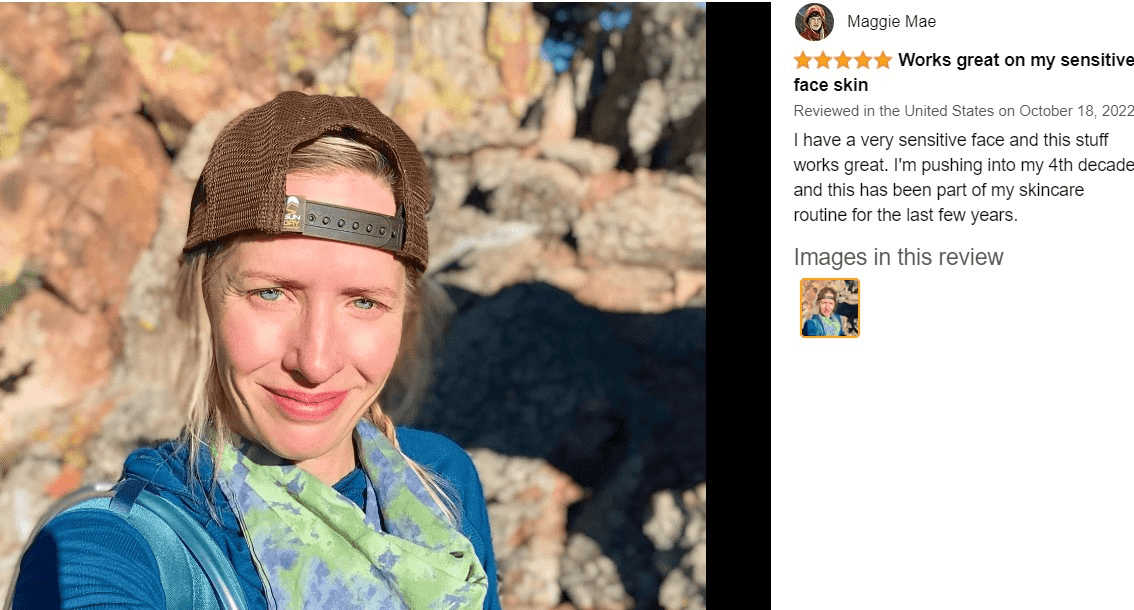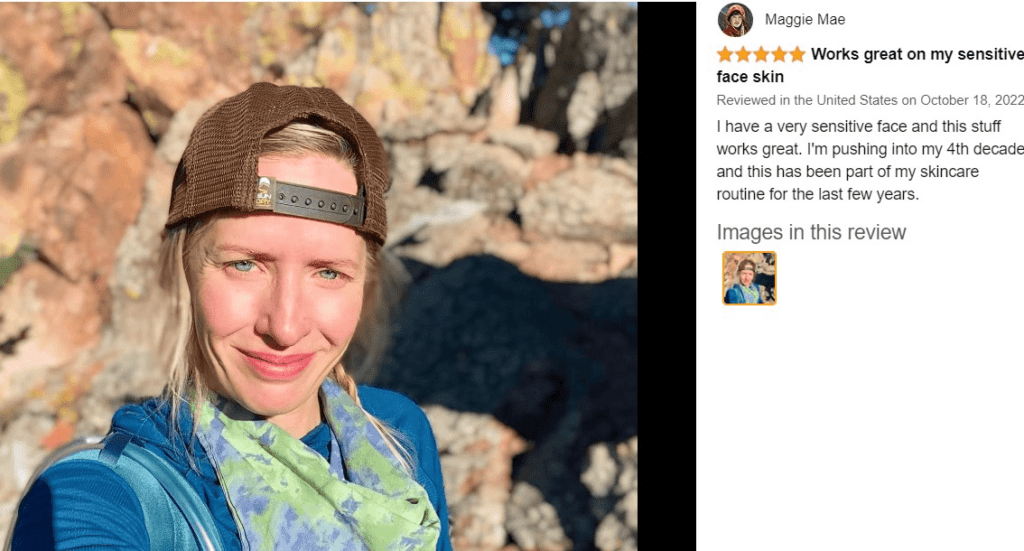 Does TULA have toxic ingredients?
Instead of synthetic ingredients, the brand uses only natural products like prebiotics, probiotics, and a healthy combination of other botanical extracts to satisfy the different needs of your compromised skin. The brand believes in renewing beauty and has clearly stated that it is free from toxic chemicals like sulfates, parabens, talc, TEA/DEA/MEA, Triclosan, Mineral Oil, Phthalates, Plastic Microbeads, octinoxate and & Oxybenzone.
What age is Tula skincare for?
The brand claims its products are for all skin types, balanced, combination, matured, dry, oily, or sensitive. Most users who depend upon Tula are in their mid-twenties, making up for the skincare brand's core customer base. 75% of users who use products of this brand are under the age of 35.
Closure
Weather is not the only factor why your skin is losing its attractiveness. Sometimes, using the right skincare products for a short time can prevent your chance of looking youthful and radiant. If you feel that your skincare routine is not working, this means your beauty shelf is in serious need of a makeover! After fishing things out, we finally have something to say.
Tula Skincare Reviews claim to give you all the courage you need to take that leap and go for this brand! It has all the hero ingredients that your chapped, dehydrated, or lifeless skin needs. All formulations feature a proprietary blend of all-natural exotic ingredients, giving your skin a relaxing break.
From what we read, it is crystal clear that Tula has wrapped most of the skincare community around its fingers with its charm. And why wouldn't it? Who would want to avoid giving your skin the proper pampering it deserves? While Tula lovers pointed themselves out in the crowd, some users were not that impressed, mainly because of the high price point. But all good things come with a fat price tag, won't you agree?
Rebecca is a skilled writer with a passion for makeup and skincare. With years of experience in the beauty industry, she has a deep understanding of the latest trends and products and a talent for creating engaging content that resonates with her readers. Whether she's writing about the latest skincare products or sharing her favorite makeup tips, Rebecca's writing is always informative, entertaining, and inspiring.