When was the last time that your skin looked clear and even-toned? Flawless skin is still a distant reality for many while only a handful steps away from the 'perfect skin tone.' But some skincare actives that help you attain your perfect skin tone genuinely deserve recognition. I'm talking about the miraculous ability of Vitamin C to deal with skin problems, which is no longer a secret.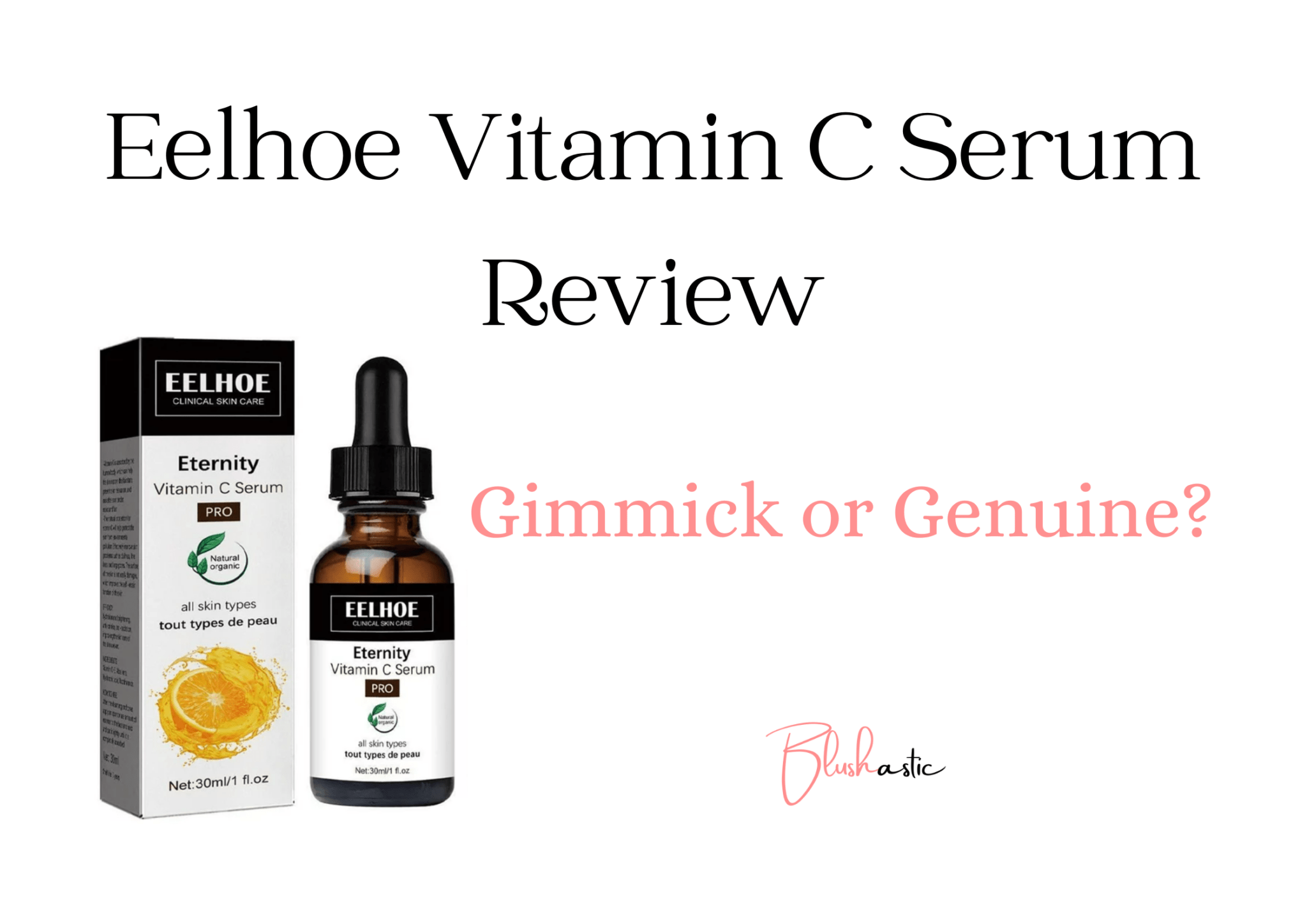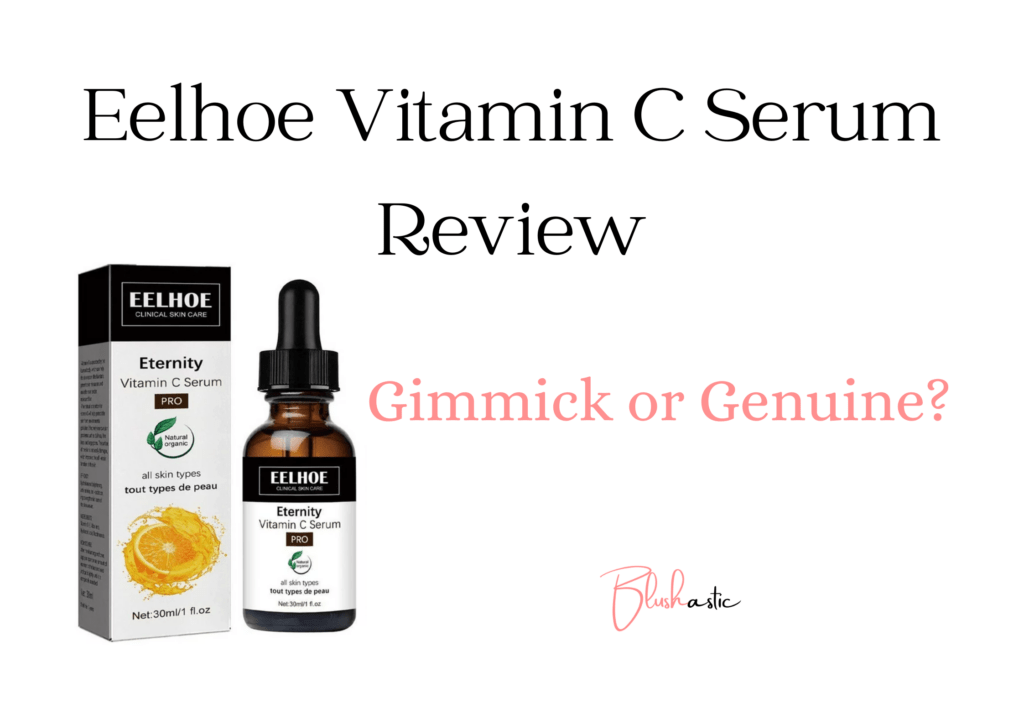 Eelhoe Eternity Vitamin C Pro Serum claims it tackles all your skin-related distress! So, let us see if our Eelhoe Vitamin C Serum Reviews surpass this claim. As we map the product's brand, benefits, usage, ingredients, and reviews, get all your answers about the serum and find out if it's worthy of your purchase.
Eelhoe Vitamin C Serum Reviews | A Boon For Your Blemishes?
The brand behind the Eelhoe Eternity Vitamin C Serum Pro is EELHOE. They provide both cosmetics products and makeup tools in the USA. Their top-selling product, the Eelhoe Collagen Boosting Serum, stands out as a powerful anti-aging solution, cherished for its impressive capacity to visibly diminish fine lines, wrinkles, spots, and dullness. They are cruelty-free and ship worldwide. Their customer care is open 24/7, and you can reach them with your related query. The Vitamin C Serum comes in a 30 ml bottle, and bulk purchase options are also available.
Eelhoe Eternity Vitamin C Serum,Eelhoe Vitamin C Serum,Hyaluronic Acid Vitamin C Serum For Face, Eelhoe Vitamin C Serum, Vitamin C Serum For Face (2pcs)
Eelhoe Eternity Vitamin C Serum: Vitamin C Serum for Face with Helps Boost Collagen Production and Reduce Fine Lines and Wrinkles!
For Everyday Use: Smooth This Eelhoe Eternity Vitamin C Serum Until Thoroughly Absorbed, Use As a Day or Night Cream for Face and Neck.
Effective Anti-wrinkle: The Eelhoe Eternity Vitamin C Serum Unique Formula is Able to Firm, and Smooth the Delicate Areas of the Face, Minimizing the Appearance of Wrinkles, Deep Wrinkles.
Natural: Eelhoe Eternity Vitamin C Serum Loaded with Natural Ingredients, Attack the Skin Issues Like Wrinkles, Fine Lines, Dry Skin, Acne, or Uneven Skin.
Suitable for All Skin Types: This Eelhoe Eternity Vitamin C Serum is Naturally Mild and Suitable for All Skin Types, Moisturizes and Nourishes Skin.
Eelhoe Vitamin C Serum Benefits
The main target of this serum is to heal the lack of flexibility in our flabby skin. It treats dullness, wrinkles, large pores, and dark under-eye circles. The serum's antioxidant effects also boost collagen production (improving skin elasticity), skin hydration, tone brightening, and lift saggy areas. In a gist, I delineate the prime benefits of the serum here.
Anti-Aging: This serum reduces fine lines and wrinkles. It makes a good choice for saggy, dry, or uneven skin. It reduces inflammation, restores skin elasticity, and makes it firm. The all-nourishing features of this serum allow your skin to smoothen over time. Overall, it gives that young gloss and clean appearance that you seek.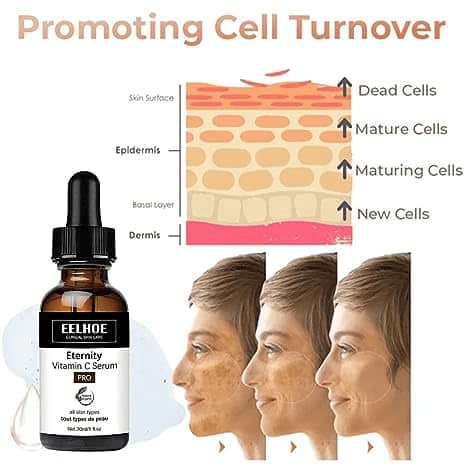 Antioxidant Properties: The antioxidants prevent the free radicals in our body that later disrupt our collagen and elastin (the two protein fibers responsible for our youthful skin). It reduces melanin and whitens the skin tone. Plus, the textural irregularities of the skin (like fine grain, roughness, darkness, slackness, and instability) lessen over time.
Intense Hydration: Eelhoe Eternity Vitamin C Serum's skin repair qualities come from its ability to replenish moisture in our skin by profoundly hydrating it. Each drip of the essence is potent and penetrates deeply, which helps in skin cell turnover (new cells rise on, surpassing the maturing, mature, and dead cells). The increased suppleness in the skin reduces the appearance of laugh lines.
How To Use?
If you seek to use the product to gain maximum advantages, this precise step-by-step method will help. The brand claims it fits well on all skin types, and you can apply it twice daily (both morning and evening). The serum applies to your skin, face, hand, and body.
Cleanse your face to remove excess dirt or oil. Now that your face is clear, apply your toner (or skip this step).
Apply 2-3 drops of the serum and spread it circularly.
Gently massage it around and allow it to absorb completely.
Apply your moisturizer, and follow up with an SPF.
You can boost the efficacy of this serum by using an anti-aging beauty device, such as the Solawave Wand, which will aid in better penetration of this serum into your skin and maximize its benefits. It additionally offers other expert-recommended technologies like Red and Blue Light Therapy to renew your skin from within.
It would be best to be mindful of what to use (and what not to use) alongside the Vitamin C serum. Besides, this serum can be harmful to some skin types. You will learn about their details in the FAQ section later here.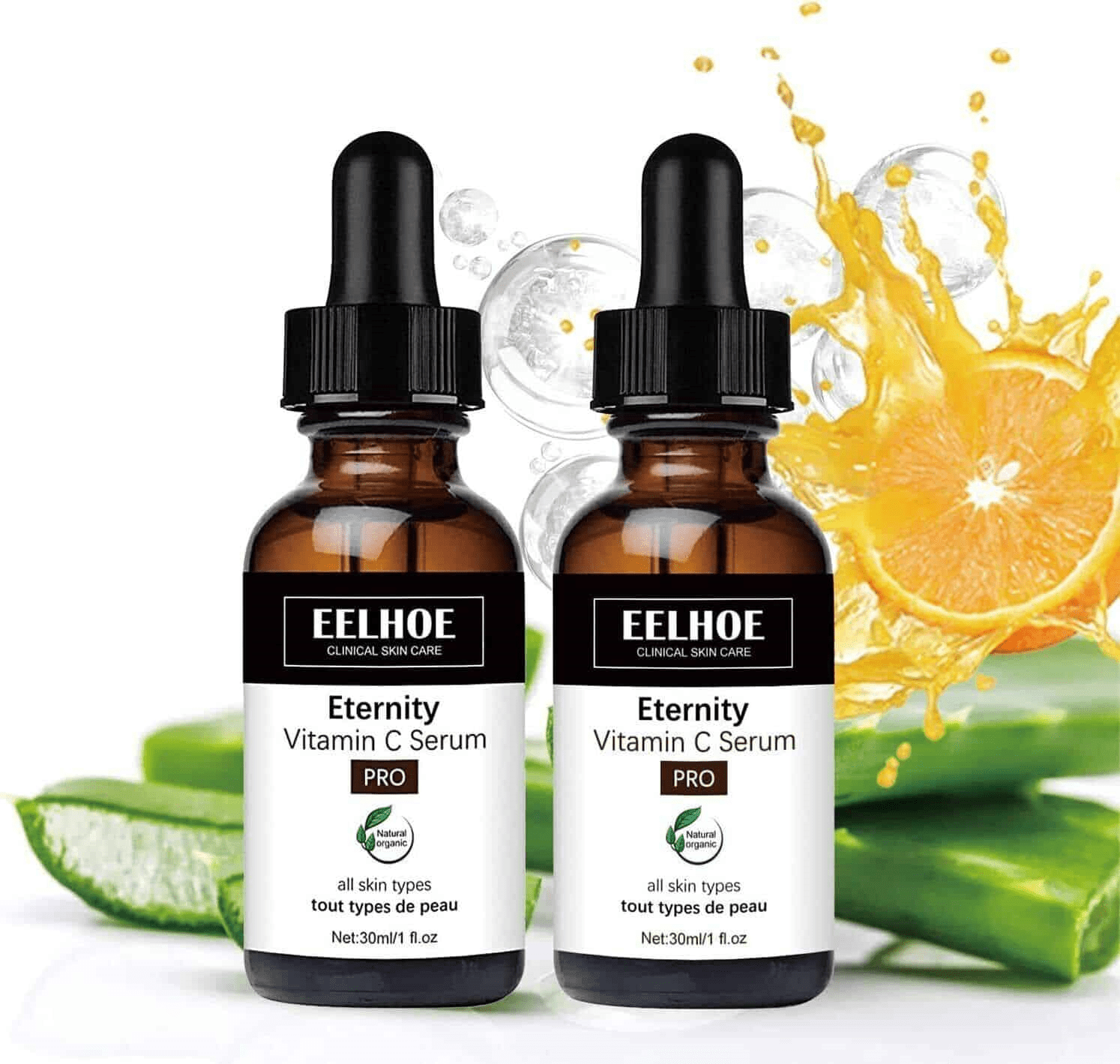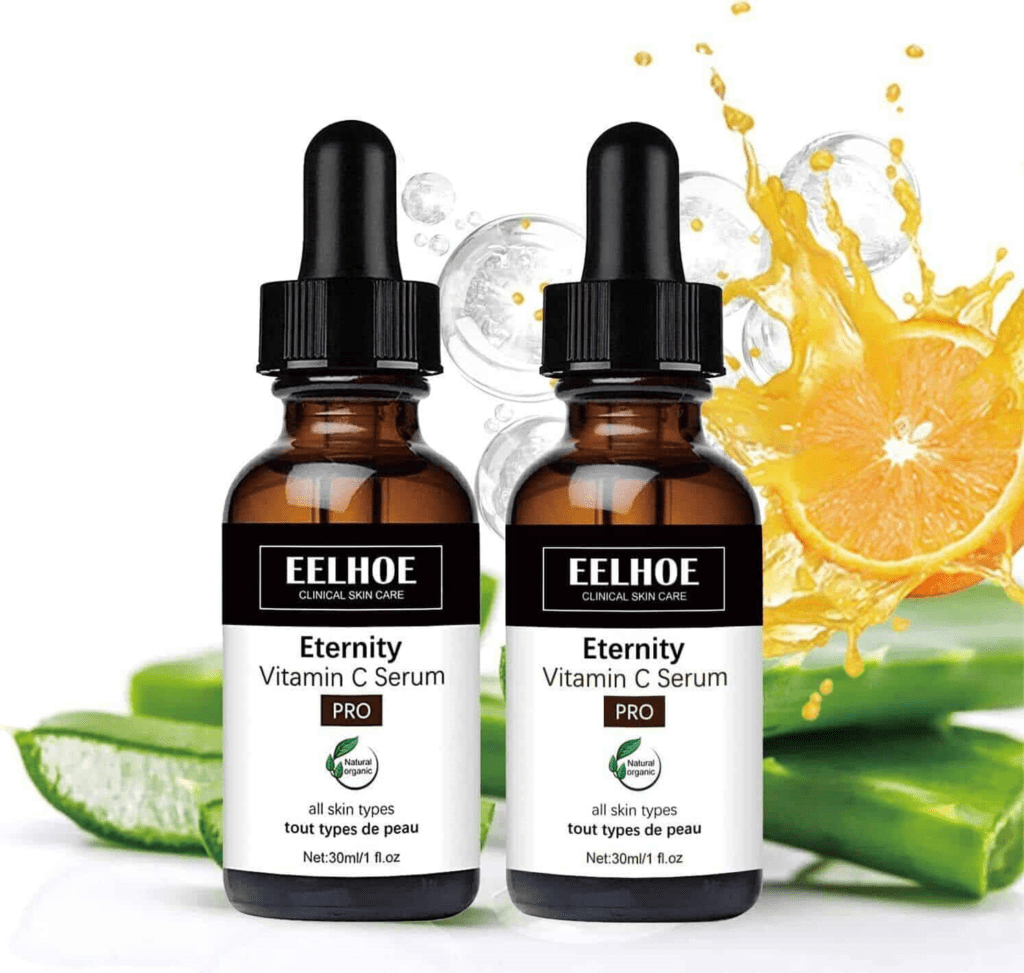 Extra Tips
If you are a beginner, have sensitive skin, or face irritation after applying Vitamin C serum earlier, you must gradually introduce it into your skincare routine. You may use the Vitamin C serum after applying a hydrating toner or a hydrating serum like Hyaluronic Acid or Snail Mucin. It creates a barrier and prevents irritation. Also, remember these crucial points.
As a beginner, use Vitamin C on alternate days instead of daily. Increase its usage slowly.
A lightweight formula like 5% to 10% Vitamin C concentrations should be ideal for beginners. Increase it gradually to 15% or 20% only if the serum is comfortable in your skin.
Different forms of Vitamin C suit different skin types. For instance, L-Ascorbic Acid (unstable but pure form of Vitamin C) can benefit oily to normal skin; Sodium Ascorbyl Acid is suitable for oily and acne-prone skin. Magnesium Ascorbyl Phosphate (a water-soluble Vitamin C, too) can be good for dry and sensitive skin.
Always apply a moisturizer afterward. A ceramide moisturizer creates a healing environment for the skin.
Pair up your Vitamin C serum with an SPF whenever you use it during the day. Together, they become an unstoppable anti-aging formulation.
Eelhoe Vitamin C Serum Ingredients
The product mentions that it is free of mineral oil, essence, alcohol, silicone oil, and heavy metals. The formula is mild and non-irritating. If we talk of the composition of Eelhoe Vitamin C Serum Pro, a few of them are really potent.
Vitamin C: The main ingredient of the Eelhoe Eternity Vitamin C Serum is Vitamin C. It is behind all the magical functions of the serum. It does everything from treating hyperpigmentation, wrinkles, dark spots, and dullness to hydrating and nourishing the skin.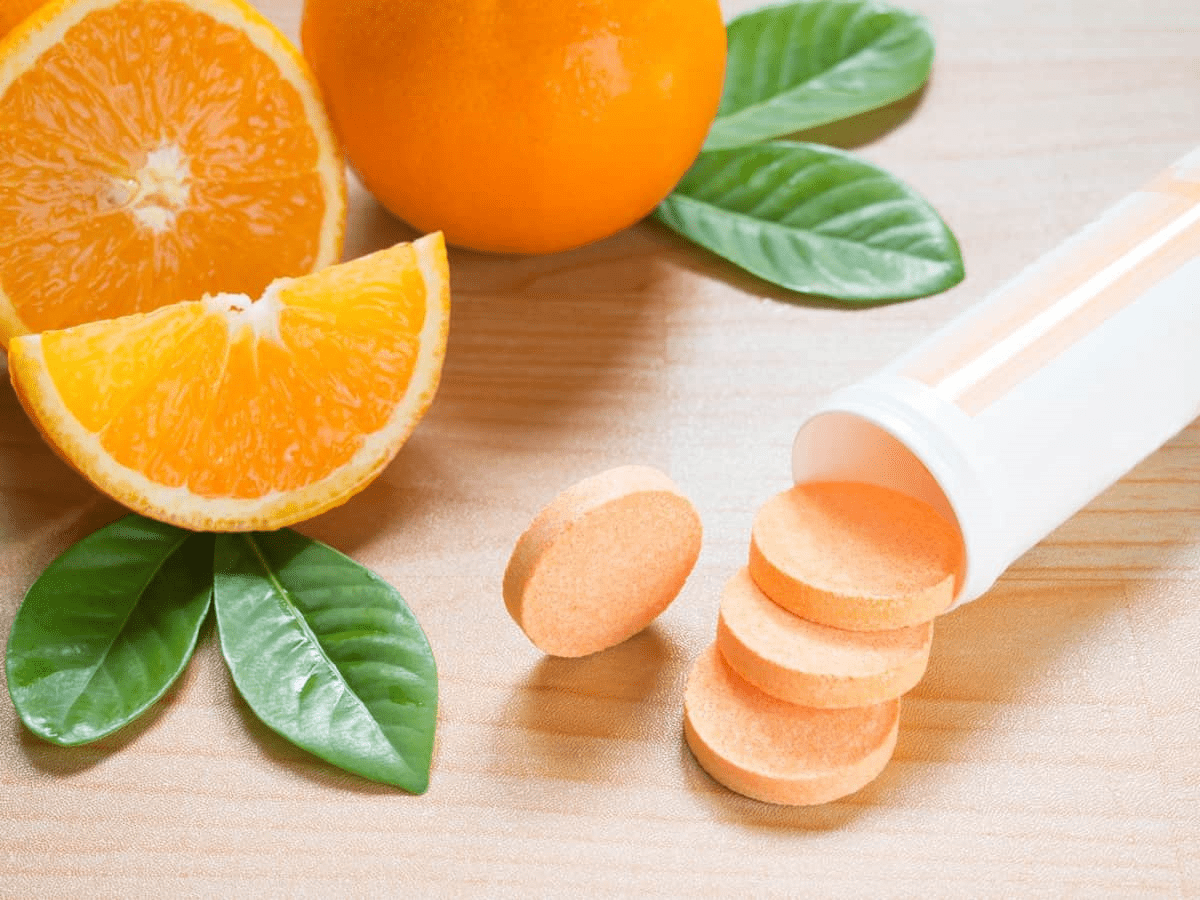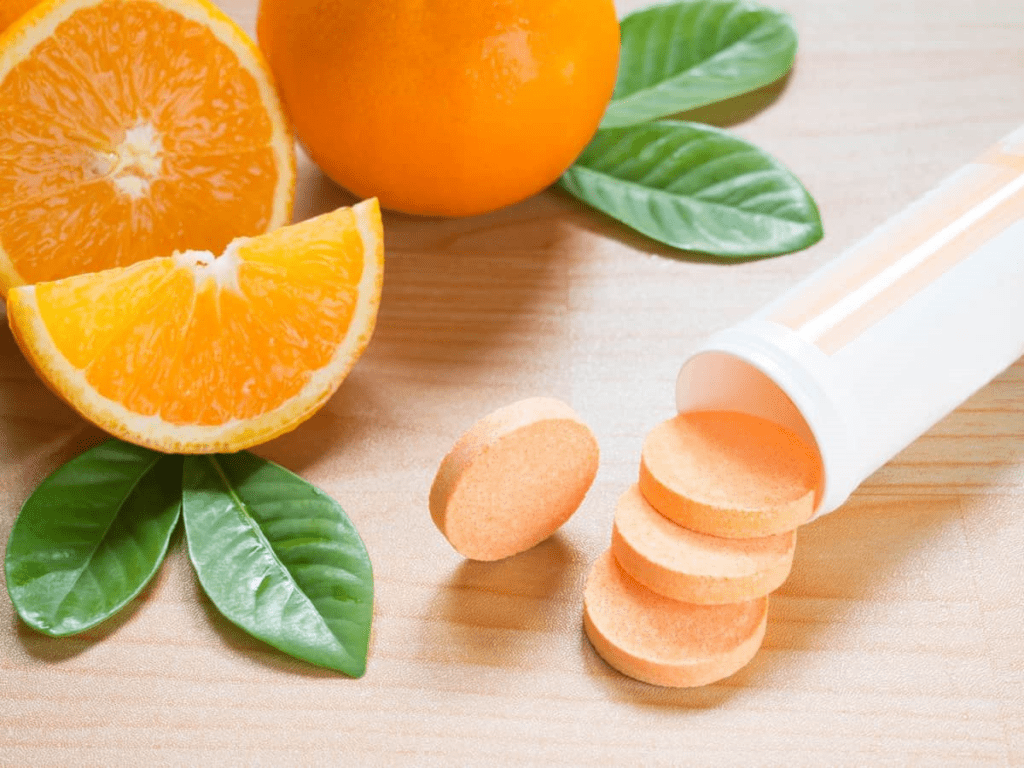 Vitamin E: When we mix Vitamin C with Vitamin E, they form a formidable duo. They include a potent antioxidant together and improve your overall complexion. They protect the skin from unseen environmental aggressors, diminish discoloration, promote even skin tone, and strengthen skin health.
Hyaluronic Acid: The prime usage of this active ingredient is to supplement the Eelhoe Serum in providing long-lasting hydration that, in turn, treats many skin disorders and softens its irregular texture. HA can plump and stretch your skin, which fades the wrinkle lines.
Herbal Aloe: It complements the serum by boosting collagen, fighting free radicals, soothing inflammation, and lowering the chances of frequent breakouts. Aloe Vera has cooling and hydrating qualities that protect your skin from sunburns and make it supple and smooth.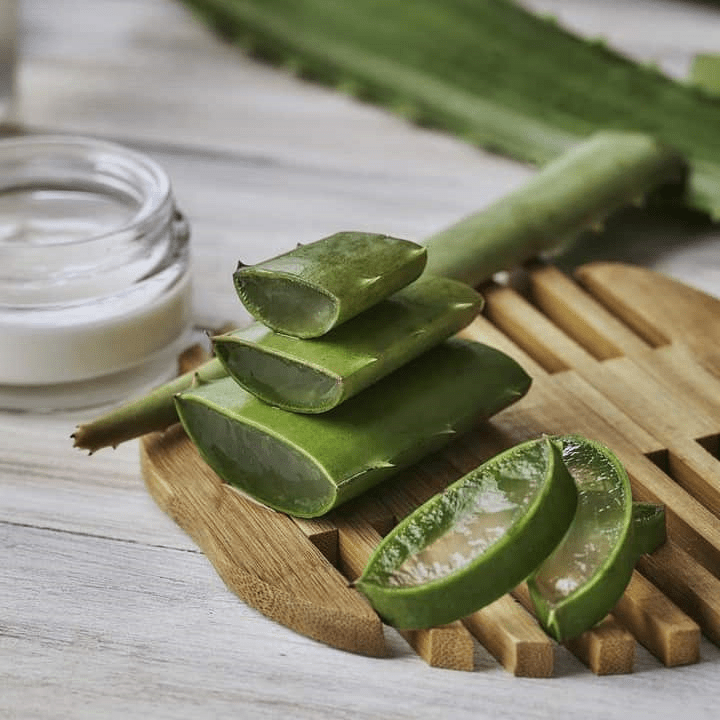 Niacinamide: It works with Vitamin C to fight aging signs and reduce redness. It heals and strengthens the skin barrier. As a result, the water loss from your skin is negligible.
Some Concerns
The percentage of Vitamin C in the product isn't mentioned, which can cause concern for sensitive-skinned folks. Hence, it is advisable to perform a patch test by applying 1-2 drops of the serum (once or twice a day for 2-3 days) on an area of your face that does not have skin irritation or acne. Then, you may apply it to your entire face if you do not observe any disturbance.
Moving forward, let us elaborate on the pros and cons of the Eelhoe Vitamin C Serum.
Pros of Eelhoe Vitamin C
It is non-comedogenic and suitable for sensitive skin.
It can help treat acne and improve coarse wrinkles.
The serum protects from moisture loss and increases skin radiance.
It speeds up skin cell turnover and reduces dark spots and inflammation.
This product contains no synthetic color additives, fragrances, or stabilizers.
Cons
The serum may not work on some of you.
The percentage of Vitamin C concentration isn't mentioned.
It may burn or irritate sensitive skin or acne-prone skin.
The ingredients list of the serum needs to be more explicit and well-detailed.
Buyers' Feedback | Eelhoe Vitamin C Serum Reviews
Let me begin by putting out my personal experience first. I was even looking for the Eelhoe Vitamin C Serum Pro Reviews before intending to purchase it. It was primarily to deal with the fine lines around my nose and hyperpigmentation. I used it twice a day after cleanser and toner and later followed up with my moisturizer (and SPF whenever applied during the day). And honestly, only four drops would cover my entire face easily. As for the results, my pigmentation and dullness lowered during the fourth week.
Still, the wrinkles remained the same. Only after the fourth month did I see my skin begin to get firmer. The fine lines are still visible, but their appearance has greatly improved. A point to remember is that I took proper care of my diet and sleep and took my doctor's advice before using it. Therefore, I did not face any side effects. I plan to use it for now, but the other Eelhoe Vitamin C Serum Reviews negate it from me. So, know their POV, too!
Amanda asserts, "I have used only one bottle for three months, and it effectively reduced my acne, eliminated dark spots, and brightened the complexion. It made my skin all the more lovely and endearing. A must try!".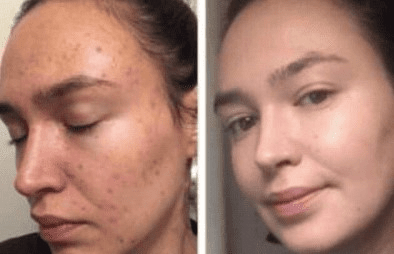 Berty claims, "I didn't get the mask of fake advertisements surrounding this product. It is an absolute waste of money. Not only did it show zero results on my skin, but it also irritated me later. I used it only for a week before dumping it."
Ashter refutes, "I ordered it for my dark spots and got scammed. No signs of brightening, even tone, or lowering pigmentation whatsoever! Highly disappointed!"
The mixed reviews show that the serum can produce different results in different individuals. Hence, a prior patch test would help.
Frequently Asked Questions | Eelhoe Vitamin C Serum Reviews
The oft-asked questions about the nature of Vitamin C serums are too many. Still, I answer the ones that heavily perplex the readers.
Is it reasonable to use Vitamin C serum daily?
Yes, you can apply Vitamin C serum daily on your skin after cleansing and toning. Follow it up with your moisturizer and an SPF later. But the question of its daily use on sensitive skin looms around as it may sting, redden, or irritate the epidermis. A prior patch test is thus necessary to stave off these concerns.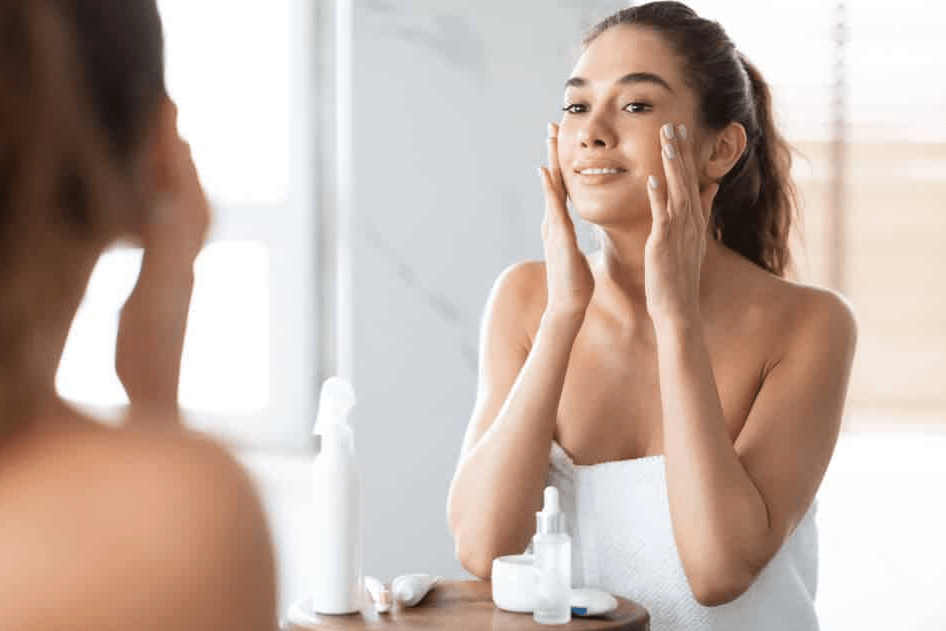 Is Vitamin C serum worth it?
Vitamin C offers many benefits when you include it in your regular skincare routine. A minute investment in Vitamin C serum brings enormous returns in the long run. It hydrates and brightens your skin, induces collagen production, delays sagging, soothes sunburns, and treats redness and hyperpigmentation.
What not to use with Vitamin C serum?
The rule of thumb is not to apply Retinoids, AHAs (like Glycolic Acids, Mandelic Acid, Lactic Acids, and Kojic Acids), or BHAs (Salicylic Acids) with Vitamin C to avoid irritation, peeling, and other discomfort. You can use them separately on alternate nights. Vitamin C works best at an acidic pH, and retinoids work best at neutral pH. Unless they have a combined formulation, it is best to use Retinol in the evening and Vitamin C serum in the morning.
Which one is better: Vitamin C or Niacinamide?
Both are potent skincare ingredients, and some products use them together, too. Vitamin C treats hyperpigmentation and dark spots, protects the skin from UV damage, and reduces collagen breakdown. Niacinamide lowers sebum production, heals rosacea and acne, fades blemishes, and repairs the skin barrier.
How long does it take to see the results of Vitamin C serum?
You can see the effects of its antioxidant nature and sunscreen booster for a couple of hours immediately after applying it. Furthermore, brightened and even-toned skin outcome takes at least six to twelve weeks as Vitamin C inhibits Tyrosinase. This enzyme creates melanin or pigment in your skin. Lastly, if you intend to use the serum to boost collagen production, tighten fine lines, and firm the skin, it takes about three to six months.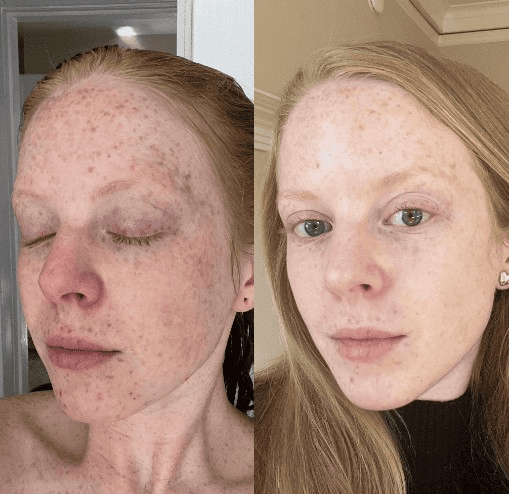 Can Vitamin C serum be harmful?
The chances exist! So, the high percentage of the serum may harm sensitive skin if used without a prior patch test. If your skin is prone to acne, the serum may worsen it. Plus, if you face lots of sun exposure, use the serum only after your doctor assures you to. In these situations, I prefer using the serum during bedtime. For the rest of the people, using it twice (AM or PM) won't do any harm.
Is Vitamin C serum effective at night?
It is effective during both day and night. You get the advantage of protecting your skin from pollution and harmful UVA and UVB rays. Using it during the day is more beneficial, but the serum's effectiveness at night multiplies if you seek to prevent fine lines, wrinkles, and hyperpigmentation.
Especially with L-Ascorbic Acid (a highly potent form of Vitamin C), you must add plenty of sunscreen to maintain its efficacy. So, it would be wise to apply it at night or use it with sunscreen during the day. But, you may use the other types of Vitamin C (Magnesium Ascorbyl Phosphate or Ascorbyl Palmitate) during the day.
Conclusion | Eelhoe Vitamin C Serum Reviews
To sum it up, the product is indeed powerful, yet the question of the transparency of its formulation and concentration remains at odds. As we saw above, the product details its target areas, benefits, key ingredients, and usage direction but needs to mention its composition distinctly.
The product's clarity in displaying the form of Vitamin C used as the most active component and its concentration levels also go amiss. However, it is effective for many customers (barring a few). To know if this Vitamin C serum fits you, look at the result of your patch test with the product, as I discussed earlier.
Do you have any plans to try a Vitamin C serum? Let us know in the comments below. Also, drop in your queries (if any).
Marilyn's deep interest in fashion, beauty, and lifestyle has led her to pursue a fulfilling career as a freelance writer and blogger. With her bachelor's degree in fashion design from the Fashion Institute of Technology, she has developed a keen eye for style and trends, making her well-equipped to offer valuable insights into the latest fashion and beauty trends.