Among the waxing and waning popularity of beauty solutions, it takes a specific product to have notable features to achieve evergreen prominence. The Solawave Wand, with its futuristic appeal and proven efficacy, is an excellent example of this phenomenon. This device, equipped with four high-grade skincare technologies, has successfully assisted many people in combating common signs of aging, such as wrinkles, puffiness, darkness, and uneven texture.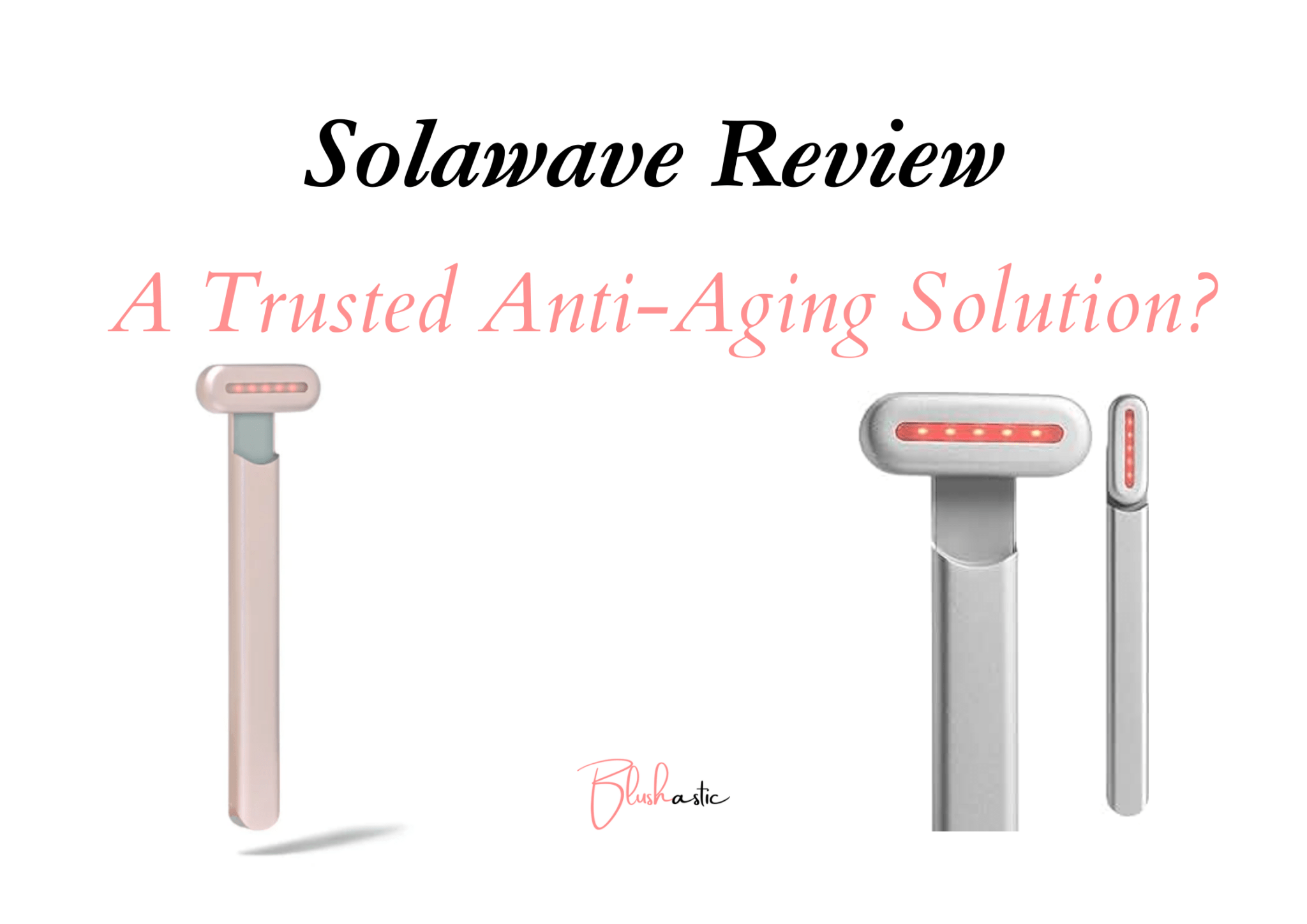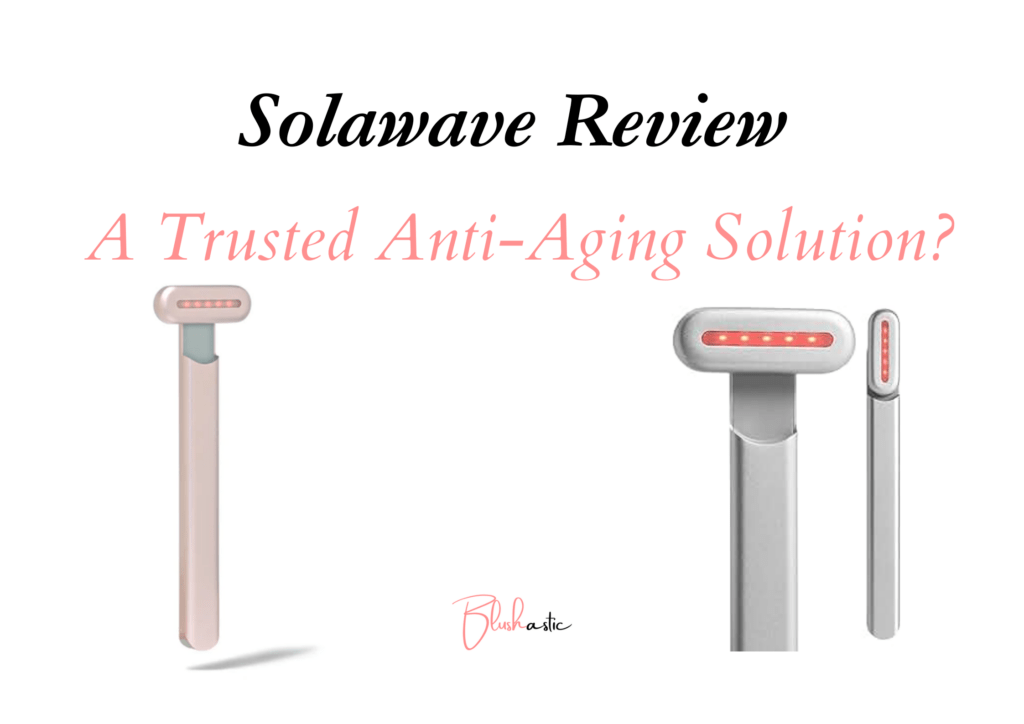 Solawave has wooed everyone, from commoners to celebrities. If you are also considering using it to improve your skin, you may wonder if it is truly worth the hype and money. 
Before we proceed, discover how this method helped Sandy (57) achieve reduced wrinkles within just 2 weeks at home.
In this article, we will delve into the details of the Solawave Wand to better understand its offerings and functions. And to truly determine the effectiveness of this product, we will also look at some Solawave reviews that go into detail about its features, benefits, and drawbacks. So, without further ado, let us explore this wonder known as Solawave.
Solawave Reviews | The Perfect Addition to Your Beauty Arsenal?
Solawave, based in Log Angeles, California, was founded in 2020. After years of struggling with their skincare issues, founders Andrew Silberstein, Fatima Loeliger, and Eli Bailey took matters into their own hands to make science-backed skincare accessible to everyone. Their Solawave Wand, a one-of-a-kind affordable beauty device that uses powerful technologies to transform your skin in as little as two weeks, has created a massive buzz, capturing people's attention worldwide. Within a few years of its launch, this brand has revolutionized skincare and soared to new heights, earning it awards, praise, and a devoted fanbase.
Let's get into the details of the Solawave Wand and see who it's best suited for and what results you can expect.
What is Solawave Wand?
The Solawave Wand is a skincare tool that combines four expert-recommended technologies: Red Light Therapy, Microcurrent, Therapeutic Warmth, and Facial Massage, to transform your skin from the inside out. Based on a 30-day independent study of 60 people, 97% of consumers reported that Solawave helped their skin look healthier after only 14 days of use. Although its price may appear exorbitant to some, it is important to note that this device is reasonably priced compared to other similar skincare products that will undoubtedly burn a hole in your pocket.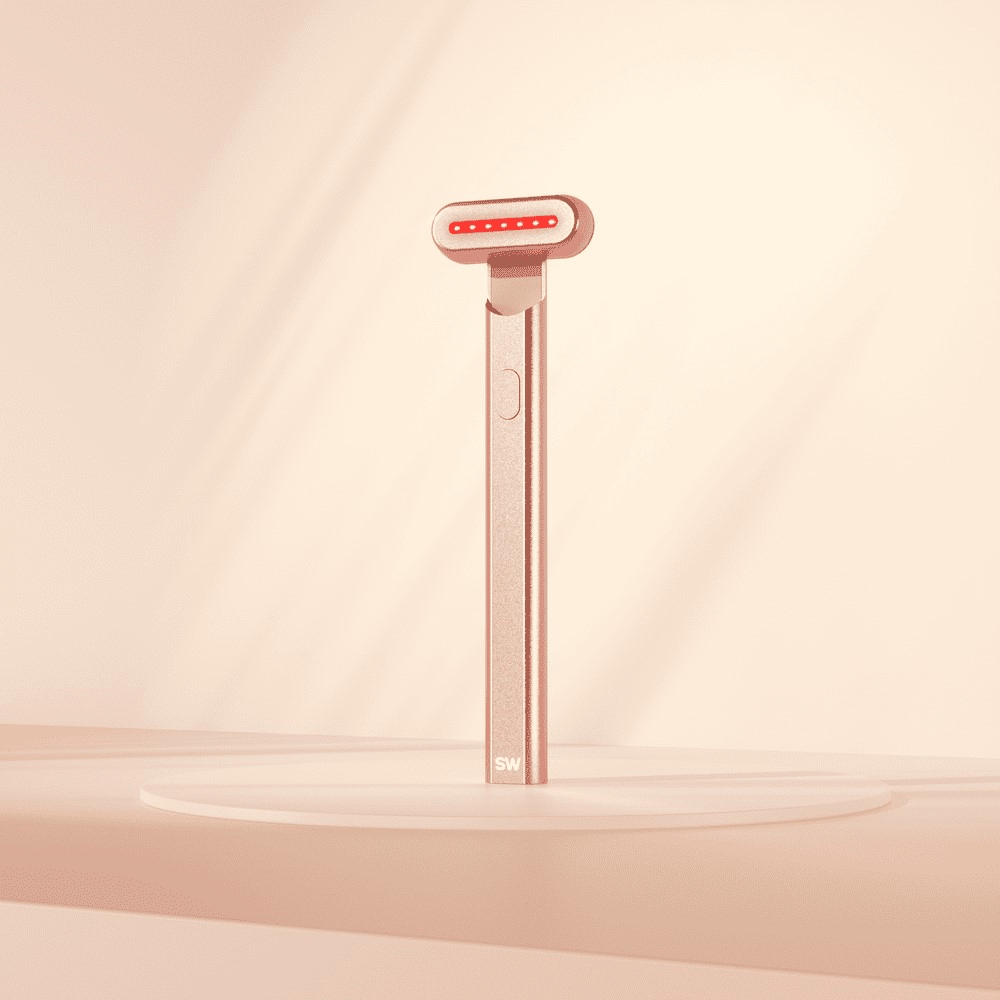 Who Can Use Solawave?
Solawave could be a great addition to your beauty routine if you have any of the following skin issues.
Fine Lines and Wrinkles
Blemishes, Dark Spots, and Hyperpigmentation
Puffiness and Redness
Dullness and Uneven Skin Tone
Texture Irregularities
Sagging or Aging Appearance
How Does the Solawave Wand Work?
As previously stated, the Solawave Wand features four non-invasive skincare technologies that promise to address your skin concerns and reveal a brighter, even-toned, youthful appearance. Let's get acquainted with these technologies to better understand how they will benefit your skin.
Red Light Therapy: This trending skin treatment has particularly piqued the interest of those looking for solutions to reduce common signs of aging, such as wrinkles, fine lines, texture, age spots, and scars.
This technique involves using low-wavelength red light, which is thought to work on the cell's powerhouse, the mitochondria. It may stimulate collagen production necessary for skin strength and elasticity. It also reduces cell inflammation and increases blood circulation to the tissue, giving you a radiant and even complexion.
Microcurrent: This technology is said to be a 'workout' for your muscles, resulting in an improved appearance. It entails delivering low-voltage electric currents to the skin to retrain your muscles to become firmer and tighter, visibly improving your facial contours.
Microcurrent therapy also increases the production of structural proteins such as collagen and elastin, which can help to reduce wrinkles and fine lines. Your skin may also regain firmness and appear lifted. Additionally, these currents improve nutrient and oxygen supply at the cellular level, making your skin radiant and healthier.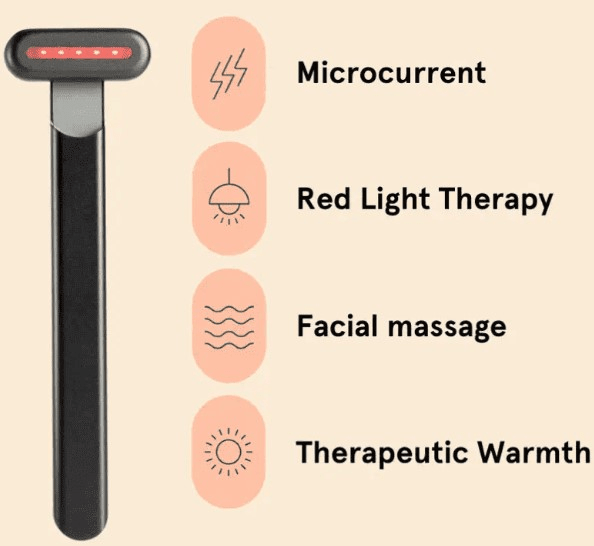 Therapeutic Warmth: This technique, also known as Thermotherapy, involves the application of soothing warmth to rejuvenate and support skin health. The Solawave Wand distributes heat on the skin at around 100° F, making it safe, painless, and relaxing.
This method opens pores, increasing blood flow and circulation. Pore opening can also help your skincare products penetrate deeper and boost their efficacy. It also improves skin's radiance, reduces puffiness, smoothes fine lines, and increases firmness.
Facial Massage: This ancient technique offers a slew of skin benefits. It helps effectively promote circulation and boost the body's natural lymphatic drainage. As a result, the stagnant fluid and toxins trapped underneath the skin get eliminated, making your features look sharp and contoured.
Another notable advantage of facial massage is its ability to boost collagen production, which helps your skin regain elasticity and look smoother due to reduced wrinkles, fine lines, and large pores.
Customer Testimonies | Solawave Reviews Before and After
Miranda Mendelson is a beauty enthusiast dedicated to helping people discover cost-effective yet effective beauty solutions. She posts detailed and genuine product reviews on her YouTube channel, Slashed Beauty, to guide people in selecting the best products for themselves. Miranda was in her late twenties when she noticed common signs of aging, such as wrinkles on her face, which prompted her to look into beauty devices that could prevent these issues from worsening. And her research led her to Solawave, which she used consistently for over a month and had some interesting thoughts on, which we will discuss briefly here.
Experience
Miranda was excited to try out all four powerful technologies, but the Microcurrent feature piqued her interest the most. She explains that using a Conductive Serum in conjunction with this treatment helps direct electric currents into the skin, resulting in the best results. She tried the Solawave Activating Serum at first and loved it, but she switched to another formulation because she believes the Solawave serum is a little pricey for the quantity we get and the amount of product required per use.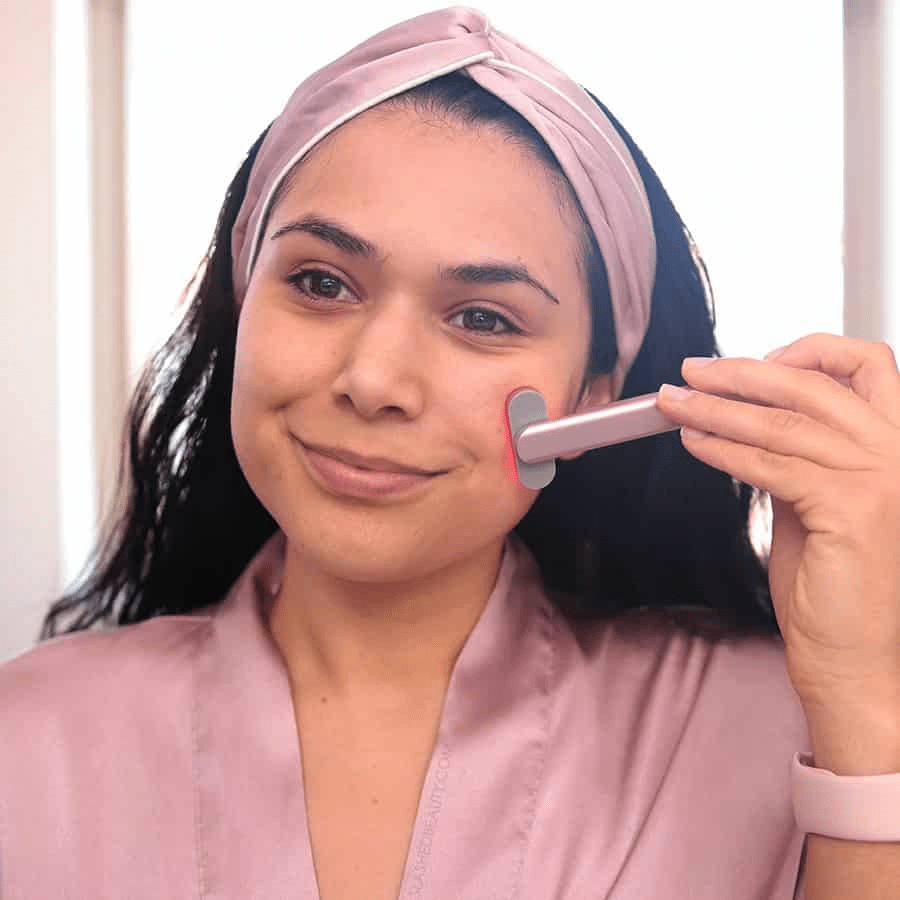 Miranda mainly uses the Solawave Wand in the mornings. She starts by applying a generous layer of conductive gel on her face. Then she moves the Solawave Wand in an upward motion, briefly stopping on areas that need extra attention, such as the corners of her mouth, eyes, and laugh lines. She first uses the device on her cheeks, then on her forehead, where she likes to spend a little extra time to effectively target deeper lines, as well as the eleven lines between her brows.
Finally, she uses the device on her jaw and the sides of her neck. Miranda advises explicitly against using the device on your throat because it may activate the thyroid gland, causing hormonal problems. She also advises against using it over the eyelids, chest, and heart.
Results
Solawave claims to improve skin in just two weeks. In response to this claim, Miranda stated that she only noticed over two weeks of Solawave usage that her skin consistently stayed clear with little to no breakouts. She also claims that she only saw one bad pimple after a month of using the device. She asserts that it takes more than a month to notice visible changes in the appearance of wrinkles.
Over a month later, she reports that her eleven lines are fading and are no longer as deep set as previously. Her laugh lines appear shallower, with fewer creases. Her forehead has multiple deep lines, so she used the Solawave Wand for a little longer in this area. Although they appeared to be prominent, there was a noticeable fading visible. Finally, she stated that her jaw appeared more defined, especially in her before and after photos. Regarding her acne scars, she was unsure whether her skincare products or the Solawave Wand were causing them to fade. Overall, she had a positive experience with satisfactory outcomes.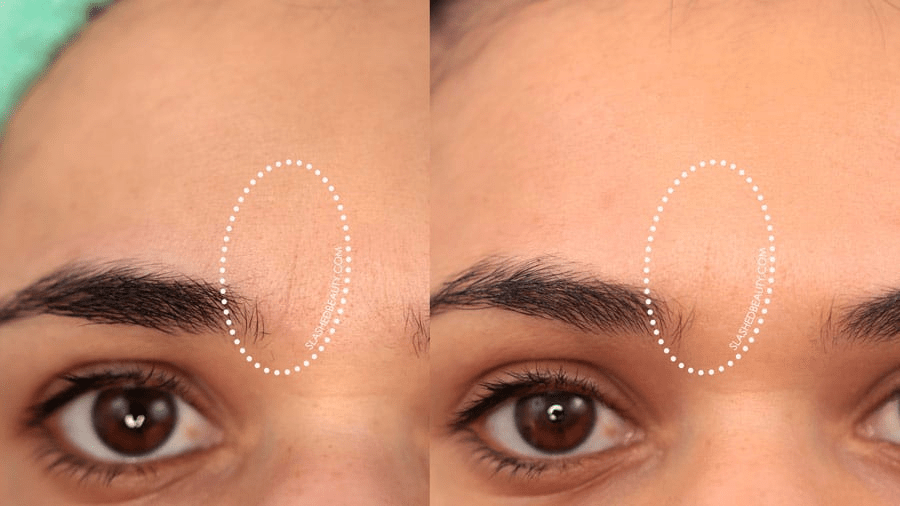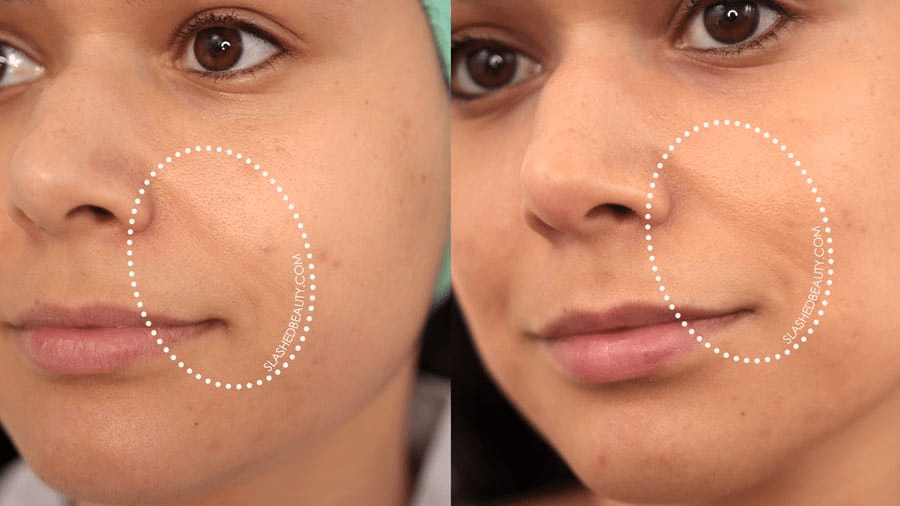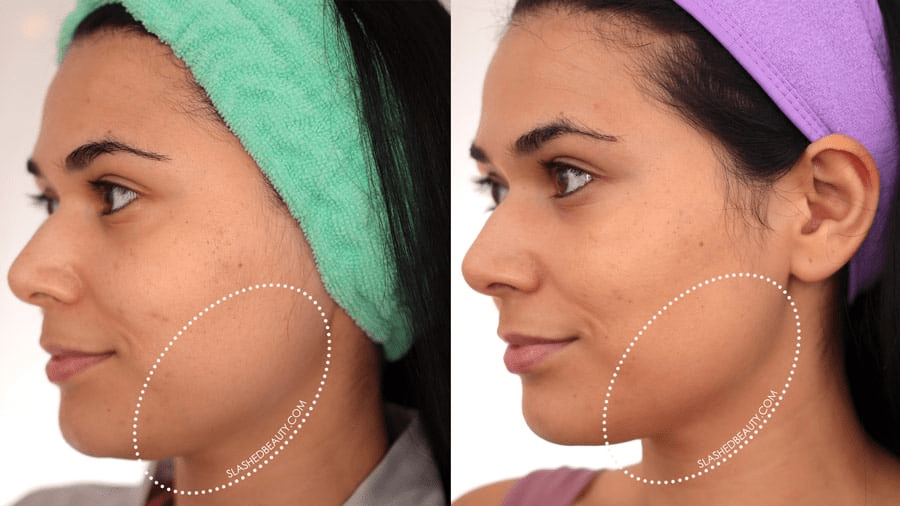 Source: Slashed Beauty
What She Likes
Affordably priced ( compared to other beauty device)
Offers four science-backed technologies
Easy-to-Use
Portable
Rechargeable via a micro USB port
A twistable head
Non-irritating
What She Dislikes
The twistable head does not turn 360 degrees
There are no ON/OFF buttons (this is a touch-activated device)
No indicator to show the battery percentage
Verdict
Miranda confirmed that this device works in her final thoughts on Solwave. She believes this is an effective beauty device, particularly for those who want to incorporate an anti-aging solution into their regimen to reduce the early signs of aging and prevent them from intensifying. Finally, she stated that, contrary to the brand claims, this device takes more than two weeks to produce noticeable results.
Kristina, like Miranda, is a beauty enthusiast who shared her thoughts on the original and new Solawave models. She also attested to the efficacy of this product, citing it as the reason for her glowy, smooth, and even appearance. In the video below, she discusses both devices, explains their differences, and shares her results.
Frequently Asked Questions | Solawave
How to use Solawave?
Solawave should always be used on a clean face. Apply a hydrating serum liberally to your face, then glide the Solwave Wand upward, paying particular attention to the areas of concern. You can use it once a day at any time, but avoid using it in the same routine as potent ingredients like Retinol and Glycolic Acid (Exfoliating Agents). The brand suggests using it for 5 minutes daily, three times weekly.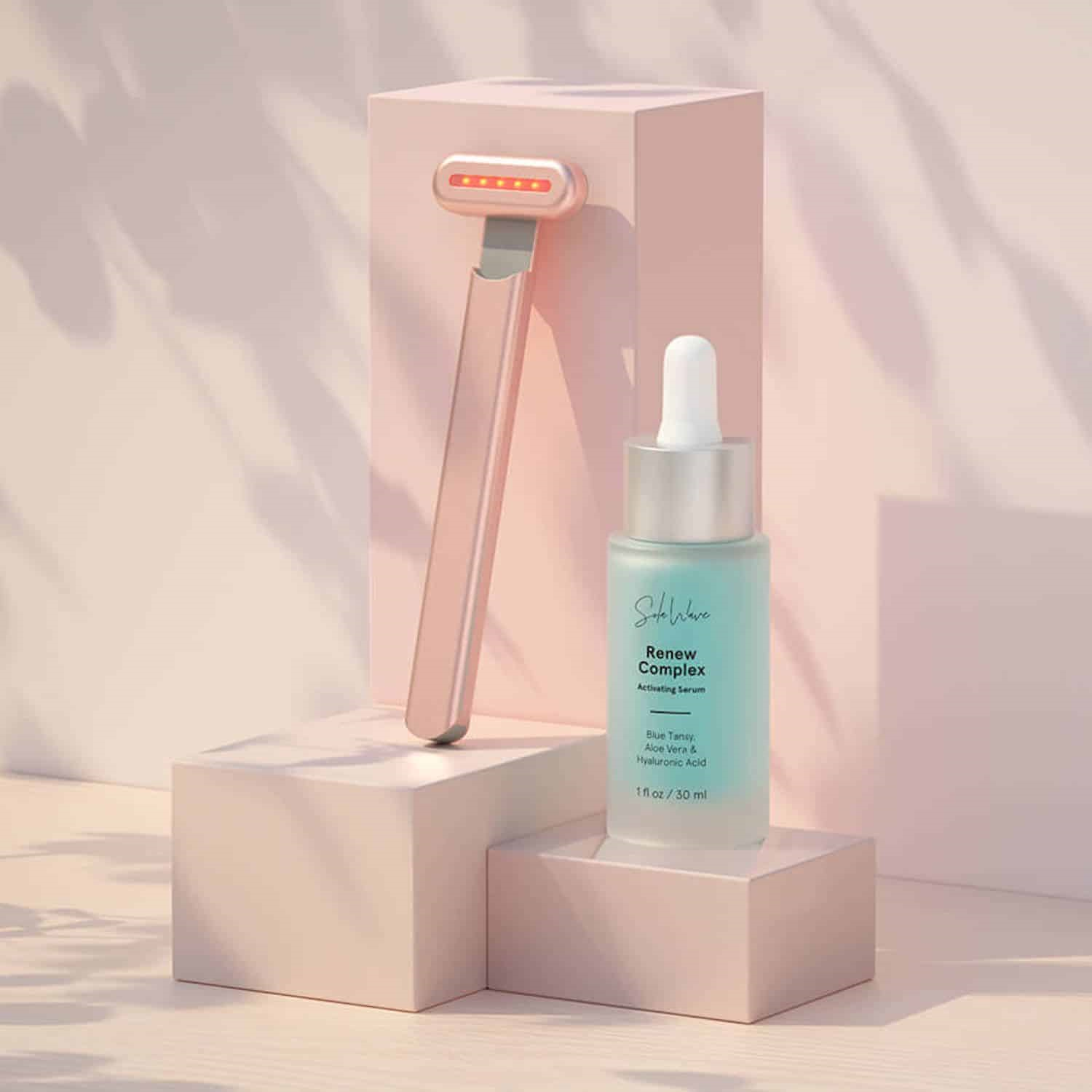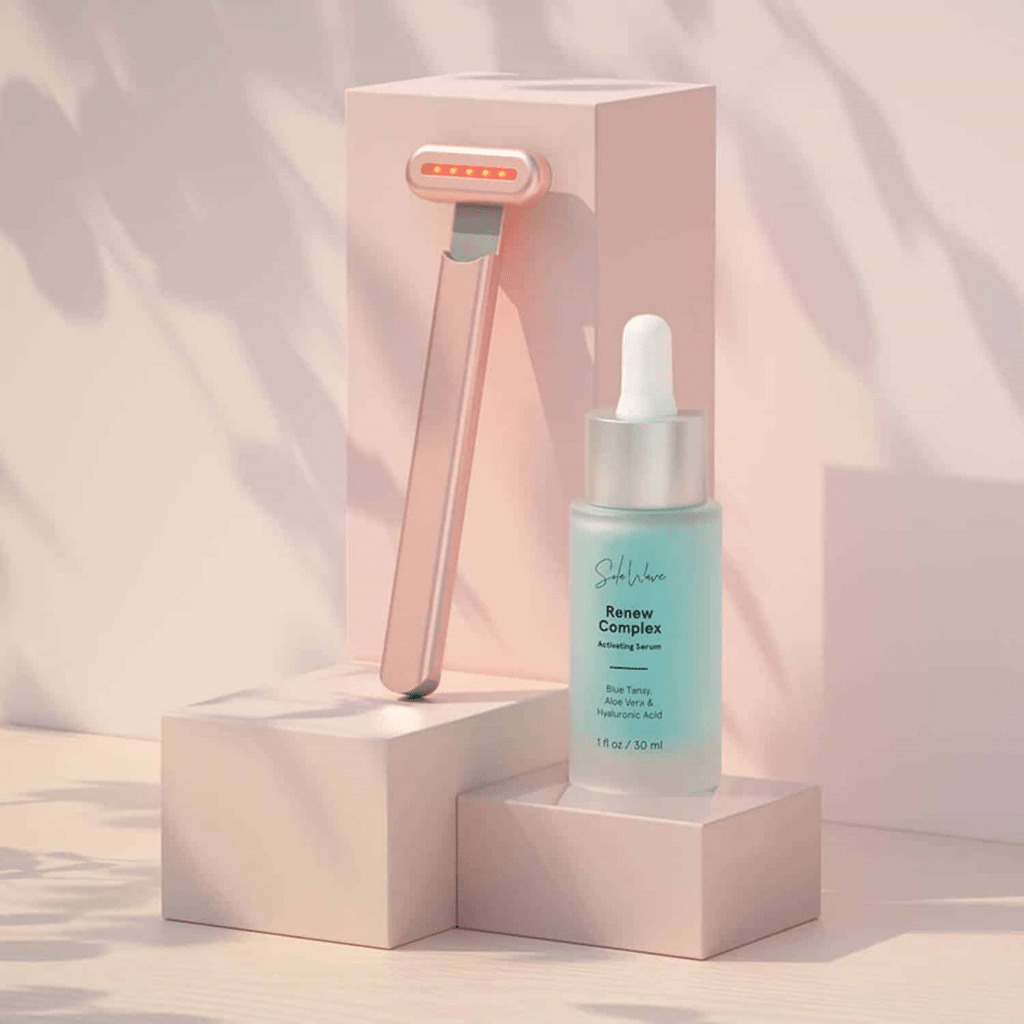 Are there any Solawave side effects?
Despite its powerful technologies, Solawave has been designed with extreme precision and care to suit the skin of people of all ages. This device has also undergone clinical testing to ensure its safety. There have been no reports of any side effects from using this device. However, it is best to consult your doctor before using it to be safe.
Does the Solawave really work?
With many happy customers reporting positive results, it is safe to conclude that Solwave is an effective device for improving skin health. Nonetheless, your skin type, concerns, and the severity of those concerns will determine whether or not this device will produce the desired results. Furthermore, it is critical to use it consistently and with patience before concluding its efficacy.
Takeaway
Now that we've reached the end of this section, it's time to answer the question: Is the Solawave Wand worth buying? Multiple positive Solwave reviews, clinical trials, and research demonstrate that the product lives up to its claims. It is inexpensive and non-invasive compared to similar devices and beauty procedures requiring money and recurring follow-ups. Those looking for a low-cost anti-aging device to up their skincare game will surely love this device.
I'm Sarah Abraham, the founder and co-author of Blushastic.com and a professional makeup artist. Beauty is more than just skin deep, and that's why I'm passionate about sharing my knowledge and experience to help people feel confident and beautiful on the inside and out.
Whether it's skincare, haircare, or fashion, my goal is to empower women to feel their best. With my expertise in the beauty industry, I strive to provide practical advice and tips that are accessible to everyone, regardless of their skill level or budget.