This year, J-beauty has dethroned K-beauty as the leader in skincare, but the winner won't be determined until the competitor has been put to the test. The Japanese skincare regimen aims to achieve healthy, bright skin with only a few straightforward steps. They value simplicity and natural ingredients highly and are known for having some of the world's most gorgeous and youthful-looking skin. They believe their ideas and think less is more for many individuals and their hectic lifestyles.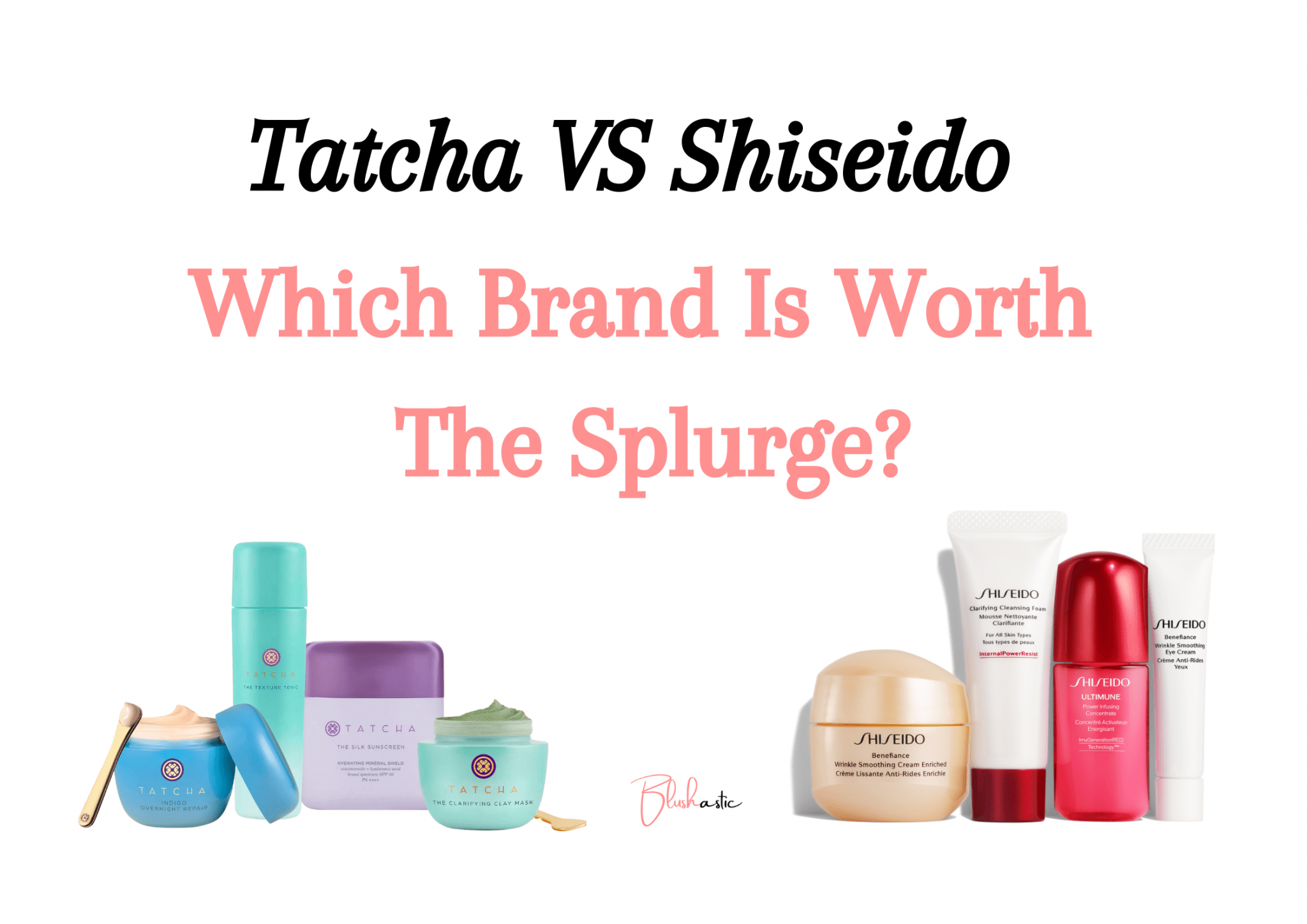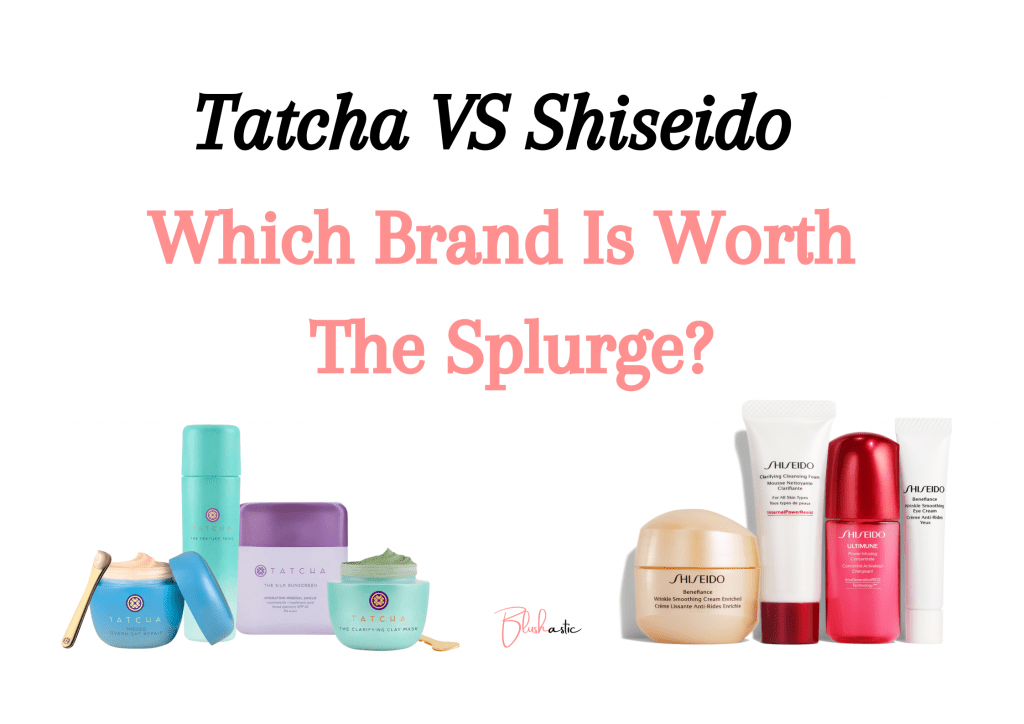 How do Shiseido and Tatcha stack up against one another despite being two traditional Japanese skincare brands? They are each constructed on various ideologies and have unique lists of specific components. In this Tatcha VS Shiseido guide, we will contrast the two J-skincare lines, using their top-selling products to help you choose which is ideal for you and your skincare regimen. We will also contrast the best-selling products from various companies so you can choose which to incorporate into your skincare regimen.
Tatcha VS Shiseido | Which Brand Is Worth the Splurge?
It is important to remember that there could not be a clear winner and that particular products from one line might be better than others. By reading on, discover which product completely rules the market and which brand excels in each category. 
Tatcha Bestsellers
Shiseido Bestsellers
Skincare
Tatcha and Shiseido are both skin care companies, so it goes without saying that they both provide a wide range of comparable goods in product numbers and subcategories. So let's follow the trajectory of a typical skincare regimen and compare the Tatcha and Shiseido brands' products to discover which one fares better. 
Cleanser
Both the Tatcha The Rice Wash Skin-Softening Cleanser and Shiseido Clarifying Cleansing Foam are face cleansers that are reef safe and include hyaluronic acid, parabens, silicones, and perfumes. They share eight components and are probably beneficial for dry skin. 
A delicate, efficient cream cleanser that removes everyday buildup without damaging skin, Rice Wash Smooth Cream Cleanser leaves skin smooth and radiant. All skin types should use it since it contains essential nutrients, including vitamins A, B2, B12, and E, and hydrating proteins that make hair and skin more supple and radiant. According to consumer testing, the ph-neutral amino acid base softly cleanses and balances skin, while Japanese rice powder softens the face and enhances radiance. After six hours, it is clinically proven to increase skin hydration by an average of +39%. Hyaluronic acid and Okinawa algae combine to fill the skin with moisture. It is based on a survey conducted over four weeks with 25 individuals.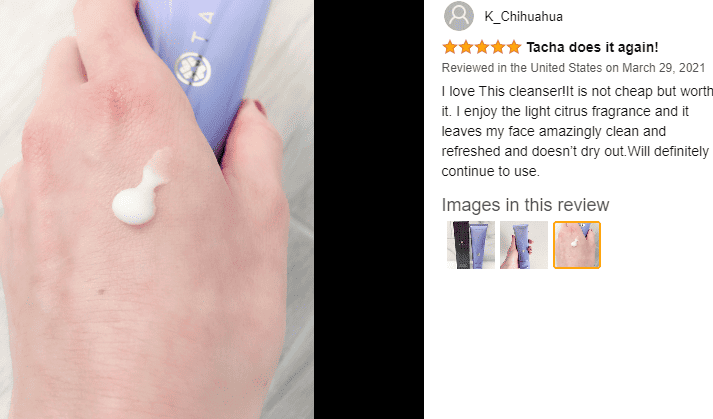 On the other hand, the Shiseido Clarifying Cleansing Foam is a daily face cleanser that foams up and contains special Japanese components. Yomogi Extract reduces roughness. Rice Germ Oil softens, absorbs excess oil, and pure Kirishima Mineral Spring Water helps the skin get the necessary minerals. It balances and clarifies skin, cleanses impurities without robbing it of moisture, enhances skin luminosity, and easily lathers and rinses off. It has been dermatologist-tested and shown to soften skin, lift away dirt and impurities, eliminate pollutants, increase skin brightness, and encourage smooth absorption of skincare products. The sample size was improved since 106 persons participated in the dermatological testing.
Serum
Tatcha Violet-C Brightening Serum and Shiseido Ultimune Power Infusing Serum Concentrate serums share 5 components, are safe for reefs and fungal acne (Malassezia), and are free of oils, parabens, sulfates, and scents.
The 20% vitamin C and 10% AHAs in Violet-C Brightening Serum aid in softening and smoothing the skin for more radiant, even-toned skin. It also contains only natural ingredients. All skin types should use it, including dark spots, dullness, uneven texture, fine lines and wrinkles, and healthy aging.
Two different kinds of vitamin C are included in the gentle, skin-friendly mix, which is stabilized by antioxidant-rich Japanese beautyberry. This recipe helps to reveal brighter skin and a more transparent, youthful glow. Smoother, more radiant skin is anticipated to appear after one week, a noticeable improvement in general skin tone after four weeks, and an improvement in fine wrinkles and skin texture after eight weeks. These findings are from tests conducted on 20 people; thus, they do not represent a guarantee.
Shiseido Power Infusing Serum is an effective anti-oxidant face serum with a light consistency that dramatically improves hydration, promotes radiance, and lowers symptoms of aging in 3 days. It is the product of 150 years of Japanese skincare expertise, and ImuGenerationRED TechnologyTM provides 2x skin defense. It has been tested on 104 women, and the results show that it reduces transepidermal water loss and increases moisture retention. Benefits include increasing hydration, improving radiance, and significantly minimizing aging symptoms in three days. Dermatologists examined it, and it is non-comedogenic. Compared to a standard product, Ultimune X sustainability generates up to 95% less plastic waste.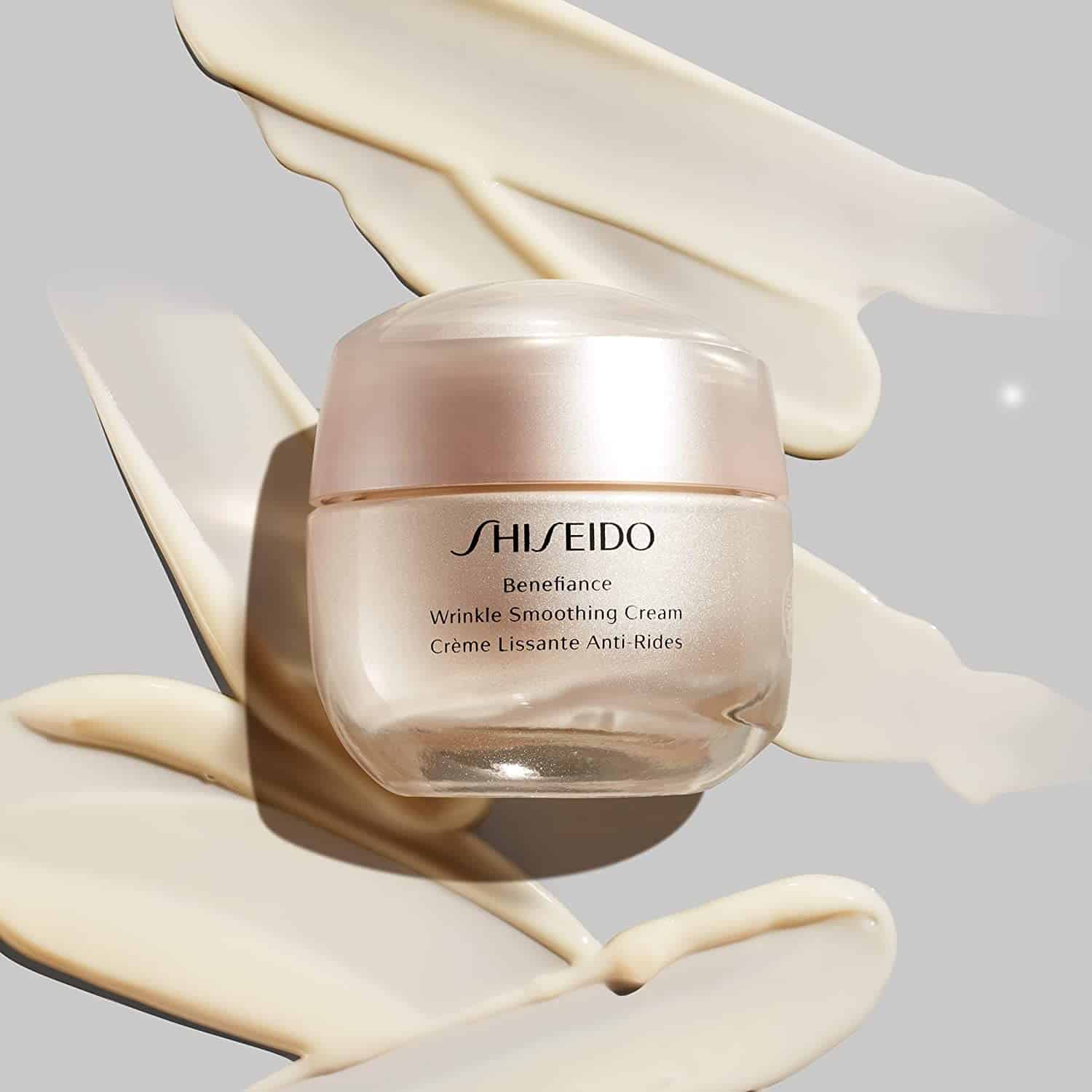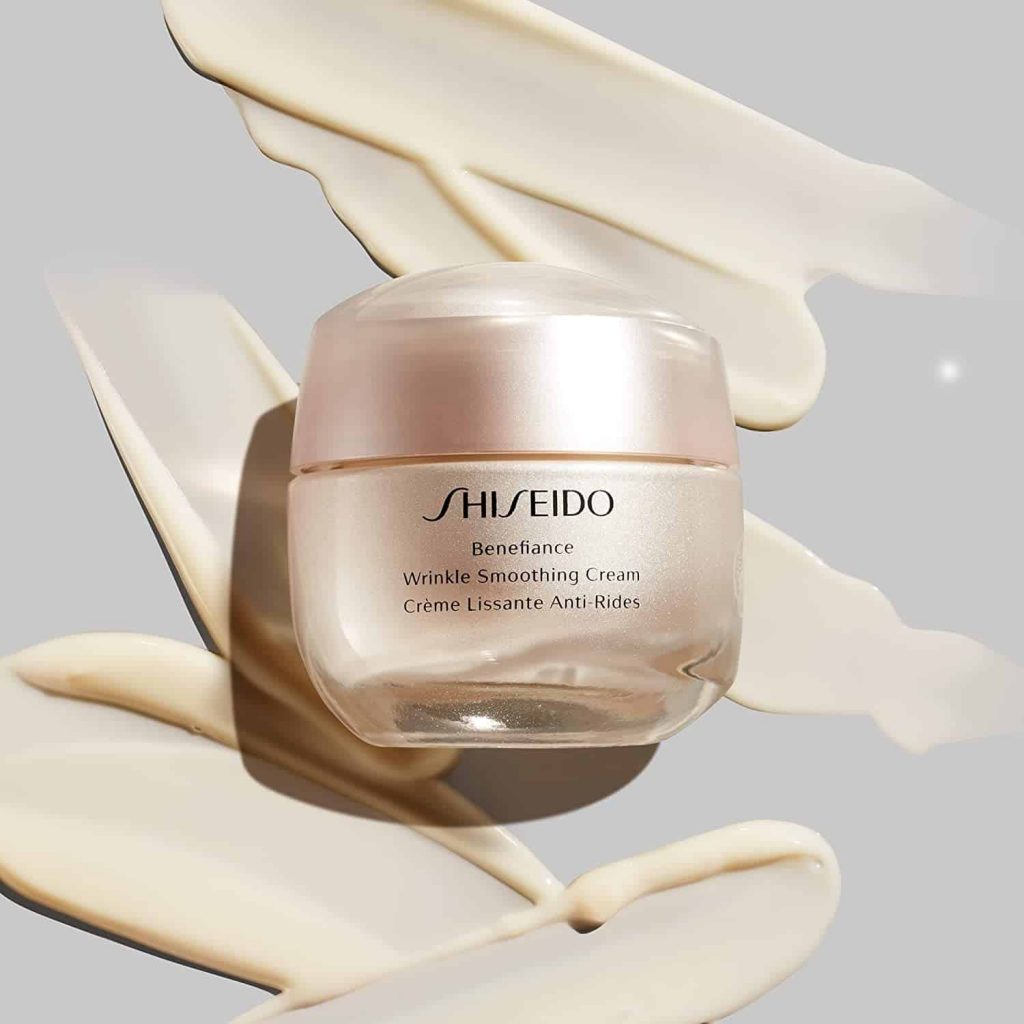 Moisturizer
Two of the greatest moisturizers available are Tatcha's Dewy Skin Cream and Shiseido's Benefiance Wrinkle Smoothing Cream. Both products include algae complexes that restore the skin's natural moisture reserve and vital ceramides and botanical extracts that improve the skin's ability to operate as a moisture barrier. While Shiseido's Benefiance Cream contains Indian Soapberry, Ashitaba, Turmeric, and Jujube, Tatcha's The Dewy Skin Cream has Japanese Purple Rice, Ginseng, Wild Thyme, and Sweet Marjoram. 
Squalane, Tocopherol, and 24-karat gold are also included in Tatcha's The Dewy Skin Cream, whereas Niacinamide, Caffeine, Tocopherol, and Silica are also present in Shiseido's Benefiance Cream. The component lists themselves are drastically different, which distinguishes them. Rich, silky creams that produce plump, dewy, healthy skin in a couple of weeks include the Dewy Skin Cream and the Benefiance Cream. Tatcha's The Dewy Skin Cream seemed to have the advantage in consumer testing, where 100% of participants reported an increase in radiance, plumpness, firmness, and hydration after 2 weeks, compared to Shiseido's research, which found just 85% satisfaction for comparable metrics over 4 weeks.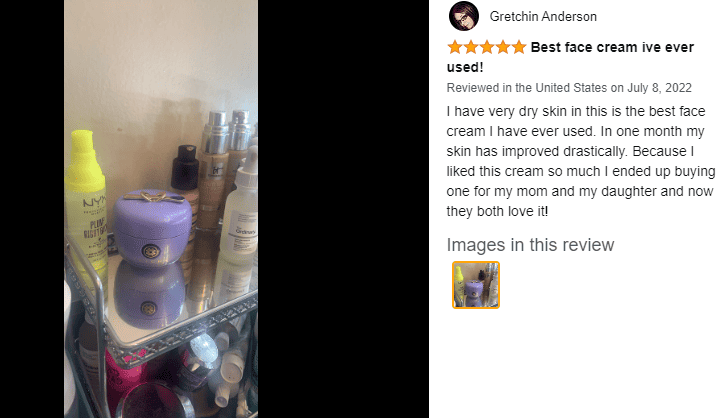 Sun Protection
Both sunscreens, Tatcha Silken Pore Perfecting Sunscreen Broad Spectrum SPF 35 PA+++ and Shiseido Ultimate Sun Protector Lotion SPF 50+, include exfoliants, sunscreen, harsh alcohols, perfumes, silicones, and nine other components in common. They include harsh alcohols, perfumes, and silicones but no common allergies, oils, or sulfates.
A weightless sunscreen with broad spectrum SPF 35, The Silken Sunscreen SPF 35 reduces the appearance of pores for matte, silky-smooth skin. It includes loquat leaf extract, silk extract, and Japanese wild rose extract to relax and protect skin and is advised for all skin types. It is ideal as a cosmetics primer because it doesn't leave behind a chalky texture.
SPF 50+ Shiseido Ultimate Sun Protective Lotion The protective layer sunscreen creates is invisible, light, and enhanced by heat and water. It is an ocean-friendly sunscreen. It has been dermatologically and optically tested, is non-comedogenic, and is free of oxybenzone and octinoxate.
The two main components are HeatForce Technology, which activates a heat-sensing essence in the lotion to produce a stronger barrier, and WetForce Technology, which mixes negative ions with positive ions in sweat and water to create an extra layer of undetectable sun protection. For up to 80 minutes, the formulation is water- and sweat-resistant. One hundred four women participated in a test, and all agreed that the solution applied smoothly and swiftly, left their faces feeling moisturized, and was resistant to water, sweat, and heat.
Eye Care
Exfoliants, hyaluronic acid, and vitamin E are all ingredients in the eye moisturizers Shiseido Benefiance Wrinkle Smoothing Eye Cream and Tatcha The Silk Peony Melting Eye Cream. They include scents but not oils or sulfates. They share 7 components and are safe for coral reefs.
A moisturizing Japanese white peony and line-smoothing liquid silk double hydration shield is released as the Silk Peony Melting Eye Cream melts. It is a healthy anti-aging eye cream. All skin types, including those with dryness, dullness, fine lines and wrinkles, and puffiness, are advised to use it.
Our patented Hadasei-3TM trio of pure Japanese superfoods undergoes twice fermentation to provide vital skin nutrients and reduce outward aging indications. The look of fine lines and wrinkles, smoothness and moisture, the overall appearance of the eye area, brightness and radiance, and more radiant eyes all improved, according to consumer reports. Based on a 30-person, independent clinical research using a twice-daily regimen for 4 weeks. Individual outcomes could differ.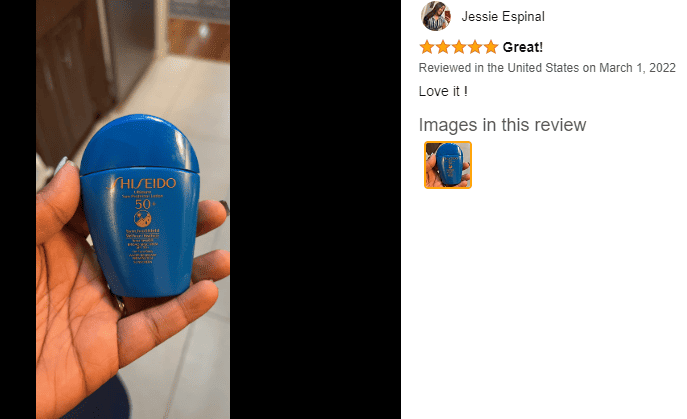 The anti-aging Shiseido Benefiance Wrinkle Smoothing Eye Cream moisturizes and noticeably reduces wrinkles in only one week. In addition to crow's feet, lid creases, puffiness, and stress wrinkles between the brows, it tackles six different types around the eyes. Maximum moisture is ensured by KOMBU-Bounce Complex and Squalane, which also guard against further harm. One hundred ladies tested the results following 4 weeks of consistent use. Benefits include treating 6 different eye region wrinkles, deep hydration for 48 hours, and a velvety, rich cream texture. Eye wrinkle look is also dramatically improved in just one week. Both dermatologist and ophthalmologist testing.
Body Care | Tatcha VS Shiseido
Simply by the diversity offered by its products, Tatcha distinguishes out in the body care field. From hand lotions to body washes and creams, they provide a variety of goods. On the other hand, whereas Shiseido body care products are scarce, they are unquestionably of high quality. 
Neck Cream
The Tatcha Ageless Revitalising Neck Cream was created to hydrate, smooth, and nourish the sensitive skin around the neck and décolletage for a noticeably younger appearance. It is a cream high in antioxidants. It is made with organic botanical ingredients, vitamin C, and Japanese superfoods to give the skin a firmer appearance gradually. 
A concentrated, age-defense retexturizing cream specially created to support the specific requirements of the neck and décolletage area is the Shiseido Benefiance Concentrated Neck Contour Treatment. For a fully nourished, silky-smooth appearance, it restores a sense of firmness and lessens the visibility of wrinkles and creases. It uses Firm Support Formula, which leaves behind a highly adherent film on the skin. The calming scent also promotes sensations of comfort and serenity.
Body Cream
The Shiseido Future Solution LX Total Regenerating Body Cream and the Tatcha Indigo Soothing Body Butter are suggested for sensitive skin types with dryness and eczema. Natural Japanese indigo, a famous plant revered for calming inflammation and assisting the skin's innate healing processes, is a key component of Indigo Soothing Body Butter. Future Solution LX Total Regenerating Body Cream is a revitalizing body cream with a luxurious, smooth texture and a sophisticated, lingering aroma. It keeps skin moisturized for a full 24 hours, assisting in preventing dryness. Dermatologist-Tested.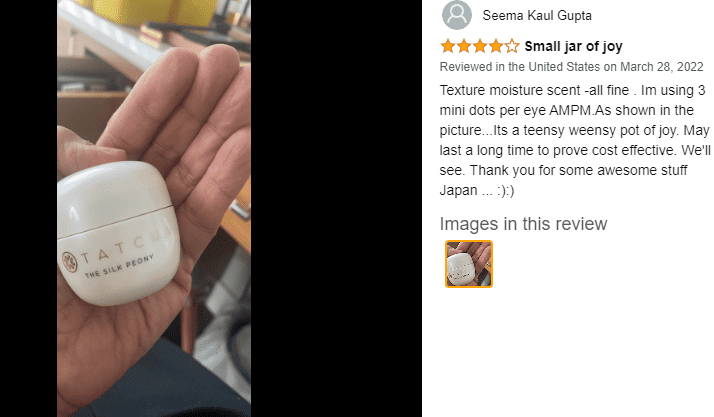 Makeup | Tatcha VS Shiseido
In the makeup category, the roles are inverted, with Shiseido dominating with a variety of face, eye, and lip beauty products, as well as makeup brushes and much more. Tatcha only offers a small selection of items in this area, but we will compare what we can. 
Primer
Tatcha, The Liquid Silk Canvas, is a multipurpose face primer that protects skin from environmental irritants and enhances the application and longevity of makeup. It is made with silk extracts. Before applying makeup, it creates the ideal canvas by hydrating the face and quickly minimizing the look of pores, fine lines, and flaws. Silk powder gives skin a poreless look and prolongs makeup wear by allowing it to apply smoothly and remain longer. By adding a layer between cosmetics and skin, the protective barrier made from botanicals helps to reduce blocked pores and combat environmental stresses. Pink and gold pearls brighten skin tone for a healthy appearance.
Shiseido Future Solution LX Infinite Treatment Primer SPF 30 is a multifunctional primer with skincare and cosmetics advantages that evens skin tone and moisturizes for eight hours*. It is designed to give off a pearlescent sheen while shielding skin from UV radiation and outside stresses. It corrects the appearance of pores and unevenness to provide an even, smooth complexion, leaves a pearlescent finish, extends makeup wear, and is non-comedogenic. Twenty-four ladies, ages 18 to 64, tried the dermatologist.
Setting Powder
Tatcha, The Silk Powder, is a talc-free protective setting powder that shields the face from blue light and pollution, minimizes pores, prolongs makeup wear, and leaves skin looking transparent and softly luminous. All skin types, including those with uneven texture, fine lines and wrinkles, oiliness, and pores, are advised to use it. Researchers at the Tatcha Institute in Tokyo turned to silk's nourishing and safeguarding properties. This powder provides a soft, radiant finish for a video-friendly glow when combined with Tatcha's patented compound Hadasei-3TM and a combination of pink and gold Japanese pearl powder. The finely milled texture also lengthens the wear time of makeup. Several participants demonstrated immediate improvement in skin brightness, pores, and texture.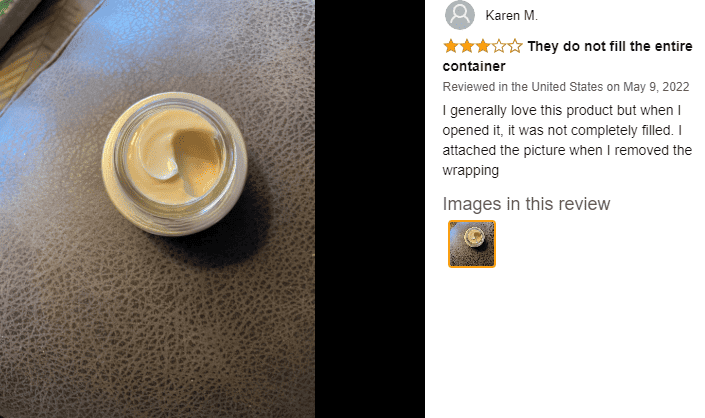 The air-light improves the quality and longevity of your makeup, ultra-fine Shiseido Synchro Skin Invisible Silk Loose Powder, which synchronizes with your skin. It is covered with skincare components for a more uniform fit to the skin, simple blending, and comfortable wear. It flatters all skin tones without a white cast, blurs blemishes, minimizes the appearance of small lines or wrinkles and minimizes shine for smoother, more polished skin. It is available in two finishes: Matte and Radiant. It is non-comedogenic and dermatologist-tested for all skin types and tones.
Final Verdict
Tatcha VS Shiseido who wins? Well, both Tatcha and Shiseido are well-known names in the cosmetics sector. They both provide a wide choice of products, but their approaches to skincare are different. Tatcha is connected to natural ways, in contrast to Shiseido's concentration on science and technology, which is recognized for its focus on developing goods supported by research and innovation.  
Despite these variations, both brands have solid reputations for quality and efficacy and are still preferred by people worldwide. Shiseido and Tatcha have products to offer, whether you're seeking cutting-edge skincare options or all-natural beauty necessities. Why not test each one and discover which one works best for you? Drop a message if we discussed any of your favorite products today, and thanks for visiting. 
Rebecca is a skilled writer with a passion for makeup and skincare. With years of experience in the beauty industry, she has a deep understanding of the latest trends and products and a talent for creating engaging content that resonates with her readers. Whether she's writing about the latest skincare products or sharing her favorite makeup tips, Rebecca's writing is always informative, entertaining, and inspiring.