For those looking for high-quality skincare products that work, Tatcha is the company to turn to. Your skin will receive the greatest care possible thanks to the meticulous blending of their potent formulae with the cleanest components available. From their cult-favorite Water Cream to their pore-blurring Silken Sunscreen, Tatcha's products do wonders for all skin types, improving the general health of your skin while also making it look and feel better right away.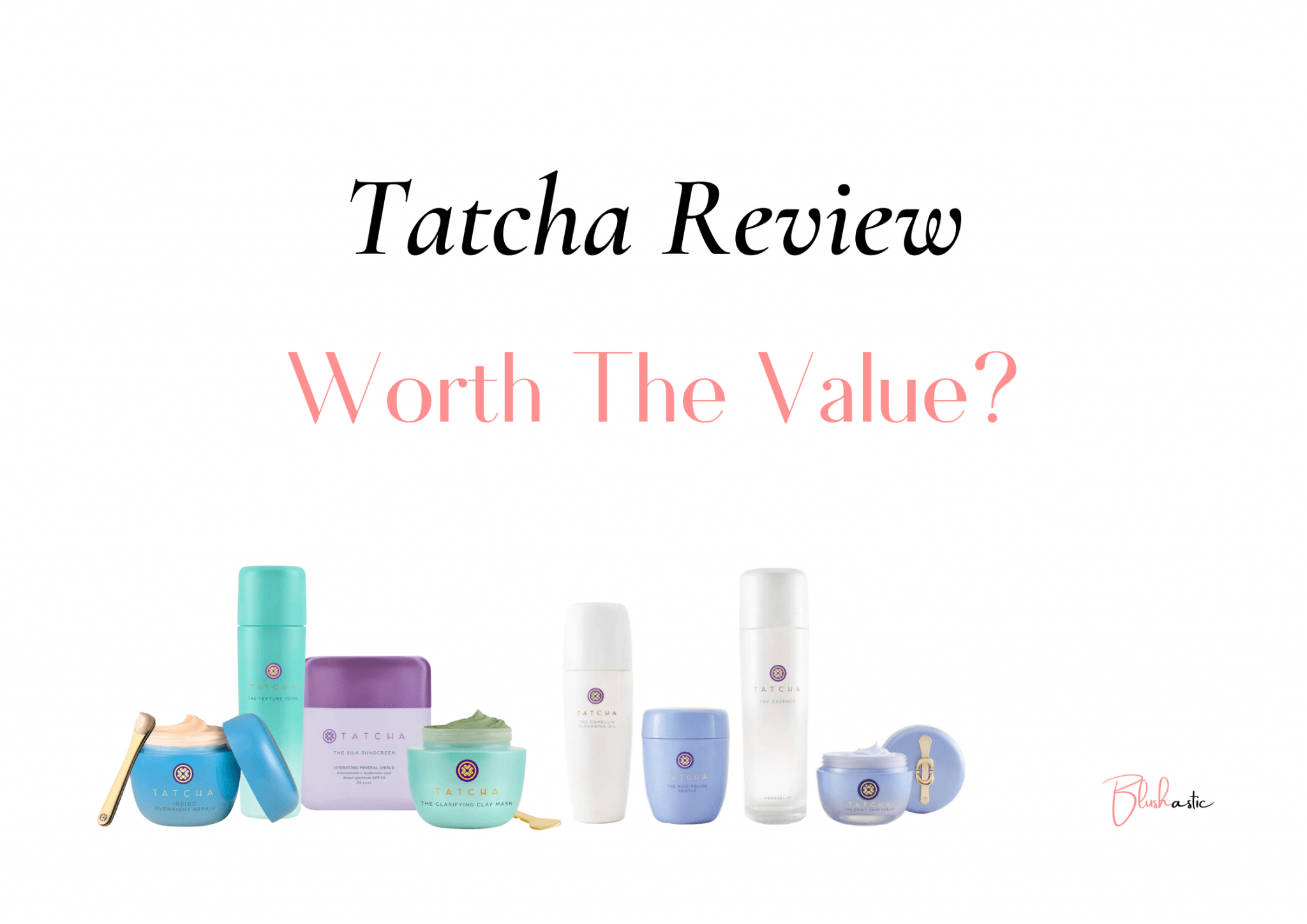 So if that interests you, stay tuned while we discuss which Tatcha products you should add to your life. This report based on Tatcha Reviews will answer all your queries regarding the Japanese skincare brand, so let's get to it.
Tatcha Reviews | Why Is Tatcha A Famous Brand?
The founder, Vicky Tsai's skincare issue led to the creation of the Japanese skincare line Tatcha. Tsai had years of severe dermatitis following her time in the corporate environment. She eventually left her work to find greater balance and meaning in her life. Tsai developed the concept for Tatcha in Kyoto after being introduced to time-honored ingredients and rituals that gave her life meaning and encouraged her to share the Japanese beauty principles that profoundly influenced her life.
Tatcha products unquestionably fall into the luxury category, but considering the skin-soothing, moisture-quenching, and jaw-dropping outcomes, they are more than worth the expenditure. Many best-sellers are offered in tiny portable versions, which is a beautiful choice to test a product before shelling out the total price. It incorporates green tea, rice, and algae, which offer anti-inflammatory characteristics that help lessen skin irritation, in keeping with years of Japanese beauty secrets.
Rice boosts collagen and helps lessen the effects of solar damage. Algae are fantastic at moisturizing the skin and can lessen wrinkles and acne. Selena Gomez, Drew Barrymore, Kim Kardashian, and Jennifer Aniston are just a few of the famous people who are lovers of Tatcha's 38 product portfolio, which is made up of a variety of moisturizers, cleansers, serums, and treatments. We have listed some of their bestsellers down for you.
The Dewy Skin Cream
Tatcha's Dewy Skin Cream replenishes skin with plumping moisture and antioxidant-rich Japanese purple rice. It moisturizes and plumps the face with Okinawa algae, shields the skin from stress and pollution with Japanese purple rice, and brings forth a dewy radiance with botanical ingredients. Tatcha products are always distinguished by their eye-catching packaging, which communicates the opulence and high caliber of their products. The primary components are hadaesi-3, Okinawa red algae, Uji green tea, and Japanese rice bran.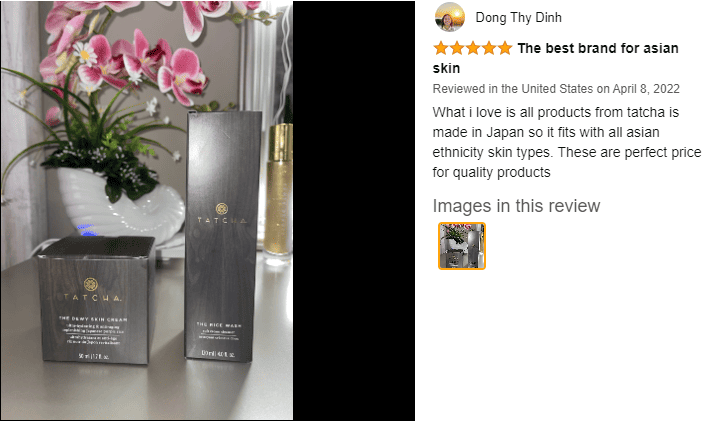 These substances are known as one of the most effective antioxidants on the market and are rich in natural polysaccharides, proteins, and vitamins. All skin types can benefit from this combination daily as part of a skincare routine. The only drawback people are facing is the price of this tiny little bottle. Thus, some users switched to Tatcha Dewy Skin Cream dupes.
The Water Cream
Tatcha's The Water Cream is an oil-free anti-aging water cream for people with oily or combination skin types. It is designed for persons with oily or mixed skin types and contains calming wild roses, green tea, and red algae. It features genuine gold flakes to give your skin a lovely shine and antioxidant benefits to fight aging. Because gold isn't a significant antioxidant, use caution if you have sensitive skin.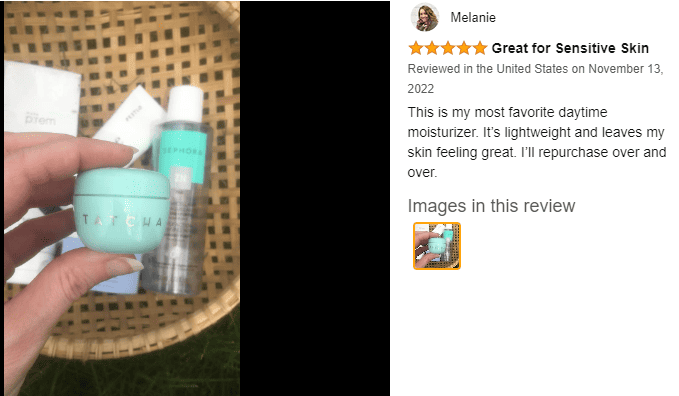 Japanese botanicals are natural, but not enough research has been done to show that they are genuinely beneficial. The Water Cream is an oil-free anti-aging water cream that claims to improve skin texture, minimize pores, and provide balanced hydration without leaving the skin greasy or oily. But the price is the only concern for people. If you're also looking for a better budget-friendly option, check out Tatcha Water Cream dupes.
The Essence
The Essence is a straightforward yet powerful combination of three fermented Japanese superfoods called Hadasei-3TM. This powerful mixture resurfaces, moisturizes, and amplifies the benefits of skincare products for primed, plump, and petal-soft skin at any age. The foundation of the compound is Akita rice fermented using a carefully chosen yeast strain to produce significantly less alcohol.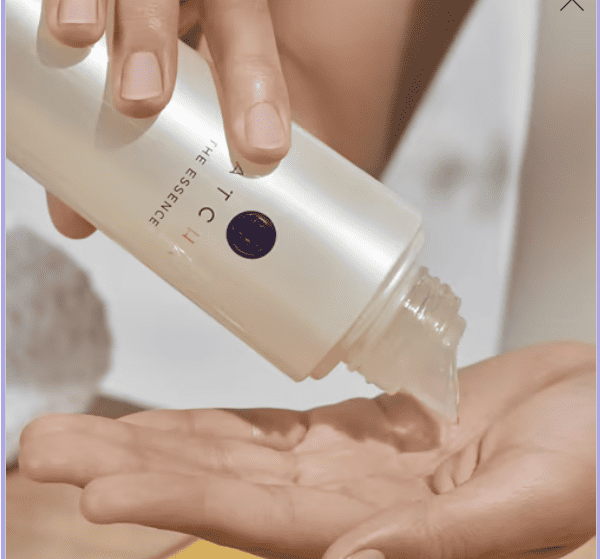 The skin barrier is replenished with moisture-binding Okinawa algae for a plumped look, and the skin is shielded from early aging by antioxidant-rich Uji green tea. Amino acids and AHAs like lactic acid, which encourage natural surface cell turnover for smooth skin, are produced during fermentation.
Indigo Overnight Repair
A soothing serum-in-moisturizer that balances the microbiota improves the skin's barrier and visibly reduces inflammation. It is cushiony and fragrance-free. It is advised for sensitive skin that is dry to mature, has fine lines and wrinkles, and reduces irritation brought on by environmental stressors like pollution. It also contains Mondo grass root, which calms inflamed skin with tryptanthrin and indirubin, plant chemicals that are proven to have skin-calming qualities.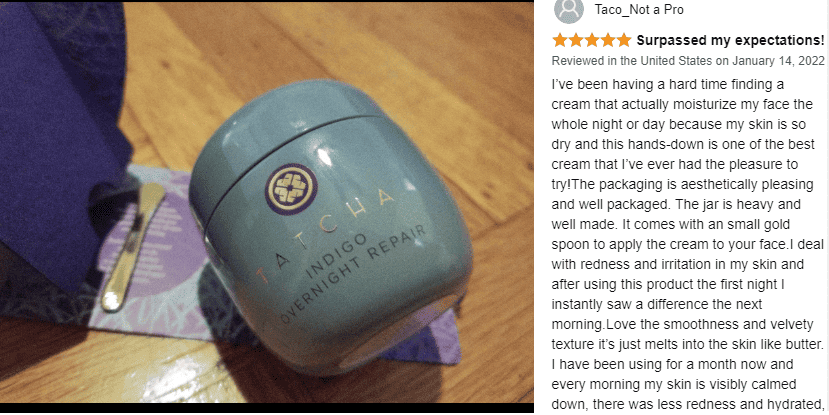 These ingredients include Japanese indigo and red sage root, ceramides, palmitic acid, linoleic acid, and phytosterol. Hyaluronic acid hydrates, while ceramides replace lipids to keep moisture and contaminants out. This reduces the appearance of dry, fine lines and wrinkles. Mondo grass root promotes healthy microorganisms, allowing the skin to function at its best while reducing dryness and irritation.
Violet-C Brightening Serum
With pure ingredients and moderate strength, the Violet-C Brightening Serum, which contains 20% vitamin C and 10% AHA, helps to soften and smooth the skin for more radiant, even-toned skin. It helps to reveal brighter skin and a more transparent, youthful shine since it includes two different forms of pure vitamin C and is stabilized by the antioxidant-rich Japanese beautyberry.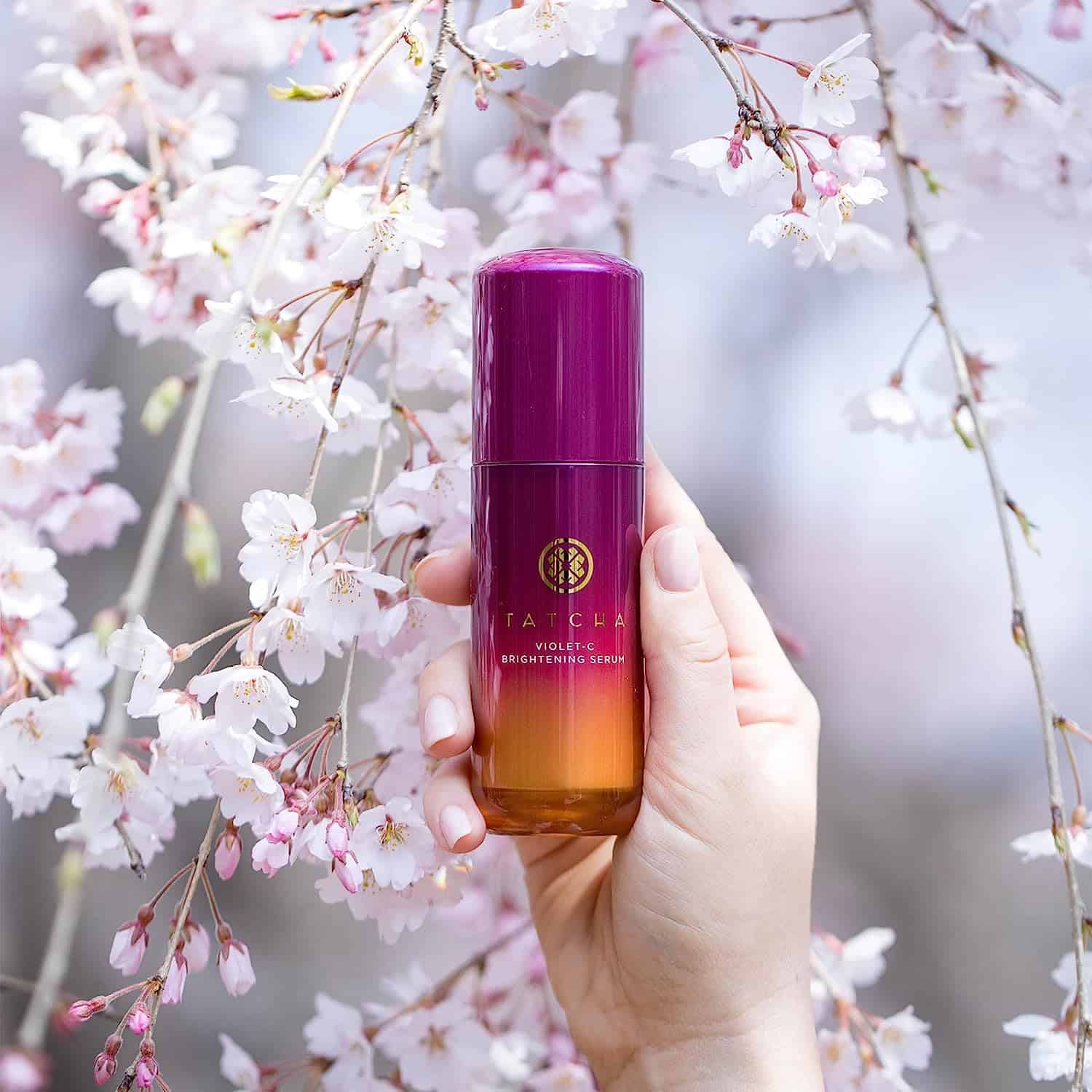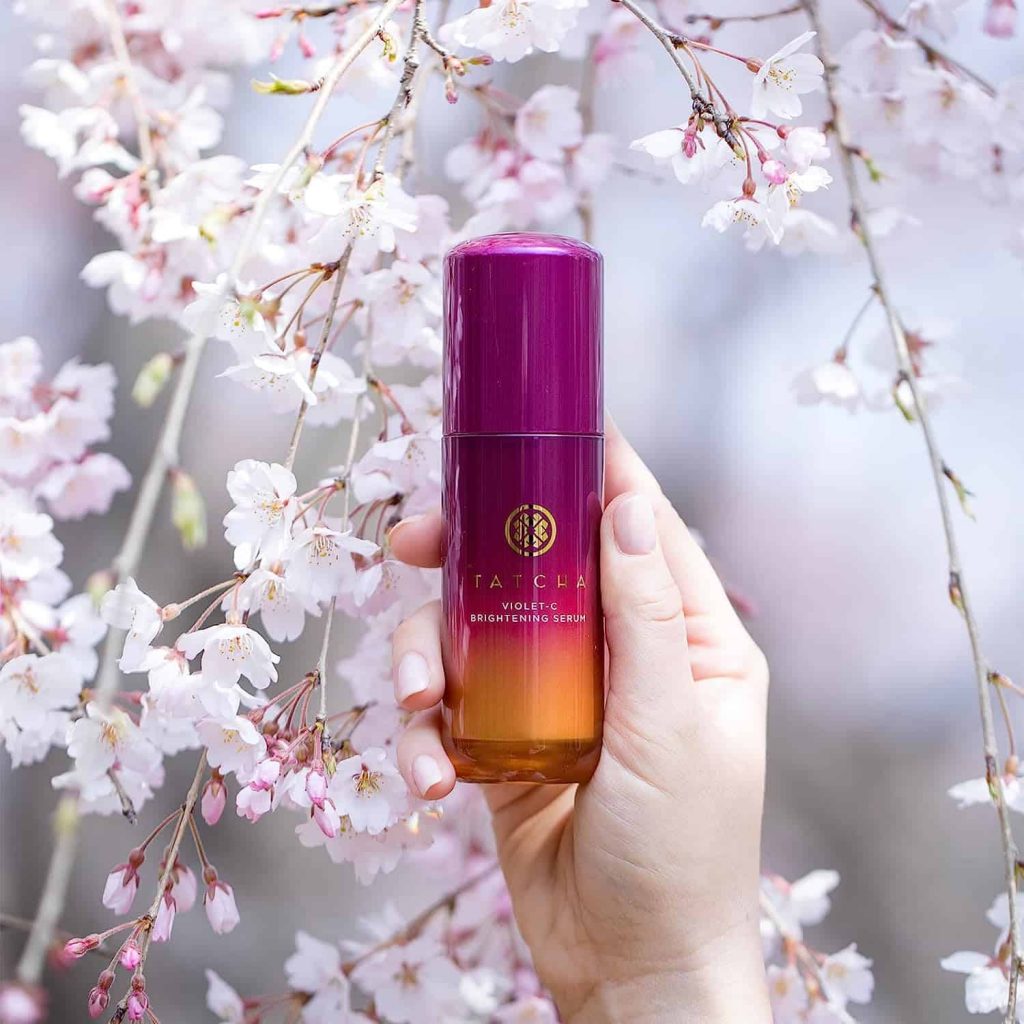 While Japanese angelica root helps to lessen the appearance of dark spots, discoloration, hyperpigmentation, and post-acne scars, mild fruit AHAs resurface dullness and uneven skin. The antioxidant and polyphenol-rich Japanese beautyberry aids in stabilizing vitamin C to increase its potency. While Japanese angelica root helps to lessen the appearance of dark spots, discoloration, hyperpigmentation, and post-acne scars, mild fruit AHAs rejuvenate dullness and uneven skin.
The Silk Cream
With moisturizing silk and Hadasei-3, a trio of Japanese superfoods, this moisturizer is a rich yet weightless gel cream that gives skin a softer, smoother, and firmer appearance. It employs a full liquid silk protein to create a thin, moisture-binding veil on the skin that offers long-lasting hydration and defense against outside stresses.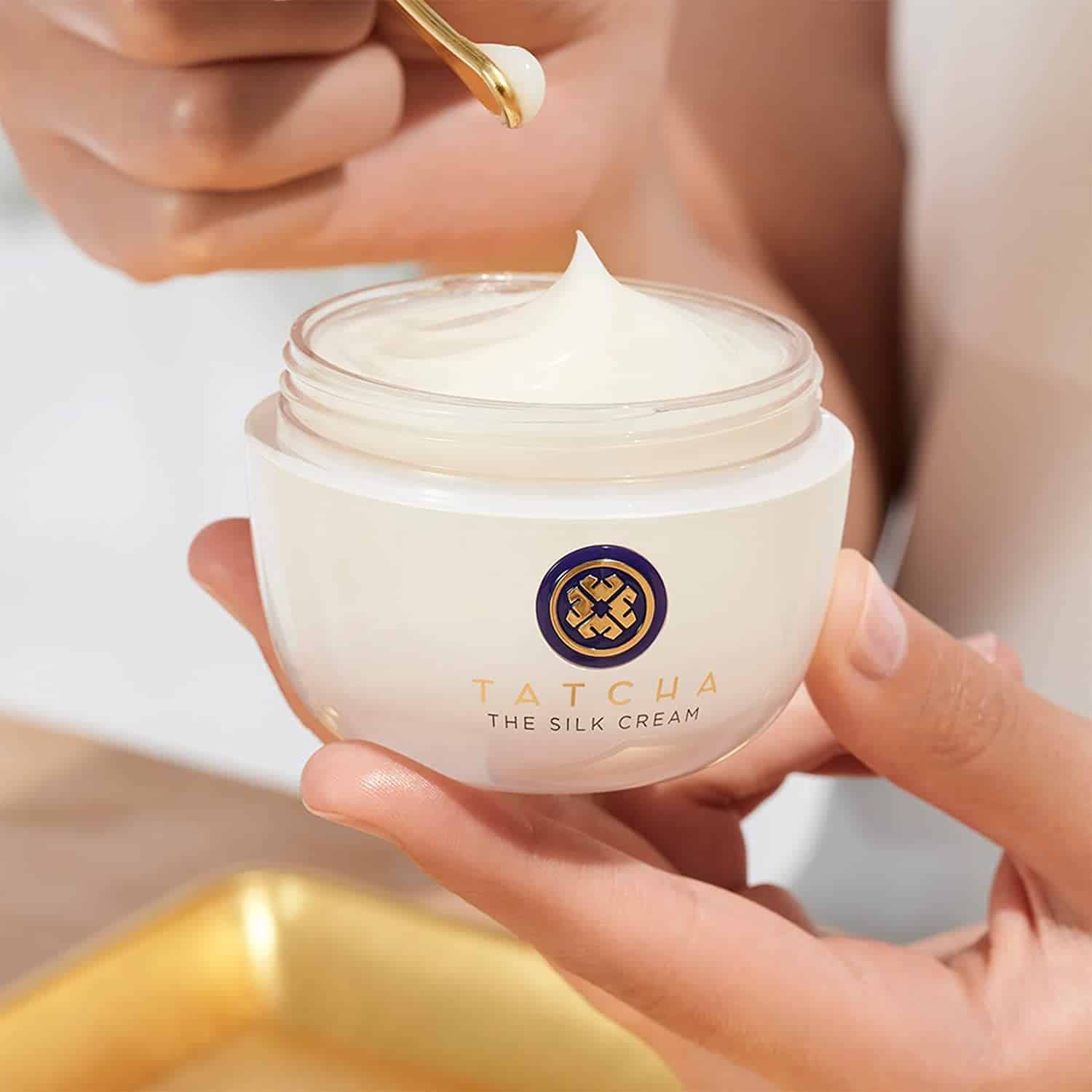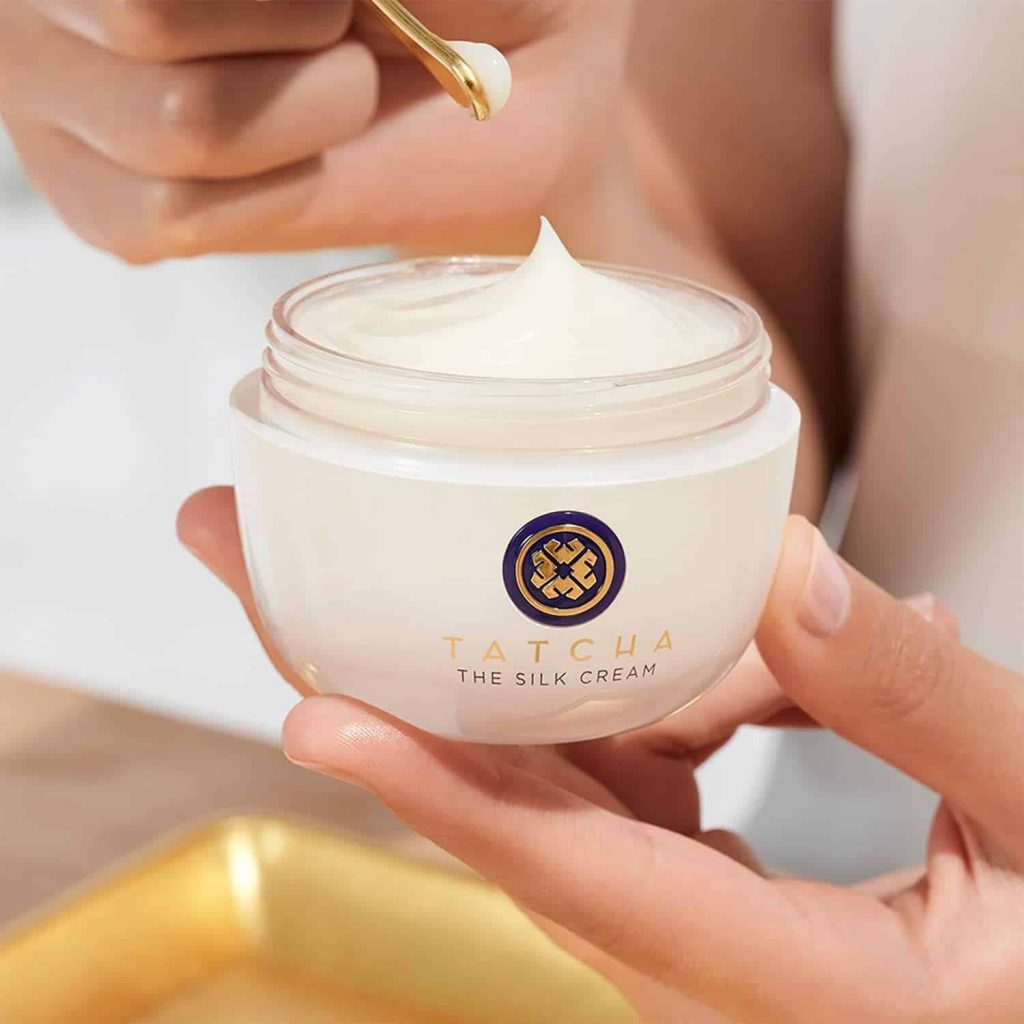 It also has Hadasei-3TM, a potent combination of fermented Japanese superfoods that restores a radiant, healthy appearance. While sericin, the outer layer of silk, retains vital moisture and reduces dryness or flaking, fibroin, the interior layer of silk, nourishes healthy, glossy skin. In conjunction with fibroin and sericin, silk powder creates a pore- and wrinkle-blurring effect while facilitating easy makeup application.
The Camellia Cleansing Oil
With camellia oil in its formulation, this moisturizing 2-in-1 makeup remover and cleanser melt away excess oil while gently removing even waterproof makeup and nourishing skin to feel silky smooth. All skin types, including dry skin, oily skin, sensitive skin, acne-prone skin, and combination skin, are advised to use.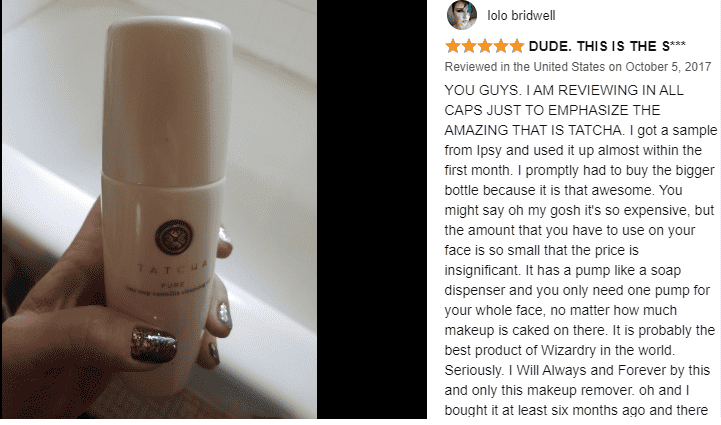 Its mild yet powerful mixture hydrates and nourishes the skin, leaving it soft, smooth, and revitalized. Japanese camellia oil (TSUBAKI), a superior source of vitamins A, B, D, and E, is higher in oleic acid than olive oil. Hadasei-3TM is a patented combination of algae, green tea, and rice that promotes plump, petal-soft skin at any age.
The Kissu Lip Mask
The Japanese peach and squalane Kissu Lip Mask is a leave-on jelly treatment that replenishes the lushness of lips. Mizumizushii is a term used in Japan to denote plump peaches and moisturized skin. This chic leave-on treatment uses peach water to give lips a lush volume. The components include vitamins, Omegas 3, 6, and 9, Japanese peach extract, Japanese camellia oil, squalane, and oleic acid.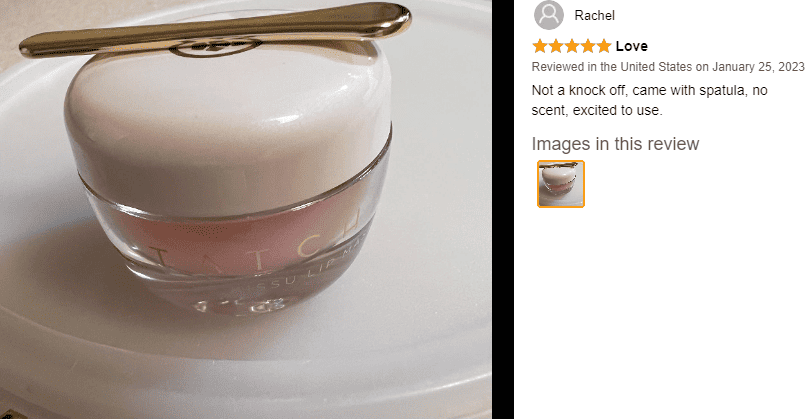 Natural Squalane locks in moisture and reduces dryness all day long. It works promptly to richly moisturize and strengthen the skin barrier. The emollient, which is weightless, absorbs quickly and effortlessly without blocking pores or leaving a greasy residue.
The Liquid Silk Canvas
The Liquid Silk Canvas is a lightweight, protective primer made with silk extracts that shield skin from environmental irritants and enhance the application and longevity of makeup. It takes its cue from bintsuke, a thin coating of supple wax that geisha massage over their skin as the final phase of their skincare process.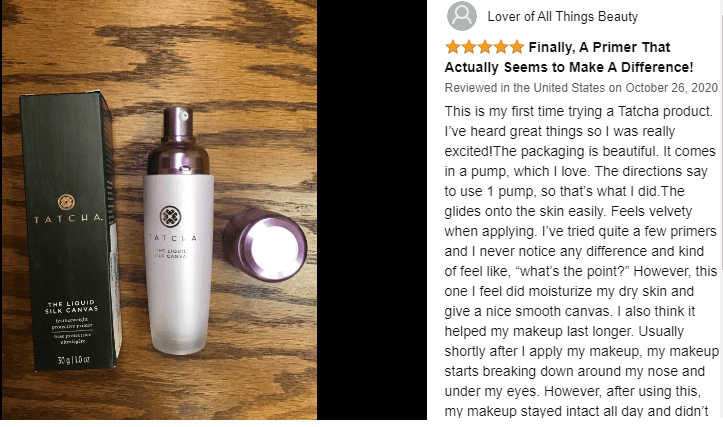 A botanical protective barrier acts as an additional layer between makeup and skin. Anti-pollution natural active ingredients that fight immediate attacks from environmental stressors and support the skin's barrier to act against future attacks. Pink and gold pearl help brighten an area. Nourishing silk extracts hydrate the skin and instantly reduce the appearance of pores, fine lines, and imperfections. Silk powder allows makeup to glide on more evenly and last longer.
The Rice Polish: Classic
The Rice Polish: Classic is a water-activated exfoliator that contains nutritious Japanese rice bran and silk protein and turns into a creamy foam for a polished finish and a radiant complexion. For mixed with drying skin that is dull or has an uneven texture, it is advised. It has papaya enzymes and finely crushed rice bran, which help to stimulate natural skin renewal and rapidly reveal a flawless, makeup-ready canvas.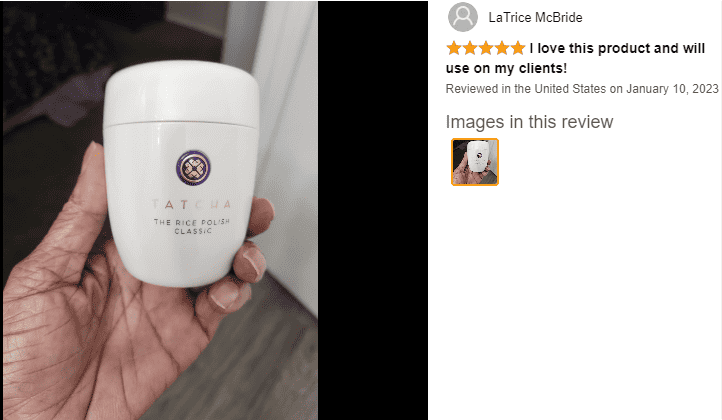 A trio of fermented Japanese superfoods called Hadasei-3TM aid in restoring a radiant, healthy appearance. To preserve all of the advantages of whole rice, the Rice Polish collection employs a unique milling method to crush the grain very finely. Silk nourishes and moisturizes the skin, assisting it in retaining moisture, and papaya enzymes gently exfoliate the epidermis.
The Deep Cleanse
The Deep Cleanse is a deep, mildly exfoliating cleanser made of natural luffa fruit and wild rose that removes debris, reduces excess oil, unclogs and tightens pores, and leaves skin smooth and moisturized. The components include Japanese Luffa Fruit, pulverized fibers from the exfoliating Japanese luffa fruit, Japanese Wild Rose, and Japanese Leopard Lily.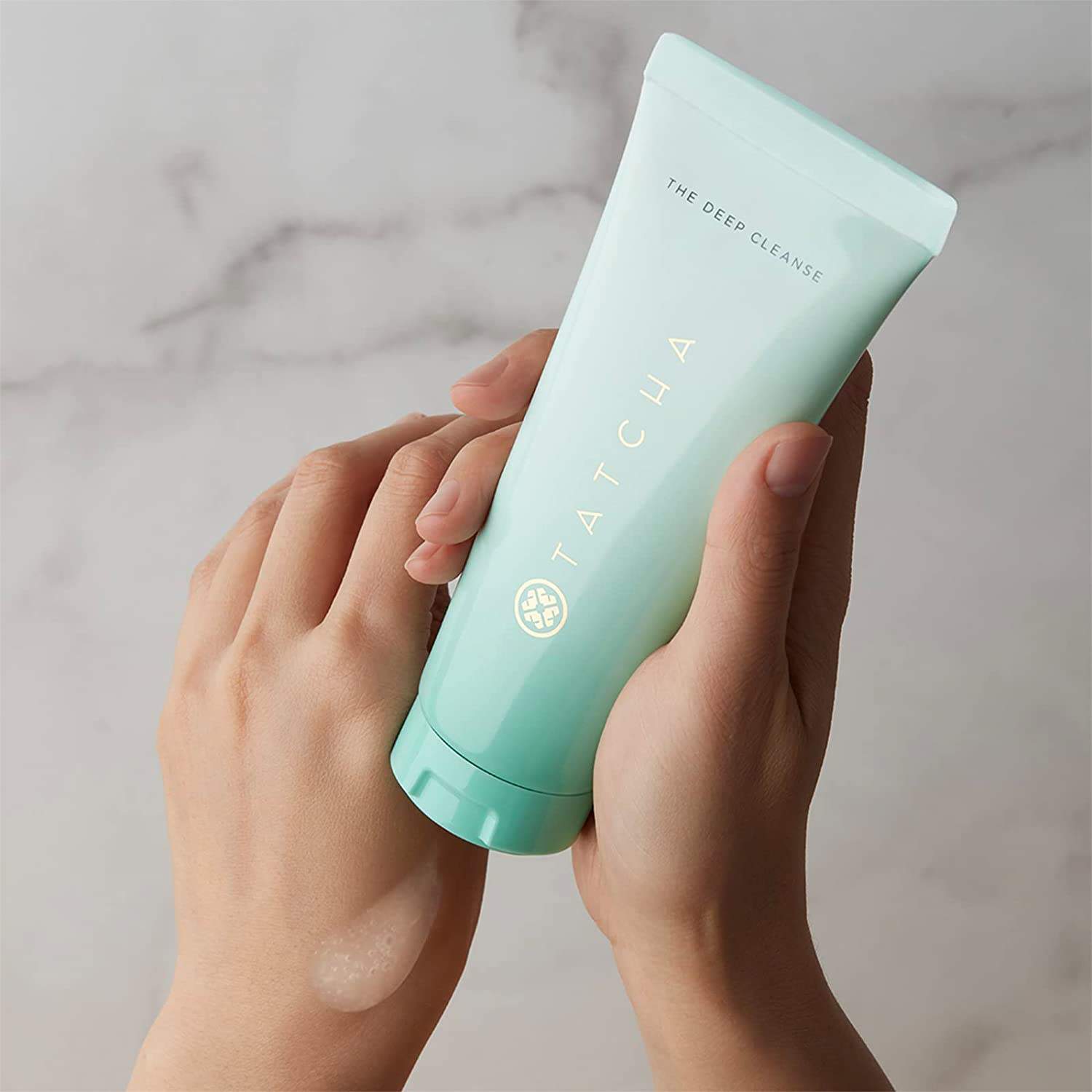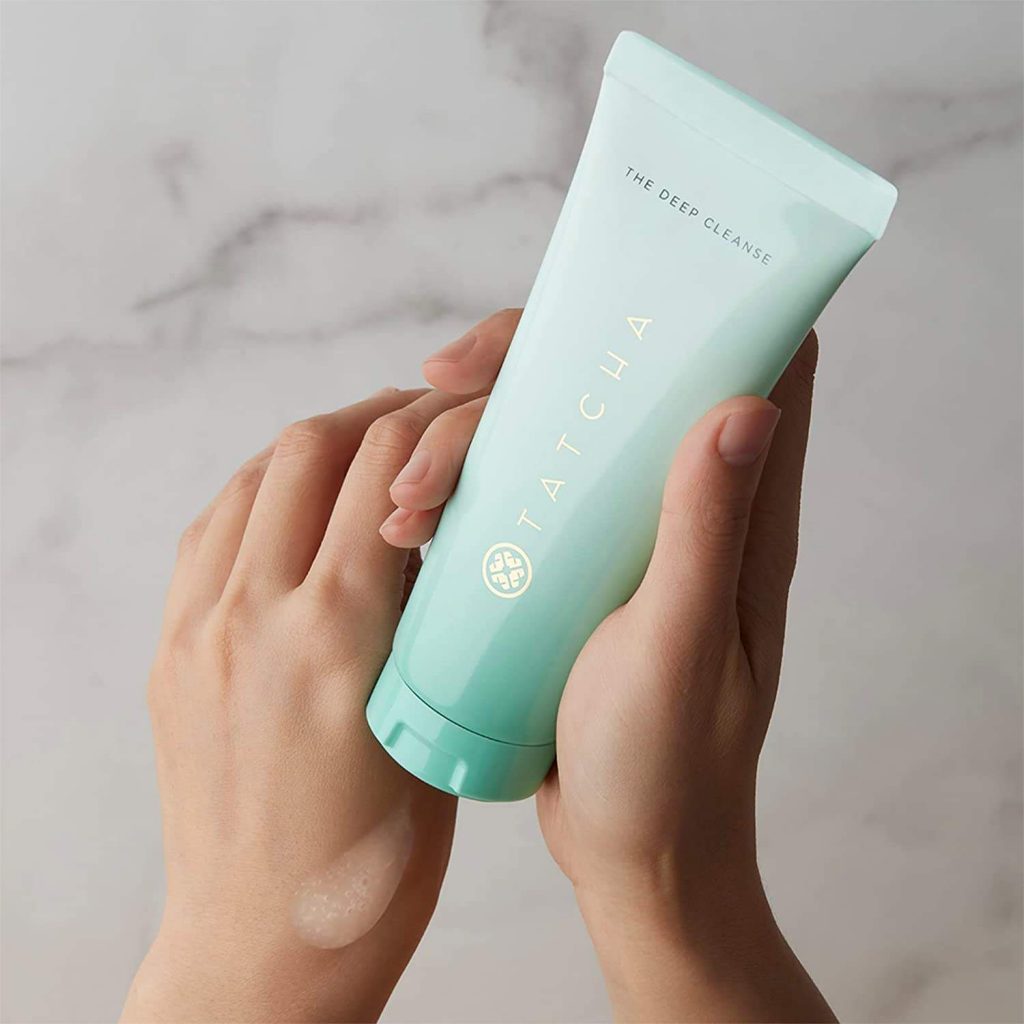 Without over-drying, the Deep Cleanse gel forms a creamy foam that removes grime and oil. It cleanses using silk amino acids, which are mild enough for even the most fragile skin. It leaves the skin feeling moisturized, soft, and renewed. The constituents are Japanese Luffa Fruit, pulverized fibers from the exfoliating Japanese luffa fruit, Japanese Wild Rose, and Japanese Leopard Lily.
Things To Keep In Mind When Buying Tatcha
Tatcha skincare items contain several advantages that can enhance the general well-being and beauty of the skin. Cleansers, toners, moisturizers, serums, and sunscreens are some. Cleansers remove makeup, oil, and filth from the skin's surface. At the same time, toners balance the pH of the skin's surface, moisturizers keep the skin hydrated, serums include concentrated amounts of active chemicals, and sunscreen shields the skin from UV radiation. Regularly using high-quality skincare products may result in a healthier, brighter complexion that exudes confidence and attractiveness. The products suit coral reefs, including exfoliants, hyaluronic acid, PHA, and vitamin E. Additionally, they do not cause acne.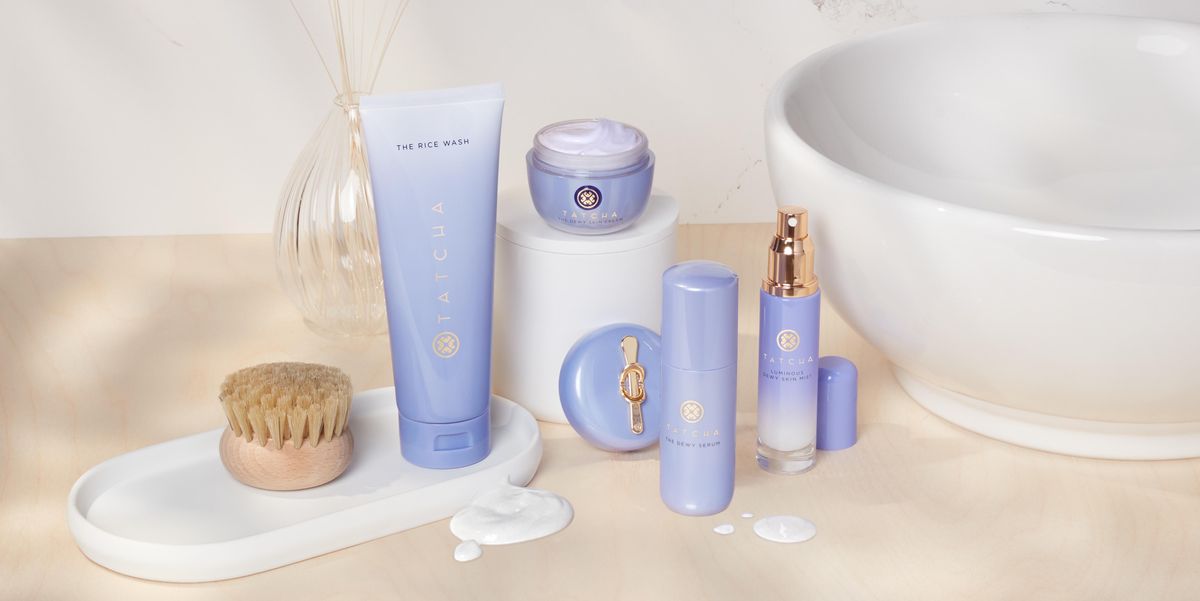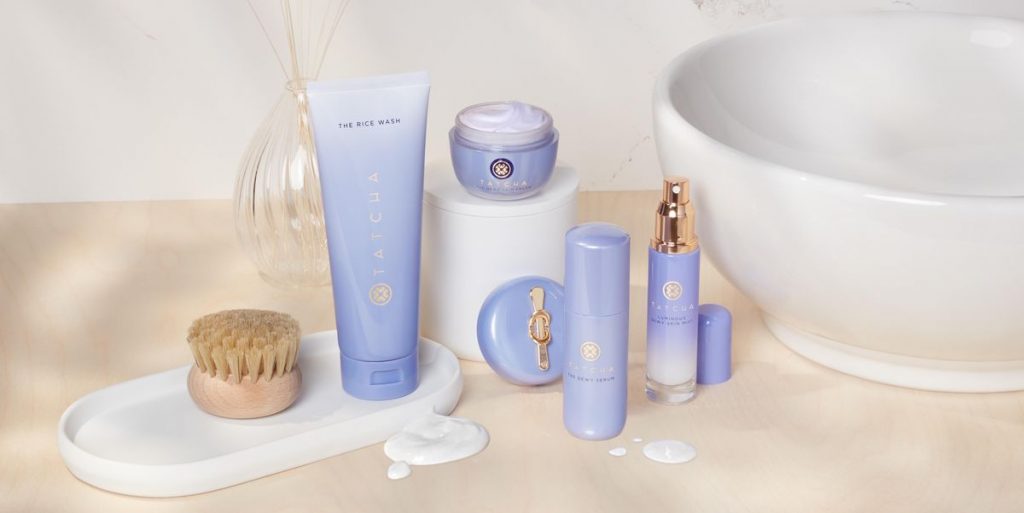 However, it would be foolish to ignore the drawbacks. These negatives include being more expensive than comparable products and unsuitable for sensitive skin. They also include failing to hydrate people with dry skin adequately. It also contains fragrance, which may irritate the skin, harsh alcohols, and silicones, and is not appropriate for use on fungal acne. Additionally, it contains eu allergens and exposes people to contact allergies. As a result, it's crucial to consider the benefits and drawbacks of a product before making a choice.
Customer Feedback | Tatcha Reviews
A loyal Tatcha fan says this upon using several of their products, "I've loved testing out Tatcha's products, from the cleanser to the sunscreen, moisturizer, and more. The dewy skin cream has a buttery texture. Before I put on my makeup, I use it as a moisture barrier on my face, and everything goes on easily. For a time, I also loved the Tatcha Silken sunscreen and primer. I wholeheartedly suggest it as a 2-in-1 base if you want that blurred and matte appearance."
Another happy customer writes about their satisfactory experience with the Dewy range. They say, "I occasionally purchase skin mist, a premium item that I like. Anything from the purple 'dewy' range has left my face feeling incredibly nice and wonderful."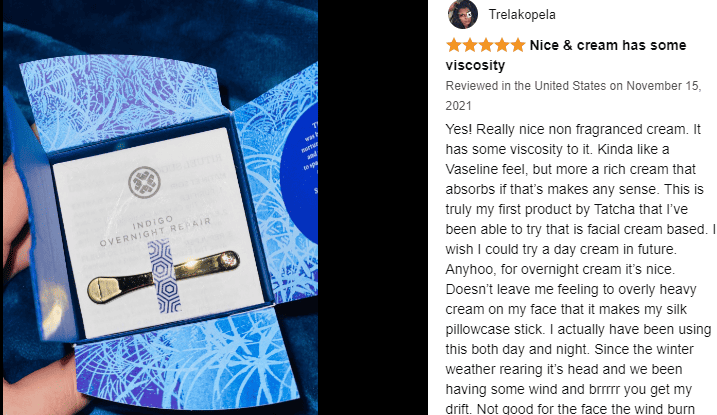 However, this customer felt the product was underwhelming and not exceeding expectations. According to them, "Several of Tatcha's goods have been utilized by me. Although the items feel opulent and creamy and come in incredibly attractive packaging, I didn't see any great effects on my skin. At the very least, I would like to see skin benefits from a product this pricey that I have seen from less expensive options. The Dewy Skin Mist doesn't perform half as well as my other face mist, which costs only a third as much. I'm quite disappointed since I wanted to like Tatcha, and I won't be repurchasing it."
FAQs | Tatcha Reviews
Is Tatch a luxury brand?
Tatcha is an undoubtedly high-end skincare line with luxurious packaging and effective ingredients. The Dewy Skin Cream, Silk Canvas Primer, cleansers, serums, and masks are some of its best-selling items. They employ eco-friendly packaging and sustainably produced materials as part of their commitment to sustainability.
Does Tatcha qualify as a clean beauty?
Tatcha is regarded as a clean beauty brand indeed. They are dedicated to offering high-quality skincare products and employ safe components.
Who owns Tatcha?
Cruelty-Free Label Tatcha has been acquired by Unilever.
Closure | Tatcha Reviews
Tatcha is a high-end skincare line that offers opulent solutions intended to feed and renew skin, giving it its best appearance and feel. Their dedication to sustainability and moral sourcing guarantees that their goods are healthy for the environment and the skin. However, some customers have claimed that using particular goods caused them to break out or get irritated, while others have complained that the price is too high for their budget.
Tatcha's utilization of natural components and potent formulae has garnered an overwhelmingly excellent response, but it's crucial to do your homework and read reviews before purchasing any skincare products. What do you think about it? Would you purchase any of the items we discussed today? Tell us which one that would be, and we appreciate your visit.
I'm Sarah Abraham, the founder and co-author of Blushastic.com and a professional makeup artist. Beauty is more than just skin deep, and that's why I'm passionate about sharing my knowledge and experience to help people feel confident and beautiful on the inside and out.
Whether it's skincare, haircare, or fashion, my goal is to empower women to feel their best. With my expertise in the beauty industry, I strive to provide practical advice and tips that are accessible to everyone, regardless of their skill level or budget.