How does your skin feel after you apply the moisturizer? Let me help you figure it out. Your moisturizer must feel lightweight and airy, exhibiting that your skin owns it and vice-versa. But if your skin breaks out, irks, and feels heavy or greasy, know it is time to change your moisturizer.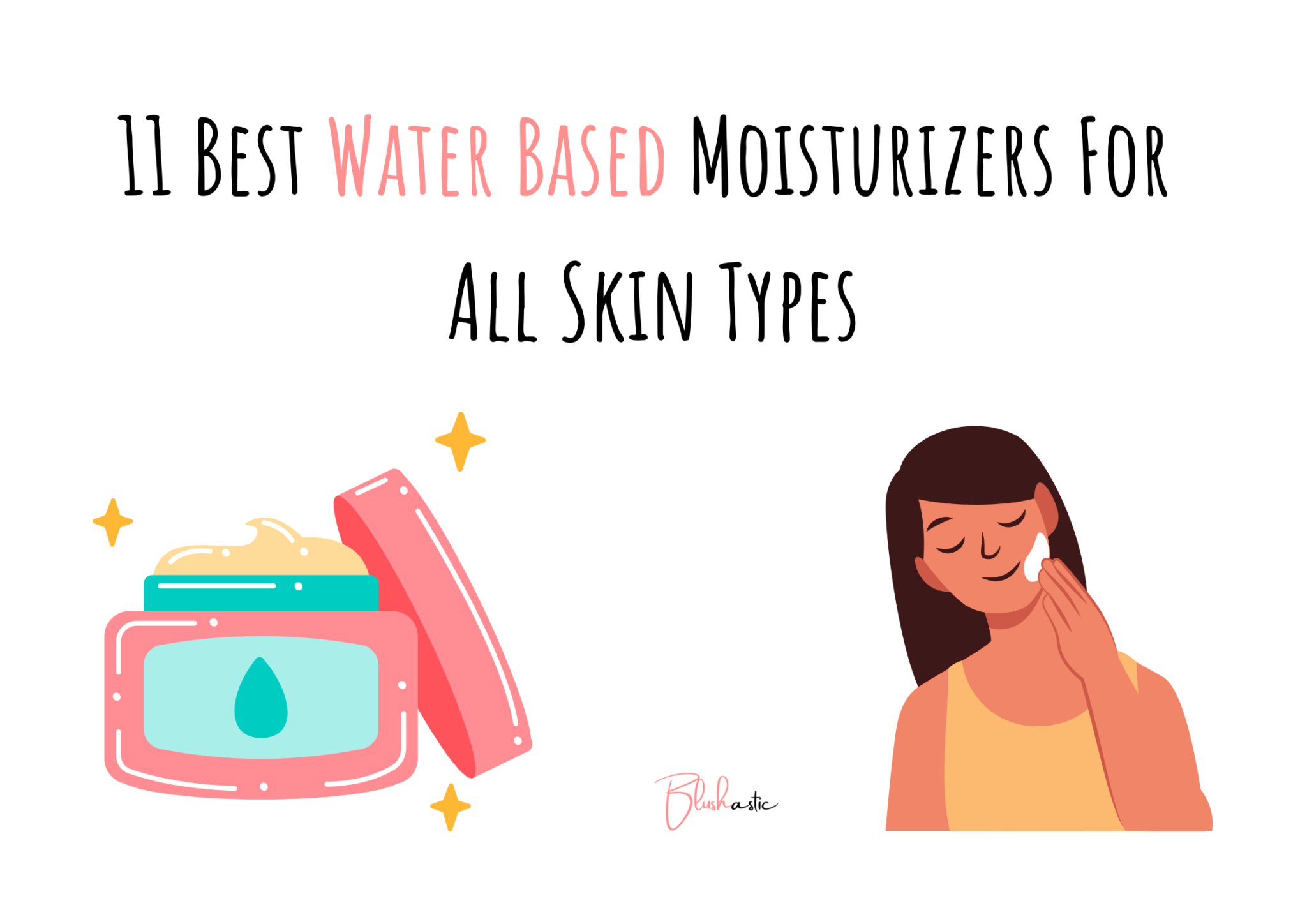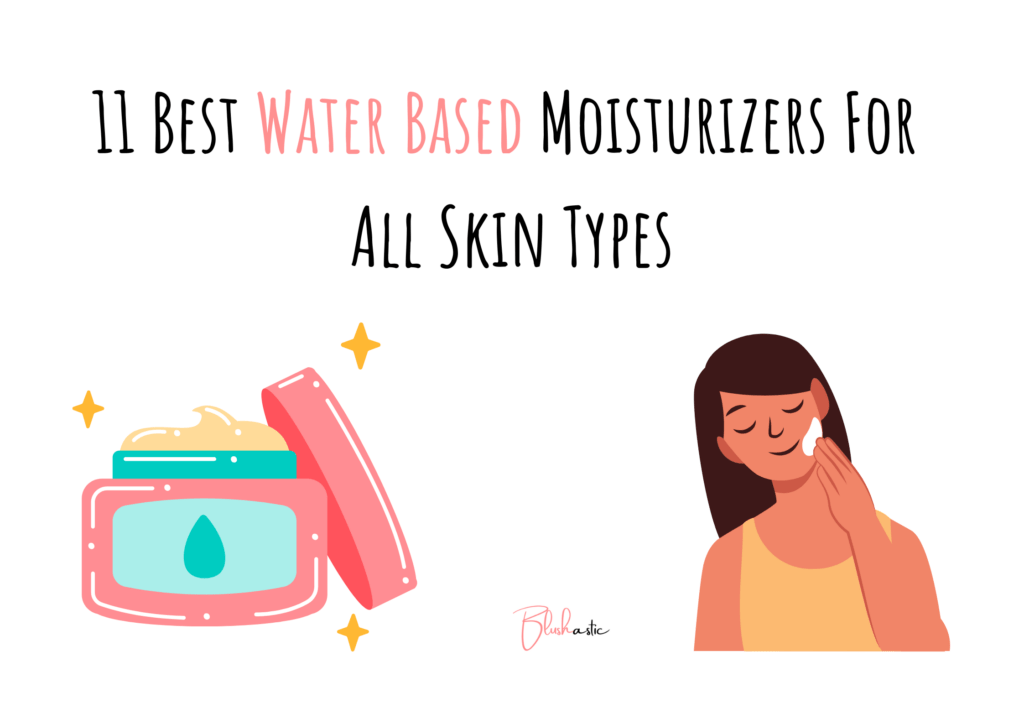 Water based moisturizers display versatility better than oil-based ones. Even then, not all of them suit every skin type. Hence, pick the best water based moisturizer for your skin type at the end of this article. As we dig deep into the world of moisturizers, here is everything you need to know about them.
Best Water Based Moisturizer | Our Best Bets For Different Skin Types!
Before we explore the all-pervasive range of water-based moisturizers, let us quickly look at the two broad types of moisturizers and different formats to help you make a better purchase.
Moisturizers: Types & Formats
The critical difference between the two types of moisturizers is their respective bases.
Water Based Moisturizer has water (aqua) and hydrating ingredients at the top of their composition. Typically, they are lightweight and non-greasy. As they intensely hydrate the skin, it suits all skin types. The ingredients like glycerin, hyaluronic acid, peptides, and other humectants (hydration) slow the water from evaporating and treat dehydration.
Sometimes, a water-based moisturizer may contain oils or occlusive (oily) emollients as supporting ingredients to prevent water loss. But there exist options of water-based, oil-free moisturizers that have all their qualities. Looking at the in-depth features of a moisturizer is beneficial.
The different formats of moisturizers (cream, gel, and lotion) primarily vary in the level of their water content. The water level in these formats brings all the differences in their respective textures.
Oil Based Moisturizer is the one that has oils as their prime ingredients. To know if your moisturizer is oil-based, check if it has oils like lanolin, paraffin, and others as the top ingredients.
It makes an excellent choice for folks with dry skin lacking sebum, as these formulas have a rich texture infused with oils, fatty acids, and vitamins. But if your skin is already oily or prone to acne, you may not want to use it.
Cream Moisturizers are the thickest of the three in their texture. It is due to the low water content in it. It may suit dry skin types the best as they have rich oils and other nourishing ingredients that dry skin types need (not for oily skin).
Gel Moisturizers have a lighter consistency and more water content than cream and lotion moisturizers. Their texture is the thinnest of the three moisturizers. They have many humectants like hyaluronic acid and others to give a lightweight, non-greasy finish. It suits oily and combination skin types the most (not for dry, dehydrated skin).
Lotion moisturizers stay somewhere between cream and gel moisturizers in terms of consistency and water level. It is lightweight and non-greasy, too, and makes your dry or oily skin feel great. Some lotion moisturizers also come with ingredients that have an anti-aging effect.
Top Picks At A Glance
As I share my and some of my known ones' first-hand experiences with these products, see how they performed on our skin.
Once I learned Gabi Butler tried this water-based moisturizer, I had to get my hands on it. I have skin that is a tad bit sensitive and acne-prone. Applying this bluish gel daily (AM and PM) after cleansing gives me a lightweight, breathable feel. So, it is for you if you have oily, combination, or sensitive skin types. I love this product because it is oil-free, non-comedogenic, dermatologist-approved, and has made my skin radiant.
You can apply it on your face, neck, or chest. The Korean Red Pine Extract interrupts bacteria that irritate the skin, and Ginger Extract soothes the skin. The microbiome technology in this moisturizer disturbs the communication between bacteria that combine to cause an imbalance. Thus, our microbiome (microorganisms in an environment) remains balanced, dryness vanishes, and we get healthier-looking skin.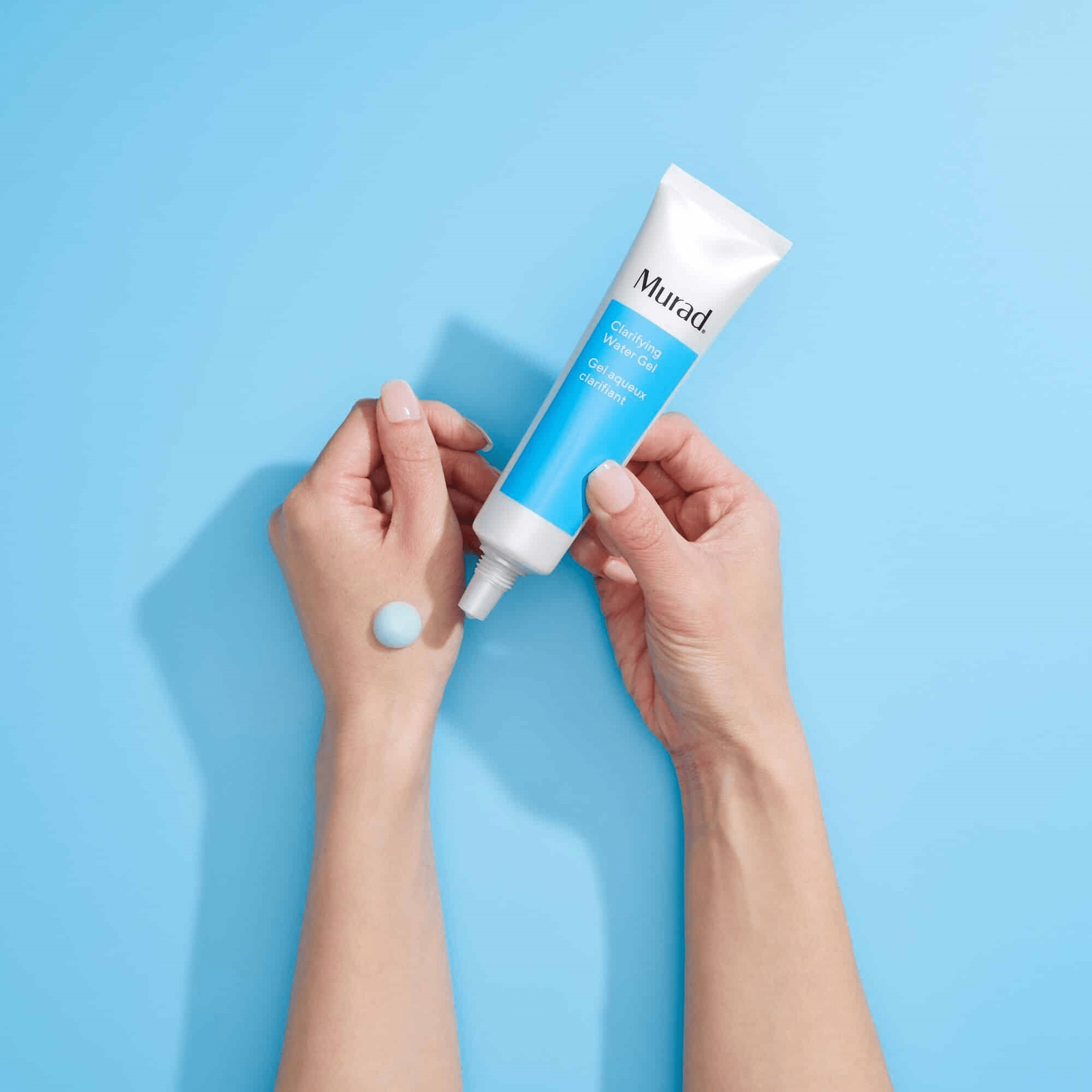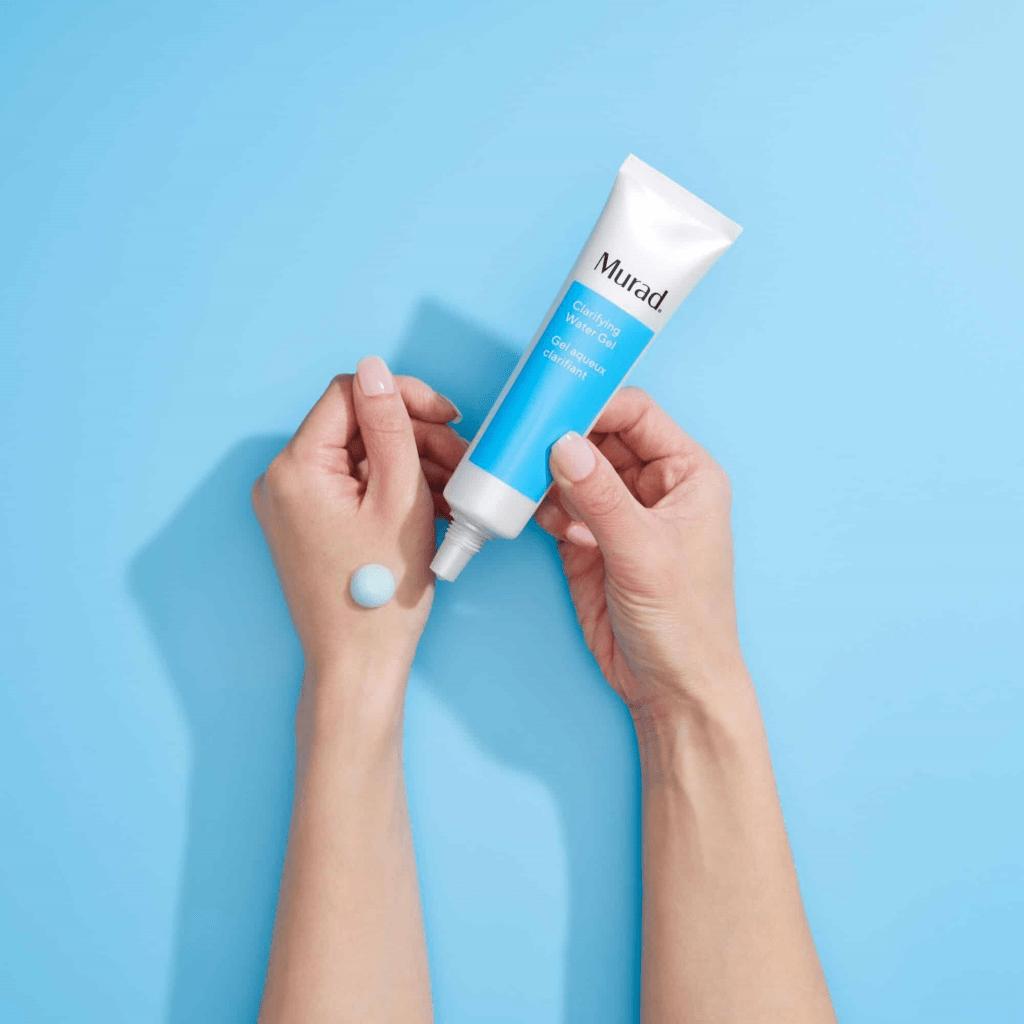 Pros
Hyaluronic Acid hydrates and Salicylic Acid in this moisturizer help acne-prone skin to remain free from breakouts.
It does not have parabens, sulfates, phthalates, gluten, mineral oil, formaldehyde, oxybenzone, and petrolatum.
A 4-week clinical study trial proved that most participants noticed that their skin felt less shiny and less irritated with unclogged pores.
Cons
This lotion had to be on the list. CeraVe's water-based moisturizers have a separate fandom. Speaking of this lightweight moisturizer, it is a boon for people with dry skin. My mom, who turned 61 recently, has dry skin too and uses it daily upon her doctor's prescription. This oil-free moisturizer contains hyaluronic acid that retains the skin's moisture and three essential ceramides that restore and maintain your skin's protective barrier.
The patented delivery system of MVE technology continues to release moisturizing elements for up to one day. It does not irritate at all. For the drugstore price that it has, it offers far more rewards. My mom applies it liberally on her face and body once a day (in summer) and twice a day (during winter). It feels comfortable and gentle, so you should try it if you have dry skin!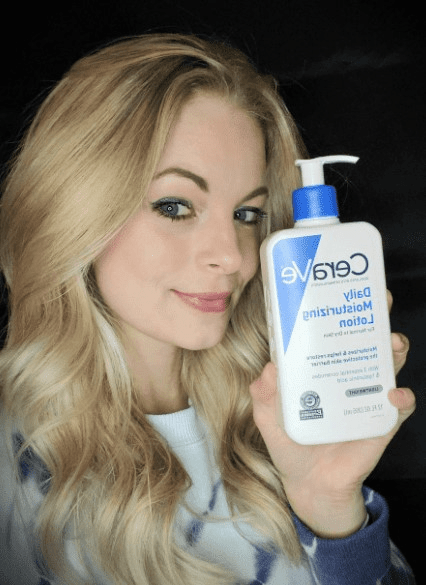 Pros
It is lightweight and non-greasy.
The product is ideal for normal to dry skin types who can use it all year round.
This moisturizer is oil-free, fragrance-free, and non-comedogenic.
It gives long-lasting hydration for up to 24 hours and has the acceptance of the National Eczema Association.
Cons
Methylparaben may not suit sensitive, acne-prone, or skin with eczema.
Tatcha's Water Cream is another product for folks with a combination of oily skin types. It gives a lightweight, pore-refining hydration. But if you have dry to mature skin type, Tatcha's Dewy Skin cream will make it a grand resort. Anyways! This product provides me with nutrient-rich, balanced hydration. It purifies my skin with potent Japanese botanicals, namely Wild Rose, to firm the pores and smoothen the texture and Leopard Lily to control excess oil. 
Due to the anti-aging Japanese superfoods, it adds a subtle glow that resembles a tap of 23-karat gold. And yes! It is oil-free, non-comedogenic, and dermatologist-tested. I use it twice (AM and PM) daily. Just massage a pearl-sized amount of cream onto the face, neck, and decolletage with gentle upward strokes.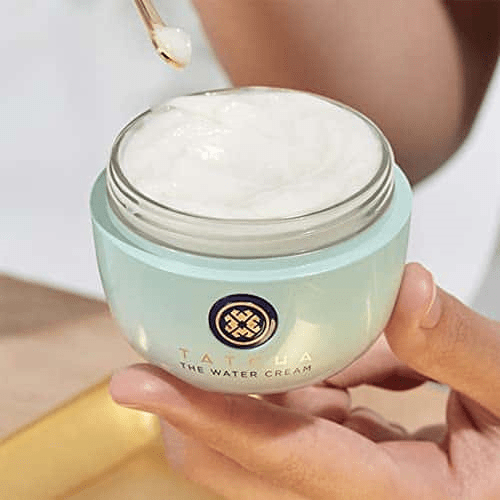 Pros
This cruelty-free product improves skin clarity, making the pores appear smaller.
The formulation is free of mineral oil, synthetic fragrances, sulfate detergents, parabens, urea, DEA, TEA, or phthalates.
The Hadasei-3™ restores healthy-looking skin with its anti-aging trinity of green tea, rice, and algae.
The product has the backing of consumer results, wherein most participants felt their skin to be balanced, hydrated, softer, and smoother within a few weeks.
Cons
Alternatively, this product is named "Skin Quench" as it quenches the thirsty skin. This gel lotion moisturizer suits the sensitive and oily skin types. It carries potent ingredients like aloe vera (to moisturize the skin), hyaluronic acid (to hydrate the skin), and watermelon (that contains vitamins and amino acids), thus making visible differences on the skin. My friend, Sarah, is a huge fan of Natural Outcome skincare products and has most of them. She applies this moisturizer twice daily after cleansing.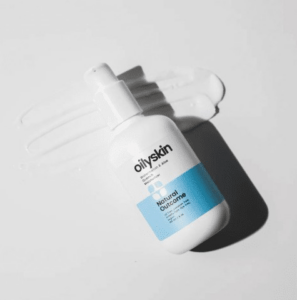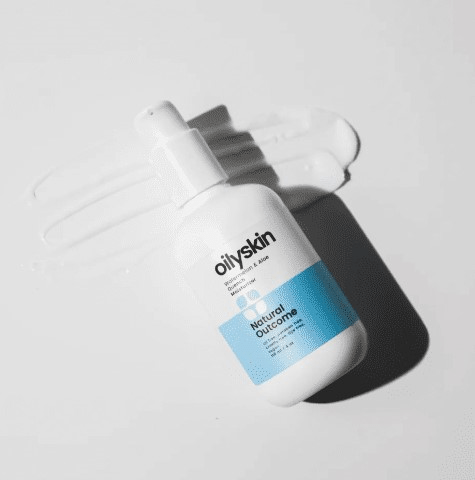 Pros
It promotes the control of oily skin spots.
The cruelty-free, vegan formulation is free of oil, parabens, sulfates, natural actives, and dyes.
This shine-free moisturizer gently seeps into the skin and provides intense hydration.
Cons
Phenoxyethanol in it may irritate some skin.
As the name suggests, Lubriderm lubricates the skin and drives away all the dry skin adversaries. My mom used it on her body before switching to her doctor's recommendation, CeraVe. This lotion has the enriching Vitamin E Pro-Vitamin B5 and lipids to make our skin barrier stronger. It provides up to 24 hours of moisturization and makes our skin all the more resilient. This dermatologist-developed brand leaves a comfortable finish. This brand has other products on the line that you can check.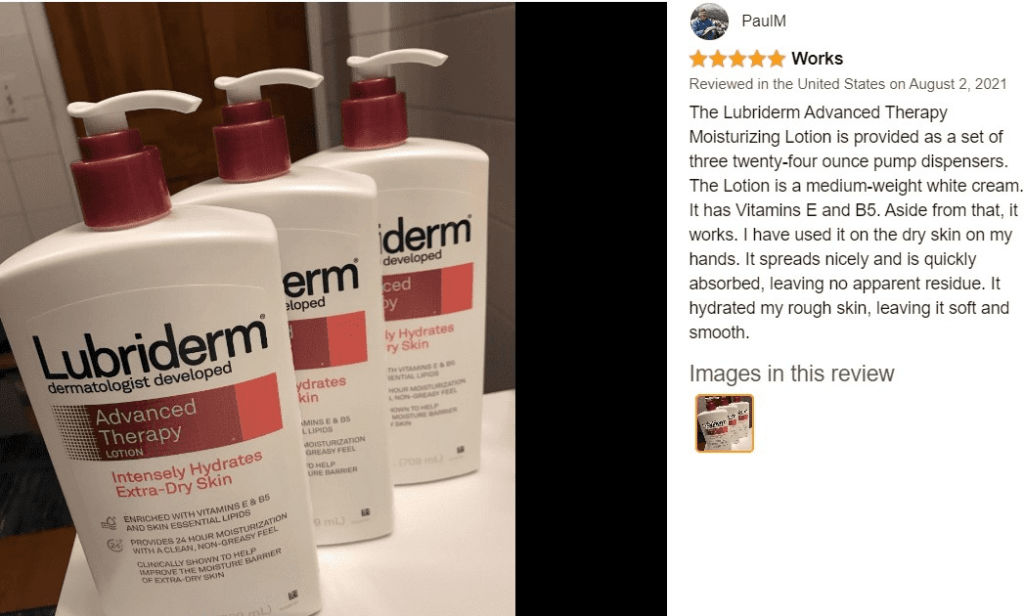 Pros
It is clean, non-greasy and lightweight.
If your skin is extra dry, Lubriderm will be an excellent choice.
The moisturizer turns dry skin skin into a healthy-looking skin.
Cons
This moisturizing cream performs a dual function. It is suitable for oily and combination (as a standalone day and night cream) skin types, but you can use it during the day on dry and mature skin types, too. Apply its needed dosage alone (or combined with essential oils) on a cleansed face, and massage it until completely absorbed. I use it sometimes as the texture of my skin feels fresh and light after getting fully absorbed.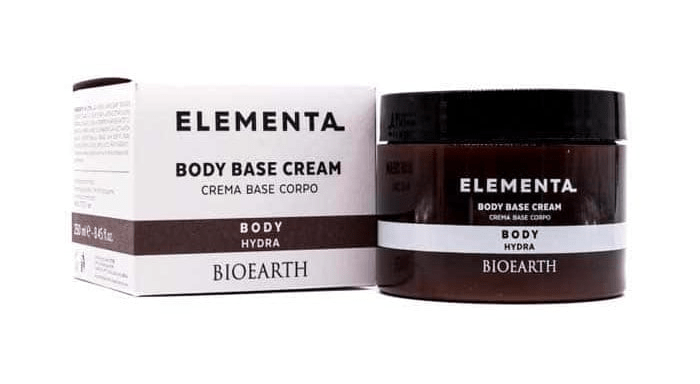 Pros
You may use it alone or with your favorite essential oils.
It is not only dermatologist-tested but also nickel-tested and vegan.
Cons
The cream may contain synthetic fragrances or additional dyes.
The composition of this moisturizer consists of Acai Berry Sterols to replenish cholesterol in our skin, Hyaluronic Acid and Squalane that mimics our body's natural oils, and Ceramides to prevent water loss. After you apply your eye products, serums, and treatments, use this cream on the face and neck. Be rest assured of the texture, for it is weightless and non-greasy.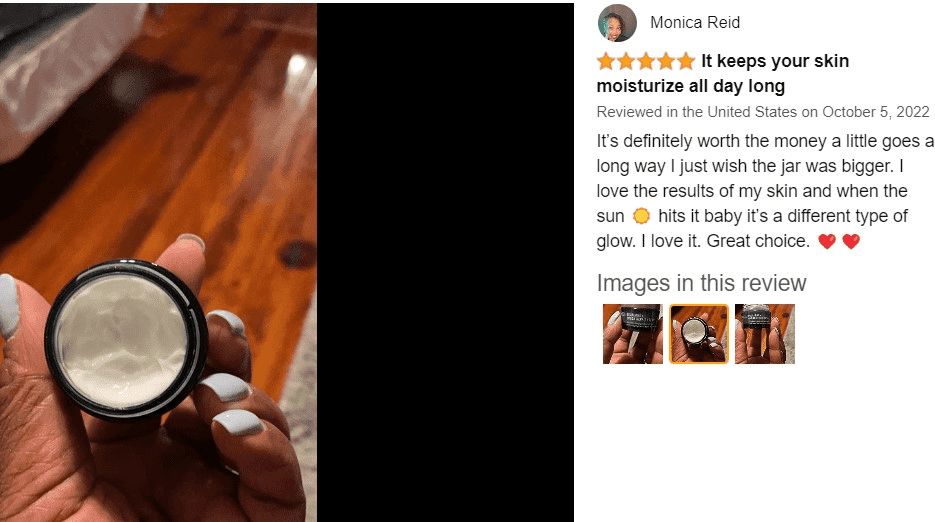 Pros
It suits normal, dry, and combination skin types.
It is free of fragrance, PEG, and parabens and is cruelty-free and vegan.
Clinical results prove that it improves skin hydration within minutes, enhances skin barrier after one week, and lessens visible wrinkles.
Cons
Thanks to Sarah, Biossance is the only brand named twice in this list! Indeed, it has some great products, too. This second water-based moisturizer is gel-based instead of cream-based, like the previous one. It has encapsulated probiotics to support the skin's microbiome and bisabolol to soothe redness and irritation. Plus, the sugarcane-derived Squalane gives weightless hydration without clogging pores. It relieves redness, reduces extra oil, and lessens the appearance of pores.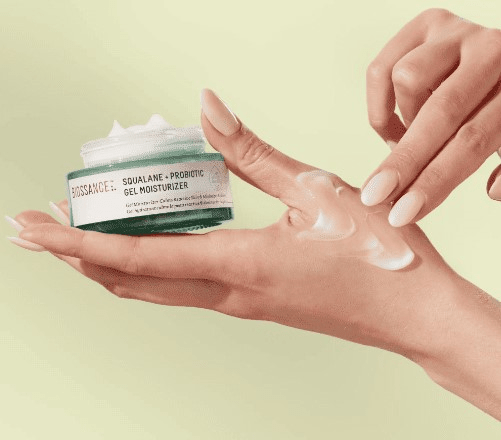 Pros
The gel texture makes it lightweight and super hydrating.
This moisturizer works great on oily, inflamed, acne-prone, or sensitive skin types.
Cons
Phenoxyethanol as a preservative may irk on some skin.
Honest Beauty's water-based moisturizer is highly underrated. Especially for the dewy glow and radiant finish, it yields after a few days of use. This cream comprises two sizes of Hyaluronic Acid that hydrates, softens, and firms the skin while reducing the visibility of fine lines. The other game-changers are Squalane (that cushions) and Jojoba Ester (that moisturizes). This tiny hydro blast box suits all skin types.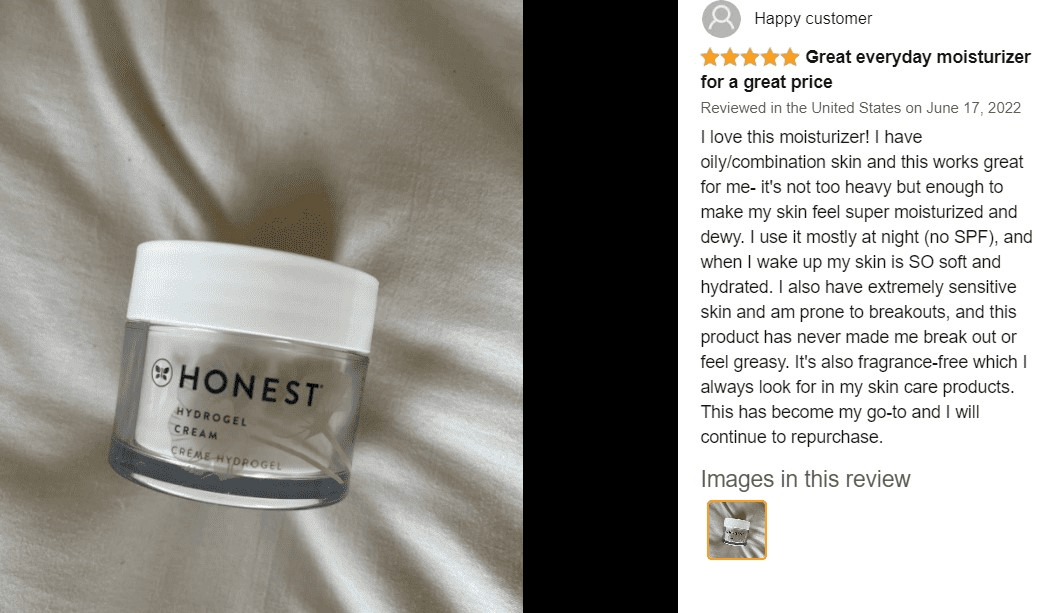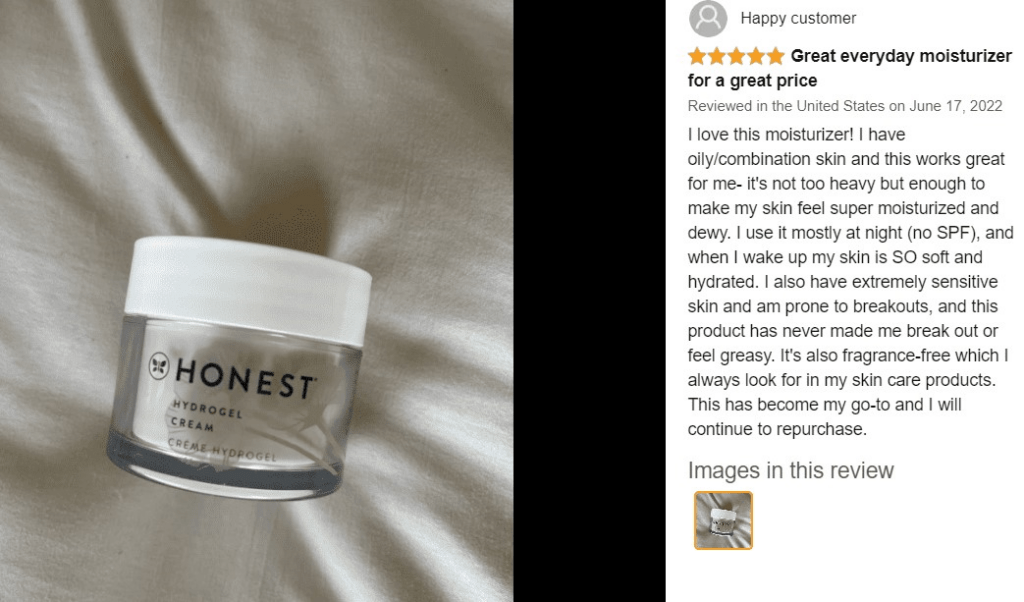 Pros
It is EWG-verified, dermatologist-tested, cruelty-free and vegan.
You won't find parabens, silicones, petrolatum, mineral oil, synthetic fragrances, and dyes.
Cons
It may not be suitable during winter.
This product is already a personal favorite to many. People know it for its blasting hydration that lasts long, too. Since it is oil-free, it is less likely to cause breakouts. It is one of the most versatile water-based moisturizers for all skin types but best only on dry skin. This product absorbs quickly and is oil-free and non-comedogenic.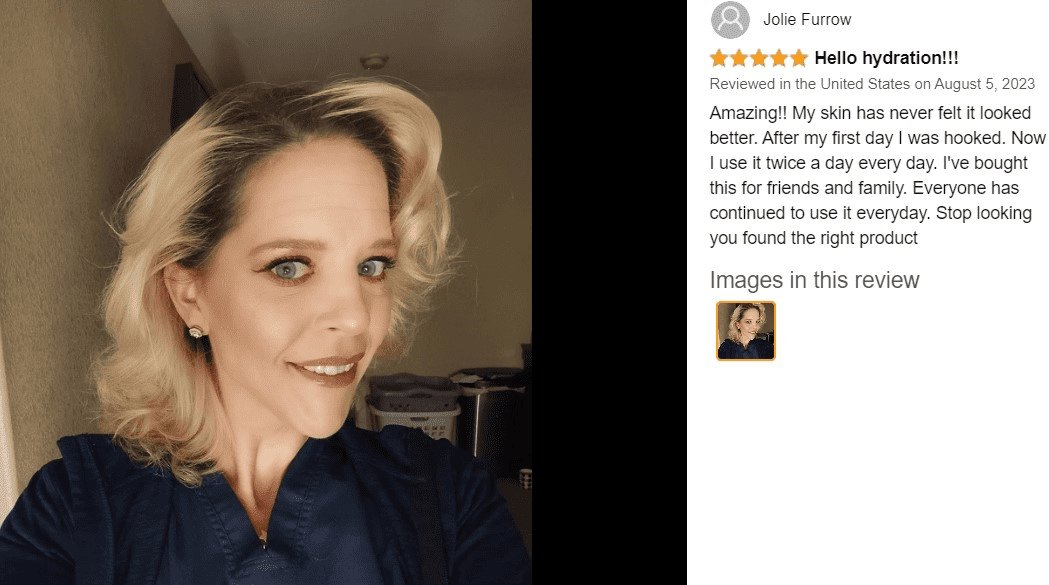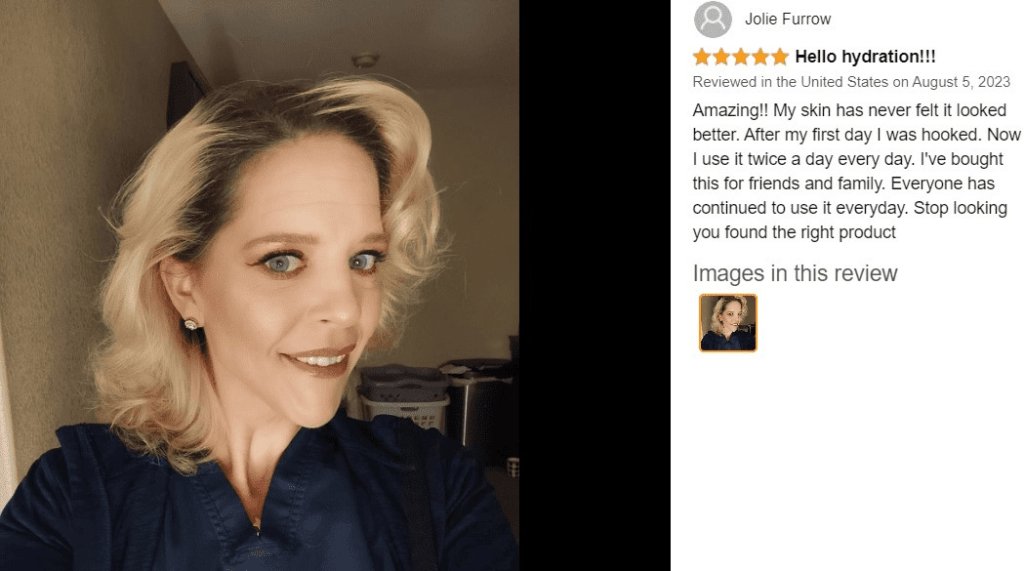 Pros
It gives an intense hydration for up to 24 hours.
This lightweight gel cream contains hyaluronic acid and glycerin that lock in moisture.
Cons
It comes with a light scent.
Since it comes without a scooper, washing hands before using it is mandatory.
The most attractive feature of this water-based moisturizer is that it is 99% aloe vera-based. It is extraordinarily soothing and convenient to use on the go. It penetrates and hydrates at least three epidermal layers. I used it once to know that it cools skin after a long sun exposure, and I was satisfied to see how it replenishes the skin. It makes an excellent choice for sensitive skin types due to its soothing and non-clogging nature.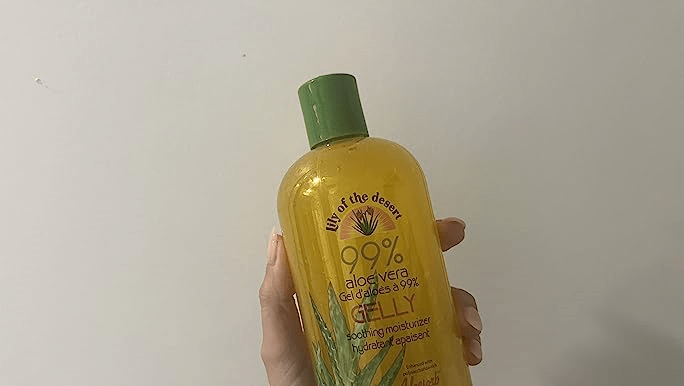 Pros
It soothes, softens, and tenders the skin.
This gel promotes a healthy appearance by reducing the appearance of damaged skin.
Cons
Frequently Asked Questions | Best Water Based Moisturizer
Is water-based moisturizer better?
Yes, water-based moisturizers are great for dehydrated skin that needs intense hydration. It may suit all skin types, yet scanning its details would be the best. Generally, they are lightweight, non-greasy, and non-comedogenic. All the above products have distinct qualities that suit different skin types. You should pick the one that suits your skin type.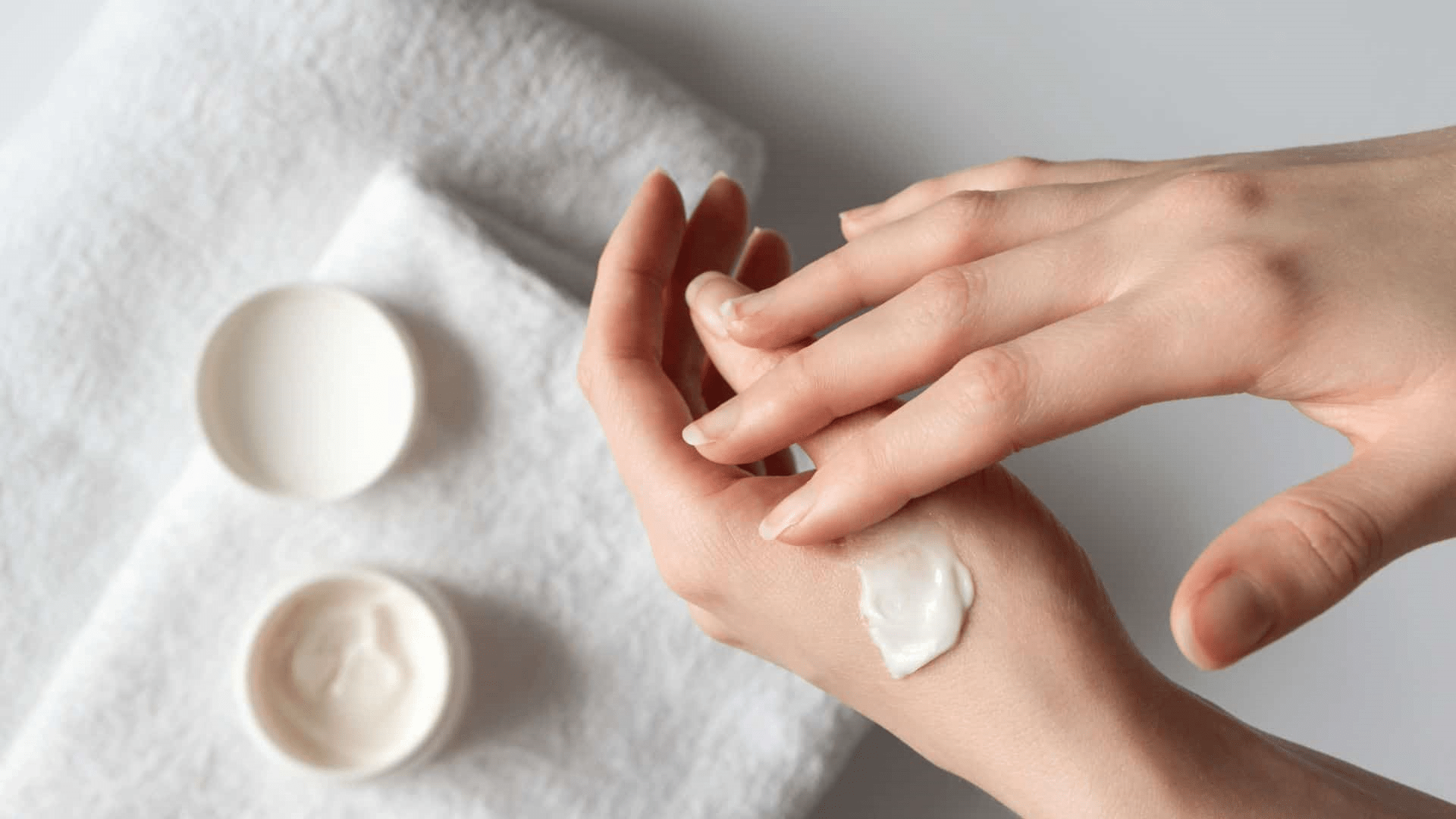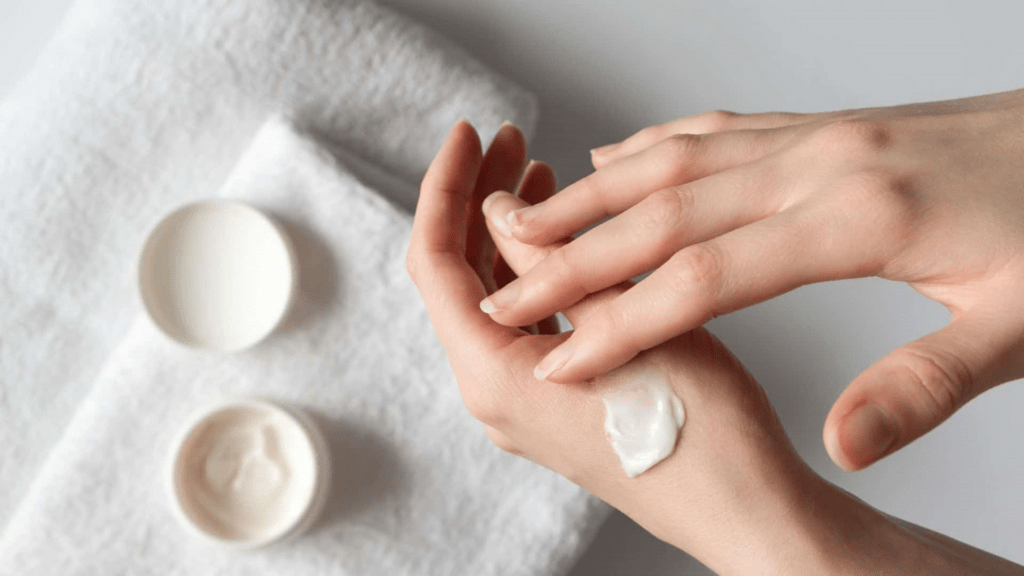 What is the best water-based moisturizer drugstore?
There are many great options for water-based drugstore moisturizers in the list above. Pick anyone that suits your skin type and concerns. Look for the list of active ingredients; the fewer they are, the less likely it is to be clinical, and hence, drugstore. One of the drugstore products, Natural Outcome's Oily Skin, pairs well with sensitive and oily skin types.
Is Cerave a water-based moisturizer?
Yes, Cerave has a range of water-based moisturizers specialized for different skin needs. Cerave Daily Moisturizing lotion is for normal to dry skin types and restores the skin barrier. Since it is oil-free, oily skin types may use it too. Cerave's Moisturizing Cream has three essential ceramides. It is extensively hydrating, while its AM (with SPF 30) and PM lotions bring on smooth and radiant skin. All of them are lightweight and dermatologist-approved.
What skin type is water-based moisturizer good for?
As you saw earlier, water-based moisturizers suit all skin types due to their versatility. As it is oil-free and light, sensitive and acne-prone skin types may reap its benefits. While oily skin types need water-based moisturizers (as they are non-comedogenic) instead of oil-based ones, the dry and combination skin types get deep hydration and enhanced moisture retention due to these types of moisturizers. Thus, all skin types reap the benefits of water-based moisturizers. You may want to do a patch test beforehand.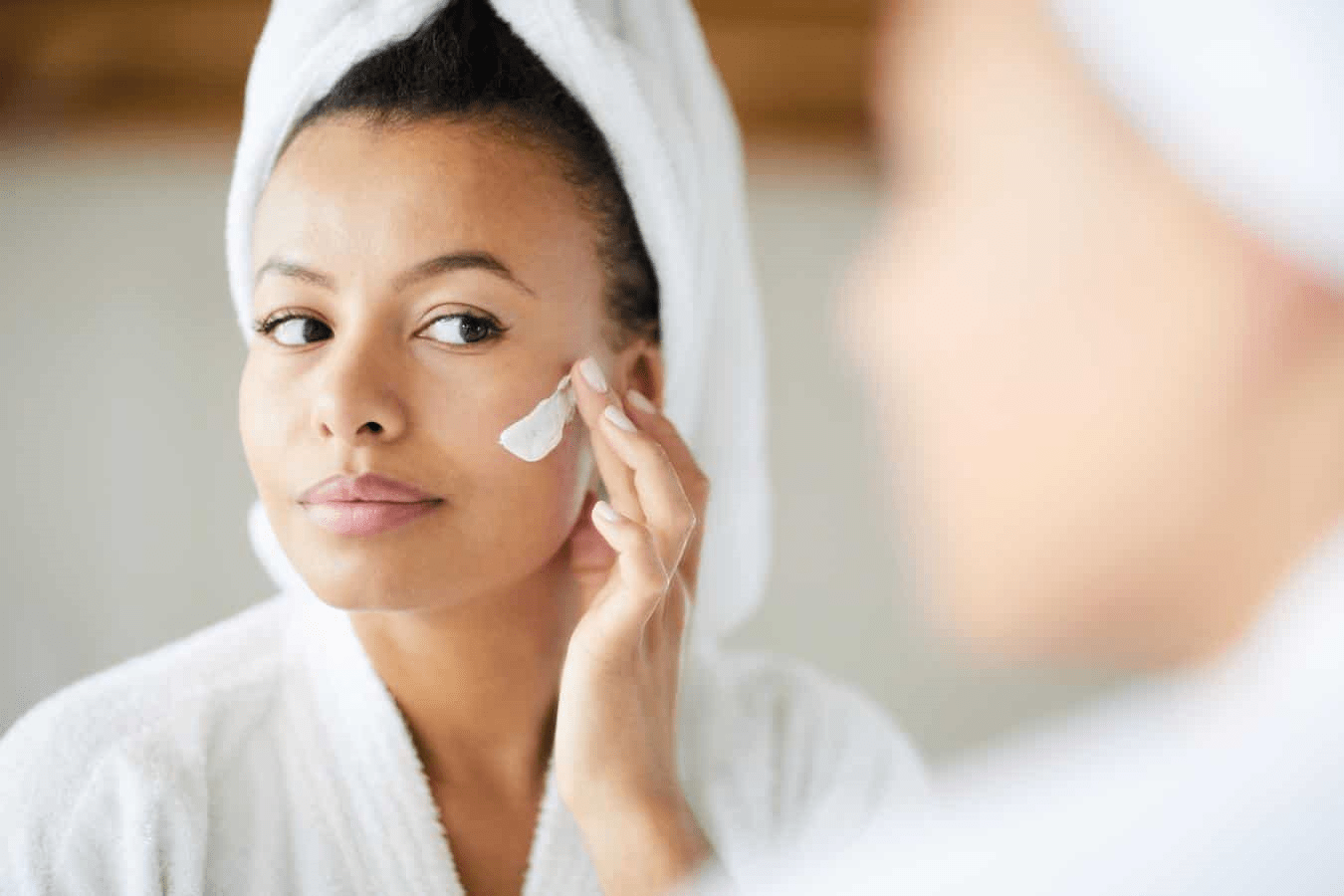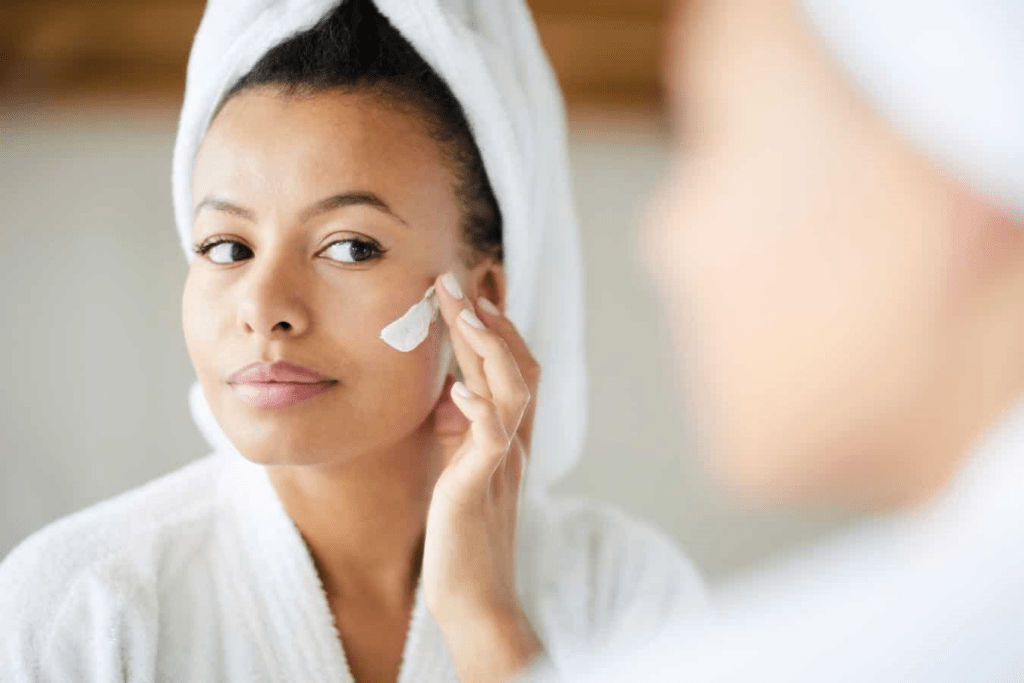 How do you know if a moisturizer is water-based?
Check the top ingredients of your moisturizer, as it must have aqua or water, followed by other hydrating humectants like hyaluronic acid, amino acids, peptides, etc. It may contain oils, but only later in their composition's list, mainly as supporting agents to seal moisture content in our skin. But if your moisturizer has oily ingredients on the top, it falls into the category of oil-based moisturizers. If you are unsure of your top component, put its name on the internet and learn more about it.
Closure | Best Water Based Moisturizer
So, these products were my top picks for the best water based moisturizer for different skin types. After scanning their details, pros, and cons, you can select any of the above-mentioned moisturizers. These products may be in gel, cream, or lotion formats for various skin types, but sometimes, you can use them interchangeably, too.
The only catch is to match the details and ingredients according to your allergic history, skin type, and skin concerns (if any). For a better experience, always patch test on a strip of your wrist or neck and leave it for 24 hours to ensure that it does not react or feel uncomfortable on the skin. Moisturizers are integral to our skincare routine, so select them wisely.
If you have any other queries, put them below, and expect an answer soon.
Marilyn's deep interest in fashion, beauty, and lifestyle has led her to pursue a fulfilling career as a freelance writer and blogger. With her bachelor's degree in fashion design from the Fashion Institute of Technology, she has developed a keen eye for style and trends, making her well-equipped to offer valuable insights into the latest fashion and beauty trends.