The moisturizer has been an indispensable part of skincare regimens and bathroom medicine cabinets for decades. But is it really necessary for those with oily skin? Reaching for a moisturizer while your face generates excessive natural oils may seem paradoxical, but it may simply be your skin's scream for hydration. The production of natural oils can increase when a person is dehydrated, and moisturizers can assist in preventing this from happening.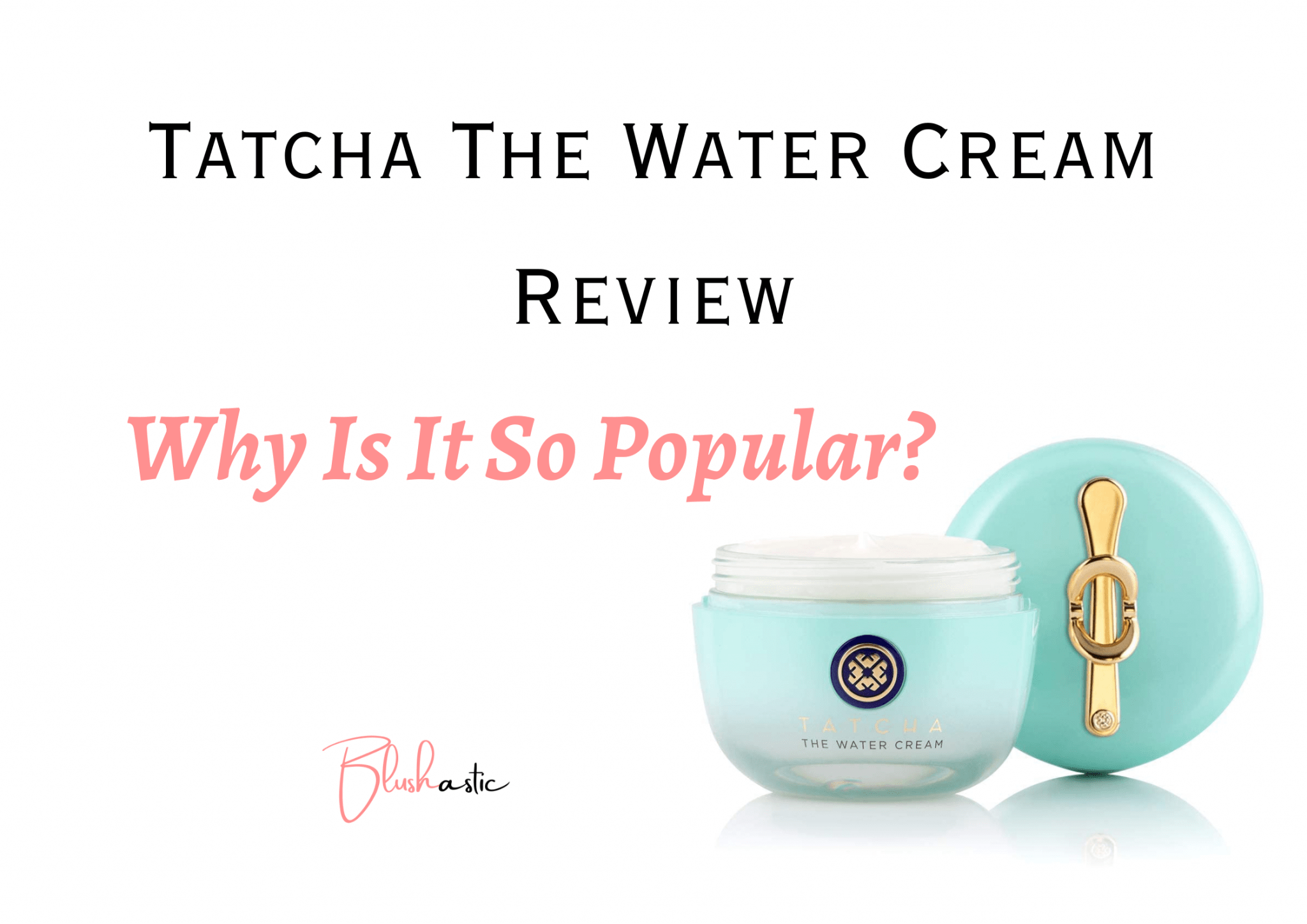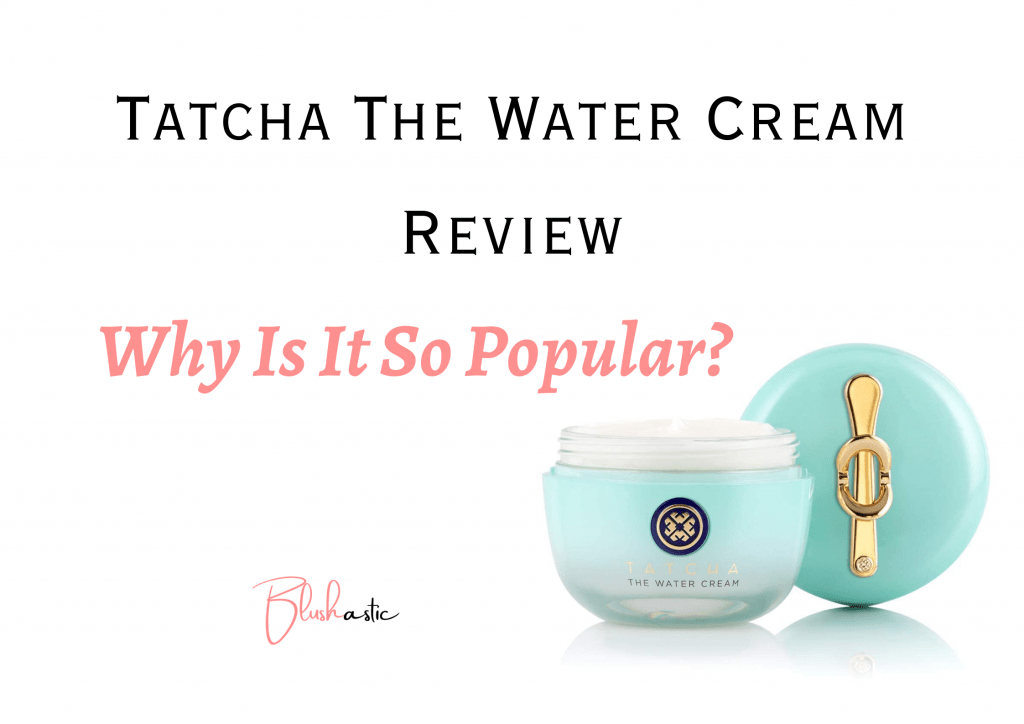 However, oily skin has its benefits, including thicker skin and less visible wrinkles. Skin care products for oily skin will maintain it balanced and healthy without blocking pores, aggravating acne, or making the skin appear shiny. These Tatcha The Water Cream reviews based report is a must-read if you identify with this. Let's get going.
Tatcha The Water Cream Reviews | Why Is It So Popular?
Vicky Tsai spent ten years working in corporate America before becoming disheartened and developing severe dermatitis. After learning about a culture of peace, beauty, and well-being in Asia, she started an ongoing learning journey with a group of scientists, geisha, and cultural consultants.
Tatcha respects the knowledge and wonders gained along the way. Each formula was developed at the Tatcha Institute in Tokyo and included the trademarked Hadasei-3TM complex, a combination of green tea, algae, and twice-fermented rice.
They appreciate the skin's dynamism as an organ and want to eliminate the phrase "normal" as a skin type in their skincare formulas, which are meant to foster harmony between the skin and the soul. In addition, they created the Beautiful Faces, Beautiful Futures fund in 2014 to support the Girls Education Programme's goal of providing 6 million school days for kids as well as the printing and distribution of 70,000 different books around the Bay Area.
TATCHA The Water Cream | Cream Moisturizer for Face, Optimal Hydration For Pure Poreless Skin | 50 ml / 1.7 oz
OIL-FREE: This oil-free, water cream releases a burst of skin-improving Japanese nutrients, powerful botanicals and optimal hydration for pure, poreless skin.
PROVIDES NUTRIENT-RICH, BALANCED HYDRATION: Unique water-burst cream breaks upon application to deeply deliver treatment benefits, hydrating without leaving skin sticky or greasy.
CLARIFIES AND REFINES skin with pure, powerful Japanese botanicals: Japanese Wild Rose visibly tightens pores and smoothes skin texture. Japanese Leopard Lily helps control excess oil and clarify skin by encouraging natural skin turnover.
JAPANESE SUPERFOODS: Hadasei-3, a trinity of green tea, rice & algae, restores healthy-looking, youthful radiance. Imparts a subtle, shine-free glow with a touch of 23-karat gold.
BEAUTIFUL FACES, BEAUTIFUL FUTURES: Every Tatcha purchase supports education equality worldwide. In 2014, we created this fund to help girls stay in school through the Girl's Education Program in Asia and Africa. As of 2021, your purchases also bring diverse books to underserved communities in the United States through Room to Read's U.S. Literacy Initiative.
An oil-free daytime moisturizer for combination or oily skin is Tatcha The Water Cream. It is a cooling, lightweight gel or cream with a water-like feel. It has a rich, fascinating, and enticing aroma that is refreshing. It has a cooling effect and is lightweight and readily absorbed.
According to the official website, this water-based cream that is lightweight and clarifying releases moisturizing nutrients and pore-refining botanicals without making the skin feel oily. Japanese Wild Rose and Japanese Leopard Lilies help to tighten pores, purify and clarify the skin, and regulate excess oil. The Tatcha Water Cream is one of those wonderful moisturizers that exude refreshing sea breezes, foggy summers, and soaking rainfall.
Specifications
| | |
| --- | --- |
| Product Name | The Water Cream |
| Brand Name | Tatcha |
| Price | $**.00 |
| Weight | 1.7 oz |
| Ingredients | Water, Saccharomyces/Camellia Sinensis Leaf/Cladosiphon Okamuranus/Rice Ferment Filtrate*, Dimethicone, Propanediol, Glycerin, Diglycerin, Diphenylsiloxy Phenyl Trimethicone, Gold, Belamcanda Chinensis Root Extract, Rosa Multiflora Fruit Extract, Houttuynia Cordata Extract, Sophora Angustifolia Root Extract, Sodium Hyaluronate, Lecithin, Pistacia Lentiscus (Mastic) Gum, Sodium Chloride, Sodium Citrate, Mica, Peg-9 Polydimethylsiloxyethyl Dimethicone, Dimethicone/Peg-10/15 Crosspolymer, Dimethicone/Phenyl Vinyl Dimethicone Crosspolymer, Disodium Edta, Tin Oxide, Titanium Dioxide, Butylene Glycol, Ethylhexylglycerin, Parfum/Fragrance, Alcohol, Phenoxyethanol. *Hadasei-3. |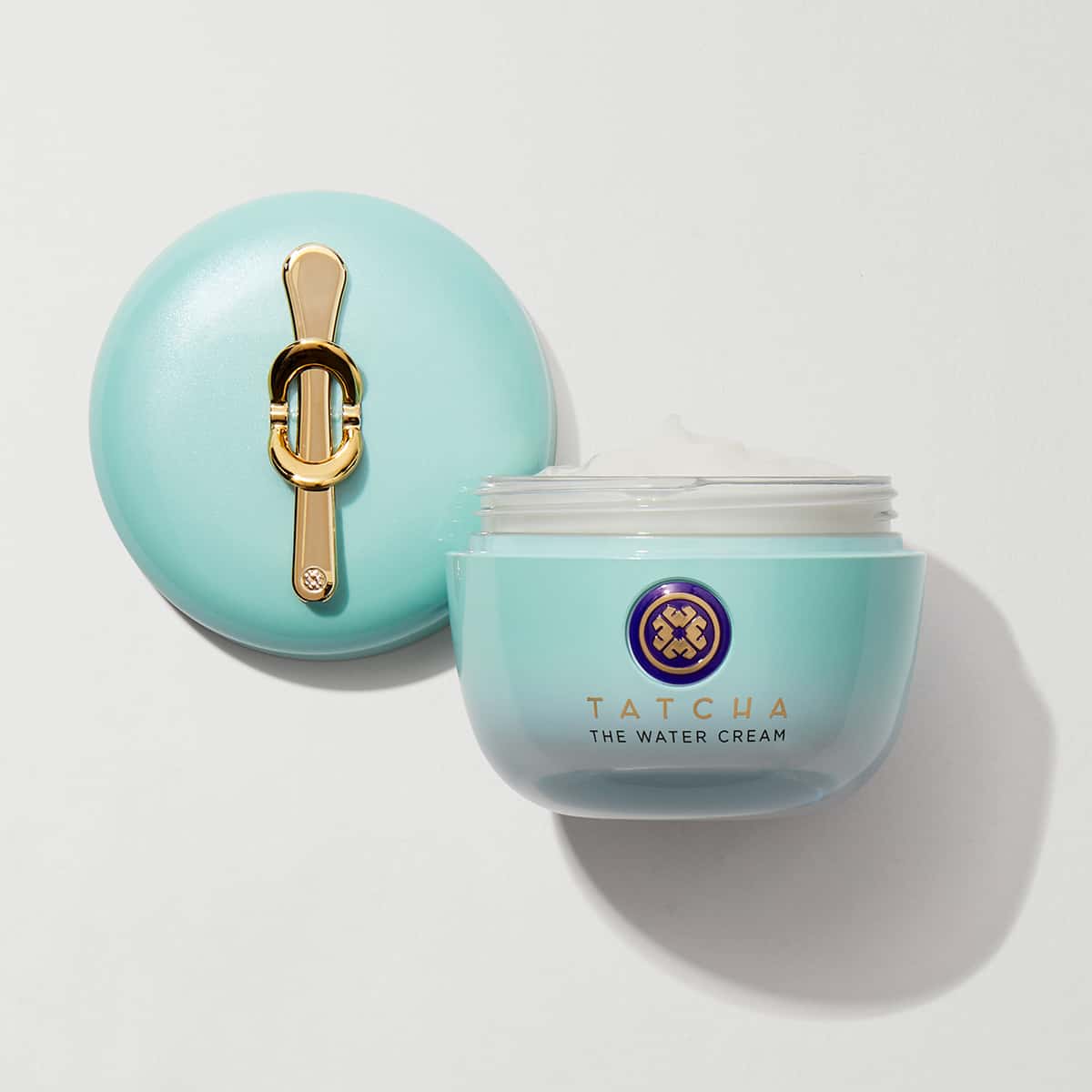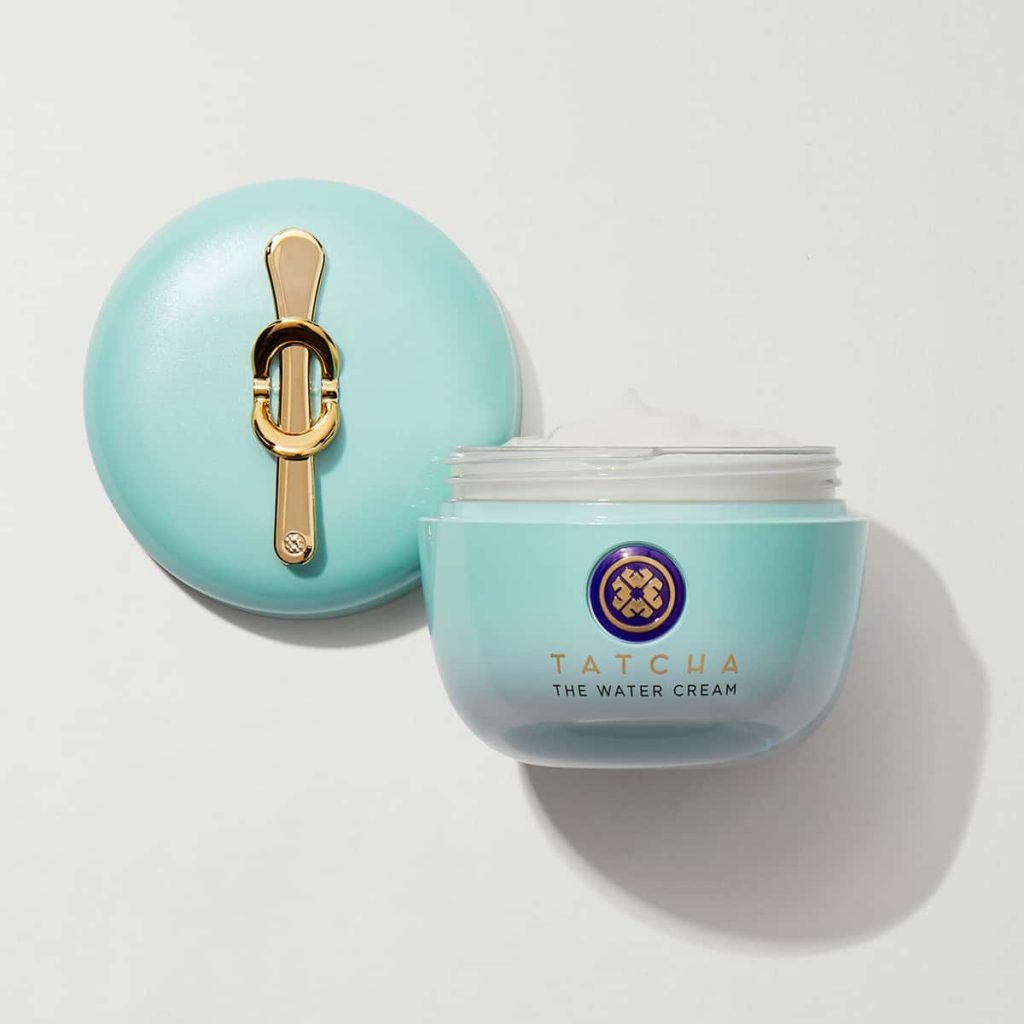 Packaging
A Tatcha product's packaging is always its most appealing feature. The water cream is aesthetically pleasing and comes in a lovely light green/blue container that is substantial in weight and communicates the sumptuous and exceptional quality of its products. It's like looking at a tiny present every time you open it. Tatcha's efforts to reduce waste and use recyclable materials demonstrate its commitment to sustainability. A golden spatula is also included to aid in applying the cream to the skin. You may correctly measure the product quantity you need with the help of this feature without making a mess.
Main Ingredients
Tatcha the Water Cream's ingredients, production method, and capacity to live up to its promises must be thoroughly examined. Comparing it to other similar products on the market can provide information on its overall performance and value for money. This necessitates a study of the principal components.
Japanese Wild Rose: The Japanese Wild Rose is said to provide various health advantages, including enhancing the immune system, lowering inflammation, and enhancing digestion. Due to its antioxidant effects, its petals and fruit are frequently used in teas, tonics, and cosmetics. Its anti-inflammatory characteristics can soothe and lessen skin redness, and the high concentration of vitamins A and C can encourage collagen synthesis, giving the skin a more youthful appearance.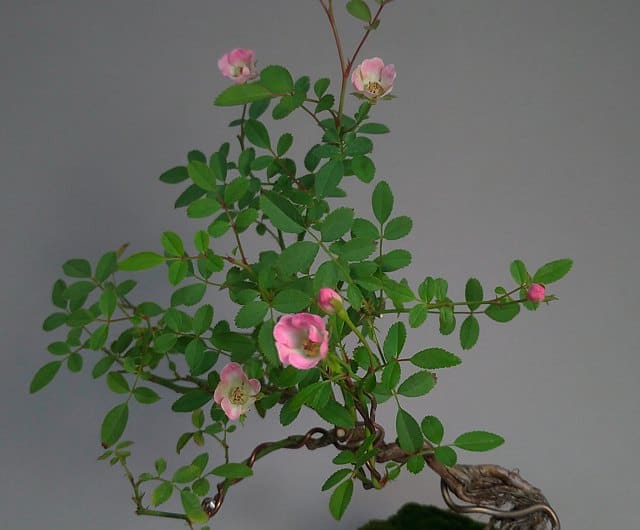 Japanese Leopard Lily: Popular in Japan, the Japanese Leopard Lily is used to adorn the sidewalks of Kyoto's geisha quarter during the Gion Festival. Popular in ornamental gardens due to its distinctive speckled petals and eye-catching look. It makes an excellent component in skincare products because of its well-known anti-inflammatory and antioxidant capabilities. It is the ideal choice for people with oily or acne-prone skin because of its innate capacity to control sebum production.
Hadasei-3 Complex: Three anti-aging superfoods—Okinawa red algae, Uji green tea, and Japanese rice bran—combine to form the Japanese dietary supplement Hadasei-3. Okinawa red algae are rich in natural polysaccharides, including fatty acids, proteins, and almost all essential vitamins. Uji green tea contains a kind of polyphenol known as epigallocatechin gallate, or EGCG, which is regarded as one of the most effective antioxidants available. Inositol, gamma oryzanol, and anthocyanin, which encourage younger-looking skin by helping the skin recover from and defend against stress, pollution, and UV damage, are rich in Japanese rice bran.
Camellia Sinensis Leaf: The tea tree leaf, Camellia Sinensis Leaf, contains polyphenols, a potent antioxidant that aids in the defense against free radicals that harm skin cells. L-theanine and polyphenols soothe the skin and lessen irritability, and caffeine from Camellia Sinensis Leaf Extract soothes swollen blood vessels. According to research, drinking Camellia Sinensis Leaf Tea and applying it topically can improve skin moisture, suppleness, and sebum production.
How to Use?
Use the gold spoon to scoop up a pearl-sized portion of cream.
Use upward strokes to massage the face, neck, and décolletage.
Use twice a day, in the morning and at night.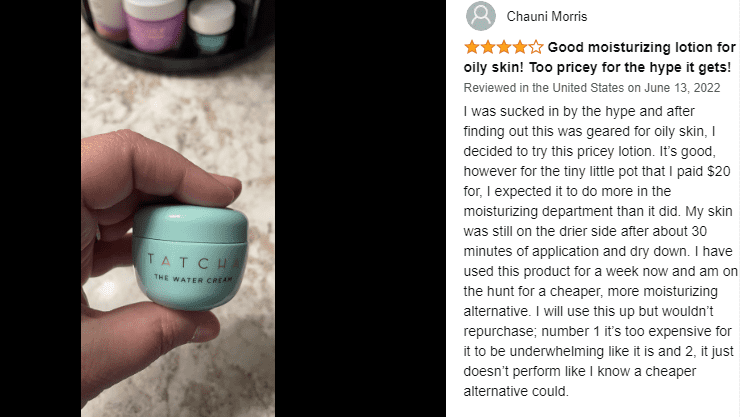 Advantages
We have included some typical advantages to underline all the features that make this product deserving of attention and popular with customers.
Sulfate-free
Paraben-free
Oil-free
Fungal-acne safe
Reef-safe
EU-allergen-free
Disadvantages
Talking about a product's shortcomings is necessary to make an educated decision. Being aware of a product's flaws might help you set realistic expectations and avoid disappointment. One can determine whether the advantages exceed the downsides by being aware of them.
It contains a scent that may be irritating.
Contains silicones and strong alcohols.
It is quite expensive, making people look for a suitable Tatcha Water Cream dupe.
Customer Feedback | Tatcha The Water Cream Reviews
The first customer articulates her gratitude and shares her experience, "This cream, in my opinion, is among the best ones available for my skin type. Although it lacks an SPF, you may layer it nicely with one and use it under makeup since it won't make the foundation pill, which I adore! It feels amazing when applied to the skin and is incredibly relaxing. It penetrates into the skin without feeling sticky or tacky to the touch, yet it also gives one's skin a really cozy, moisturized sensation thereafter. My skin is often on the dry side, so the fact that it lasts all day for me is a great advantage."
Another customer raves about the product's effectiveness. She says this to express her thanks, "Wonderful, smooth, glide-on formula. No sticky or heavy sensation at all! With my previous two jars, I did note that the lovely, mild aroma was no longer present. Tatcha better brings that back, I hope. I use the Water Cream during the summer and the Dewy Skin Cream throughout the winter."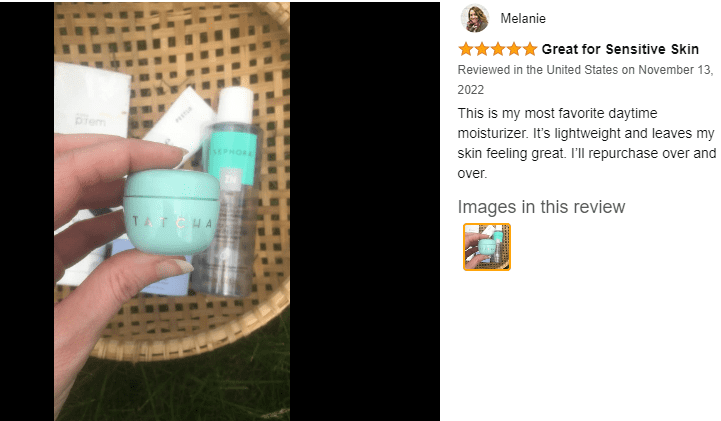 However, after using the product and getting irritated skin, the customer does not advise using it. She penned the following warning, "Due to its packaging and promotion, this product only gets a one-star rating. After taking it for a week, I started breaking out in cysts, which my partner discovered after just two days. He immediately noticed the pimple because I seldom get them on my face.
Due to the packaging and marketing of this product, I only awarded it 1 rating. Tatcha contains a pistachio-family member component known as pistacha lentiscus. Use caution if you have a nut allergy or use this product. It smells lovely and feels light on the face; however, if you have allergies, you should avoid it."
FAQs | Tatcha The Water Cream
What does water cream do?
Like glycerin- or oil-based moisturizers, water creams keep the skin hydrated. People with oily skin or combination skin may choose water cream, also known as a water-based moisturizer, since it may hydrate without causing greasiness on oily skin or greasy parts of the face.
Does Tatcha water cream aid in the treatment of hyperpigmentation?
It helps distribute stored extra melanin and reduces the appearance of dark spots, discoloration, and post-acne scars, resulting in a noticeably more even skin tone.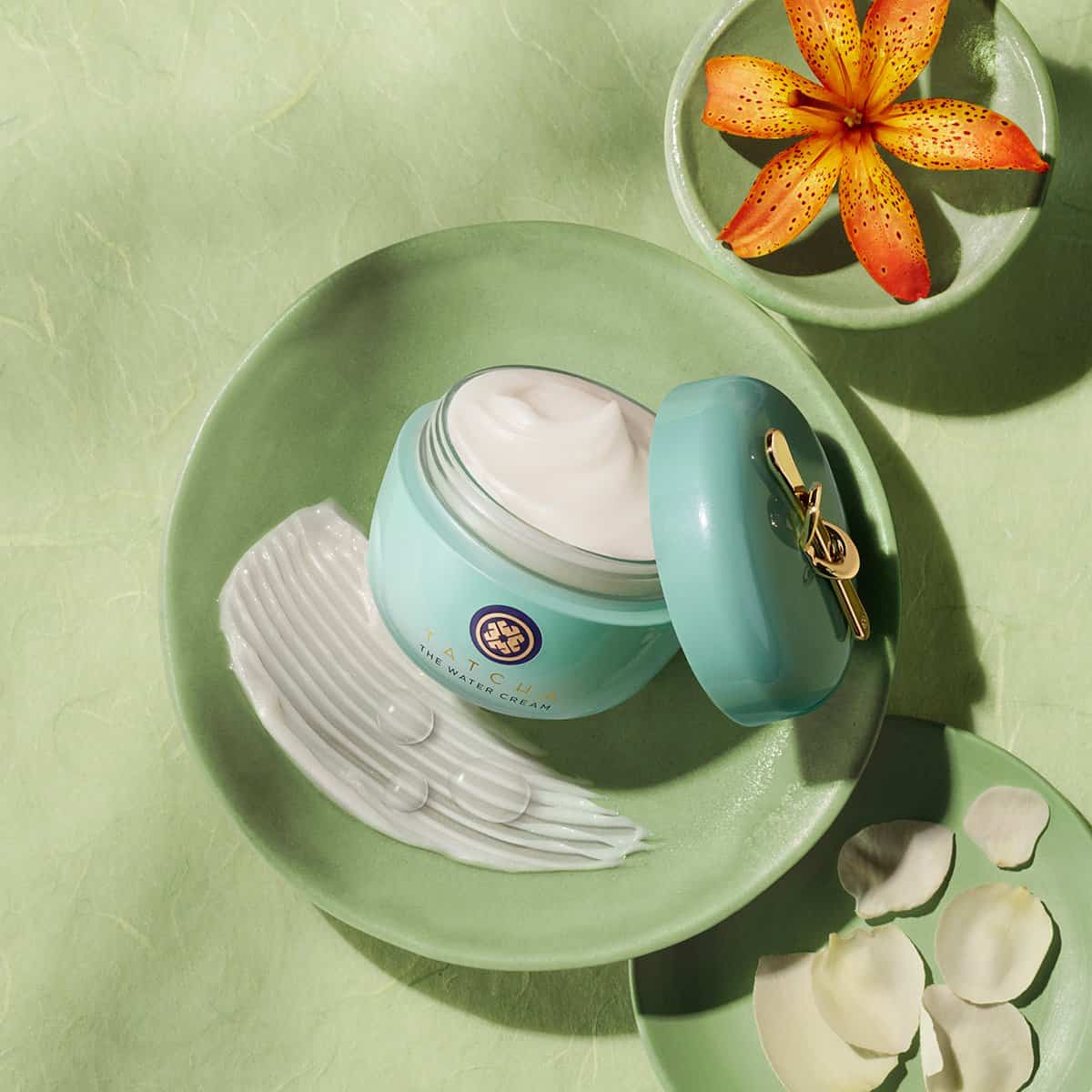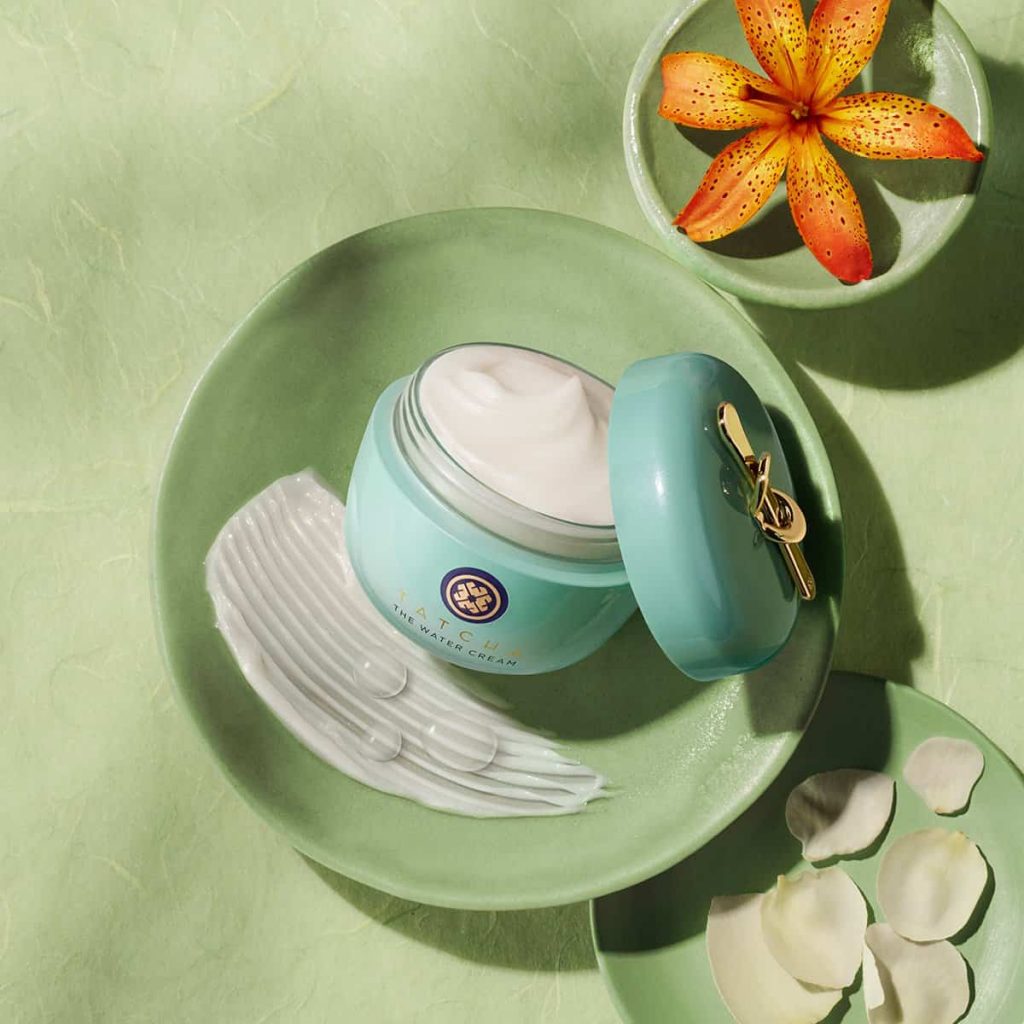 What are the ingredients of Tatcha the Water Cream?
Please refer to the Specifications section of the article to get the full list of ingredients. Alternatively, you can also look for the same on the official product website.
Closure
Tatcha, The Water Cream, is ideal for oily or combination skin because of its distinctive refreshing but moisturizing feel. It gives the face a little shine and nourishes the skin all day. Beautiful packaging offers an opulent experience. It should also be considered that the product contains some ingredients like Sodium Chloride that is drying and a potential acne trigger. The alcohols and mica would not work for people with Rosacea or Eczema.
Patch-test the product before using it if you have any concerns about the ingredients, and consult a dermatologist if necessary. Please share your opinions on Tatcha The Water Cream if you have used it. We appreciate your visit.
Rebecca is a skilled writer with a passion for makeup and skincare. With years of experience in the beauty industry, she has a deep understanding of the latest trends and products and a talent for creating engaging content that resonates with her readers. Whether she's writing about the latest skincare products or sharing her favorite makeup tips, Rebecca's writing is always informative, entertaining, and inspiring.