If you've found yourself drawn to the potential of collagen to offer age-defying skin benefits, chances are, you're on the lookout for a quality product. To those unaware, collagen-boosting serums have gained popularity as a means to reverse the effects of aging. While some excellent options are available, there are also questionable brands and products to steer clear of.
Eelhoe Collagen Boost Serum is a potent product proven to curb the signs of aging. So, will we be reviewing it today? The answer is a little tricky because I won't primarily discuss the Eelhoe Serum but rather one that closely mirrors it.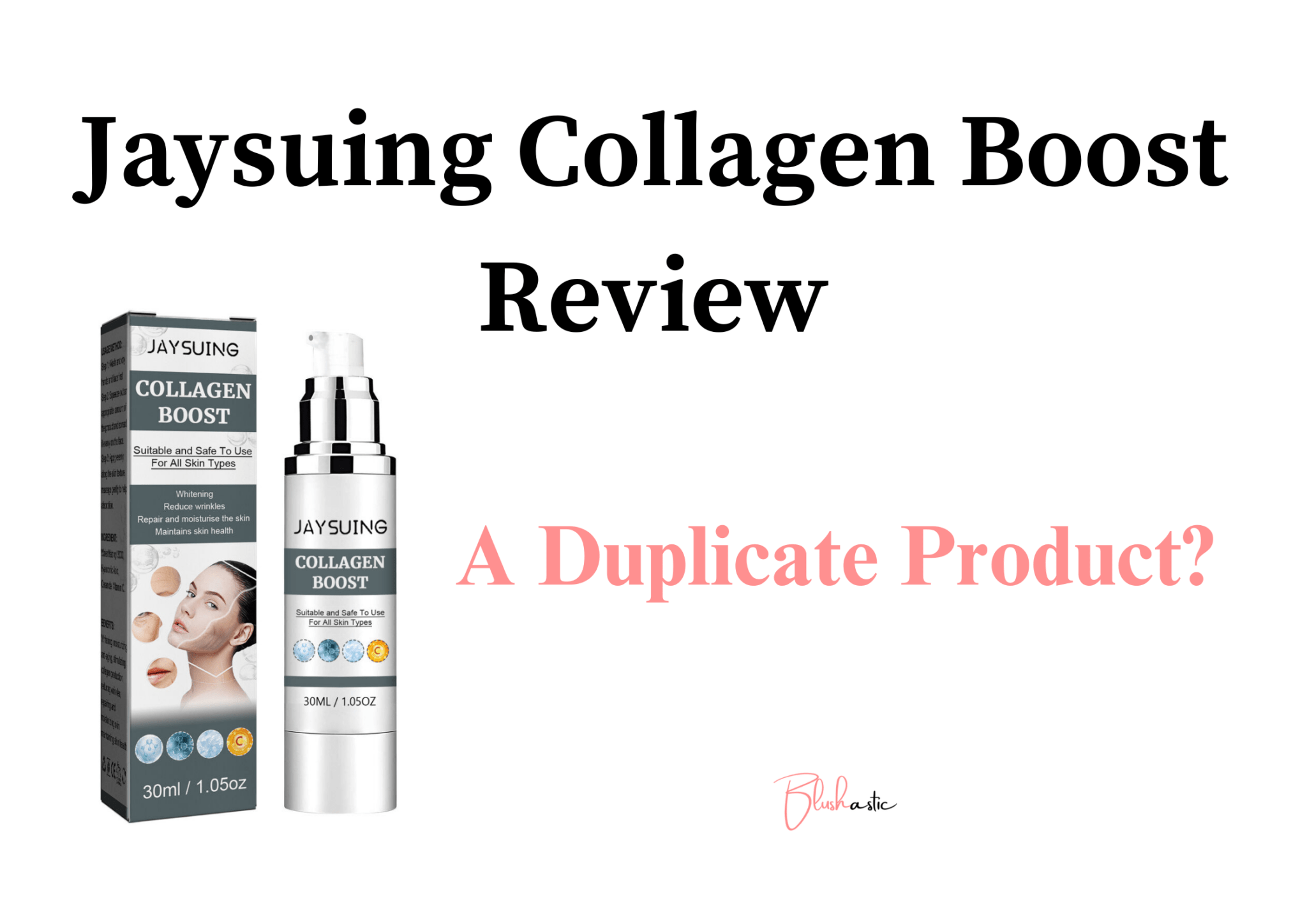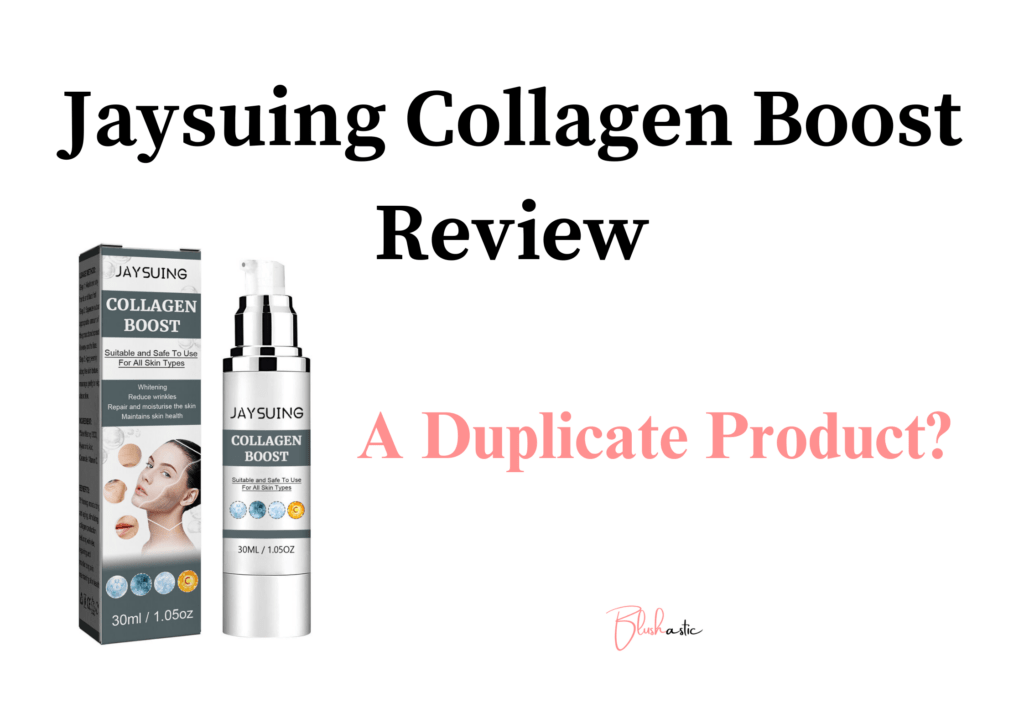 Brands are often notorious for mimicking successful formulas, and the Jaysuing Collagen Boost Serum appears identical to the former in every aspect. I'll delve deeper into this product in the following review, shedding light on its authenticity. I also ventured to find some user Jaysuing Collagen Boost Serum reviews. What did my search uncover? Stay tuned to find out.
Jaysuing Collagen Boost Reviews | Worth Your Attention?
Smoothness, elasticity, and resilience are characteristics of youthful skin, greatly attributed to the presence of a vital protein known as collagen. The need for collagen-boosting solutions arises from the fact that the stimulation of this protein declines with age, resulting in a slew of skin issues such as wrinkles, fine lines, sagging, and dullness.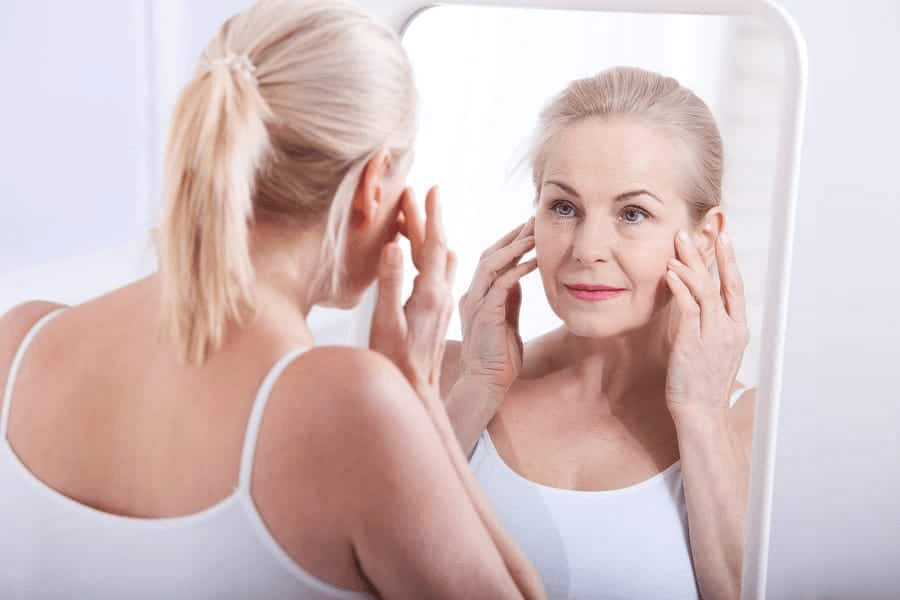 Experts have identified some elements that may help boost collagen production and restore the skin's youthful appearance. These elements are carefully combined with several other skin-loving ingredients to deliver anti-aging effects. Some serums also boast of containing collagen to replenish the vital protein in your skin. Nonetheless, the efficacy of collagen-containing topical solutions is frequently contested. 
Because collagen molecules are large in their natural state, they do not penetrate the skin effectively. As a result, it is critical to choose serums engineered to be easily absorbed into the skin and perform their functions. These products should also include other anti-aging ingredients such as Vitamin C, Peptides, and Ceramides. Overall, a good collagen-boosting serum should have hydrating, smoothing, protecting, and anti-aging properties. 
What is Jaysuing?
Jaysuing appears to be a beauty and skincare brand listed on popular retail platforms such as Amazon, eBay, and Walmart (among others). I tried looking for its official website but couldn't find anything legitimate. I believe that knowing a brand's ethics, missions, and reputation is essential before investing in its products. So, the lack of information about Jaysuing bothers me. Nonetheless, let's delve deeper into their Collagen Boost Serum through an impartial lens to determine if it's a viable option for addressing aging signs.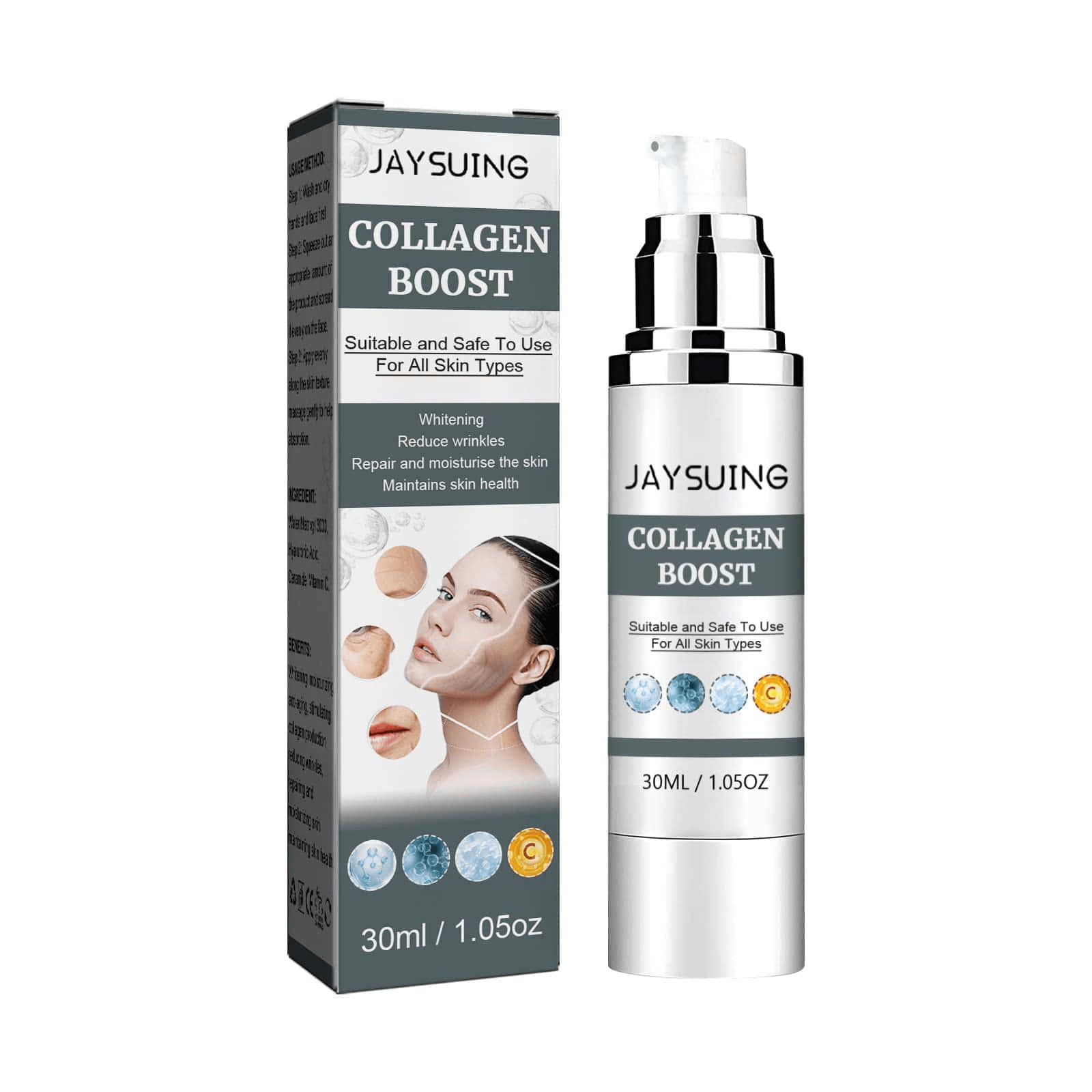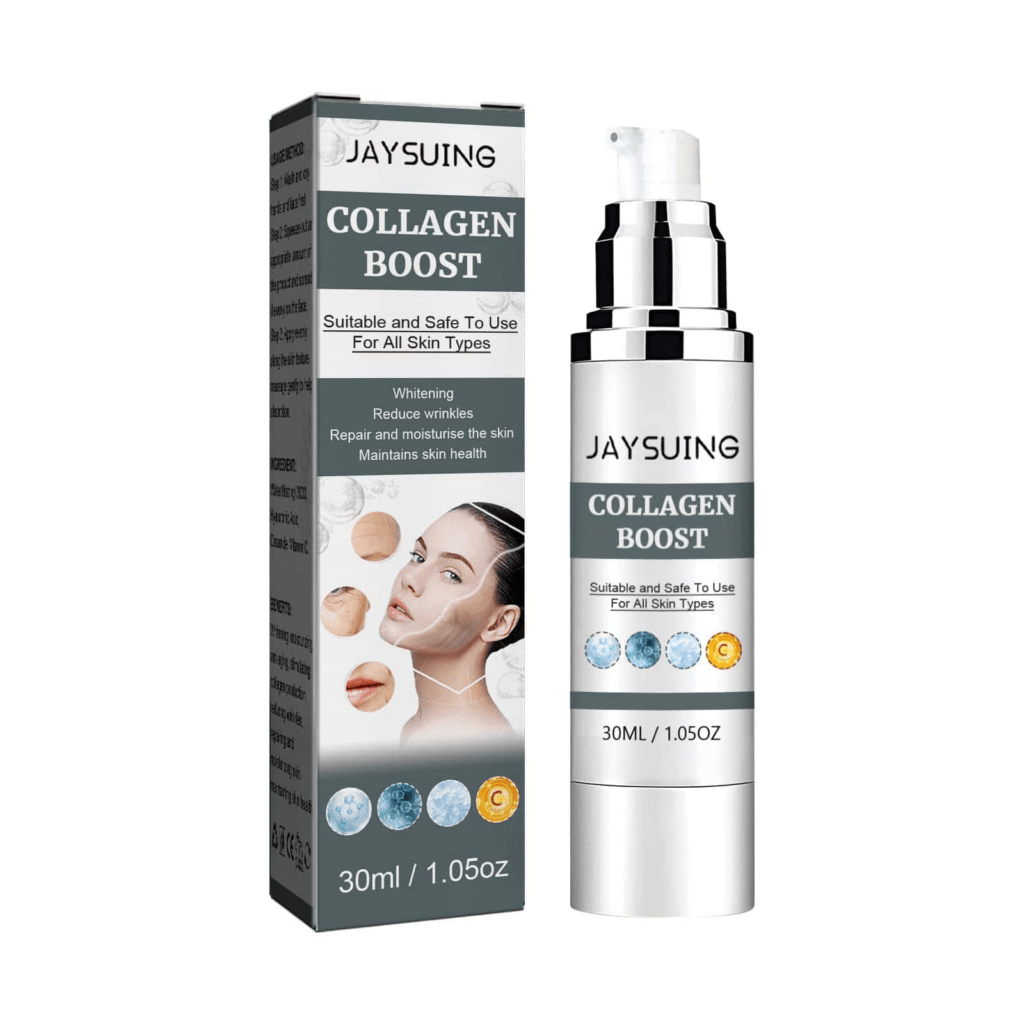 Per the details provided on various retail websites, Jaysuing Collagen Boost Serum is an anti-aging serum pledging to erase fine lines and wrinkles, restore facial firmness, improve hydration, reduce dark spots, and brighten dull skin. It is packaged in a 30ml bottle featuring a pump. It's worth noting that the name and packaging of this serum closely resembles the Eelhoe Collagen Boost Serum.
Jaysuing Serum claims to be suitable for all skin types, but especially mature skin with common aging signs. It is said to have a lightweight, non-sticky texture that instantly penetrates and moisturizes the skin. As a result, the skin appears to be smooth, vibrant, and glowing. This serum's formulation includes a few elements with clinical backing to deliver its anti-aging claims. Let's go over them briefly in the following section. 
Jaysuing Collagen Boost Ingredients
Vitamin C, known as Ascorbic Acid, is well-revered for its anti-aging properties. It is high in antioxidants, which fight free radicals and protect the skin from sun damage. It is especially celebrated for its ability to stimulate collagen production, thereby preventing wrinkles and fine lines. Vitamin C also helps with hydration and reduces the appearance of hyperpigmentation.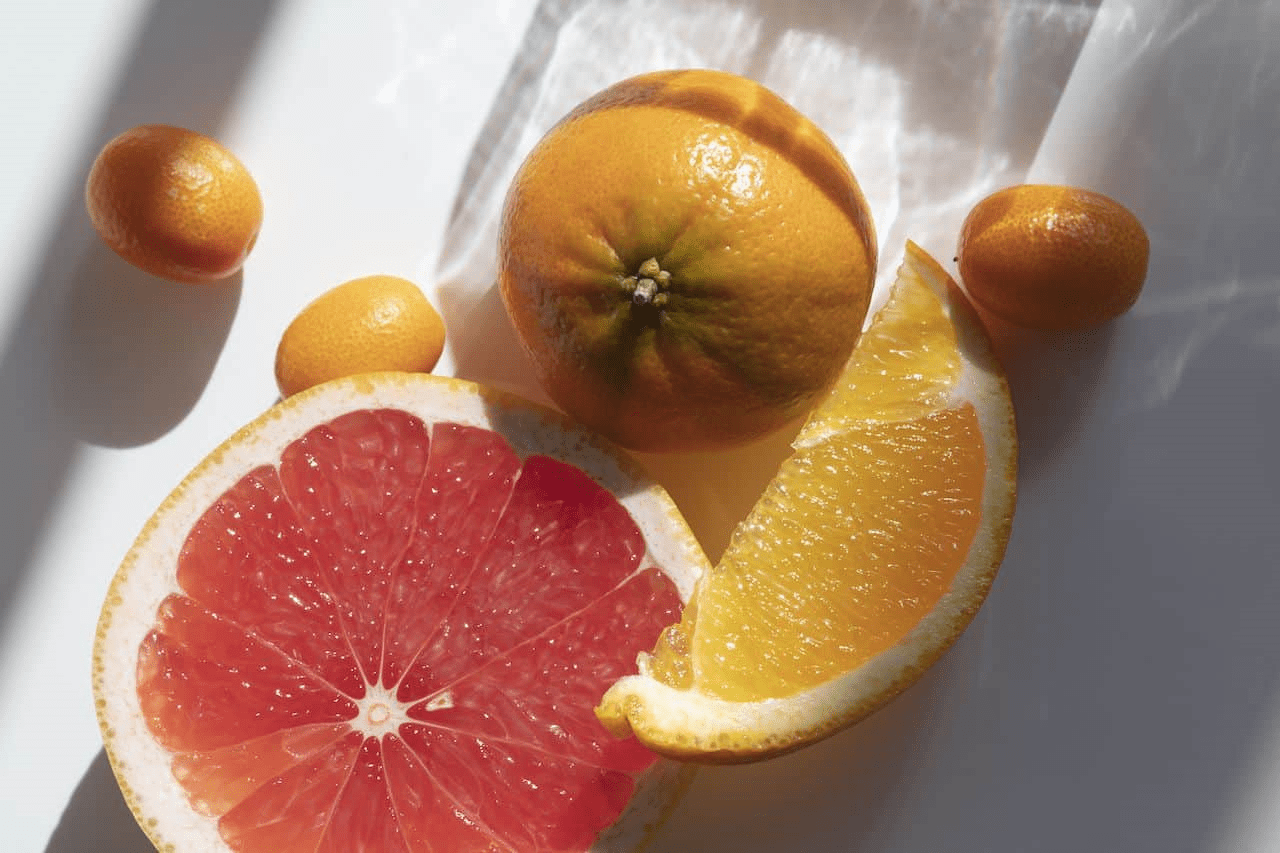 Matrixyl 3000 is another key ingredient in the Jaysuing Collagen Serum. It is a peptide cocktail that has gained popularity in recent years due to its remarkable ability to increase hydration and elasticity, reducing the appearance of wrinkles and fine lines. It also treats textural irregularities and makes skin smooth and even. Moreover, it firms the skin, repairs damage, and brightens the overall complexion.
Hyaluronic Acid has taken over the skincare realm with its incredible hydration-boosting capacity. HA is commonly found in connective tissues, much like how collagen is a natural component of our bodies. It is an essential element that gives our skin structure while making it plump, bouncy, and dewy. Hyaluronic Acid boasts a range of benefits, including anti-aging effects, potent moisturization, wound-healing capabilities, and soothing properties.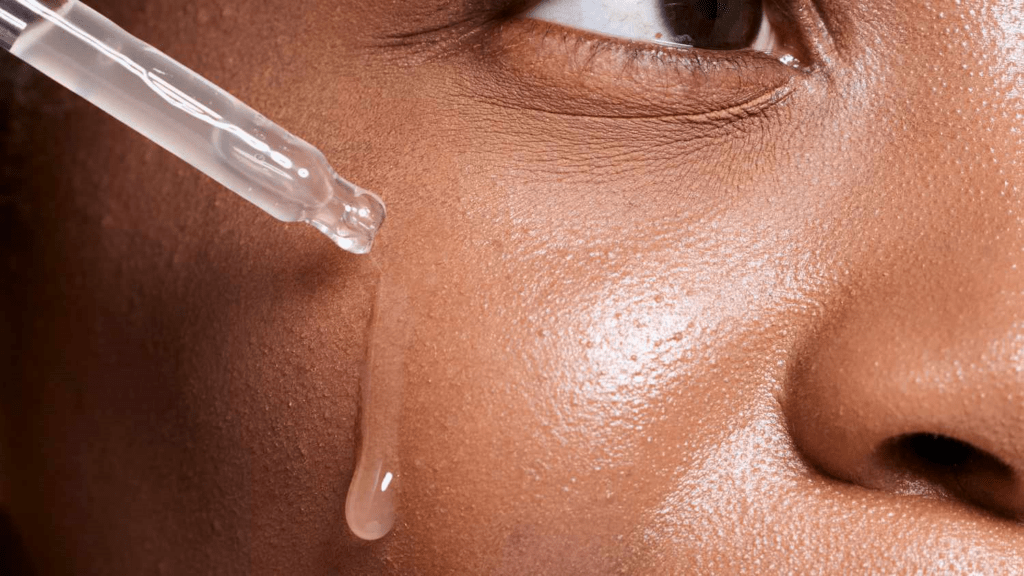 Ceramides are pivotal for maintaining a healthy skin barrier and preventing moisture loss. They are naturally present in the skin, but their levels decline with age, resulting in skin dryness and sensitivity. Hence, ceramide-containing topical products help to rebalance the skin's moisture levels and protect it from external aggressors. You can expect ceramides to improve hydration, protect against UV damage, combat visible signs of aging, and repair barrier function.
Jaysuing Collagen Boost Serum – How to Use?
Begin by washing your face with a gentle skin cleanser and patting it dry. Make sure your hands are also clean.
Dispense an adequate amount of the serum and apply it evenly over the face.
Gently massage the product in circular motions, ensuring it gets effectively absorbed.
Follow up with a moisturizer and a broad-spectrum sunscreen (when using it in the mornings).
For best results, it's recommended to use the Jaysuing Collagen Boost Serum twice daily. It is crucial to be patient when using anti-aging serums to see results, so it is suggested to use the Jaysuing Serum for at least two months to determine its efficacy.
It is also strongly advised to perform a patch test before applying this serum to your entire face. This will help you understand if your skin tolerates it well and will also reduce the likelihood of experiencing any unwanted side effects.
Perks of Jaysuing Collagen Boost Serum
Cost-effective
Easily accessible on various retail platforms
Lightweight and non-greasy
Equipped with a convenient pump dispenser
Potential to provide skin hydration
Hyaluronic Acid may aid the skin to retain moisture
It may promote skin suppleness and a dewy appearance
Note: I've listed some immediate effects that this serum could potentially deliver based on its claimed ingredients. However, it's important to note that there is no solid evidence supporting its assertions of boosting collagen production and reducing the appearance of wrinkles and fine lines, among other benefits.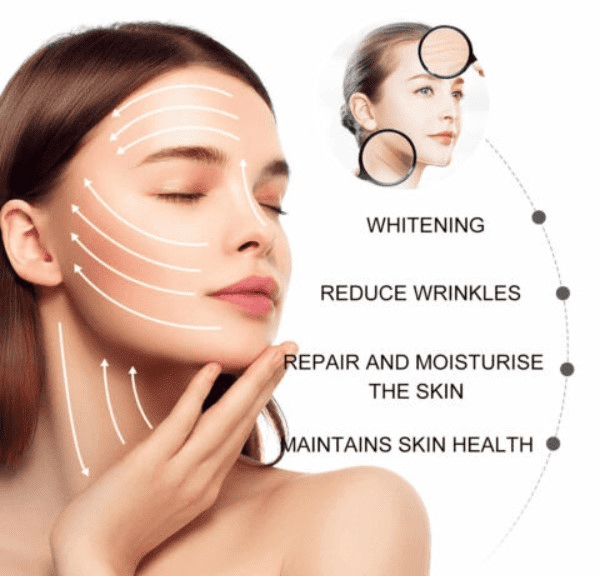 Cons of Jaysuing Collagen Boost Serum 
This serum closely mimics the Eelhoe Collagen Boost Serum, renowned for its anti-aging properties.
It's available under various brand names across different retail platforms.
There is a lack of credible information available about the brand itself.
The complete list of ingredients in the Jaysuing Collagen Boost Serum remains undisclosed.
The scarcity of Jaysuing Collagen reviews makes it challenging to assess the effectiveness of this serum.
Verdict
I've elaborated and discussed all the details surrounding the Jaysuing Collagen Boost Serum. It becomes evident that this product appears gimmicky. It lacks substantial evidence to prove its authenticity and effectiveness. The brand itself remains a mystery, providing little insight into its credibility. Moreover, insufficient Jaysuing Collagen reviews further complicate assessing whether this product lives up to its advertised claims.
Furthermore, the Jaysuing Serum is essentially a duplicate of the Eelhoe Collagen Boost Serum. From the product name to its packaging and even the core ingredients in the formula, everything appears to be copied directly from the Eelhoe Serum.
As a result, it is safe to skip this serum in favor of the Eelhoe Collagen Boost Serum, which comes with the added advantages of an official website, clinical reports, and consumer reviews to verify its authenticity and transparency. You can refer to this comprehensive review for more detailed information about the Eelhoe Serum.
Frequently Asked Questions | Jaysuing Collagen Boost 
What does Collagen Boost Serum do?
A collagen boost serum, as the name implies, aids in stimulating collagen in mature skin (primarily) to reduce visible signs of aging such as wrinkles, fine lines, and sagging. Furthermore, these serums help to restore hydration, reduce uneven skin texture, and brighten dull skin. Finally, collagen boost serums include antioxidants and other protective agents to combat irritants and protect against UV damage.
Is Jaysuing safe?
Jaysuing has no official website, which raises concerns about its authenticity and safety. Furthermore, due to an undisclosed ingredient list and a lack of consumer reviews, the Jaysuing Collagen Boost Serum appears gimmicky. All of these factors call into question the product's safety.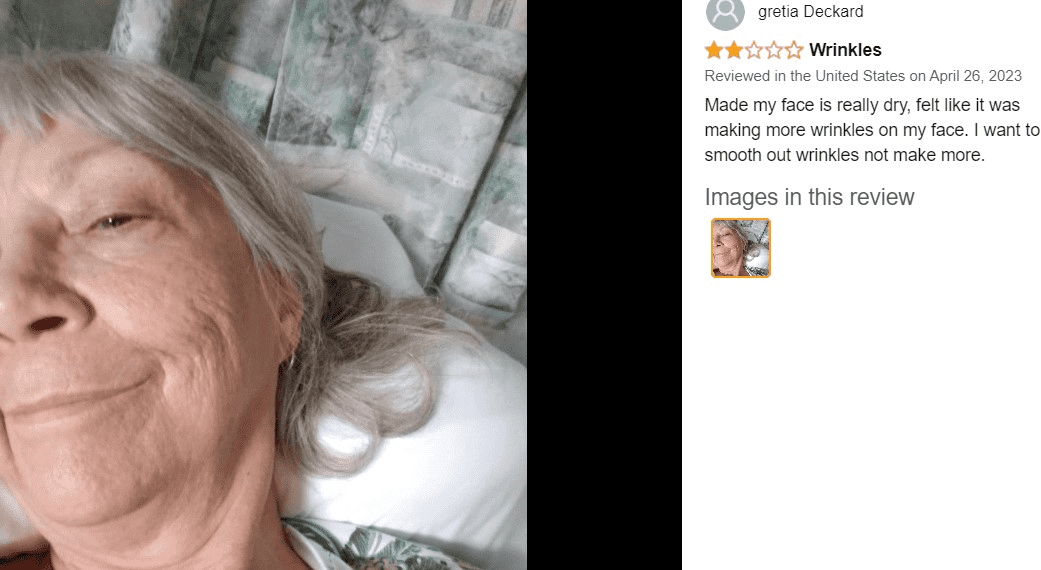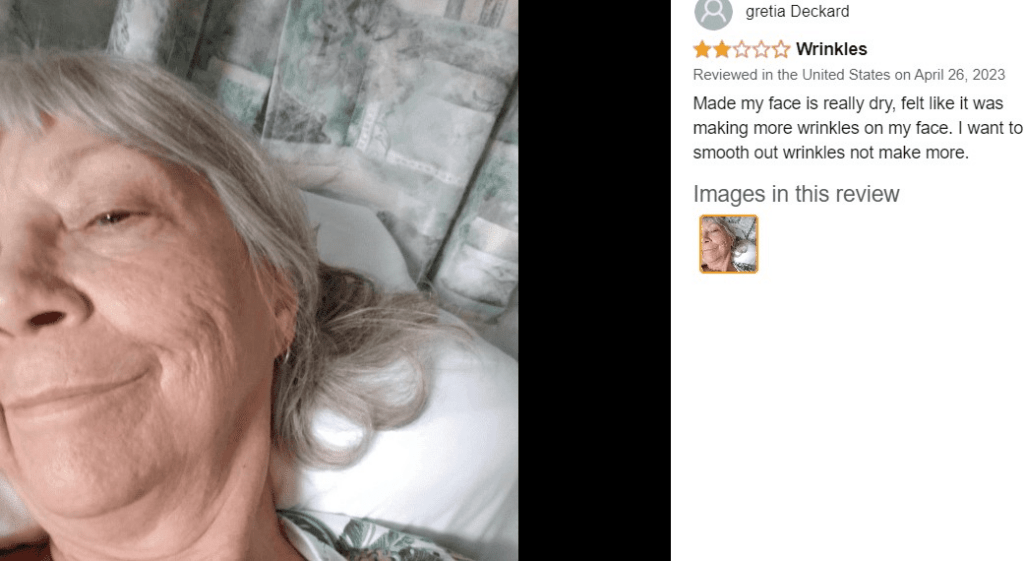 Does Jaysuing Collagen Boost really work?
The claimed ingredients in the Jaysuing Collagen Boost Serum are powerful and scientifically proven to yield effective moisturizing, protecting, and anti-aging effects. However, there is no way to confirm whether this product contains these ingredients and, if so, in what percentage. Also, due to the scarcity of Jaysuing Collagen reviews, it is difficult to determine whether this product can live up to its claims.
Closure | Jaysuing Collagen Boost Reviews
This section marks the end of our review of the Jaysuing Collagen Boost Serum. This product quickly entices us with lofty claims of erasing wrinkles, restoring firmness, and brightening skin complexion. However, the lack of a complete and authentic ingredient list, clinical backing, and consumer Jaysuing Collagen Boost reviews indicate that this product is just another gimmick intended to steal our money.
Not to forget, this serum closely resembles another collagen-boosting product called the Eelhoe Serum. If you want to try collagen serums to turn back the clock on aging, it is wiser to go with transparent and trusted brands like EELHOE that truly want to help you resolve your skin issues. 
Remember to supplement your skincare routine with a healthy lifestyle, nourishing meals, and effective supplements. Most importantly, always cherish and embrace yourself as you are!
I'm Sarah Abraham, the founder and co-author of Blushastic.com and a professional makeup artist. Beauty is more than just skin deep, and that's why I'm passionate about sharing my knowledge and experience to help people feel confident and beautiful on the inside and out.
Whether it's skincare, haircare, or fashion, my goal is to empower women to feel their best. With my expertise in the beauty industry, I strive to provide practical advice and tips that are accessible to everyone, regardless of their skill level or budget.