If you have kept up with the Kardashians, you will know Olaplex is their hair's baby! Because love is in the hair! We know how badly you want this to be true and be able to flaunt your beachy waves that rhyme in slow motion with the wind. But your locks have already undergone significant damage, and you think there's no coming back from them? Olaplex is here to give your locks a makeover because everyone deserves a second chance. From Kylie Jenner to Emma Chamberlain, everyone is a fan of this ground-breaking brand and is embracing platinum hair to make heads turn wherever they go.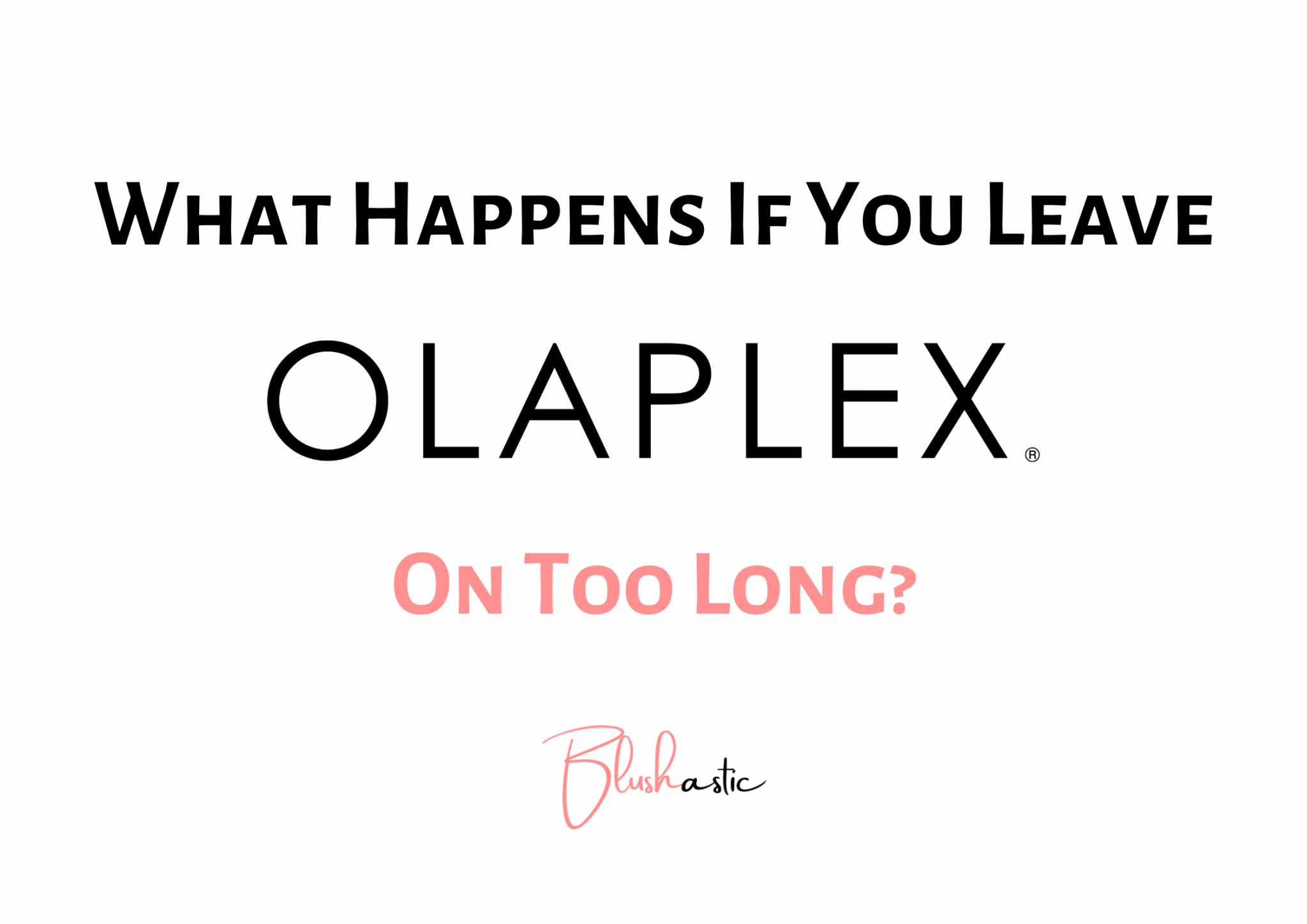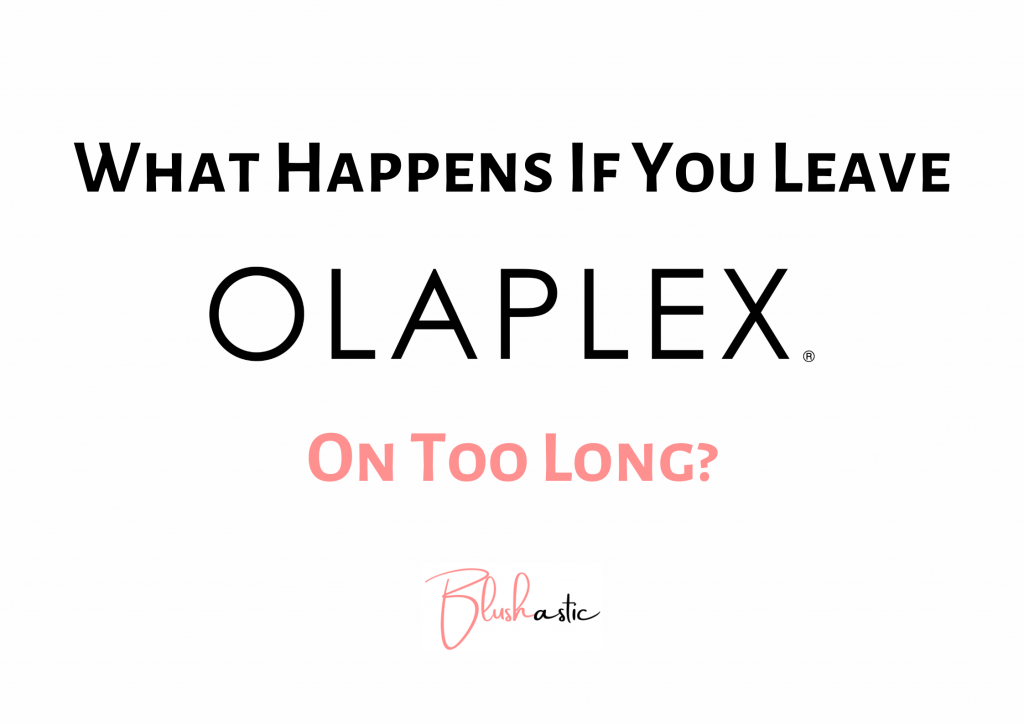 The brand has a complete list of scintillating options that aim to revitalize your hair by treating them from the inside. But do you know What Happens If you Leave Olaplex On Too Long? We know you would knock, so we have sorted it all out! Lets us unveil all the dos and donts we have picked up so far. 
What Happens If You Leave Olaplex On Too Long?
Are you worried that Olaplex will damage your hair because you are a sleeping beauty? Think no more! The brand is here to answer one of the hottest and trending questions – What Happens If You Leave Olaplex On Too Long? And the answer of the year is nothing. After gaining popularity, the TikTok sensation revealed that most of their products are advised to keep on for a maximum of 45 minutes. So when this gets over, the product just losses its efficacy. So it does not matter because your braids are not in enemy territory. There will be no damage at all. Although, it is recommended you don't do it as the product might get into your eyes. 
Can you Leave Olaplex 3 overnight?
Olaplex No. 3 Hair Perfector is a crown jewel of the brand, which has got beauty enthusiasts under its spell for its ability to repair broken disulfide bonds. The formula contains bis-aminopropyl diglycol dimaleate, which helps relieve the hair's health and improves the overall appearance of your hair. It does not matter the extent or type of damage you have done by using eating tools day and night; this product will help rejuvenate the true beauty of your locks. You can leave it on your hair for anywhere from 10 minutes to 90 minutes.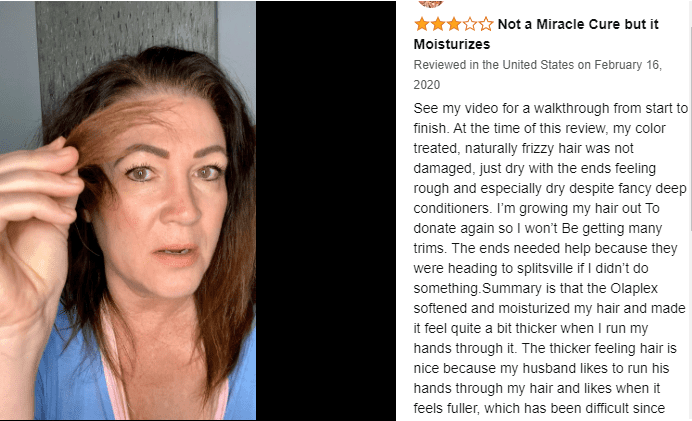 The brand has stated clearly that its product is not a leave-in conditioner or a deep leave-in treatment that you can just leave overnight. Besides, there is also a chance that the product might accidentally get in your eyes while you are sleeping. So it is better to avoid leaving Olaplex No. 3 overnight. 
How to use Olaplex correctly?
Now, many of you must wonder from time to time what the craze is with Olaplex No. 3 and why everyone is making the same mistakes with the brand fav. After much digging, we finally know where you are going wrong. Let us see how you can fix it to get the ultimate hair of your dreams. 
Make sure your hair is squeaky clean, and dry and that there is no build-up. If you do, wash your hair with a sulfate-free shampoo before the treatment instead of using harsh products. This process ensures Olaplex 3 will penetrate deep into your strands and set in action.

Don't forget to use your Olaplex 0 in the first step. This is because it acts as a primer by setting a base for yoru hair and elevates the efficiency of Olaplex 3.

After applying it generously onto your strands, comb your hair gently to spread the product.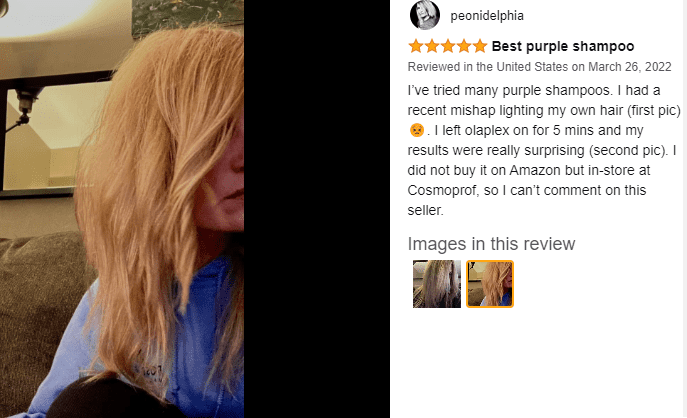 Sit patiently for 10 minutes. 

Put Olaplex 3 in your hair, and comb it until it becomes saturated with the product. 

Make sure you leave your hair undisturbed for at least 10 minutes. Leave it on for 90 minutes if you want to derive the most benefits. 

Rinse off all the product from your hair by using warm water. This softens the residue, whereas cold water might lock some in your tresses. 

Wash again with a shampoo of your choice. Don't miss out on your conditioning routine. 

Style your hair as you like it. 
Bestselling products from Olaplex
The Olaplex No. 3 Hair Perfector, Olaplex No. 4 Bond Maintenance Shampoo, Olaplex No. 5 Bond Maintenance Conditioner, Olaplex No. 7 Bonding Oil, and the Olaplex No. 8 Bond Intense Moisture Hair Mask are considered to be the brand's best sellers, for which users mostly rave about. 
Cons of Olaplex 
It contains butylenyl methylproponial, which is not considered safe. 

Though banned, the presence of lilial as a fragrance ingredient can still be found in some products. 

A lot of rumors about some ingredient present in Olaplex that causes infertility. 

A lot of steps are involved 

It takes a longer time to see the results

Requires you to buy more than one product to get noticeable improvements in your hair 

It may irritate the scalp in some cases. 

Takes a lot of time for a single-use application 

It does not cater to most of the crowd's budget as it is high on the pricey side
Customer Feedback | Olaplex Treatment Before And After
When you enter into the dynamics of a new beauty treatment, you can either like it or not. In the same way, the product can either complement you or not agree with you. Olaplex is a revolutionary beauty brand that has repeatedly stood out in the cosmetic sector. When we asked users, many described Olaplex as their holy grail haircare routine, whereas others did not approve. Let us take a look at what our trusted sources have to say. 
Samantha commented, "I have all my trust in this brand because after I started using the products, I could feel it is slowly fortifying the damage in my hair. Three months into using it daily, I could notice a big change in how my hair looked. It has also helped rectify the heat damage done to my hair with constant styling tools and irons. My locks look healthy, replenished, and camera-ready! Can't thank this brand enough!"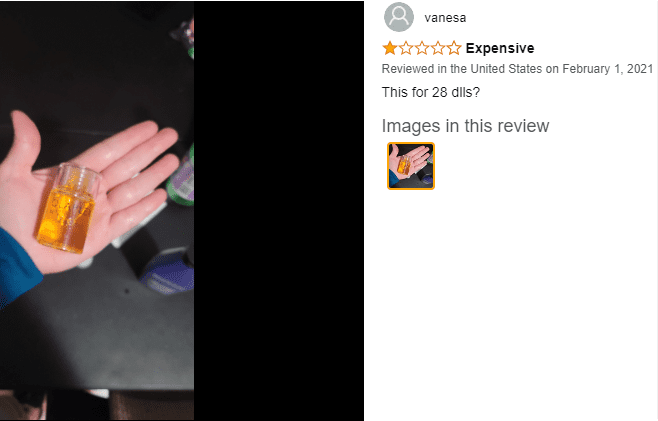 Marina pinned, "Having a susceptible scalp is not easy to go through, especially when you like to experiment with different products. This was no exception. My scalp felt agitated, and I had to wash all the product off in the end."
Clara said, "Relying on this brand for the last four years has never disappointed me to date. I love Olaplex!"
Kristeen mentioned, "I am not a big fan of expensive products, and would prefer going after dupes because they are way cheaper and fulfill the job they were designed for. This not only saves me from spending all those extra dollars, but I also leave out the nasty reactions users fall prey to.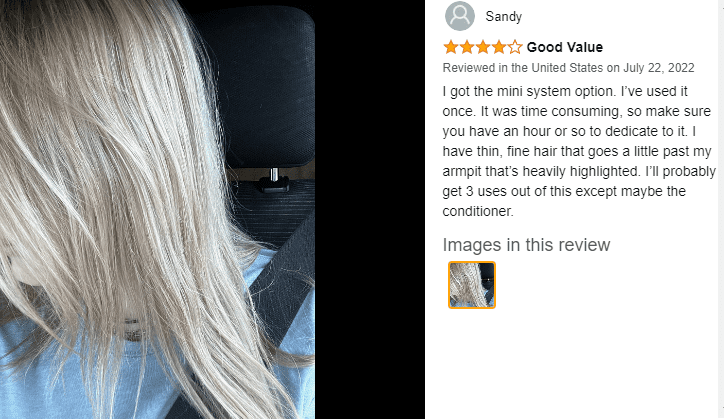 Armin said, "If I have to choose any haircare range from all the editions I have tried to date, it would undoubtedly be this! What I love the most is it is cruelty-free and also offers various types of products depending on the needs of your hair. 
Frequently Asked Questions 
What is Olaplex treatment used for?
Olaplex treatment offers you a chance to improve the appearance of your hair by using good-quality products on your locks. You can do this in two ways: choose the hair-repairing products or the styling products. The chemical treatment works on a molecular level and rectifies the damage done to your hair by improving the protein bonds and healing the hair strands from the inside out. 
Is Olaplex bad for your health?
Yes, and no. Earlier, the brand used to have lilial in its products, in addition to butylenyl methylproponial and some other ingredients, which sparked different rumors saying that it causes harm to health. But the brand immediately took steps to ban it, and since March 2022, it has been put into effect. There cannot be health damage from using too much Olaplex, only that it will take a lot of time to show the impact. 
Does Olaplex cause hair loss?
The brand claims that Olaplex cannot damage your hair, no matter how much or how often you use it, so no. Olaplex does not cause hair loss. However, some users reported that using their products caused them hair loss.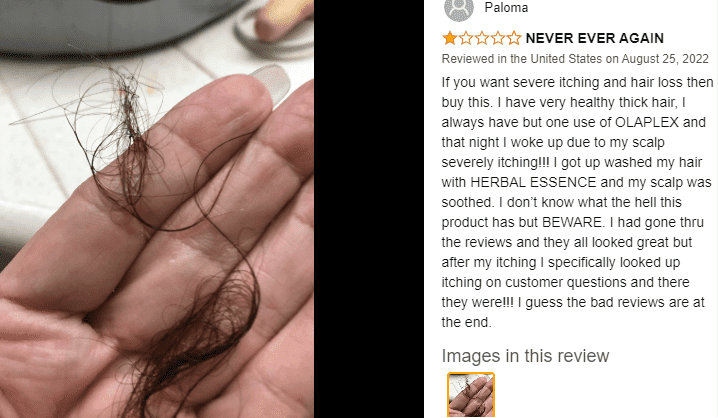 Is Olaplex bad for fertility?
Olaplex No. 3 Hair Perfector is not bad for fertility as it no longer uses lilial in its compositions. Besides, the EU clearly stated that it was harmful to animals, primarily rats and that there is no evidence that it can cause infertility in humans.  
Does Olaplex cause cancer?
Lilial was previously used in Olaplex products and is a common beauty ingredient in other makeup products. However, the EU banned it, as it was linked with many health complications like cancer, gene mutations, and other reproductive issues.
Does Olaplex have side effects?
The brand has come forward to share that all its products are non-toxic. They take pride in being cruelty-free as they don't test any of their products on animals or include any industry toxins in their composition. However, some people can experience allergic reactions to some compounds present in them, like itching the scalp. 
Are the effects of Olaplex permanent?
Yes, Olaplex offers permanent results. The beauty brand claims that its products connect the broken bonds and rebuild the disulfide bonds in your hair strands which are compromised for many reasons. So if you want to reset the appearance of your locks, go all out.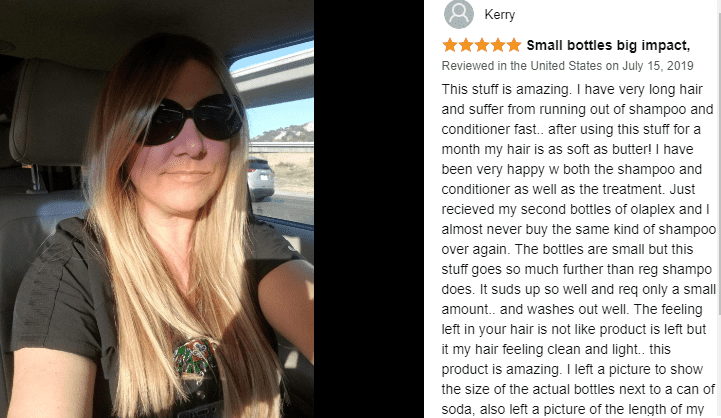 What happens if you stop using Olaplex?
All Olaplex users need not worry anymore because even if you stop using it, the disulfide bonds which have been reconnected in your hair will not be broken or go back to their original state. So, if you decide to ditch the brand for whatever reason, your hair will still look luscious and healthy. 
Is Olaplex safe to use every day?
It depends on which Olaplex you are using. For example, on wet and dry locks, you can pamper your hair daily with the Olaplex N°. 6. However, its effects will work for up to a whole 72 hours. This eliminates the need to use it regularly unless you wash your hair daily. Olaplex No. 3 is suggested to be used every week. 
Something you might be interested in: Can You Use UV Light For Regular Nail Polish? (Guide)
Final Verdict
Although there are a lot of red flags surrounding Olaplex the brand has patiently addressed each and every concern and put forward its explanation with flair. Even the brand's links to infertility have been put to bed. The warning was originally for animals. Like, if lilial was fed in high quantities to rats they might see health compromises. Its association with humans was broken and all the myth-busting clips vanished. The EU has strictly terminated the use of lilial from all its products since March 2022. So if you rarely see lilial being mentioned in yoru Olaplex, it is probably a bad batch left behind. So, sleep tight! 
Marilyn's deep interest in fashion, beauty, and lifestyle has led her to pursue a fulfilling career as a freelance writer and blogger. With her bachelor's degree in fashion design from the Fashion Institute of Technology, she has developed a keen eye for style and trends, making her well-equipped to offer valuable insights into the latest fashion and beauty trends.