Hips don't lie, and neither does terrible and compromised-looking hair! You might have a good pastel moment, but how long do you think your platinum-screaming tresses will last if not fed with high-end products? The answer is not long! And after that, you can kiss your Princess hair goodbye, and welcome unwanted split ends, broken bonds, incessant falling, and whatnot. Yes, looks matter, and so do locks! But you would know better. 
So it's time you stop yourself from doing tons of hairstyles, constantly heating your coils in curling irons, and instead invest in more meaningful options. All eyes are on the clash of Bondi Boost VS Olaplex. These two brands have stolen all the spotlight for being number one in the industry. Both claim to nurture your damaged hair in their unique process to bring out the ultimate glory of your tresses. But which one will be the one?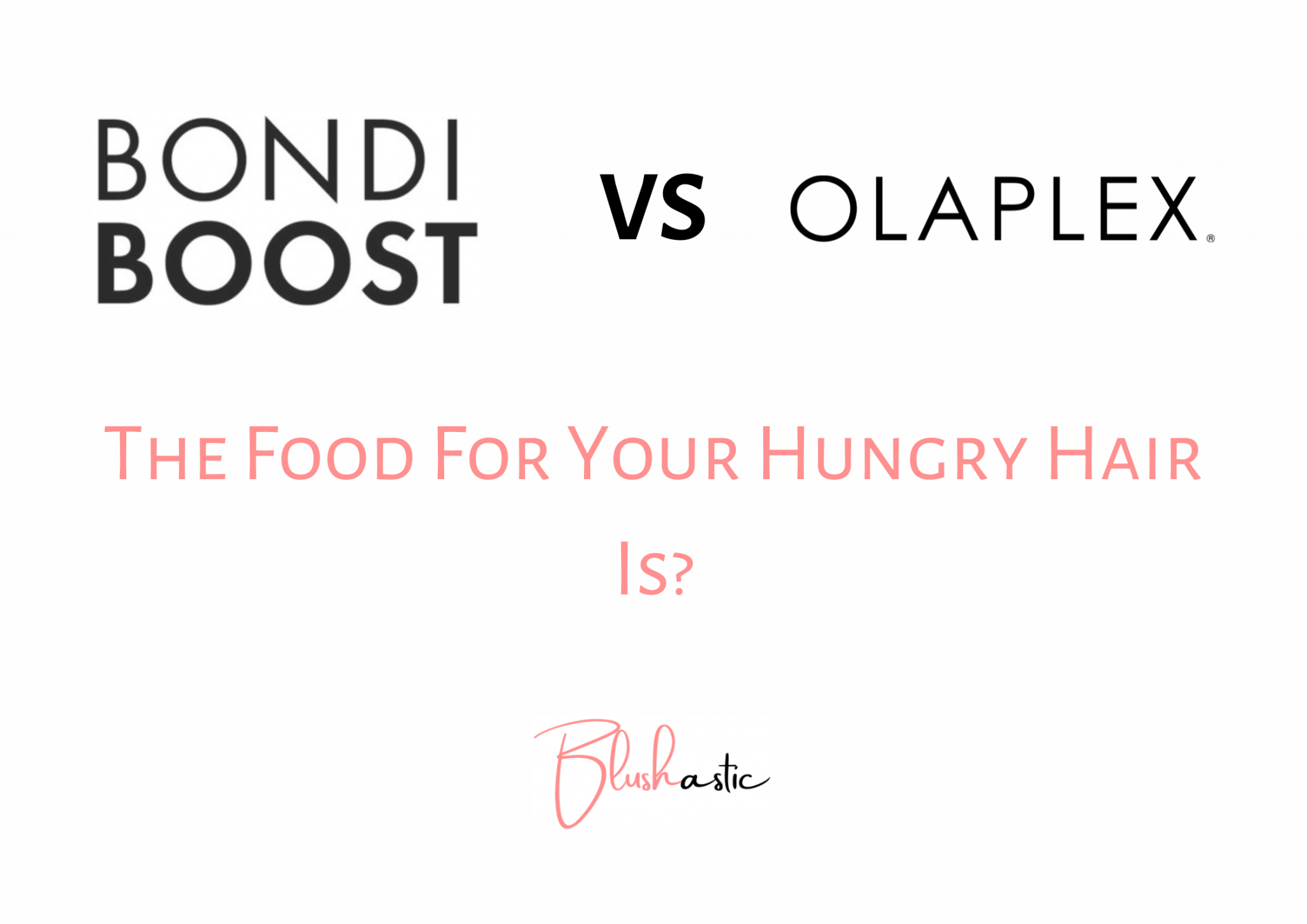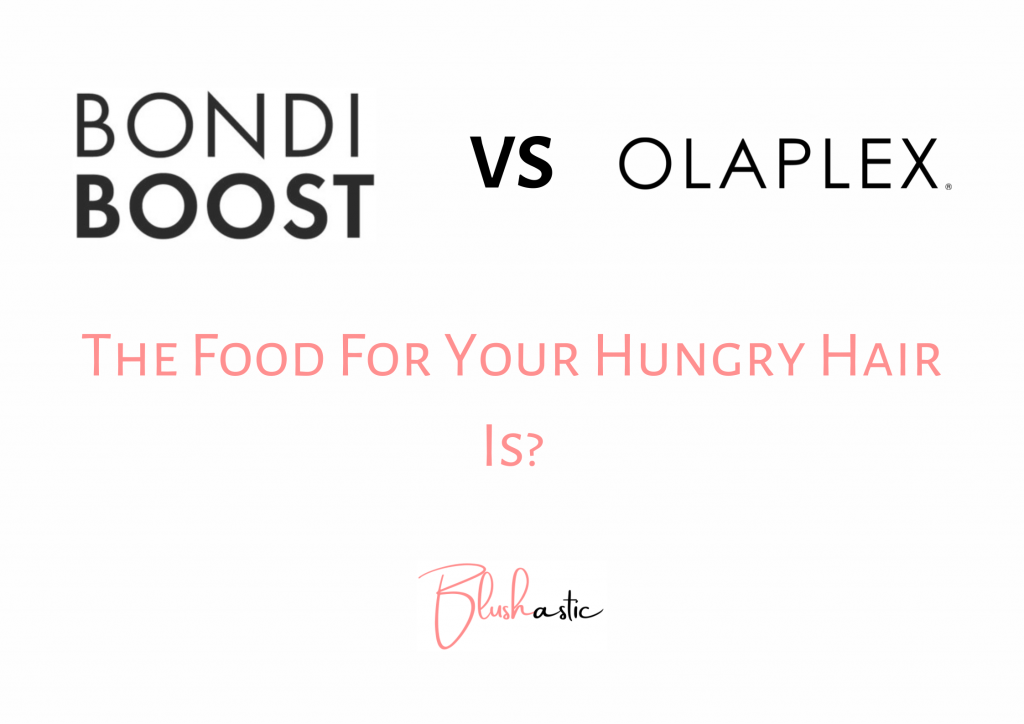 Before you go bald, you at least need to test your hair's destiny at the hands of these two competing brands. It has impressed users with its formulation, ingredients powerhouse, safety concern, and more. So, how do you devise which one is yoru perfect match? It is a good thing we are looking out for you. Because we have scribbled down important heads that yoru choosing test needs to pass through, which one will be the hottie tonight? Stay here, and we will find out soon!
Bondi Boost VS Olaplex |
The Food For Your Hungry Hair Is?
Product range 
We know you are here to make your hair a better place, so we won't be holding you back from making a decision. However, there are some pointers you need to keep in mind before choosing. For example, here, the product line of both brands! 
Bondi Boost has 7 different lines of products, which have been specially formulated keeping your hair concerns and their solutions in mind. These are the HG Line, Hair Thickening Therapy, Heavenly Hydration, Curl Boss, Dandruff Repair, Rapid Repair, and Blonde Baby. These offer you remedies for hair growth, increasing volume, fighting dehydration, taming frizz, soothing the scalp, preventing further breakage, and adding shine.
The HG Line is the brand's bestseller and focuses primarily on promoting the growth of your hair by reducing breakage. The brand also offers styling tools, vitamins, supplements, combs, and brushes and has recently launched skincare products. You can expect it all here, shampoo, conditioner, scalp oils, scrubs, or intensive hair mask. Stop worrying because Bondi Boost ensures your hair gets that TLC correctly!
Olaplex is undoubtedly a heartthrob in the beauty industry and features a patented bond-building technology that makes it on the top of its game. However, everyone in the luxury salons is heavily invested in this brand, and it is no secret that the line or range coming under Olaplex is a bit smaller. There are options like Olaplex No. 0, Olaplex No. 3, Olaplex No. 4, Olaplex No. 4p, Olaplex No. 5, Olaplex No. 6, Olaplex No. 7, and Olaplex No. 8 are all the shiny 8 products under the brand that have stirred hotness back in the sector, and rightfully so.
These are the pre-treatments, reparative shampoo, bond-building shampoo, toning formula, bond-building conditioner, styling cream, reparative hair oil, deep conditioner, and styling serum. Be assured that this is everything you need to reset your hair into celebrity mode and flaunt your waves! 
Ingredients 
Both brands differ a lot when it comes to the working process. While Olaplex features a bond-building technology, Bondi Boost has no repairing line. Bondi Boost uses natural ingredients to devise its concoction for your hair. These include elements that have been naturally derived, like hyaluronic acid, peppermint, aloe vera, walnut oil, coco-glucoside, avocado oil, and Sodium Methyl Cocoyl Taurate.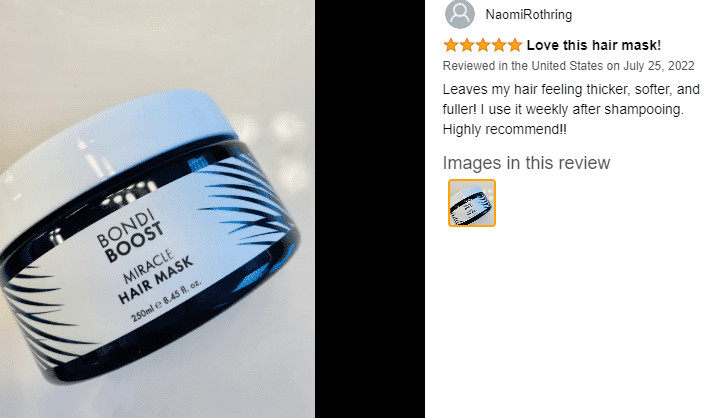 This is because the brand focuses more on the aspect of the Thickening Therapy System. These ingredients combine to give your hair a burst of mineral power, break from scalp infections, vitamins, potassium, and copper, promote growth, and eliminate residue. However, this formula may not be suitable to treat color-damaged hair or those that take pleasure in regular bleaching. This is what sways the customers towards Olaplex more. 
The ingredients line of Olpalex is different than that of Bondi Boost because this brand is directed towards fulfilling your hair goals with its patented bond-building and repairing technology. The critical ingredient that the brand uses in its composition goes by the name Bis-aminopropyl Diglycol Dimaleate. These are Maleate ions whose sole purpose is to prevent the disulfide bonds from falling apart on your strands when you bleach or color them.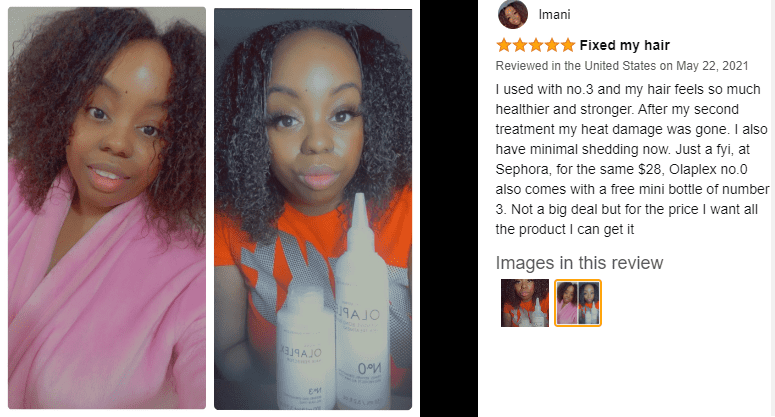 It also helps enhance the results by strengthening your hair from its base. Other ingredients include Aloe Barbadensis Leaf Juice, Sodium Benzoate & Phenoxyethanol, and Propylene Glycol. Some act as antibacterial agents and prevent harmful buildup on yoru scalp. Also, if you want to make yoru hair smooth like velvet, these hydrating agents will do it for you!
Effectiveness & Results 
Bondi Boost
The performance of any product is essential to know so that we will take you on this overwhelming road ourselves. The line of this haircare brand has dedicated itself soulfully to the hair growth system. Many users who have suffered from hair loss have said that Bondi Boost has helped stimulate hair growth. It does this with the help of its ingredients army, which features powerful and natural aspects.
The formula is not only lightweight but comes with plumping powers. Users who are fans of the Bondi Boost appeal can't stop praising its formulation, which has nutrient-rich vegan-friendly collagen, ginseng, and sea kelp. Customers who tried this range out expressed their happiness that they could see the condition of their tresses improve in 4-6 weeks.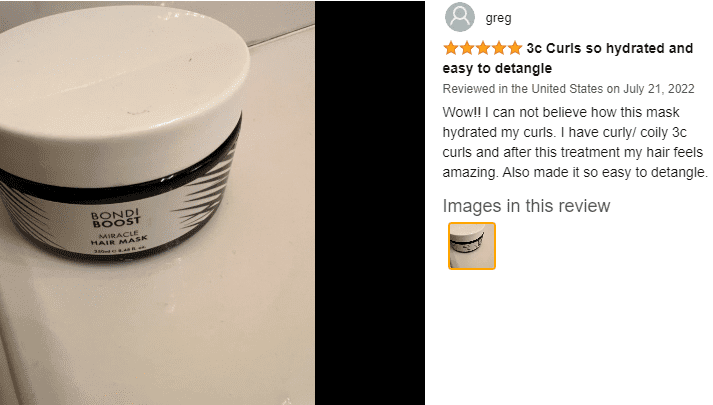 Some users also said that, in just two weeks of using the Bondi Boost Shampoo, the shedding of their hair went down the meter. Bondi lovers are prominent on its rosemary and peppermint scent that fuels up yoru senses with a calming aroma. 
Olaplex 
Just like you thought it would be, the good days of Olaplex have exceeded the brand's share of bad days, which people connected to some serious accusations. Nonetheless, it has emerged out of it like a shining star. Olaplex offers multiple perks to have that barbie-doll kind of hair. If you believe in instant gratification, and want things quicker for yourself, then you will be pleased with what we have to say.
Reliable reports reveal that most users will instantly see an incredible difference in their hair. However, there will be others who need to have at least two treatments to see promising changes. A little goes a long way, so you benefit from saving your formula for essential days. The procedure will not make you extra happy if you get too greedy! So, be wise.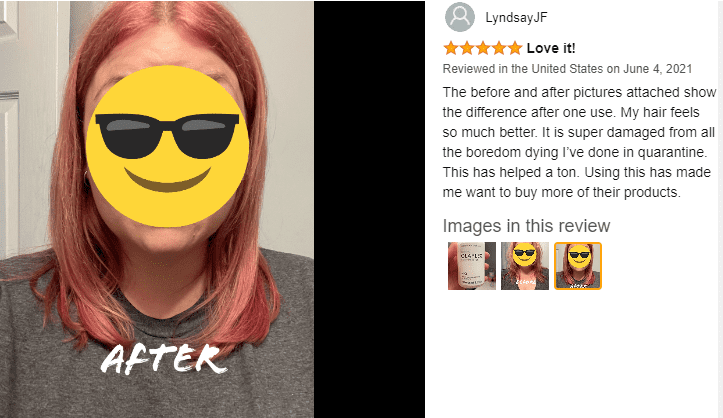 Side Effects 
Bondi Boost has built quite a reputation for itself in the haircare business. Until now,w there are not many reviews pointing out that the product causes harmful side effects. The formula is based on natural and organic ingredients that promise safety for your hair and scalp. Also, the brand takes pride in the fact that the composition is free from all kinds of nasties like silicones, parabens, sulfates, mineral oils, palm oil, phthalates, propylene glycol, petrochemical cleansers, artificial colors, artificial fragrances, DEA, MEA, TEA, formaldehyde and drying alcohols.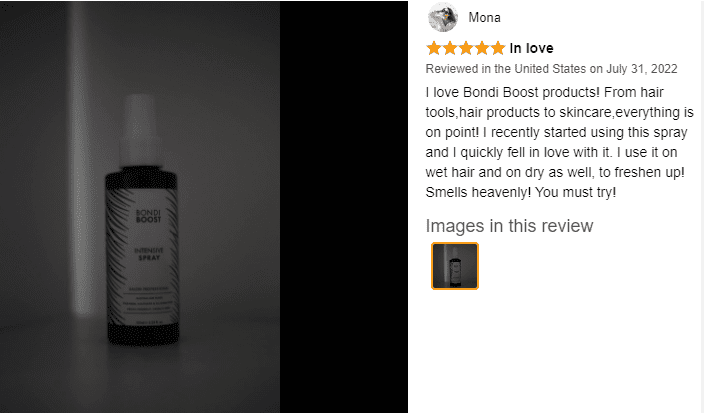 The entire range possesses a vegan composition and is cruelty-free. All this makes it a safe option for even color-treated or chemically-treated hair. However, some users expressed unhappiness because of signs like irritation, clumping, or dryness. 
Olaplex lovers need to chill out because word has it that, Olaplex cannot damage yoru hair in any way. There is no harm, even if you use it day and night or too much. All false accusations of Olaplex breaking your hair are wrong and have finally come to light. If you are worried Olaplex may mess up with your scalp's pH and still can't stop using a lot of the product at once, you won't come in harm's way.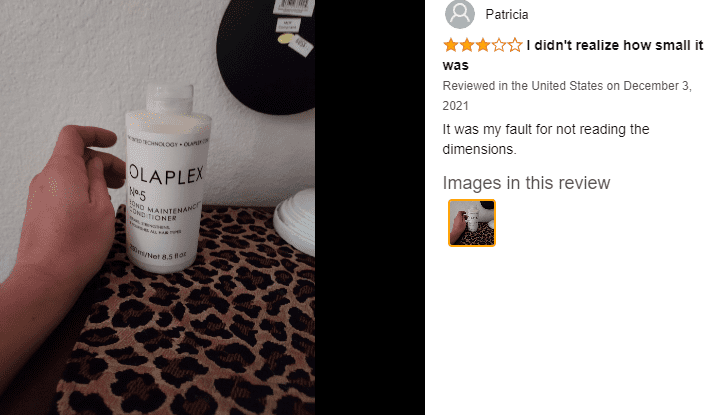 The ingredient filial, touted as an element that added too much fragrance, was removed long after the committee put on a ban on it. Also, the presence of butylenyl methylproponial has been omitted so that you can be assured that you are not using anything toxic to nurture your hair health. So you and your hair can feel safe and have a good night's sleep! However, there is something you should know. The processing time is too much and increases with every use. So, that is the biggest turn-off for Olaplex users. 
Accessibility 
No one likes to sweat out tonnes of energy to get their hands on something. This is why the accessibility of a product is a decisive factor, and people always take notice before making their purchase. It's good news for Bondi Boost lovers because you can purchase its products from its official website or other reputable retail sites and outlets. This is the more accessible option because Olaplex demands you to either show up at a professional luxury salon to buy it or do it online. 
Pricing 
Yes, everyone likes to have the best-handpicked products, but we all hesitate about the money! Because no one wants to pay more for something they later realized wasn't worth it. We have been there and don't want you to make the same mistake, so we have brought together two brands and their price chart. Luckily, you don't need to spend much time here because everything is crystal clear!
Olapex is more expensive than Bondi Boost, period. And not by any small measure. Also, you may get more discounts if you purchase them together. Although you don't need a lot of products in Olaplex, because of their heavy concentration, this is a difference you cannot miss.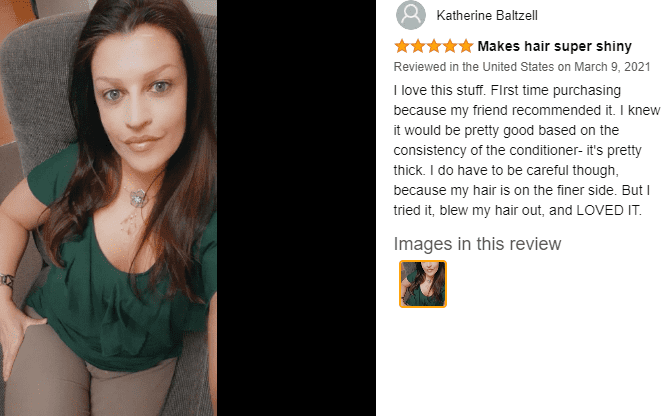 Bondi Boost is a more cost-effective option because the Olaplex price range for most products will cost your wallet a lot. But at the same time, the amount of the product used per bottle in Bondi is higher than recommended, so it might also turn the tables! 
Evaluation of Pros and Cons 
Bondi Boost Pros 
Promotes thicker, fuller, healthier hair

Lightweight formula 

Does not weigh your hair down 

Offers profound conditioning effect from nutritious oils 

Rejuvenates and strengthens strands from within 

Levels up hair density by up to 121%

Expands each strand to give instant thickness 

It helps make hair shinier and stronger

Designed with organic ingredients like aloe vera, rosemary, and saw palmetto

Reduces hair fall by up to 46%

Safe for colored + chemically-treated hair

Free from all kinds of nasties

Never been tested on animals 

Prevents aging of the hair follicle 

Plumps up the volume by lifting the roots 

Shields from issues like premature hair loss

Extends hair growth phase 

Features a vegan composition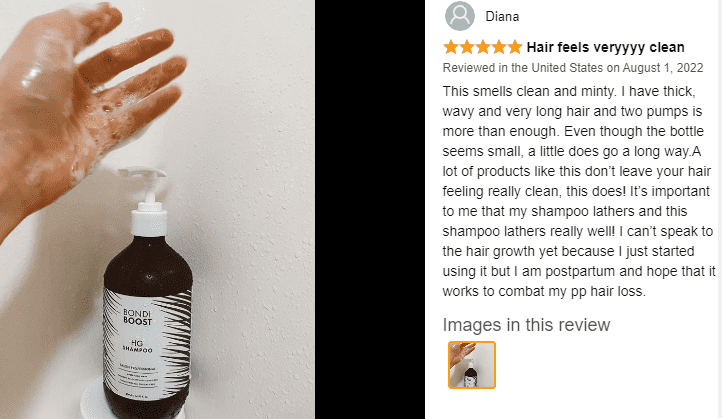 Cons 
The hair reparative properties are not very strong and promising as Olaplex.

Available in only limited places 

Usage per bottle is more than recommended 
Olaplex Pros 
It makes strands stronger from within 

Encourages healthy hair 

Ensures repair of all types of hair 

Tones up the vibrancy of your locks 

Untangles hair effortlessly 

It leaves you with 3x stronger hair 

Restores the empty hydration levels to full 

Enhances moisture content 

Offers deep moisturization to hair 

It prevents roughness from setting in on your locks 

Provides heat protection up to 450 degrees F to 232 degrees C

Speeds up blow dry time 

Repairs broken bonds with patented bond-building technology 

Tames your unruly hair ad improves manageability 

Never been tested on animals 

Vegan composition 

Heals and seals split ends from inside 

Free of formaldehyde, aldehyde, DEA, gluten, paraben, and sulfate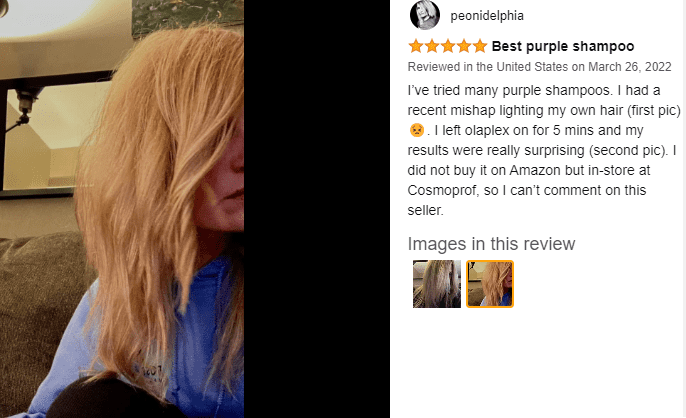 Cons 
It is way more expensive than Bondi Boost

They offer less tailored treatments 

The effects may reduce with time, as the formulas are water-based

The processing time is too much and increases with every usage

It might not work on every hair type or may make it greasy

You have to buy the whole kit to see promising results 
Customer Feedback | Bondi Boost VS Olaplex
The obsession with Bondi Boost and Olaplex has been reaching limits, but it is wise not to reach any conclusion for now. They both claim to give your hair a revitalizing wake-up call so you can get a chance to see what natural beauty is. After seeing a lot of promotional programs and reading reviews, we can finally see things. But let us know what users worldwide think about using these brands on their precious hair. 
Giselle commented on Bondi Boost, "It was love at first sight for my hair in all senses. When I tried the formula for the first time, I knew my locks would love it, and they did. It's been three months now, and my hair looks amazing. Even my mom can tell that the constant shedding of my hair has stopped now for good. The best part is I don't have any more frizziness in my hair, and they are smooth, soft, and silky all the time. It was not easy to go for a completely different product for my hair, but I am glad I made it. Loving the whole range for sure!"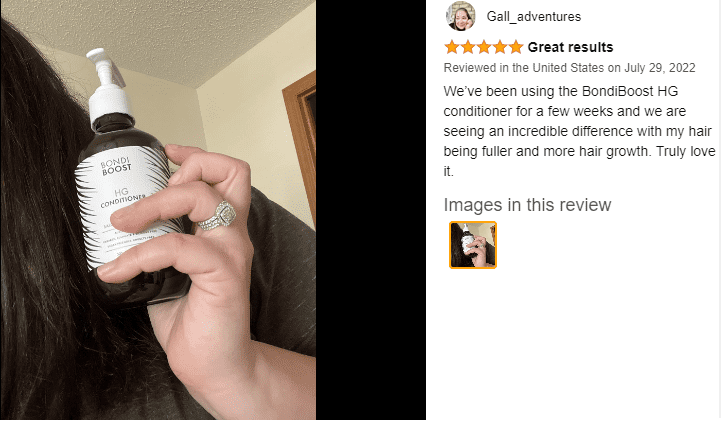 Carly pinned about Olaplex, "Didn't think my purchase would betray me like this, but I don't have good news to share. I had an important event at which I had to show up, and I decided to prime my hair for it at the last minute. This was not a wise step, and the processing time went way longer than I had thought. I was nervous it would be wasted if I washed my hair off, so I wasted it. They have to start mentioning this everywhere!"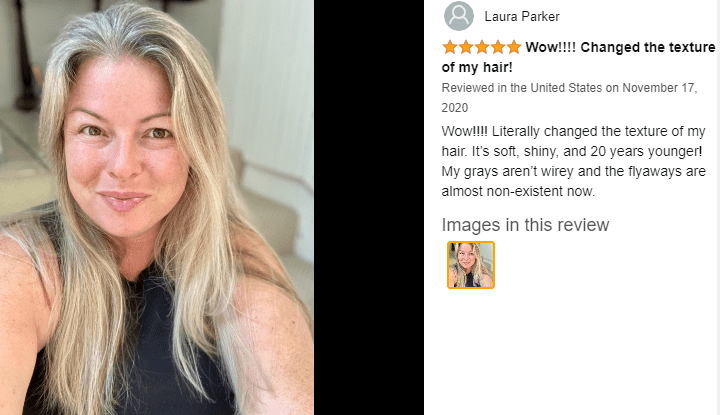 Tabitha said on Bondi Boost, "After hearing from a bunch of friends, I finally gave this one a shot. I could not wait till the results because my hair started to itch a bit, and I could tell this was irritating my scalp. This was a no-go for me but surprisingly worked for some of my friends."
Lilian expressed about Olaplex, "This collection from Olaplex is my new obsession, and I am sure my locks think the same. Since I used this, I feel my hair looking rejuvenated and awakened from its lackluster. Every girl out there needs to try this!"
FAQs | Bondi Boost VS Olaplex
What happens if you leave OLAPLEX on too long?
There have been many misconceptions regarding Olpalex and the time you can leave it on your hair. Despite the accusations that it causes irritation, redness, or stinging if left on even after 12 hours, it has been laid down by the brand that, Olplaex does not cause damage to your hair. 
Can I use BondiBoost and Olaplex together?
If there are specific concerns you need to resolve, you can always mix and match products together and see how it is treating your hair. In short, you can use the Bondi Boost line and Olaplex together on your hair. 
Do hairdressers like BondiBoost?
Yes, the news is that even the professional hair industry considers Bondi Boost their favorite. It is because it has developed a cult following of its own without much advertisement, gets sold out soon enough from all the top shelves, offers a game-changing formula, bridges the significant retail gap, and also offers clients better bundle offers to go home with a happy face.  
Does BondiBoost have minoxidil?
No, Bondi Boost does not have minoxidil in it. It uses another hair loss remedy called Procapil. Some studies show that this ingredient has offered better results in clinical tests, where users saw improved hair growth.
Does JLo use Olaplex?
According to scoop front, the beauty editor's desk, Jennifer Lopez is a big fan of the Olaplex No. 3 Hair Perfector. The actress depends on it heavily and calls it a quick fix whenever trying to revive dry or processed hair. You can use it once weekly to get stronger, silkier, and shinier locks. 
How quickly does Olaplex work?
You can expect results in a single wash, where your hair is more bouncy, silky, and healthy-looking. Other users might need to use two treatments on their hair to see noticeable improvements. Please use the whole kit, as it maximizes your chances of having super luscious hair. 
Is BondiBoost safe to use every day?
The formula that Bondi Boost uses is safe to use regularly. As the composition is vegan, has not been tested on animals, and is free from toxic elements like parabens, silicones, and sulfates, it is trustworthy. People can use it on their color-treated and keratin-treated hair too. Although the brand believes that its products are safe for breastfeeding and pregnancy, it is still better to consult a professional before you start yoru routine. 
Is Olaplex still the best?
Yes, the Olaplex range of haircare has been leading the beauty charts for quite some time, and with good reason. The Olaplex's No. 4 Bond Maintenance Shampoo from the brand has received a lot of love from haircare enthusiasts and bagged the Allure Best of Beauty Award in 2021. 
Closure 
Hair is primary. Everything else comes after that. Won't you agree, girl? It would be best if you were confident in your locks to ace those gorge hair trends. It doesn't matter if they are left open or tied! For this, you need to give them ultra nourishment from products that target particular concerns and treat the problem to their core—the battle of Bondi Boost VS Olaplex has got everyone wondering which will be the chosen one.
But making a choice has never been easy, be it between two suitors that promise you roses and unicorns or two brands that promise you luxurious hair! You can't seem to think straight, so we thought of giving you an extra helping hand to make the right decision! 
Are you already feeling pumped up to make a decision? Don't worry, and we have got your back! If you have a tight leash on spending dollars and want to hoard some for later, you should stick with Bondi Boost. This is the more affordable option and offers you more quantity.
Coming on to efficacy, there's no doubt that both brands are making waves in the beauty industry. Olapelx gives you results faster, like instantly, whereas you might have to try your luck out and wait for 4 weeks, at least in the case of Bondi Boost, to see nice improvements. 
Marilyn's deep interest in fashion, beauty, and lifestyle has led her to pursue a fulfilling career as a freelance writer and blogger. With her bachelor's degree in fashion design from the Fashion Institute of Technology, she has developed a keen eye for style and trends, making her well-equipped to offer valuable insights into the latest fashion and beauty trends.