Celebs and influencers' Instagram feeds prove that they are donning all kinds of bangs, be it high tea or a jazzed-up drinks sesh. And they never fail to create that drool-worthy look with their hair each time. So, is it just their camera and photographic styles, or is something cooking hot in their haircare routine? We don't know about you, but whatever it is, we want in! Talk about those red-carpet appearances. Everyone, be it man or woman, knows how to stun everyone's mouth shut with those sleek eaves flailing down briskly and other curls layered in a dramatic shine. 
What is the secret recipe? Can everyone get their hands on it? Yes, certainly! Luxury brands are popping up everywhere, but the OUAI VS Olaplex battle has kept us on our toes. Not only have they created an edgy and revolutionary tag name for themselves, but people can't seem to trust any other in the business. But which one of them will serve your hair best?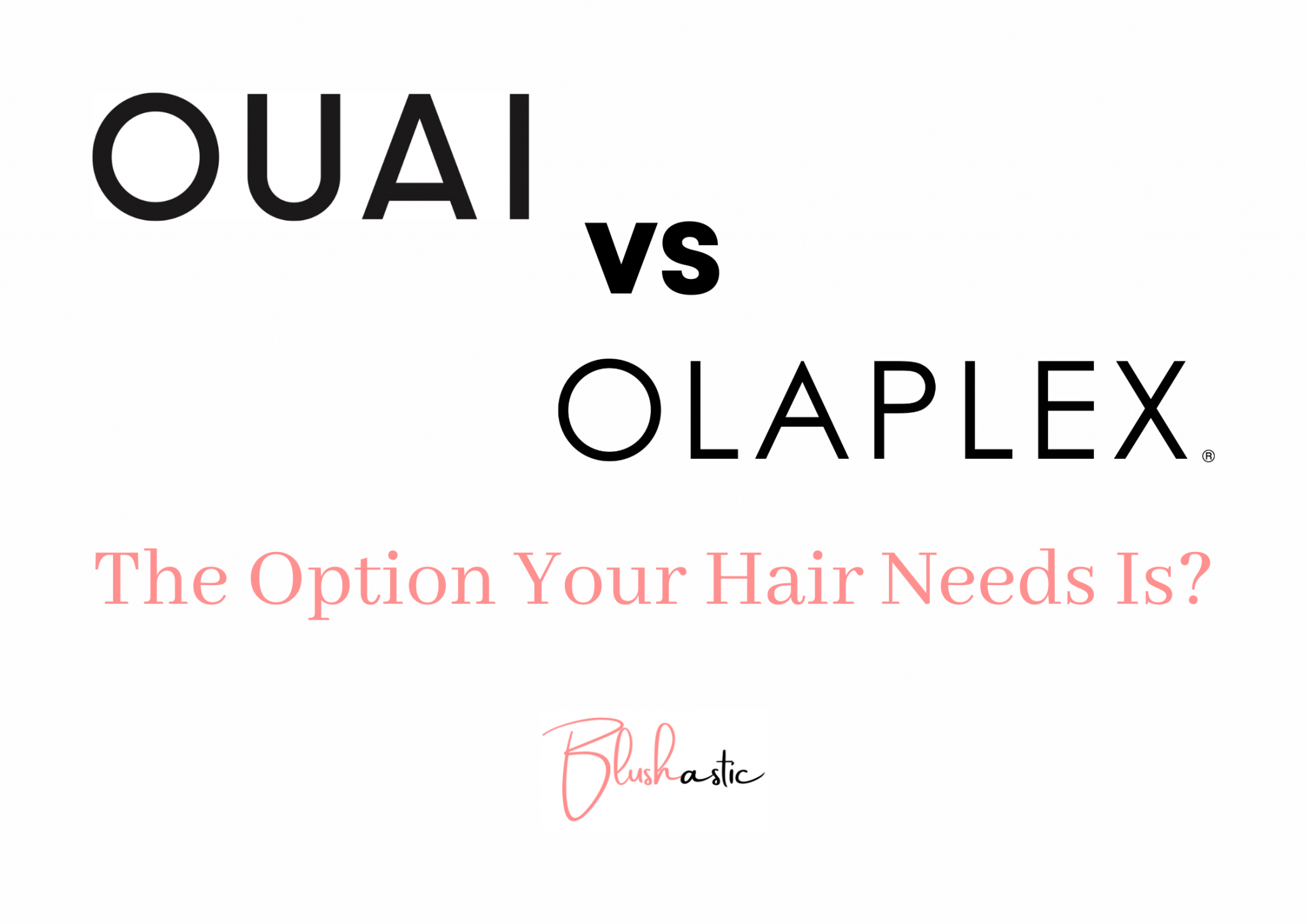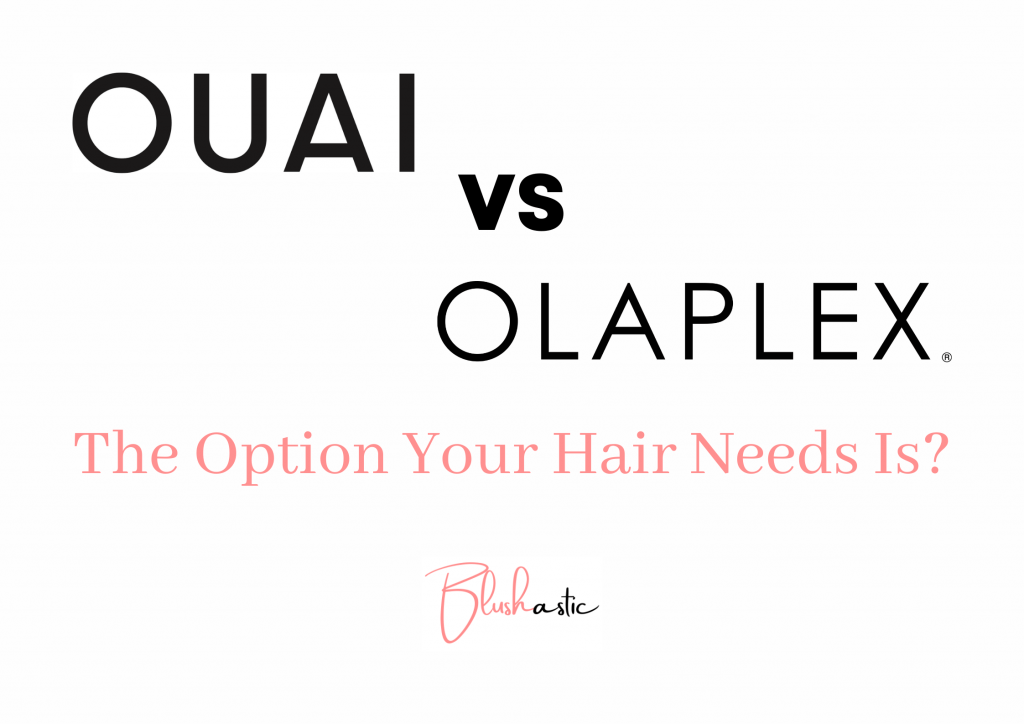 If you have kept up with the Kardashians, as they ask you to, you know that the whole family is a big fan of the OUAI range. And why wouldn't they be? Everyone has a weakness for shiny hair that reflects a silky smooth vibe without falling off. Likewise, Olaplex has the stamp of approval from endless celebs and hairstylists all over the globe. So, how do you choose between something like this? It must be your lucky day, for we are here to help! Let us discuss all the essential pointers you need to look out for a while making your decision. 
OUAI VS Olaplex | The Option Your Hair Needs Is?
Product range 
OUAI is that magical treatment that aims to revamp everything on yoru body from top to bottom. Its celeb-approved haircare range has been creating splashes since it showed up on the internet, and people haven't stopped drooling over it. The brand has been hunted out as one of the world's best and leading beauty brands and offers a far more vast range of products. 
These products are designed to amp up your hair and body, cater to your travel needs, and pamper your senses with their iconic collection of fragrances that smell divine to the soul! The brand's hair care range has often competed with many and offers products like shampoo, conditioner, treatment, serum, supplements, styling, and refills. If we look at it from a wholesome POV, OUAI wins the bet, for it offers far more than just good hair!
If you are thinking about all things hair, then Olaplex is undoubtedly your hero! It has world-renowned products approved by hair specialists and professional experts from all over the fashion globe. This cutting-edge brand has dedicated itself to building your's divine look back from scratch, which is why it offers some very potent formulas.
The classic options you get here to enhance yoru locks are the No. 0 Intensive Bond Building Treatment, Hair Perfector No 3 Repairing Treatment, No. 4 Bond Maintenance Shampoo, No. 4C Bond Maintenance Clarifying Shampoo, No. 4P Blonde Enhancer Toning Shampoo, No. 5 Bond Maintenance Conditioner, No 6 Bond Smoother, No.7 Bonding Oil, No. 8 Bond Intense Moisture Mask, and the No. 9 Bond Protector Nourishing Hair Serum. 
Ingredients 
The game of ingredients can get tricky, even if you have the most ethereal items on yoru list possessing health-reviving properties. All that matters is how suitable and enriching they are for your current condition so that your locks can rock at any hour. OUAI is a big fan of earthy ingredients, so it derives the most from being down to earth. You can find many potent ingredients in this brand's basket, like peptides, mushrooms, ginseng, hydrolyzed keratin, panthenol, shea butter, apple cider vinegar, proteins, vitamin E, tamarind seed extract, sugar, coconut oil, etc.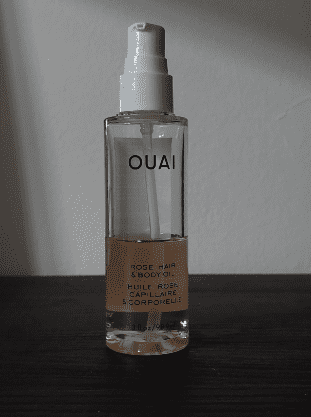 These are topped with enchanting and aromatic fragrances with hints of bergamot, rose, patchouli, lychee, cedarwood, Italian lemon, and more. You might feel like visiting a florist early morning! For someone who loves to fill their senses with rich florals or musk, OUAI is undeniably a bundle of joy!
Ingredients are the key to almost anything, as they are the building block of growth. Olaplex is yet another rest routine for your hair and contains ingredients to treat your locks like the queen it is! TikTok's most viral crown jewel, this brand features elements like Propylene Glycol, Aloe Barbadensis Leaf Juice, Panthenol, Jojoba seed oil, (Banana) Fruit Extract, rosemary, Sodium Hydroxide, Argania Spinosa Kernel Oil, and bis-aminopropyl diglycol dimaleate. All this comes together to repair and revive yoru exhausted, compromised hair from this lackluster.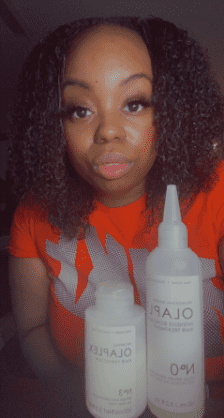 Olaplex's herbal ingredients feel gentle on the scalp and powerfully nothing at the same time. If you plan to take your tresses on a healthy detour from all the impurities, this is your golden chance!
Effectiveness & Results
The primary thing about any product being advertised or sold in the stores is, will they do what they claim to do? Or will they disappoint you with their glowing promises? There's only one way to find out, and you will have to take the dip in the pond yourself! Regarding performance, OUAI and Olaplex are competing hard and have topped the boards countless times with their powerhouse ingredients. But who does it better?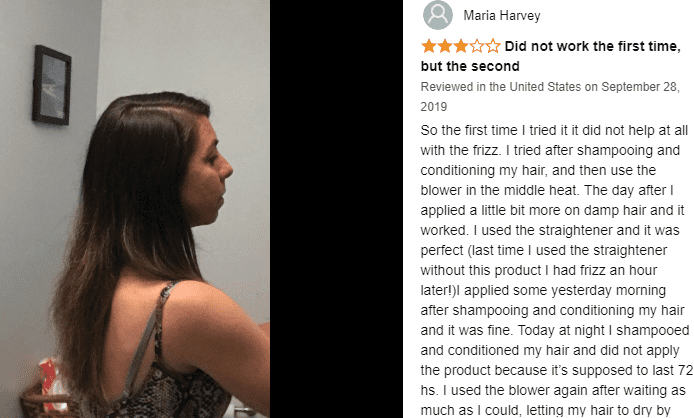 OUAI is all hearts because of its Smart Technology complex that has been incorporated into the brand's shampoo and conditioner. This is responsible for locking the moisture in individual conditioning strands with the utmost care, giving your locks an unbeatable bounce from within, and rescuing their breakage. What users have loved most about this brand is its distinction in different fields.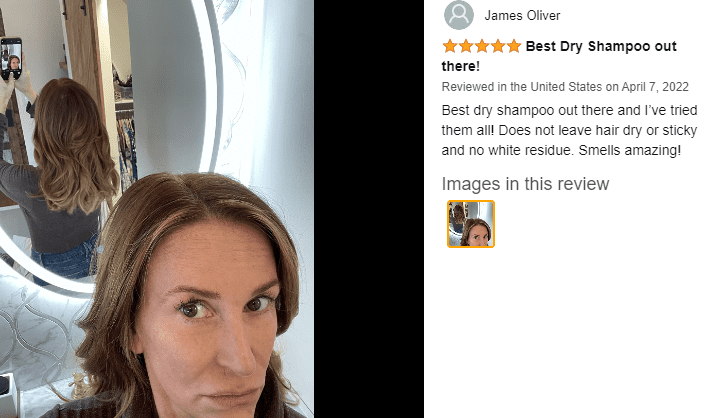 For example, OUAI offers not-so-overpowering scents to you and various choices to go with, depending upon the type of hair you have, be it fine hair, medium hair, and thick hair, which is present throughout their shampoo & conditioner range. This thing is absent in Olaplex, which means you will have to use what everyone uses, even if your hair type does not match theirs. 
Although Olaplex is the diva in the hair care industry, its superiority reaches a limit after some milestones. The salon's favorite is about healthy hair and gives off a slight whiff of clean shampoo scent. The brand uses a one size fits all approach, which may not always be your thing. You want to see noticeable improvements in your hair until you buy everything from their range. This is because the brand sells its products like a collection. So if you purchase a single thing, your hair is deprived of other essential steps, thereby of all the magic from different products. 
Safety concerns 
We know safety comes above everything, and it's better to be safe than sorry, right? We asked around a bunch of sources and attended to reliable reports. They all say that if you are concerned about suffering at the hands of ugly side effects of OUAI, it's time to give your brain a break! Only when you start taking hair supplements of OUAI can you experience a possible upset stomach on rare occasions.
If your hair lusts for shine, then the biotin in these pills offers a splurge of macronutrients to your strands. However, too much accumulation of biotin can invite trouble like insomnia, excessive urination, and low vitamin C. It is good that OUAI does not have that much Biotin to potentially damage your system unless you decide to gulp down half the jar at once.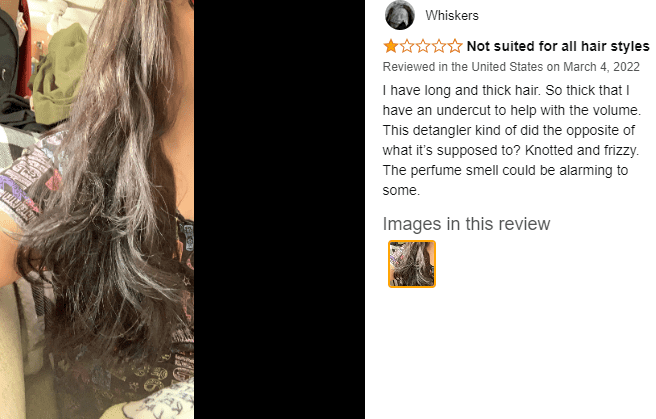 Olaplex has been the topic of discussion on many occasions, more than once. However, there may be some itching on yoru scalp upon incorporating these products into your hair care regimen. But this is a good chance because you are introducing a new product to your skin. Apart from this, there is no hazardous risk involved because you can't possibly be harmed if you are overusing Olaplex. All the previous complaints regarding this brand causing infertility or the presence of butylenyl methylproponial and filial have been cleared successfully.
So you can feel safe! The only drawback it brings is there are loads of steps involved, and by the time you are done with them, there is a never-ending zone of processing time. So, happy waiting!
Pricing structure 
The cost-per-ounce ratio is very similar when it comes down to the battle of OUAI VS Olaplex in quantity they offer at a price selected.  However, these brands, often touted as salon-quality products, have some differences. For example, you pay the same price but will take home a more extensive package if you have yoru eyes on OUAI.
Yes, while Olpalex surprises yoru hair with 8.5 ounces for 30 precious dollars, OUAI does the same thing and gives you 10 ounces. So, if you don't want to share your hair with your house guest any day, settling for OUAI will provide you with something extra to be relieved of!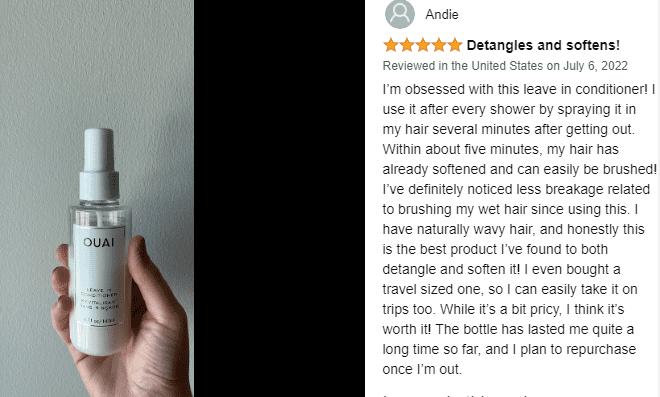 But it would help if you also kept in mind that the star products of OUAI include their scrub and spray range. Sensational as they are, they are a bit more priced than Olaplex. What is a good thing to point out is the former brand is more environmentally conscious. This is why it offers its products filled with sachets. This way, these are affordable, easily portable, and don't weigh your vacation bag down. These refill packs also bring down the percentage of waste. 
Evaluation of Pros and Cons
OUAI Pros 
Heals split ends from the core 

It contains exotic ingredients like mushrooms, ginseng, etc

Acts as a heat protectant to prevent unwanted damage 

It easily detangles your stubborn knots 

Deeply hydrates by providing chock full of moisture 

It gets rid of frizz in no time 

Free of nasties like parabens, gluten, phthalates, SLS, sulfates, and SLES

Thickens your hair volume 

It makes your locks more potent and shinier

Packaging is recyclable and refillable

It makes your hair cleaner and stronger 

Multi-tasking formula that repairs and heals 

You can use the formula on all hair types, including a delicate scalp

Removes product buildup and soaks excess oil

It lessens the brittleness present of any kind

The brand is cruelty-free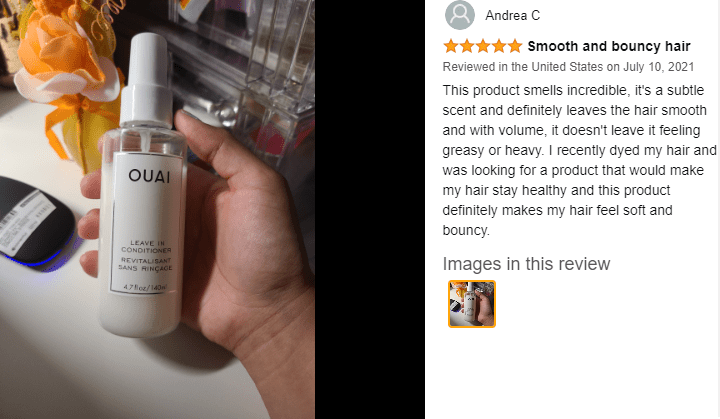 Cons 
The conditioner can weigh your hair down 

The products are heavily fragranced, which may not cater to everyone's needs. 

OUAI is not 100% vegan and may have some animal-derived elements.
Olaplex Pros 
Strengthens hair from within 

Reduces breaking of hair by nourishing strands from roots to tips

Diminishes split ends, and frizziness 

Tames your unmanageable locks 

Repairs broken bonds with patented bond-building technology 

Offers full-on packet of moisture 

Adds smoothness, and a sheen effect to your hair 

Free of formaldehyde, aldehyde, DEA, gluten, paraben, and sulfate

Improves the health of your hair 

Delivers 3x stronger hair 

It contains handpicked ingredients, which lower the dullness 

Speeds up blow dry time by managing flyaways 

Pumps up the vibrancy of the appearance of locks 

Provides heat protection up to 450 degrees F to 232 degrees C

Softens coarse tresses 

Vegan composition, cruelty-free formula 
Cons 
The processing time is too much.

Products have a fat price tag, with less quantity.

This may not work on every hair type.

It might make hair greasy after some time. 

You must buy more than one product to ensure your hair's health. 
Customer Feedback | OUAI VS Olaplex
We know you have done your part of seeing all the full-fledged haircare videos n Youtube but still can't improve the look of your mane. You might be tempted to say yes to both brands, but only one takes the prize home today. To make things easier for you, we went to our reliable sources, who briefly explained what they felt about both brands. Here's what users are saying about the competition between OUAI VS Olaplex. 
Kayla commented on Olaplex, "At first, I wasn't sure if it would work on me, but I still got it anyway because I was so tired of seeing my hair fall. Luckily, it worked its magic on me like a charm, and in three months, I could notice that my hair breakage had reduced earlier. Now, my locks look fresh, smooth, and well-maintained. I wish I had experimented with this from the beginning because this has been the best solution for my hair problem. Go for it, girls!"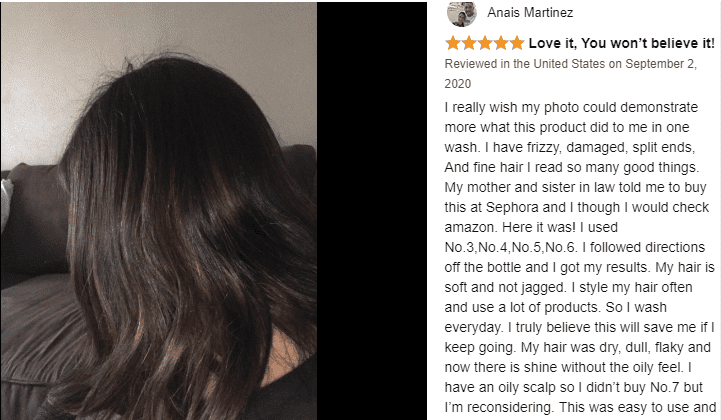 Natalie said about OUAI, "It was a nightmare to put it on my delicate hair because my locks felt like the formula had bathed them in perfume. I have a sensitive scalp, so I am not very big on fragrance-filled products, especially on something as delicate as my head. If I had known it earlier, I would undo this. This won't be my choice anymore."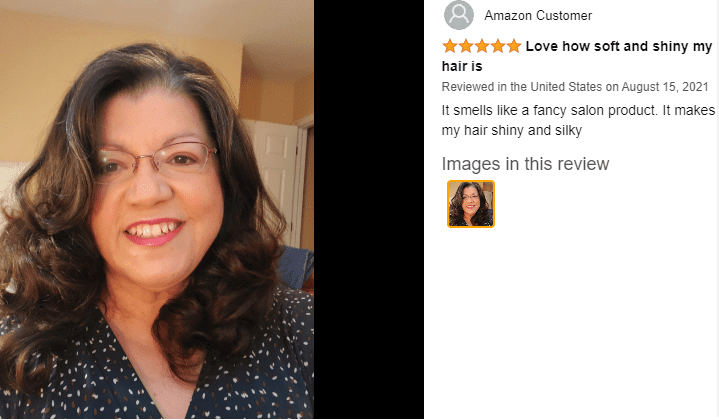 Bonnie G. pinned about Olaplex, "I will be honest to whoever made these formulas that I love them. But what irritates me the most is the time it takes to process my hair. And what is even worse is I have been using these for a year now, and the time is just increasing with every usage. I should have listened to my mom when she asked me to stop using it."
Savannah said on OUAI, "I love my hair to the core, and so I am very strict when using products on it. I usually go for luxury brands or popular high-end names that would not disappoint me, so I bought this. Thankfully, it has lived up to my expectations and the crazy amount of money I spent on it. What I love the most is it detoxifies my hair without stripping it of the natural oils."
FAQs | OUAI VS Olaplex
Is there anything better than Olaplex?
Yes, there are other alternatives, which even professional hair stylists choose to side with, compared to using Olaplex. Some of them are the Aveda Botanical Repair Intensive Strengthening Masque Rich, Goldwell BondPro, Redken Acidic Perfecting Concentrate, Kèrastase Fusio Dose, and the Jerome Russell Bblonde Jplex.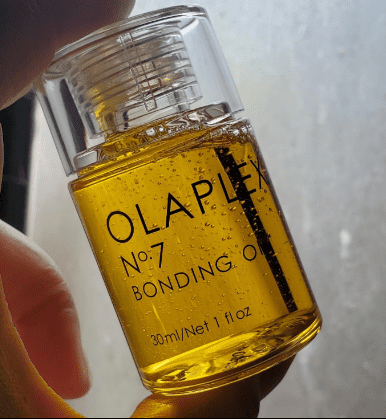 Is OUAI good for damaged hair?
Yes, OUAI possesses therapeutic properties that help your hair in ways more than one. It does not matter if you have troubled your hair with heating irons or used countless products. This brand claims to heal all issues right back. It assures that it will seal all your split ends with moisture, improving manageability and your locks' health. The Leave In Conditioner and Finishing Crème, Treatment Masque and Hair Oil, and the brand's Heat Protection Spray and Rose Hair & Body Oil are some of the best conditioning solutions for damaged hair. 
What shampoo is comparable to Olaplex?
The Living Proof Triple Bond Complex. Best Olaplex alternative: Living Proof Triple Bond Complex, K18 Leave-in Molecular Repair Hair Mask, Amika The Kure Intense Bond Repair Mask, and the Virtue Restorative Treatment Mask are all excellent alternatives you can use on yoru hair, and see similar results that Olaplex. Jennifer Anniston personally swears by Living Proof for perfectly photogenic hair. 
Do Hairstylists recommend Olaplex?
Yes, they do, and with good reason. Olaplex products feature a particular active ingredient called bis-aminopropyl diglycol dimaleate. This has reparative properties and helps put the compromised standards together, after which it joins them and heals the broken bonds. Their formula shields the hair during coloring and makes it stronger, healthier, and shinier. 
Do the Kardashians use OUAI?
Yes, every member of the Kardashian-Jenner family is a big fan of OUAI products and pampers their hair with them. They never have a bad hair day because of their sole hair stylist, Jen Atkins. The founder of the haircare brand OUAI revealed that she has been doing this for the Kardashians for years so that their locks miss no glam ever!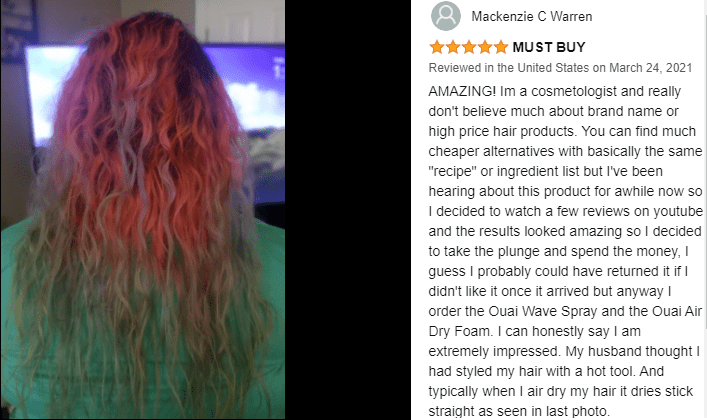 Can Olaplex cause hair breakage?
No. Olaplex cannot damage yoru hair in any way or cause it to break, o matter how much product you use on yoru hair. It is also not dependent ont hat factor of frequency. So you can be assured that even if you use it daily, it won't invite hair fall. 
Who uses OUAI?
Famous people like Chrissy Teigen, Jenna Dewan Tatum, and just about every member of the Kardashian-Jenner family use OUAI. Jen Atkin, a celebrity hairstylist, takes pride in benign the founder of this revolutionary brand. 
Is OUAI professional?
Yes, OUAI is a professional haircare range devoted entirely to accentuating your hair's look from all angles possible. The brand may be luxury, but it strives hard to make its products accessible to all women who believe in having beautiful hair daily. They even attach an affordable price tag to their performance-driven product, whose results on your hair will make you want more of it! 
Closure 
The cold months are here to hunt, requiring you to stay one step ahead of the beauty curve. So, how do you have the perfect hair in the beauty realm? Is it just homemade DIY potions? We don't think so! To unveil the right concoctions for your hair, you need to jump on the right products so that they will come to the rescue—the feud of OUAI VS Olaplex has got everyone's brains spinning, but we know what to do.
If you want to keep your purses closed, you might go home empty-handed because both brands' pricing structures are neck to neck. So the main factor comes down to how much you want to squeeze in your bag. 
If you believe in more, you will be pleased to lock the deal with OUAI, as it offers way more quantity than Olaplex for the same price. This makes OUAI the more affordable option because if you are paying upfront, you might as well take the best.
On the other hand, if you believe in good looks, you will find that OUAI has a more sleek look, despite the magical concoction inside the packaging of both brands. Both brands will give you a unique formula that works hard to nourish and strengthen your locks. So, it is a personal choice which one you want to see on your bathroom shelf for the rest of the time! 
I'm Sarah Abraham, the founder and co-author of Blushastic.com and a professional makeup artist. Beauty is more than just skin deep, and that's why I'm passionate about sharing my knowledge and experience to help people feel confident and beautiful on the inside and out.
Whether it's skincare, haircare, or fashion, my goal is to empower women to feel their best. With my expertise in the beauty industry, I strive to provide practical advice and tips that are accessible to everyone, regardless of their skill level or budget.