When it comes to lip fascination, nothing is ever enough! From flavor-plumping glosses to all the lip tints giving a serious pout, there's one thing common in them all – the madness of a perfect pair of puckers! Luckily, we have been stalking you and know all about your needs! You will be happy to know that your wish has finally been granted! The doorway to delectable, voluptuous lips has been opened. 
The PMD Kiss Plumping System claims to offer you an effortless journey to reach your goal! Reliable sources have revealed that users have ended up loving it immediately. So what is this magic lip-plumper which has got every beauty enthusiast under its spell? Will it cater to your needs? PMD Kiss Lip Plumping System reviews will give you a brief about the product.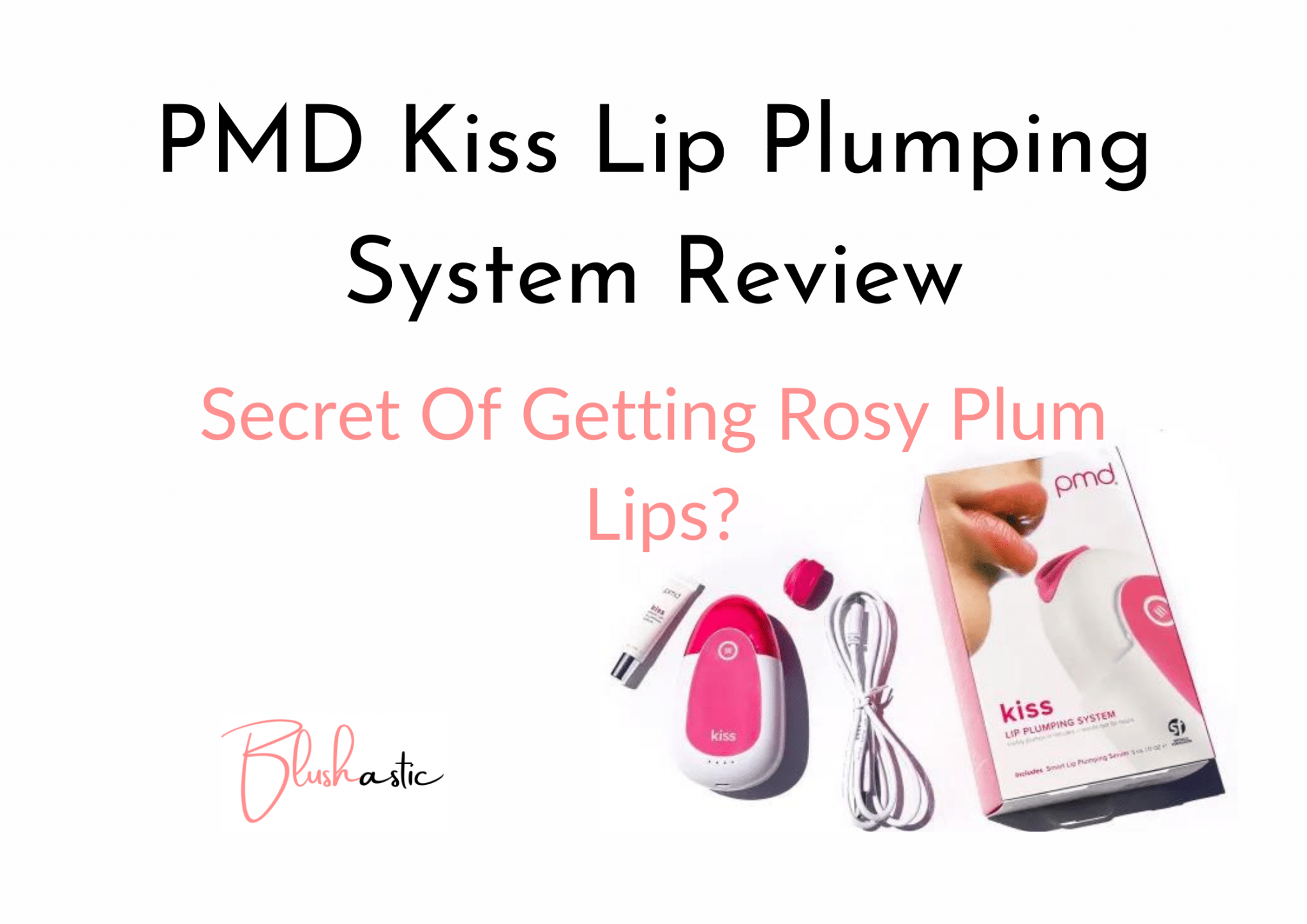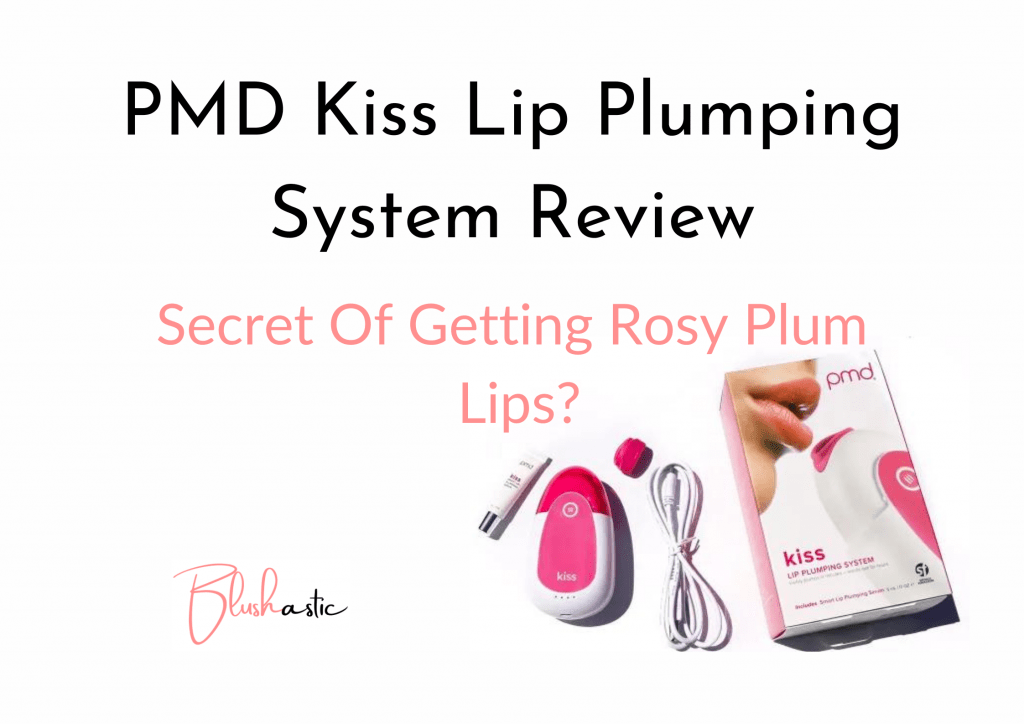 The lips have laws, and sharp needles may always be the answer to increasing their volume. Not anymore. The PMD device is the new cool and claims to remove all the problems of a sull, non-attractive pout. In its place, it activates its unique technique to breathe back life into your crescents. But will it be enough? Does this work for everyone? What are users saying? We knew you would have all sorts of questions, and we are prepared to address them all! Without wasting any more time. Let us dive right in!
PMD Kiss Lip Plumping System Reviews |
Secret Of Getting Rosy Plum Lips?
Are people already over Kylie Jenner's lip injection mania? Yes, pain may have been associated with pleasure in the past, but no more. As they say, what you are seeking, is seeking you somewhere. So it's only natural that you are going to find it sooner! After talking through many lip experts, we have got it in our zone! This new lip-plumping device seems to turn up the heat among lip lovers.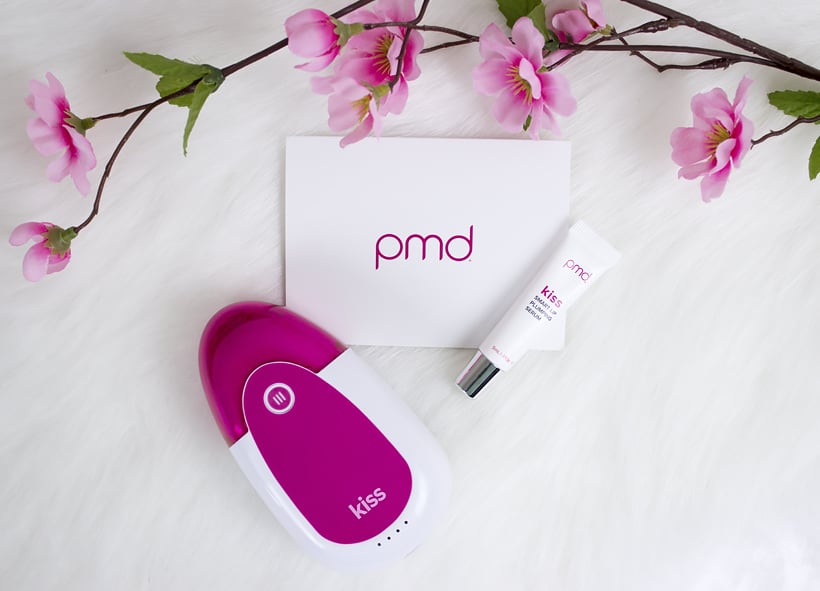 The PMD Kiss Lip Plumping System claims that it has got all things sorted out for you regarding lips that look glowy and plump. If you like you can use a lip tint or go on with the natural PMD tint, and you're good to go. But does it live up to its name? Should you trust it with your lips?
The PMD Kiss System is an innovative lip-plumping system that has created a lot of sass in the cosmetic sector. The device features pulsating vacuum technology in three distinct colors: pink, teal, and blush, to make your lips look voluminous and luscious. Your natural lip color and collagen are enhanced.
Sale
PMD Kiss Lip Plumping System - Smart Anti-Aging Lip Plumping Treatment - Pulsating Vacuum Technology for Fuller, More Youthful Lips
Pulsating Vacuum Technology - Safely boosts collagen production to reduce appearance of lip lines and wrinkles while increasing the look of lip volume.
Smart Lip Plumping Serum - Smart formula uses hyaluronic acid plus a powerful blend of ingredients to boost collagen production and visibly increase the look of lip volume.
Hydrapeptides Hydrakiss - Unique skin conditioning system that uses hyaluronic acid and peptides to increase the hydration and stimulate skin regeneration.
Customize Your Treatment - Kickstart your treatment with a kissfoliator that removes dead skin cells. Test both Kisser tips and decide which one is the best fit for your lips.
If you are eager to know about its efficiency game, then, after a single use itself, 83% of users said their lips appeared plumper, 77% were satisfied with the fuller-looking lips they got, 97% said their lips felt plush and moisturized, and 90% revealed they could feel a rise in the hydration of their smooch. Despite its promises, there were some whose priorities could not be met. But will it meet yours? 
While the list of golden benefits may seem addicting to your lips, it is essential to look at the downside too. For instance, your purse will not be happy if you buy this plumper! Users said that they wished it was a bit more affordable. But will its benefits be able to trump everything else? Let us find out for sure!
How to apply?
Insert the given Kissfoliator tip into the PMD Kiss Lip Plumping device.

Switch on the power button of PMD Kiss. 

Make sure you begin with clean and dry lips. 

Gently glide the device across the length and breadth of your lips while PMD Kiss pulsates. If you want a more intense action, apply pressure or scrub while using the device. 

Apply some Smart Lip Plumping Serum to clean and dry lips.

Swap the PMD Kiss tips. During this time, the serum will develop its effects, so remove the Kissfoliator tip and insert the Kisser tip. 

Power on PMD Kiss again, and place the Kisser tip firmly and directly onto the lip. This position should be such that it creates a tight vacuum or seal so that the suction takes place. 

Allow the pulsating action to take place while the device glides on your lips. Do this till you get the results you are looking for. 

Apply the hydrakiss lip sheet mask to lips for a minimum of 5 minutes to enhance anti-aging results.

Make sure to dab on your go-to gloss or lipstick, as this will add more dimension to your lips. 

There, you are all set to welcome confidence!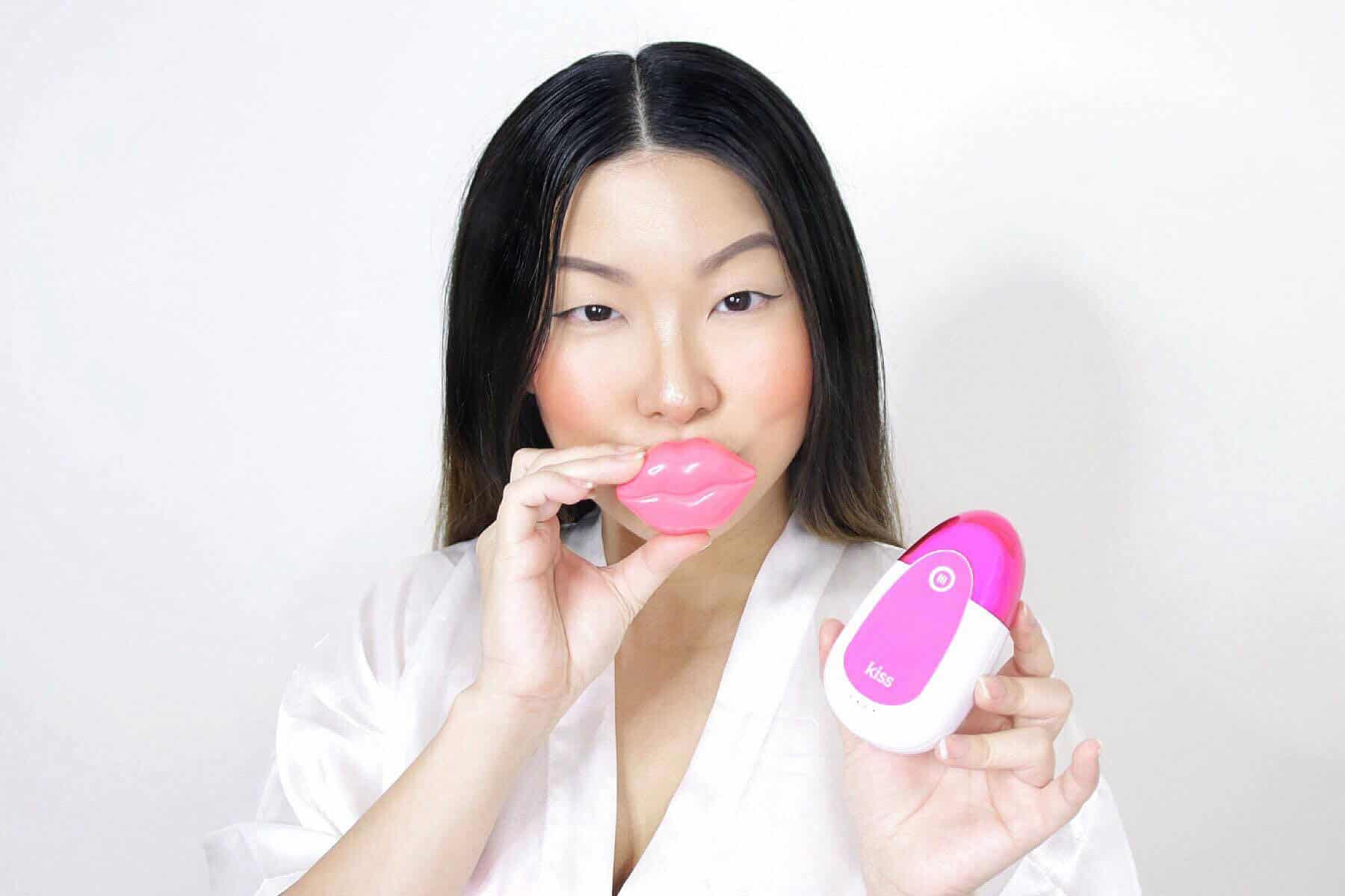 Perks 
Diminishes signs of lip lines and wrinkles 

Adds more definition, and dimension to your lip volume 

Enhances plumpiness 

Encourages fuller-looking lips 

It helps restore natural lip color 

Boosts collagen production 

No injections required 

Features a unique Pulsating Vacuum Technology

It makes your lips appear more revitalized and youthful 

It contains special handpicked serum 

Hyaluronic acid and peptides elevate hydration levels 

Promotes skin regeneration 
Drawbacks 
The cost is too overpriced and does not cater to most people's budgets.

It may not work for everyone.

The product's on/off system is sometimes a bit complicated to work with. 

The results are short-lived and last for only 2 hours. 
Why Choose PMD Kiss Lip Plumping System?
Painless 
No one likes to go through a period of endless agony, where your beautician is making all her efforts to get that lip injection successfully inside yoru lisp, and you are letting out a shriek or cry! It's ugly, messy, and does not have our vote! But now, the PMD Kiss Lip Plumping System gives you another chance to get heavier and fuller lips without feeling any single hint of pain at all. 
Pulsating technology 
The device introduces a unique pulsating vacuum technology that glides on your lips and performs its action on them. The tips suck on your lip tissue and make it redder, giving it a plumping look. The best part is you can do it as much as you like until you see the results you want.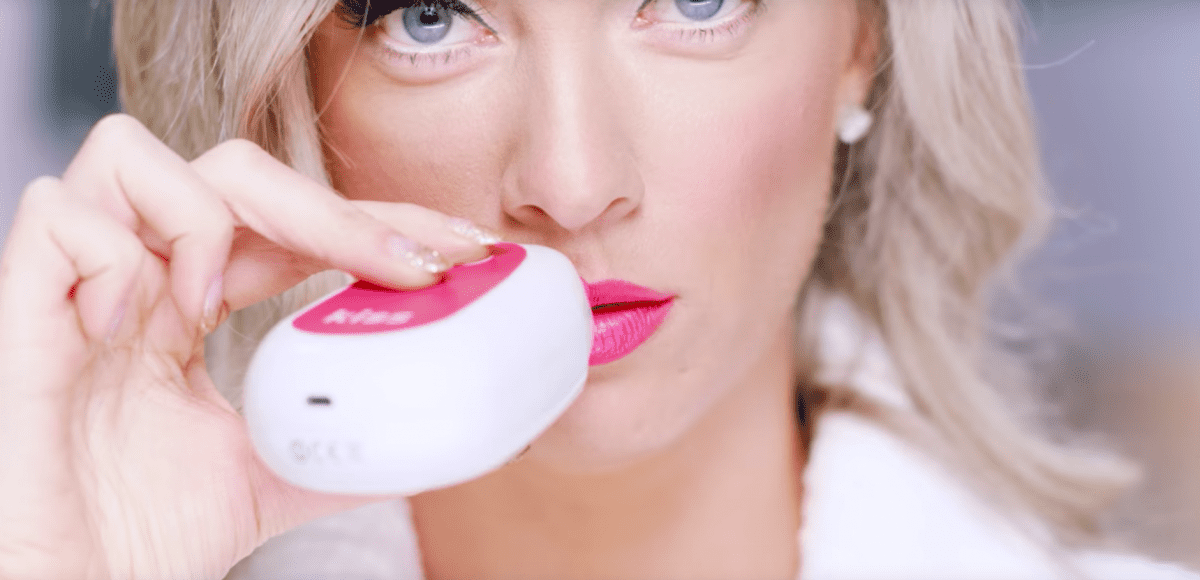 Anti-aging benefits 
Yes, your skincare is not limited to anti-aging properties. Lip-plumping devices have been infused with this attribute, and the PMD Kiss system proves that! It claims to make the fine lines and wrinkles on lips disappear so that you get a smoother canvas. This makes yoru lips appear enlarged and also nourished.  
Customer Feedback | PMD Kiss Before And After
We all love new ways that promise to revamp your hidden beauty, bringing you back into the spotlight. Fascinating as they are, new beauty products that have just walked into the cosmetic sector create a lot of drama regarding their claims. And why wouldn't they? Everyone likes to have handpicked opinions in their shopping list, especially when it comes to enhancing the definition of yoru lips. If you also feel that you haven't been blessed with the perfect pair of pouts, PMD claims to give you better ones! Users have been saying all kinds of things about it. Let us dig in to see what they are!
Gwen commented, "I have always been afraid of needles, surgeries, and all that stuff. So I never thought it would be possible to have fuller-looking lips, especially when I am born with skinny ones. This changed last month when I came across this plumper in a drugstore. Some of my friends had mentioned it earlier, but I had never given any stress about it. I have to say, and this has got me impressed. It instantly added some volume to my pucker, and trusts me, my lips have never looked so gorgeous. I am in love with my new purchase!"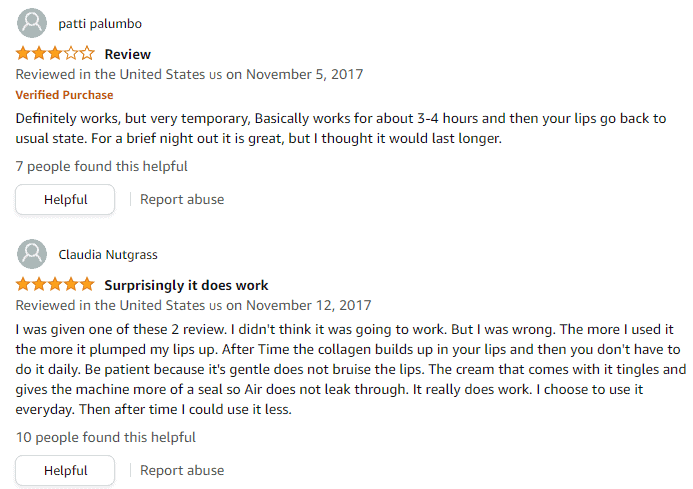 Camille expressed, "After trying so hard, I finally gave up. I don't understand what happened because I couldn't get the new thing to work and switch it on properly. I wish I hadn't spent my money is something so silly after seeing it online. This brand has truly disappointed me."
Hanna G. pinned, "This was everything I wanted it to be. I am so thankful to whoever made this because I never have to go to the cosmetologist to get a lip job again. Not only have I gotten a respite from the excruciating pain, but I also prevented several trips, which have cost me a lot. My lips look more defined and voluminous now. All my friends love this new look on me!"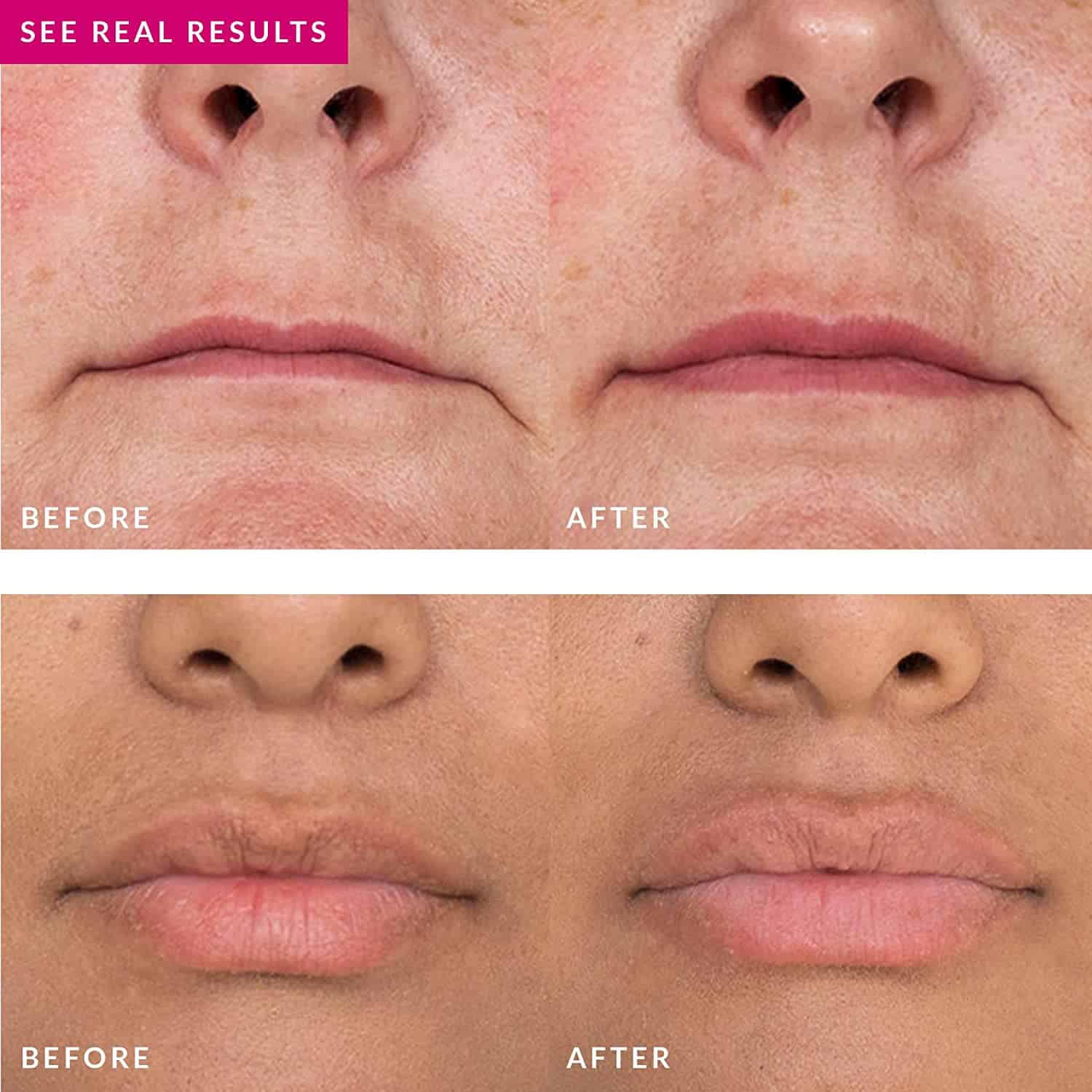 Maggie mentioned, "Absolute waste of my money. I have been using this for three months, but it has not reduced my wrinkles. I only bought it for this purpose as it clearly stated in its claim that it would help diminish them. And it has not given the results, so the whole point of getting this has become useless. Won't suggest anyone buy it."
Sussanne said, "Best product ever for reviving the appearance of lips. I don't know what I would have done if I hadn't gotten to know about it. Go for it, guys, because your lips deserve this makeover!
FAQs | PMD Kiss Lip Plumping System Reviews
Does PMD Kiss Lip Plumping System work?
According to reviews from trusted sources, the PMD Kiss Lip Plumping System strives hard to give you definite results. Many customers have come forward to share their happiness with us, which they received after using this magic lip treatment. 91% of users who experimented with this product said that they saw an increase in lip volume, and 81% mentioned that they felt their lips looked younger and rejuvenated. 
How does the PMD Kiss Lip Plumping System work?
This anti-aging lip plumping treatment from the brand PMD works primarily on pulsating vacuum technology, which increases the fullness of your dull-looking lips. The tiny pink suction cup quickly does a pulsating action and sucks on your lips tissue like a vacuum to make it red. This, in turn, gives your pout a voluminous look. 
Where to buy PMD Kiss Lip Plumping System?
You can visit several retail sites to get your hands on the PMD Kiss Lip Plumping System. You can purchase from places like Amazon, eBay, or UBuy. Apart from this, you can directly visit the brand's official website and place yoru order front here. This will give you all the insight you need about the brand.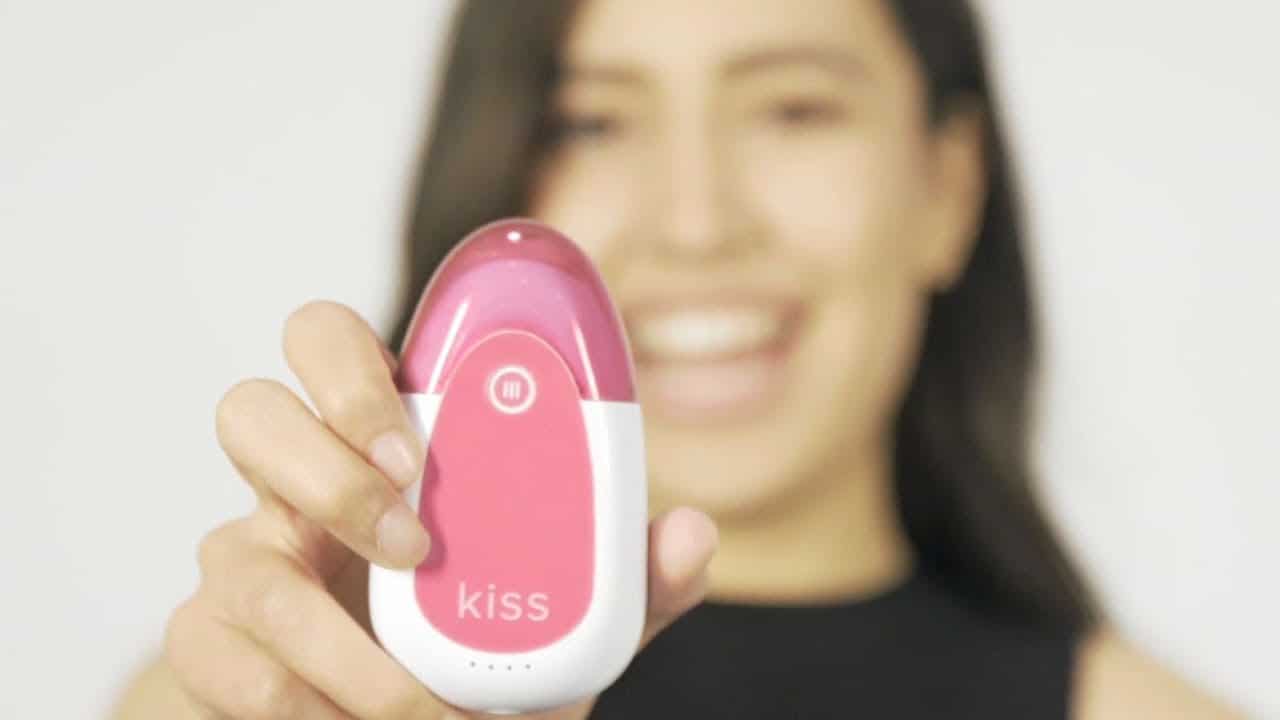 Which is better Juvalips Vs. PMD Kiss?
According to reports from reliable sources, it has been found that Juvalips claims that its lip plumper gives you results that last from four to ten hours which is a lot more than PMD. this also helps in smoothening your lips and gives them an enlarged look. PMD offers short-lived plumping results and stays up to only two hours on yoru lips, after which they will fade away unless you use it consistently. 
Who can use PMD Kiss Lip Plumping System?
Everyone can use the PMD Kiss Lip Plumping System without worries. It is safe for everyone and does not use harmful, toxic, or painful methods to make your lips fuller. Just plump, use your favorite lipstick, and be done!
Does PMD Kiss Lip Plumping System pain?
No, the PMD Kiss Lip Plumping System does not induce or cause any pain to yoru lips while plumping them. Instead, it offers multifold benefits like reducing fine lines and wrinkles, improving skin hydration, amping up moisturization of lips, increasing lip volume, enhancing collagen production, and boosting the appearance of its color.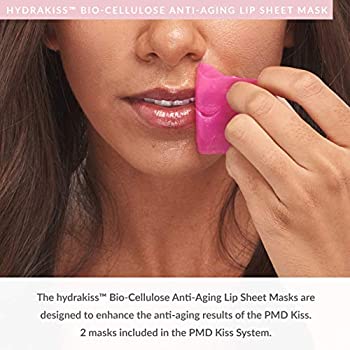 Is PMD Kiss Lip Plumping System safe to use?
Yes, using the PMD Kiss Lip Plumping System daily or as often as you require to enhance your lips is safe. Also, reports suggest that when users applied the PMD Kiss and Smart Lip Plumping Serum daily for four to six weeks, their lips remained healthy and voluptuous as accentuated collagen production. You can even notice the appearance of yoru lips lines becoming weak and fading, eventually giving you a youthful pout. 
How long does PMD Kiss last?
If you are curious about the short-term results, then you should know that upon using the device, your lips will instantly become redder within minutes. And they will appear to be rosy, plumped, and fuller, lasting up to two precious hours. If you incorporate this into your routine and start using it daily, you will notice that the result's efficacy has increased and that your lips will remain fuller for a longer time. 
Closure 
To ace that flirtatious flying kiss, you need a pair of lips that look like they just woke up from a gloss pool, looking extra cheesy and delicious. Now, you won't be mesmerized if they are thin-looking, dull, or don't satisfy your eyes. So, what is the real deal anyway? The trending lip formulas of the makeup town are far more interesting than sheer lip tints or plumping injections.
If you want to do your new product 10x better in its job, get yourself a lip-plumping device like the PMD Kiss! This is because PMD Kiss Lip Plumping System reviews point out that it provides the ultimate wholesome formula your lips have been dreaming about!
While we have showered our portion of love on this anti-aging device, users have offered their two cents. While some came forward to appreciate its pulsating technology, which runs along yoru lips to vanish all the wrinkles and fine lines, others thought it was way too expensive.
Some gave their consent on its ability to level up your pucker, while some stayed quiet on its efficacy. Although the reviews look average, some people are still going out of their way to get their hands on this one. So, will this be on your cart this weekend?
Marilyn's deep interest in fashion, beauty, and lifestyle has led her to pursue a fulfilling career as a freelance writer and blogger. With her bachelor's degree in fashion design from the Fashion Institute of Technology, she has developed a keen eye for style and trends, making her well-equipped to offer valuable insights into the latest fashion and beauty trends.