Who is not a fan of natural, dense, and long lashes? Lashes that give us a dramatic look are purely sacred to us. We want to protect them at all costs. But, if you seek your lashes to provide the same edge as fake lashes, a lash serum may be your way to go. Lash serums support the eyelash to grow longer in their growth phase. Olaplex Lashbond Building Serum claims to do the same. We will determine if it's true at the end of our Olaplex Lash Serum Reviews.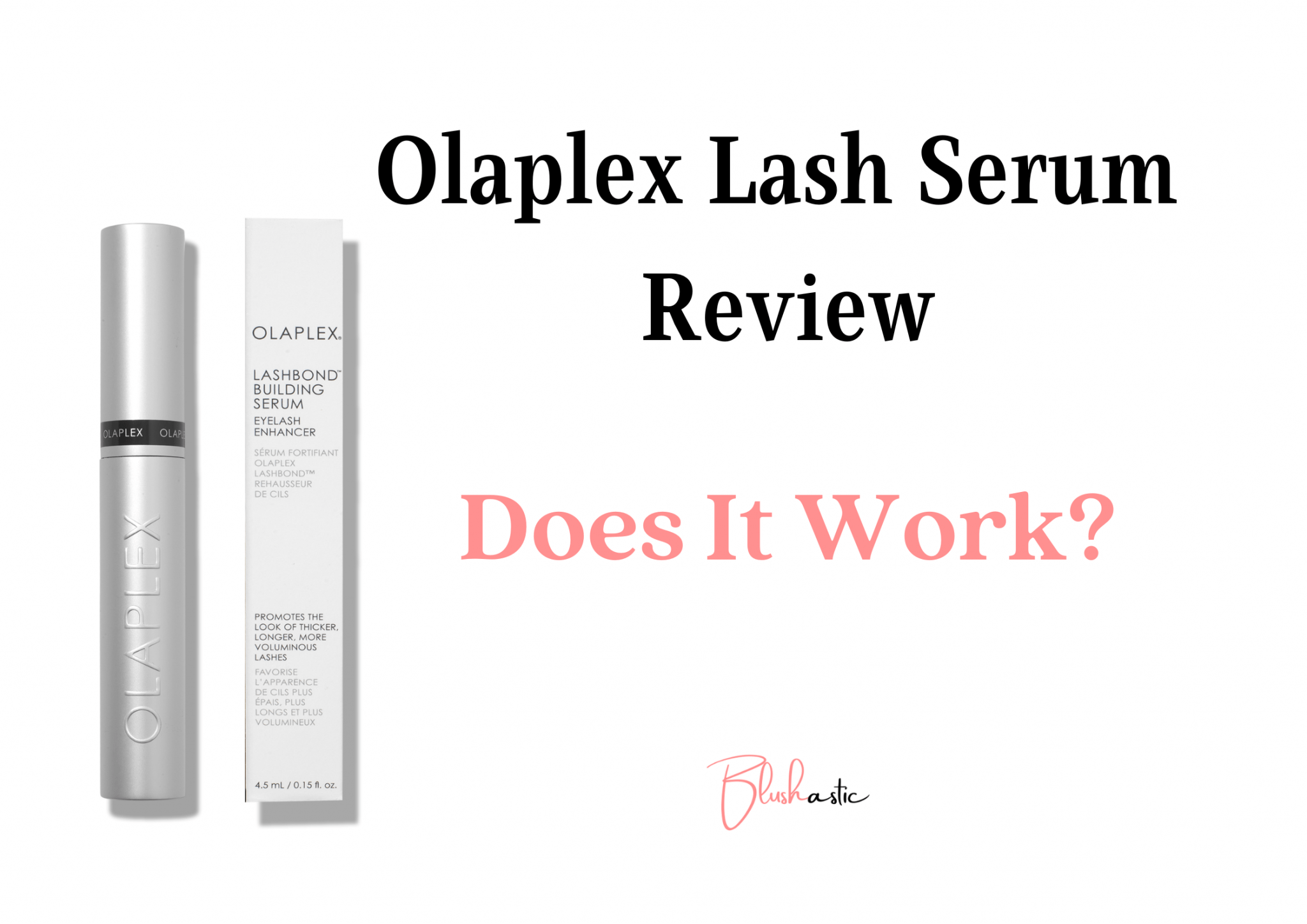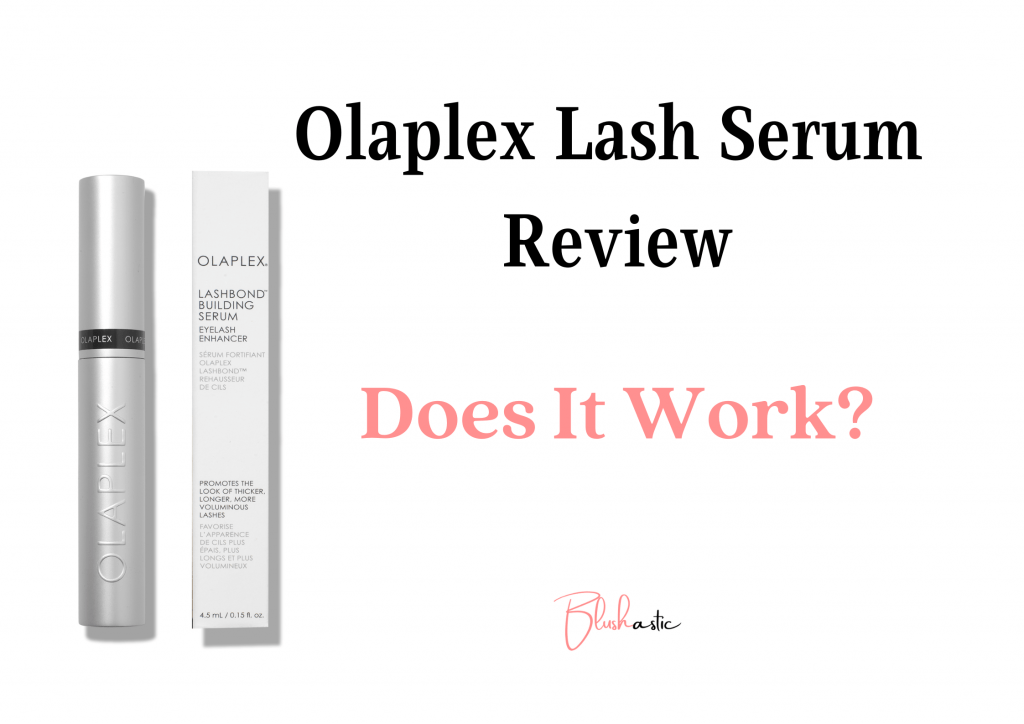 I can feel you when you consider why some products don't turn out as exemplary as their brands claim to be. It is solely because of the fake advertising of such products. Is this lash serum one of them? Well, you will get to know about that shortly.
Olaplex Lash Serum Reviews | Is It Legit?
Olaplex Lash Serum says it can deliver longer, fuller, and conditioned lashes that will be naturally healthy. It comes with a nourishing complex to nurture the growth of the lashes. It claims to show results in as little as 2 weeks. But is it possible to get results within such a short period?
To know the answer, I had to order it. I have not tried any Olaplex hair care products until now, but I convinced myself to try this lash serum. I had no significant complaints except that my lashes were thin, and wanted to give them a fuller look. I have been using it for about a month now, and believe me or not; the results have surprised me. I will let you know if this product is genuine, but first, let us know why our lashes become vulnerable to breakage.
Why do our lashes fall so much?
We lose between two to four lashes daily, which is considered 'normal.' But any rapid lash loss is a siren call to overview your eyelash health. There are several reasons why people lose more lashes than the average. Some of us may have hormonal ailments like Thyroid, Diabetes, or other endocrine disorders that have hair loss (accompanied by eyelash loss) as one of their symptoms.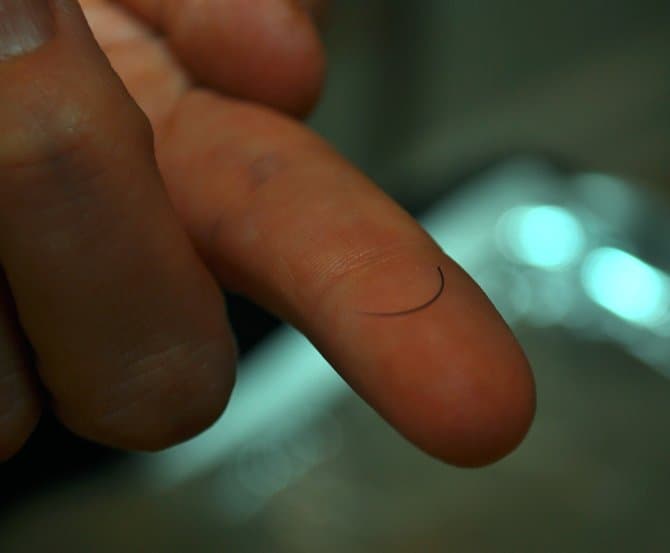 Wrong behaviors such as wearing eye makeup for too long, harshly removing lash extensions, or using eyelash curlers excessively may also be a few reasons that cause lash loss. Or it may be severe health conditions such as Skin Cancer, Alopecia (immune system attacking hair follicles to cause hair loss), Blepharitis, etc. 
Stress, inflammatory diseases, and nutritional deficiencies also contribute to hair loss on the scalp and lash line. And so, many of us may opt for over-the-counter lash serums alongside our generic treatments. Honestly speaking, lash serums give us relief from our existing bare-numbered lashes. This is what makes the Olaplex Lash Serum so unique. Let's delve into its comprehensive report.
Product Details
This transparent serum is lightweight and feels like nothing when applied to the upper lash line. This cylindrical-shaped product, coming in a light gray color, has an applicator that resembles an orange-colored, thin, and pointed brush at the tip. It weighs 0.15 oz or 4.5 ml. A lash serum that is successful in its clinical test on 33 subjects for 12 weeks is worth your watch.
Olaplex Lashbond Building Serum, 4.5 ml. Clear
A clear, lightweight serum to promote the appearance of thicker, longer, stronger, full-volume lashes.
Formulated with a proprietary multi-peptide blend.
Ophthalmologist tested. Eye color & skin pigment safe. Non-irritating.
English (Publication Language)
This lash serum is not only suitable for all skin types but also is compatible with the use of lash lifts, lash extensions, contacts, and false lashes. It contains the Olaplex Peptide Complex Technology, a proprietary blend of potent peptides in a highly effective concentration that boosts hair growth along the lash line in its initial phase. This technology is said to support the skin barrier at the lash line and aid you in the natural growth cycle and lash retention. This is why the lashes look longer, thicker, stronger, and fuller after a few weeks of its application.
How To Use?
How you apply a product is very important as it sets the base for good results to be seen. This Lashbond Serum should be used in a particular way so that you reap maximum benefits from it. Follow these steps –
Use it twice (AM and PM) daily on clean and dry skin.
Just dip the brush once and apply it to the skin along the upper lash line of both eyes. Do not apply it on the lower lash line.
Let it dry for 90 seconds, and do not wash it off.
If you wear contacts, apply the serum first. Then wait for 10-15 minutes before wearing your contacts. This lash serum is safe for lash lifts, extensions, and false lashes. Allow the serum to dry completely for 90 seconds before applying any makeup.
And Voila! You are good to go for the rest of your day. But be sure of the ingredients that decide whether you want them on your eyelids first. Quickly glance at them here.
Olaplex Lash Serum Ingredients
Here are some of the vital ingredients in this lash serum.
Hyaluronic Acid is beneficial in hydrating the skin. Due to its nourishing ability, it encourages the eyelashes to be stronger and fuller. It is an effective treatment for those who suffer from dry eyes as it may help them lock moisture. I feel that it may be Hyaluronic Acid that adds moisture to my eyes as they feel soft and supple after I apply this lash serum.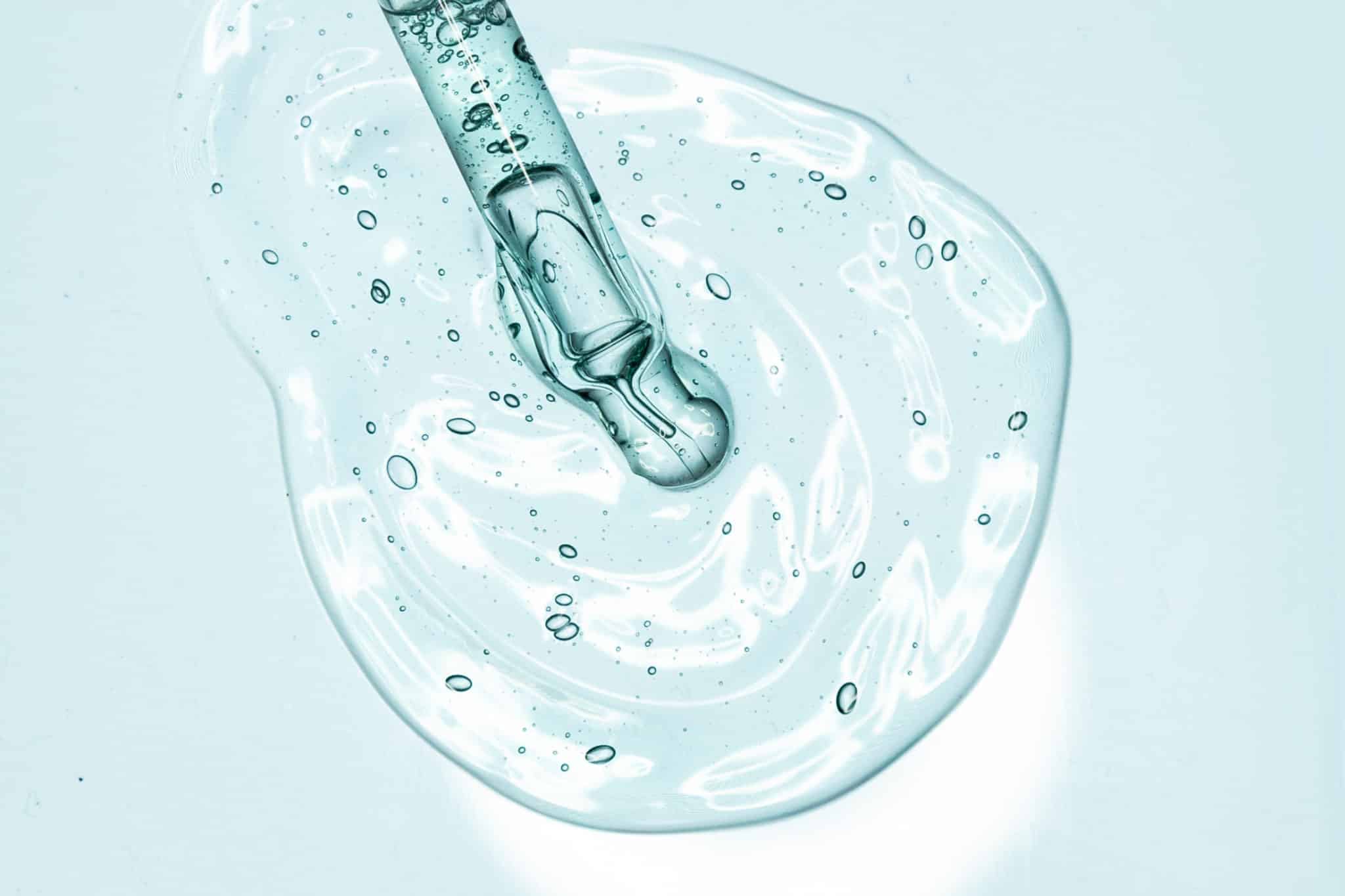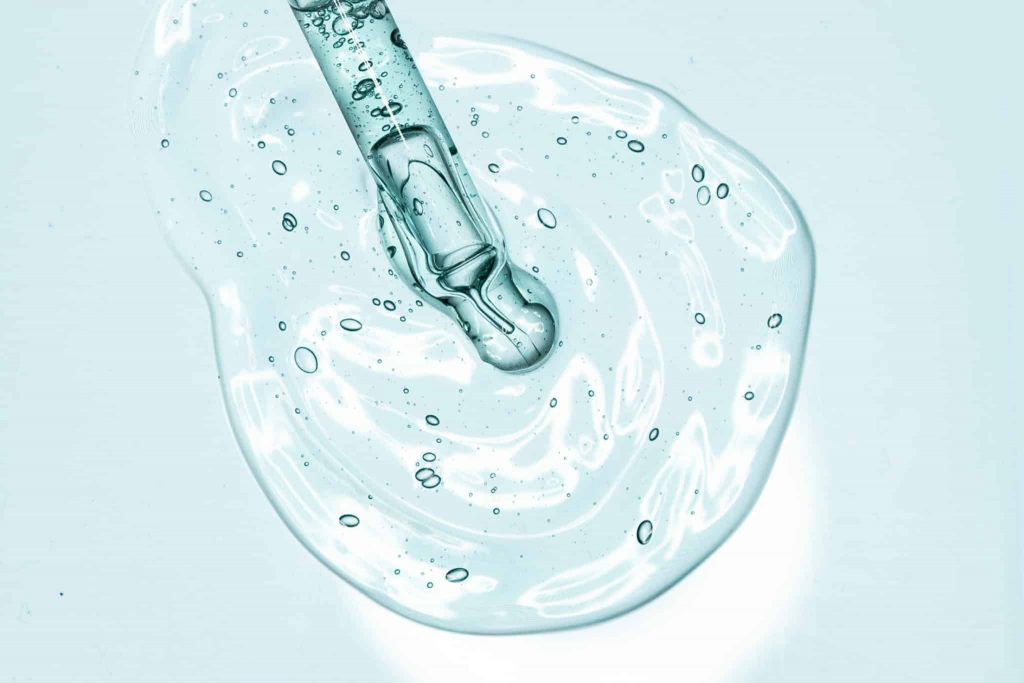 Biotin is the second half of the nourishing complex after Hyaluronic Acid. It stimulates the blood circulation near lash follicles which helps in their growth. This ingredient helps in preventing hair breakage and promotes Keratin production.
Butylene Glycol enhances texture and absorption of the serum into the skin. It has low levels of irritation, but a possibility of rare contact dermatitis still exists.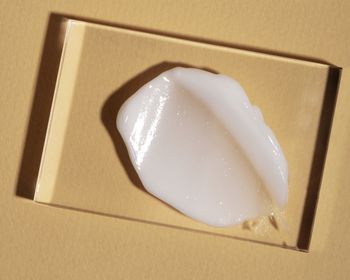 Glycerin is a natural emollient that helps to nourish your lashes. It softens the hair and is generally known for its moisture-lock feature.
Now, let us go through the factors that may make you like (or not) the product. Here is the list of the pros and cons of this product.
Pros Of Olaplex Lash Serum
Cruelty-free and Vegan.
Comes with the tag of Clean at Sephora.
Ophthalmologist-tested and easy to use.
Free of parabens, gluten and prostaglandin.
Lifts, conditions, and enhances the lashes to look fuller and dense.
Cons
It may not work on a few people.
Comes with an exorbitant price tag.
Sensitive-skinned folks may undergo a meager irritation.
The applicator isn't a spoolie brush to cover lashes as well.
A Sign Of Worry
This lash serum contains Phenoxyethanol, used as a preservative that is proven to cause severe allergic reactions on the skin. Exposure to this ingredient may irritate your eyes if you have sensitive skin. Another ingredient is Chlorphenesin which may cause irritation and contact dermatitis. Someone with sensitive and dry skin may not want them in any cosmetics. If that is the case with you, you may want to avoid this product. 
The customers who have used this product have professed a mixed reaction to this product. Check them out here!
Buyer's Assessment | Olaplex Lash Serum Reviews
I will review the Olaplex Lashbond Building Serum first. So, I applied it twice a day as directed by the product. Though it says you see the results in a month, I started noticing them in the 5th week. I saw a few lashes grown in the area where I had a shallow number of lashes. Thankfully, I don't have sensitive skin, which may be the reason behind the effortless fit of this serum into my skin. I am planning to continue using it as of now. I am excited to see how it goes for another month. But you need to hear out these other women out here as well.
Serina says, "I lost all my eyelashes due to my disease. The re-growth was almost negligible. I didn't know that this lash serum would work magic on me. Though my lashes are not full, they appear more than before. I love my lashes now."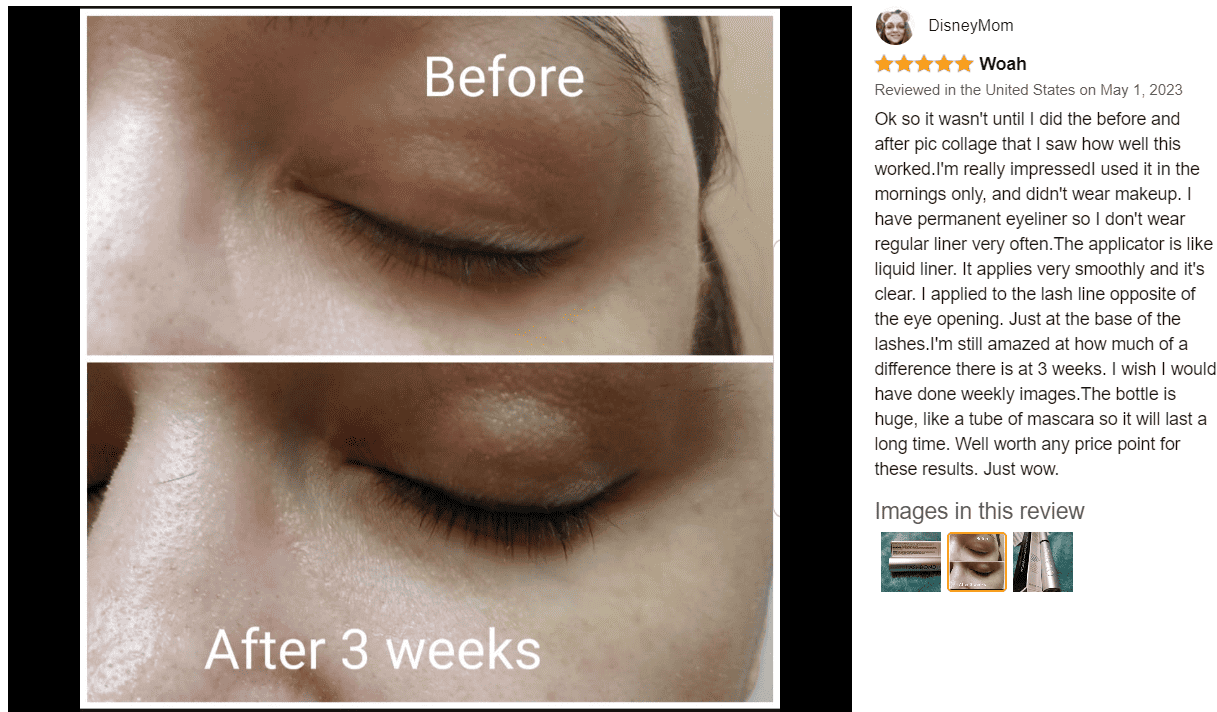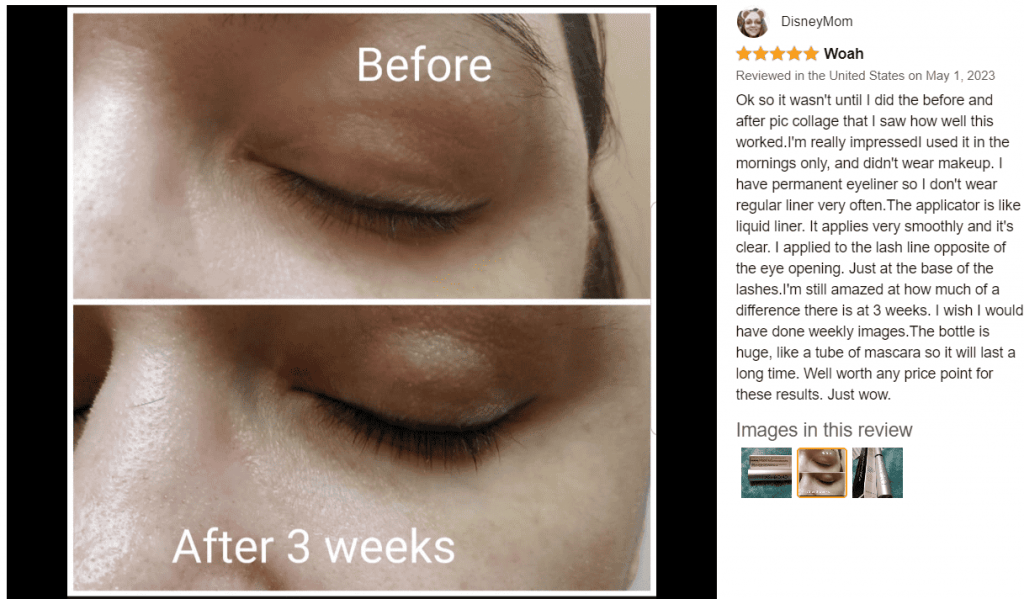 Joyce comments," There is so much I love in this product. I wear my contacts and still apply them with no hesitation yet. Other prescribed lash enhancers that I tried initially would burn my skin. But this is just fine. Usually, I wait for 15 minutes before I put on my contacts."
Matilda asserts, "My Lord! I am so happy to have heard from my friend Sarah, who suggested the lash serum. This lash serum really works! I love the look of my eyes. They are full of lashes, and it looks super lavish nowadays."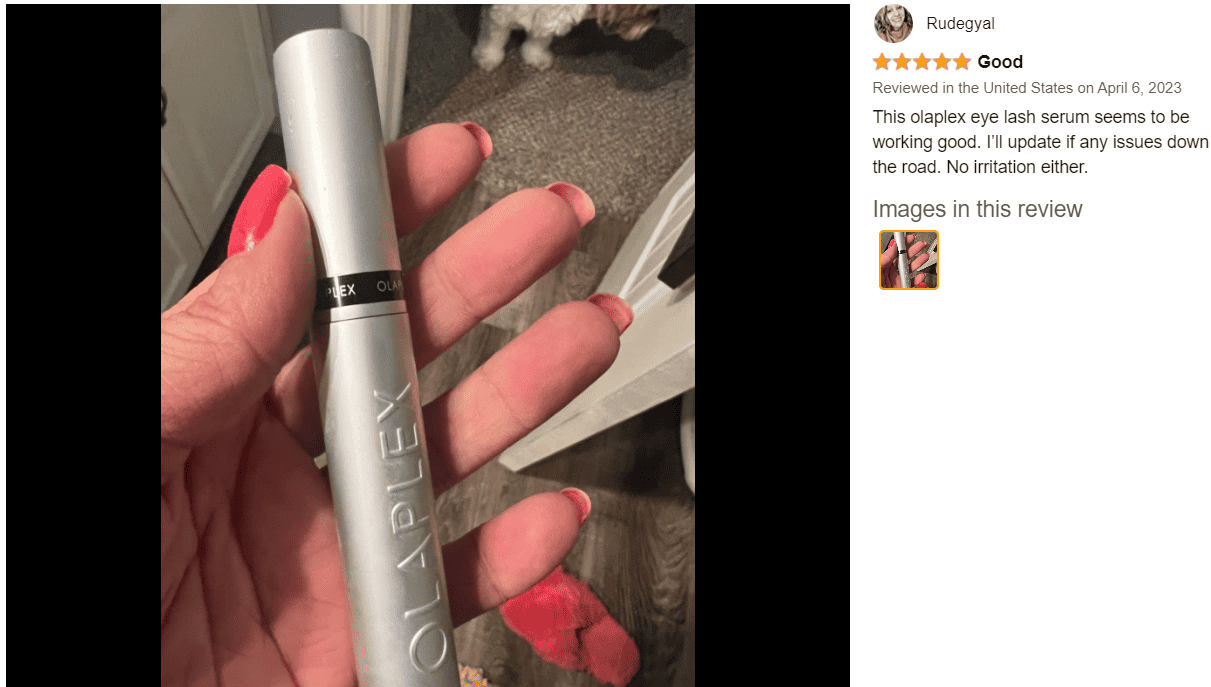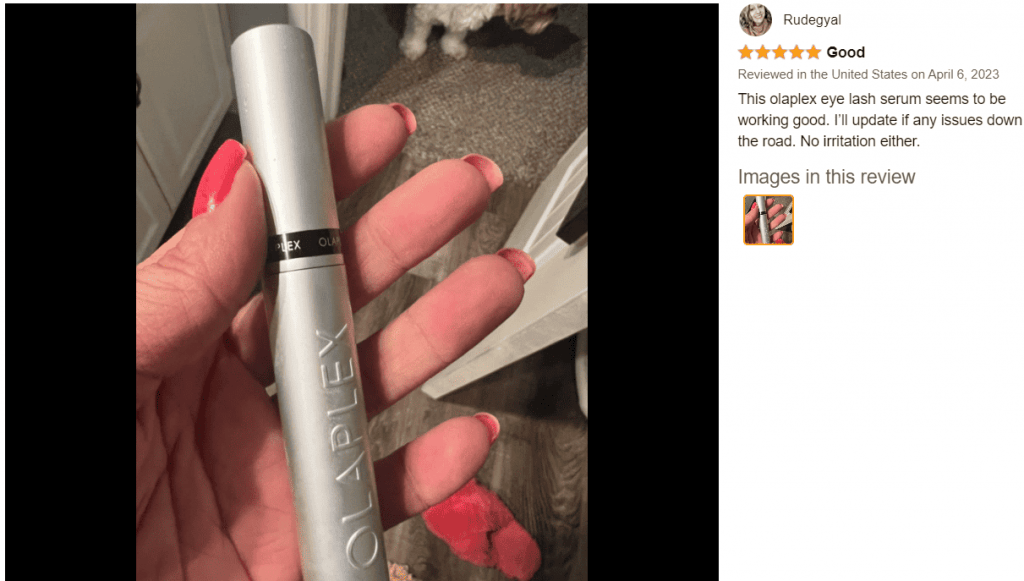 Jenny complains, "My lashes have fallen off just after a couple of its use. So I have discontinued using it as it took away my remaining few lashes. I barely have any lashes now, and I'm on my way to seek a doctor's help."
Mistine refutes, "I don't buy everything that this product claims. I wear glasses and have sensitive skin. I didn't know about it until recently. My eyelids were irritated for a while after having applied this serum. Maybe this product isn't for me."
Kayle remarks, "This product is exactly the same as described. I received the exact packaging, and it successfully gave me a denser lash line which I can't get over now."
FAQs | Olaplex Lash Serum Reviews
You may have some doubts even after going through the entire description. For that, check out the answers below to the most common questions that linger on internet searches.
Should I use Olaplex Lashbond Serum?
Yes! You can use Olaplex Lashbond Serum if you seek to get fuller lashes. It supports your skin barrier at the lash line, thus preventing any damage to it (due to any reasons) that may hinder the growth of your lashes.
Is Olaplex from Sephora real?
Yes, Olaplex products from Sephora are authentic. You may avail of specific discounts that Sephora has from time to time. For that, you need to check out their official site. You get a wide range of products from Olaplex, their reviews, and other details.  
Does lash serum work on hair?
As lash serums are specifically designed to support hair growth, they may also aid the hairline. But some lash serums are designed differently and may contain ingredients that may not suit the scalp. So, the answer is yes, lash serums may work on hair due to their hair growth formulation, but one shouldn't rely on them entirely for hair growth on the scalp.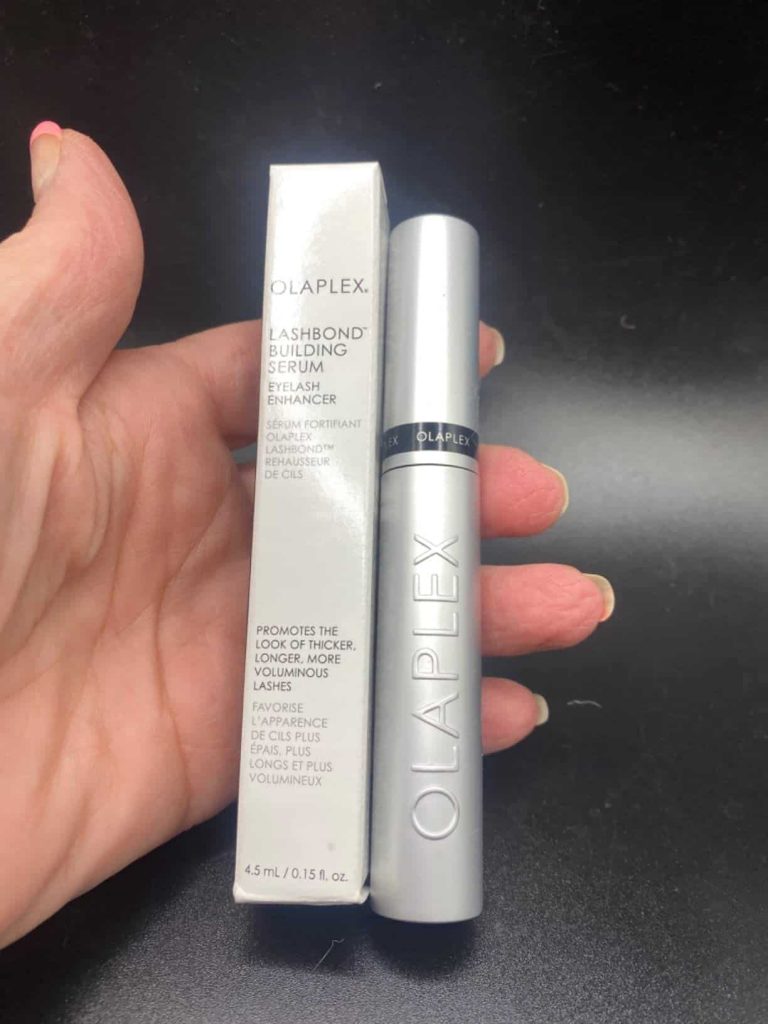 Which Olaplex product is the best?
Olaplex is known for its hair care products. A lot of people have reaped benefits from several of its products. Since I haven't used any of its hair care products yet, I would consider Olaplex Lashbond Serum the best product from Olaplex. But other products, such as Olaplex No. 4 Bond Maintenance Shampoo or Olaplex No.7 Bonding Hair Oil, have also fared well among its users. 
Does Olaplex lash serum have any side effects?
Consumers have reported a few side effects, such as lashes falling out and irritation. But overall, it has worked well for the majority of its users. Suppose you have sensitive eyes with a history of irritation with eye cosmetics in the past. In that case, you may seek an expert's advice before trying out this product.
Does Olaplex lash serum have prostaglandin?
Though prostaglandin can provide you with longer lashes, they disrupt your eyelash growth cycle and trigger some other malfunctions in your body. So No! Olaplex Lash serum does not have prostaglandin. Instead, it is formulated with Olaplex Peptide Technology (containing peptides to support the growth and retention phases of the lash cycle) to give you the look of fuller, extended, and healthy lashes.
Is Olaplex Lashbond Serum available on Amazon?
Yes, this lash serum is available on Amazon. You may order it from here after checking out the additional details above. 
Conclusion
Our detailed Olaplex Lash Serum Reviews come to an end here. To sum it up, I would say this lash serum deserves a try. But don't go overboard and start applying it in hefty amounts. Use it as directed and stay patient. The results may surprise you, too, as they did to me. You should also first go through the ingredients list, which I recommend.
Be sure to remove your eye makeup before sleep, and wear glasses whenever going out in the sun. At the end of the day, it rests on you how well you have taken care of your eyelashes. Though this product is ophthalmologist-tested and free of prostaglandin, you should scan it under your doctor's eye if you have sensitive skin.
Do you still have any doubts or want to add a missing piece of information? Then comment below, and we will reach out to you in no time.
Marilyn's deep interest in fashion, beauty, and lifestyle has led her to pursue a fulfilling career as a freelance writer and blogger. With her bachelor's degree in fashion design from the Fashion Institute of Technology, she has developed a keen eye for style and trends, making her well-equipped to offer valuable insights into the latest fashion and beauty trends.