Shampooing is one of the most essential parts of the hair care regime. Hence, finding the right shampoo with all the ingredients is vital. Read on to find the best drugstore shampoo for curly hair and start making an impact on that gorgeous curls of yours.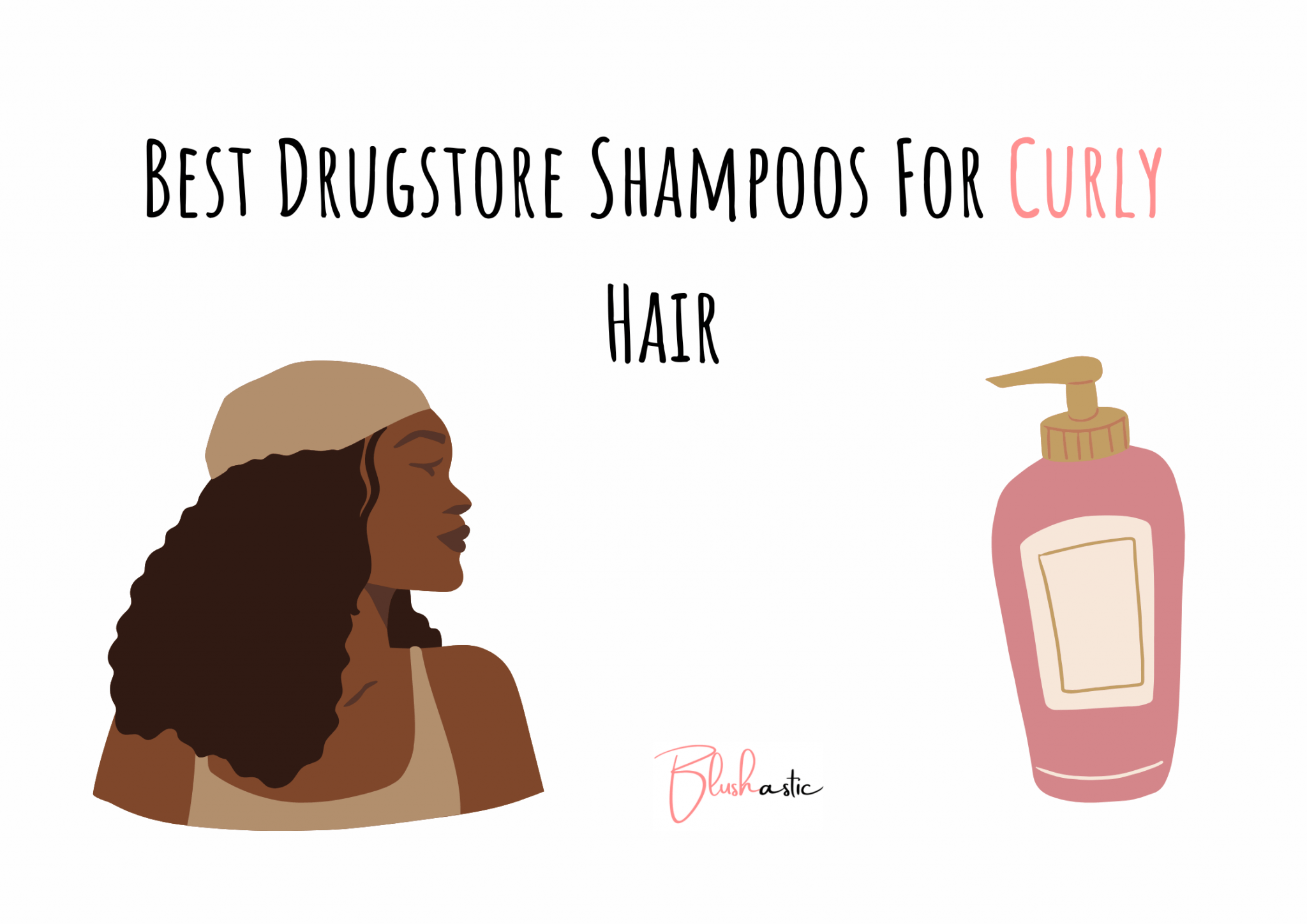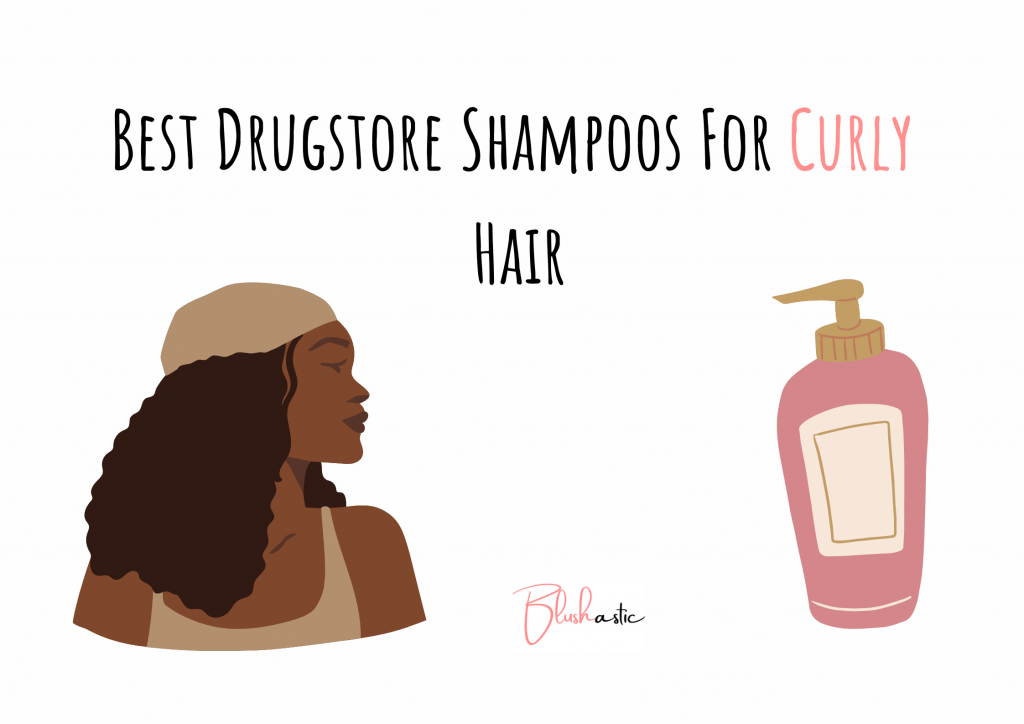 Shampoos with coconut milk extracts, argan oil, and citrus extracts benefit your hair, especially by enhancing and defining your curls. With this plethora of factors to be considered, we have made your job of selecting the best drugstore shampoo for curly hair a little easier. Additionally, they are sulfate and paraben free, ensuring you have one less thing to worry about. 
Best Drugstore Shampoo for Curly Hair | Buyer's Guide
As good curly hair can look, it requires attention to ensure the waves stay and is not weighed down or, worse, appears frizzy. Most important is to avoid sulfates, paraben, and its derivatives. Secondly, to prevent frizz, strict moisturizing is necessary. Thirdly, to ensure the hair's health, it is advisable to avoid mineral oils. In addition, to enhance the curls and maintain the hair's health, shampoo needs to contain specific vitamins and ingredients that help with conditioning, moisturizing, and promoting the growth of hair follicles.
Cream, light lather, moisturizing shampoo for smooth curl definition
Recommended to be used as a part of the LUC 3-step system, Love Ur Curls LUS Bands Shampoo is formulated to avoid robbing your hair of natural oils. This no-crunch, the non-sticky shampoo helps bring out individual curls and is blended with moringa oil that offers conditioning benefits and promotes the growth of hair follicles.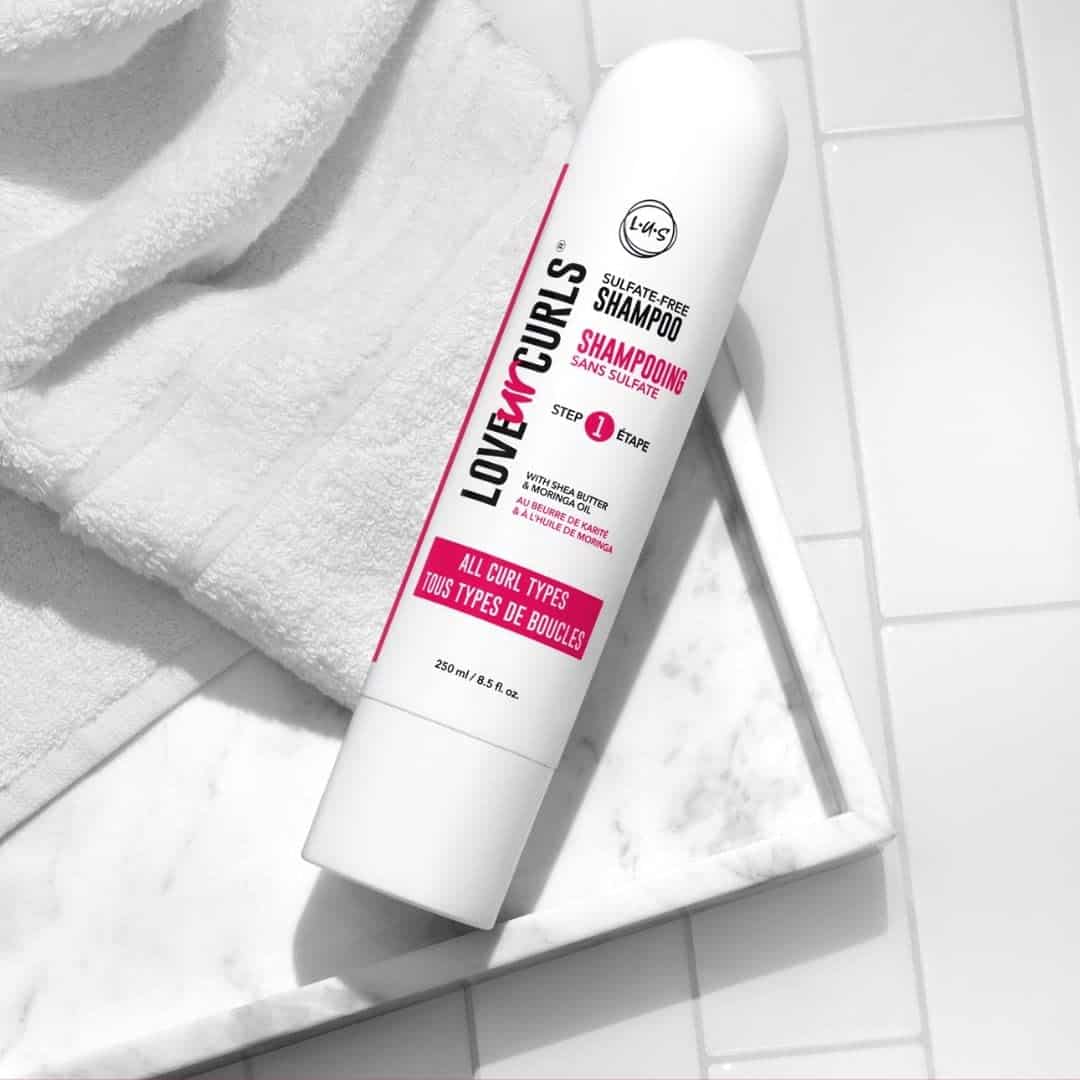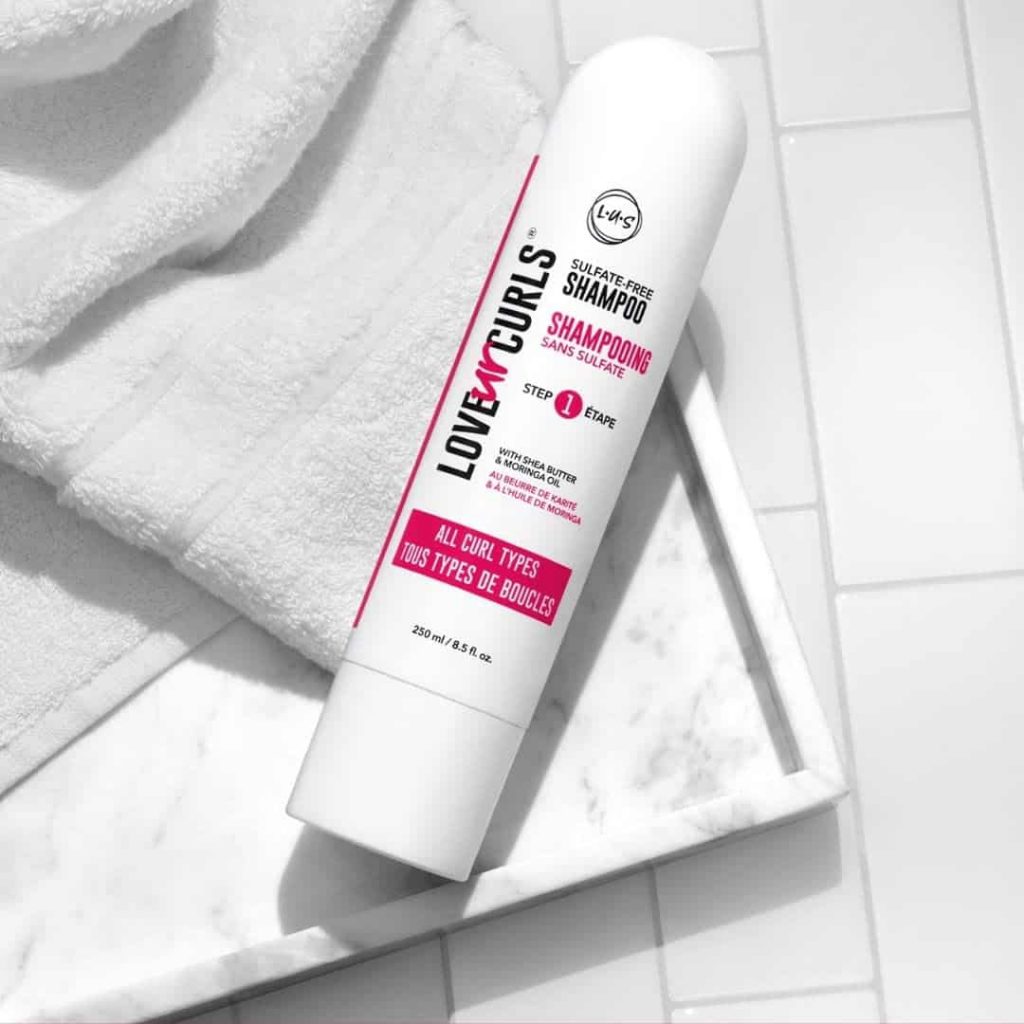 Pros
Shine, softening, and detangling benefits, thanks to shea butter and light-lather concentrated formula.
Vegan, cruelty-free, gluten-free, and dermatologically tested products, so don't fret if you have sensitive skin.
30-day money-back policy if it's not working for you.
Cons
It might be too heavy for delicate curls, causing it to weigh down.
Natural softness, detangling, and curl-defining nourishing shampoo
Concocted with coconut oil, citrus oil, and honey, each for its qualities, OGX Quenching + Coconut Curl Defining Shampoo help detangle and define curls for fluffy, glossy waves without styling. Honey offers hydration and conditioning effects, while coconut milk, tangerine, and warm vanilla give a summer smell.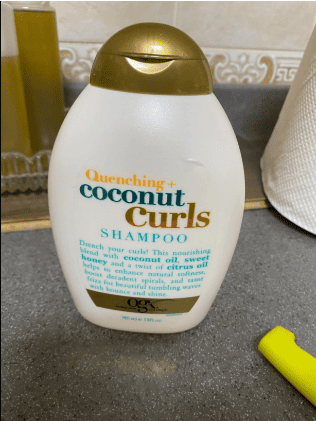 Pros
Made of 100% natural ingredients.
Cruelty-free, paraben-free shampoo
Good fragrance
Citrus oil acts as an anti-inflammatory agent that is soft on the scalp reducing the chances of dandruff.
It offers extreme frizz control if instructions are followed properly.
Cons
Users report that the shampoo leaves their scalps dry upon continuous use.
It allegedly contains DMDM that can result in hair fall in the long run.
Frizz managing, moisturizing, mild shampoo for curly hair
True to its promise, TRue Frog Shampoo offers the goodness of using natural extracts with no trade-offs, reflecting the uncomplicated purity of its resources. Made with beetroot and corn starch extracts that protect colored hair, Quinoa Protein seals hydration, while flax and chia seeds strengthen hair preventing it from falling out. It's a mild shampoo developed with a formulated frizz management formula that cleanses, moisturizes, and adds luster to the curls.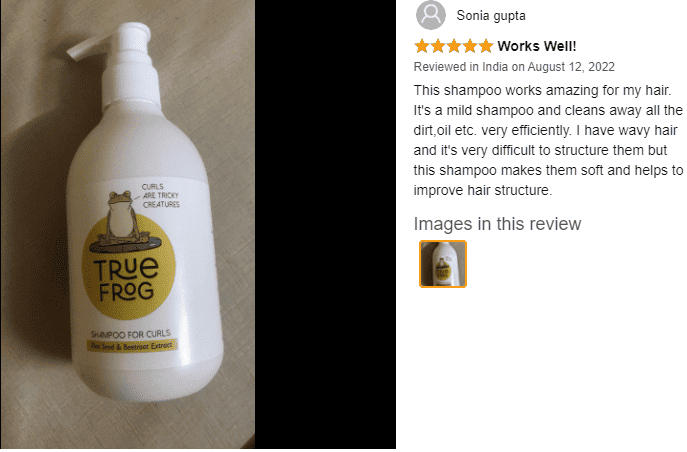 Pros
Paraben, Phthalate, Gluten, Mineral oils, and formaldehyde-free and cruelty-free.
100% vegan with no artificial products
Excellent frizz management with hydration benefits.
It can be used on colored hair as corn scratch extracts protect color.
Cons
Not applicable for use on keratin-treated hair.
Some users report dry hair leading to hair fall after a few washes.
It's a mild shampoo that not be used for deep cleaning. But it can be used as a regular shampoo for cleansing purposes.
Deep conditioning, gentle cleansing, and anti-bacterial shampoo for luscious curls.
Earth Rhythm Murumuru Butter Shampoo, loaded with practical technology-driven components, provides tremendous advantages to curls regarding hydration, cleansing, and conditioning, making it one of the best drugstore shampoos for curly hair. It is a shampoo bar that can be directly used on wet scalp and ends. Vit E improves overall scalp and hair health, and Murmuru Butter moisturizes curls nourishing and protecting them from drying. The brand also preaches sustainability, avoiding plastic bottles and switching to decomposable packaging.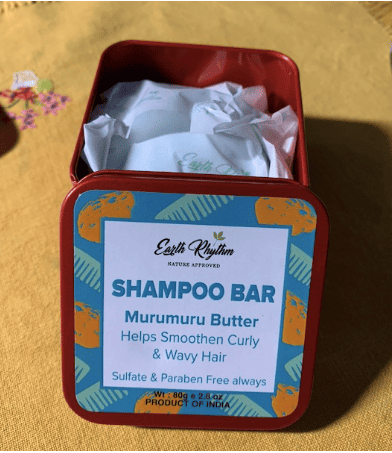 Pros
Sulfate, paraben-free, cruelty-free, PETA certified.
It does contain some plant-derived surfactant that improves texture and protects from irritation and dryness of the scalp.
Effective, technology-driven haircare methods used while developing.
Maintains hair growth.
Environment-friendly as well as pleasant on the scalp.
Cons
Since it is a shampoo bar, storing the product in a cool environment is essential.
It might not lather as much as a traditional shampoo.
Multiple users claim that the product was received with poor or fake packaging.
Breakage-control, detangling, and moisturizing shampoo
Made with Aloe and coconut water, African Pride Moisture Miracle Shampoo conditions protects and nourishes natural curls. With the brand advocating its belief in the unspoken power of a great hair day, this paraben-free and mineral oil-free product is hands down one of the best drugstore shampoos for curly hair that provides breakage control alongside detangling and conditioning perks.
It's also petroleum-free and paraffin-free, while aloe stimulates blood circulation and acts as an exceptional humectant to the scalp. Coconut water hydrates your hair and helps with itching, dryness, and overall scalp well-being.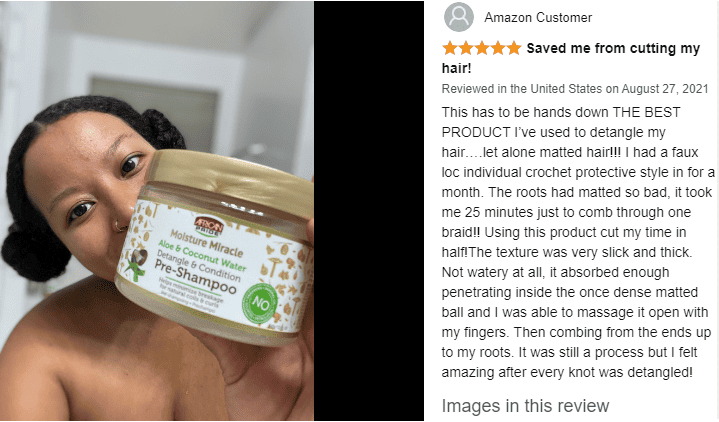 Pros
Its cost-effectiveness makes it accessible to all.
Coconut water nourishes natural curls, and aloe strengthens hair.
It minimizes hair breakage and has a tremendous detangling advantage.
A 100% natural product made with a powerful blend of exquisite African ingredients.
Has a sweet smell.
Cons
Users report damaged packaging while receiving.
Creamy shampoo with almond extracts with smoothening advantage
Davines LOVE Curl Shampoo with almond extracts nourishes hair, offering smooth, hydrated waves that are well-defined and voluminous. This product is customized for fine, curly hair with humidity resistance and frizz prevention. It promises elasticity to curls while the creamy state lathers well, granting a profound cleansing advantage. Additionally, the product comes in a 100% recyclables package easing your worries about environment-friendly package disposal.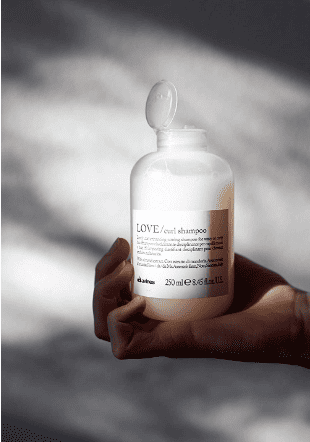 Pros
Almond extracts add shine to the curls, strengthening hair and encouraging growth. It softens your hair and is a brilliant frizz manager.
Customized for fine curly hair with added benefits of volume and defined healthy curls.
Beauty and sustainability meet your needs together, as Davines promises 100% recyclable packaging without compromising quality.
Cons
Expensive for its size.
Some might find the product to be chemical-smelling.
The product is non-sealed.
Cleansing, hydrating, conditioning, frizz-reducing shampoo
Kerastase Curl Manifesto Hydration Douceur Shampoo removes styling build-up, softens curls, and boosts hair growth. It substantially reduces frizz while preserving natural oils for softer, highly defined curls and coils. It acts as a gentle cleanser with intense hydration for frizz-free hair that lasts past wash day. Contains olefin sulfonate, which has exceptional degreasing and cleansing properties, and glycerin, an excellent conditioner for thick and curly hair.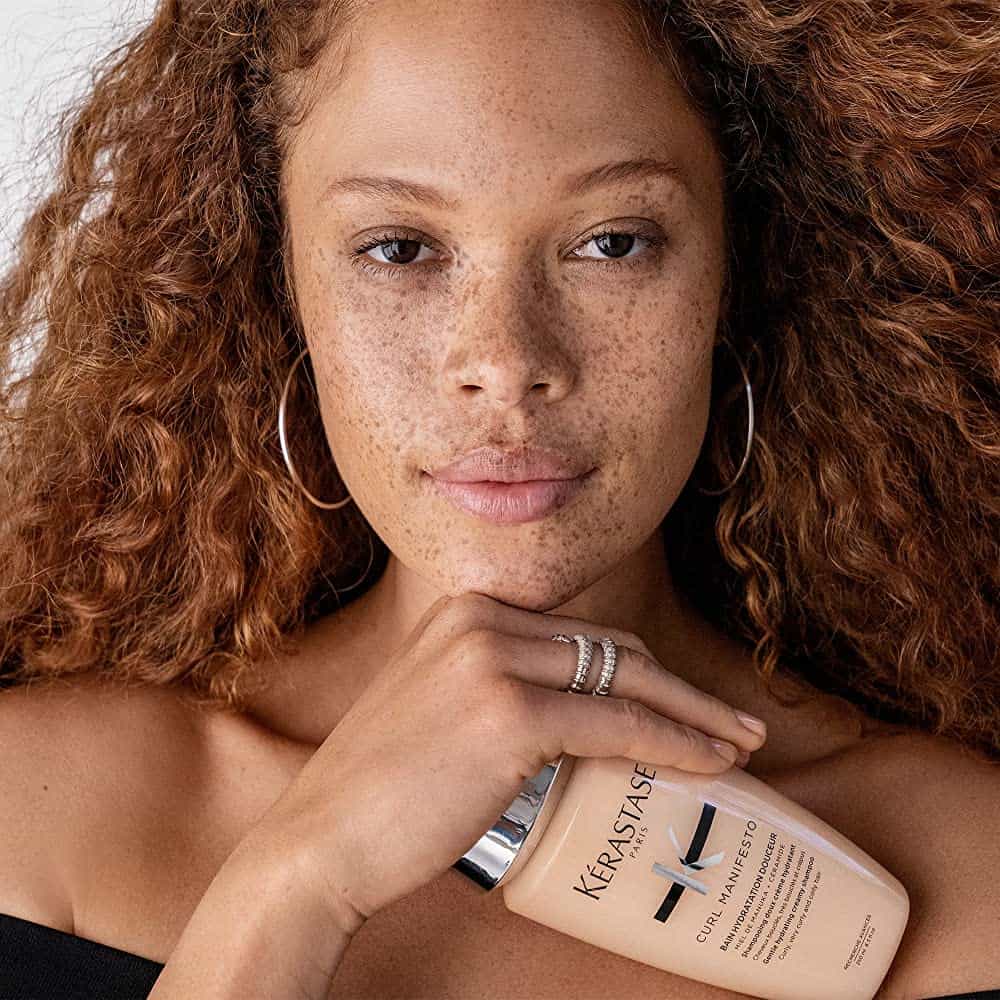 Pros
Paraben-free and sulfate-free
Stylists recommend its use on perms, and it can be used on fine hair as its not heavy
Good fragrance
Users review improved curl definitions on continuous use.
Cons
For better gain, additional supplements from the same brand are recommended.
Quite expensive for the quantity
Might leave your hair greasy in case you have a traditionally oily scalp.
Contains benzyl alcohol that might dry out your hair.
Daily use, hydrating shampoo for curly hair
Maui Moisture Nourish & Moisture + Coconut Milk Shampoo is infused with guava oil with powerful antioxidants that help reduce inflammation and prevent dry scalp. At the same time, mango butter acts as a conditioner that seals moisture in the curls, reducing hair fall and promoting hair follicle growth.
Coconut milk penetrates the hair fibers attaching itself to protein structures in the hair, ensuring it isn't clogged with excess water, especially in curly hair, as it is more porous than other hair types. This product also guarantees a healthy-looking glow and shine to your curls upon continued use.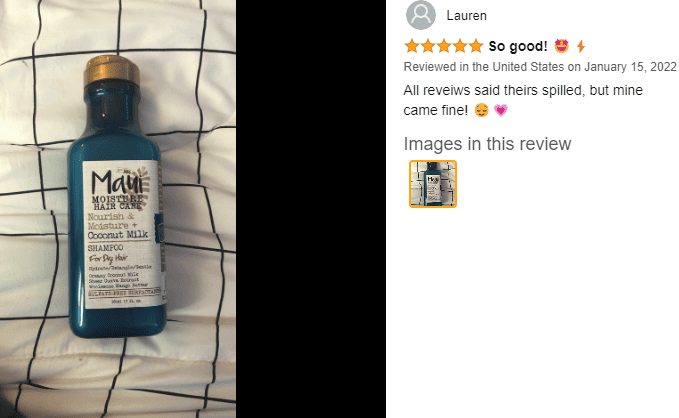 Pros
Since it contains no heavy components, it can safely be used for regular wash.
The main ingredient is aloe vera, which strengthens hair strands by repairing any damage while protecting from UV radiation and preventing the greasiness of the scalp.
It can be used on colored hair to detangle and remove styling build-up.
Made with no synthetic dyes, it has a unique tropical smell.
Paraben, silicone-free, 100% vegan product.
Cons
Some people might have side effects like developing rashes and itchiness to aloe vera. So, ensure you're not allergic to aloe before buying the product.
Contains sodium olefin sulfonate, which might make the hair dry in some users.
The texture is a little sticky, so it might be difficult to spread if you have thick hair.
Curl-enhancing, gentle cleansing shampoo
Made with a unique blend of vegetable proteins and Abyssinian oil, Moroccanoil Curl Enhancing Shampoo gently cleanses the scalp while effortlessly strengthening hair. Protein extracts help with curls' elastic nature, making them more manageable and shinier. Abyssinian oil helps with detangling and moisturizing tasks without making your hair appear greasy.
Since it is rich in omega-9 fatty acids, it simulates the silky effect of silicones. Argan oil, at the same time, knocks off flyaways and alleviates frizz. Thanks to a highly concentrated formula, this shampoo promotes smoother-defined curls with minimal frizz.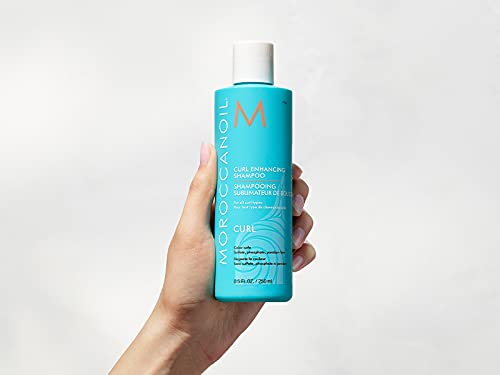 Pros
Sulfate, phosphate, and paraben-free
A gentle cleanser that can be used regularly
Argan oil boosts elasticity and mango butter deeply conditions
Cons
Not a vegan product
Expensive
While it has a pleasant scent, some might not find the distinctive Moroccan oil smell appealing.
Might not be applicable if you have baby-fine hair.
pH-balanced, gentle cleansing, curl-defining shampoo bar
Marketed as being specially formulated with in-line curl care principles, Ethique Professor Curl-Defining Solid Shampoo Bar is by far one of the best drugstore shampoos for curly hair. It has all the added benefits of shea butter, betaine, and cocoa butter, each helping with gentle cleansing without drying out the curls.
Vit E and fatty acids in cocoa butter aid in intensifying hair texture, strengthening hair, and locking moisture, preventing dryness or itching. With a balanced pH of 6, the shampoo bar helps achieve soft hair but well-defined curls.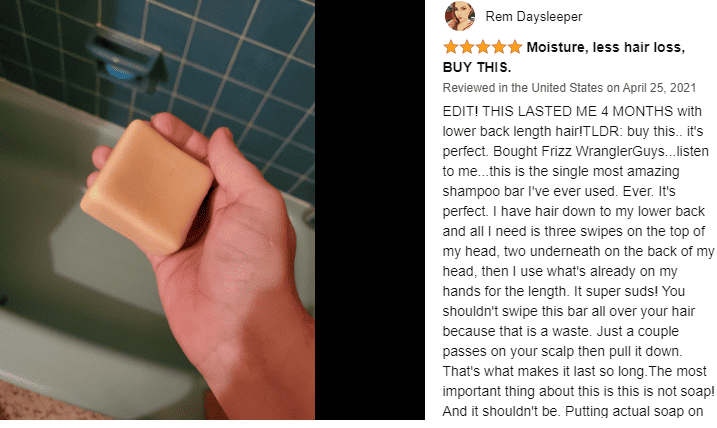 Pros
Excellent aroma due to coconut, lemongrass, and cocoa butter
Sulfate, paraben, drying alcohol-free; 100% vegan product.
Eco-friendly packaging ensuring reduce carbon emissions.
Cons
Some users report the bar to be a little harsh on sensitive skin.
Bar might become soft if not dried thoroughly, dissolving quickly.
Best shampoo for curly hair, ideal for damaged, frizzy, curly hair.
If you're looking for a deep moisturizing hair care solution that is sulfate-free, color-safe, and suitable for curly and natural hair, the Shea Moisture Raw Shea Butter Shampoo and Conditioner Set with Sea Kelp & Argan Oil is a great choice. Shea Moisture Raw Shea Butter Shampoo and Conditioner Set a deep moisturizing hair care solution for those with curly, chemically treated, or natural hair. This family-sized set comes with 16 fl. oz. of sulfate-free and silicone-free shampoo and conditioner that are color-safe, making them perfect for those with color-treated hair.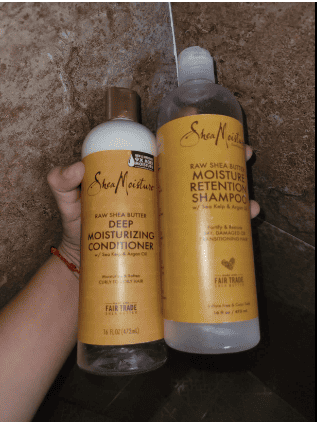 Pros:
Sulfate-free shampoo that helps moisturize dry, damaged, or over-processed hair.
This color-safe shampoo is suitable for those with color-treated hair.
Rinse-out or leave-in conditioner options for easy detangling or deep conditioning.
Organic shea butter conditions both hair and scalp with nourishing Vitamin E.
Argan oil and sea kelp restore hair's natural shine, elasticity, and smoothness.
Cons:
It may not be suitable for those who prefer lather-rich shampoos.
Some users may find the scent too strong or overpowering.
FAQs | Best Drugstore Shampoo for Curly Hair
What ingredients to avoid in a shampoo for curly hair?
While purchasing shampoo for curly hair type, it is vital to avoid sulfates and their derivatives as they dry the hair and leave the scalp greasy. Drying alcohol rids the hair with natural oil essential for smoothening and moisturizing effects. Mineral oils can clog the styling build-up making the hair tight and weighed down.
How to control frizz?
Curly hair often lacks moisture and tends to dry very quickly, causing it to appear frizzy. Hence, it's essential to indulge in ingredients that hydrate your hair. Shea butter loaded with Vit A, D, E, and F tames frizzy locks by hydrating your hair, achieving softness and smoothness. Coconut is easily one of the best things for curly hair as it offers hydration and prevents hair fibers from absorbing too much water. Argan oil seals moisture and calms down frizz while being strictly non-greasy. Additionally, natural products like honey, aloe vera, almond oil, olive oil, etc., help control frizz in curly hair types.
Are coconut derivatives suitable for curly hair?
Coconut is imperative for curly hair. It offers countless benefits and helps achieve soft, shiny, and well-defined curls without frizz. Curly hair is more porous than other hair types and therefore takes up more water, while coconut penetrates hair fibers, ensuring no excess water clogs. It offers hydration and is rich in nourishing vitamins and minerals. But on the other hand, one needs to ensure that they are not using coconut oil as an alternative for a conditioner, though it offers conditioning benefits. It is also essential to thoroughly shampoo your hair after applying coconut oil.
What ingredients help enhance curls?
To have well-defined curls, it is necessary to seal the moisture in your hair and avoid frizz. Glycerin is the best humidity protectant that ensures your curls are moisturized and well-kept. Abyssinian oil, derived from mustard, mimics silicones' silkiness, resulting in shiny, bouncy curls. Aloe vera nourishes natural curls, while argan oil moisturizes your curls, preventing them from frizzing.
Closure
Curly hair needs more care and attention than any other hair type. It would be one of the most gorgeous-looking hair types if treated right. But unfortunately, there are a lot of things to be factored in before choosing a shampoo for regular use. The most vital factor to be considered in shampoo is its hydrating tendencies, as it is necessary to avoid frizz in curls. Shampoos and a conditioner, a heat protectant for curly hair, are as important as any other thing.
Secondly, you must look for natural shampoos that enhance your curls without styling options. In addition, the shampoo must also be able to rid your hair of any buildup. With all this being said, I hope this report has helped you choose the best drugstore shampoo for curly hair. Wear those curls elegantly with a smile and confidence, but also with a moisturizing shampoo.
I'm Sarah Abraham, the founder and co-author of Blushastic.com and a professional makeup artist. Beauty is more than just skin deep, and that's why I'm passionate about sharing my knowledge and experience to help people feel confident and beautiful on the inside and out.
Whether it's skincare, haircare, or fashion, my goal is to empower women to feel their best. With my expertise in the beauty industry, I strive to provide practical advice and tips that are accessible to everyone, regardless of their skill level or budget.