Flawless skin is all over Instagram as we speak. Herculean challenges will be at every step in one's hunt to build the best skincare routine. Especially now that people are stepping forward to make their skincare eco-friendly, one can easily confuse clean for safe. This is where these two brands have been malign waves in the industry for their dynamics; by acting as pillars, beauty enthusiasts can look up to them for help.
However, according to the reviews, you might be confused about what suits your skin the most. Professional tips might not be enough until you step into the game alone. This Tula VS Beautycounter comparison report will solve most of your queries.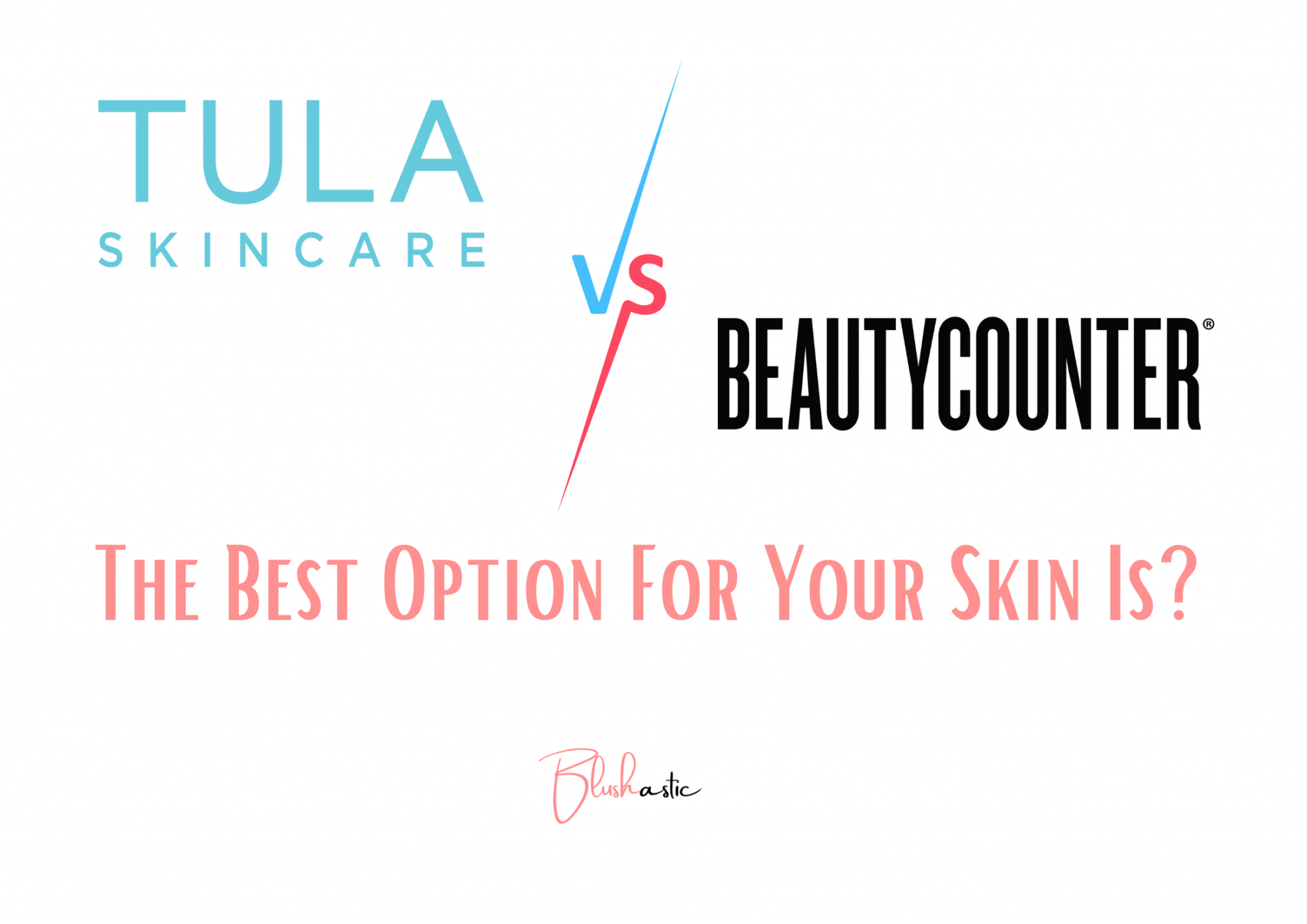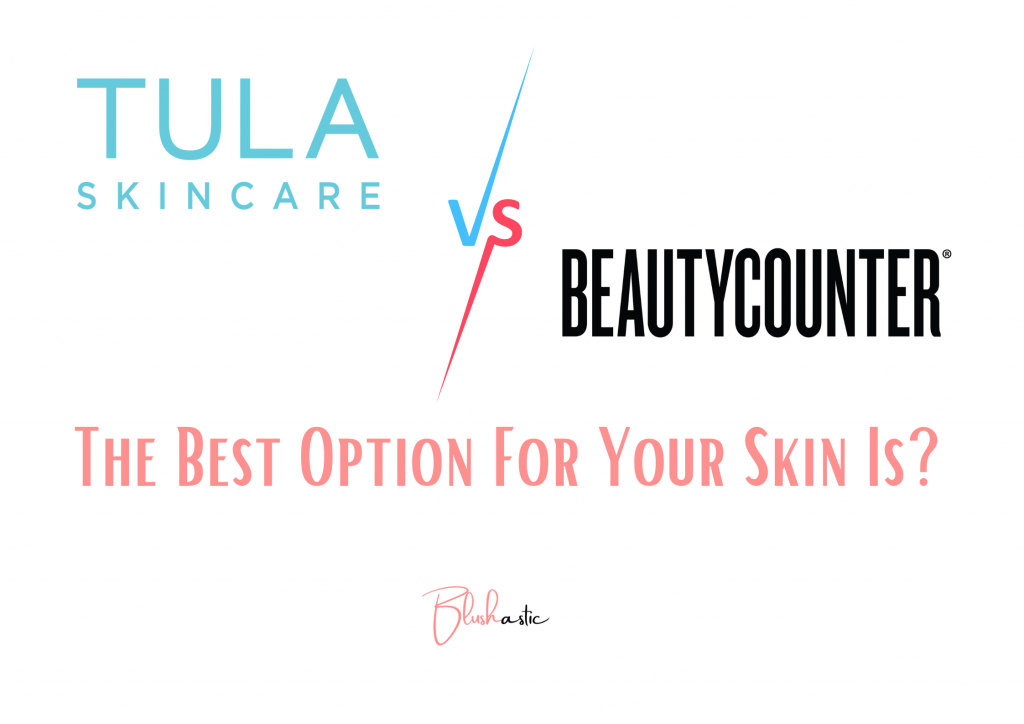 Below, we will be decoding the good and the bad of these two revolutionary skincare brands that are the best in business. Which one do you think will take the trophy home? Can you rely on both? Let us keep calm and dig deep for the truth!
Tula VS Beautycounter | The Best Option For Your Skin Is?
Product range
Tula beauty has been pushing the clean beauty narrative since it stepped inside the skincare game and presented you with an exotic platter of all the must-haves. If you understood the concept of protecting your skin very late, this is the right place for you, for this brand takes pride in its probiotics. Tula offers everything your skin needs Cleansers, Moisturizers, Eye Care, Lip Care, Body Care, Complexion, Primers, Sunscreens, Masks, Serums, Toners & Face Mists, and Exfoliants.
You also get beauty treatments and supplements to enhance your looks. Depending upon various skin types like acne or blemish-prone, aging skin, uneven toned or dark spots, dry skin, oily skin, sensitive skin, or dull skin, Tula has something special laid out for each of you. The brand is also eager to build a healthy digestive system, offering daily probiotics and gummy vitamins.
Beautycounter is yet another gem you can put on your crown, for it offers an impressive selection of products if you are looking for fewer chemicals and more genuine beauty. Apart from fulfilling your skincare routine, this brand goes the extra mile to add layers to your beauty. That's right, and the brand also offers you many makeup options that rightfully address your face, eyes, and lips.
You are also entitled to a humble range of bath&body care, for the clean beauty brand offers moisturizers, exfoliators, cleansers, hair care, sun protection, and hand care. The brand also gives you face oils and essence to work on those beauty goals, and it might weigh more than Tula when fulfilling your needs.
Ingredients
Tula highly depends upon the core of probiotics and prebiotics like chicory root, turmeric, blueberry, white tea, ginger root, pineapple, papaya, etc., to enhance your skin's smoothness, nurture it from the inside, reduce aging signs, amp up hydration, as well as protect it again the harmful effects of sunlight and pollution. The brand avoids minerals, parabens, and potential irritants that might threaten your skin. The brand also advocates cruelty-free ingredients.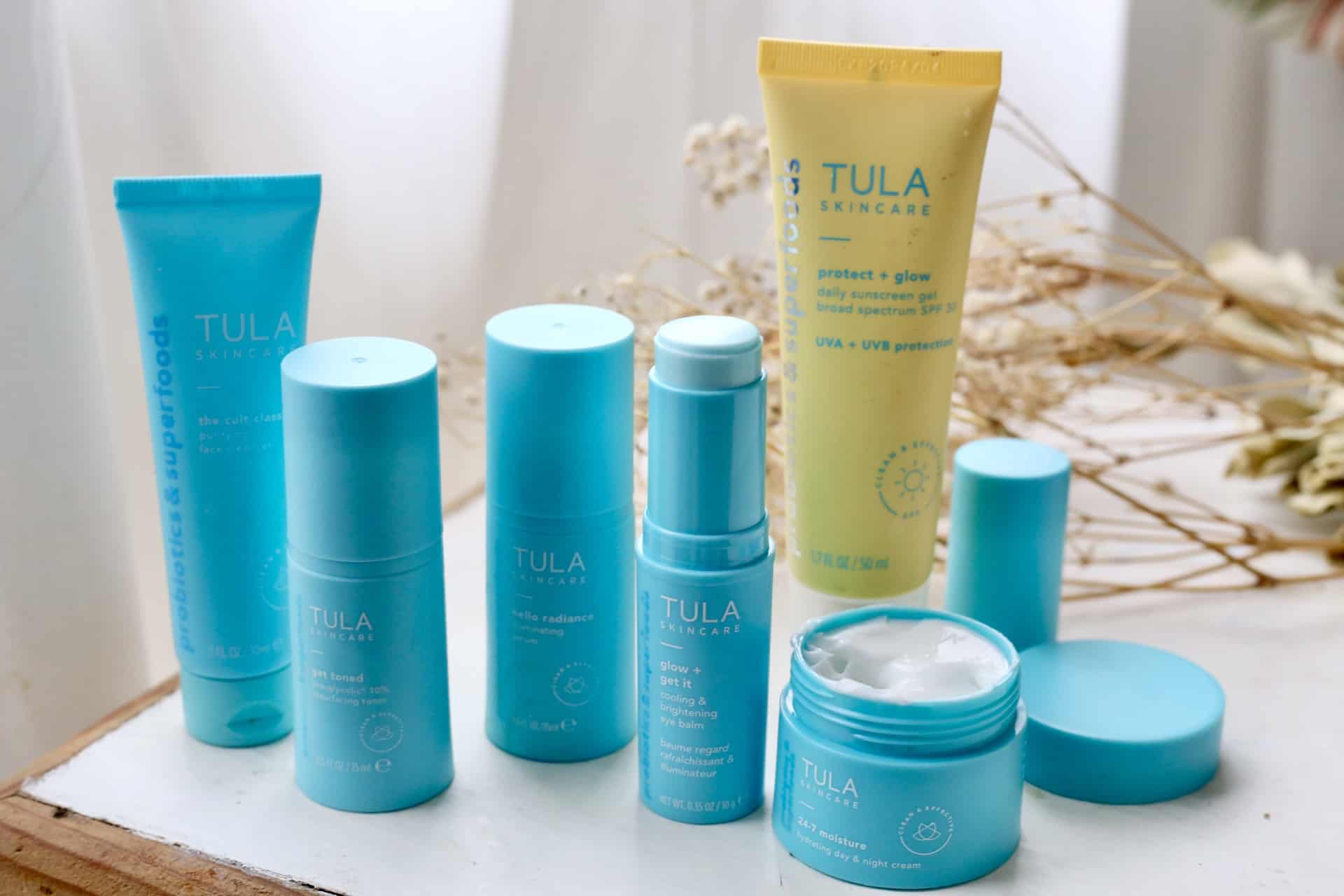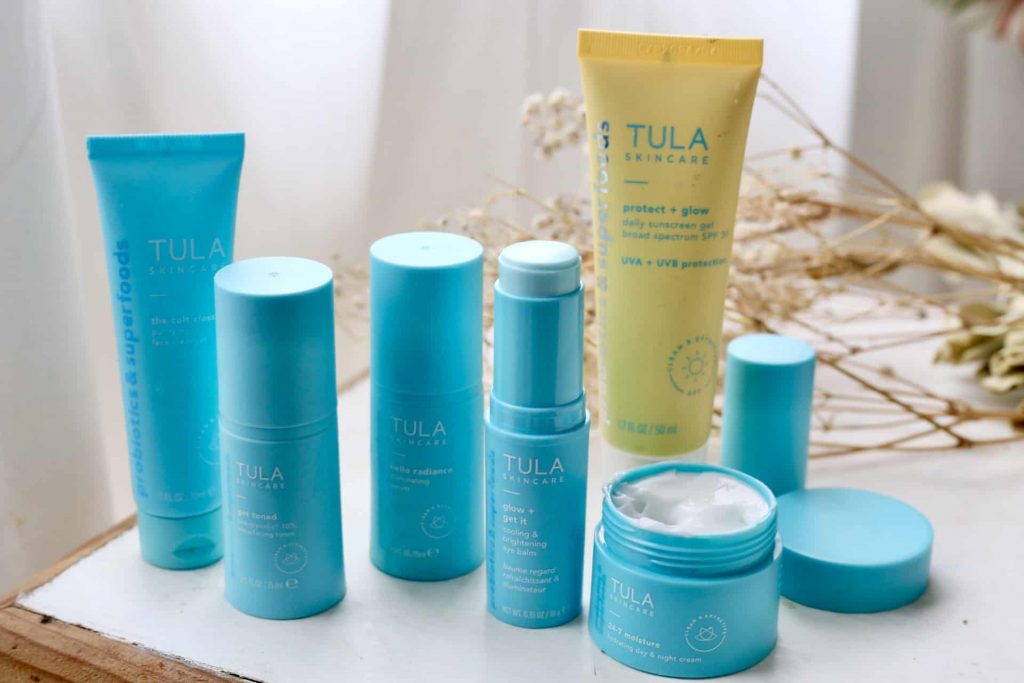 Beautycounter will reshape its clean beauty perspective and build a brand clear of questionable ingredients. Therefore, it picks up selective ingredients that have a nourishing complex on the skin, like essential oils, shea butter, lotus extract, cocoa, vitamin E, coconut alkanes, charcoal powder, and glycerin. It follows its clean beauty narrative in many ways by adopting vegan formulas and environmentally friendly packaging. The brand has come with a list of 2800 names that it has excluded preventing any risky thing from happening to your skin.
Effectiveness
Tula's, the cult classic purifying face cleanser, is a classic bestseller of the brand known for removing dirt and detoxifying your skin without stripping it dry. It has certain probiotic extracts, prebiotics, turmeric, white tea & blueberry, which boost your skin's radiance and maintain a healthy balance. From a clinical study conducted, it was found that 100% of users agreed that their skin did not feel stripped of moisture, 96% were happy that their skin looked brighter, and 96% decided that the pores of their face had minimized.
The Counter+ Lotus Glow Cleansing Balm from Beautycounter is one of the brand's hero products and promises to ward off impurities without stripping your skin's suppleness. *Based on a 32-subject consumer perception study after one week of daily use, it was revealed that 100% of users said their skin appeared more radiant and bright than before, 100% agreed that it removed their makeup effortlessly, 100% were pleased about the fact that their skin felt more nourished and hydrated after using it, and 97% were satisfied that the product did not leave behind any form of greasiness on their skin.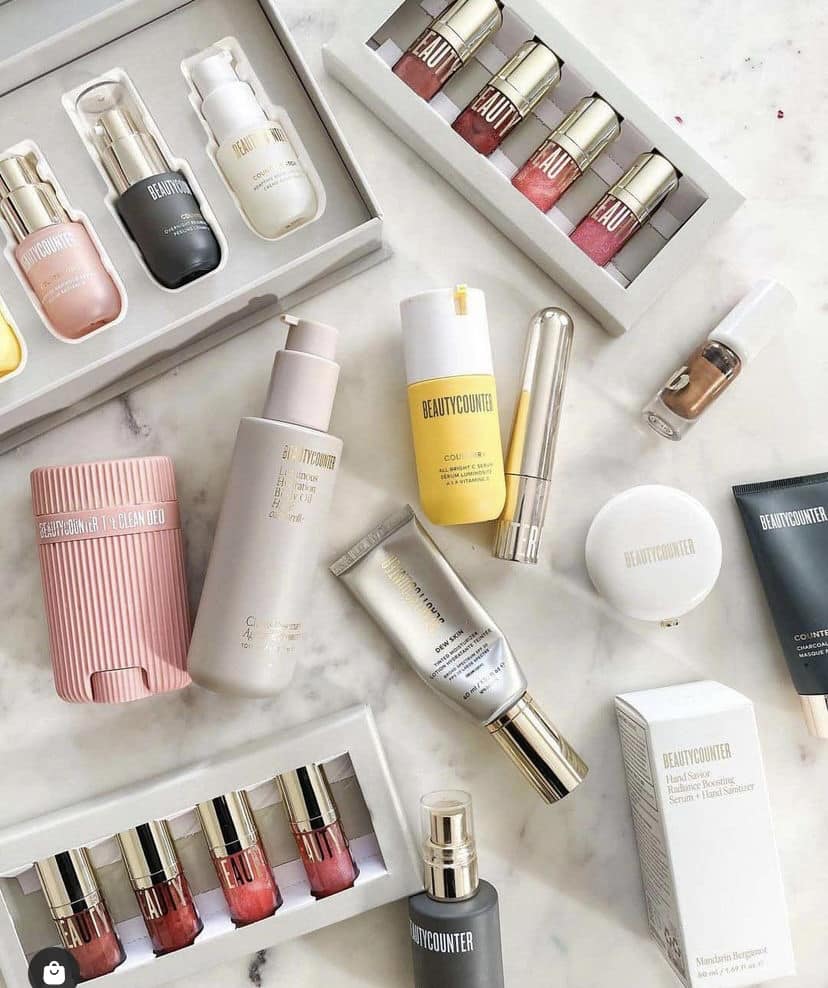 Safety & Side effects
Tula claims to be committed to a clean and compelling brand and excludes ingredients like sulfates, parabens, talc, retinol, TEA/DEA/MEA, Triclosan, Mineral Oil, Phthalates, Plastic Microbeads, octinoxate and & Oxybenzone. Users won't face any side effects by using this brand's products because they do not include any element that might disrupt your skin's protective barrier. All brand products have undergone successful clinical trials and claim to be rich in nutrition.
Beautycounter isn't free from synthetics or is entirely organic, which is why it understands its responsibility towards your skin. For this, the brand undergoes rigorous testing to ensure all formulations are safe and do not irritate your skin. The brand has shut out 2,800 questionable or harmful chemicals and tested ingredients for contaminants and irritants to ensure your safety. Even the finishing products are tested for things like parabens and lead.
Evaluation of Pros & Cons | Tula VS Beautycounter
Tula Pros
Non-greasy and weightless
Richly consists of probiotics and superfoods
Vegan and sustainable
Free from harmful and nasty ingredients
Certified by PETA as cruelty-free
Offers different products for beautifying other parts of your skin
Leaves skin purified, clarified & balanced
Suitable for all kinds of skin types
It makes skin more supple and glowy
Provides all-day hydration by fighting signs of dehydration
Shields skin against the damaging effects of pollution & blue light
It does not clog pores because it is non-comedogenic
Creates a seamless base for makeup
Blends thoroughly throughout the skin
All products are clinically tested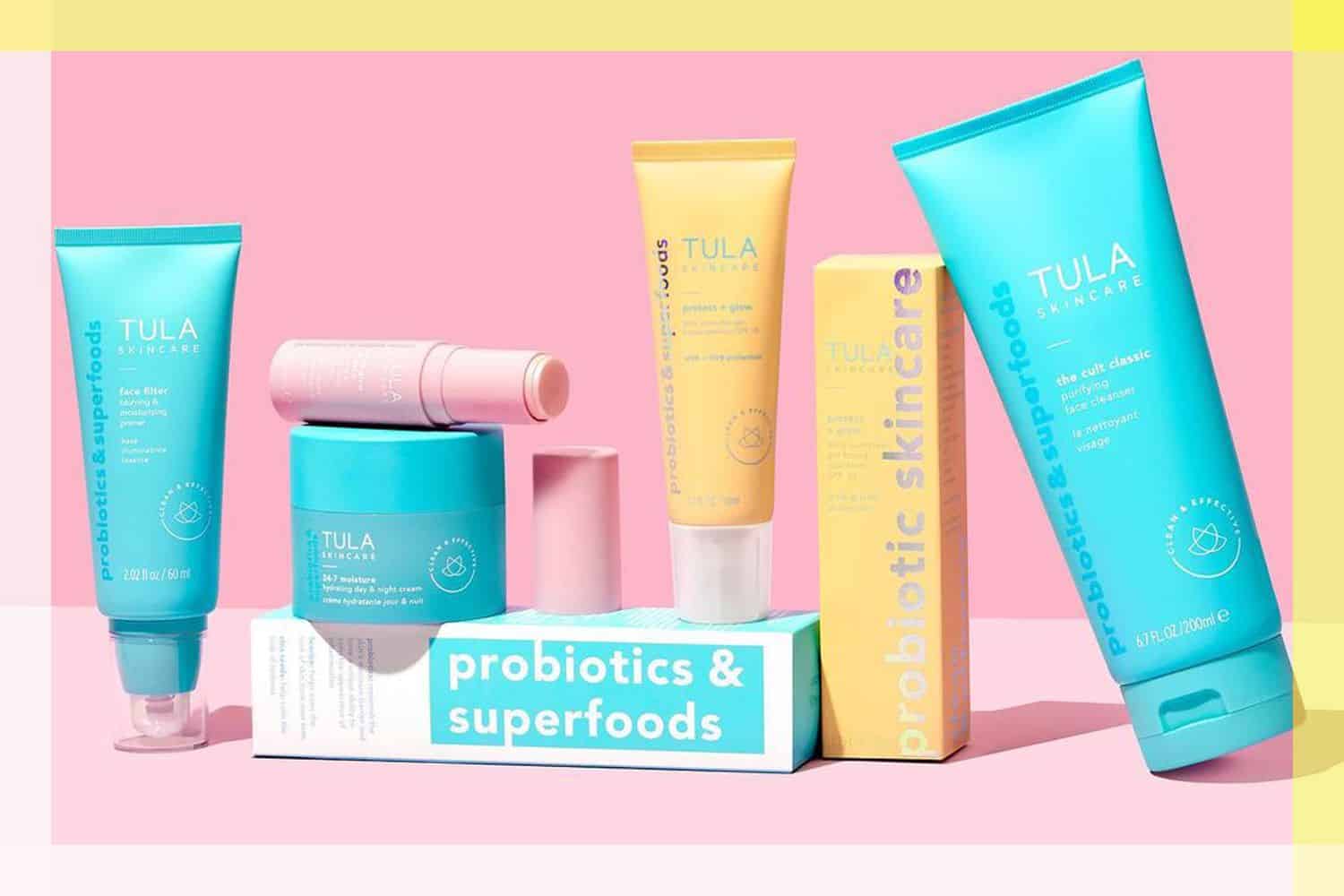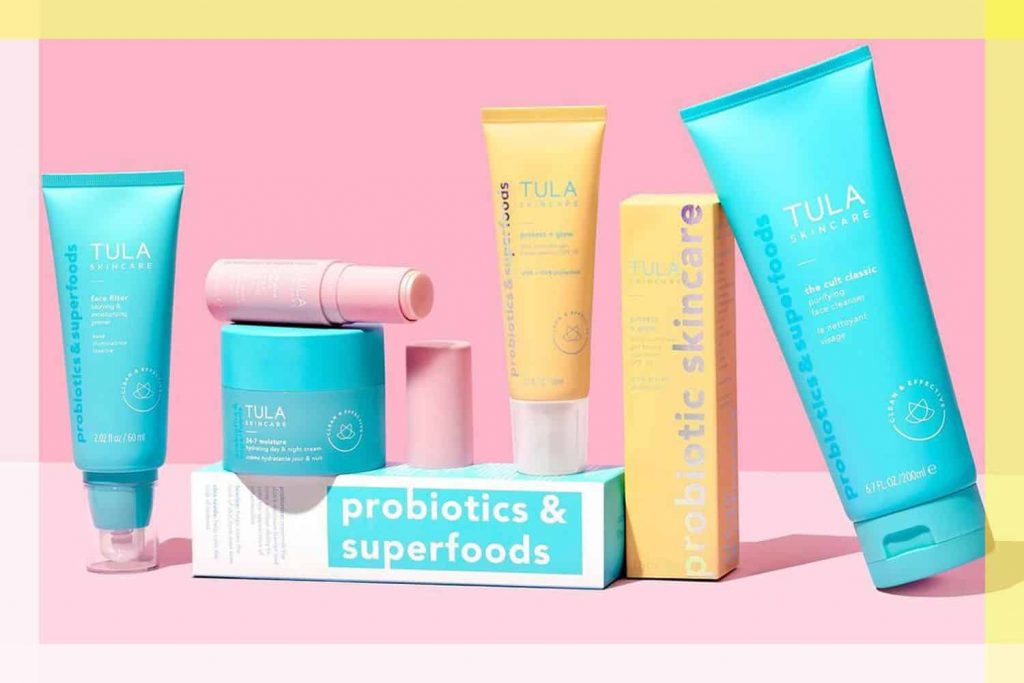 Cons
The products are too pricey
There is a limited amount of availability of the products in stores
Beautycounter Pros
Lightweight and quickly absorbing formula
Suitable for someone new to green and clean beauty
Offers a wide array of products to choose from
Delivers various heads of skincare
Instantly brightens up the skin
It makes skin texture even and smoother
Protects from UVA, UVB, and HEV blue light rays
It doesn't leave behind any residue
Locks ample hydration in place
Designed with healthy and skin-supporting ingredients
Minimizes the look of aging signs
Promotes elasticity and firmness
Purifies, detoxifies, and reduces pore size
Absorbs excessive oil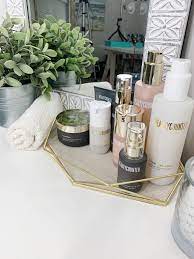 Cons
They are not entirely chemical-free
You can find good cheaper alternatives
Customer Feedback | Tula VS Beautycounter
You might feel drawn to follow the trend, but you must also follow reliable reports from trusted sources, especially if you pick the best option between two equally good brands. While both brands claim they depend entirely on natural products to design their formulas, some reviews have pointed out different opinions.
We know you want the best for your skin, which means to clear this fuss, we have gathered some reliable statements from people and their experiences with these ground-breaking skincare brands.
Annie G. commented on Tula, "Tula has always been my number one since day one whenever I wanted to rely on clean beauty products. What I love the most about these formulas is they are super rich in nutrients and give your skin an instant energy boost. I think I have tried most of the products from this brand, and I have no complaints whatsoever!"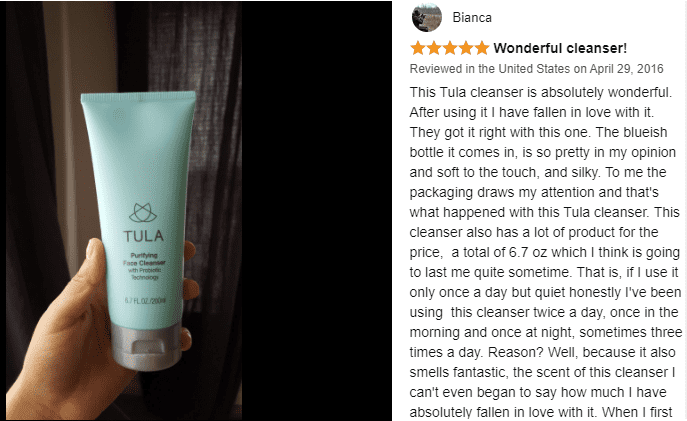 Maureen pinned about Beautycounter, "I wasn't sure about this but still bought it because everyone online has been saying good things about it. Sadly, I experienced minimal irritation after applying it. It's a big no for me."
Lucky told about Tula, "Not someone who blindly believes whatever she reads, but these formulas were too good. I wanted to get a couple of bottles, but these were just too expensive."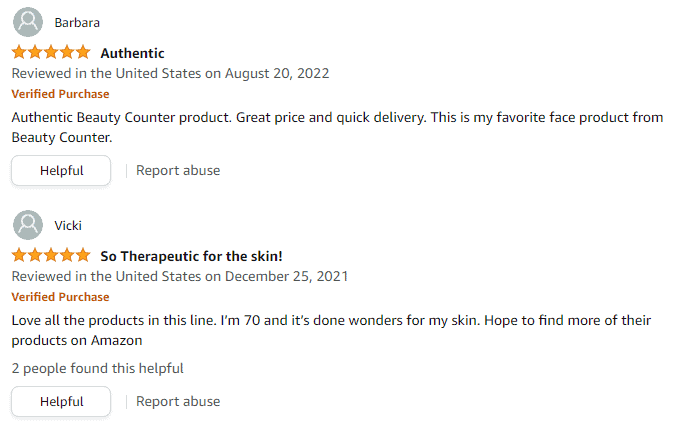 Velma mentioned Beautycounter, "My skin feels very silky and smooth these days after I started incorporating these products into my skincare. "
FAQs | Tula VS Beautycounter
Is TULA a luxury brand?
Yes, Tula has been regarded as a luxury skincare brand specializing in a wide range of products to improve your skin health and appearance. The prices of these products are generally higher than other skincare brands for various reasons.
Is Beautycounter counter time safe for pregnancy?
All the products of Beautycounter have been crafted carefully, paying attention to every little vulnerability that users might encounter in general. The Countertime Serum and collection has excellent anti-aging properties and is known to be an effective alternative to retinol and is called Bakuchiol. It is entirely safe for TTC, pregnant women, or women who are nursing or breastfeeding.
Do celebrities use TULA?
Yes, many celebrities are fond of the Tula skin care beauty brand. Actress Mandy Moore is a big fan of this brand and believes in the goodness of its formulations.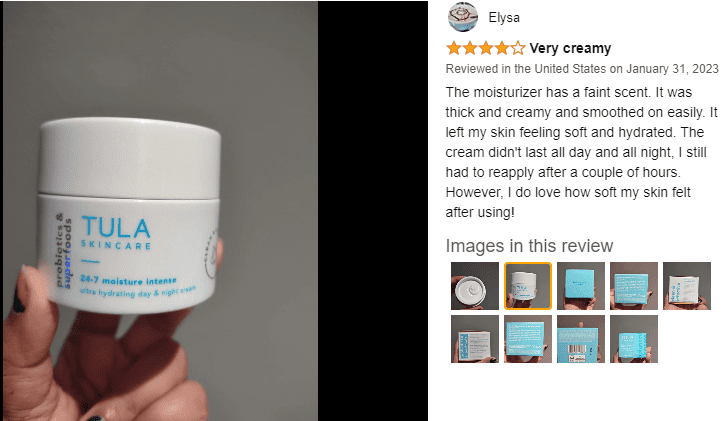 Is TULA better than Beautycounter?
This depends upon personal opinions and different factors one can consider while purchasing. Some might think that Beautycounter is a better option because it offers a more enhanced version of exfoliation. This is sole because it contains jojoba beads and is more affordable per bottle. On the other hand, others consider Tula the better catch for its clean, vegan, and highly designed with probiotics.
Is TULA actually clean?
Tula identifies itself as a clean beauty brand. It has been claimed that it is neither an organic nor a green form of beauty. People believe the brand was never 100% natural with its ways around compositions and mixed synthetics with natural ingredients a while ago.
Does Beautycounter have chemicals?
The brand is very particular about the health of its client base and strictly follows a Never List, which excludes more than 2800 questionable or harmful chemicals that should not be included in skincare. Beautycounter claims that it is very much committed to the safety standards of people and does not want to entertain what is illegally required in the United States.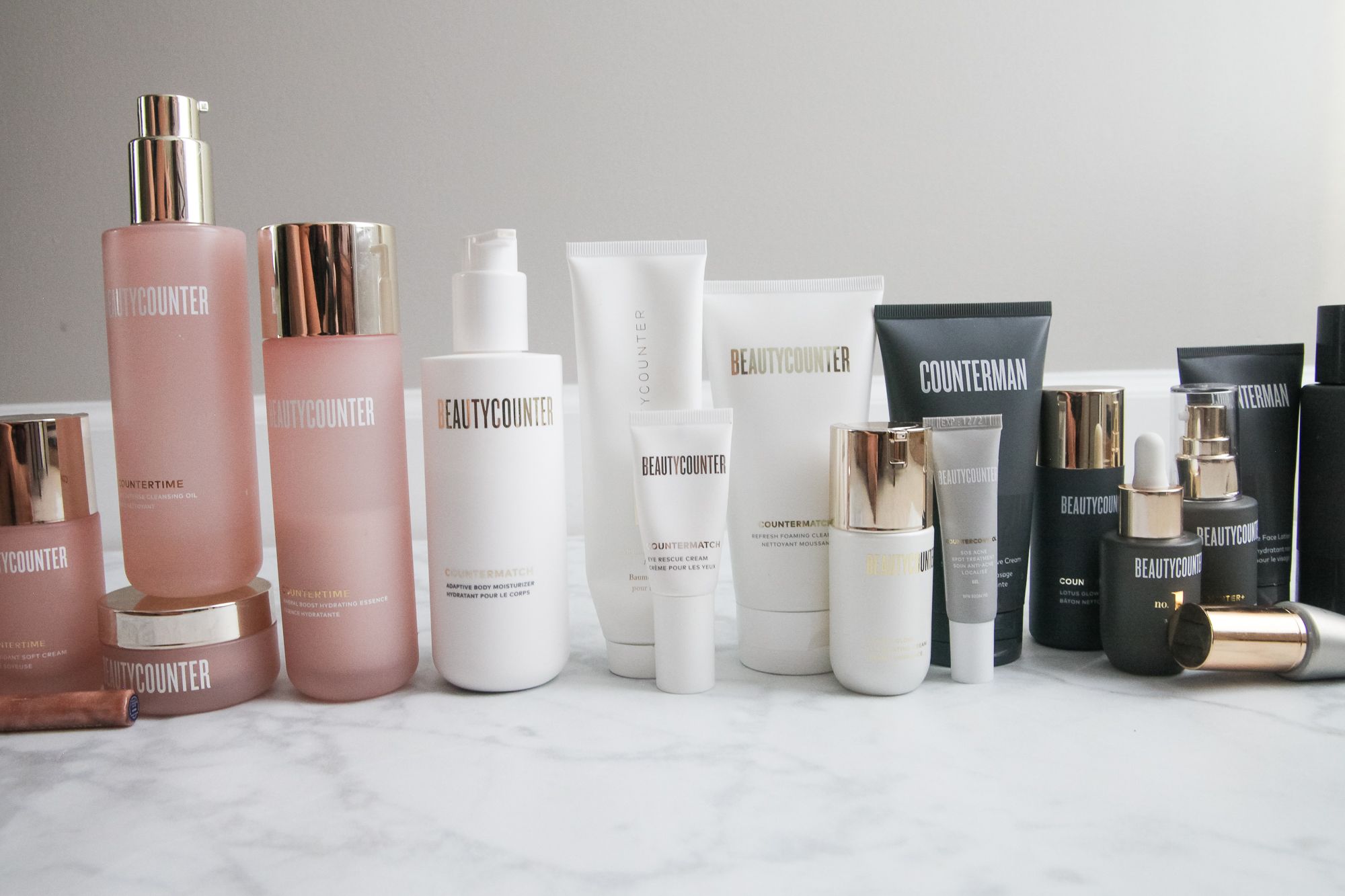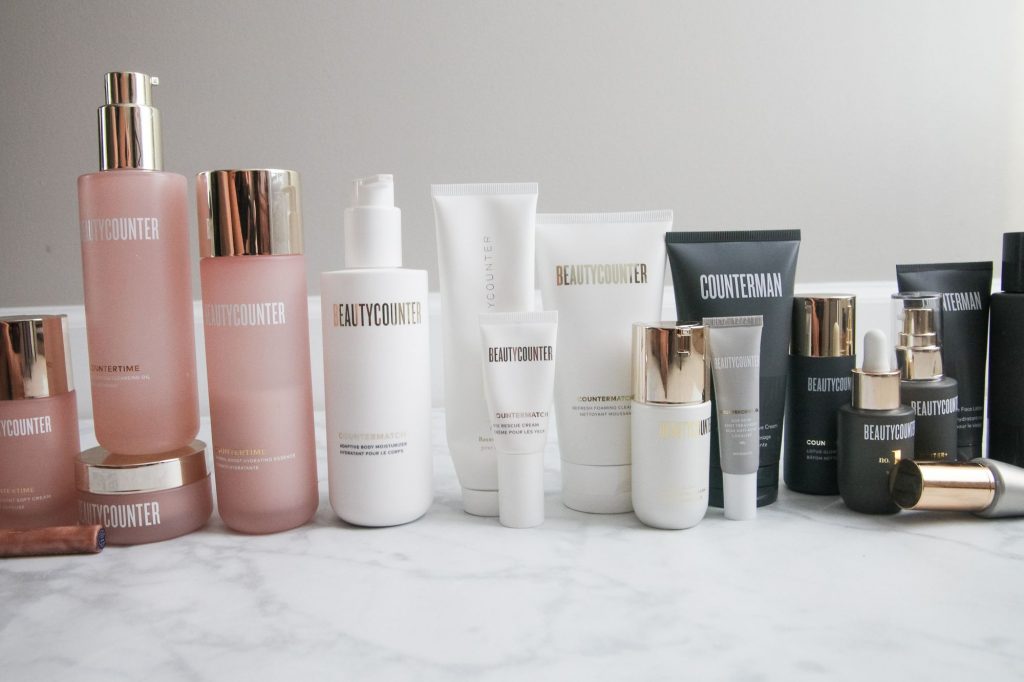 What age group is Tula skincare for?
The primary customer base of Tula skincare revolves around the age gap of 25 to 34. More than 75% of the clients of this brand are under age of 35.
Closure
Skincare provides your skin with what it needs when it needs it. And a good game of beauty will always keep you ahead of the wellness curve—the battle of Tula VS Beautycounter seems to have caused quite a fuss among skincare lovers who can't pick one option for themselves. People often look at feasible possibilities when they do not have the means to go out. And honestly, settling for the less expensive product needn't mean it's any less in its efficacy game.
So, if you have a budget worked out for you, Tula is less pricey than Beautycounter. The good part is it has gained more popularity among celebs and influencers who keep posting about it on their timelines. Considering the clean beauty bandwagon, Tula is more inclined to meet your standards than Beautycounter, despite the latter's efforts and steps towards adapting to clean beauty regulations.
Rebecca is a skilled writer with a passion for makeup and skincare. With years of experience in the beauty industry, she has a deep understanding of the latest trends and products and a talent for creating engaging content that resonates with her readers. Whether she's writing about the latest skincare products or sharing her favorite makeup tips, Rebecca's writing is always informative, entertaining, and inspiring.