Looking your best radiant self without worrying about controlling the oil and shine can be too much to ask. Above that, the daily launch of makeup brands can make anyone's head spin. To simplify this quest, we have rounded up the best brand everyone needs to add to their shopping list for a flawless finish. According to a few Il Makiage Reviews, this brand offers different makeup essentials so that you look stunning from dusk to dawn! Thanks to TikTok, this brand became the buzziest news and claimed to provide you with a hydrating, pore-minimizing, glamorous, and streak-free application to turn all heads your way.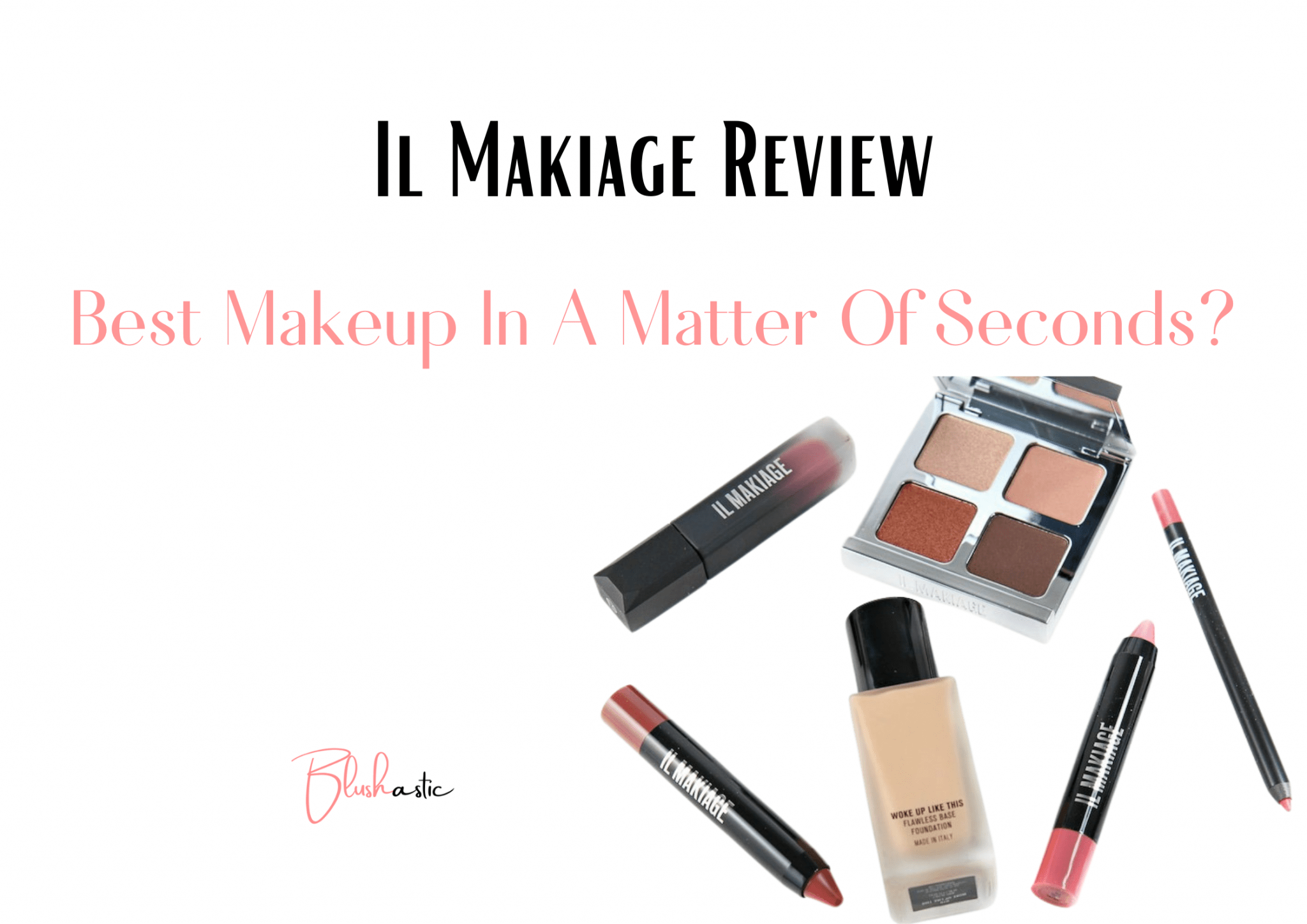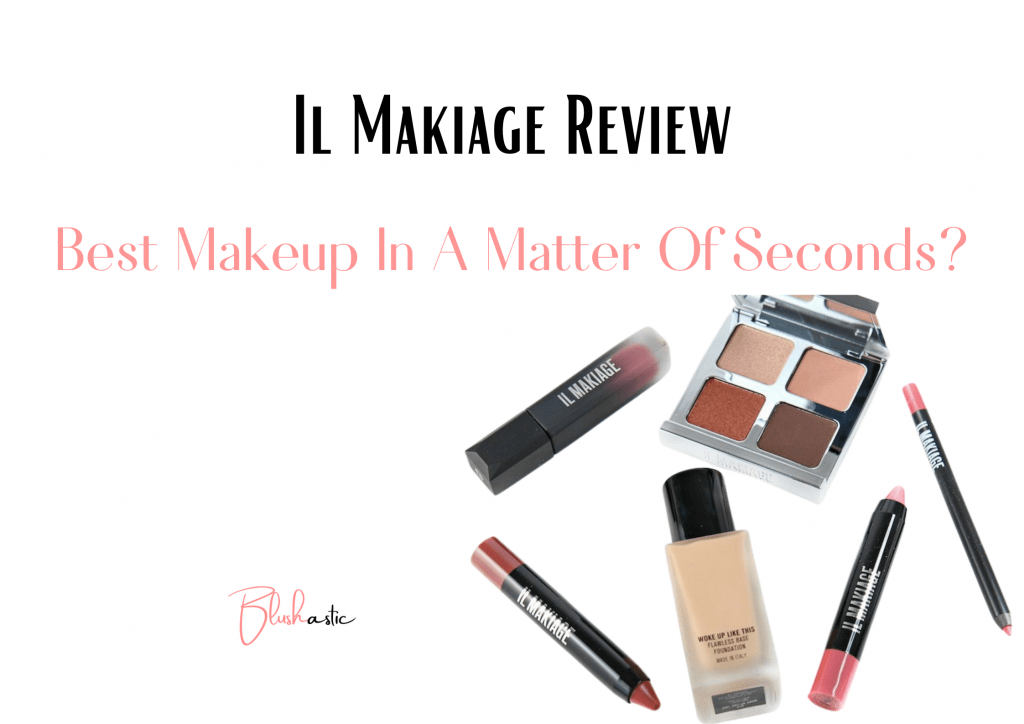 A multitude of makeup must-haves might give your canvas a scintillating start, but can you trust it with your delicate skin? Will it pamper your unique complexion? Let's dig deep right in to reveal it all!
Il Makiage Reviews | Best Makeup In A Matter Of Seconds?
Il Makiage has been under people's attention for quite some time now and claims to have stood the test of time when offering your skin a perfect makeup game to make you a believer once again! According to reviews from trusted sources, the brand's foundation has been a knockout and topped many charts and beauty magazines like Cosmopolitan, Byrdie, and Glamour. The products are known for helping you create an invisible and effortless look for your lips, cheeks, jawline, eyes, and brows. But do you think it has what it takes to be on your priority list?
The brand's formulation is ultra-breathable and sourced from natural ingredients to boost your skin's energy and radiance. Vitamin E, jojoba oil, and hyaluronic acid have been infused into the compositions to help reenergize your skin. The formula possesses finely ground powders that help create different looks like a pearly glow, matte, and neutral look.
They are ideal for the T-zone, and control shines from overpowering your face. The light-diffusing particles introduce definition at all the high points of your face and make you look like you have aced your game! The brand offers absolute favorites to makeup lovers, so you can add just the right boldness with some harmless swipes.
Perks
Possesses a lightweight texture
Available in different shades for all skin complexions
Infused with the goodness of vitamin E, and hyaluronic acid
Delivers medium to high coverage
100% cruelty-free
Hides blemishes, and other imperfections
It offers anti-aging benefits and intense hydration
Heps in minimizing the appearance of pores
Leaves a flawless matte finish
Gives you a smoother and even-looking makeup
Has rich consistency
Hyaluronic acid delivers rich hydration levels, which keeps your skin looking fresh.
Loaded with pigments to give a good payoff
Can be applied on both wet and dry skin
Suitable for all skin types
Drawbacks
Not many options for highly dark-skinned people.
A bit on the expensive side.
Best Of Il Makiage
Woke Up Like This Flawless Base Foundation
Causing a perennial buzz on all beauty timeliness, this foundation from the brand claims to check all those boxes when it comes to having the perfect base for your makeup. The advanced formula consists of vitamin E and hyaluronic acid, which offers many skin-loving benefits, like pampering your skin with nourishment and calming down signs of aging. The formula claims to conceal all your shadows and pores and give you a flawless finish before leaving the house.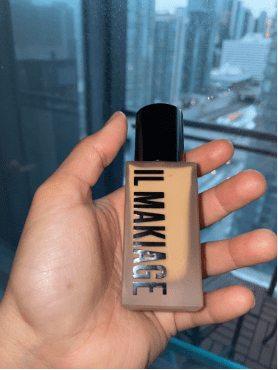 The light-diffusing spheres highlight your face at all the right points in pictures. While everything about this foundation clicks initially, some might think it is too expensive on the quantity it offers. So if you are not concerned about spending a bit of money, this edit from Il Makiage claims to meet all your requirements for building a seamless canvas! On the bright side, the NYX PROFESSIONAL MAKEUP Can't Stop Won't Stop Foundation is an ideal alternative enriched with vitamin E. It costs way less, so you can save many extra dollars.
F*uck I Am Flawless Multi-Use Perfecting Concealer
A good night's sleep is insufficient to keep your imperfections, like puffy eyes or dark circles, in hiding. Sometimes, you must go the extra mile to boost your makeup confidence. According to reviews, the F*uck I Am Flawless Multi-Use Perfecting Concealer from the brand offers you a variety of shades you can use for different occasions. The long-wear formula claims to treat your under-eye circles, blemishes, dark spots & hyperpigmentation with finesse and offers you a platter of 30 shades.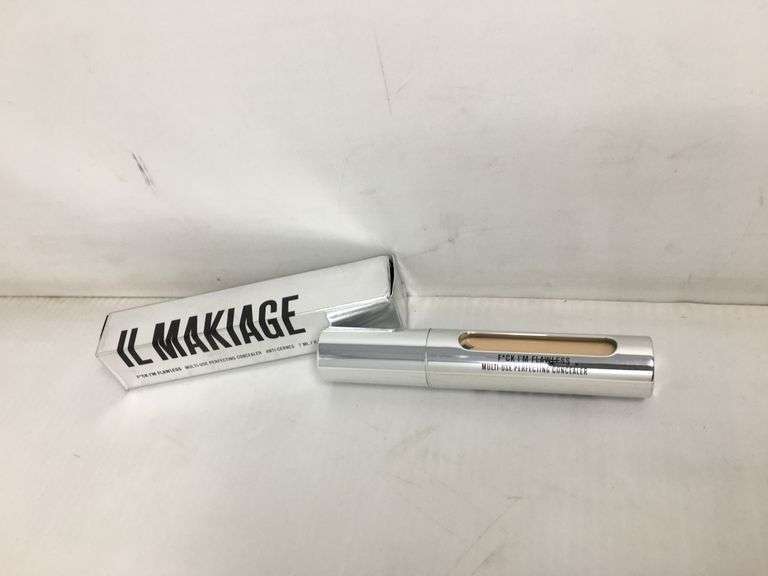 The advanced vegan formula is a favorite of many, for it is free of nasties like paraben, oil, and other chemicals that might compromise your skin barrier. If you have been looking for the best concealer for quite some time, this option will hide your flaws without making you feel like you have too much makeup! While it is an ace edit for most, people with a highly dark complexion might have few options. On the other hand, the E.l. f. 16HR Camo Concealer will be a fine addition with many delectable-looking dark shades to complement your bold skin tone.
Hypnotize Brow Mascara Fill & Fix Brow Shaper
What we can tell for sure is your sparse brows are in urgent need of filling, and this multi-tasking option from Il Makiage claims to deliver it to you. Beauty enthusiasts have approved this edit, for they understand that a thick coat of mascara can make any eye makeup stand out! The formula is available in 5 breathtaking shades truffles, latte, caramel, cocoa, and espresso. It possesses a rich brush-on gel texture that is weightless and silky-smooth on your skin.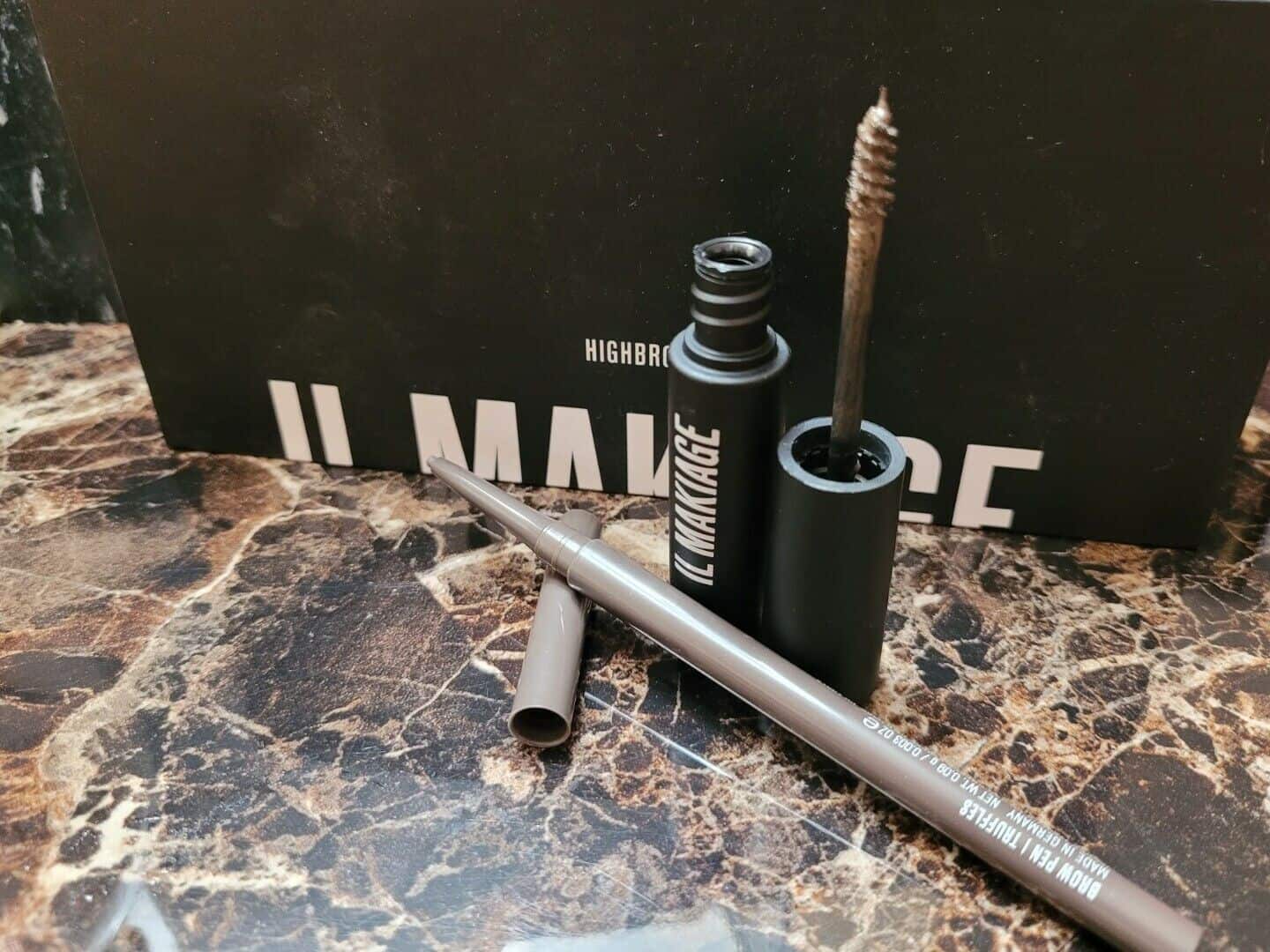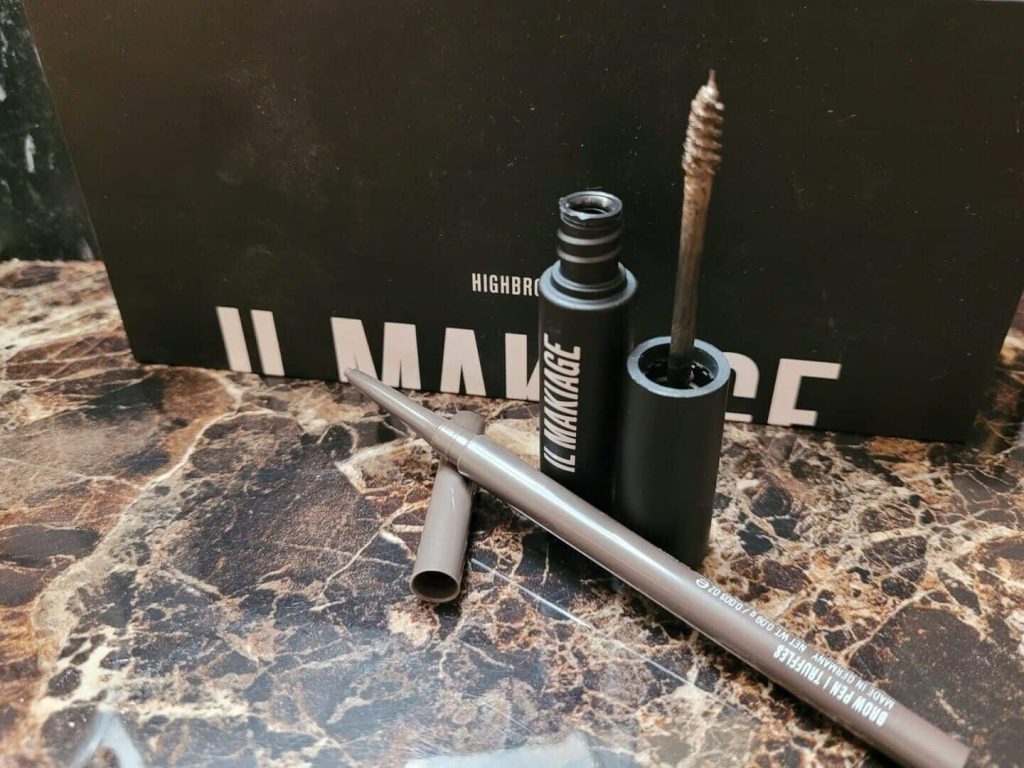 The high concentration of pigments makes sure to add more emphasis on your features so that you can achieve bold and statement-making looks. The applicator features a small spiral-shaped comb that offers the precise application and makes sure to reach all the thick and thin parts of your arches. Apart from the 5 shades, you get one clear shade to place your brow hairs neatly.
While the long-lasting, smudge-free matte formula claims to remain unaffected by water, humidity, and sweat, removing it might be challenging. Luckily, you can depend on the Maybelline Brow Fast Sculpt to shape your brows and mascara in a much easier way. The pigmented gel formula can be easily removed when you want it gone!
Mineral Baked Bronzer Instant Sunkissed Bronzer
Do you want to make that luminous glow on your face believable? News says a reliable bronzer in your makeup vanity will do it for you! The brand takes pride in its Mineral Baked Bronzer, especially baked on Italian terracotta tiles. The pigments slowly fuse into marble-like swirls, which blend like silk and enhance the parts of your face you wish to with grace.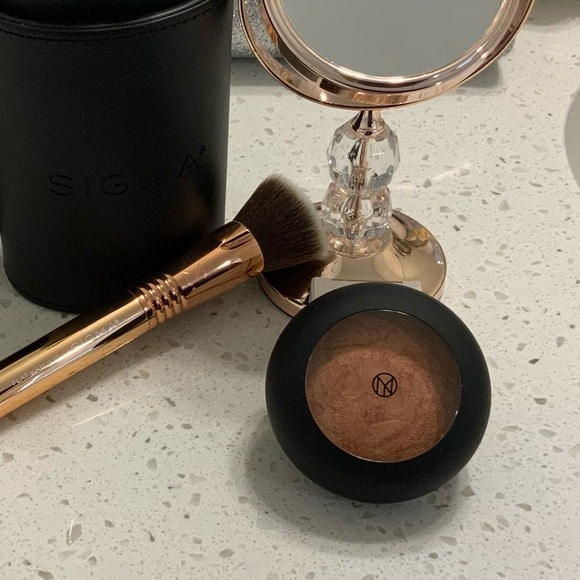 The finely-grinded silky powder creates an even breathable finish on your canvas and imparts a soft tanned glow. Enriched with the lovely touch of jojoba oil, and vitamin E, the formula maintains a healthy appearance by making your skin plump and smooth. Now you can create your pearly glow or matte finish without worrying about streaking or leaving patches.
While this edit has been a lifesaver for many, it might only suit the needs of some complexions. This is where the Physicians Formula Murumuru Butter Bronzer claims to fulfill this gap with its iconic color range suited for every complexion tone. It provides a warm island glow that works its way to highlight the favorite parts of your skin.
Mineral Baked Blush Instant Brightening Blush
Your cheeks deserve an extra pop of color, and the Mineral Baked Blush from Il Makiage understands the concept! What users loved most about this is it is available in different ranges of color in the family of orange, pink, and red to suit the tones of your skin seamlessly. This tailor-made flush of color claims to last for hours before you have to run to the restroom for a touchup.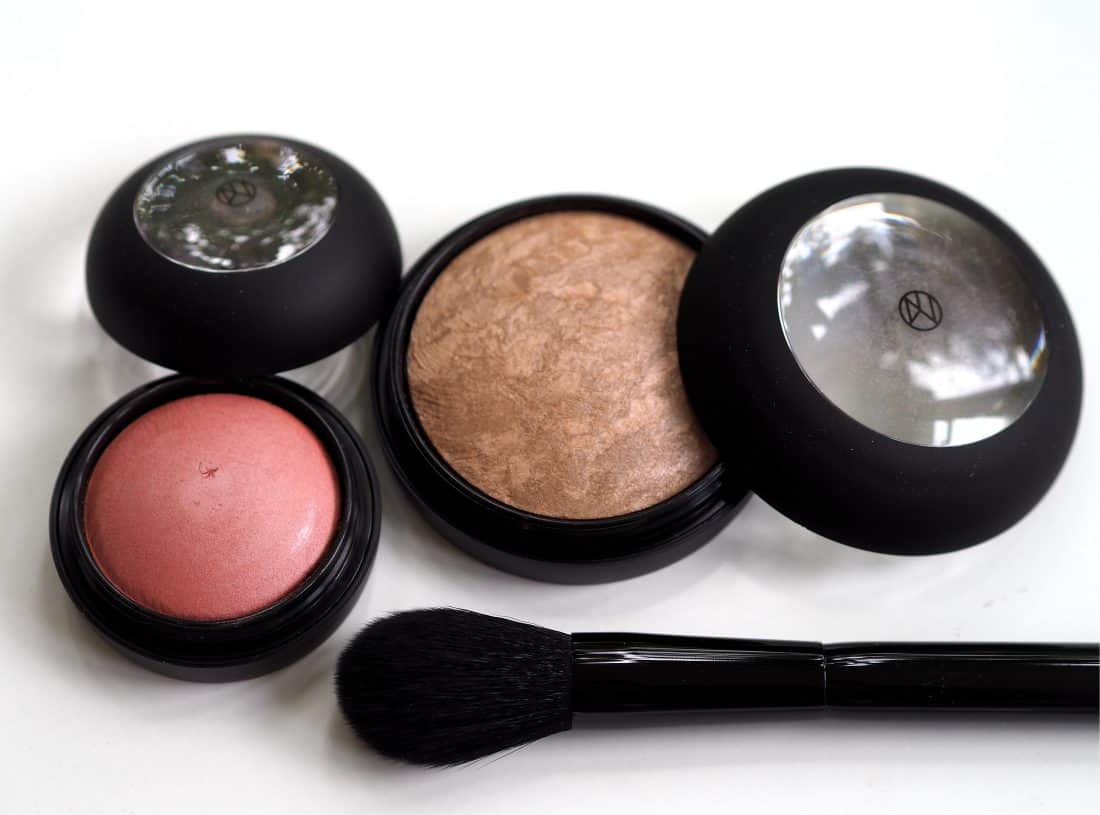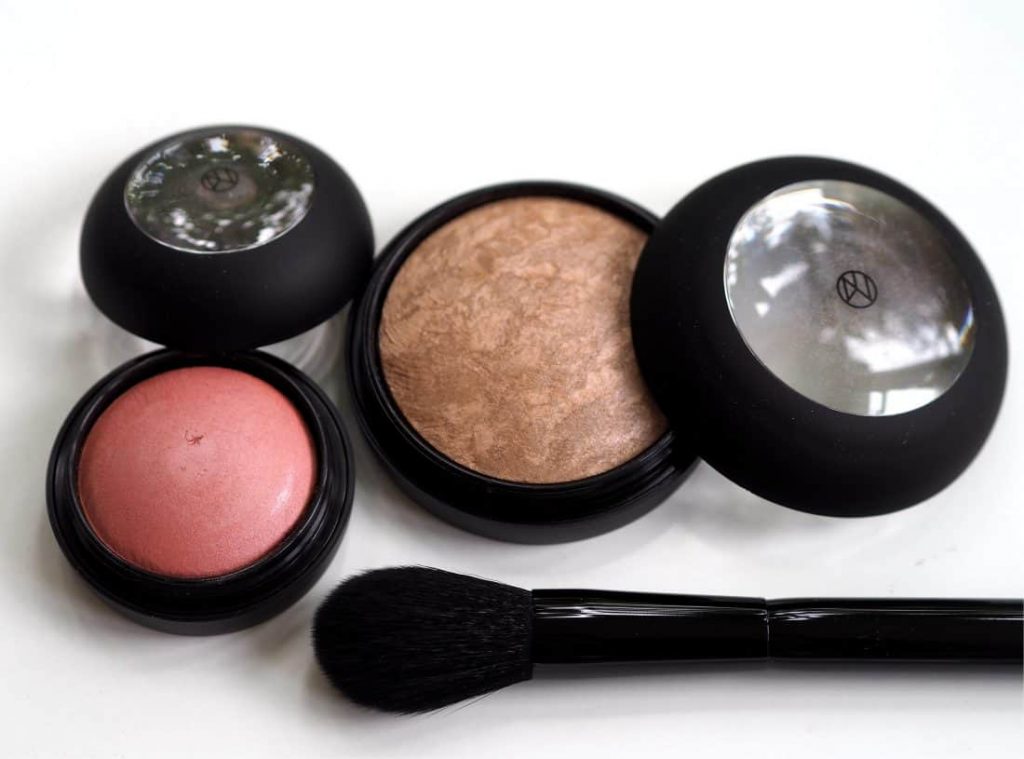 The formula is heavily loaded with pigments and can be applied to wet or dry skin tones. The blush is finely friended to give you a streak-free finish and protects your skin against environmental aggressors. Thanks to the anti-aging ingredients present inside it, now you can have that sun-kissed warmth without burdening your skin too much.
It aligns your bone structure how you want, so your skin looks lifted and firmer. While it is a big yes for many, some users might feel a bit pricey for a blush. A better alternative would be the Milani Baked Blush which not only offers you a vast pool of highly buildable colors but comes at a humble price tag that costs only a fraction of Il Makiage.
Who Is Il Makiage For?
Those who are trying to elevate their makeup game
People need more defined eyebrows and lashes
People want to opt for lightweight formulas
Those who wish to have a streak-free application
People who dont want oily or shiny makeup
People who love a rich payoff of pigments
Those who want a clean and safe formula
Customer Feedback | Il Makiage Reviews
Naomi commented, "At first, I thought this was another trap I had fallen into when I first applied the foundation. However, as it gradually blended, it gave my skin the smoothest finish and completely hid my blemishes. Honestly, I was not expecting it to be this good, and now I can't stop using it every alternative day. Even my sisters love it for creating heavy and minimalistic makeup looks!"
Pauline mentioned, "This did not impress me, and I am a bit disappointed because I was looking forward to seeing good results. I guess this does not work for every skin complexion after all. I wish I had done better research before buying this!"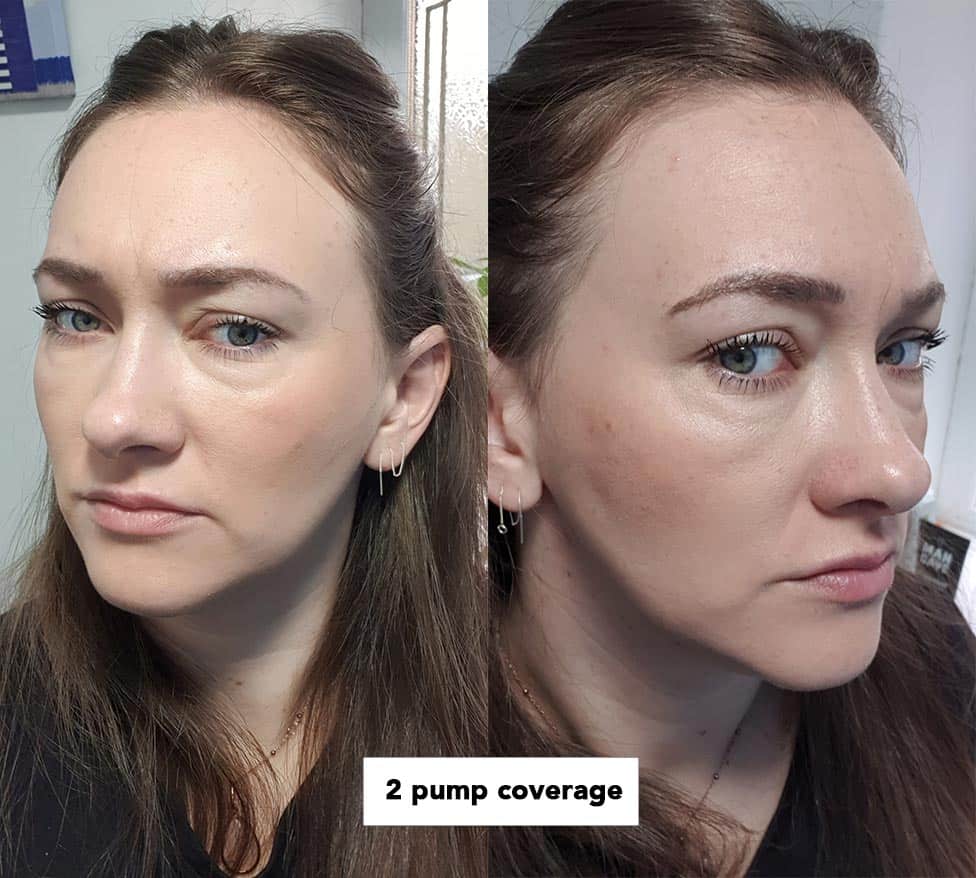 Carlie pinned, "Never thought I would say this, but this brow formula has all my heart. It gives a lot of definition to my eyes, and I feel very confident when I step out of the house now!"
Franchesca said, "After reading many positive reviews online, I decided to try it. I thought it would suit me nicely because I have a very light complexion and most of the products I have used match ideally. However, I had a lot of difficulty in blending it."
Chelsea J. expressed, "Best foundation I have used to date. I have already finished three bottles and can't wait to buy another!"
FAQs | Il Makiage Reviews
Is Il Makiage good for mature skin?
The brand claims that all Il Makiage products are suitable for mature skin. This is because their composition has been derived from nourishing ingredients like jojoba oil, vitamin E, and hyaluronic acid that pamper the skin with antioxidants and anti-aging benefits. The formulas are hydrating and minimize dryness, giving you a traceless and wrinkle-free makeup look.
How long does a bottle of Il Makiage last?
The 30ml bottle or 1-ounce jar of the Woke Up Like This Foundation from the brand will easily last several months, even if you use it daily.
Is Il Makiage water or oil-based?
The WOKE-UP LIKE THIS FLAWLESS BASE FOUNDATION of the brand is turning heads wherever it is going and is the brand's bestseller for a reason. The formula boasts of being wholly water-based and free of oil, so it won't clog your pores. It is also 100% cruelty-free and has not been tested on animals.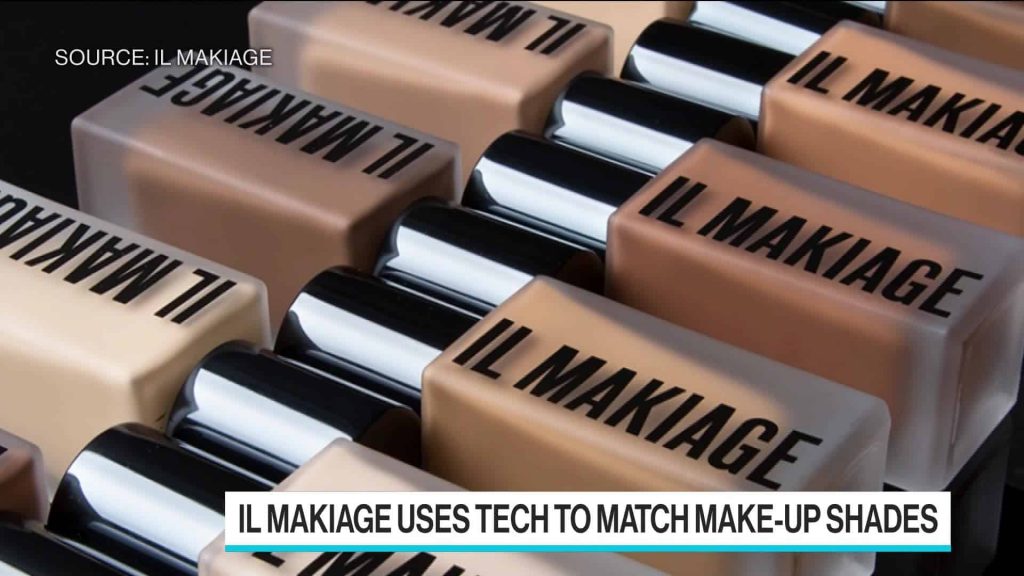 Does Il Makiage stain clothes?
No Il Mkaiage products do not stain your clothes. This is because all the brand compositions are transfer-free, easy to apply, ultra-blendable, and possess a quick-drying foam. For this reason, they won't stain your clothes, sheets, or towels.
Is Il Makiage paraben free?
Il Makiage products are paraben-free and sourced from healthy and nutritious natural ingredients, so your skin's wellness is not compromised. No matter your skin type, all products are ethically designed to give you a good time.
Does Il Makiage cover dark circles?
The Il Makiage concealer will easily cover your dark circles effortlessly and give you a more natural-looking makeup application. You might have to apply it more than one time in a full day. However, it will hide all your imperfections, provided you choose the right shade. You can take the brand's color-matching quiz to find what suits you best.
Closure
While decoding the brand's efficacy, most trusted reports had something positive to say. These oil-free blends of brand favorites give you a much more refined and smoother look than any Snapchat filter will ever give! Most of the Il Makiage Reviews weighed in by editors are coming out to make a good impression on beauty geeks, who now can't stay away from the brand. What users loved the most was the ease of bendability of the products and their weightlessness. If you dont wish to limit yourself and bring out the best, you know what you can count on this season!
I'm Sarah Abraham, the founder and co-author of Blushastic.com and a professional makeup artist. Beauty is more than just skin deep, and that's why I'm passionate about sharing my knowledge and experience to help people feel confident and beautiful on the inside and out.
Whether it's skincare, haircare, or fashion, my goal is to empower women to feel their best. With my expertise in the beauty industry, I strive to provide practical advice and tips that are accessible to everyone, regardless of their skill level or budget.