Paying close attention to your skin's needs and concerns is the key to achieving a flawless makeup look. Slathering the same foundation on your face as you did in your teens or early twenties while you have prominent wrinkles, fine lines, blemishes, and sagging is a bad idea. Our skin changes as we age, so updating your makeup routines to meet your skin's changing needs is critical. While numerous foundation options are on the market, your mature skin requires a unique formulation to enhance your features in the best way possible.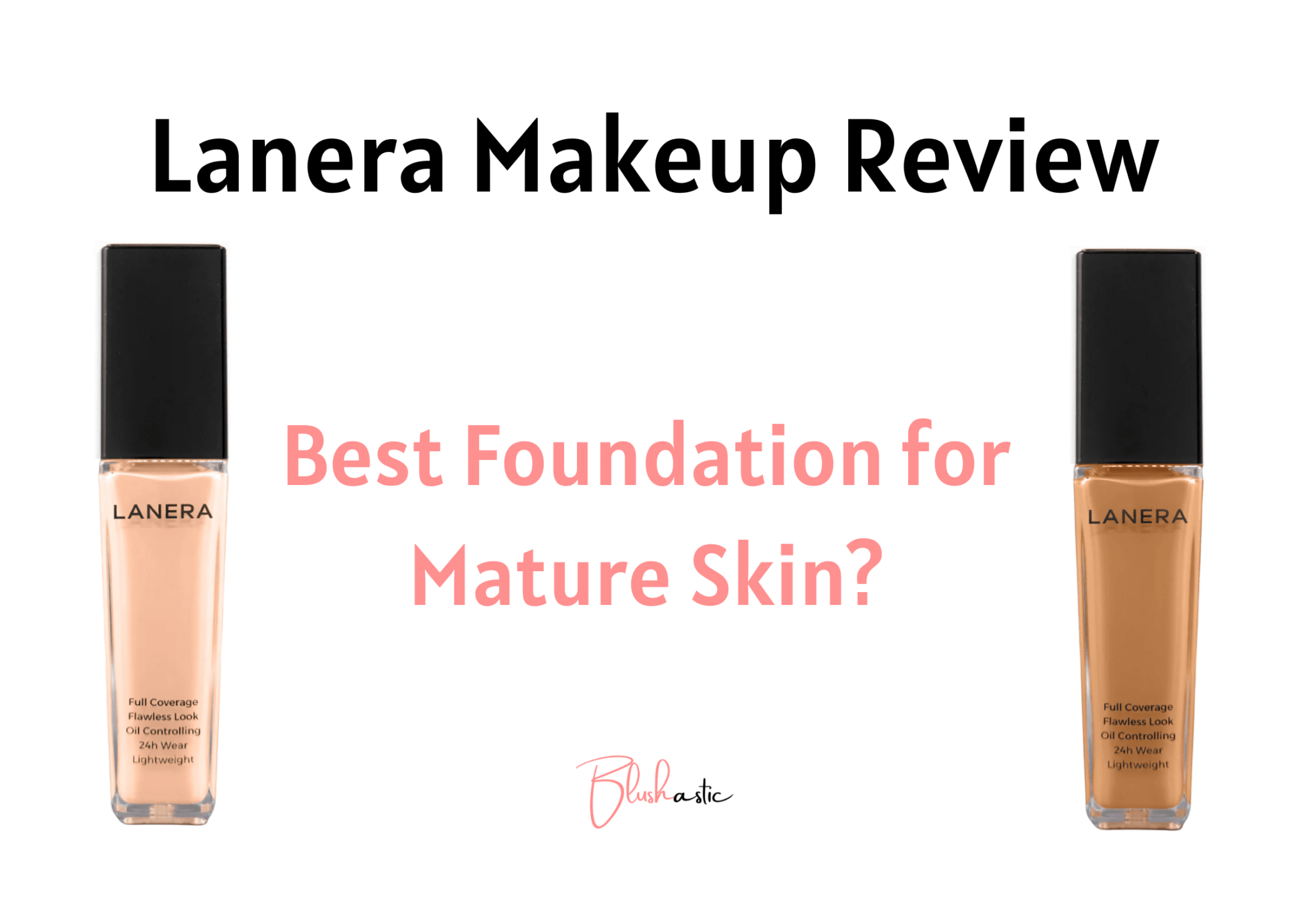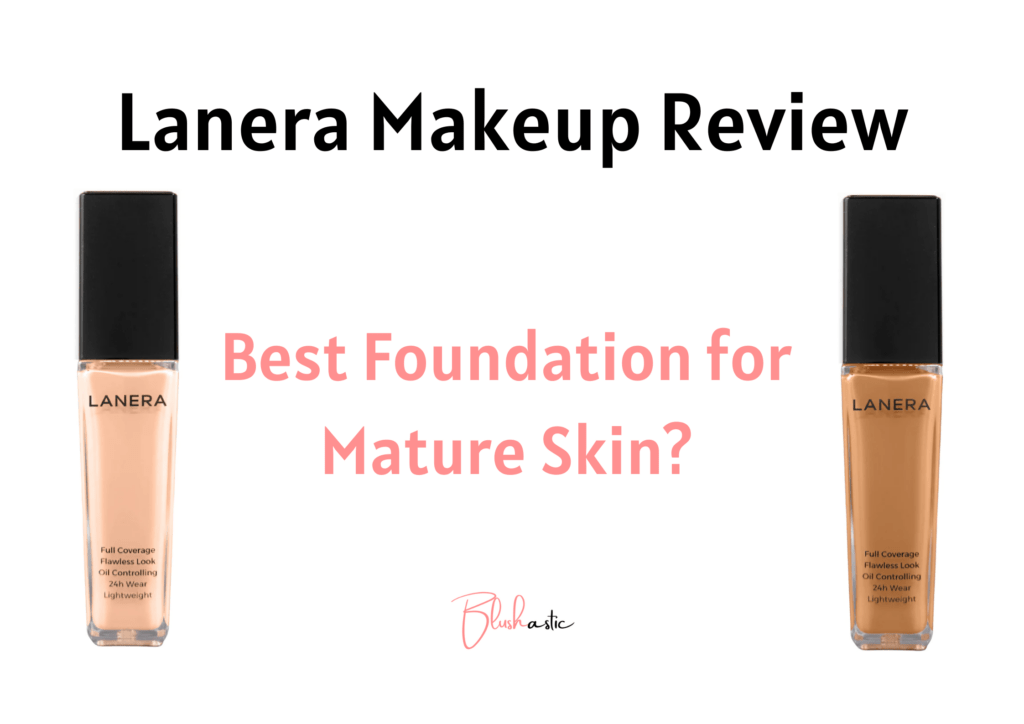 I recently discovered the Lanera Foundation, which is formulated for women over the age of 40. Its high coverage promises to conceal common signs of aging, such as wrinkles, redness, blemishes, and dark circles. But does it truly tick the boxes for being suitable for mature skin? Will it assist you in achieving the bright, smooth, and even skin you desire? We will attempt to answer all these questions by evaluating this foundation using various criteria. I'll also compile some consumer Lanera Makeup reviews to see if this foundation lives up to its claims.
Lanera Makeup Reviews | Worth A Try?
Aging has various effects on your health, including changes to your skin. It slows the production of vital proteins such as collagen and elastin, responsible for our skin's strength, bounciness, and resilience. As a result, we see fine lines, wrinkles, and sagging on our faces. If you are someone struggling with signs of aging, I recommend adding EELHOE Collagen Serum to your skincare regime, as it boosts collagen production and eliminates wrinkles, fine lines, and spots in less than a week of consistent use.
Our skin becomes thinner and more fragile, increasing the appearance of spots, blemishes, and darkness. Furthermore, a decline in the production of natural oils causes the skin to become dry, rough, and flaky.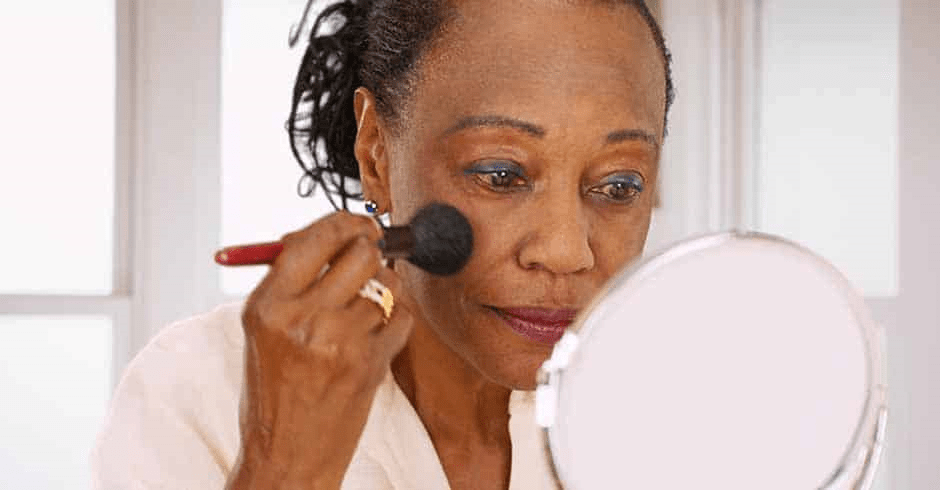 After learning about the effects of aging on our skin, the need for products created explicitly for mature skin becomes clear. Before we get into the features and benefits of the Lanera Foundation, let's go over some things to consider when choosing a foundation for mature skin.
Determine your skin type, undertone, issues, and goals.
Look for formulations made with natural ingredients and free of harsh chemicals.
Choose moisturizing foundations to reduce dryness and the appearance of fine lines and wrinkles. SPF-containing formulations are fantastic and preferred.
Decide on the level of coverage you require. Choose a full-coverage foundation if you have uneven skin tone, dark spots, or dark circles.
Perform a patch test beforehand and discontinue using the product if it irritates the skin.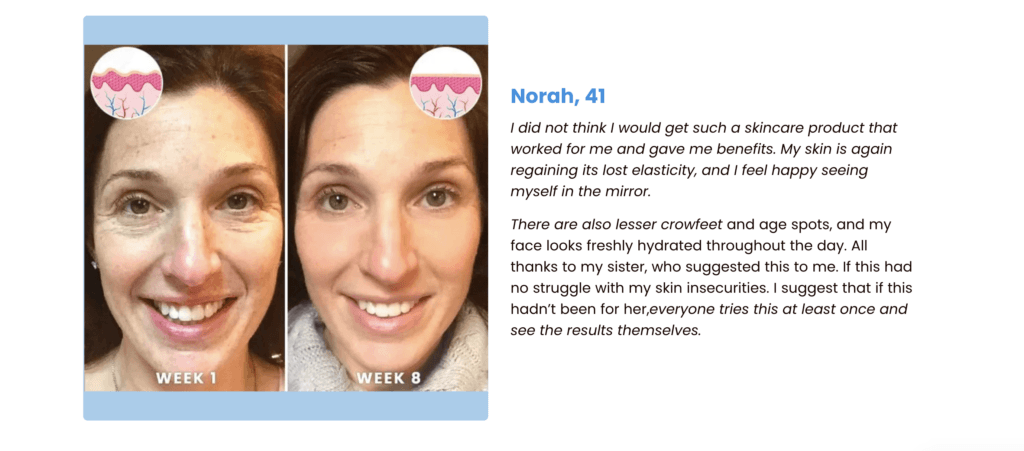 Read how Norah (41) erased wrinkles and fine lines in just 8 weeks; you can witness visible results in less than 2 weeks – CHECK THIS OUT.
What Is Lanera Foundation? 
Lanera Soft Matte Liquid Foundation is a full-coverage foundation for women over 40 to achieve flawless makeup that lasts all day and night. Its hypoallergenic formulation is free of common allergens, toxins, and fragrances, making it ideal for mature skin. It claims to blur wrinkles, hide blemishes and age spots, conceal dark circles, and reduce uneven texture. Let's go into more detail about it below.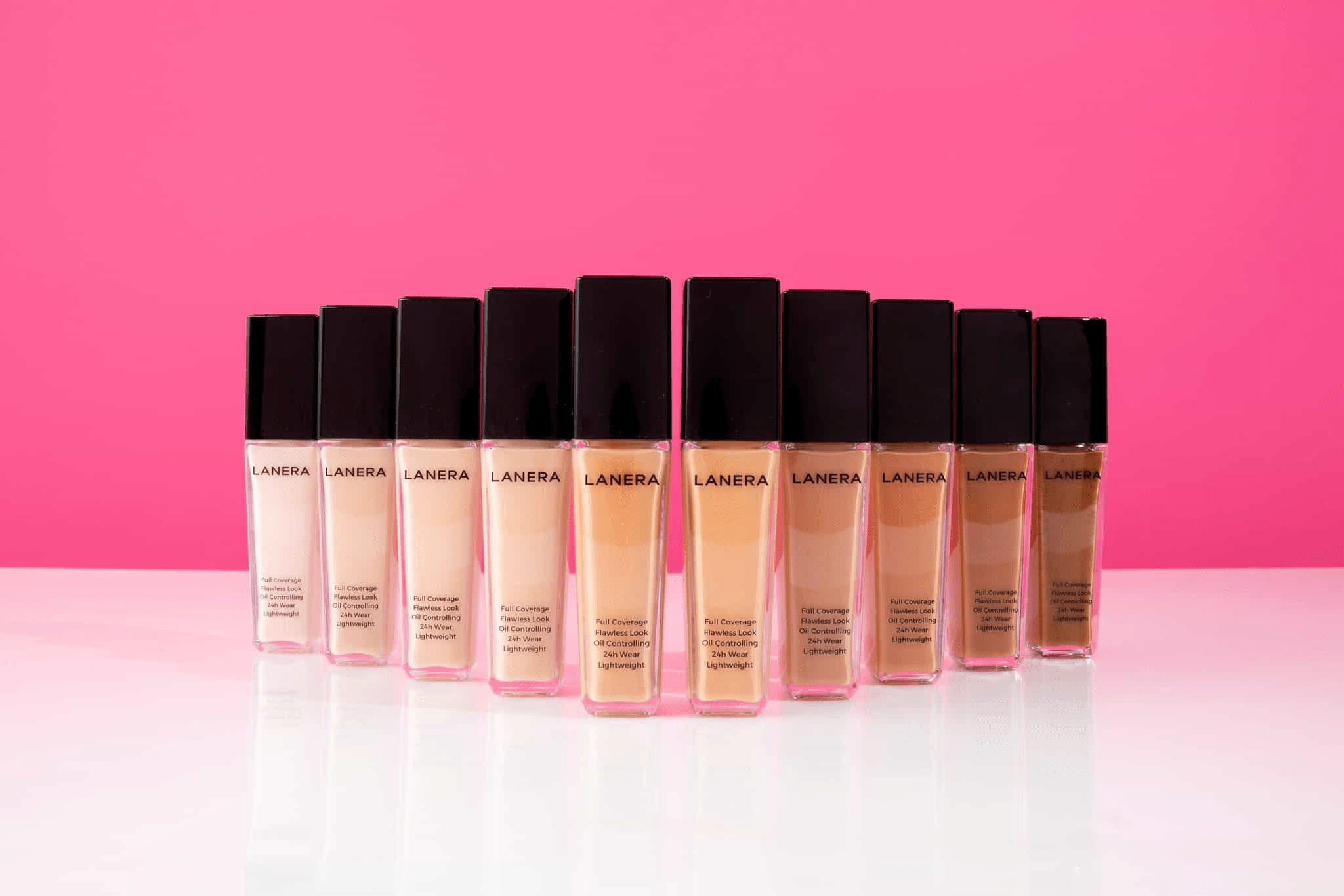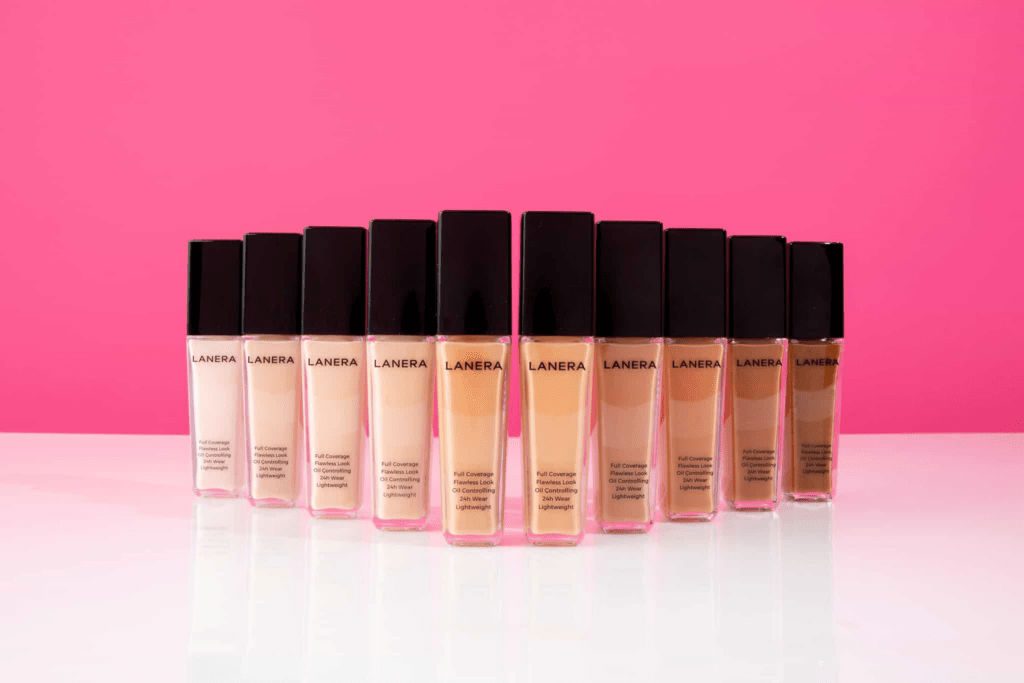 Ideal For
Lanera Soft Matte Liquid Foundation is ideal for meeting the unique requirements of aging skin. It is suitable for all skin types and has no irritating or undesirable side effects. You could use this foundation to deal with any of the following.
Hydration: Lanera Foundation contains moisturizing ingredients such as Propelyn Glycol, Butylene Glycol, and Isododecane, which help to reduce dryness and flakiness. As a result, the skin appears smooth, supple, and glowing.
Fine lines and Wrinkles: This foundation is lightweight and easy to blend. It does not settle into wrinkles and creases on your face, so it does not appear crepey or cakey. It also reduces the visibility of uneven texture and bumps on your skin.
Dark Marks: The Lanera Foundation is ideal for mature skin prone to age spots, blemishes, and darkness. It provides full coverage and aids in achieving an even-toned look. Its pigmentation can also help in concealing tattoos.
Sensitivity: Our skin becomes more sensitive as we age and may react negatively to certain elements. The Lanera Foundation's formulation is very gentle, making it suitable for sensitive skin. It contains no harmful substances or fragrances.
Natural Look: Achieving a natural look can be difficult with wrinkles, lines, and sagging. Lanera supports you in overcoming these challenges by giving you a natural and radiant appearance. It enhances your appearance in a subtle but noticeable way.
Shade Range
Lanera Foundation is available in ten shades to accommodate a wide range of skin tones. These colors are numbered from L1 to L10 and have a name to match. These colors also cater to undertones like pink, yellow, dark, and neutral.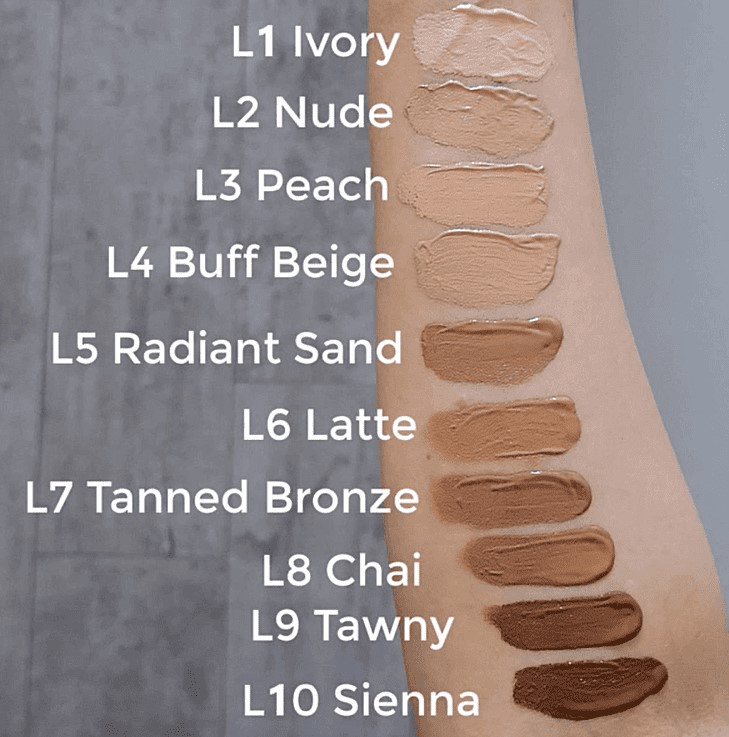 Lanera's official website contains all relevant information about the shades and their undertones. They also have a shade finder that swatches each shade to help you choose the one that is best for your skin tone. You can also purchase two shades, one lighter and one darker, to create the ideal custom shade for your skin color. Here is a basic shade list to help you choose one based on your skin tone. Here is a basic shade list to help you choose one based on your skin tone.
| | |
| --- | --- |
| Skin Tone | Shades Available |
| Porcelain | L1 (Ivory) |
| Fair to Light | L2 (Nude), L3 (Peach) |
| Light to Medium | L4 (Buff Beige), L5 (Radiant Sand) |
| Warm Medium | L6 (Latte), L7 (Tanned Bronze), L8 (Chai) |
| Deep Tan | L9 (Tawny), L10 (Sienna) |
Consistency and Performance
This foundation has a lightweight and blendable texture. It does not leave the skin looking dry or patchy, and it does not settle into fine lines or pores. It provides a soft, natural appearance without drawing attention to any skin flaws.
The Lanera Foundation has a high pigmentation, allowing you to conceal redness, blemishes, acne, and tattoos effectively. Lanera guarantees this foundation will last all day and night with little to no touch-ups. It is waterproof, so it will not budge or move from its position even if you sweat, get wet, or live in a humid climate. Full coverage, water-resistant foundations like this one are ideal for important events like weddings or concerts, people with oily skin, and for outdoor activities.
Packaging and Price
Lanera Foundation is packaged in a sleek 30 ml glass bottle with a pump. The bottle's design is pretty simple, with the brand's name and a few other details imprinted on it. The glass packaging lets you clearly see the foundation shade and how much product is left inside. The pump allows you to easily dispense the required amount of the product while preventing air or other elements from interacting with it.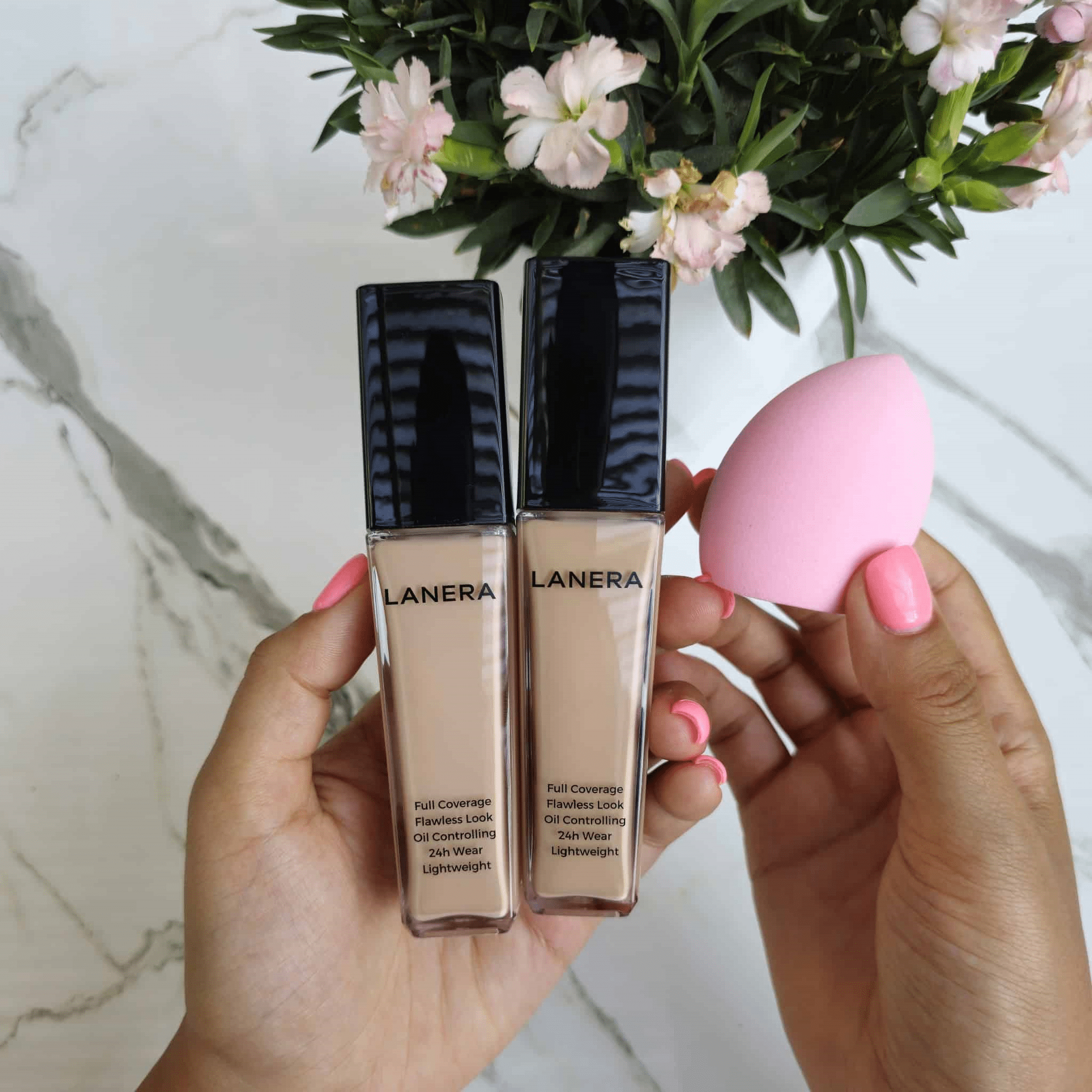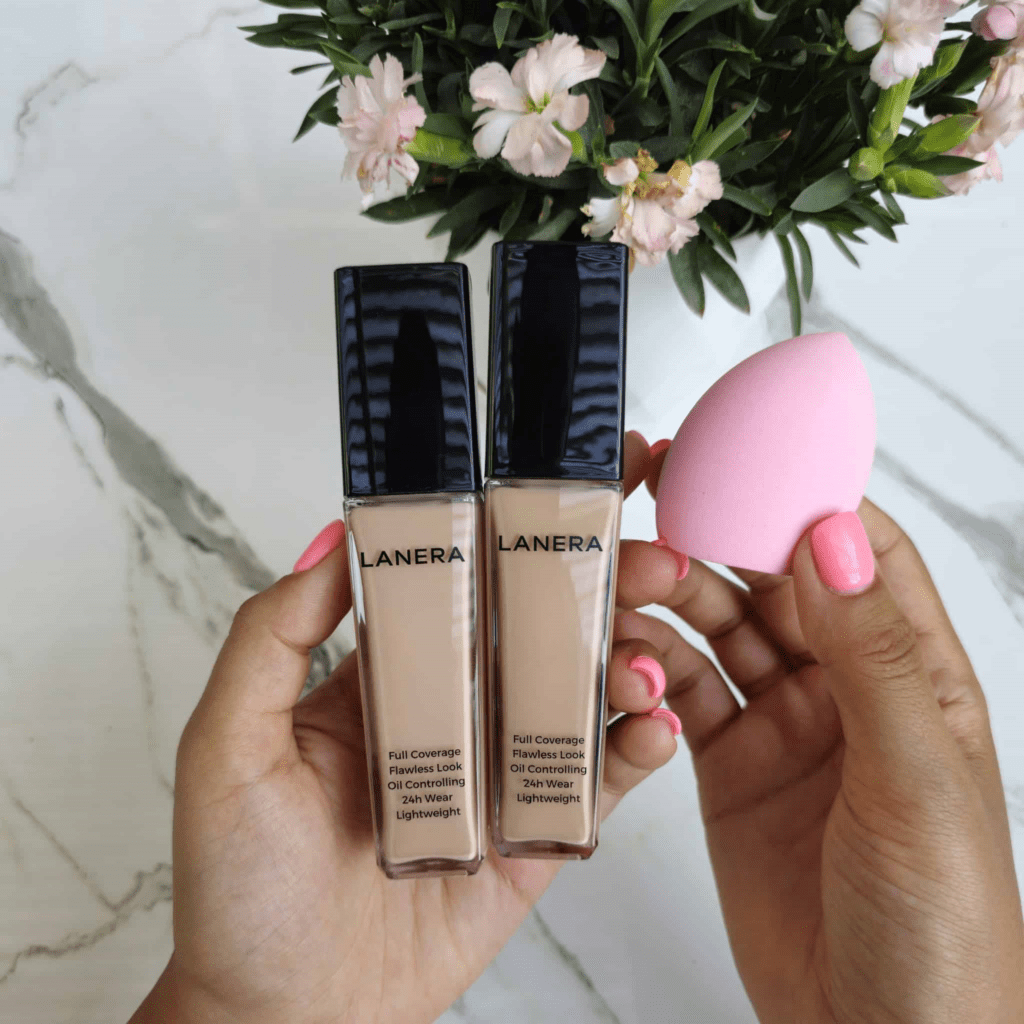 Lanera allows you to buy a single bottle of foundation or a set of two (including a sponge and free shipping). Usually, this foundation would cost between $60 and $142, but the brand offers some great discounts, with prices dropping as low as $30.
How to Use
You can use the Lanera Foundation in the same way that you would use any other foundation. Here are some simple steps to follow.
Wash your face with a mild cleanser and pat your skin dry.
After finishing your skincare routine, apply a primer.
Allow the primer to dry for a few minutes.
Shake the foundation bottle before using the product on your skin.
Pat the foundation into your skin gently with a damp beauty blender. Begin with a small amount and gradually increase the coverage.
Finish your makeup routine.
Merits of Lanera Soft Matte Liquid Foundation
Specially made for women over 40
Vegan and Cruelty-free
Waterproof, weightless, and blendable
Full-coverage
100% skin-safe ingredients
Lasts for 24 hours (full day and night)
Suitable for all skin types and tones
Blurs wrinkles, fine lines, and creases
Conceals acne, spots, and dark circles
Hypoallergenic and non-comedogenic (does not clog pores)
Formulated without harsh chemicals, perfumes, and PEG
30-day return and refund policy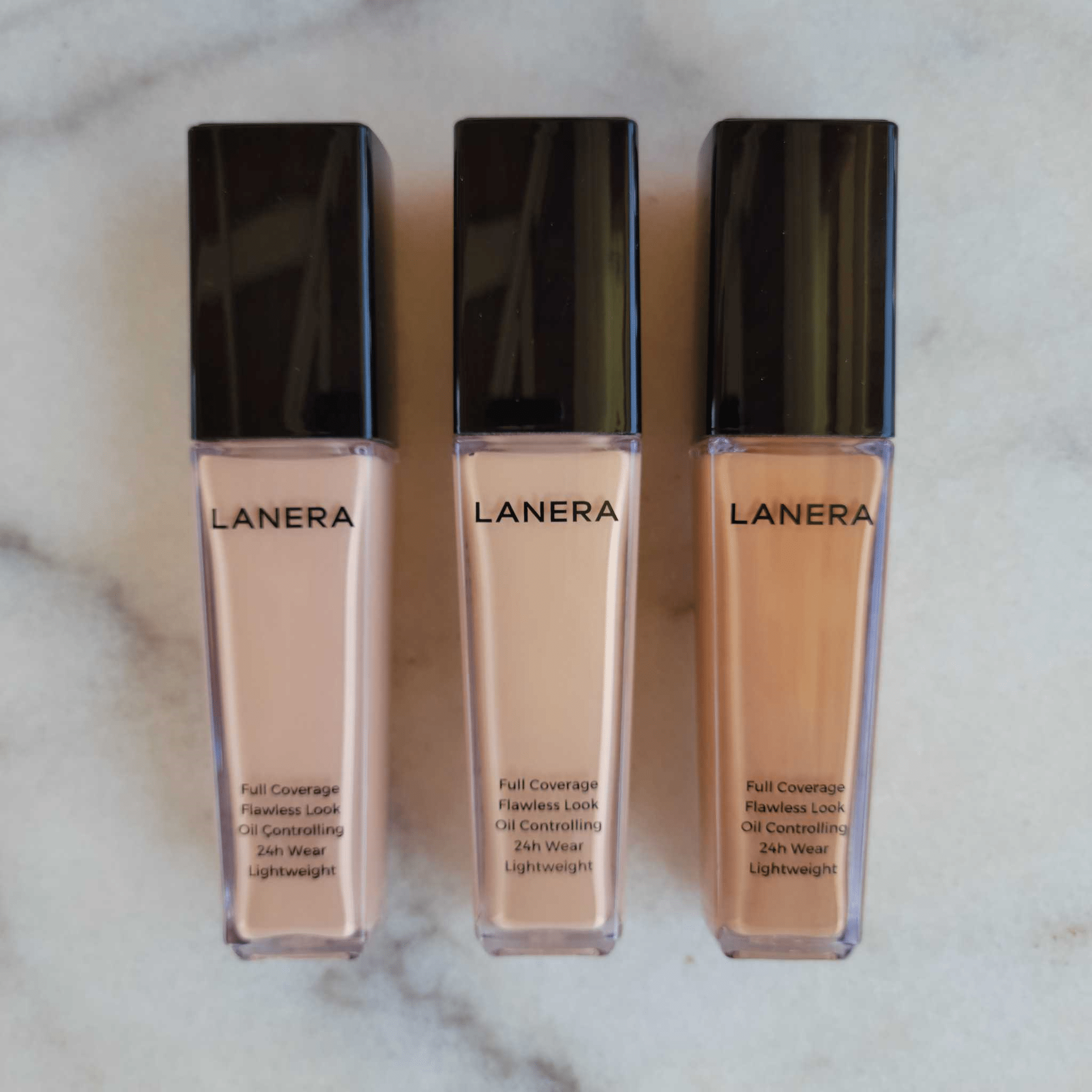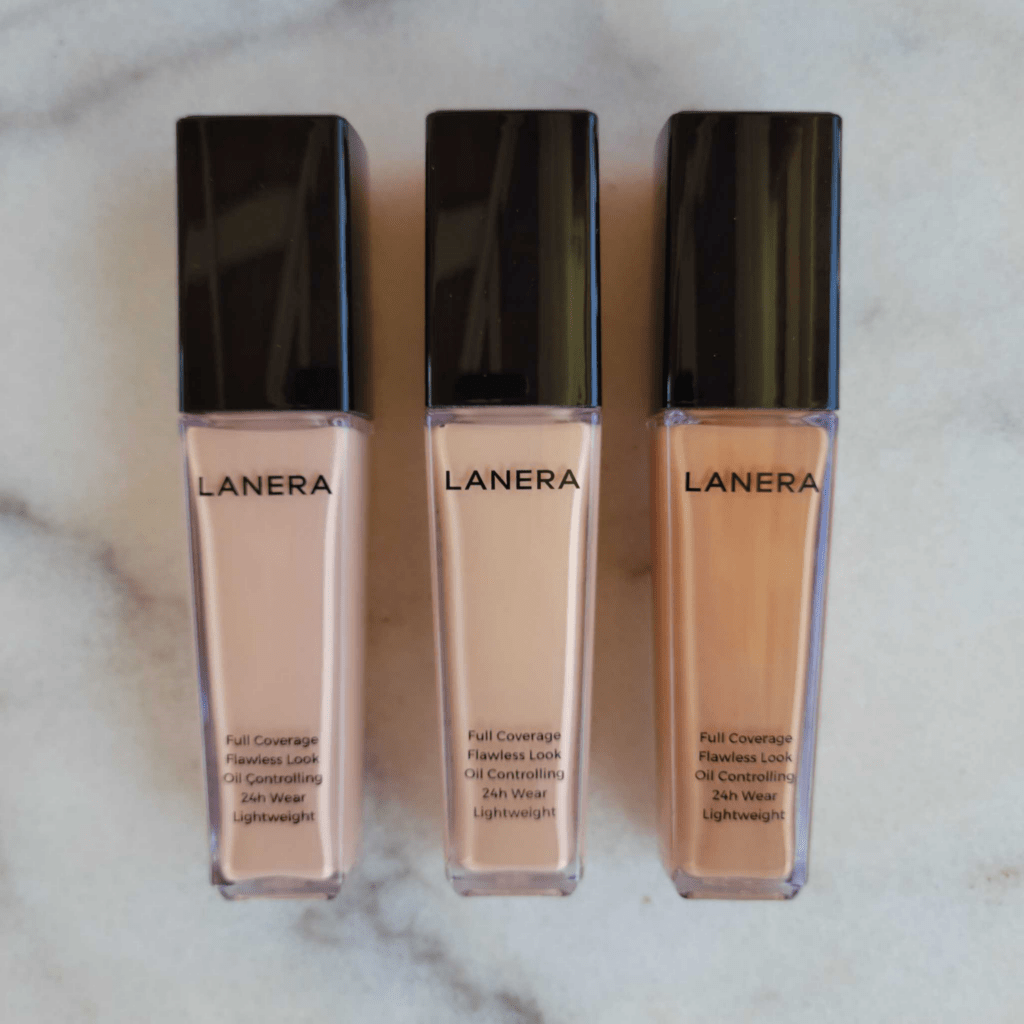 Demerits of Lanera Soft Matte Liquid Foundation
A little pricey
Only ten different shades are available
It contains alcohol that may be drying on some skin types.
Lanera isn't listed on any retail outlets like Amazon or Walmart, which is a bit suspicious, and if you are looking for a reliable and better alternative, consider Neutrogena Hydro Boost Foundation.
Customer Reviews | Lanera Makeup Reviews
You can read multiple Lanera Soft Matte Liquid Foundation reviews on the official brand website. Many of these reviews are thorough and include images to help you understand how the product performs on the skin. I've gathered a few reviews for you here.
Cassandra explained, "I've been dealing with hormonal acne for years, so I have big acne spots on my face that are often inflamed and red. Finding a foundation that works for my skin concerns has always been difficult, but thankfully, I've discovered some foundations that do their job without any adverse effects, and Lanera is one of them. This foundation's pigmentation never fails to impress me. In a single application, it conceals the redness on my face. It also does not irritate or aggravate my acne. I truly adore this product."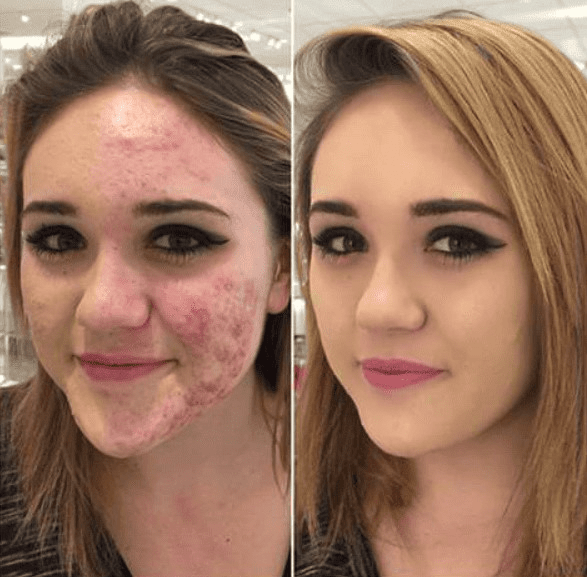 Brenda said, "I discovered this foundation while surfing the internet. After some research, I discovered that it is ideal for mature skin. I was intrigued by the product and wanted to give it a try. I was initially skeptical because I had never purchased anything I found online through advertisements before, but I must say that this product is legit and has significantly improved my makeup routine. Because I am 47 years old, my skin has prominent fine lines, wrinkles, and sagginess. I'm not kidding when I say this product makes me look at least 5-6 years younger. I receive compliments all the time."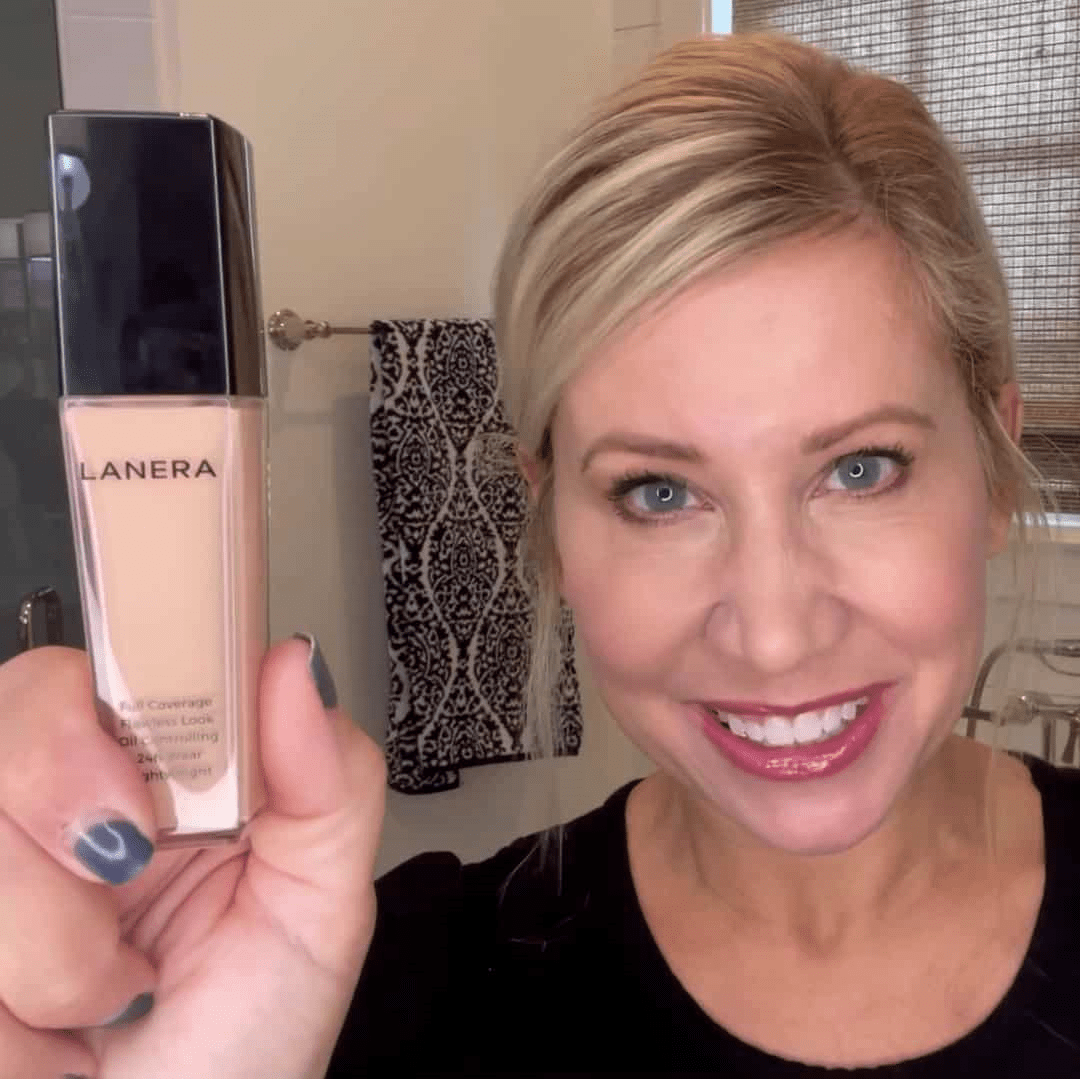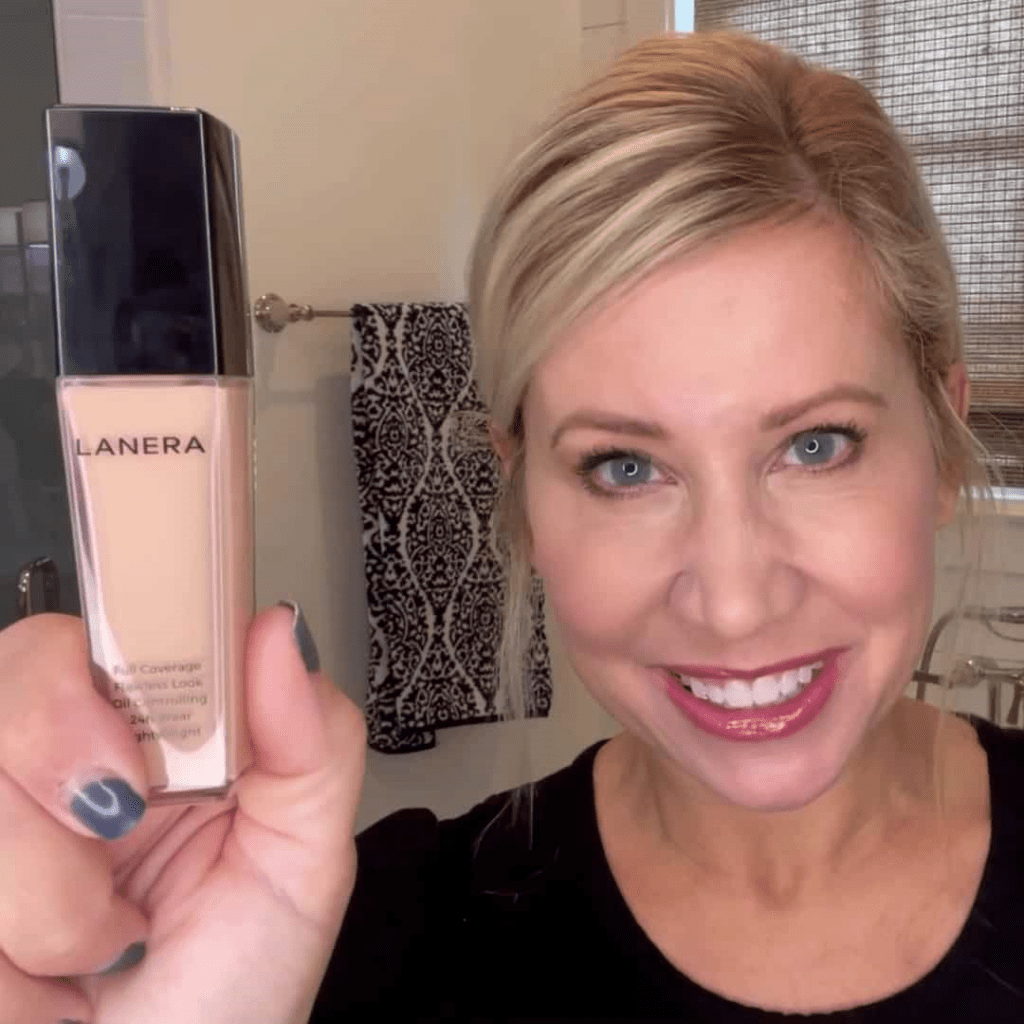 Frequently Asked Questions | Lanera Makeup Reviews
Does Lanera Foundation work?
Lanera Foundation is a highly pigmented foundation that can conceal common aging signs like wrinkles, lines, dark circles, and age spots. Numerous positive Lanera Makeup reviews attest that this product works and effectively delivers on its promises.
Is Lanera Foundation good for mature skin?
Lanera Foundation is an excellent option for mature skin. It is tailored to suit and address the specific skin needs of people over 40. It provides makeup benefits and soothes and hydrates the skin with gentle ingredients suitable for all skin types.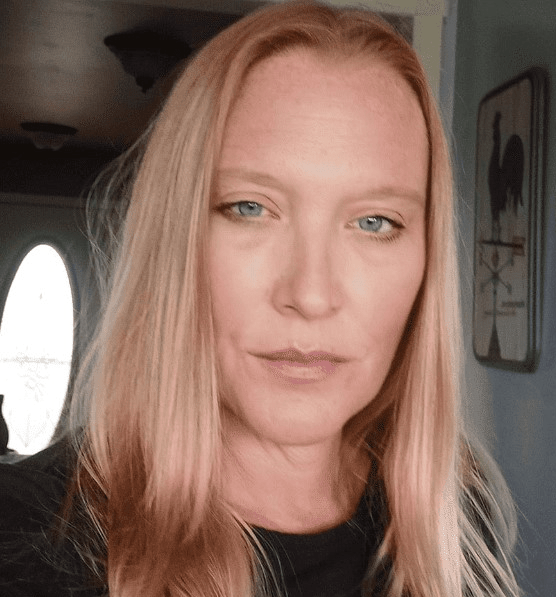 Where to purchase Lanera Foundation?
Lanera Foundation can only be purchased from the official brand website. They do not sell their products through other online or retail stores, instead shipping them directly from their warehouse. So, if you want to purchase this foundation, do so from the official website to avoid scams.
Is Lanera legit?
Lanera Cosmetics is a legitimate beauty company that sells Lanera Foundation. It has an official website that contains all the necessary information to help you learn more about this brand. If you have any questions or concerns, you can contact them via email ([email protected]), and they will respond within a day or two.
Concluding Thoughts
We all deserve makeup options appropriate for our age and skin concerns. Lanera Cosmetics stands out because there aren't many brands specifically catering to mature skin needs. Their foundation is an excellent choice for all the lovely ladies who want to turn back the clock on aging with their makeup skills. This product effectively addresses common aging skin issues, allowing you to achieve a natural and youthful appearance.
This foundation, however, is on the pricey side, so keep an eye out for discounts to help you purchase it at a reasonable price. The company also provides a 30-day money-back guarantee, which allows you to get a full refund if dissatisfied with the product. Several positive Lanera Makeup reviews confirm that this product is well worth a try and is ideal for becoming best friends with your mature skin.
I'm Sarah Abraham, the founder and co-author of Blushastic.com and a professional makeup artist. Beauty is more than just skin deep, and that's why I'm passionate about sharing my knowledge and experience to help people feel confident and beautiful on the inside and out.
Whether it's skincare, haircare, or fashion, my goal is to empower women to feel their best. With my expertise in the beauty industry, I strive to provide practical advice and tips that are accessible to everyone, regardless of their skill level or budget.