Name a beauty product that is so versatile and is our go-to cosmetics. Something that we can wear almost every day on nearly every occasion. As you may have guessed, I am talking about beauty foundations that lay the base for every makeup setting. We are very picky when selecting our foundations, and I understand why. Very few foundations have charmed us with their essence. Nars Foundation is one of them. But this beauty comes with a beastie price. And so, we present to you the excellent 11 Nars Light Reflecting Foundation dupe.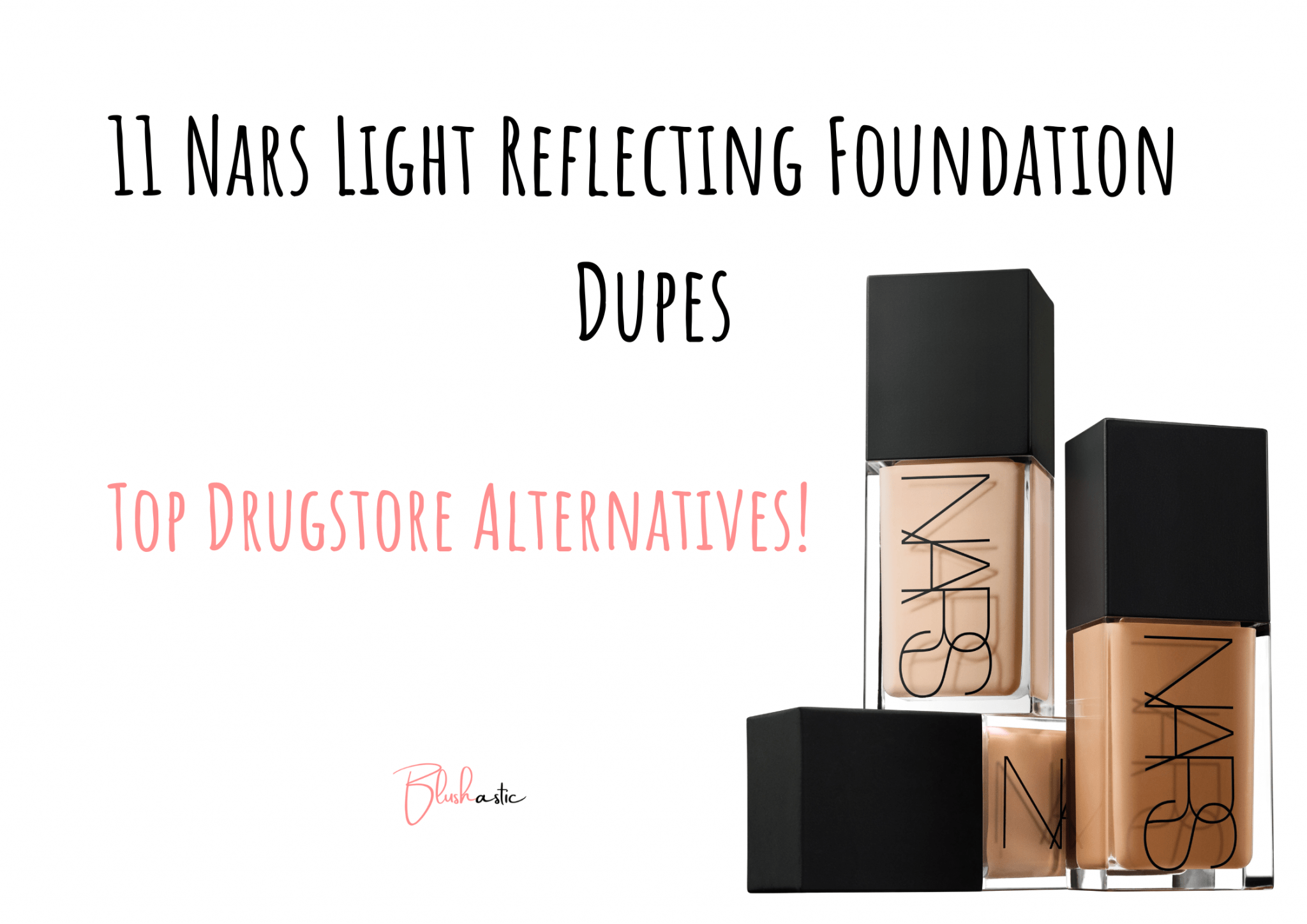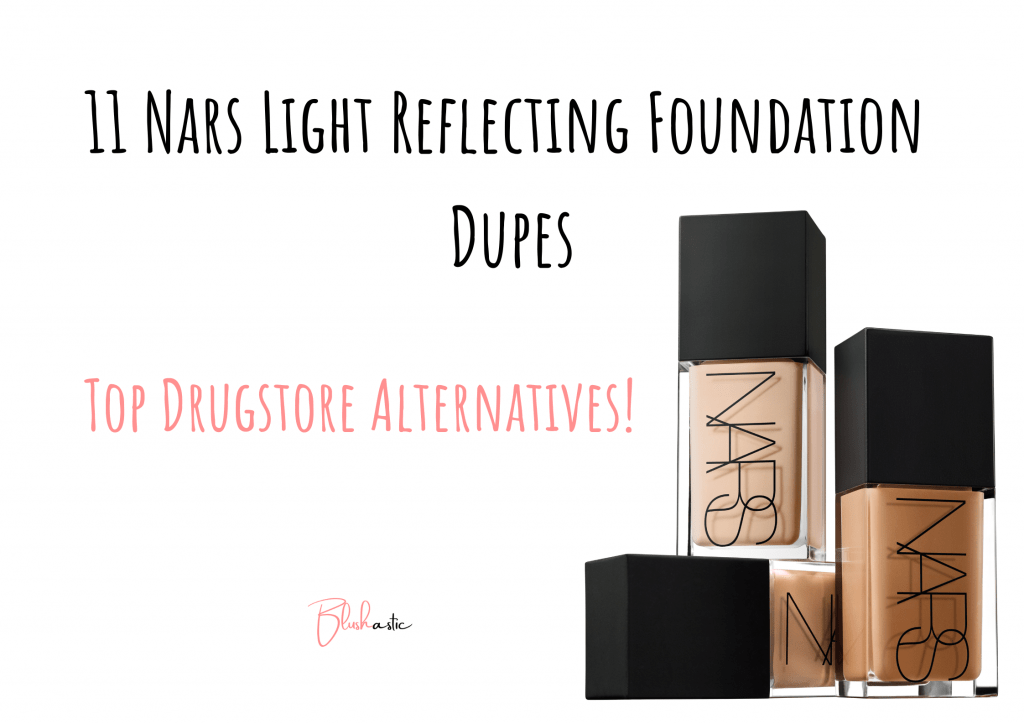 Some people are concerned about their oily skin that automatically unmatches the Nars' excess liquid-like foundation. But we got your back! These dupes tick all the boxes that the Nars Foundation misses.
We recently did a report listing 13 NARS Concealer Dupes for flawless makeup with the same finish. Check it out!
Nars Light Reflecting Foundation Dupe | Select From The 11 Excellent Options!
A foundation gives you the upper hand in concealing your uneven skin tone, dark spots, redness, and pigmentation, leaving your skin in a blotless, smooth texture. Nars foundation is a makeup-skincare-hybrid foundation with a medium coverage giving you a natural finish. It has plenty of different shades and works well on sensitive skin. However, it comes with a hefty price tag. Would you go for it even when you have some great options at an affordable price here? We also covered some foundations for oily skin, as Nars does not suit them.
But before that, it is essential to be well aware of your skin so that you are not stuck in a loop while selecting the correct foundation. Here are some pointers that may help you in getting it right.
The Right Type Of Foundation For You
Decoding the correct type of foundation when given various options can be scary. I am sharing a few points to consider while choosing your shade to simplify the process. It becomes easy when you know your skin type, your undertones, and the kind of coverage you would want. It goes something like this:
Skin types play a pivotal role in deciding the fate of your foundation. Dry skin may like to go for a foundation that is quite hydrating and helps moisturize the skin. The water-based or oil-based foundation comes into the picture here. Oily skin prefers a matte-based powder foundation or a formulation with the "oil control" tag. And, all of them generally go (without much of an issue) with a combination skin type.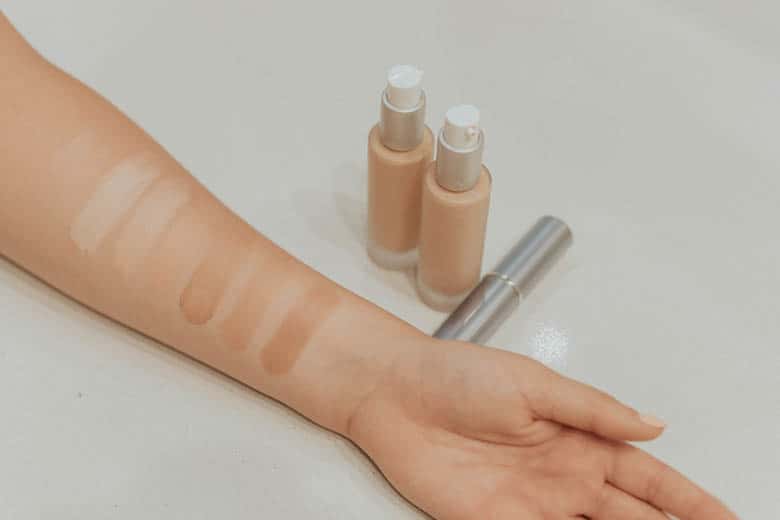 Undertones are also no less important for knowing the right shade of foundation. You may check ways of finding your undertones. If you have a warm undertone, go for a foundation shade with yellow, gold, or peach hues. Cool undertones may ask for a pinkish hue in the foundation. But, in the case of neutral undertones, choose a shade that matches your skin's brightness or contrast (lighting) tone.
Coverage comes a long way in helping you get the kind of foundation you may like. If you love keeping it low and subtle, light coverage gives you that minimal look. Medium coverage, like in BB or CC cream, keeps the natural finish intact, but you can build up on it as much as you want. It covers up the skin more with further strokes. Lastly, full coverage gives you that complete, even-toned layer to the skin. It is buildable, so you can alter the number of additional layers depending on the occasions you go to.
Such is the gist; you can watch the video above anytime to learn more. But for now, let's get started with our first dupe.
As I said earlier, I hear you oily-skinned folks. So, keeping this product to the fore is intentional. But honestly, I feel that this Maybelline's foundation from the Fit Me series is a life-saver for the ones reeling under the perplexity of choosing a foundation they can call theirs. And you get to know why. It can compete with the Nars Foundation in many areas. One of which is giving numerous shade options. It has 40 different shades under its bag, so it will be easy to find the right shade.
Similar to how the Nars Foundation is friendly on sensitive skin, so is this Maybelline foundation. Plus, it comes in medium coverage, so you can keep the first layer or build up over it as you desire. The two areas where it wins are its finish type and price. The matte finish of this foundation will give your oily skin a good hold, making it last longer. It even goes on normal skin. Much less priced than the Nars', but it gives you quality results. To use it, apply it to your face and blend it with your fingers or a sponge.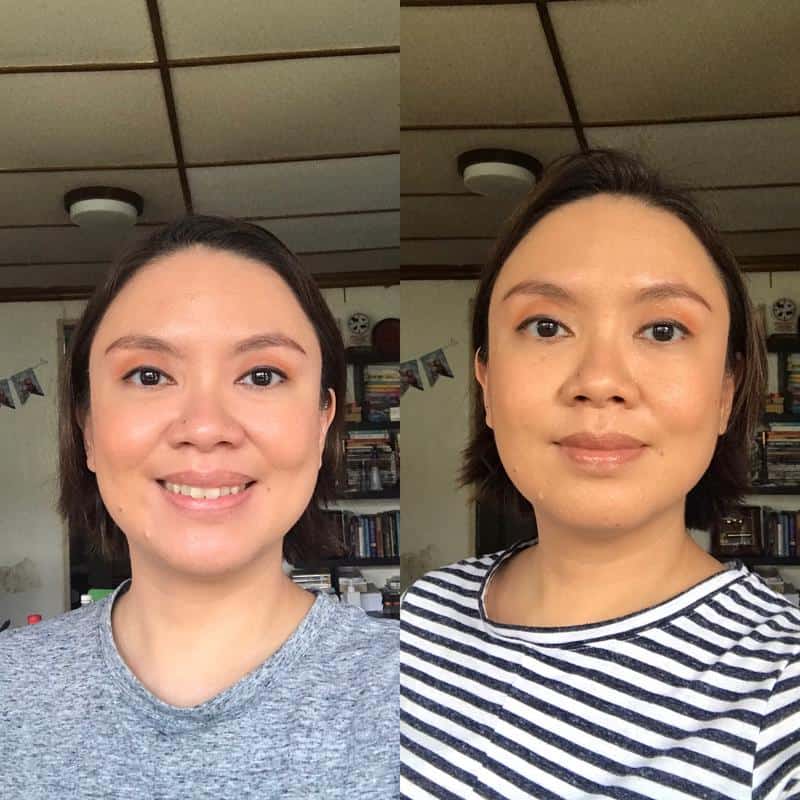 Pros
Non-comedogenic, and hence suitable for sensitive skin.
Dermatologist Tested
Long-lasting and easy to apply.
Ideal for normal to oily skin types.
It gives a natural, matte finish.
Lightweight in nature.
Travel-friendly.
Cheap and effective.
Cons
Not suitable for dry skin.
It offers fewer shade options than the Nars Foundation.
This product is flammable until dry, so keeping it away from fire, flame, or heat is vital.
The second option also belongs to the family of Maybelline Fit Me. If the previous one excluded your dry skin, this one compensates. Due to its luminous finish, I think it is fit to be a great alternative to Nars Sheer Glow Foundation. And you can be assured of its subtle sheer that does not look 'extra.' Suppose you seek a foundation that hydrates your skin and keeps your rough patches at bay. In that case, there is no better option than Maybelline Fit Me Dewy Foundation. It lays smooth on your skin and keeps the moisture locked with time. You get the natural dewy finish and a product to shield your face from sun damage with its SPF 18.
With 24 available shades, you can take the liberty to choose the right one for your skin. Like the Nars Foundation, the coverage of this foundation is also medium and buildable. People pour in plenty of good ratings for this product. They love how light it feels on their skin. This foundation even tones the face hiding all the imperfections to give the ultimate radiant look. The drugstore price makes it readily available to be a part of your makeup set.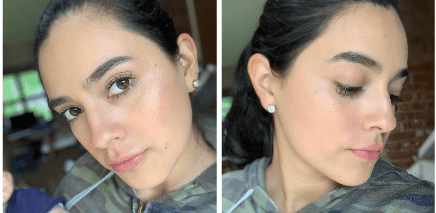 Pros
Hydrates and smoothes the skin.
Allergy-tested and Non-comedogenic.
Dermatologist-tested and fragrance-free.
It gives a dewy, luminous glow to the skin.
Easy to apply.
It comes with SPF 18.
Cons
Only a few shade options are available.
Unsuitable for oily skin.
If you are a fan of the dual feature of Nars Foundation's makeup + skincare, you should check out this product. Tinted serums can give well-pigmented makeup coverage like the base of any makeup. The 1% hyaluronic acid is apt to help nourish your skin with intense hydration. Hyaluronic acid is a well-known skincare ingredient with many benefits.
You can wear this serum alone or layer it with other makeup products. I let it dry for some time or lightly apply powder so it does not rub off easily. Its lightweight coverage feels airy on the skin. The final look seems radiant and natural. This Nars Foundation dupe is available in 14 shades that strive to match various skin tones.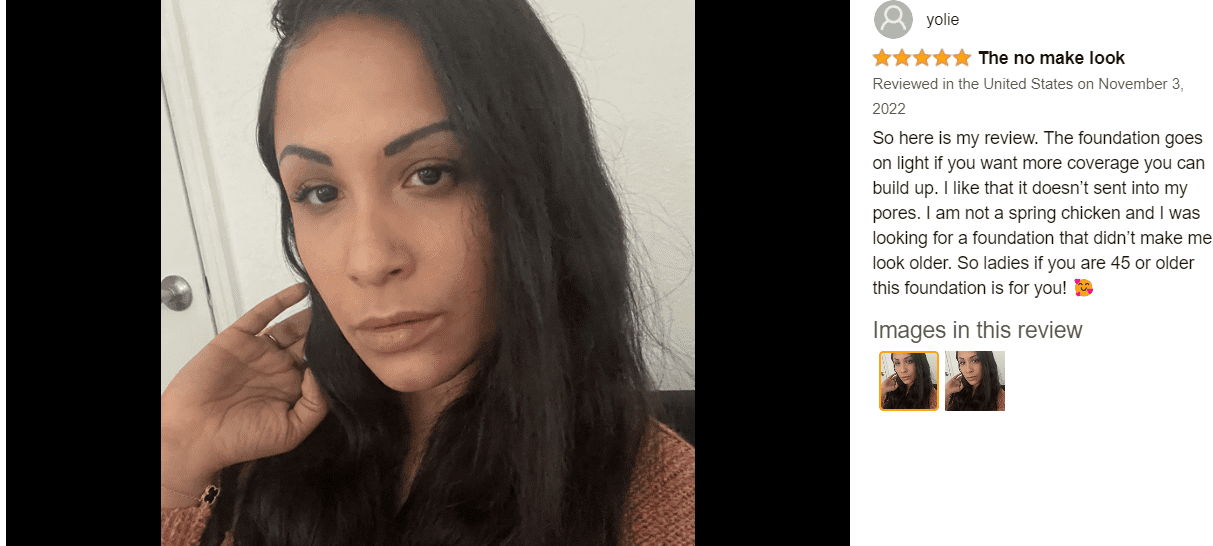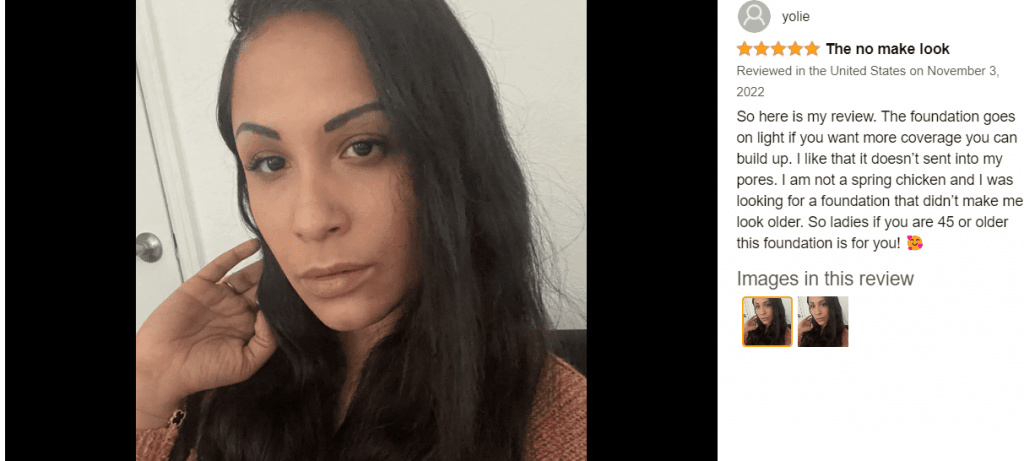 Pros
Fine quality at an affordable rate.
It brightens up the complexion.
Hyaluronic acid improves skin health over time.
Suitable for all skin types.
Cons
Lesser variety of shades.
Some matte-finish lovers may not prefer the luminous finish of this foundation.
Another product that is branded but available at quite a cheap rate. The color payoff of this foundation cream is light to medium. It blends effortlessly on the skin without making it feel heavy or cakey. The formula melts into the face and adjusts to your skin tones. Coming in a medium coverage as that of Nars Foundation, it alters to suit any skin color and texture to give off a natural finish. It even goes well on my sensitive skin. With 47 different shades, a guide is available that comes in handy in finding your right shade.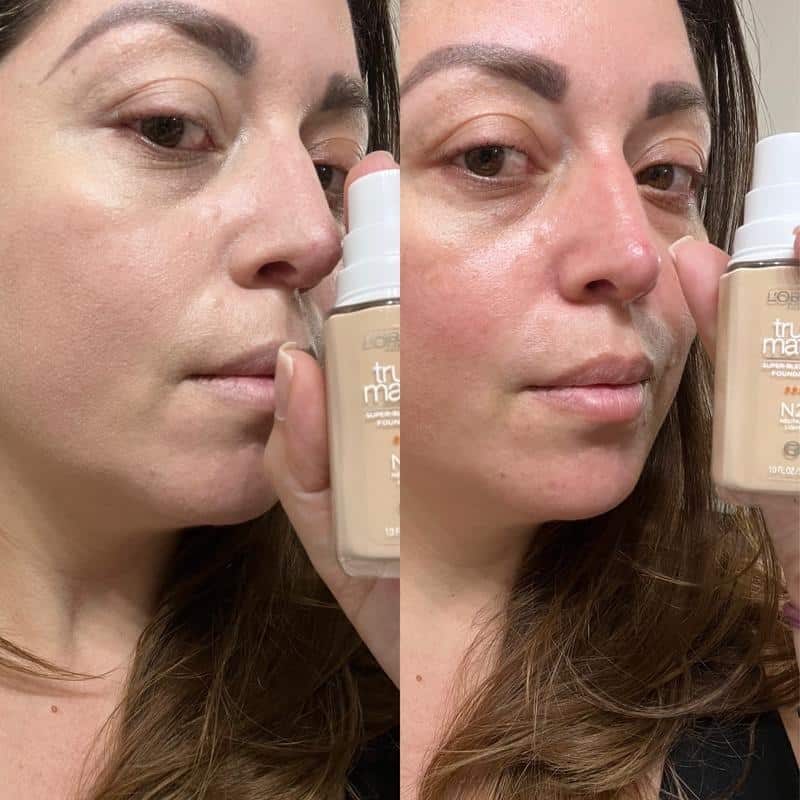 Pros
Free from alcohol, fragrances, and oil.
Non-comedogenic and Vegan.
It comes with an easy-to-use pump.
It has a comprehensive guide to help you get your foundation from its batch.
Cons
Not preferable for a full coverage makeup.
New versions don't have an SPF.
This foundation from L'Oreal Paris is known for its luminosity! The formulation of this product is such that it is intensively hydrating and has the goodness of antioxidants as well as vitamins C and E. Available in 12 shades to flatter warm, neutral, and cool undertones. The medium coverage is buildable and goes with any makeup. The SPF feature is a bonus! This lightweight foundation lasts up to 8 hours. All these benefits make it a suitable proxy for the Nars Sheer Glow Foundation.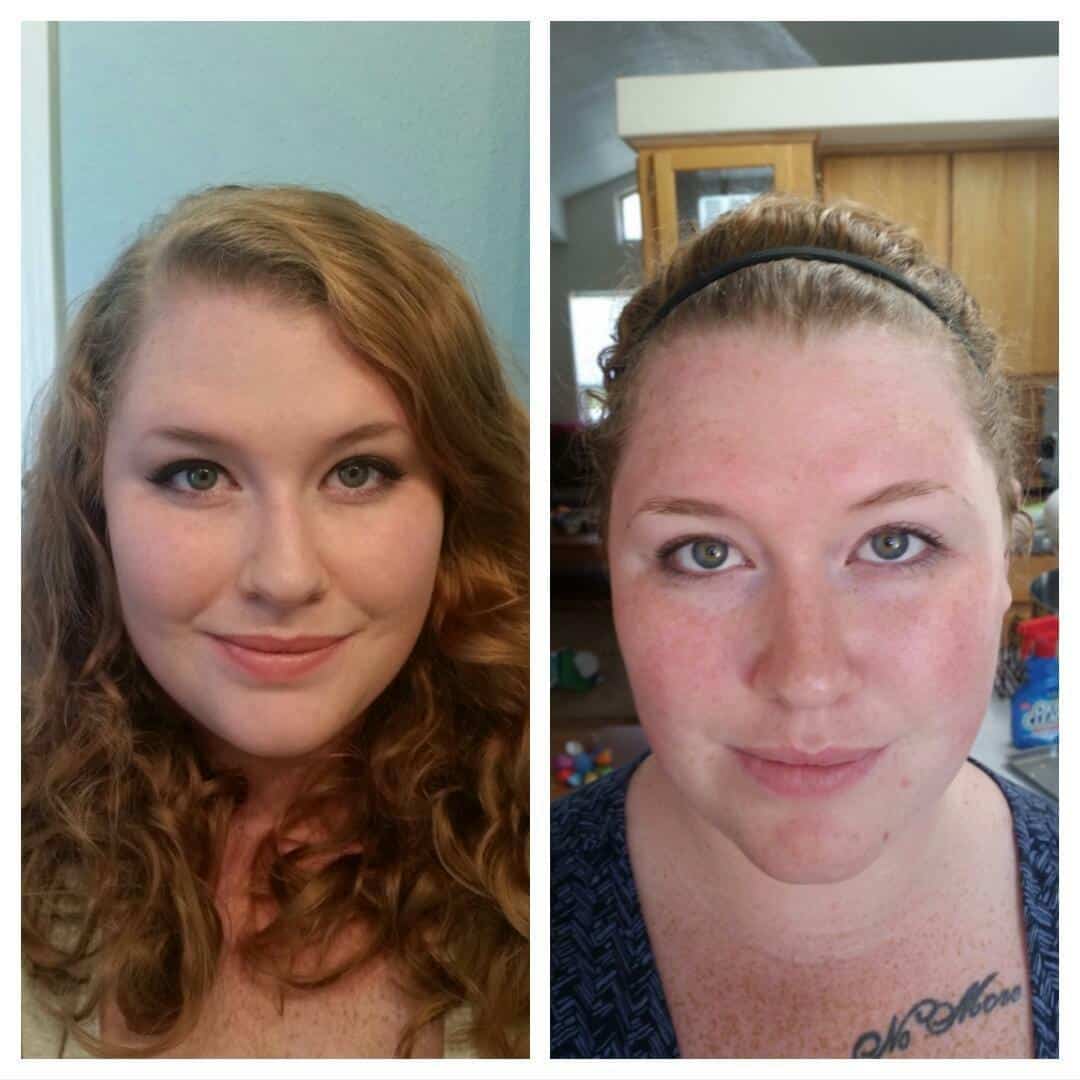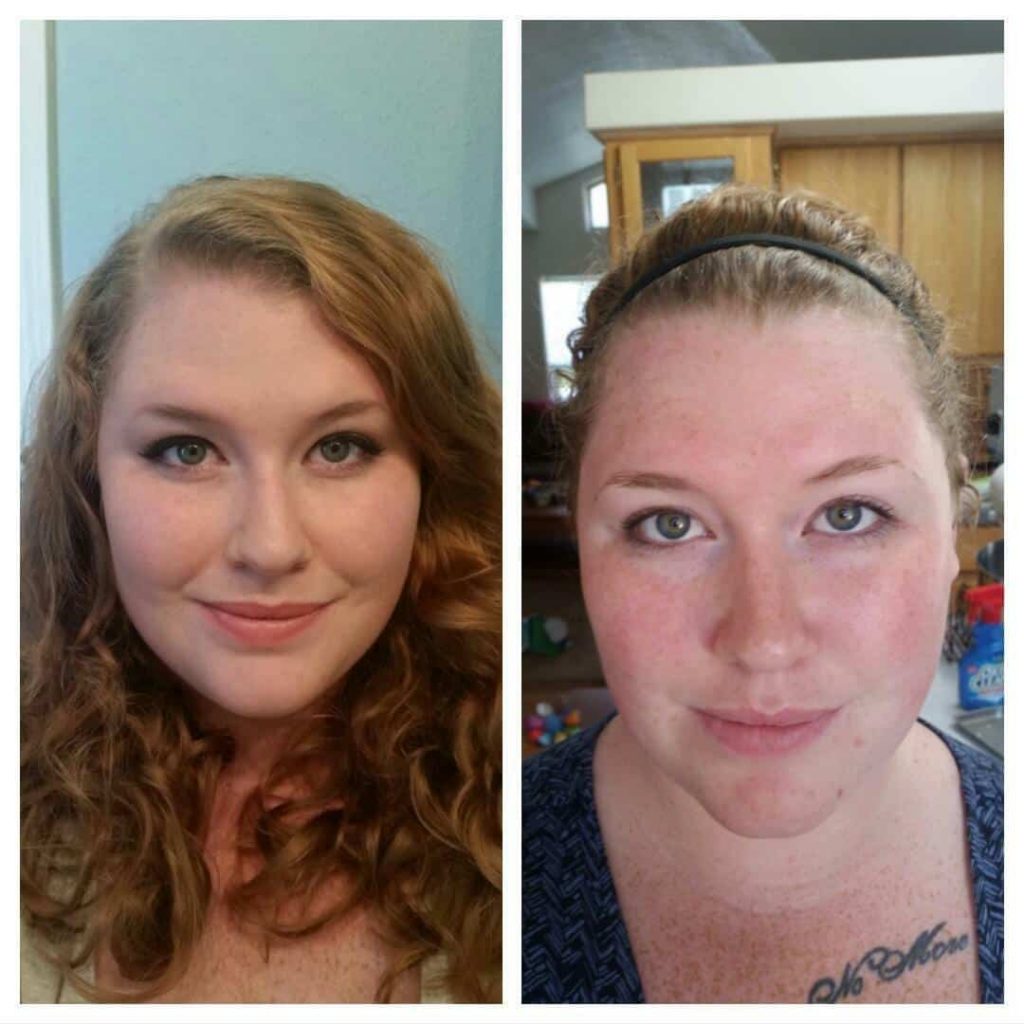 Pros
It comes with an SPF 20 for sun protection.
Suitable for sensitive skin.
It provides glowing coverage.
Long-lasting.
Cons
Some customers reported experiencing breakouts.
Again, an excellent option for oily-skinned folks! Mistine Liquid Foundation has an oil control formula that stays effective for 24 hours. It moisturizes the skin and makes it smoother in texture. Generally used on the face, this foundation offers full coverage that seems weightless. The matte finish gives an edge to the face defining the even tone. The waterproof nature helps not to let the foundation budge from its place. It is suitable for all skin types, but oily skin may benefit more from it the most.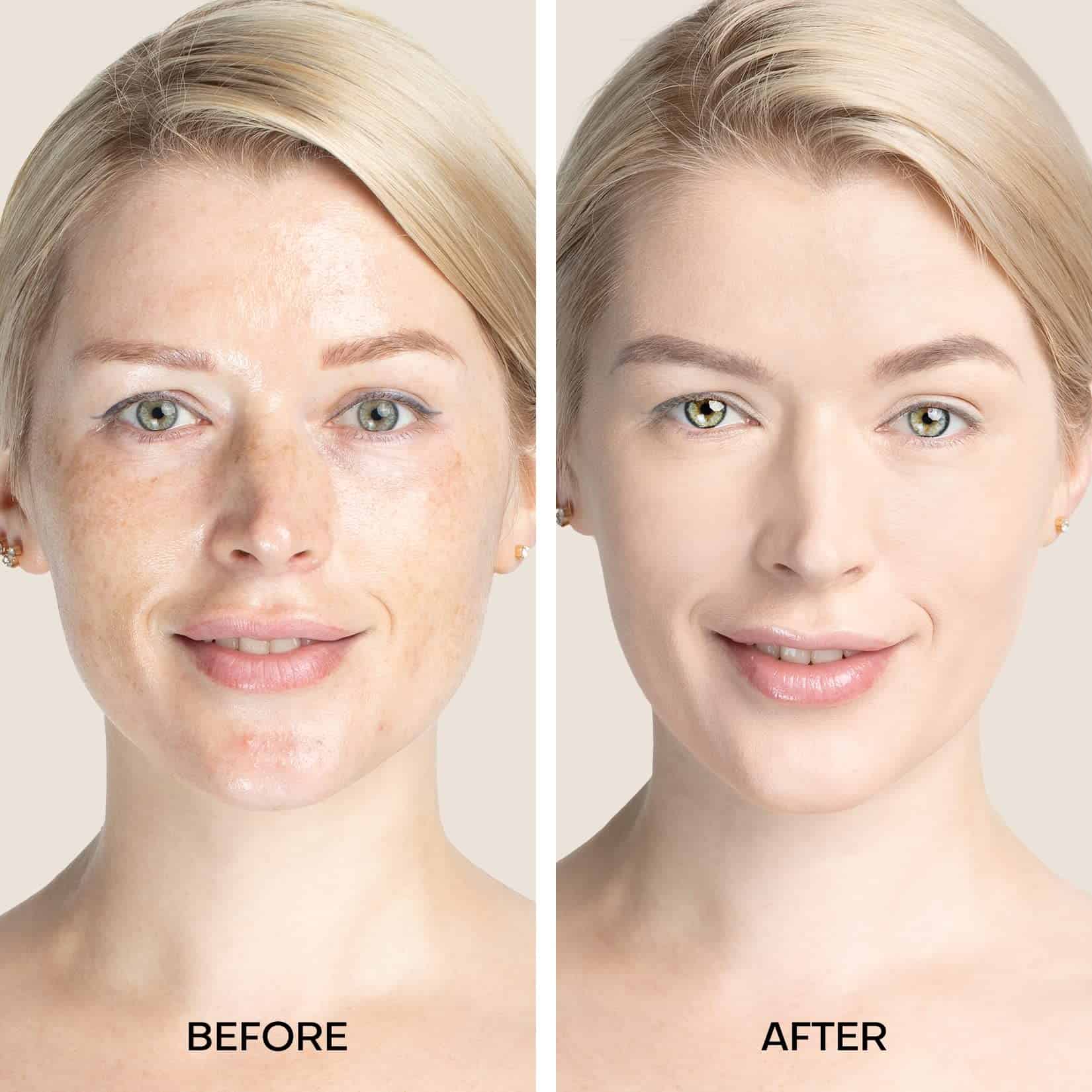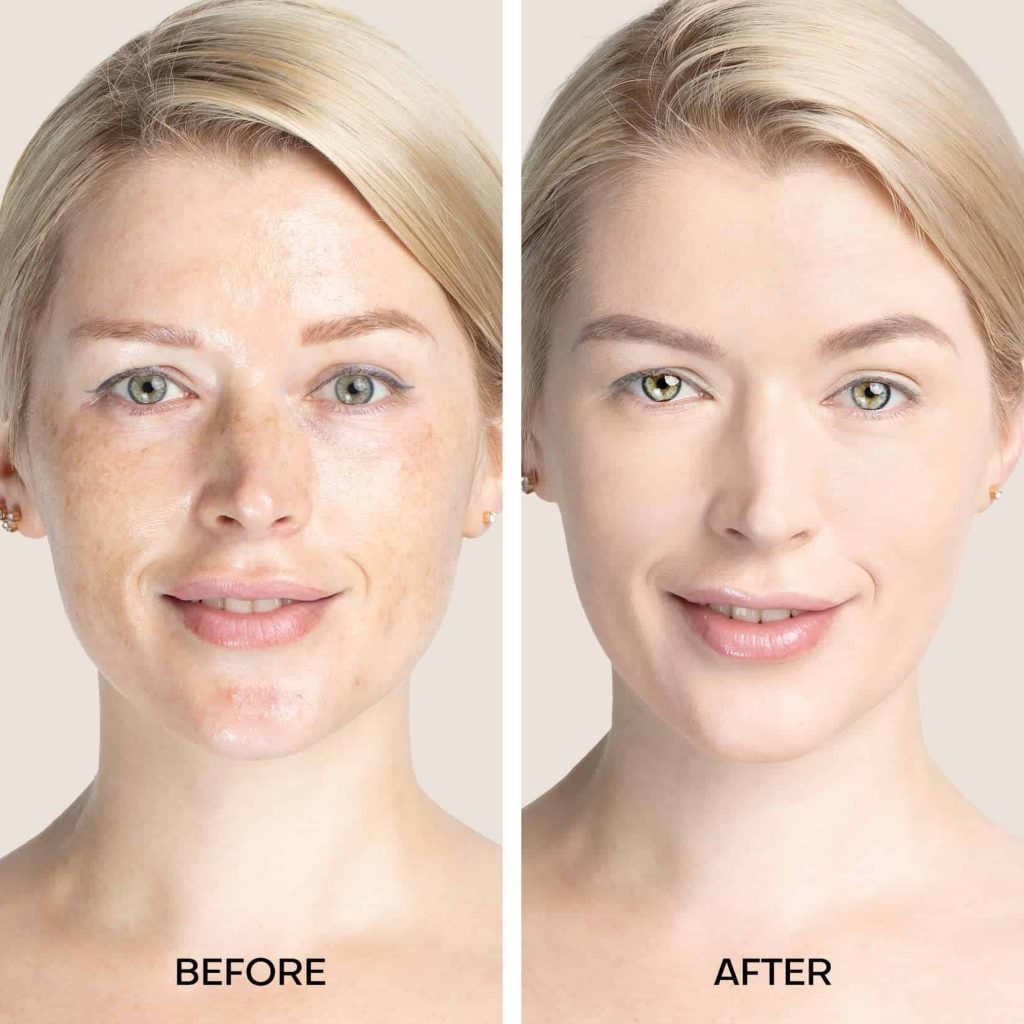 Pros
The pump on the tip of the foundation bottle helps it remain hygienic to use.
An excellent option for oily skin.
Free of parabens, mineral oil, and artificial colors.
Non-comedogenic.
Cons
This fantastic product is note-worthy for its dual feature of foundation and concealer. It has 45 shade options and gives a satin finish to the skin. It goes well with dry skin types. The liquid foundation blends effortlessly to help create a natural-looking, flawless skin tone. The medium to full coverage is handy while opting for a heavy makeup look and blurring out the blemishes. Due to the waterproof formulation, it stays put for longer durations. You get it at a much cheaper rate than the Nars Foundation.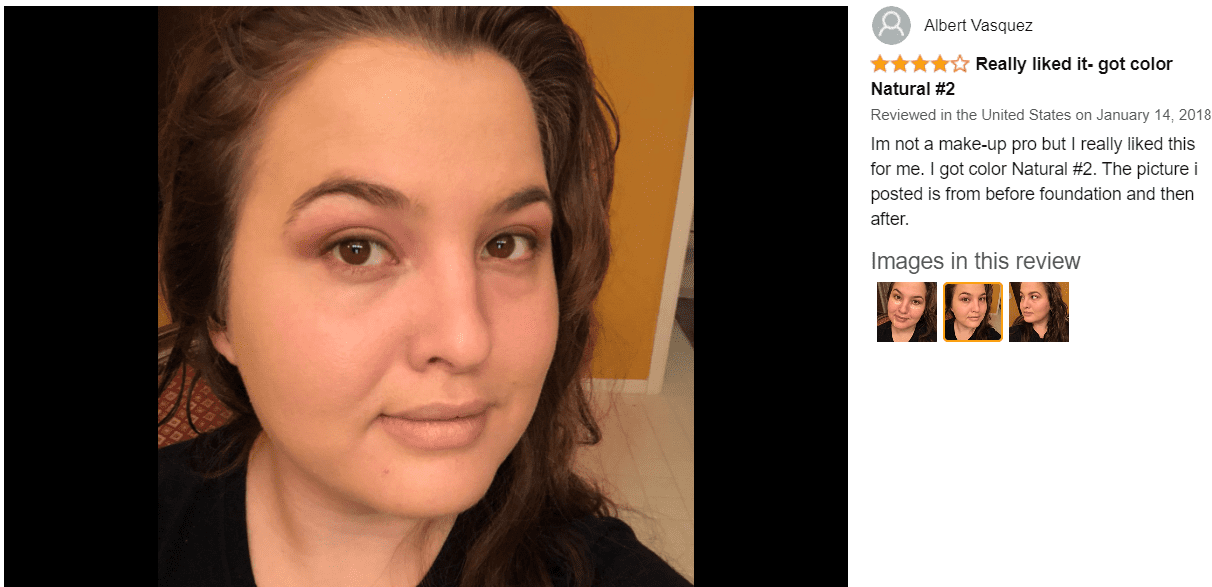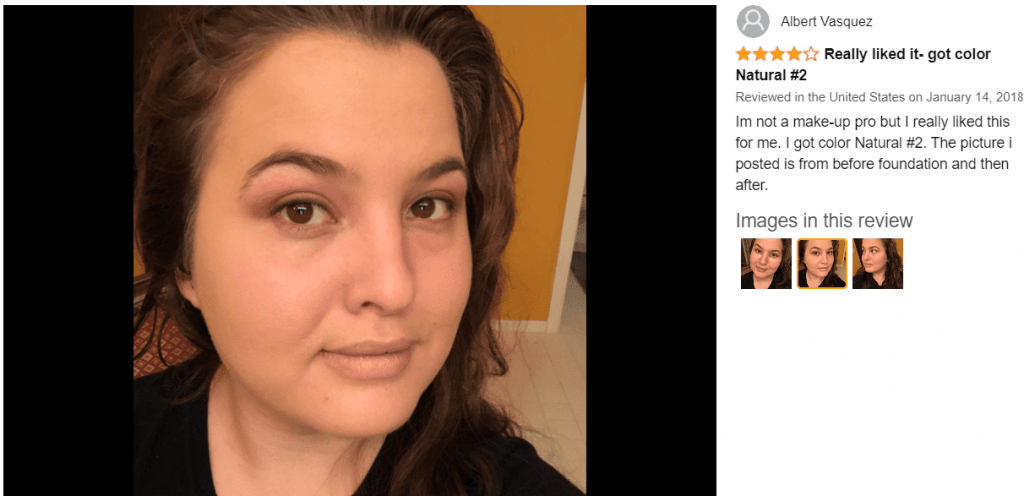 Pros
This product comes with the dual feature of a foundation and a concealer.
Less time-consuming and waterproof.
It corrects discoloration.
Cruelty-free and lasts long.
Cons
It may start to feel cakey after a few hours.
Like the Nars Foundation, the e.l.f. Flawless Finish Foundation is lightweight and of medium coverage. It gives a semi-matte finish suitable for combination skin to slightly oily skin. You can, however, attain more glow by building up the coverage. You can also mix it with some moisturizer if you want it to be more sheer. It improves the uneven skin tone and texture. You can use the guide's help (available on the site) to choose your shade. Being highly blendable, it leaves no patches on the skin. In 39 available shades, this foundation leaves enough room for many skin tones to choose their hues.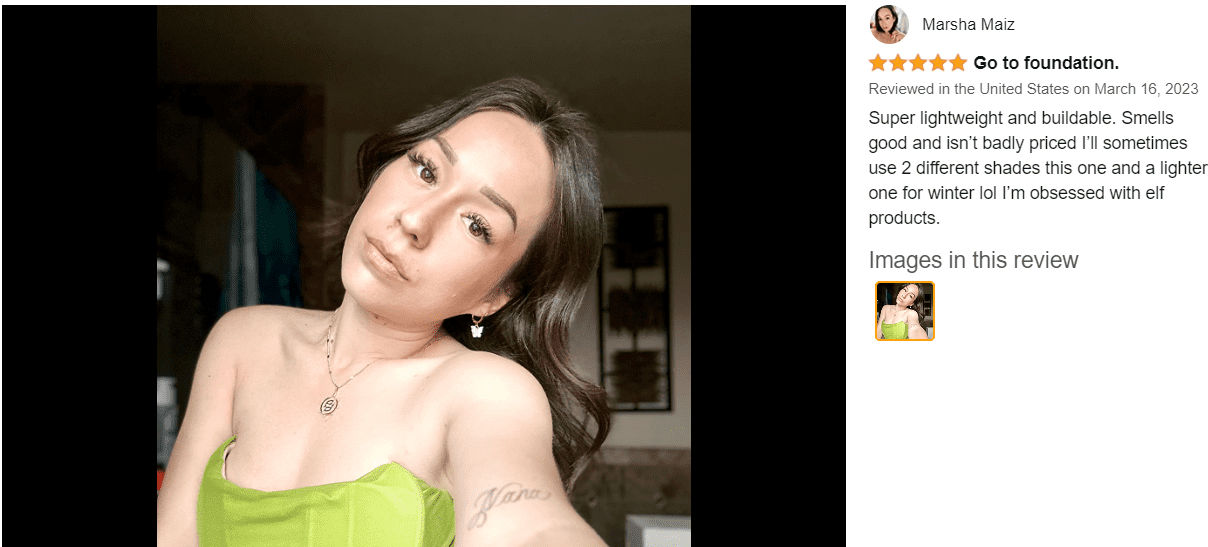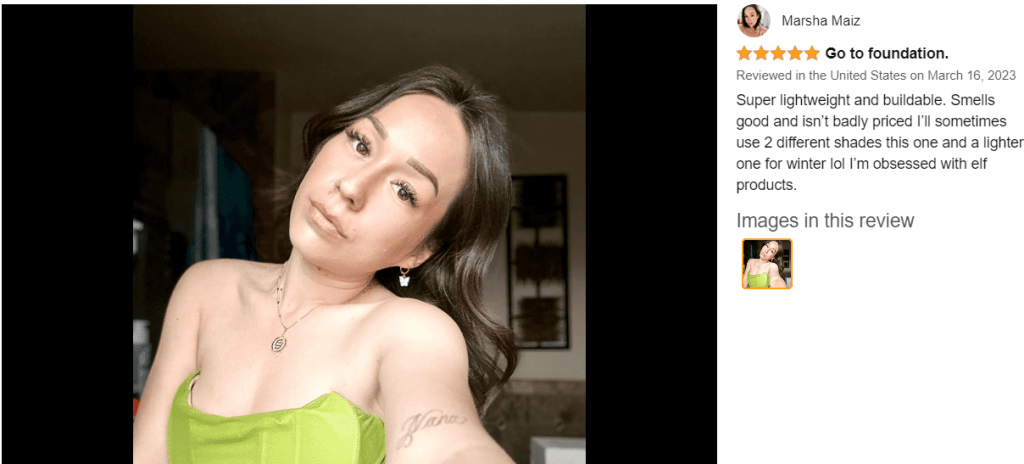 Pros
100% Vegan and cruelty-free.
It complements many makeup looks.
Multiple shade options.
Cons
Not many shades are available to cater to diverse skin tones.
This high-performing foundation helps to perfect the skin by preventing any white cast. The result leaves the skin radiant and light. Available in 18 various shades, you will likely find the right one for your skin tone. The coverage is buildable from medium to full. So, you are good to go with heavy or light makeup on any occasion! This foundation blends seamlessly and covers the flaws to give off a smooth, hydrating glow. All of these make it an excellent substitute for the Nars Foundation.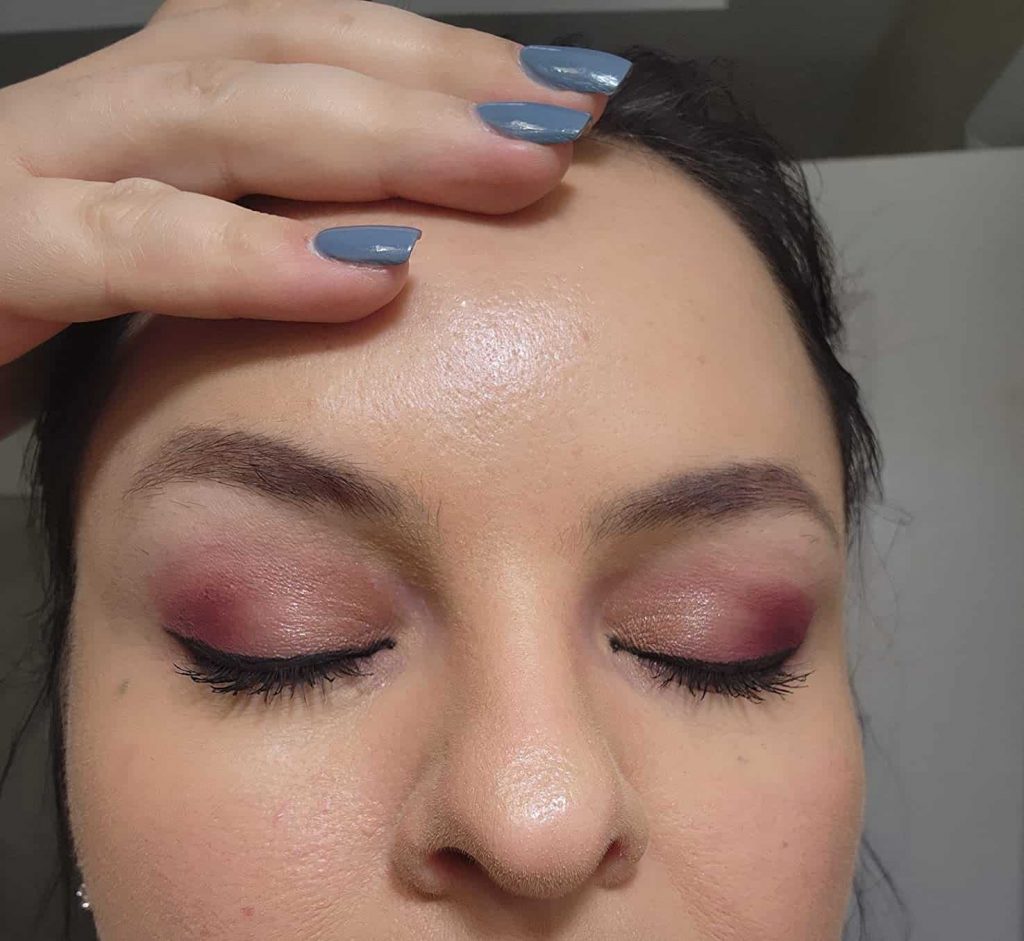 Pros
Cruelty-free and vegan
Talc-free and gluten-free.
Cheap and easy to use.
Ultra-lightweight
Cons
It may not be suitable for dry skin.
The package is too small.
Only a few know this foundation. As the name suggests, the hyaluronic acid in this foundation hydrates your skin well and gives off a natural finish. The item is in the cream format and goes on all skin types. Like Nars, the buildable coverage of this foundation allows you to layer it as you want. You may achieve a lightweight texture by finding shade from the 20 available ones.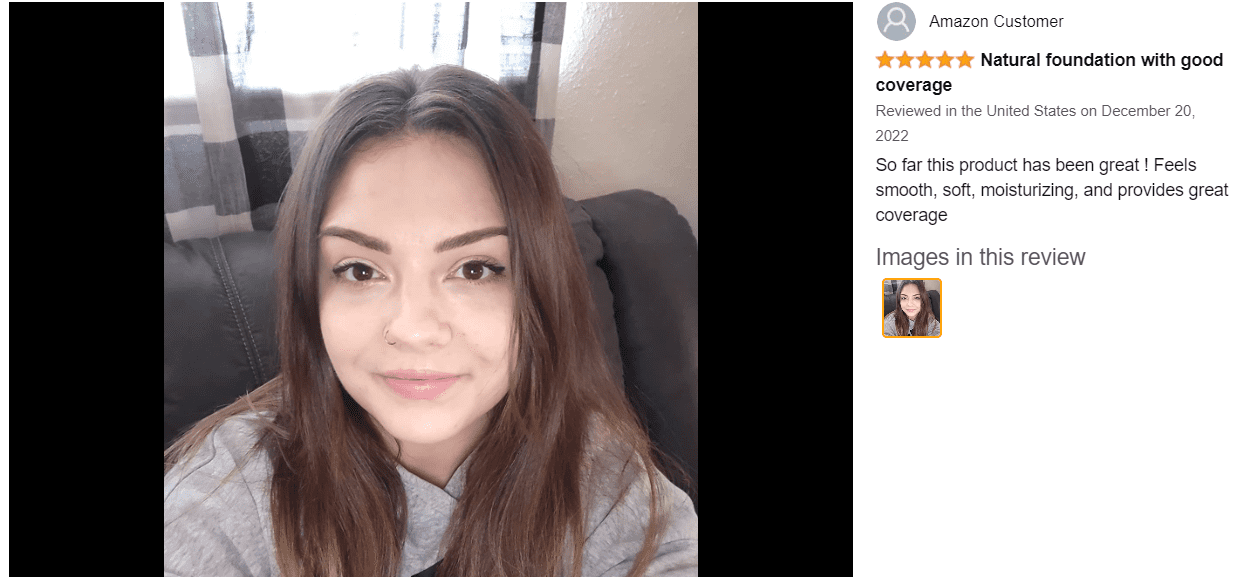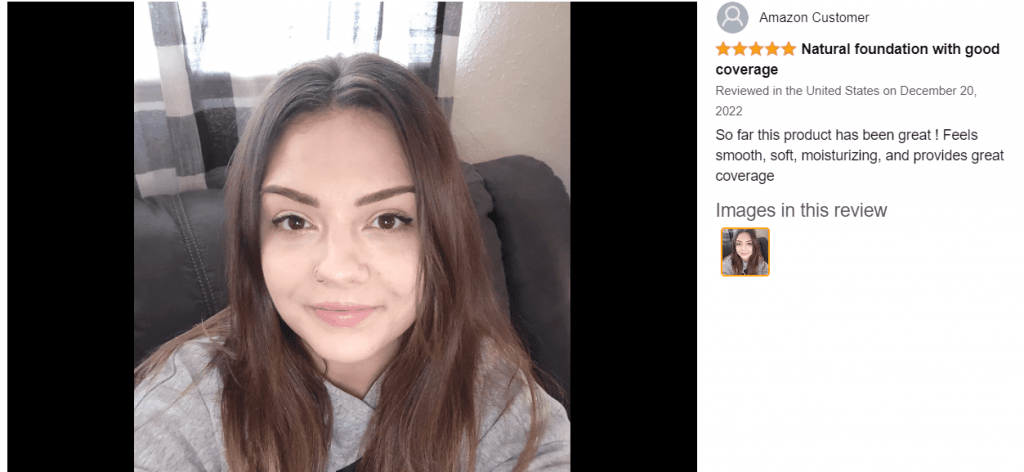 Pros
Vegan and cruelty-free.
Long-wearing and hydrating.
Buildable and lightweight in texture.
Cons
It turns cakey sometimes.
It is now time that this underrated piece gets its due attention. With 20 shades, the Focallure PerfectBase foundation is full of shade options that aid you in getting a perfect base. It gives the full coverage many of you look for in one go. The matte finish of this foundation is subtly sheer as well. If you are still determining the shade, then look at the undertones (that you have) mentioned clearly below each shade. It is in liquid format and oil-free, like that of the Nars Foundation. If you want an all-day makeup wear that hides your flaws on the skin, then this product is for you.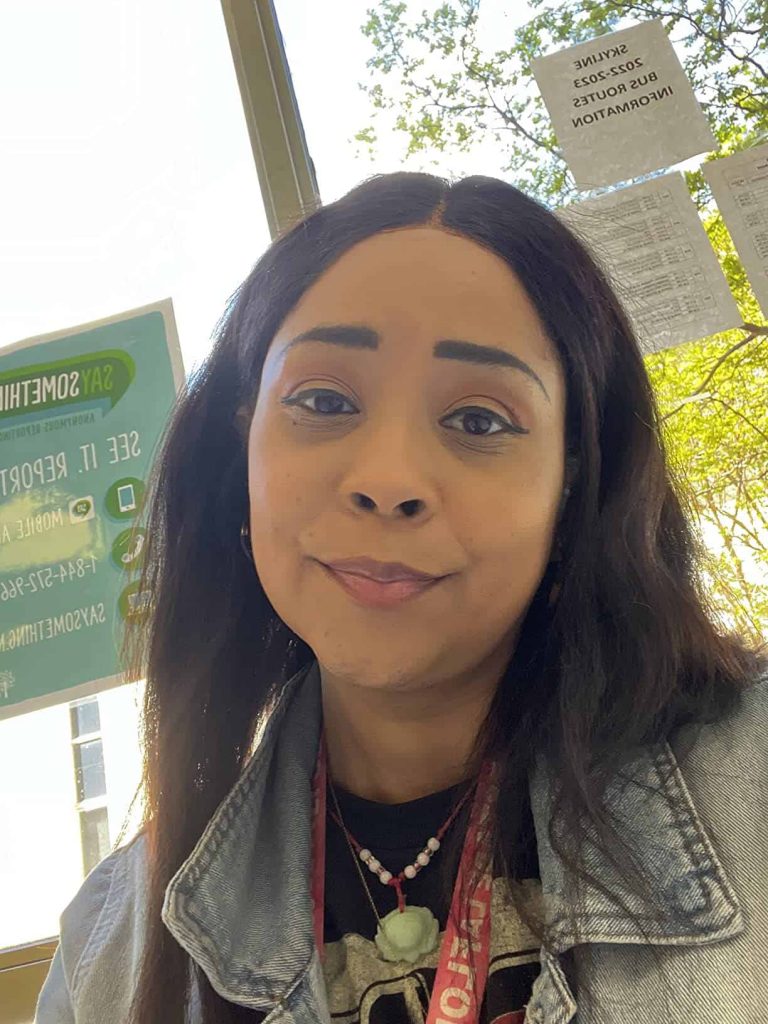 Pros
Long-lasting, saving your makeup up to many hours.
Suitable for all skin types
It gives a matte finish.
Waterproof and oil-control formulation.
Cons
Despite their appearance, some shades are light on some skin tones.
FAQs | Nars Light Reflecting Foundation Dupe
Here are the most frequently asked questions about this topic that I tried answering.
What is the best dupe for Nars Light Reflecting Foundation?
All the products mentioned above provide a great alternative to the Nars Foundation. However, your choices may differ based on your skin type and tone and the coverage you want. The best dupe for you is the one that matches these choices of yours.
Is Nars Light Reflecting foundation good for dry skin?
Yes! It is a star product for dry skin. As the weightless formula of this foundation is very hydrating, it melts on the skin and forms a natural shade that goes well with dry skin. It is water-based that complements dry skin.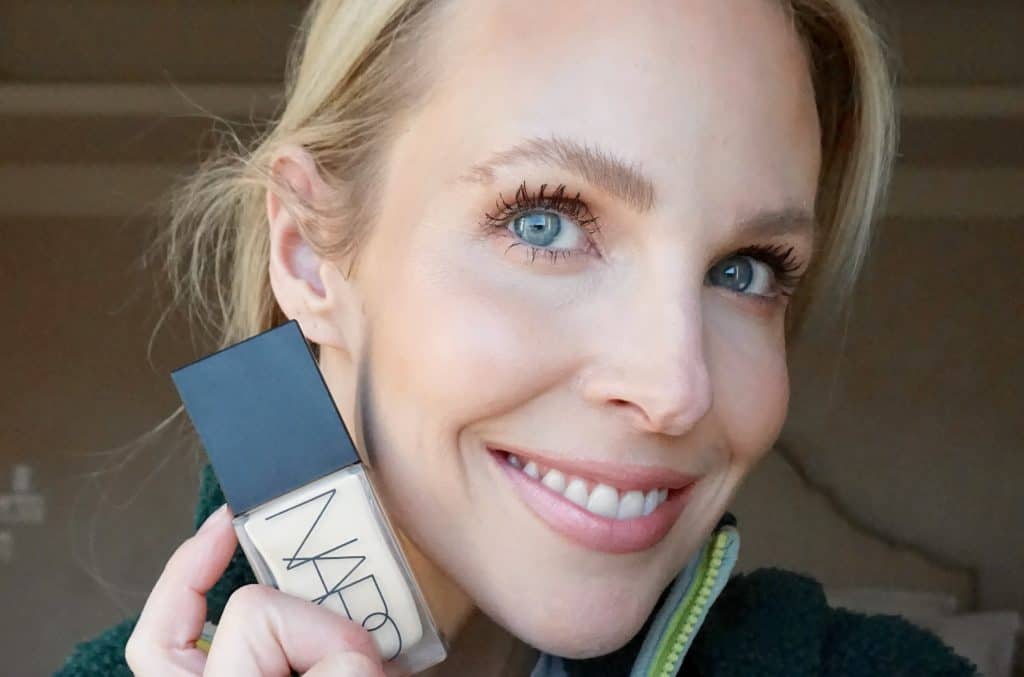 Which dupe of Nars Light Reflecting Foundation is good for me?
As suggested earlier, the dupe that goes well with your skin type, tone, and coverage choice is good for you. I've given all the options above. Just see which one ticks your boxes.
Is Nars Light Reflecting foundation good for oily skin?
This foundation is an excellent choice for dry to combination skin types. But its consistency is watery, so it may not pair well on oily skin. You may shake the bottle briefly and even top it up with powder, yet the consistency could be better for many.
Where to see swatches for Nars Light Reflecting Foundation?
You can look at their official video to find the right shade. Or you can visit any Sephora store near you and get the free samples tested live on you to ensure your right shade among the 36 available ones.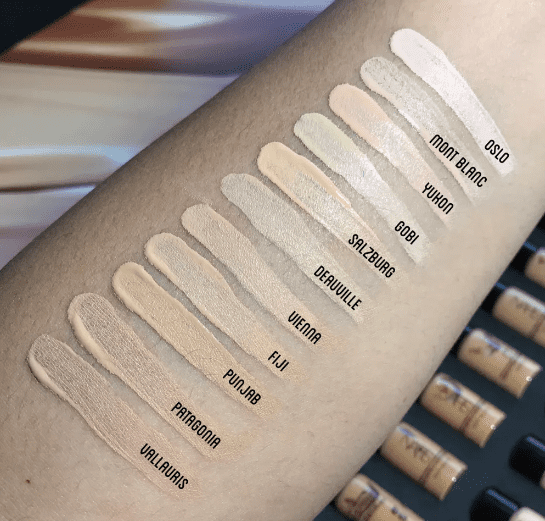 Is Nars Light Reflecting foundation water or silicon-based?
It is a water-based foundation suitable for most skin types, including sensitive skin. The medium coverage of this foundation is buildable and gives a natural finish to the skin.
After how long should I stop using the Nars foundation?
You can use the Nars Light Reflecting Foundation for up to 24 months (as mentioned by the brand). Be sure of the packaging, though, as many complaints of unsealed packaging and broken product items got reported when ordering online.
Closure
In my opinion, these 11 Nars Light Reflecting dupe provide a great alternative to the Nars Foundation. You can select anyone without thinking twice about the price. All of them are effective and have a unique element of theirs. Just see if the foundation you buy has the right shade for you. Keep your eyes safe while applying the foundation. Cease using a product when it causes any discomfort and seek medical help. On this note, our journey of finding the suitable Nars' Foundation dupe for you ends. We hope this article remains helpful to you.
Do you have any doubts or a point to add? Contact us by leaving a comment below.
Rebecca is a skilled writer with a passion for makeup and skincare. With years of experience in the beauty industry, she has a deep understanding of the latest trends and products and a talent for creating engaging content that resonates with her readers. Whether she's writing about the latest skincare products or sharing her favorite makeup tips, Rebecca's writing is always informative, entertaining, and inspiring.