Do you also notice the deepening creases on your face? While you may expect to see it when you age, you can still delay them. There are numerous instances where people reversed the signs of aging on their skin. Of course, you must follow a great combination of diet and an active lifestyle to achieve it.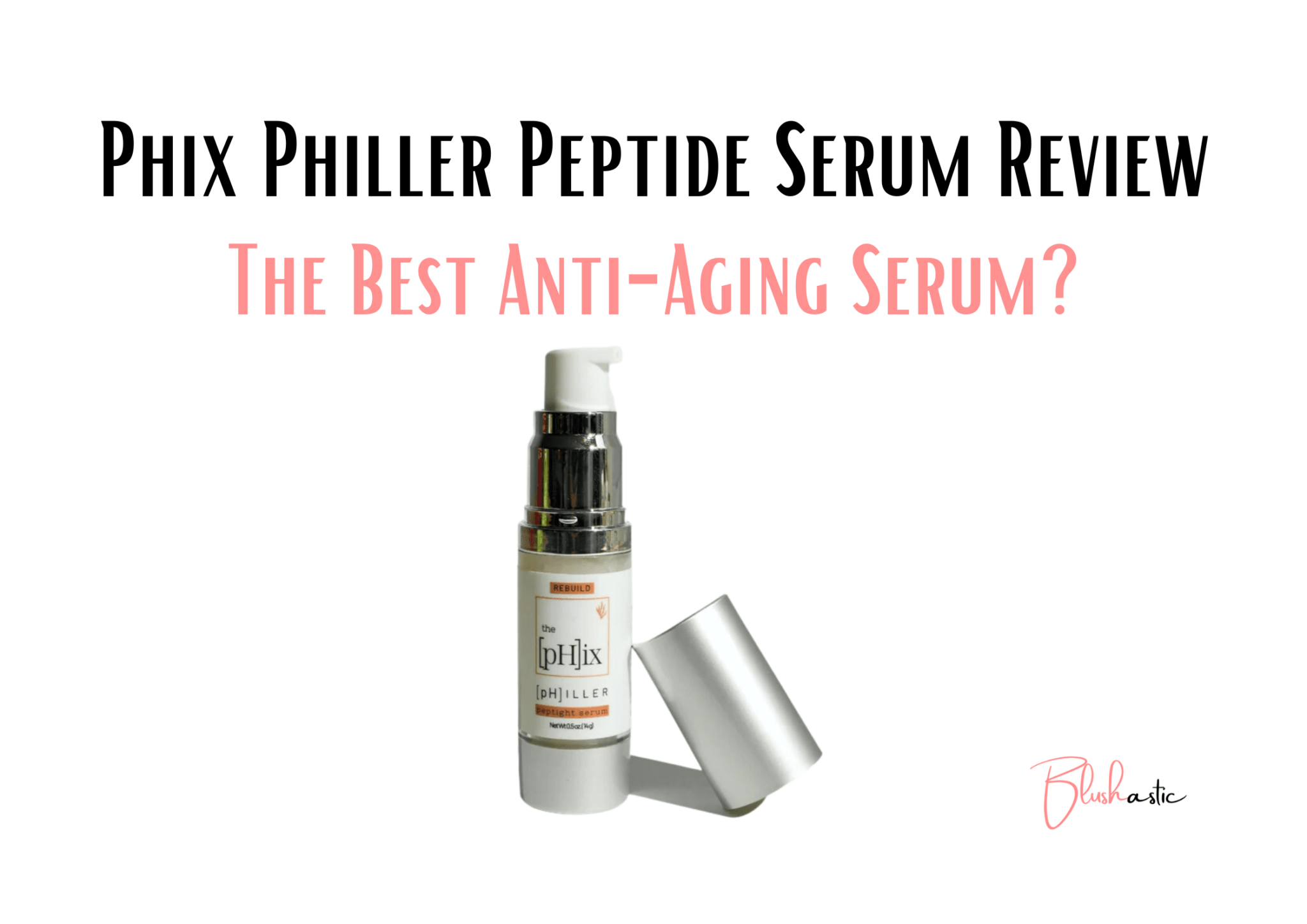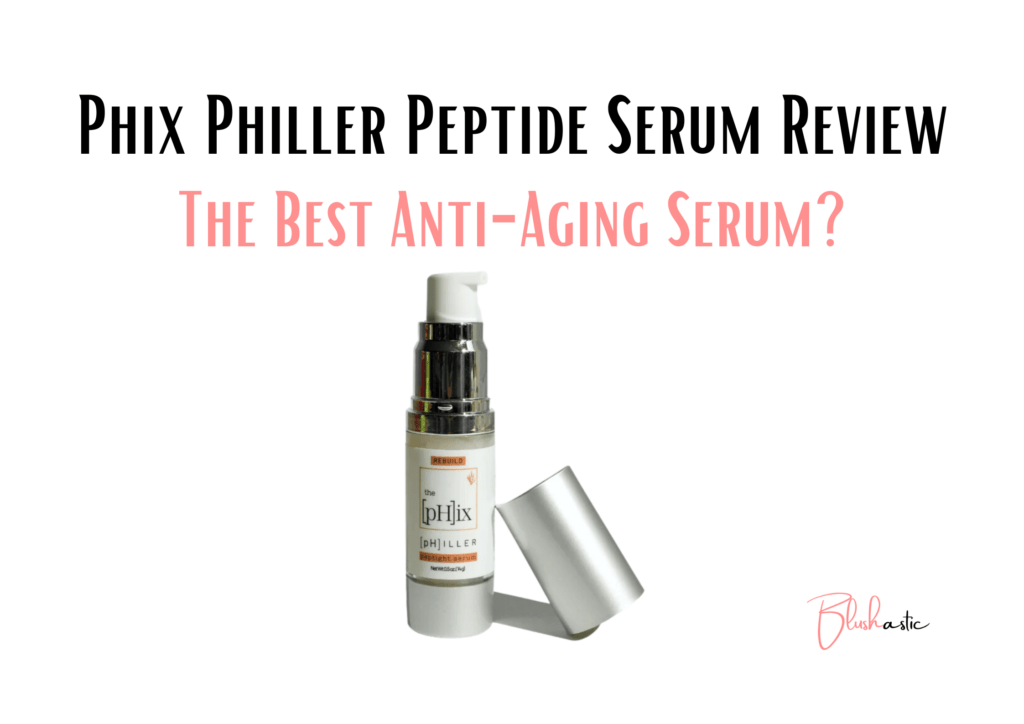 But you must recognize a vigorous skincare routine that forms a significant chunk enabling this change. Serums are mighty products that alter the course of your skin's development at the cellular level. So, you want to be cautious while selecting the right one for your skin. Phix Philler's peptide serum claims to be "the one." But can you trust it? Let us unveil its complete picture in our Phix Philler Peptide Serum Reviews.
Phix Philler Peptide Serum Reviews | Is It Effective?
It all started when Brendan, the founder of the Phix Philler, decided to get away from the false skincare products in the market. So, he introduced his line of products. The Phix Philler Peptide Serum is one of its bestsellers. Peptides are threads of amino acids that form the foundational block of proteins. This peptide serum has an intense penetration to improve your skin from within.
But how does it work? It begins with a unique base of peptide complex that lessens the wrinkles. It pairs with a plant extract and imitates a stable 'natural botox' that shrinks your connective tissues and contours the face. The antioxidants in it save your skin from early aging. The makers also added a scarce seawater bioferment that boosts skin rejuvenation and flexibility within 30 days.
Benefits
The design of the Phix Peptide Serum is such that it penetrates deeper into the skin. This tube is antioxidant-loaded, reinstating your skin's lost moisture and fading the fine lines and wrinkles. But the prime benefit of this serum is the retention capacity that your skin gains, thus holding onto its textural moisture and elasticity for longer durations.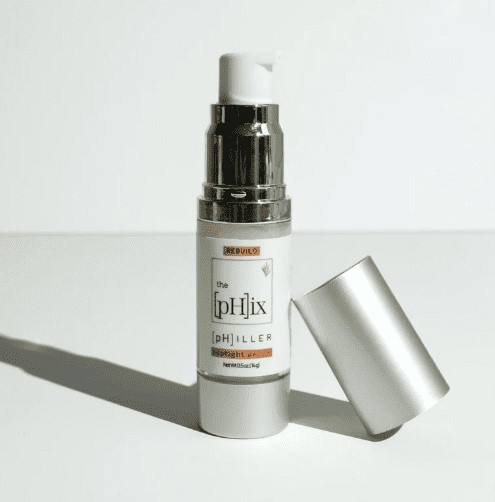 Naturally, peptides are the building blocks of collagen and provide intense hydration. However, it is challenging to deliver the peptides on the fibroblasts (connective tissues that produce collagen) where they need to work. In this product's case, it is not a problem as its manufacturer focuses on enhancing the delivery system of the peptides onto your skin, so it becomes potent. Overall, this peptide serum helps to
Firm and repair the skin
Fade wrinkles and fine lines
Make your skin supple and soft
Reduce inflammation and heal acne
Hydrate intensely and treat discoloration
Promote the production of collagen and elastin
Form a barrier against environmental stressors
Let us see how to use it properly to reap these benefits.
How To Use?
So, how do you use Phix Philler Peptide Serum? Using it as prescribed is essential, as you can only see the results then. Follow this step-by-step process that I share below to use this peptide serum.
Rinse your face with a gentle cleanser.
If you plan to exfoliate and tone, do it before applying the serum.
Pump out two to three drops of this serum on your face.
Mildly tap them to mix and spread them all over your face and neck.
Use it daily along your morning and night-time skincare routine.
Follow with the heavier serums or moisturizers (if any) as usual.
Coat your face with an SPF whenever you apply during the daytime.
You may take 1-3 months to see the results. Perform a patch test by dropping a tiny amount on your neck and keeping it intact for 24 hours. Notice if you feel any discomfort, as in that case, you must cease using it and consult a doctor.
Phix Philler Peptide Serum Ingredients
These are the prime ingredients or the 'key players' in this serum. Let us break down their composition.
Hexapeptide-8 (Argireline) acts as the 'natural botox' I discussed earlier. It eases the facial muscles, reduces tension, and smoothens the wrinkles.
Acmella Oleracea Extract (an extract from the paracress plant) imitates the botox-like function by relaxing facial muscles and softening the visibility of fine lines.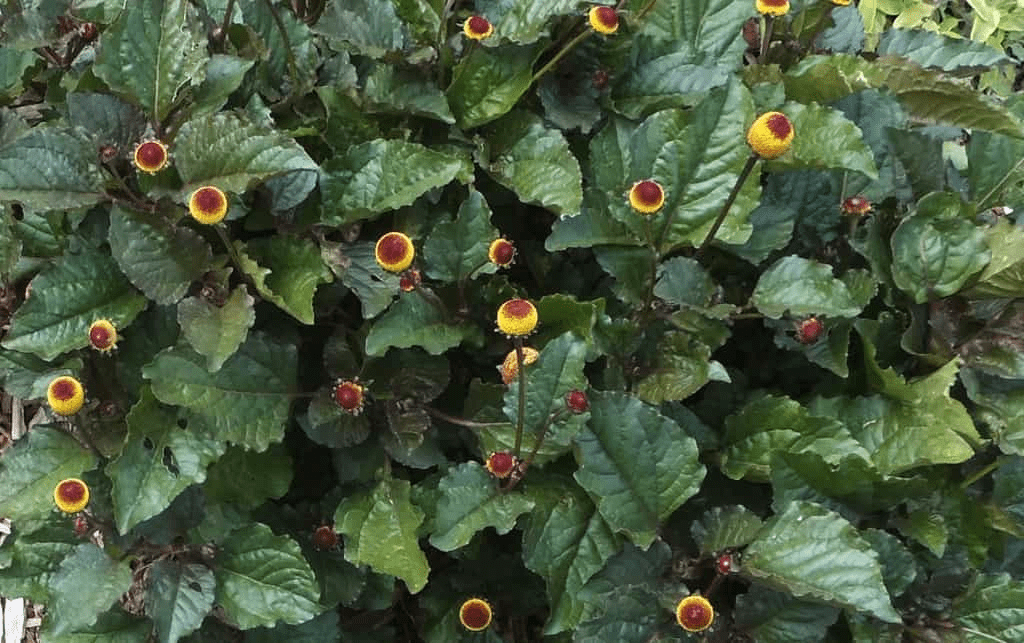 Nannochloropsis Oculata (Algae) Extract is a marine alga that gives this serum skin tightening and contouring effects by contracting the fibroblasts. It also protects the epidermis from oxidative stress, UV, and pollution.
Pseudoalteromonas Ferment Extract is from the fermented bacteria of deep Antarctic oceans that provides intense hydration and boosts your skin's energy metabolism. The bio ferment makes the skin to be more stable and less reactive. It helps to smooth creases on eyelids, crow's feet, and nasolabial folds.
Glycerin is a well-known moisturizer that heals the skin layers and removes excess oil without stripping your skin's natural moisture.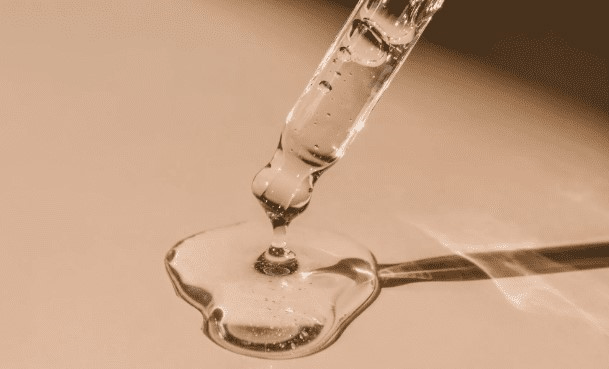 Side Effects
A few ingredients that can potentially irk your skin surface or trigger an allergic reaction are as follows:
Phenoxyethanol is a preservative that may cause a severe rash or induce skin irritation. Chances of eczema, hives, and breakouts due to this element are possible.
Mineral Oil in this bottle ensures moisturizing function. Still, it can lead to surface inflammation, redness, or clogged pores if it does not gel with your skin.
Alcohol can cause extreme dryness and dehydration in your skin. You may want to avoid this ingredient if you are sensitive to rosacea or periodical flare-ups.
You can be wary of Sodium Benzoate, Sodium Acrylate, or other ingredients. They may exacerbate your skin intolerance to this serum. If you have sensitive skin, it is excellent to get a patch test. Still, skim the ingredients once via your dermatologist before using it.
Phix Philler Peptide Serum | Where to Buy?
You can buy the Phix Philler Peptide Serum from its official site and other retail sites like Amazon and Walmart. Other companies also resell it; however, their ingredients may vary with the original product's composition.
When you search for the Phix Philler Peptide Serum on Amazon, a list of different products appears. But you can note how the original product's price and packaging differ from them. There is also a need for more reviews about the product on Amazon. You can see the picture of the original product above and buy it only from the official site.
Now, let us jump into the pros and cons of the Phix serum.
Pros
It has no parabens or sulfates.
Its pump ensures a measured application.
The product is cruelty-free, vegan and eco-friendly.
The serum diminishes fine lines and tightens the skin.
It enhances skin regeneration, hydration, and flexibility.
The antioxidants shield your skin from cellular damage.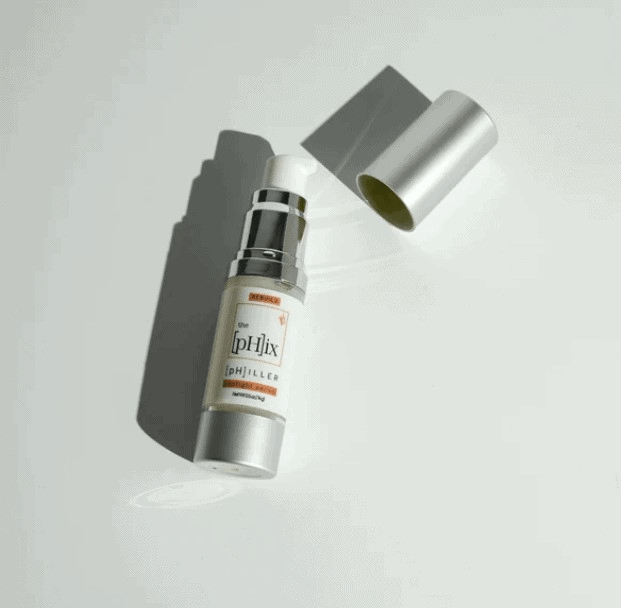 Cons
The bottle finishes up quickly.
It has some harsh ingredients.
It may not suit sensitive skin types.
Phix Philler VS Q+A Peptide Serum
The Q + A peptide facial serum review is necessary for you to choose between the two. So, let us compare them based on their ingredients, functions, potency, price, and reviews.
The usage direction of Q + A is similar to Phix's serum, and it is cruelty-free and vegan. The Q + A serum suits all skin types and shares some benefits with the Phix. The Q + A helps your skin with anti-aging, calming, minimizing pores, hydration, and tightening.
However, the difference between the two serums lies in their composition. The critical ingredients of Q + A are Pure Peptides, Magnesium PCA, and Hyaluronic Acid. At the same time, the Phix has some extracts, Glycerin, and Ascorbic Acid, among other elements. Comparatively, Q + A has fewer and safer ingredients than Phix. This water-based serum boosts collagen levels and is fast-absorbing like its counterpart. Moreover, you can get 30 ml of the Q + A bottle at half the price of Phix's 14 ml bottle.
The other difference is in their packaging. The Phix has a pump attached to it, while Q + A has a dropper system. But both the serums deliver equally, and you can easily extract measured drops like I do. The other reviews of the Q+A are primarily positive, but some claims of it being ineffective, like the Phix, remain. Anyway, the verdict weighs down Q + A for providing similar benefits at half the price of the Phix, yet coming at a greater quantity and a safer composition.
Suppose you are looking for a Phix Philler Peptide Serum dupe. In that case, I suggest you try Q + A Peptide Facial Serum as it is cheaper than the Phix, comes in double its quantity, and is equally potent.
Customer Testimonials | Phix Philler Peptide Serum Reviews
The Phix skincare reviews nudged me to get a bottle for myself. My prime concerns are the deepening nasolabial folds that show a crease even when my face is at rest. I am 46/female and have a combination skin type with no history of allergies. My friend Ana suggested it initially, and I started using it after a successful patch test.
I have been using it for two months now and see a difference. After I apply this serum and moisturizer, my skin feels super supple and nourished. Though I noticed no change in my folds during the starting weeks, I saw the line becoming less visible after the first month. Over time, my skin has become bright, too. So, for the time being, I will continue to use it. But let's hear what others say about the Phix Philler Tightening Peptide Serum.
Arthur comments, "Honestly, you should give it a try! My eleven lines are less severe than earlier, and I feel this serum working on my dryness."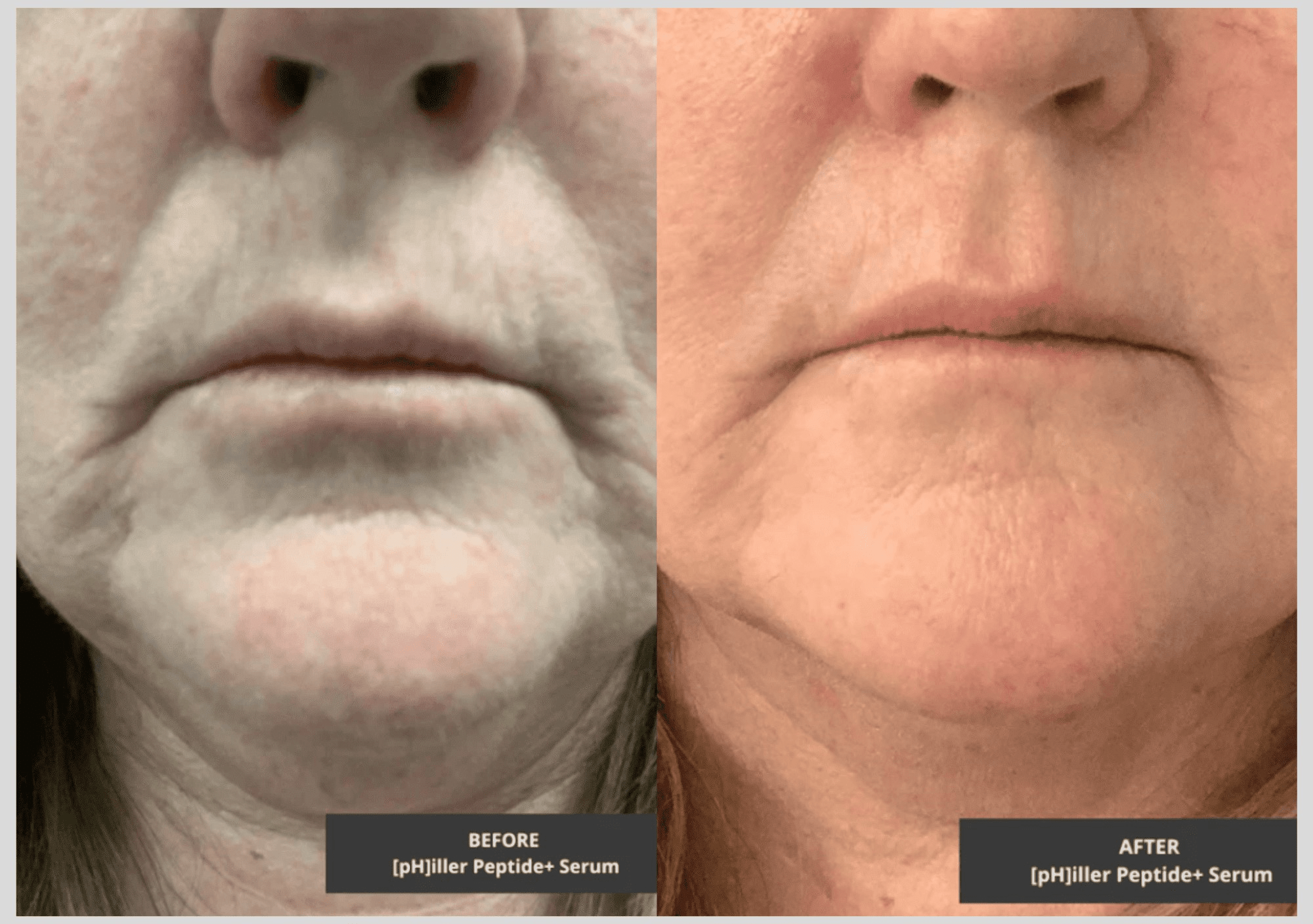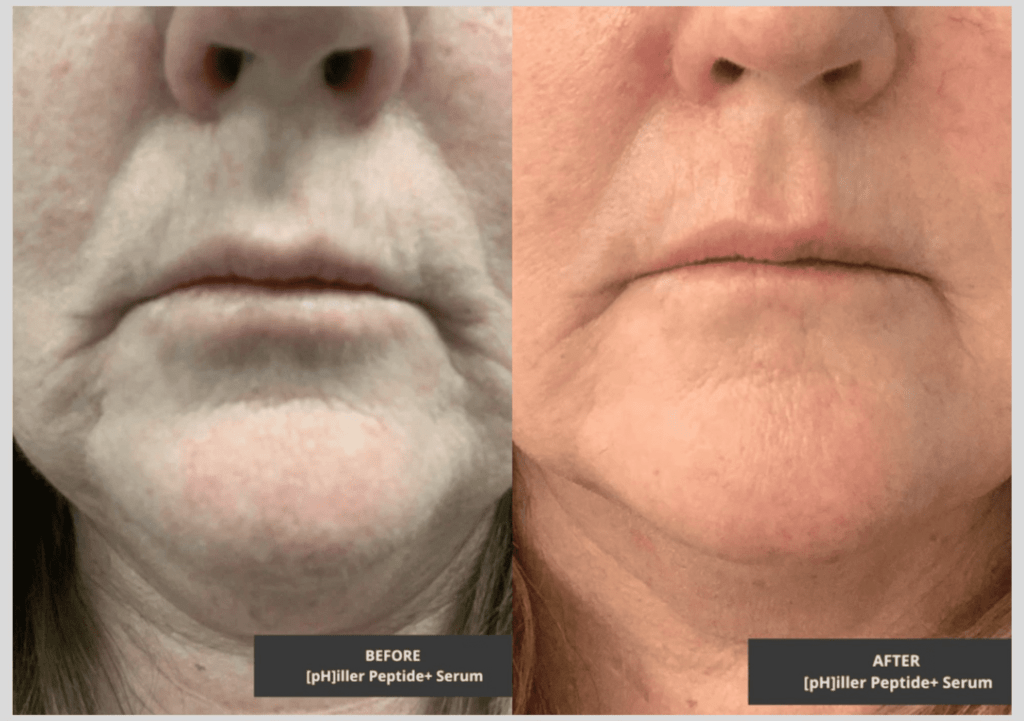 Nexa shares, "I'm 65 and started using it last month. OMG! I'm loving it already. I feel my skin getting softer and brighter with each passing day."
Camille refutes, "I do not see any results even after applying religiously twice daily for two months! Seriously guys! I fail to notice even a minute difference whatsoever on my face."
As you see, the mixed reviews speak about the product's efficiency but also point out no results even after using it for months. Now, let us head up to our next section – The FAQs.
FAQs | Phix Philler Peptide Serum Reviews
What are the Phix Philler Peptide serum reviews for wrinkles?
This serum bagged multiple thumbs-ups for relieving users from deep wrinkles, prominent fine lines, nasolabial folds, eleven lines, and crow's feet. So, its reviews on treating wrinkles are primarily favorable. Still, cases of the serum irking some skin types exist, too.
What is peptide serum good for?
A peptide serum is an excellent choice for skin having textural irregularities like dullness, dryness, hyperpigmentation, wrinkles, etc. It protects your skin from oil, dirt, UV rays, and pollution.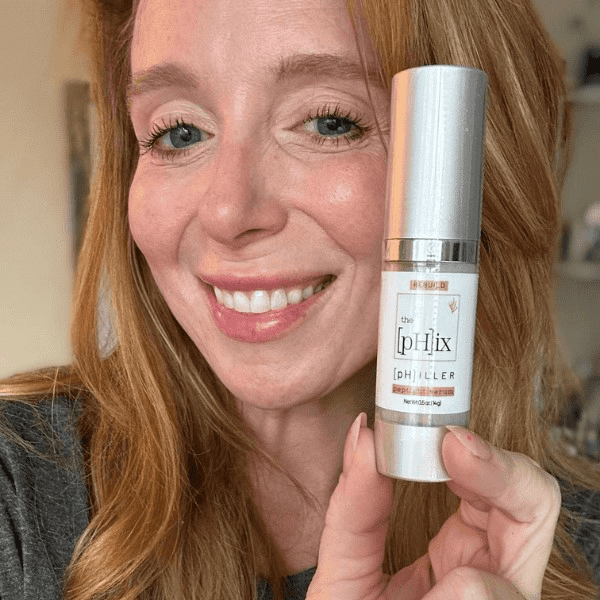 How often should I use peptide serum?
You can apply it twice daily alongside your skincare routine, particularly on a clean, toned face before moisturizing. But if you have sensitive skin but are not allergic to its components, begin using it once a day and later increase it to two times.
Do peptide serums actually work?
Yes, they work wonderfully! But it depends upon the individual skin's receptivity, too. A peptide serum also has other ingredients that may not be compatible with your skin, leading the serum not to show the desired results.
Closure | Phix Philler Peptide Serum Reviews
As we traversed this serum's benefits, usage, ingredients, side effects, a notable comparison, customer reviews, and more till here, you can now figure out that this serum is genuinely compelling. It works well on wrinkles and dullness and still offers much more. But, as you saw, a few instances of skin irritation while using it are still perceptible. So you should skim its composition through your doctor and perform a patch test before a full-fledged use.
Drop your doubts below and expect us to address them anytime soon.
I'm Sarah Abraham, the founder and co-author of Blushastic.com and a professional makeup artist. Beauty is more than just skin deep, and that's why I'm passionate about sharing my knowledge and experience to help people feel confident and beautiful on the inside and out.
Whether it's skincare, haircare, or fashion, my goal is to empower women to feel their best. With my expertise in the beauty industry, I strive to provide practical advice and tips that are accessible to everyone, regardless of their skill level or budget.