The quest for a versatile skincare product to help us deal with all our skin adversities is never-ending. Who would not want taut skin with timeless, youthful radiance? A few products promise healthy, smooth skin free of flaws. Purime Korean Collagen Firming Mask is one of them. But can you trust it?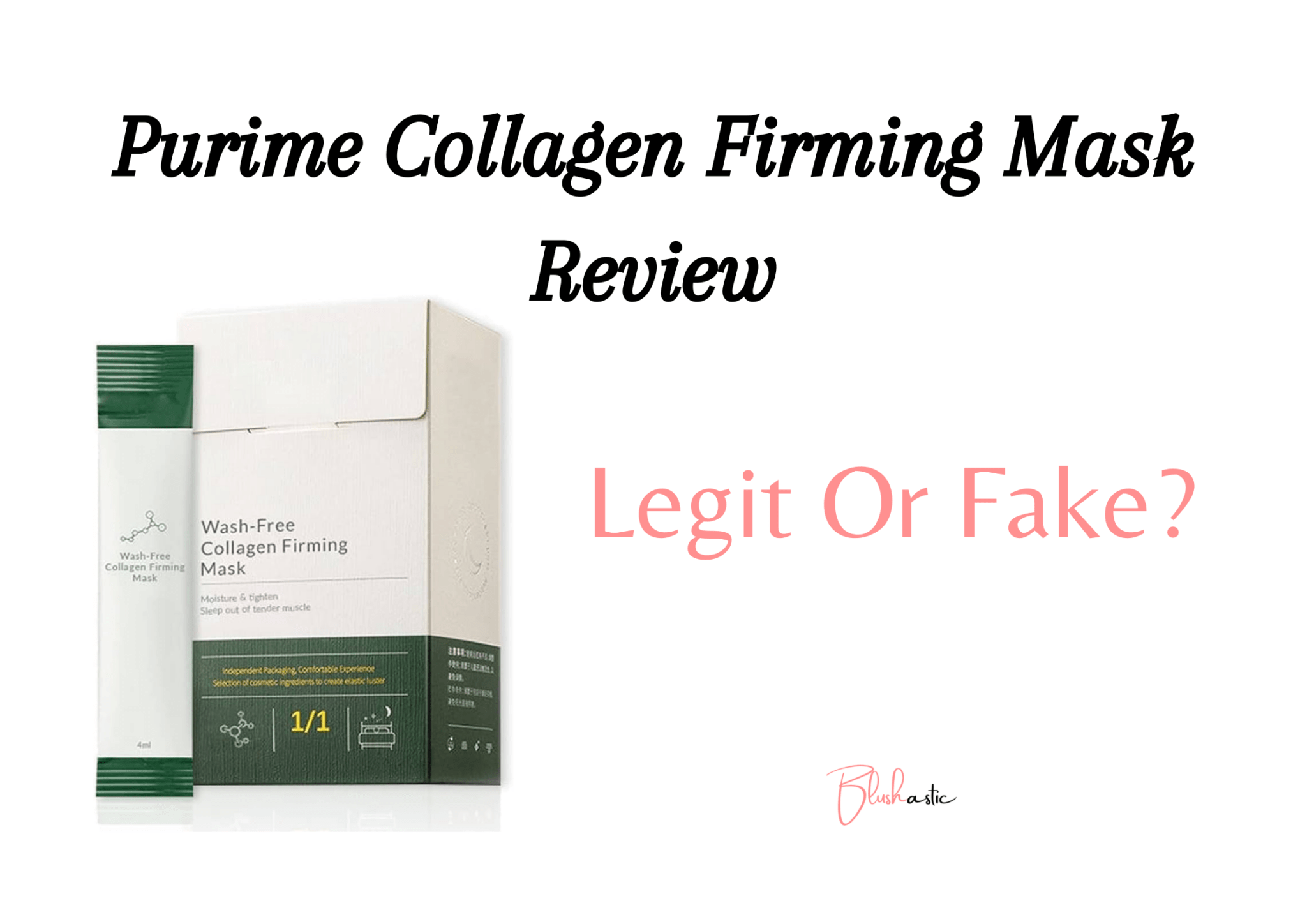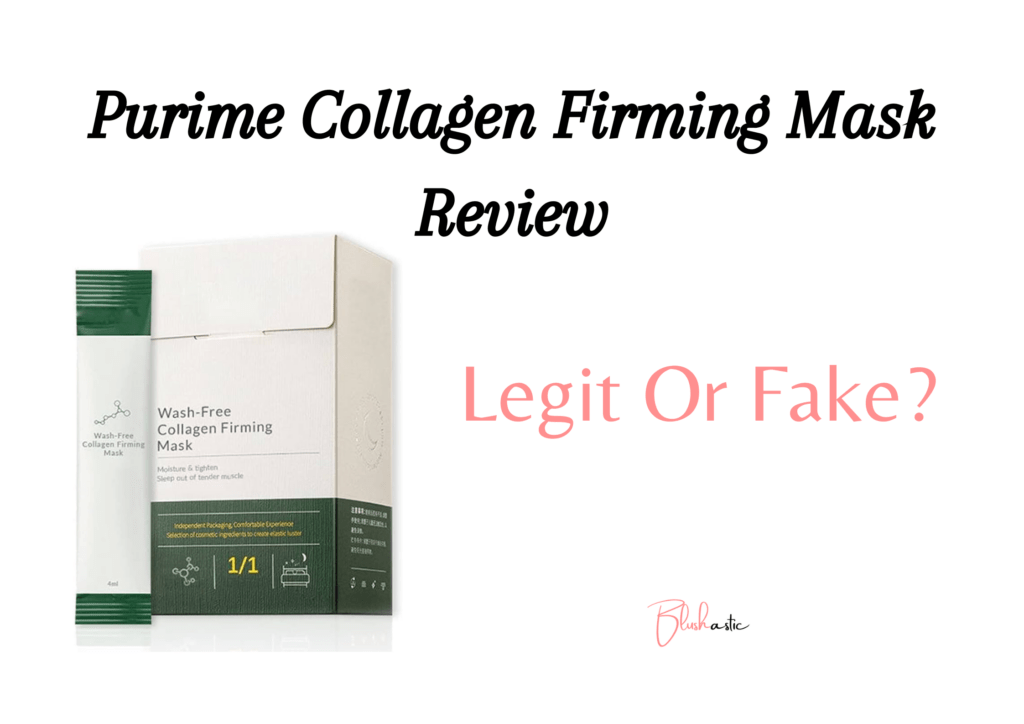 Let us unveil the nitty-gritty of this product in our Purime Collagen Firming Mask Reviews, where I talk about its benefits, usage, ingredients, pros, cons, feedback, and more. Take advantage of the area where I speak about my raw experience with this product and whether I vouch for it. Most of the time, a skincare product only disappoints us and our skin. Let us know if this product is one of them or not.
Purime Collagen Firming Mask Reviews | Legit Or Fake?
This collagen-firming sleeping mask claims to make our skin dynamic and rested while we sleep. You can find collagen in your body naturally, a protein that helps your skin remain elastic and young.
PuriMe Collagen Firming Mask,Collagen Firming Sleeping Mask,Collagen Protein Firming Face Care Moisturizing Mask,No-washing Night Sleep Facial Mask,Moisturizing Oil Control Shrink Pores Mask
Sleep with collagen on face, brighten skin tone, tighten spots, moisturize and moisturize, quantify vitality
Improve skin fine lines, roughness and dehydration, cheats repair, layers of moisturizing care, covering and firming and moisturizing skin
Replenish collagen overnight, a bag before bed to fight aging, long-term use, the effect is more significant
A variety of plant nourishing essence, refreshing and delicate texture, nourish and repair skin, improve dry and rough, hydrating and moisturizing
This mask is excellent for make your skin soft, smooth, and bright, you can feel that your skin tighter after use
Topical collagen is well-known to moisturize our skin and keep it hydrated for long hours. Though your skin does not absorb topical collagen, hydrolyzed collagen reduces saggy appearance, inflicting your epidermis.
Korean Collagen Face Mask Benefits
This collagen firming mask has a rich anti-aging serum that delivers intense daily hydration and deep nourishment. The face mask helps reinstate the lost moisture in your skin while you are asleep. Especially when you have dry skin, it leaves the skin rested and hydrated. There are a few areas where you see an improvement.
Your wrinkles smoothen when the mask fills it up, and you get an overall plumped face that makes your skin look way younger than it is. Besides this anti-aging effect, you feel a tight bounce in your skin from the inside that is visible post-application. As your face becomes firm and slippery, you can see that your textural irregularities lessen, and your face gains a new radiance.
The serum aids in repairing damaged skin, boosts collagen production, and soothes sensitive skin. It has mucin from collagen and other rich ingredients, so it moisturizes well on all skin types. It does not require washing; you can continue using it longer to notice lasting results. Both men and women can use it.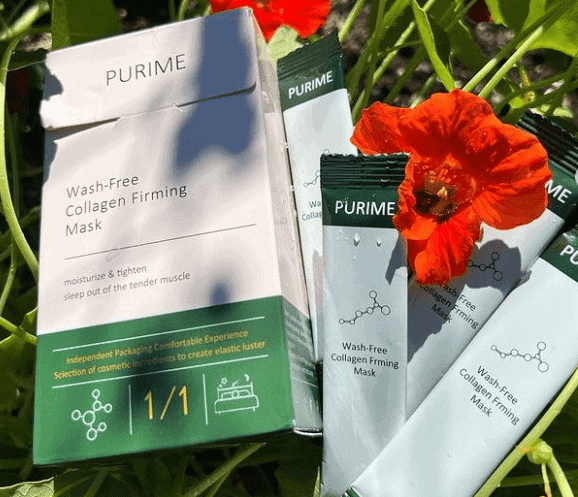 How To Use Purime Collagen Firming Mask?
This moisturizing mask is easy to use, given you follow the instructions below.
Wash your face thoroughly with a gentle cleanser suitable for your skin type.
Next, pat your face dry to allow it to rest for a minute.
Now, cut the sachet and squeeze out some serum on your palm.
Apply the serum using your fingertips in upward strokes.
Draw your fingertips gently in a circular motion and avoid the eye area.
You can follow the same process for your neck, too.
Use the serum regularly 30 minutes before bed.
As the prime function of this moisturizing mask is to hydrate, soothe, and stimulate collagen production, you must not feel any discomfort or irritation after using it. But if you do, cease to use it and consult a board-certified dermatologist quickly.
Purime Collagen Firming Mask Ingredients
As the mask comes in 20 sachets of 4 ml each that you can use and discard, you get a clean, hassle-free application. They have a shelf life of three years. Each bag of frozen film contains hydrolyzed collagen as the main ingredient that gives all the visible changes to the skin. Apart from the raw materials imported from South Korea, there are a few other ingredients in this product that you see here.
Hydrolyzed Collagen is the magic ingredient in this product. It assists your skin as a humectant (retains moisture in the skin) and hydrates your skin deeply to make it seem supple and plumpy. It is responsible for fading fine lines, lessening wrinkles, and tightening skin. This emollient does not irritate and is safe to use primarily.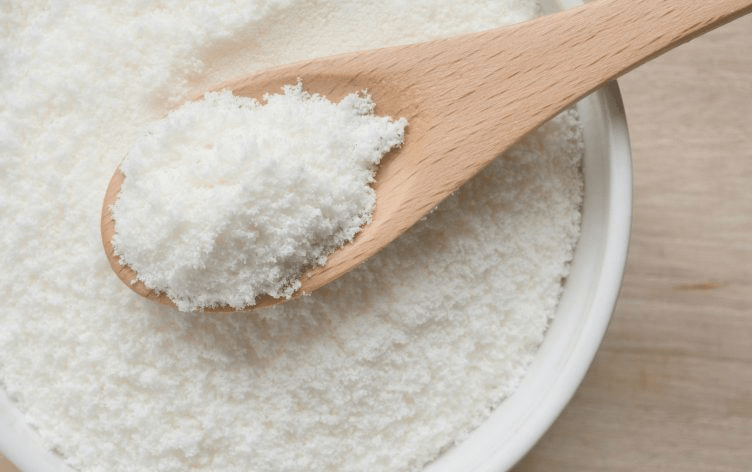 Vitamin C has antioxidant properties that supplement other ingredients to slow skin aging, treat related skin's textural irregularities like dark spots, wrinkles, and acne, and protect it against sun damage.
Hyaluronic Acid is an all-rounder ingredient in boosting your skin's hydration levels. As a result, your skin begins to display attributes of well-moisturized skin that you can perceive in its increased plump and stiff appearance after your fine lines reduce.
Ceramides provide an excellent source of protecting the skin barrier and fill in the gaps between your epidermal (outermost skin surface) cells to promote a smooth external outlook. It makes our skin healthy and also helps treat dryness and irritation in our skin.
Centella Asiatica is an extracted medicinal plant in this product which helps heal different skin types. It also slows inflammation, smooths skin, and acts as an anti-cellulite agent. It adds up to water retention in the skin and improves collagen production.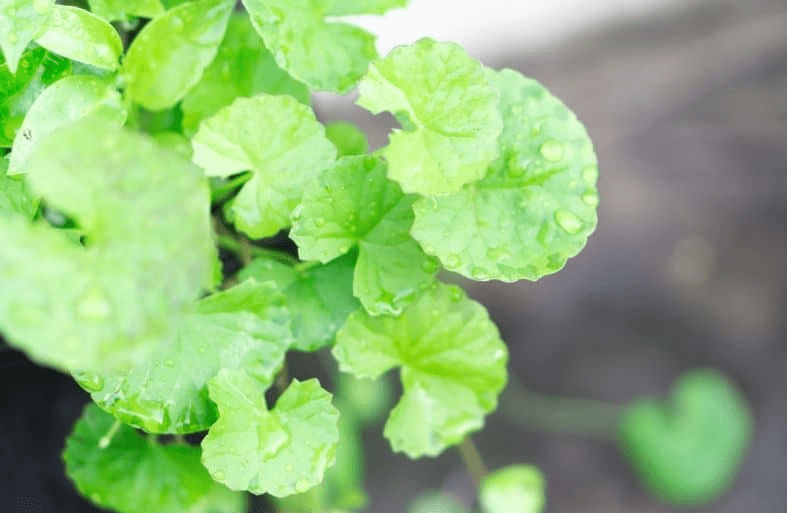 Matrixyl 3000+ Complex forms a group of anti-wrinkle agents that diminish fine lines and support younger-looking skin.
Argireline holds up the movements of our muscles that, in the long run, give birth to minute wrinkles. It also stores water and binds it to our skin.
However, the complete composition of the Purime collagen firming mask is unclear and partially concealed, so the chances of it triggering an unwanted reaction exist. Hence, opt for a prior patch test on a small spot first and see how your skin feels in 24 hours. Continue to use it only if it does not react or cause any discomfort to your skin. In case of a reaction, wash it immediately and seek medical help.
Moving forward, let's glimpse at the list of perks and drawbacks that one may expect with this product.
Pros
Collagen in it repairs damaged skin.
It works fine on sensitive skin types as well.
You get a thick gel-like consistency that does not stick.
The feasible packaging in 4 ml sachets makes it convenient to use.
Since it is wash-free, you don't have to worry about washing your skin.
This portable product restores lost moisture in your skin and boosts collagen production.
The product is lightweight, oil-free, refreshing, and easy to absorb on the skin.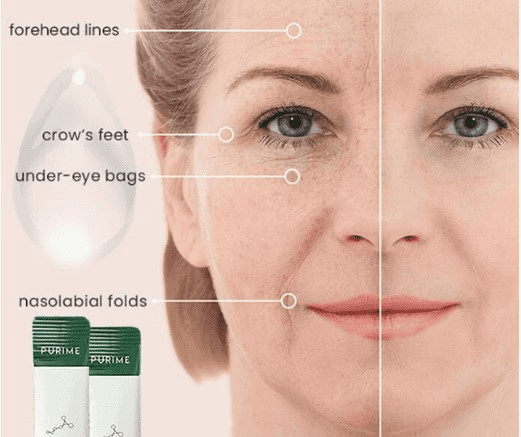 Cons
The film gives off a strange chemical smell.
Topical collagen supplements like this product are less effective than oral collagen supplements.
A few reports of breakouts post its application may concern you.
Some of you may not notice any difference even after regular application.
Customer Feedback | Purime Collagen Firming Mask Reviews
Before we delve into the feedback from other customers, let me share mine first. So I bought it a few weeks back from Amazon after viewing Purime reviews to visibly lessen my crow's feet and nose-to-mouth line. I kept the Purime wash-free collagen firming mask near my lamp, which reminded me to use it before sleeping. As instructed on its label, I used to apply it on my face and neck daily.
I woke up to supple and firmer skin, lasting only a few hours in the morning. My targeted fine lines diminished, but not much. I see no long-term results, but I highly hope for this product. Do collagen firming masks really work? To some extent, they do. But in your case, you may face a different consequence. Let's see what others think.
Marina comments, "I am 73 years old. It fits wonderfully on my skin and moisturizes it deeply as it says to. My skin always feels pulpy and elastic after use. I saw firm, toned skin in 3 weeks, but my sister (71) saw it only after the 5th week. So you may need to be a bit patient with this product."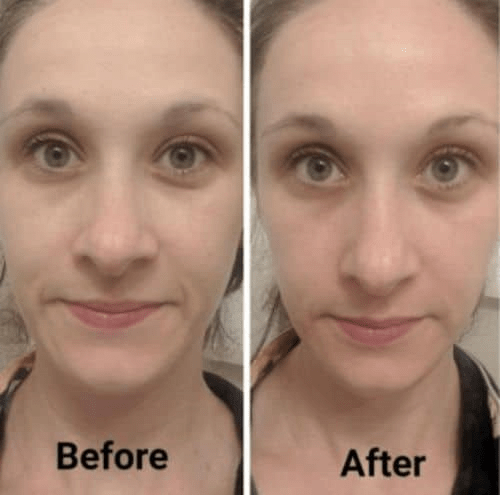 Kathy shares, "I have been using this Korean collagen mask for over a month now, and I notice tighter skin instantly, but I do not see any lasting textural improvements as of now, so I'm unsure for it to show any changes eventually."
Dawns refutes, "This cream does not fit all skin types as it asserts. I have sensitive skin, but my skin broke out in the first use itself. So don't go as per the labels, as they are misleading. I faced it as my skin broke out initially, followed by a mild irritation and rashes, so I won't recommend it."
As you can see, the mixed reviews speak that the product worked on some skin and not on a few others. So, you can safely assume that the product holds some credibility, but you need to be careful when using it.
FAQs | Purime Collagen Firming Mask Reviews
Is a collagen face mask good for you?
Yes, the collagen face mask can complement your skin's youthful appearance with lessened fine lines and give you a radiant glow, leaving your face smooth and even. Using it as a face mask relieves your skin of dryness and dehydration as it provides intense hydration. Many dermatologists love its ability to retain the moisture content in the skin.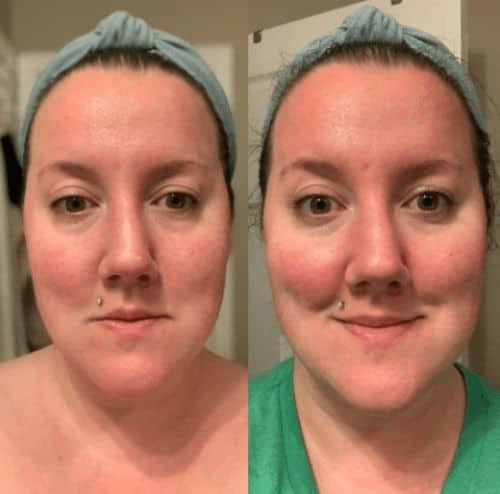 What do the Purime Collagen Firming Mask reviews Trustpilot say?
Unfortunately, the Trustpilot site does not have the Purime Collagen Firming Mask reviews. But plenty of feedback from eBay, Walmart, Amazon, and other online retailers show mixed reviews about the product. Some of them found the mask effective and worthy, while others pointed out that this product didn't suit them.
Is collagen firming sleeping masks legit?
Many collagen-firming sleeping masks are on the market, but not all are legit. A few manufacturers find dubious ways to copy the packaging from a famous brand where they may compromise with its formulation. So, it is always advisable to shop only from a trustworthy retailer after glancing at reviews on the product.
How do you use a Purime Korean collagen firming mask?
As you saw above, you can use it on a cleansed face thirty minutes before bed. Tear the sachet, drop the serum on your palm, and massage gently throughout your face and neck. Allow it to dry, and do not wash as it is wash-free. But first, perform a patch test to gauge its safety on your skin.
What is the side effect of collagen firming mask?
The side effects of collagen firming masks can vary on different people depending upon their skin types, allergic reactions, medical history, and related areas. They irritate your skin, and the added perfume in some products can actually show adverse effects on your skin. So, skim through its ingredients and reviews before buying one. Also, get it from an authentic retailer to dodge any fraudulent purchases.
Closure
As you can see, our Purime Collagen Firming Mask reviews suggest that this Korean wash-free mask has countless benefits if you wish to achieve youthful, radiant skin. A consistent application may make you lucky in making your skin soft, supple, and taut. Still, you may want to take advantage of a patch test as this product may feel differently on your skin.
If you frown upon your sturdy wrinkles and fine lines, it would be best to see a dermatologist who may suggest some form of retinoids if you insist on reducing unevenness on your skin's surface. But it, too, would not replace a proper skincare routine, a balanced diet, and enough sleep. Because, as you know, all the magic on your skin will only happen if you follow them all.
Please put down your remaining doubts in the comments below, and we will address them soon.
I'm Sarah Abraham, the founder and co-author of Blushastic.com and a professional makeup artist. Beauty is more than just skin deep, and that's why I'm passionate about sharing my knowledge and experience to help people feel confident and beautiful on the inside and out.
Whether it's skincare, haircare, or fashion, my goal is to empower women to feel their best. With my expertise in the beauty industry, I strive to provide practical advice and tips that are accessible to everyone, regardless of their skill level or budget.