The hot take on beauty soared when Anastasia came up with its infamous Brow Freeze, which seemed to have cast a magical spell on thousands of makeup divas! This new iteration of brow gel got people swooning over its awe-inspiring benefits, and we couldn't agree more. Getting soap brows was loved by many TikTok lovers, and we know why!
People were searching for an Anastasia Brow Freeze Dupe when they came to know the price of the actual product. Nonetheless, the universal formula claims to be fuss-free and prevents you from going overboard with pencils and whatnot. But will it save your day?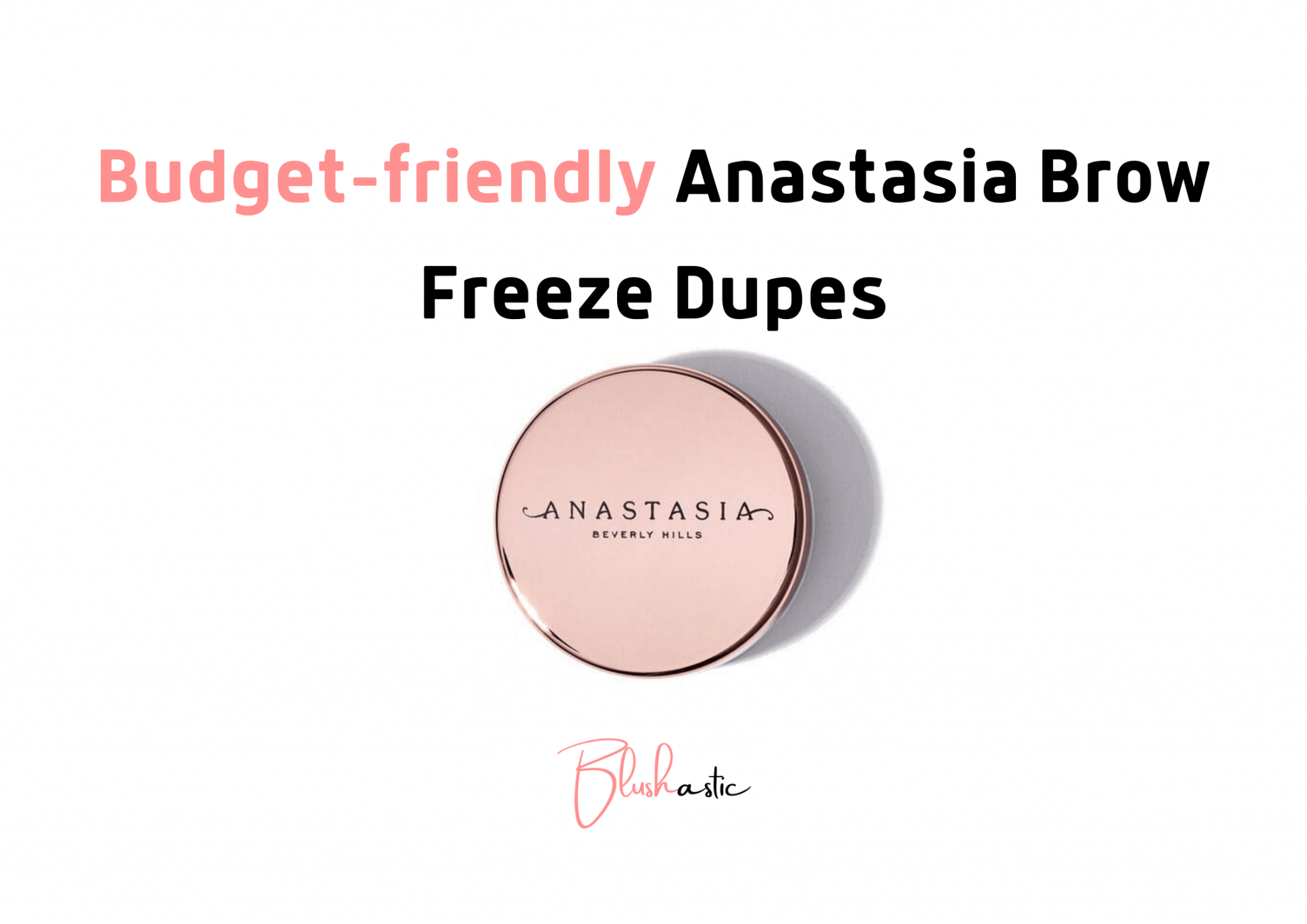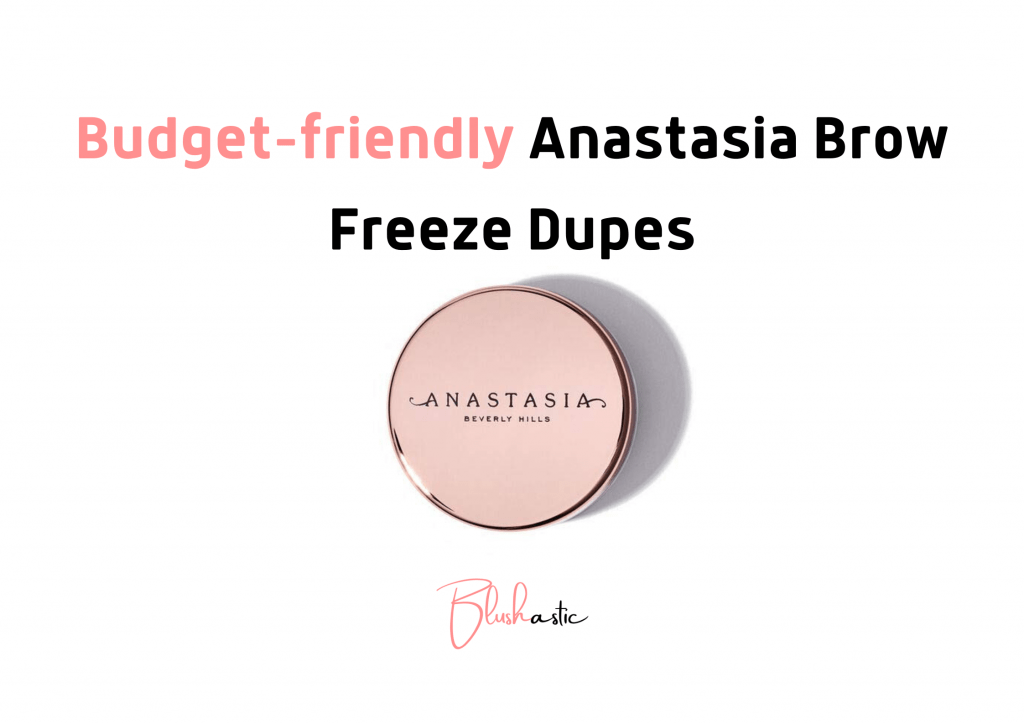 Just when you thought pomades wouldn't be enough to revive your brows into their full diva mode, Brow Freeze assures to give you a higher, voluminous, and thicker tone of definition that will make you regret everything you have used till now. If you want feathered brows that last all day, this cult classic brow gel will help tame your brow hairs!
But, everything has a catch, and so does this beauty! Given its quantity, this little tube might give up on you any day. So we have hunted down 11 easy-peasy edits so that tomorrow, when you are getting your eyebrows done, you drip no sweat again!
Anastasia Brow Freeze Dupe |
Treat Your Brows To Perfection!
Did you know that, like your cheeks and lips, your brows can also get a plumped-up action? However, getting neatly sculpted arches is not as easy as you think. But back when the Anastasia Brow Freeze went viral on social media, it was intended up on the wishlist of every beauty enthusiast by igniting sparks of fluffy and accentuating brows that look ethereal beyond words. The brow gel wax claims that it locks down the hair in one place and gives it a full-bodied look. People with all skin complexions can resort to this idea, as the product caters to everyone's needs with seamlessness. If you don't have a brow enhancing serum, then you can definitely opt for this brow gel as a temporary measure.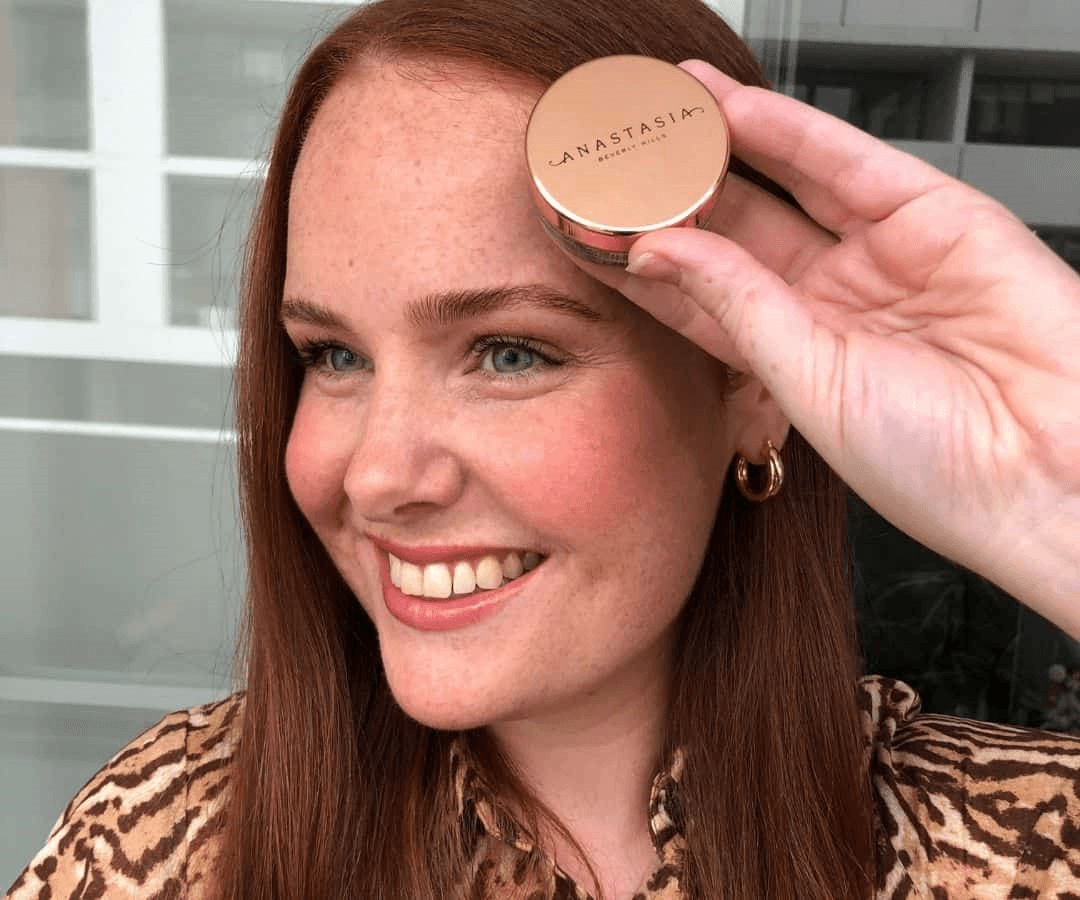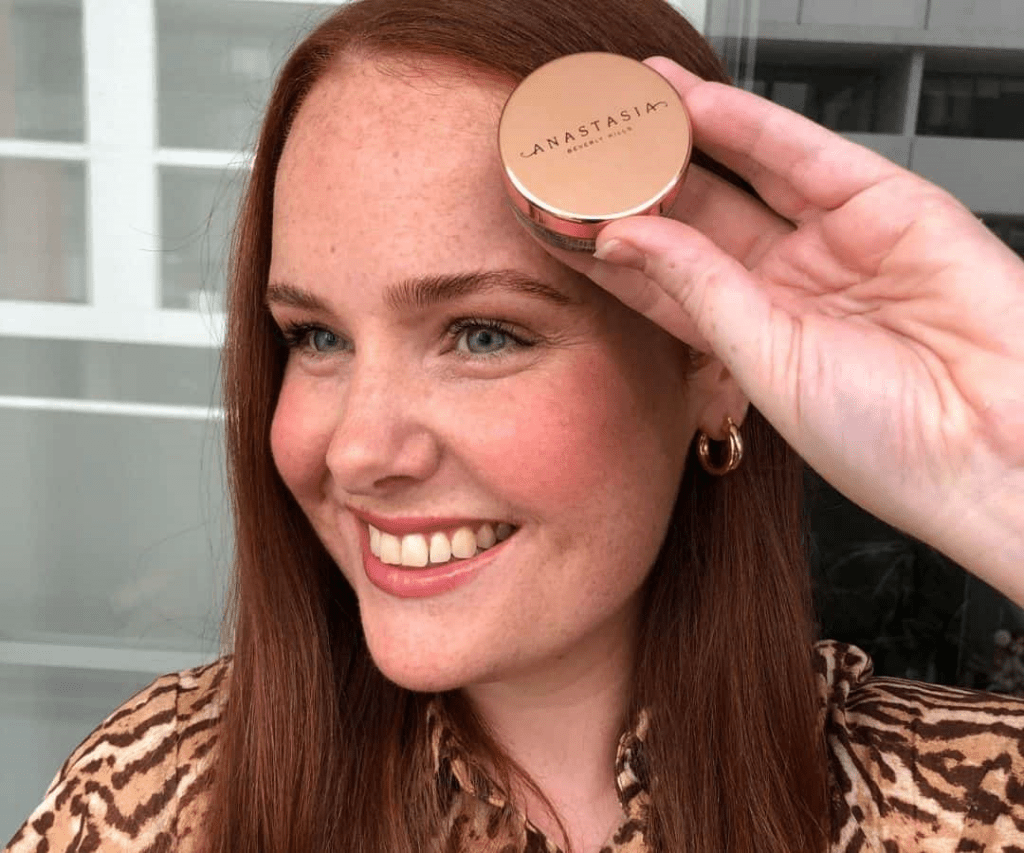 Scanty brows often embarrass us, doubling the need to get a brow gel in your possession that will help you get tamed, long-lasting, and lifted brows. Anastasia focuses on cleaner applications without leaving behind any residue or flakiness. The frozen formula grips tightly to sparse areas on your skin and gives your brows a hefty and voluminous look. However, users might be hesitant to buy it because we don't feel like splurging so much money on this at once.
But not every drugstore option is worth it, so we took the time to feed you some luxurious brow gel dupes. These specially curated options help coat your strands with maximum finesse. 
Patrick Ta Major Brow Shaping Wax
If you are new in your quest for the brow journey and are busy looking for an Anastasia Brow Freeze Dupe, you will require something that movies your stubborn brows a stronghold, and some sprinkles of nourishment. The Patrick Ta Major Brow Shaping Wax ticks these checkboxes and has been regarded as one of the ideal choices as an alternative to the original.
The striking feature of this formula is that it has been crafted with peptides, olive oil, and glycerin, which play an essential role in pumping up the growth of new hair and thereby filling up all sparse areas. The formula comes in two shades, clear and tinted, and suits all skin complexions seamlessly. Add a subtle hint of conditioning to your flat arches, and make them sparkle naturally! 
Perks
It contains peptides, olive oil, and glycerin

Promotes growth of new hair

The formula conditions, softens, and protects the brows and skin 

It gives a perfect bushy and feathered look

Easy to apply the formula

Tames even the stubborn and unruly hair

Does not use chemical solutions

It provides a flawless and natural look

Free of sulfates, SLS, SLES, parabens, formaldehyde, phthalates, mineral oil, and other nasties

Keeps brows healthy and nourished

Vegan composition, Cruelty-free, gluten-free
Drawbacks
There are not many reviews to ascertain its efficacy.
e.l.f. Wow Brow Gel, Volumizing, Buildable, Wax-Gel Hybrid
Many beauty enthusiasts are relying on the swift strokes of the e.l.f. Wow Brow Gel to whip their brows back into rhythm. The tinted wax-gel formula gives buildable coverage to your arches by enhancing their every nook and corner. Enriched with the goodness of kaolin clay and hair-like fibers, the formula helps boost the volume of your present brows and revitalizes them with amped-up growth.
E.L.F. strictly believes that animals belong in arms and not labs, which is why their line of products is cruelty-free and vegan. The brand does not entertain having any toxic elements in the composition like sulfates, parabens, etc., so that you and your skin can have a safe time! Users said that this brow-grooming opinion was all they needed to ace their important dates!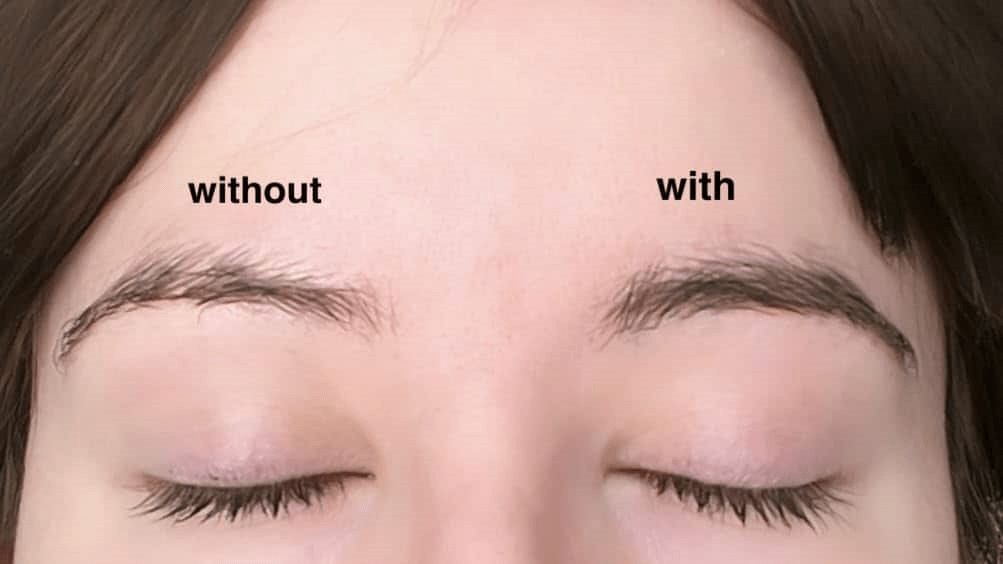 Perks
The formula has been infused with fibers

Available in five different shades

Never been tested on animals

Vegan composition

Available at an affordable price

Locks all brow hairs in one place

It can be worn alone or even with makeup

100% free from Phthalates, Parabens, Nonylphenol, Ethoxylates, Triclosan, Triclocarban, and Hydroquinone
Drawbacks
The quantity is too less.
NYX PROFESSIONAL MAKEUP The Brow Glue
Getting perfect brows doesn't have to be complicated anymore, especially when you have the NYX PROFESSIONAL MAKEUP, The Brow Glue, hidden up your sleeve. This is perfect if you have coarse, rigid brows that dislike being styled or moved. The glue is not precisely a wax but has been reported to give a much more excellent hold, which makes it a good Anastasia Brow Freeze Dupe for your untamed brows. The flake-free formula lets your brow hair look denser, fuller, and bolder by keeping them together for 16 hours on the clock.
If you are worried that this glue will look outrageous on your skin, you should know it has a transparent finish that dries down into a non-greasy and natural-looking tone. So, if you want to fake that volume, we suggest you do it with this one!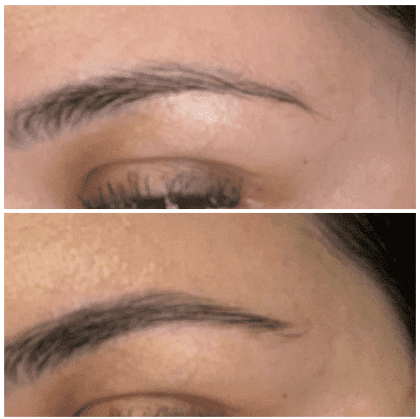 Perks
Much stronger than usual gels

It has a non-sticky finish

Extremely cost-effective

Claims to provide a 16-hour long hold

The formula does not flake up

It has over 10k reviews on Amazon

Acknowledged by PETA as a cruelty-free brand

The formula is transparent and suits all types of brow hair

It comes with a precise styling brush

Vegan composition
Drawbacks
It may leave some milky residue on the brows occasionally.
iMethod Eyebrow Wax – Brow Styling Wax for Feathered & Fluffy Brows
Prevent your eyebrow hair from going rogue by introducing your makeup vanity to this brow styling wax from iMethod! Many professionals prefer clear waxes to clear resin to design fluffy and bushy brows that make your eyes look more defined and bold. The formula complements all eyebrow colors easily and sits perfectly on different skin types without fuss.
The gel wax saves you from the hectic process of using water and promises not to leave any sticky residue behind like others. Get your brows back into a smooth rhythm with the help of this affordable edit. You just have to press and release and see the magic unfold!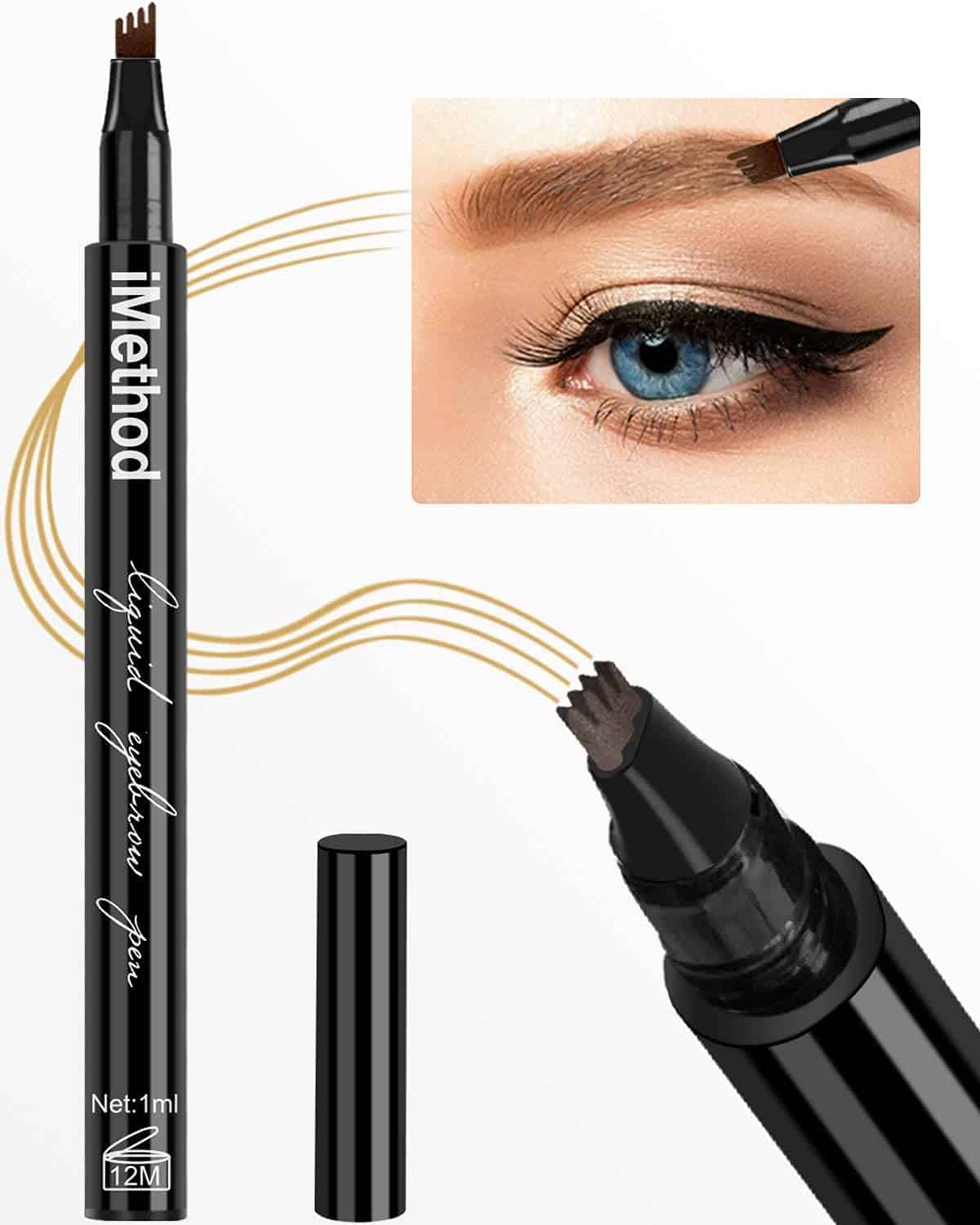 Perks
It gives you supermodel brows in seconds

It helps create a feathery look for your brows

The product is resistant to water

Holds strongly

Stays undisturbed throughout the day

No water needed to apply this

It doesn't leave behind residue

Suitable for all skin tones
Drawbacks
The effect may not last all day.
e.l.f. Shape and Stay Brow Wax Pencil – Clear
Suppose you don't have enough patience to sit in front of the mirror and style your brows with finesse, the e.l.f. Shape and Stay Brow Wax Pencil is a perfect match for your arches! Being housed in a sleek cylindrical pencil, the wax tightens the look of your unruly brows and gives them a chance to flaunt.
It is available for a very economical price, so don't worry; you won't have to spend your whole paycheck on it. Also, a little goes a long way, so make sure you don't drench your arches in it!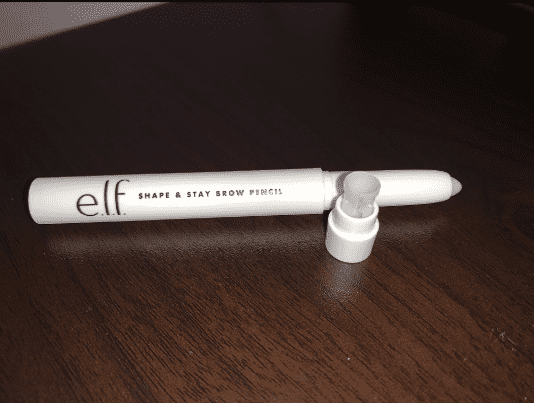 Perks
Costs just a fraction of ABH Brow Freeze

It tames your brows neatly

It claims to offer a feeling of nourishment

Easy to hold and apply

Gives good precision during the application 

It leaves a stunning and natural finish

It goes with all eyebrow color

Lightweight formula

The groomed finish stays put for a long time
Drawbacks
It may make your eyebrows dirty if you apply too much product.
Makeup Revolution Soap Styler
Did no one tell you that this international brand has your back in almost everything?! The Makeup Revolution Soap Styler has been specially crafted as a cost-effective soap bar to prevent your brows from going wild as an easy-peasy alternative to luxurious brow waxes.
It not only gives a flawless finish to your whole ensemble, but also, the formula is devoid of any animal-derived ingredients, which makes it vegan and completely safe for your use! The product garnered a big splash of reviews after Drew Barrymore used the brow pomade in her show, thereby turning many makeup artists in its way.  
Pro Tip:- Use a light hand to apply this, as the cake may come off if you tease it too hard.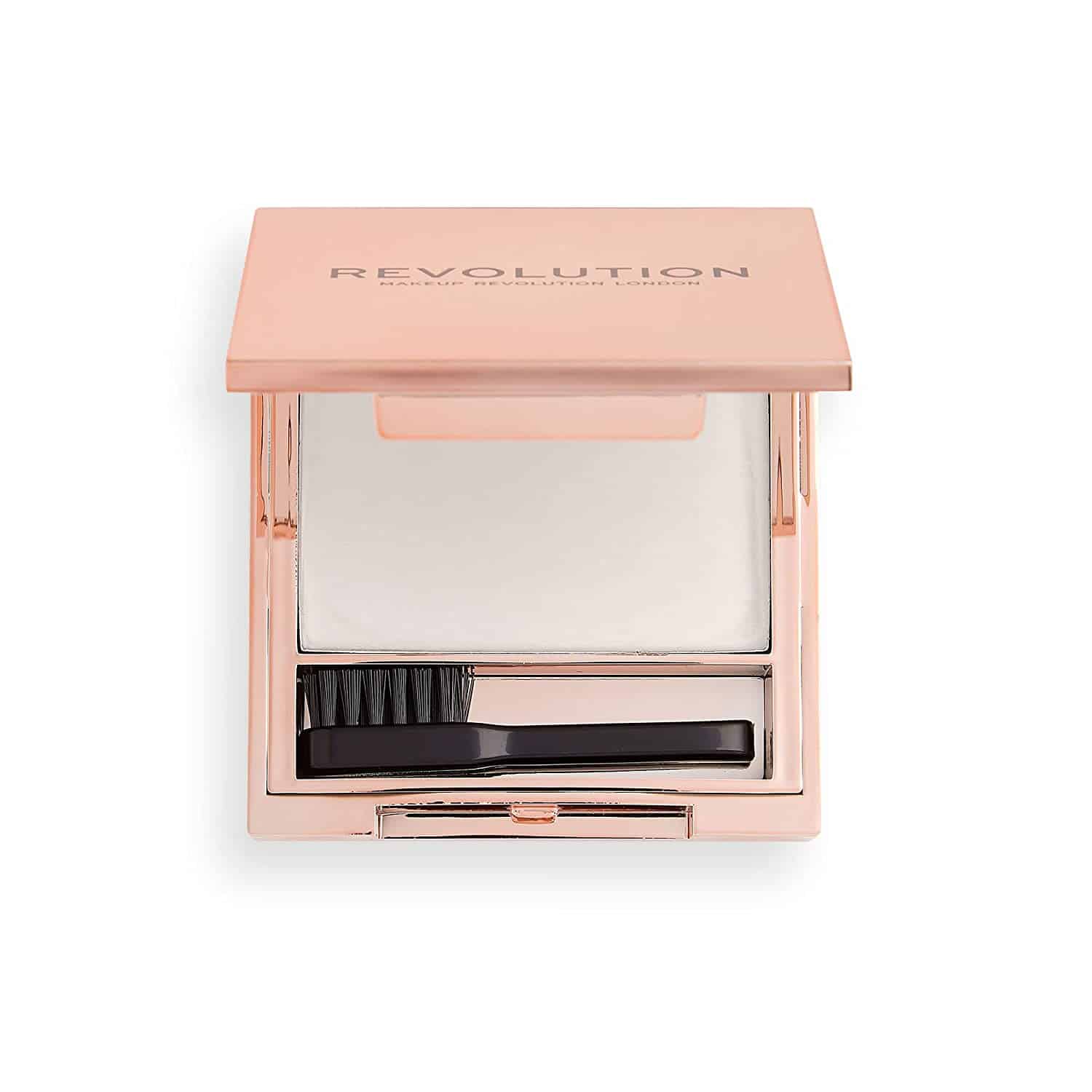 Perks
Holds all the hair uniformly together

It helps laminate brow hair

Offers full coverage

It helps achieve a full and fluffy look

The formula is entirely vegan

Never been tested on animals

It comes with a cute brow brush, and mirror

An excellent alternative to expensive brow waxes
Drawbacks
The soap may fall out if you are too hard on it.
ANNATATO Soap Brows
Everyone loves luxury products, but when the question comes of buying them, we all walk away with hesitation! No more of this behavior! We have found the ideal Anastasia Brow Freeze Dupe that will give you the most voluminous eyebrows you have ever come across! According to reports from Amazon, the ANNATATO Soap Brows help fill your brows into a bushy look. If you are scared about your eyebrows losing shape, this formula helps hold them softly in one place without any flyaways.
The main hero of this styling soap is its unmatched nourishing essence, which claims to make your brows appear healthy, longer, and fuller. The kit also has a built-in brush that can be rearranged or bent according to your desired angle!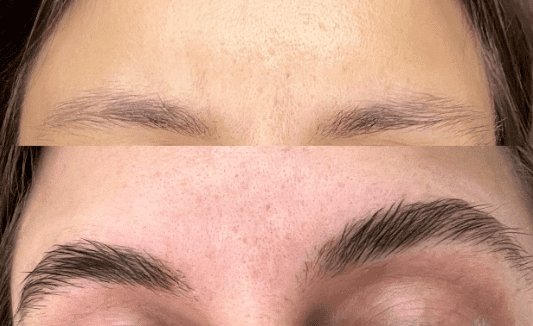 Perks
It comes in a colorless shade

People with any eyebrow color can use it

It helps achieve a feathered look

Durable and long-lasting effects

The formula is waterproof

The soap possesses a weightless formula

Made of mild and natural materials

Infused with an exclusive essence formula

It comes with a high-quality brush
Drawbacks
The product may start becoming flakey if it stays too long, so you might consider doing a touchup after some time.
Eyebrow Soap, 3D Brows Styling Soap, Transparent Natural Eyebrow Wax & Gel from SoakGo
We know you could not get your hands on the ABH, but we have something better! This underrated brow styling soap has over 4k reviews on Amazon and with good reason. The soap gives your brow hair a 3D natural finish, which masks all your empty areas effortlessly and brings out the hidden volume.
Choosing this might be a good start if you want to up your makeup appeal in every sense! The formula also claims that it does not become crunchy after wearing it, given that you wear it right. With just a few strokes of this product, you will have pampered your dull and unattractive brows with flawless finishing touches.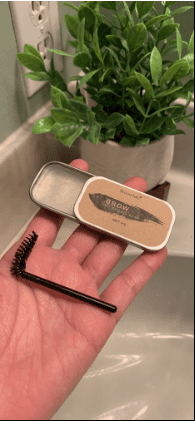 Perks
The kit has a 3D eyebrow soap.

It is designed with a 90-degree angled spiral brush that can assist your brows 

It offers long-lasting moisturization

Fills up parse regions

Available at a super affordable price

It also promotes the growth of your brows

Claims to help elevate thickness

The formula is very mild on your face
Drawbacks
The eyebrows may become a bit rough after some time.
UCANBE 2PCS Eyebrow Soap Kit, Brow Styling Soap for 4D Natural Eye Brow Makeup
Are your brows craving some all-natural and organic formula? Because we have something that they strictly need! According to trusted reports, the brow styling soap from UCANBE is an effortless way to shape your brows and leave them photogenic with a well-laminated look! The formula is resistant to sweat, smudge-proof, and waterproof, so you won't have to worry about regular touch-ups.
Unlike any ordinary soap, it allows your brows to indulge in a play to create the fluffiest brows you have ever seen! The brand believes strictly in the health of all its clients, so the products have not been tested on animals for hygienic safety.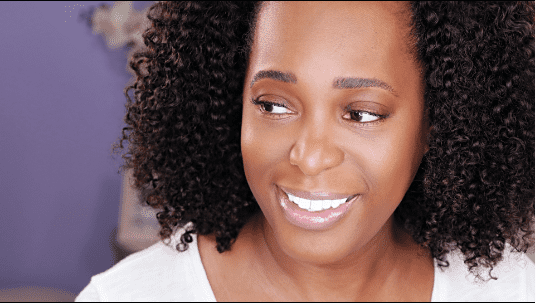 Perks
The formula is entirely organic.

It does not include

fragrance, color, cleaning, and foaming agents

It gives your brows a glossy look

It does not become sticky or greasy

It comes with a 990-degree spiral brow brush to comb

Has no odor to it

It comes in a transparent color so that everyone can use it

Hides your sparse areas
Drawbacks
Some reviews say that the kit does not come with an eyebrow spoolie and that you must buy one separately.
KIKO MILANO – Eyebrow Wax Fixing Pencil Fixing
It is your chance to create the entire brows with the unique formula of the KIKO MILANO Eyebrow Wax Fixing Pencil, which claims to tame all the wilderness of your perfect arches! The formula boasts a clear-looking wax that adds a refined definition to your brow hairs all day long and keeps them collected.
Unlike other wax formulas, which tend to become greasy or oily after some time, making your brows weigh does; this one promises to do nothing like that. It ensures your hair is soft and you are comfortable wearing the formula all day!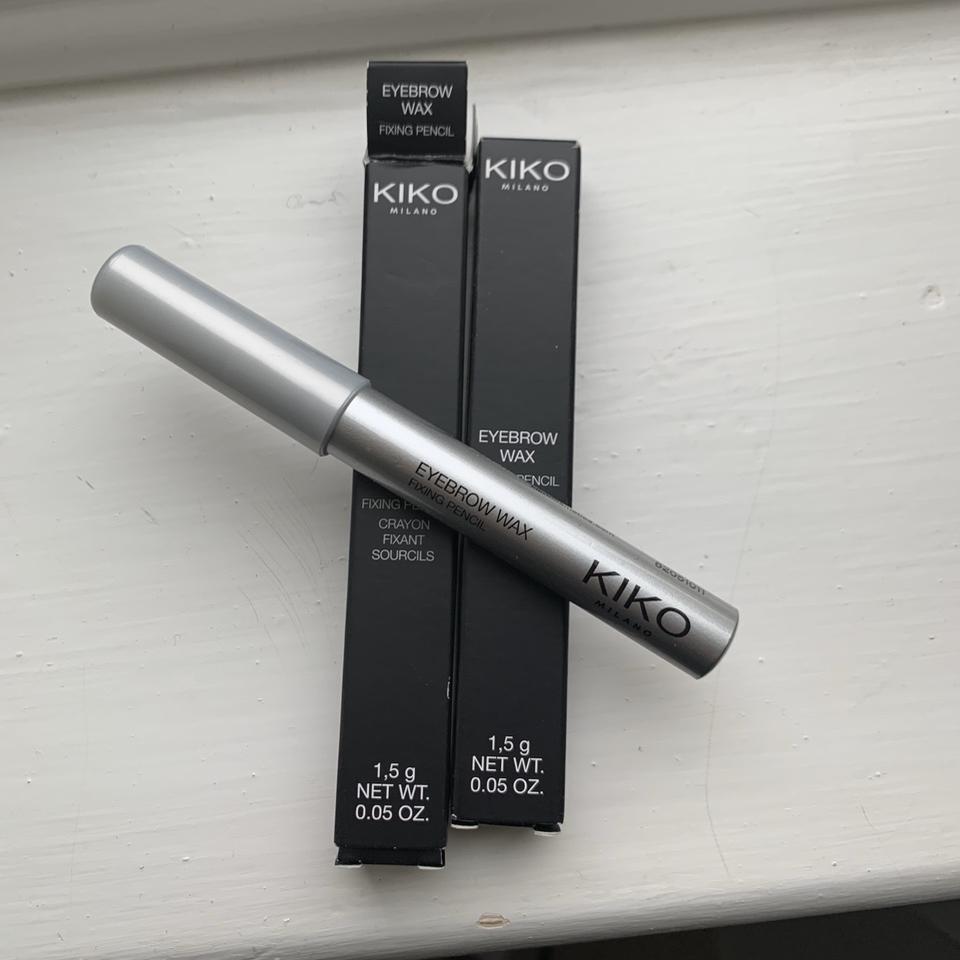 Perks
It helps fix any unruly hair

It keeps your brows neat and together

It helps achieve the desired look in a single stroke

The formula is very soft

Does not weigh down your brows

Goes almost invisible

Protects brow hair against free radical damage

Aloe vera adds moisturization

Vitamin E pampers your brows with a nourishing feel
Drawbacks
It feels challenging to sharpen this pencil.
immetee Eyebrow Gel, Volumizing Eyebrows Styling Wax
All good things in life must be waterproof, just like the immetee Eyebrow Gel! The transparent paste dries quickly on the skin so you can style it the way you want, and it will remain undisturbed. Users who tried this out said the gel wax added a bounce and fluffy texture to their brow hair, reviving their lost thickness.
What grabbed many clients' attention is that the kit is prepared from plant extracts like vitamin E, jojoba oil, and beeswax, which add volume, nourish, condition, and promote the growth of your lovelies. It is a cruelty-free product and does not contain fragrance, foaming agents, or irritants.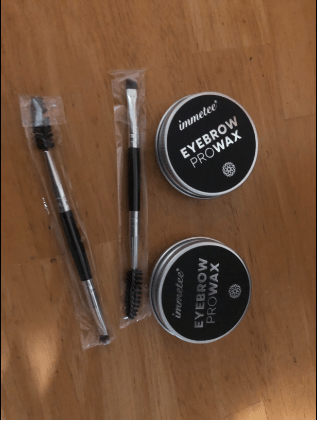 Perks
It gives you fuller-looking brows

Infused with natural and safe ingredients

It doesn't lather up or irritate

It prevents leaving any ugly residue

It helps create 4D natural brows

Assists in filling up sparse areas

It gives extra volume and texture to your brows

Promotes growth of hair by intense conditioning
Drawbacks
It may feel a bit oily on the skin.
FAQs

|

Anastasia Brow Freeze Dupe
What is a dupe for Anastasia Brow Freeze?
According to beauty reports, the E.L.F.'s Brow Lift is an excellent alternative if you are trying to get your hands on the ABH dupe at a reasonable price. However, word got fast, and people raided the drugstores in search of this product, after which it went completely underground and was difficult to purchase.
What is a good dupe for the Anastasia brow Wiz?
The above listed dupes all come close to giving you the desired results you want.
How long does Brow Freeze last?
Users who had the opportunity to incorporate the brow wax into their beauty regimen said that the formula would stay smooth without budging for at least eight hours and make your brows look feathered, pampered, and perfect!
Why does Anastasia Brow Freeze flake?
If you are not careful and use too much product in one go, it might lead to clumps, flakiness, or cakey skin. Make sure to work a bit of wax evenly with your spatula or spoolie brush, and then uniformly layer your bristles. This step, before applying, works like butter and mends your brow hairs in one tight place.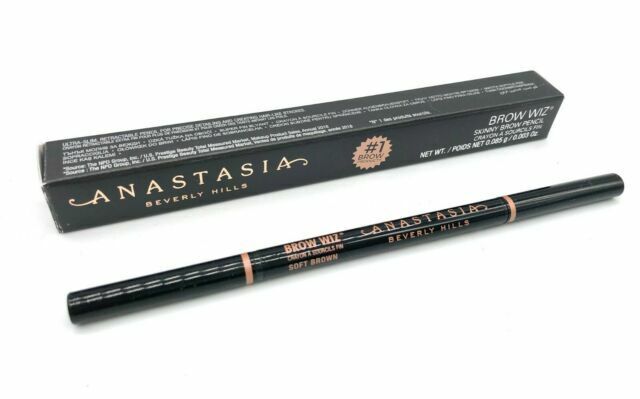 Why won't my soap brows stay up?
The probable reason behind your brows not remaining in one place might be the lack of well-moisturized skin. Make sure the brow soap you use is completely dry before adding more layers to the existing one. Apply some pressure when styling, in the form of a stick, and press action. This enhances the grip of the formula and prevents your brow hairs from getting disturbed.
Can you use Vaseline for soap brows?
Many users have revealed that they often depend on vaseline to shape their brows perfectly, as the petroleum jelly's formula doe not irritate their skin in any way. Also, there is no chance of redness or irritation, making vaseline a suitable alternative to a drugstore brow gel.
Where to buy Anastasia Brow Freeze?
You can purchase the Anastasia Brow Freeze from Amazon, or by visiting the brand's official website and placing your order on their page.
Do soap brows make your eyebrows fall out?
Every good thing has its downside, too, just like the use of soap cakes to enhance the outline of your brows. The best kind is to use a mild facial bar soap that is gentle on your skin and doesn't scrub too hard. Apart from this, if you are brushing the soap through your brows way too vigorously after the cake has dried, it can cause some irritation on the skin and tug the delicate brow hairs out. Also, make sure you don't overuse the soap-coated spoolie. Thus, using a brow enhancing serum to get fuller brows can be great idea.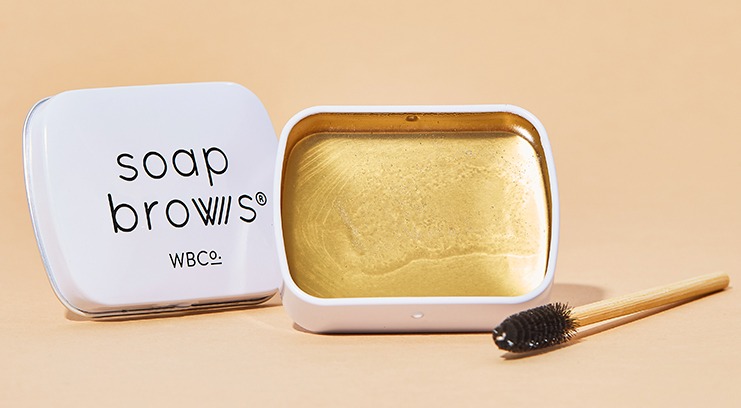 Is Anastasia Brow Freeze worth it?
People are crazy and equally obsessed with their brows, like they are addicted to their skin. This product allows your brows to look sleek and laminated without hitting the salon, which is why it is so popular among many beauty bloggers. It also offers buildable coverage and creamy formula to accentuate the depth of your arches.
Is Anastasia Brow Freeze vegan?
The brand takes pride in formulating vegan products, keeping its users' hygiene and other requisites in mind. The revolutionary makeup brand is also applauded for strictly prohibiting tests of their products on animals. Their products are 100% eco-conscious and therefore attract many makeup lovers.
Closure
Wielding your brow pencil every day, only to smudge your entire eye makeup, has happened to all of us. While we are not fans of this sweat-dripping ritual, no woman wants to be left behind in the race of looking all dolled up and pretty.
According to users, this collected list of Anastasia Brow Freeze Dupe claims to give them brows like the original on any fine day. They possess similar forgiving properties, as their formula volumizes their arches, rendering them extra beautiful in no time. These are available almost everywhere and are priced with utmost innocence.
This is a sign that it's time you get high on stockpiling them and adding them to your eye makeup palette, for we see quite a crowd gathered outside!
Rebecca is a skilled writer with a passion for makeup and skincare. With years of experience in the beauty industry, she has a deep understanding of the latest trends and products and a talent for creating engaging content that resonates with her readers. Whether she's writing about the latest skincare products or sharing her favorite makeup tips, Rebecca's writing is always informative, entertaining, and inspiring.