Many muscles, tissues, and nerves make up our skin and start functioning from the very minute we are born. But their working tends to get hampered with time as we age. Therefore, the need to rejuvenate the skin with the help of specific extra vitamins that can be provided with certain products arises. Biotulin claims to offer products that are effective and affordable. Let's discuss it in terms of this most talked about brand with some Biotulin reviews.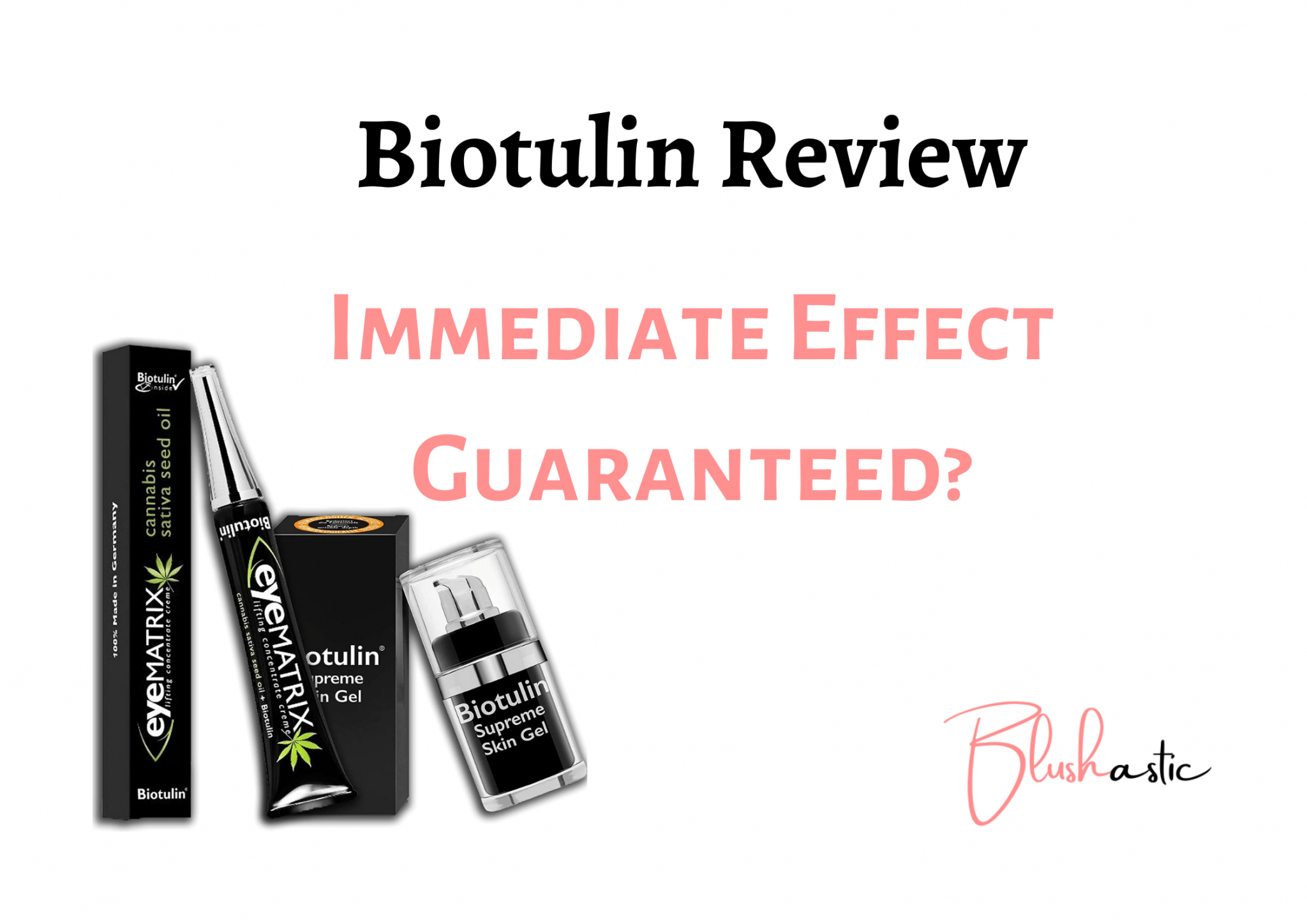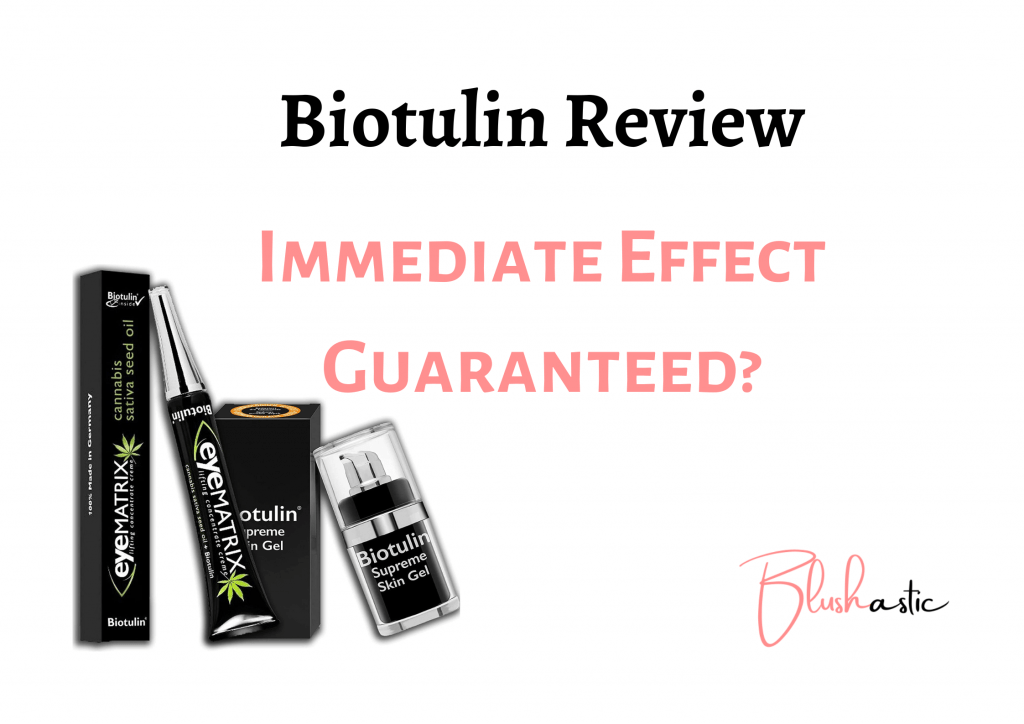 Most of us get inspired to see the skin of certain famous personalities and our idols. And almost everyone among us strives to follow their skincare routine to achieve our skin goals. In the recent news articles, we all have read about the products of biotin being used by very famous Meghan Markle and Michelle Obama. 
Their flawless skin made up our mindset to purchase their products without a second thought. But do they bear fruitful results? Let's find out.
Biotulin Reviews | Immediate Effect Guaranteed?
Biotulin is a Germany-based brand whose main motive is to develop products that ignite an immediate effect on a purely herbal basis. Biotulin's vision is to reinvent cosmetics while replacing a botulinum toxin with a natural ingredient. Most of their products are made out of plant-based extracts. 
Even the Biotulin products are said to be used by famous people. The products from Biotulin are refrained from animal testing and are entirely vegan. Few of the significant ingredients in many of its products are as follows.
Significant Ingredients in Biotulin products 
Spilanthol-

spilanthol is a fatty acid extracted from a plant named Acmella oleracea. They are accommodating in treating toothaches, stomatitis, and skin diseases. Few studies prove that spilanthol is a critical ingredient in making the aging effects like wrinkles and fine lines less apparent.

Hyaluronic acid- Hyaluronic acid, also known as hyaluron, adds up to the moisturization of the skin. Moreover, they help make skin more smooth and supple. According to a proven study, it helps heal wounds faster and reduces stretch marks and wrinkles. The right hydrating cream can do wonders for the skin.
Imperata cylindrica-

Imperata cylindrica is also commonly known as lady grass. It holds its roots in tropical and subtropical Asia and imbibes long-term skin enhancement properties. They help boost collagen products and help with saggy and droopy skin. 
Product Range of Biotulin
Biotulin Supreme Skin Gel
Biotulin supreme skin gel is an organic facial gel developed by a team of scientists to make wrinkles and fine lines look less apparent. It is said to cover up the wrinkles and fine lines within 60 minutes of its application, and the effects last longer, up to 9 hours. This is also termed 'botox in a bottle. 
BIOTULIN - Supreme Skin Gel I Organic Botulinumtoxin | Reduces Wrinkles Within 1 Hour | Hyaluronic Acid Serum | Spilanthol Serum for Face I Anti Aging Treatment - 0.5 oz
Less wrinkles and a visibly younger look within 60 minutes? With the new Biotulin no sorcery. Biotulin was developed in the US and is currently produced in Germany.
Biotulin, an organic hyaluronic acid serum for face, is applied to the face like any other serum. It is quickly absorbed, smoothing the skin to make it soft and supple.
This transparent, fragrance-free organic gel was developed by a team of scientists led by pharmacist and chemist Dr Claus Breuer. The gel is sold in a dispenser which is 100 percent airtight to ensure hygienic application.
One of the main ingredients of Biotulin is Spilanthol, a natural extract from the plant Acmella Oleracea (paracress). Biotulin has no risks or side effects and is available without prescription from registered pharmacies.
Biotulin gel is incredibly economical – only a small amount is needed. Apply a small drop of Biotulin gel evenly on the face and neck area and massage gently into the skin. Skin is visibly firmer after just one hour, and this will last for up to 24 hours. Use Biotulin gel before applying your daily skincare products.
However, this claim cannot be stamped upon because there is no written evidence of it breaking the connection between the muscles and nerves. However, it effectively makes the skin look radiant and smooth. Developed and produced in Germany, it is very gentle on the skin and helps give it a firm texture. The company recommends it be used several times a day. However, considering its extreme effects on the skin, it is advisable to use it before special occasions. 
Pros
100% Natural

It brings in a softer, smoother, and younger-looking skin

Suitable for all skin types

Free from parabens and sulfates

Quick absorbing texture

Vegan

Cruelty-free

Dermatologically tested

Silicon free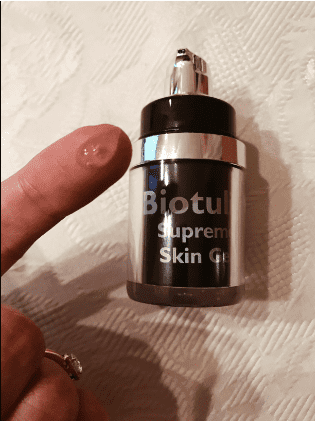 Cons
Pretty pricey

Effects aren't long-lasting

It cannot be compared to a botox
Biotulin Daynite 24 Face Creme
Biotulin Daynite 24 is a day and night anti-wrinkle cream with the goodness of shea butter, grape seed oil, and spilanthol. This anti-wrinkle cream can be perfectly coordinated into the daily skincare regime and helps provide the skin with moisture and necessary vitamins.
BIOTULIN – Daynite24+ Absolute Face cream 50ml I Wrinkle Cream I For Deep Wrinkles I Anti Aging I Skin Regenerating Cream I Day & Night I Hyaluronic Acid
FOR ALL AGES AND SKIN TYPES: Biotulin's Daynite24+ is a wrinkle cream for every age and skin type. A nourishing facial cream with an ultra light consistency which can be applied day & night.
FAST WRINKLE REDUCTION: Crow's feet , forehead wrinkles, glabella folds between the eyebrows and nasolabial folds can be visibly smoothed up to 25% within just one hour of use. No injections needed.
ULTIMATE SKINCARE: Daynite24+ has an active ingredient combination formular and is therefore a great base for your make-up. An anti-wrinkle cream that stimulates the skin's own collagen formation.
HIGH EFFECTIVENESS AND REGENERATION: Daynite24+ by Biotulin is dermatological tested. It supports collagenous and elastic fibres and gives the skin a youthful, fresh and healthy appearance.
ALL-IN-1: Biotulin reduces facial muscle contractions, grape seed oil slows down the cell aging, shea butter moisturizes and squalane penetrates quickly to ensure softness with a non-greasy feeling.
The emphasis on its nourishing properties helps nourish the skin and stimulate collagen production. Shea butter, an active ingredient in the cream, helps in rehydrating and soothing the skin. Moreover, the grape seed oil slows down the skin aging process. 
Pros
Suitable for all skin types and people of all ages 

Smoothes out the skin texture 

Bring back the radiant glow

It helps in wrinkle reduction

Vegan

Cruelty-free

Dermatologically tested

Light consistency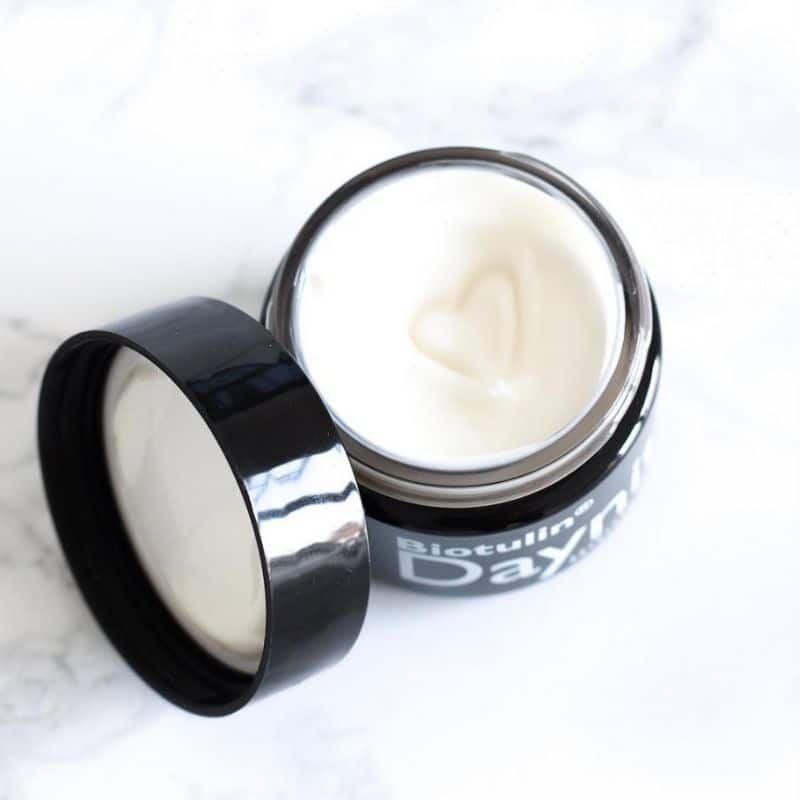 Cons
Pretty pricey

It doesn't absorb well into the skin

It is challenging to apply makeup above this cream
Biotulin Eye Matrix Lifting Concentrate Eye Creme
Biotulin eye matrix cream is an innovative combination of hemp oil, hyaluronic acid, spilanthol, and blast grass. Are you too fed up with the wrinkles under your eyes? This Biotulin eye matrix is a perfect combination for you. It helps in reducing wrinkles and dark circles under the eyes.
Hemp oil, an active ingredient of this cream, helps provide moisture and a smoothing effect to the eyes. Moreover, the cannabis Sativa seed oil helps develop radiant and soft skin.
Pros
Adds firmness and texture to the skin under the eyes

It helps with dark circles

Reduces wrinkles and fine lines

Provides moisture

Depuffs under eye bags

Vegan

Cruelty-free

Dermatologically tested

Thin and light textured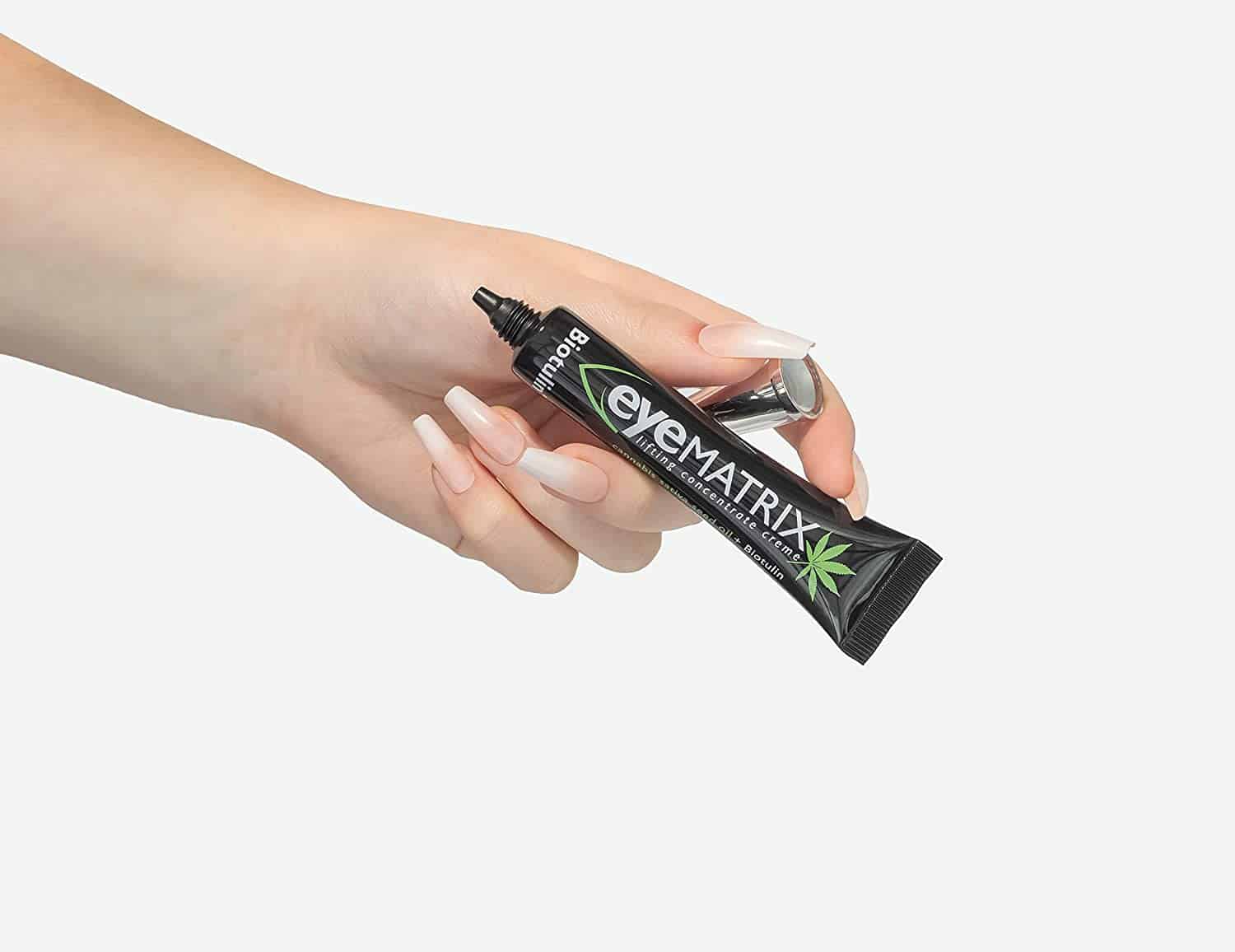 Cons
Pretty pricey 

No quick results
Customer Reviews | Biotulin Before And After
Michelle says, "Biotulin products are pretty amazing. I have used many of their products, and almost all of them have produced amazing results. However, I am unsure about the time as promised by the company in which the results are seen. I saw noticeable results much later after the time the company had promised.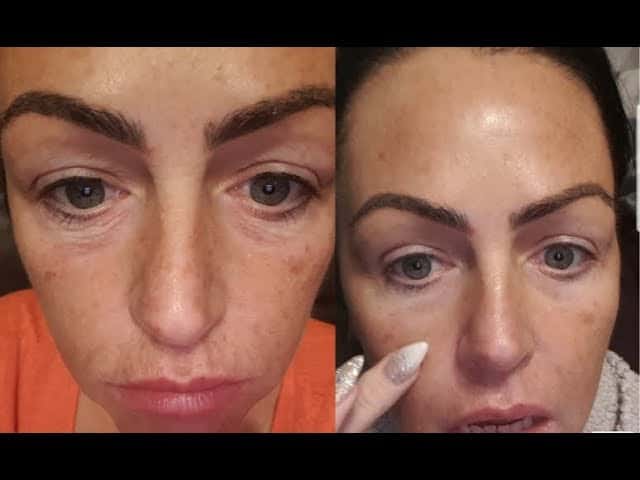 But the results are pretty good and noticeable. What I found the most amazing is their eye-lifting cream. It is pretty lightweight and has caused a severe reduction in dark circles and under-eye bags. Overall, Biotulin is a trustworthy and amazing brand with amazing products."
Lisa says, "Biotulin products are amazing, but they are quite pricey, in my opinion. You can easily find the same product at a much lower price. Moreover, their supreme gel, usually termed 'botox in a bottle or 'the organic botox,' is just exaggerated marketing, in my opinion. I feel there's nothing like organic botox. Overall, if one can afford it, I feel the products are pretty good, and one can easily try them without any fear of skin damage."
Frequently Asked Questions
Does Biotulin Supreme Skin Gel work?
Yes, Biotulin supreme skin gel has shown extraordinary results in many users. Their users have felt a drastic change in their wrinkles and fine lines. Moreover, their skin feels radiant more than it usually feels once they use it. 
How do you use Biotulin?
Biotulin products are always recommended to be used on clean and dry skin. They show most of their effects on clean and dirt-proof skin.
Closure
Are Biotulin products worth a purchase? We're sure you have an answer to this question after reviewing the reviews. Their products are pretty amazing and have extraordinary effects on the skin. They have led to a severe reduction in fine lines and wrinkles in the prescribed areas upon its use. Moreover, one can easily apply it because of its thin consistency without any haphazard. 
Considering the price, the products are pretty pricey compared to similar products. Moreover, there is no interest-free installment policy available on the product. Still, if one can afford them, they should use them, seeing their results. Moreover, since everybody has a different skin in terms of texture, one should go through the ingredient list thoroughly to avoid unwanted gifts later.
Rebecca is a skilled writer with a passion for makeup and skincare. With years of experience in the beauty industry, she has a deep understanding of the latest trends and products and a talent for creating engaging content that resonates with her readers. Whether she's writing about the latest skincare products or sharing her favorite makeup tips, Rebecca's writing is always informative, entertaining, and inspiring.