Have you ever heard that quality and quantity don't necessarily go hand in hand? Lily and Fox is a new online web store recently been set up in Australia. They don't have a long history or reason for forging this alliance. Their website merely gives a basic account and contact information. You will find some honest Lily and Fox Nails reviews in this article.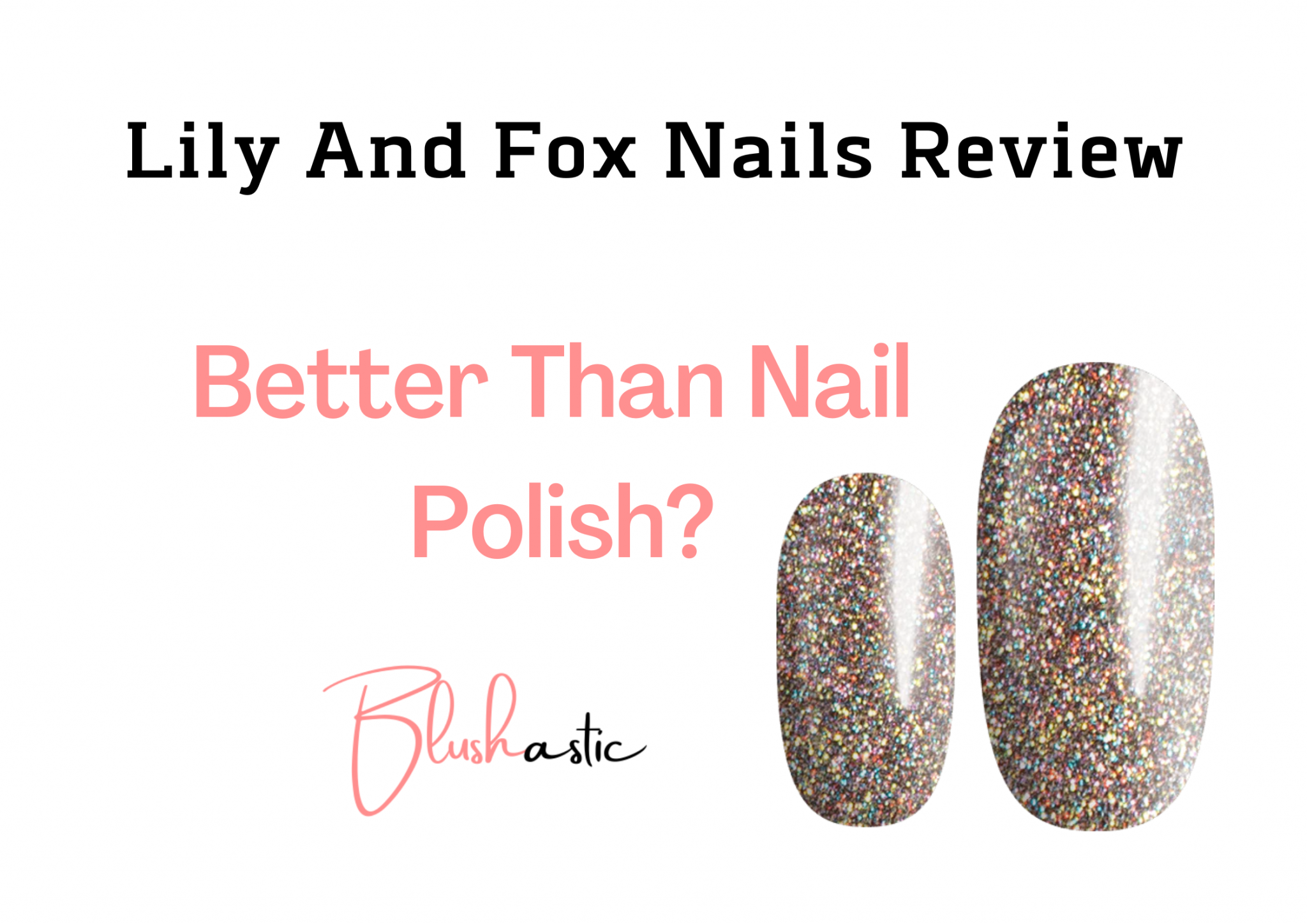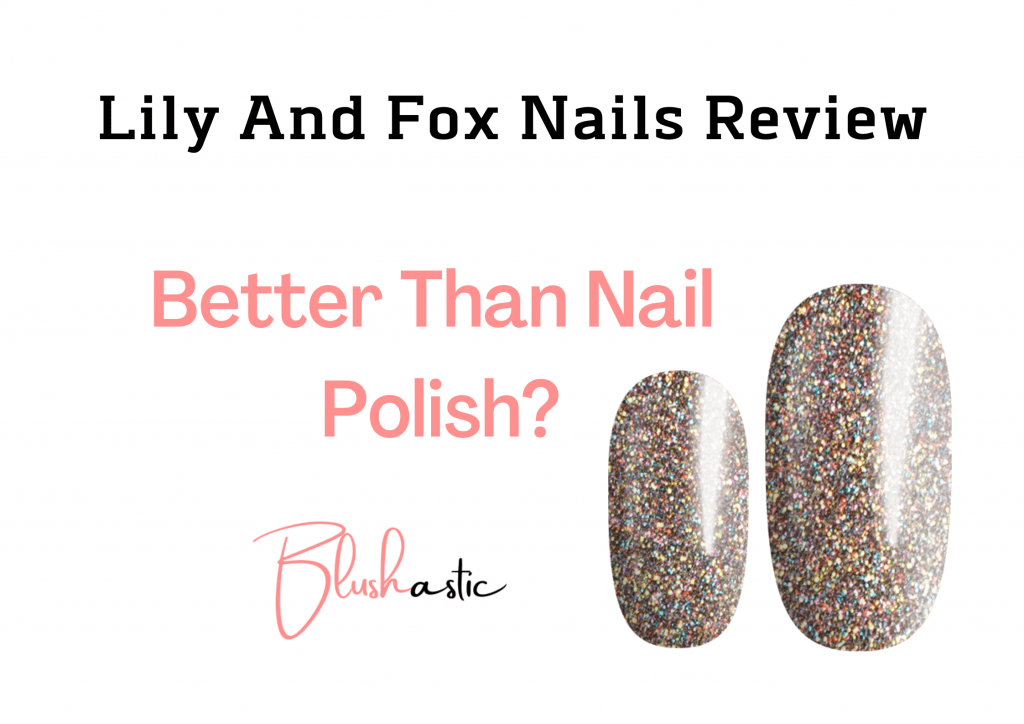 Some of us may be unaware of the term nail strips, which are nail paint appliqués. They cover the top of the fingernail evenly and leave a smooth, faultless finish. Nail strips are available in a wide range of nail shapes and sizes, as well as varying quality and price levels, on the market today, allowing you to find a suitable fit for your nails. They can be used as a nail polish replacement.
Also Read: Dashing Diva Nail Strips Review | The Nail Strips You Need?
Lily And Fox Nails Reviews | Time to make
your nails shine?
You may not have enough time to properly care for your nails and make them attractive because of your work. Of course, if you're heading to a party or even a function, nail polish is a must-have. But what if you don't have time or energy to apply nail polish, or if you prefer a different way to make your nails shine? Yes, the answer is right in front of you. Lily and fox nails allow you to utilize nail strips, which are nothing more than nail polish appliques that give you the same results as any other nail polish.
More about Lily and Fox Nails
Lily and Fox nails are a new fad that competes with the long-established color street company. Compared to The Color Street, Lily and Fox's nail appliques provide a more comprehensive range of holiday patterns and festive themes. They use a genuine and elegant approach to nail art. One of the most notable features is that Lily and Fox nails are entirely vegan, non-toxic, and cruelty-free.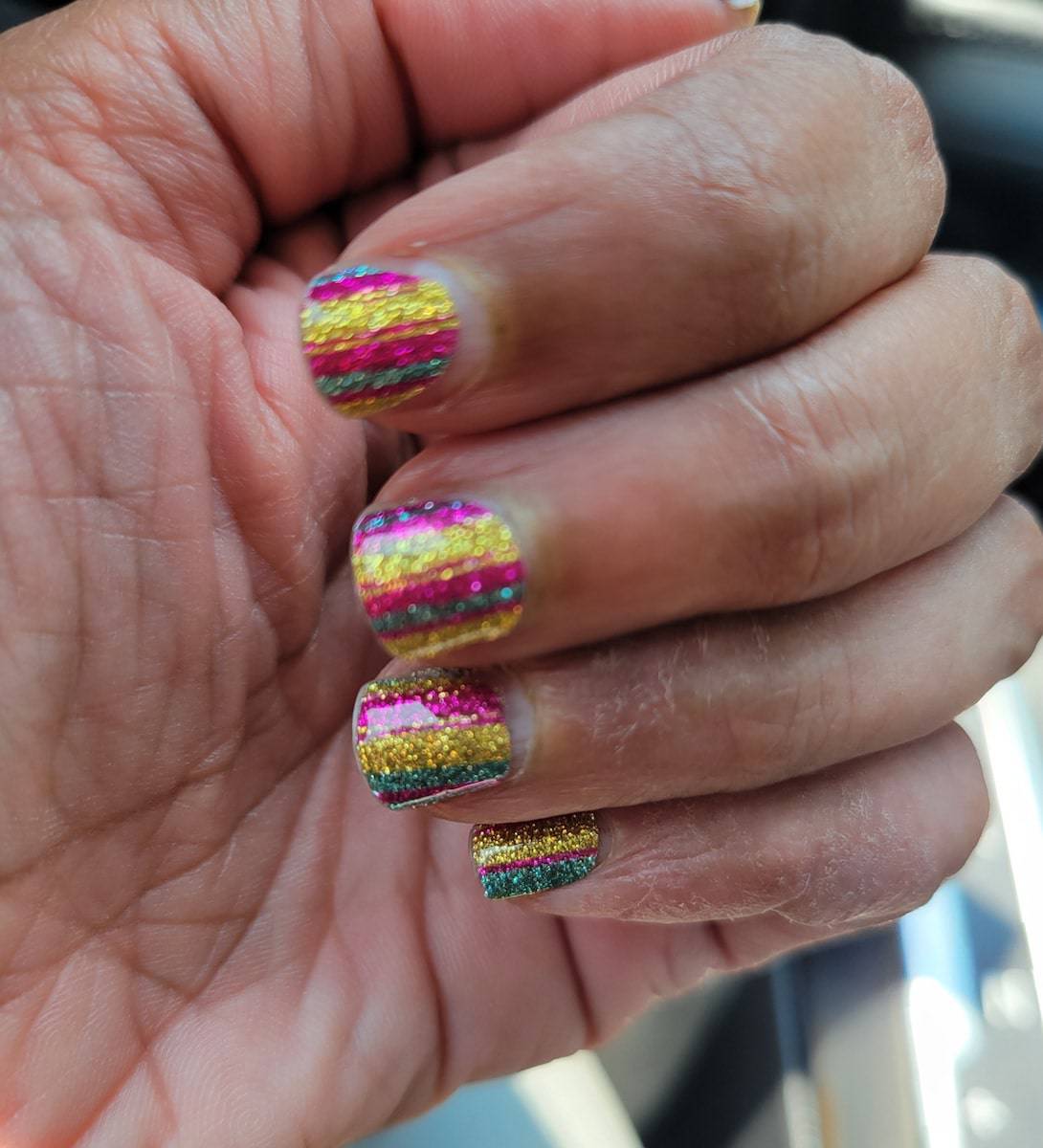 Some designs appear unprofessional, particularly when the colors are faded or the visuals are an exact duplicate of other famous businesses. They're said to be toxic-free, proving that they don't include any of the top ten most harmful compounds in nail polish. Lily and Fox nails have a classy style in glitter designs too. They don't fall off even if water is used excessively. Lily and Fox nails are halal certified, making it super comfortable for users from all religions without any worries.
Features of Lily and Fox Nails
They are less likely to snap or break.

They give a natural finish to the nails.

It is Durable and sticks to the nail perfectly.

Provides a wide range of designs.

Compared to other top brands that give you a similar vibe, this one is affordable.

Lily and Fox nail wraps adhere well and may be removed and repositioned as necessary, which is quite convenient.

Lily and Fox's nails have a protective layer built into them to prevent nail damage.

They are completely water-resistant.

Durable for more extended periods.
Alternatives
The difficulty of using lily and fox nails and the amount of time it takes for results to show may also encourage customers to search for alternative products. Allow me to give you a brief preview of a few of them.
Dashing Diva Nails Magic Press
Dashing Diva is a new york established Korean-rooted company that set foot in 2001. Top-rated brand Dashing diva's Dashing diva nails magic press got featured in The cosmopolitan as the best gel nail and ranked 6th in the list of toxic-free nails. The gel polish on the dashing diva nails magic press looks stylish. Dashing Diva Nails magic press is certified to be 100 percent vegan and cruelty-free.
They are devoid of chemicals like toluene, formaldehyde, etc that are known to disturb pregnancy which makes Dashing diva nails magic press safe for pregnant women.
Pros
Gives you natural nourishment to the nails.

Resist chips and breaks.

Gives a glossy look to the nails.

Zero dry time.

Easy to apply formula gives you zero time and product wastage.

Easy peel-off method for removal.
Cons
Lasts for only 5 to 7 days.

Ultralight is potentially harmful to the nails and exhibits negative effects in the long run.
BornBeauty Pink Nail Polish Stickers Salon Effects Adhesive Wraps
BornBeauty Pink Nail Polish Stickers Salon Effects Adhesive Wraps provide excellent designs and trustworthiness for their concepts and procedures. These nails provide your nails with an excellent hot and sensual appearance.
Pros
Gives your nails a distinctive layer without any bulk or swelling

An excellent option for clients looking to prolong damaged nails

Maintains hydration and aids in reducing nail clogging.

Provides nails that are easily flexible.
Cons
Nails will be damaged by improper removal of BornBeauty Pink Nail Polish Stickers Salon Effects Adhesive Wraps.

These Nail Polish Stickers Salon Effects Adhesive Wraps might not be the best choice for nails with irregular shapes.
Color Street Long Time No Sea Nails
One of the best nail polishes ever produced is Color Street, an enduring brand. With their unique, vivid, and elegant designs and daily market trends, they stand out. With the intention of improving the nail art experience, the Color Street brand was developed in the USA back in 1990.
Sale
Color Street Long Time No Sea
Channel seafaring vibes with Long Time No Sea, a pale mint to royal blue glitter gradient!
Glitter finish.
Each set includes 16 double-ended nail strips.
Easy peel and apply with no dry time. Just apply and go!
100% Real Nail Polish Strips made in the U.S.A.
The appealing light mint sea green-blue tint of Color Street Long Time No Sea Nails successfully evokes the sensation of being at sea.
Pros
Developed using high-quality nail polish gels.

Gives a glitter finish.

It may be removed without difficulty using nail polish remover

Even with excessive water use, the color does not fade.

can be used on nails of any length.
Cons
Color Street Long Time No Sea Nails are not readily extensible.

It has an awful odor.
Lily And Fox Nails Ingredients
Nitrocellulose
This component protects the nail from any damage and, at the same time, allows it to breathe comfortably. This is one of the most common elements in many types of nail polish.
Trimethyl pentanyl diisobutyrate
This compound is used for nail sculpting to ensure that the nail wraps acquire the proper shape making them suitable for all types of nail shapes and sizes.
Styrene/Isoprene Copolymer
This ingredient gives Lily & Fox nail polish wraps their flexibility and strength, allowing them to last a long time and adequately suit your nails rather than appearing concealed.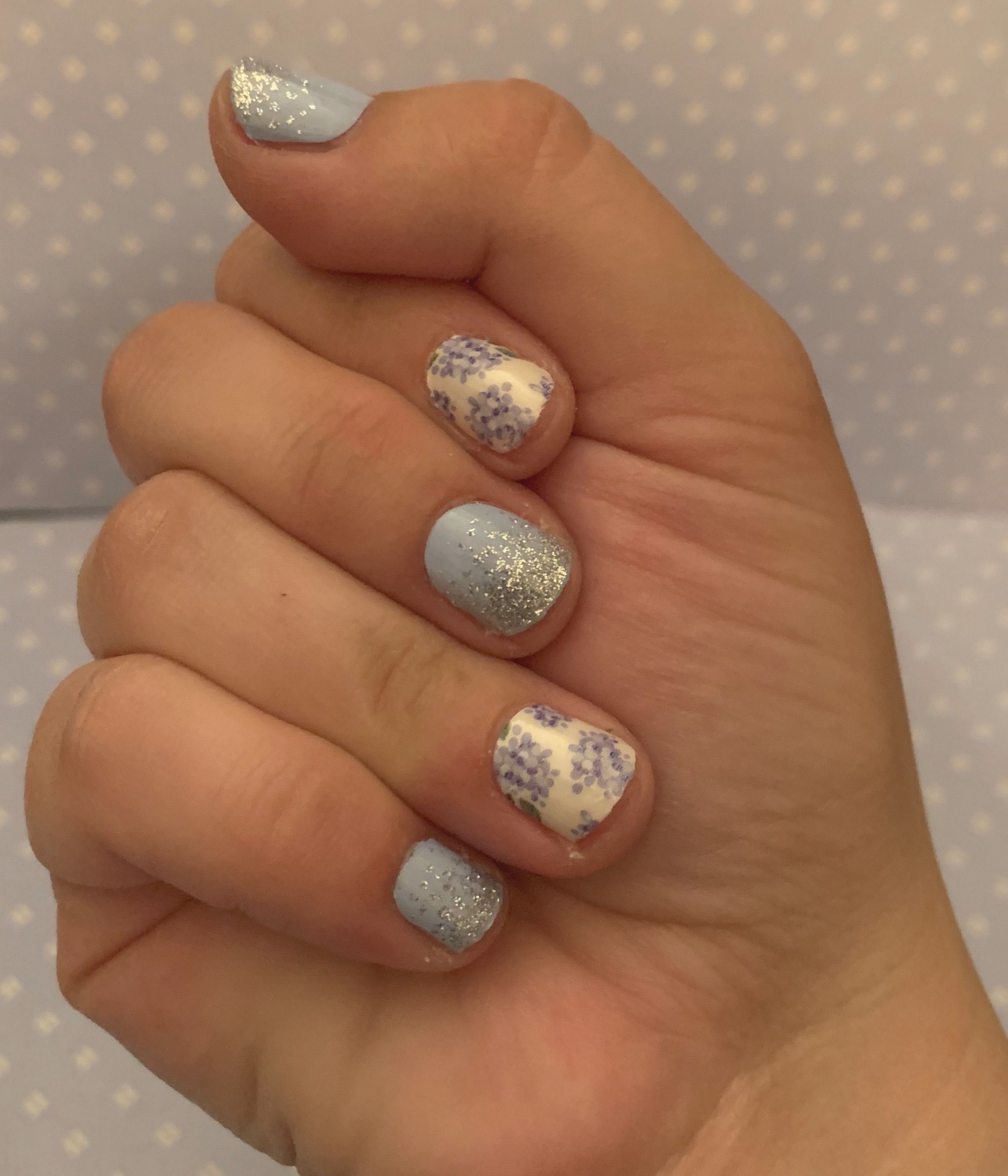 Dipentaerythrityl Hexaacrylate
This is one of the elements contributing to the wraps' long shelf life. It allows the wraps to be flexible, adhere nicely to the nail, and become sturdy, scratch-resistant, and moisture-resistant.
Ethyl Acetate
This component gives the lily, and fox nail wraps a pleasant, sweet, and juicy perfume, ensuring users have an enjoyable application experience.
How To Apply Lily and Fox nails Correctly?
Clean your hands with water or alcohol swabs to make them more sparkling.

Choose the right size you wish to apply.

Remove the transparent plastic cover on each nail wrap.

Using the top side of your chosen wrap, remove the excess that will be filed away.

The wrap should be placed at your cuticles and pushed down from there.

Any excess should be filed.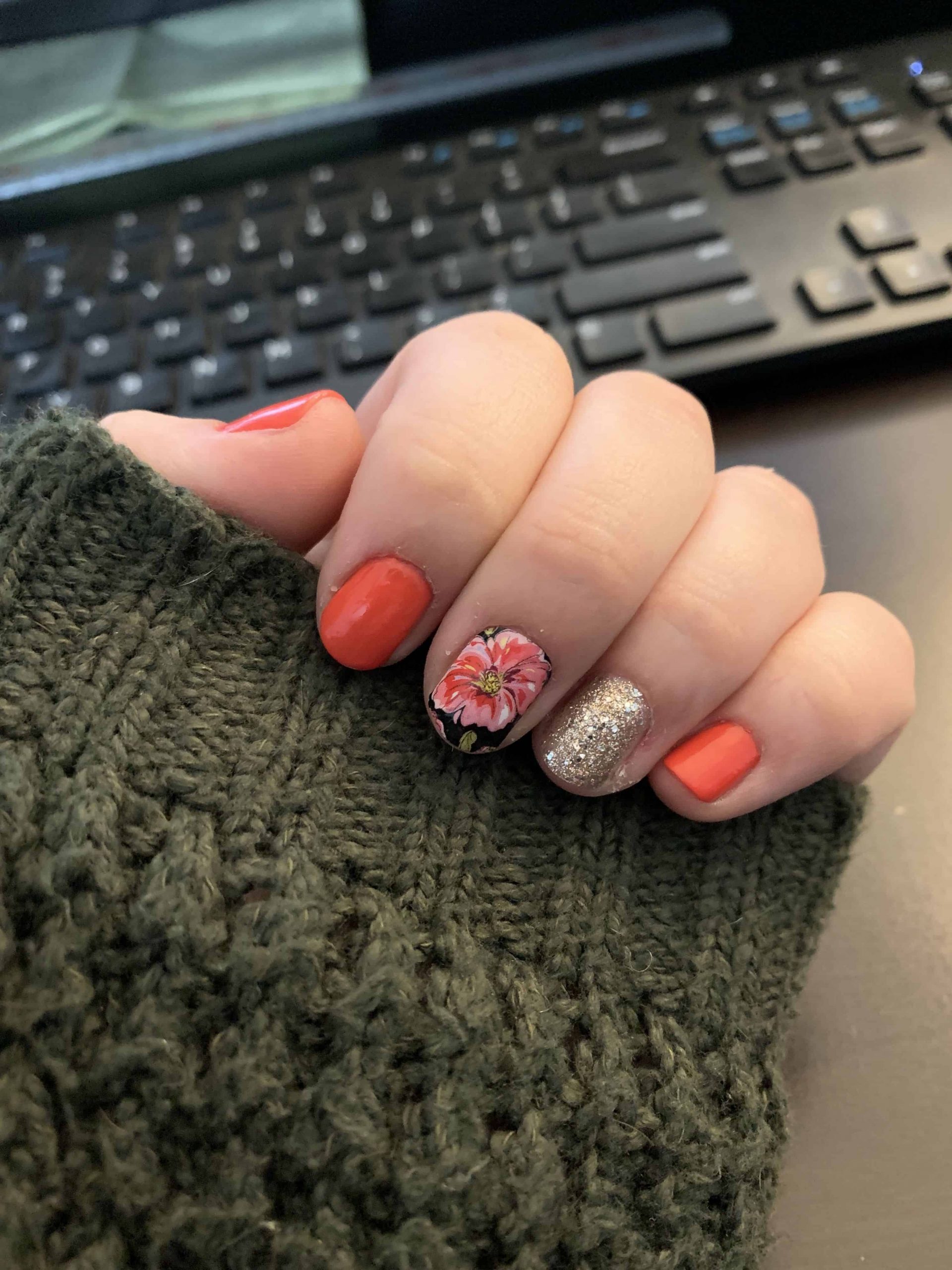 Precautions to follow while using Lily and Fox Nails
Sometimes, you might find that your nails are stained with coffee, oil drops, other makeup products, sanitizers, moisturizers, etc., which could prevent the nail wrap from adequately aligning. So to remove all these items thoroughly, wash your hand and wipe it with cotton swabs.

Smooth the edges of your nail along the side of the curves as you apply the wraps.

Avoid touching it with anything before applying it to your nail to keep the glue as sticky as possible.

Use a circular motion to fix your nails properly.

If you want your nails to be more bright and long-lasting for up to 2 weeks, apply a top coat.
Pros
Lily and fox nail polishes are juicy and have a sweet odor.

It offers many contemporary and classy designs and also many colors that can be matched with your outfits.

You can remove and reinstall it if necessary, and it will remain clinging to the nail. The glue is set in place and will not come off.
Cons
The nail wraps are pretty much thick, which makes it challenging to edge off the excess product easily

Lily and Fox nails get water and dirt under them quickly without the application of the top coat

The nail wraps appear rubber and sticky after some time
Customer Judgments | Lily and Fox Nails Reviews
Clare says," They stick to the surface quickly and thoroughly. Colors and patterns are adorable, and they're simple to apply. It will last indefinitely or until you remove it. It's easy to remove by simply peeling it off from the side. Great value for money."
Olivia says," This is a fantastic brand that I highly recommend, especially given the price and quantity."
Josephine says," Wraps of the highest quality! During application, they do not crease or stretch. When trimming the wraps, I recommend avoiding using a nail file. On the outer edge of the nail, "filing" against a countertop gives me a much neater outcome. With these on, I do a lot of typing and cleaning, and the fantastic look lasts for four days. I can wear it for up to a week."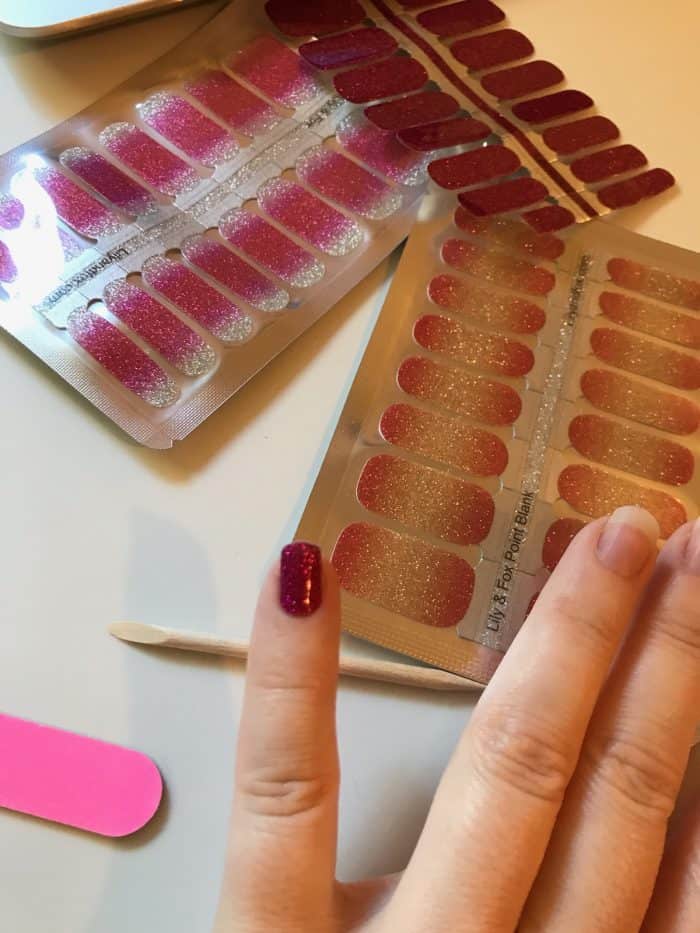 Charlotte says," Absolutely dreadful. They're difficult to put on, have a sticky feel, and come off far too readily."
Emma says," These are not up to the standards, to be honest. When exposed to hot water (such as in the shower), they can occasionally develop little bubbles, which seem to dissolve the adhesive, preventing me from laying them down."
Isabella says," I had high expectations for these nail sheets, but I was disappointed. The sheerness of the stickers was the first thing I noticed. I opted to pick a dark hue to give it the benefit of the doubt. In terms of sheerness, they didn't appear too horrible once applied. I was initially pleased with how easy it was to file off the excess sticker, but I quickly discovered that the easiness was offset by the apparent white of the nail along each tip, where the nail appeared to have been filed."
Frequently Asked Questions | Lily and Fox Nails Reviews
Are Lily and Fox nail polish wraps Real Nail Polish?
They are, in fact, genuine polish strips. Nail polish wraps by Lily and Fox are actual nail polish with a backdrop. This prevents them from damaging your nails. You can always try these wraps if you're worried about the toxicity in the nail polishes in today's marketplace. It's toxic-free, so you do not need to worry about nail sensitivities.
Will Lily and Fox Nails adhere to flat nails with ridges?
Lily and Fox Nails can be applied to any nail. Make sure nails do not contain oil or any other greasy items to improve the perfection in the appearance of nail wraps.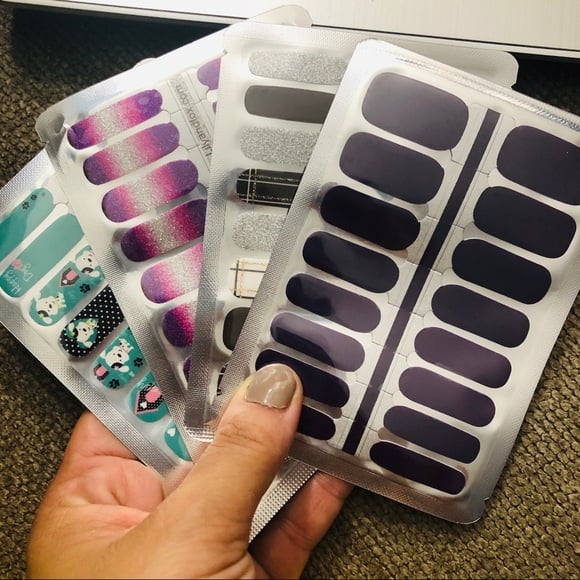 What is the endurance of Lily and Fox nail wraps?
Based on Lily and Fox Nails reviews, it lasts two weeks or fewer, although the company claims the duration is up to 4 weeks. Finally, it comes down to how much attention and protection you provide your nail covers.
See Also: Pony O Reviews | The Perfect Hair Accessories?
Closure
Lily and fox nails are mostly hyped due to many factors like the quality of the nails and the wide variability in their design. The pleasant smell it provides on the application is also a boon to the users. Based on many Lily and fox nails reviews and research, we can find that Lily and fox nails are quality products that are worth a try.
Rebecca is a skilled writer with a passion for makeup and skincare. With years of experience in the beauty industry, she has a deep understanding of the latest trends and products and a talent for creating engaging content that resonates with her readers. Whether she's writing about the latest skincare products or sharing her favorite makeup tips, Rebecca's writing is always informative, entertaining, and inspiring.