Nails are another part of our body that needs to be well maintained and accessorized to make them look beautiful. Everyone wants pretty nails, but very few like to put in the effort to beautify them. Many people crave beautiful nails so quickly that they require putting up a single coat of nail paint. All these necessities lead to the development of nail strips that give you nail salon-like pretty hands and nails in 5 minutes. A lot of hype around the products of Dashing Diva made us even more curious to know about them. This Dashing Diva Nail Strips review will examine whether these strips are worth purchasing.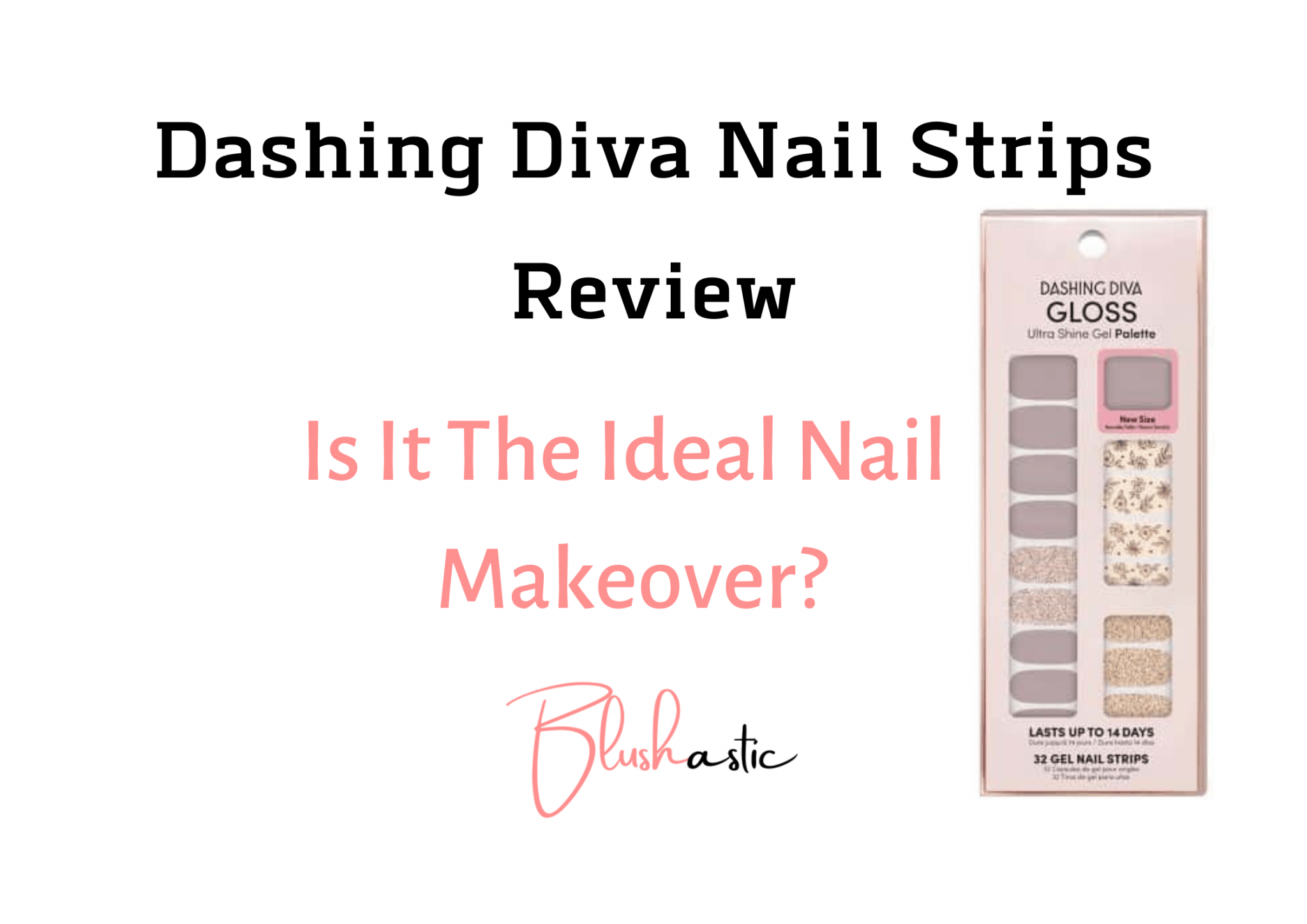 Due to a lack of time and effort, many people avoid going to a nail salon now and then to get their nails accessorized. Therefore, they look for simple techniques to beautify their nails in the comfort of the home in a short period to avoid undue delays. But are these strips good for our nails? Are they worth the price? Are they able to retain their place for an excellent period? All these questions will be answered in the article stated below.
Also Read: Urban Doll Lashes Reviews | Just Another Gimmick?
Dashing Diva Nail Strips Review | The Ideal Nail Makeover?
Dashing Diva was born in 2003 to reinvent the salon experience. The first-ever nail salon came into action with services like manicures, pedicures, nail products, facials, etc. The CEO of Dashing Diva, Mr. John SY Chang, made it an international nail brand with over 20 locations in 2007. From them, the success of Dashing Diva didn't stop. The gel nail strips are one of their recent launches, which came up as a substitute for nail paint. 
One question might arise in your mind about how to nail paint takes the form of a gel even though it's liquid in texture. This is because of several ingredients used in color to make them retain their shape. We will cover the details in our Dashing Diva Nail Strips review, and a few of the elements of gel nail strips are as follows.
Primary Ingredients Of Dashing Diva Gel Nail Strips
Polyurethane 11-

Polyurethane 11 is an ingredient in around 32% of nail paints and eyeliners. It helps harden up the nail strips and makes them even more durable. 

Acrylates copolymer-

A component added to nail pigments and strips for color. Moreover, it has film-forming and binding abilities that act as an adhesive and facilitate the strip to take the shape of the nails easily.

Silica-

Silica is an ingredient used to increase nail polish coverage. Moreover, it's a thickening agent that prevents premature settling of the pigment.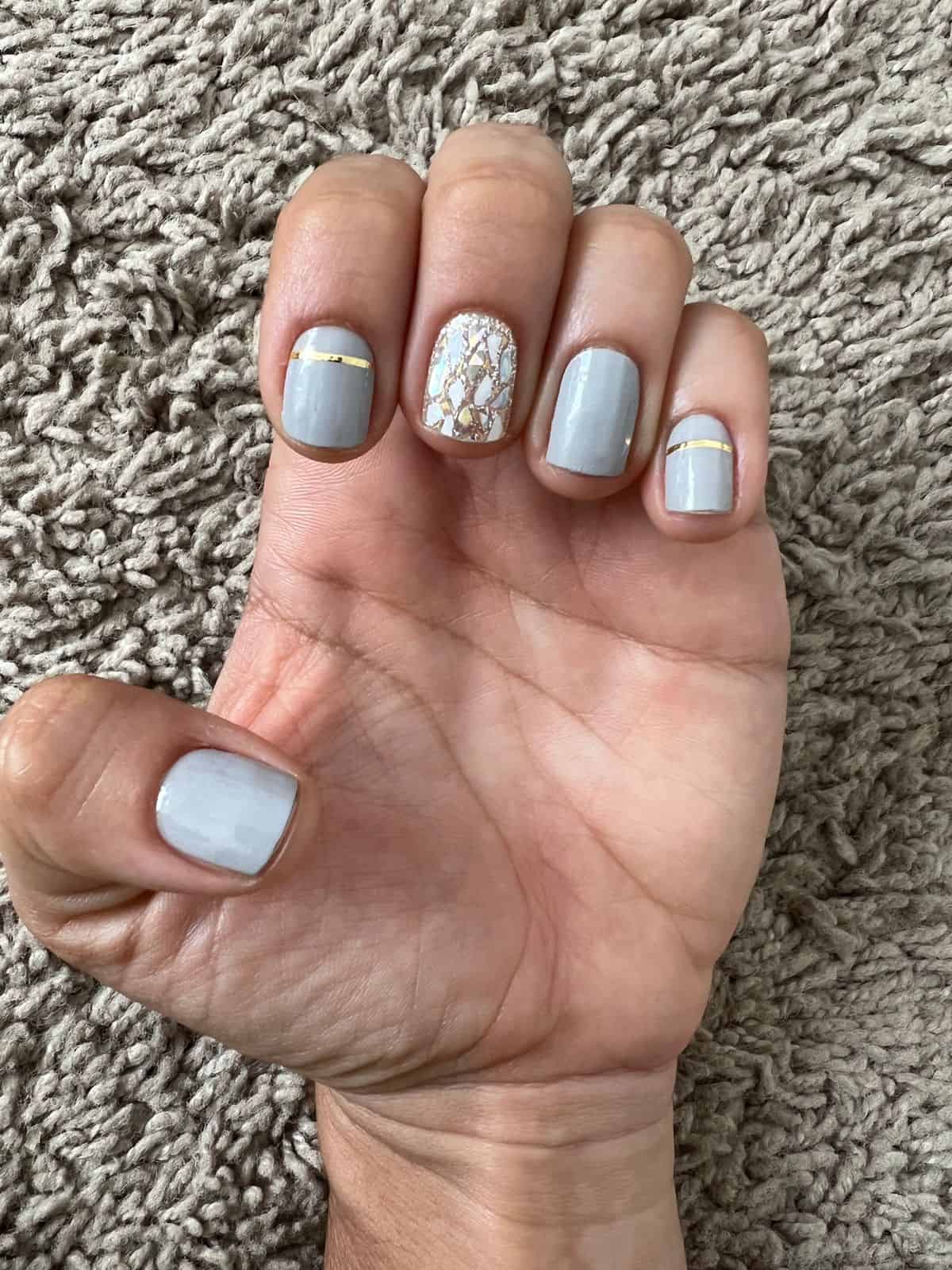 Dashing Diva Gel Nail Strips Kit
Gloss palette
The gloss palette comprises 32 gel manicure strips, including the base color and quirky yet trendy designs. Twenty strips come up with the base color; the other 12 include the accent design. The whole package comes up with a nail filer and an alcohol prep rubbing cotton pad to remove the excess oil from the nails. With more than 50 designs on board, this palette is pretty affordable.
Gloss color
Gloss color is another range with Dashing Diva that comes up in 14 base colors with each palette, including 27 gel manicure strips. In addition, it includes a nail file and a nail prep pad. Alongside the 14 color ranges, the company provides a few other preference options, including the nail strip's finish, coverage, and accent. They allow their customers to choose from particular glossy and matte finishes to be full of specific coverage of the nail strip.
Gloss effects
These nail strips are just like the Gloss color. The only difference is that it doesn't provide the base color. The 27 gel strips included in the pack are of the accent color with several beautiful prints and textures.
Gloss pedicure
Gloss pedicure comprises 22 gel pedicure nail strips, a nail filer, and a prep alcohol cotton pad. With 14 colors and several other accent options, they offer various product lists according to their customers. These strips, too, come with an alternative to select from the finish and the accent of the nail strips according to the preferences.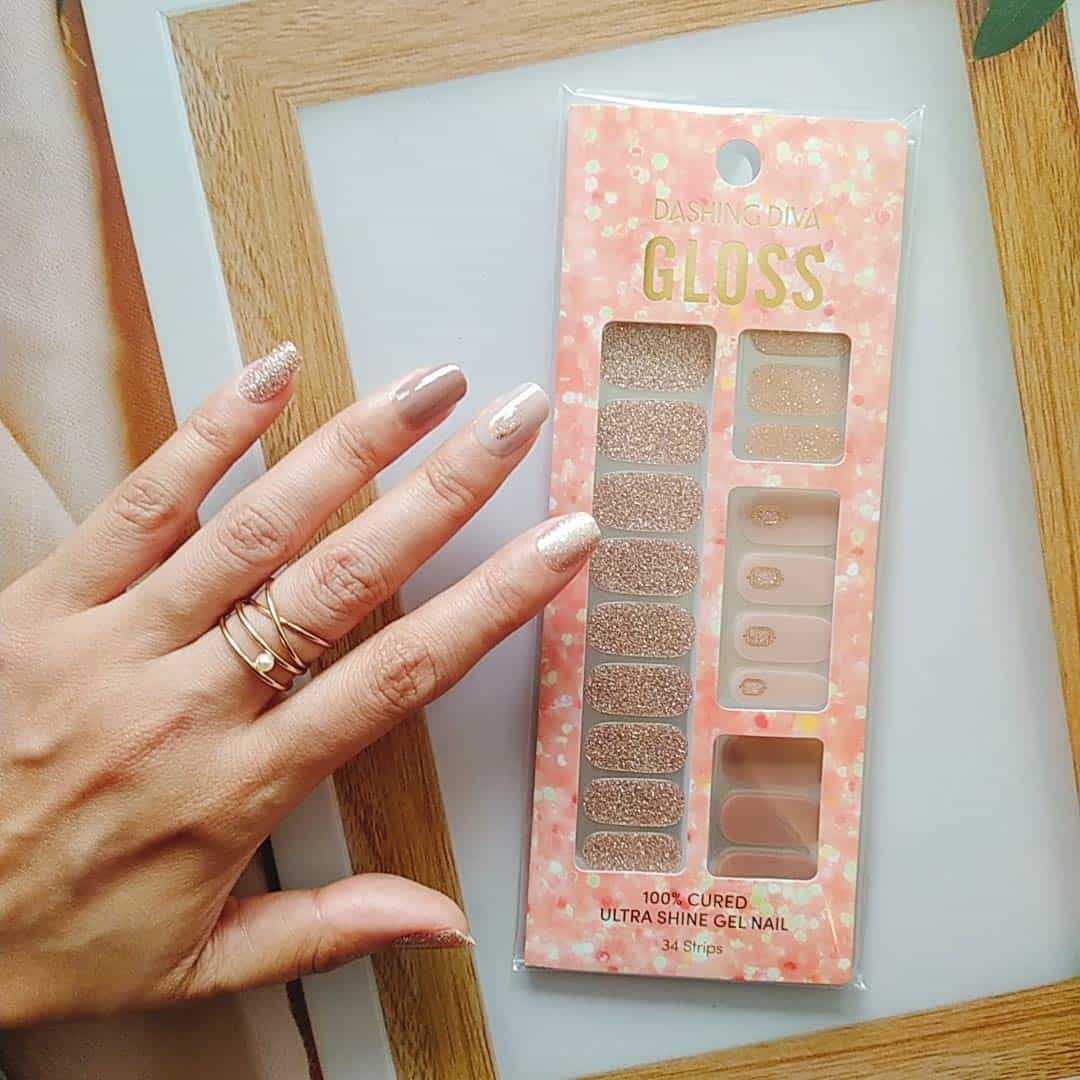 How To Apply Dashing Diva Gel Nail Strips?
Gel nail strips give a perfect finish only when they are applied perfectly. Specific steps must be followed to make them last longer without any damage. 
Step 1
Take a cuticle pusher and push back the cuticles of your nails as much as you can. If you don't feel or see any cuticles, still do this process and push back the invisible cuticles. 
Step 2
Pick up the alcohol cotton pad and rub it over your nails to remove the excess oils and any remaining residues.
Step 3
Match the nail lengths with the strips and arrange them according to your preferred designs. One thing to be kept in mind is if your nail size doesn't match the strip, choose a strip more petite than your nail.
Step 4
Pick up the strip with your fingers or a tweezer, place them as near your cuticle as possible, and stick it on your nails perfectly to avoid air bubbles.
Step 5
Push the remaining stick downwards and remove it with the help of a nail filer by moving it in one direction only.
Step 6
Do all your nails and put a layer of gel base on top of it to add extra shine. 
Step 7
Keep your hands under the drying machine for 1 minute, and your nails are ready to flaunt. 
Important tip: The gel strips get removed mainly from the cuticle or the end of the nail. Therefore, place the strip as close to your cuticle as possible and file the nail tips after putting it on the strip.
Removing the strip isn't tricky either. One must put the nail paint remover at the cuticle and rub slowly with a cotton pad. Now, with the help of a cuticle pusher, move the cuticle and remove the strip with the help of a tweezer. Don't hurry during such a process. Make sure that the strip gets released as a whole.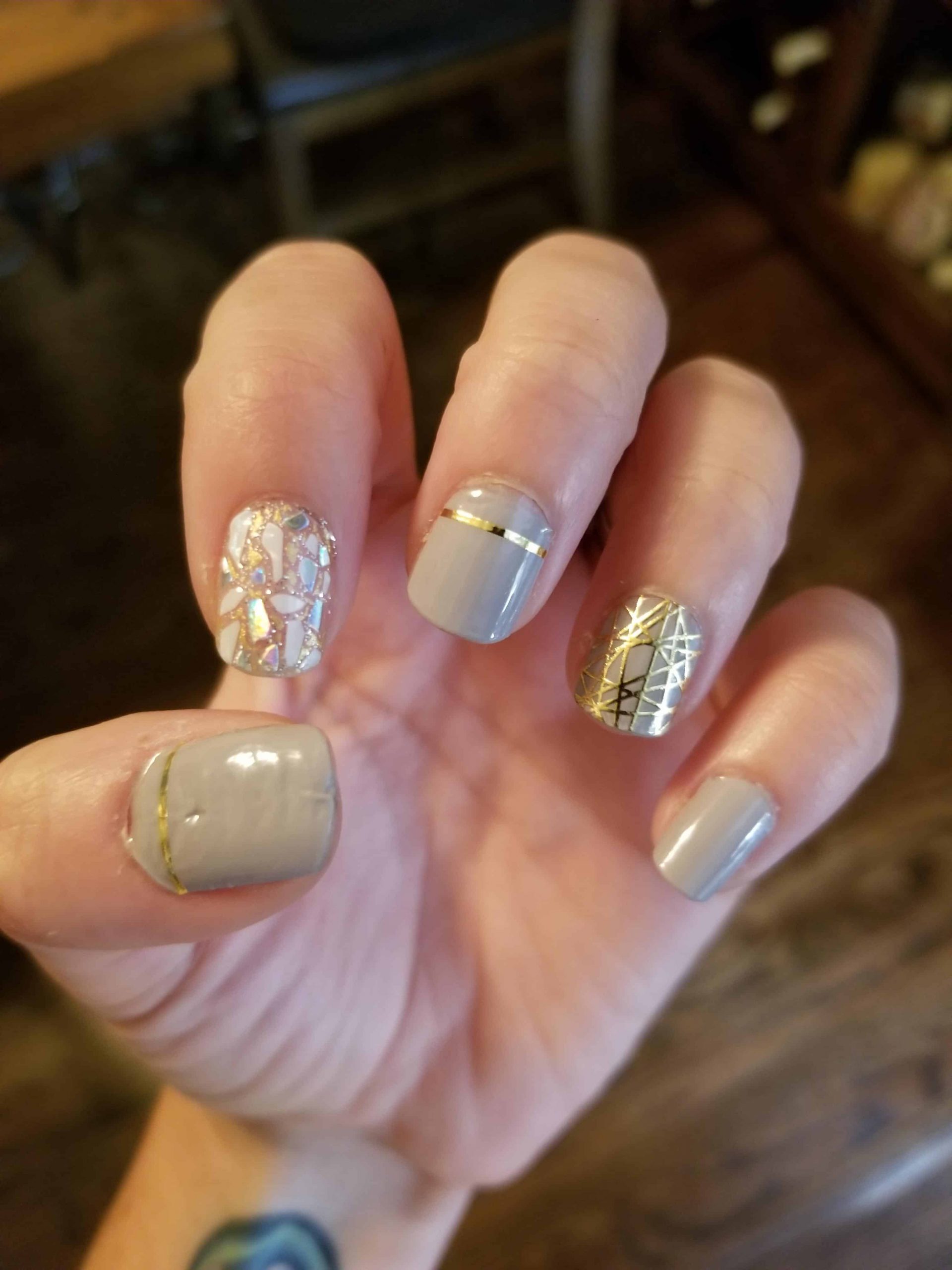 Pros
Easy to apply

Saves time

Chip- resistant

Ultra shiny gel strips

It lasts up to 14 days

Pretty durable

Quirky yet trendy designs

It doesn't melt out or get removed during water contact

No UV drying time

Gentle to remove

It doesn't harm nails

Non-wrinkling formula

Pretty affordable

Vegan and cruelty-free strips

It comes in 12 different sizes
Cons
One needs to be extra careful while doing the heavy work or removing the labels.

One whose nails grow on quickly cannot apply a dark color palette
Customer Feedback | Dashing Diva Nail Strip Review
Chelsea says, "I am very fond of pretty nails. I always want my nails to be decked up but usually feel a lack of time to go to a nail salon to get my nails done. Coming across Dashing diva nail strips was very interesting for me. Initially, I was dwindling around my decision to buy it or not. But soon, I took a leap of faith and am very happy to buy them. First of all, the designs are pretty good. Secondly, I found it amazing that they don't lose their grip when I wash my dishes or clean up the house. Moreover, the product's texture remained as it is during its lifetime of 14 days. Overall the product is pretty amazing."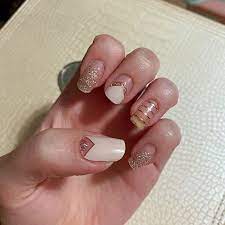 Dashing Diva Nail Strips Reddit Reviews
Lisa said, "Dashing diva nail strips are pretty easy to apply, provided one needs to apply it properly. They hold on to their place long without losing the texture. I want to inform you of my mistake with the gel strips. I tore over a tough package label without concerning the nail strip. This has led to a little deterioration of the strip from the tip of the nail. One needs to be careful while doing such work. Overall the product is pretty affordable and durable."
FAQs | Dashing Diva Nail Strip Review
Does Dashing Diva Nail Strip damage nails?
No, Dashing Diva is a pretty safe product to be applied on nails. They don't cause any harm to the nail tips, nor do they break them. However, one must consult a physician about the remedy if one feels dryness on their nails after removing the strips.
How do I stop Dashing Diva from peeling?
One needs to ensure that their nails and hands are dehydrated before applying the strips. Moreover, the more you put it towards the cuticle and file over the extras, the more it will retain its place. 
Also read: ForBrow Reviews | The Leading Eyebrow Key?
Closure 
Is Dashing Diva Nail Strip worth a purchase? I am sure you might have got an answer to this question after going through the Dashing Diva Nail Strip review. To be exact, the answer is yes. Dashing Diva nail strips are worth their prize and save time and effort. You can get both hands done within 10 to 15 minutes. These are pretty durable and retain their shine throughout their application. 
Moreover, within such a reasonable price, one gets a good amount of strips that can work up to 2 to 3 applications. They don't lose their shape and shine even in water. Neither do they need time to get dry. One needs to be careful till some time you apply nail strips. Give the strips some time to rest in their place. Never start up with the heavy work immediately after using the strips. Overall, it's a win-win purchase in terms of quality and price.
I'm Sarah Abraham, the founder and co-author of Blushastic.com and a professional makeup artist. Beauty is more than just skin deep, and that's why I'm passionate about sharing my knowledge and experience to help people feel confident and beautiful on the inside and out.
Whether it's skincare, haircare, or fashion, my goal is to empower women to feel their best. With my expertise in the beauty industry, I strive to provide practical advice and tips that are accessible to everyone, regardless of their skill level or budget.