If you are a woman, you will do anything to look pretty, isn't it? Even if that means going through the sweaty task of putting those falsies in front of the mirror with precision. The heart wants what it wants because, let's face it, there's nothing more flirtatiously romantic than a pair of good old lashes then make your eyes look bushy and enhancing. According to many Novalash reviews, this brand has gained popularity as the no.1 brand in the world regarding pampering your eyes with premium quality eyelash extensions. But can these give your eyes the exotic drama you desire? Let's keep digging!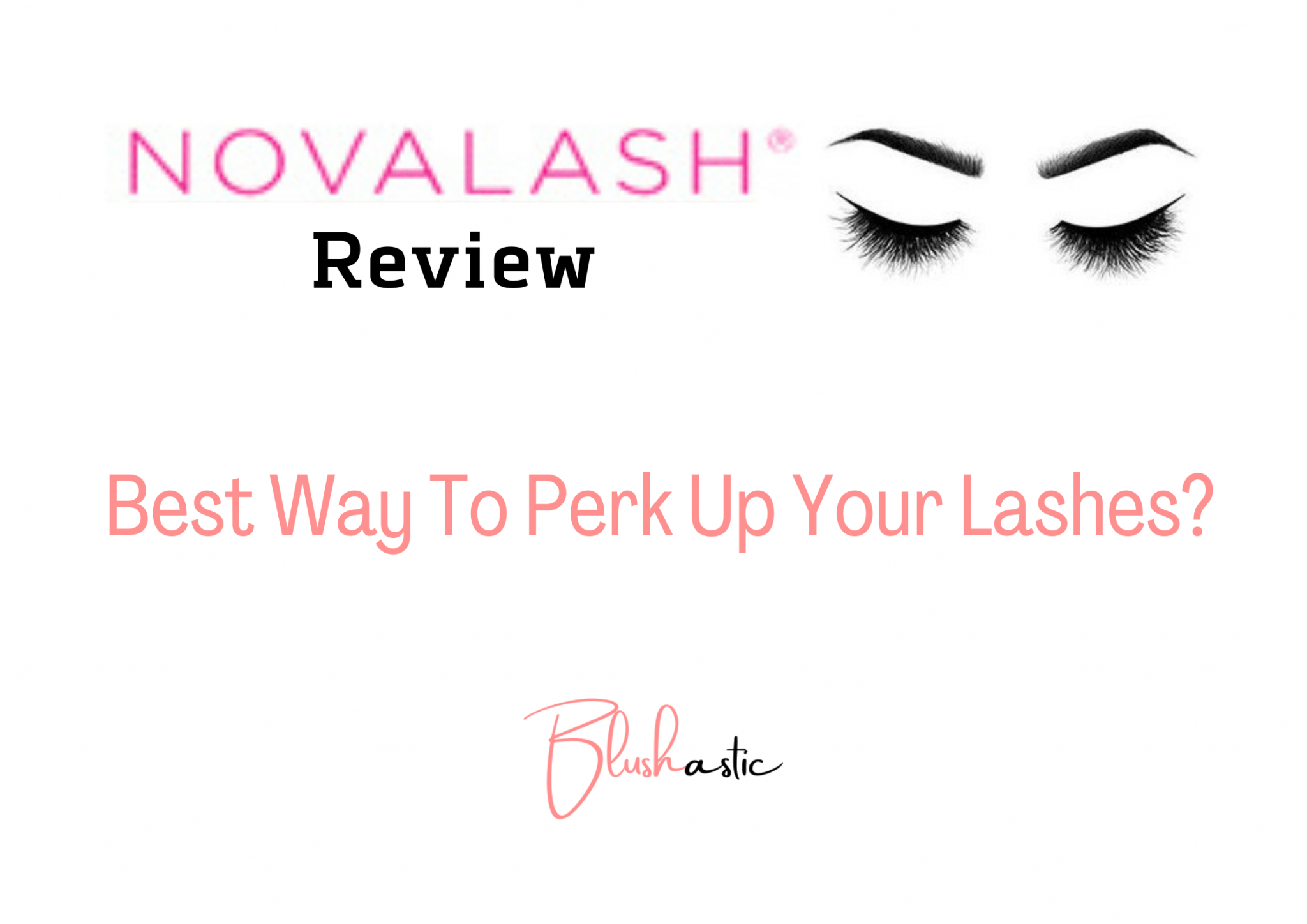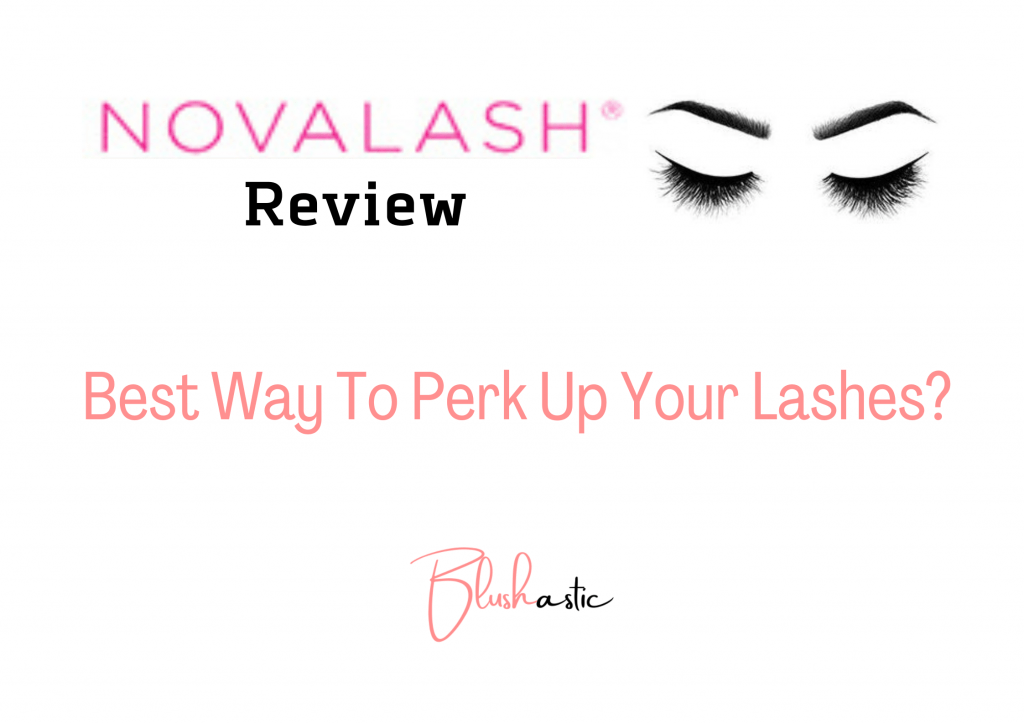 The rave for false extensions has skyrocketed in the past years as more and more users are embracing the perfect world of cosmetics and makeup. Every person, irrespective of gender, wants to look good, which is why they often go out in the quest for the best. Be it their groundbreaking lash extensions or the aftercare to treat your lovelies right! 
Many users said that using these fakes was a part of their beauty regime and that this brand enamors them as it makes their eyes look drool-worthy! But is all this true? Do we have enough proof to back this theory for you? We most definitely do! 
Novalash Reviews | Best Way To Perk Up Your Lashes?
The eyes are undeniably the most breathtaking part of our personality. And this gets even better when you have just the right accessories to accentuate your beauty. Mainly we are too choosey when picking out false extensions because when you are out with your friends on a night out, you don't want your eyes to look unrealistic or that fake pair came out from one end. Novalash gracefully provides you with their lash varieties, which have been specially prepared to keep in mind your safety. Unlike the regular false eyelashes, which look good but feel very brittle and make you uncomfortable all day,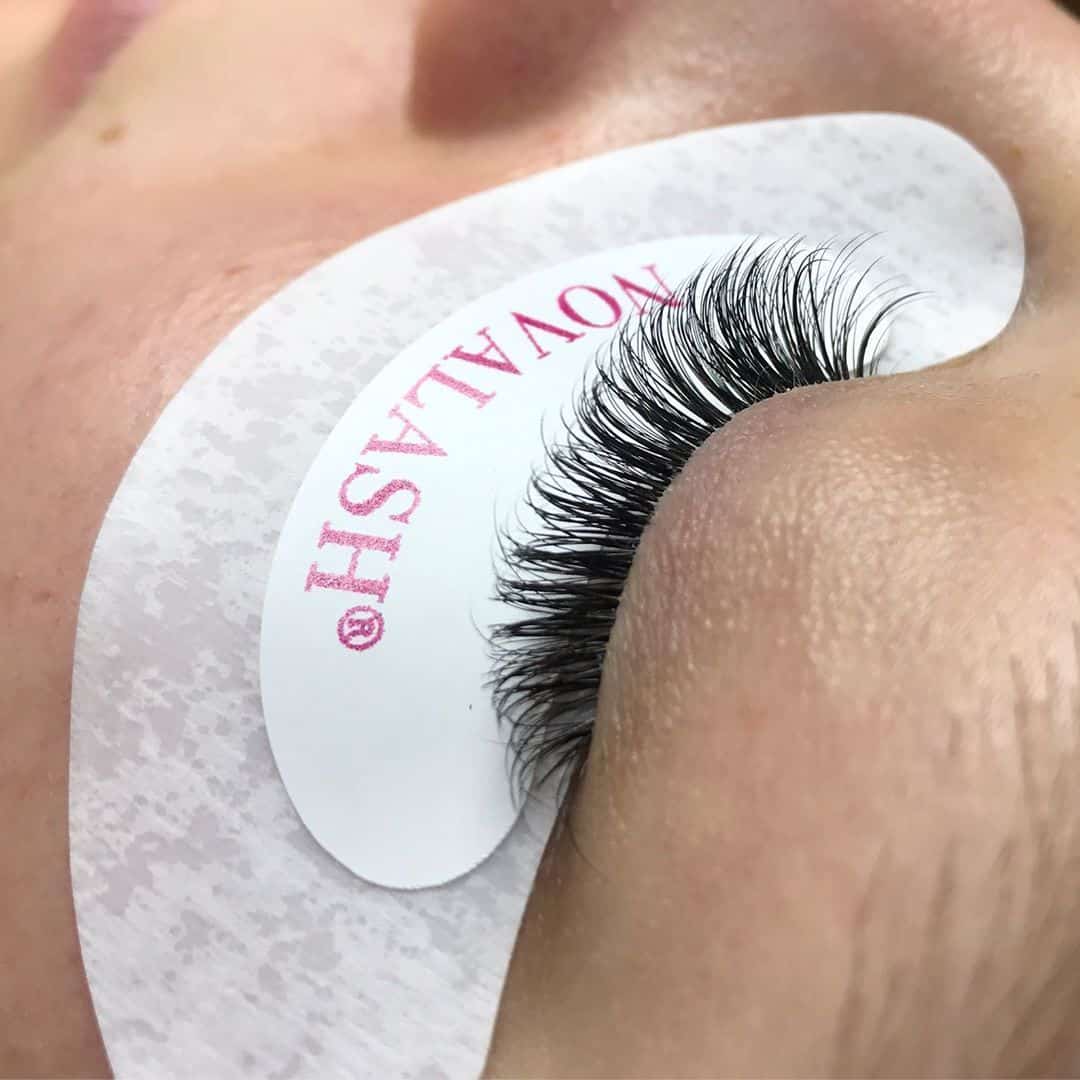 Novalash extensions have been crafted with the help of special Platinum Bonds. These bonds ensure you don't visit the salon too often, as they cling to your lashes better than cheap fakes. According to reports, these offer you the strongest hold in the market today, giving your eyes a chance it desires to look beautiful and making them stand out from the boring crowd. If you are worried about your safety, the adhesive used in the lashes is odorless, low-fume, and non-irritating. They work on a NovaLash Sensitive Eyes Formula which makes the adhesive rubberized so that you don't have to part with them early. 
The brand claims to be committed to your health, as all the products are Physicians-developed and have passed the toxicity test with flying colors! They take pride in sharing their lab test results so that you know if there's anything for you here; it's crystal clear transparency! A few people experimented with curling the extensions with a good quality heated curler and were stunned to see normal lashes turn into D curl. 
Product Range
Novalash clean lash care pads: Soaked in pomegranate seed extract, these pads can not only clean the pollutants stuck in the extension but also hydrate and moisturize the eyes. It can remove makeup residue.
Curved & Straight Forceps: The lash applicator can be used for a hassle-free application. The set comprises two forceps with long handles that can provide an easy grip.
Aftercare Kit: The kit includes the Cleanlash care pads, Novalash mascara, and spoolie.
Perks 
It has a global fanbase all over the world 

The kit comes with conditioning pads 

There are different varieties of lashes to choose from 

It suits all skin tones

Free of glycol and carbonate 

It adds more volume to your dull lashes 

It helps elongate your eye-look 

These are specially designed with the brand's adhesives 

The pads have been pumped up with pomegranate seed oil to nourish the eye area

You also get a mascara comb to brush your lashes neatly 

The mascara also helps moisturize the lashes 
Drawbacks 
A bit expensive 

Applying mascara on the extensions may reduce their life span. 

If these are not handled by a professional, it may also lead to swelling, redness,  eye injury, or even allow bacteria to breed. 
Why Should You Choose Novalash?
Durable
Novalash believes all its customers should know what it feels like to deal with the best. This is why their lash extensions have been designed with the help of Platinum Bond, which claims to be the most robust and durable industry. You no more have to make trips to your aesthetician every two weeks, as it increases the flexibility and longevity of the lashes. Just show up at the salon's door once every four weeks, and you will be good!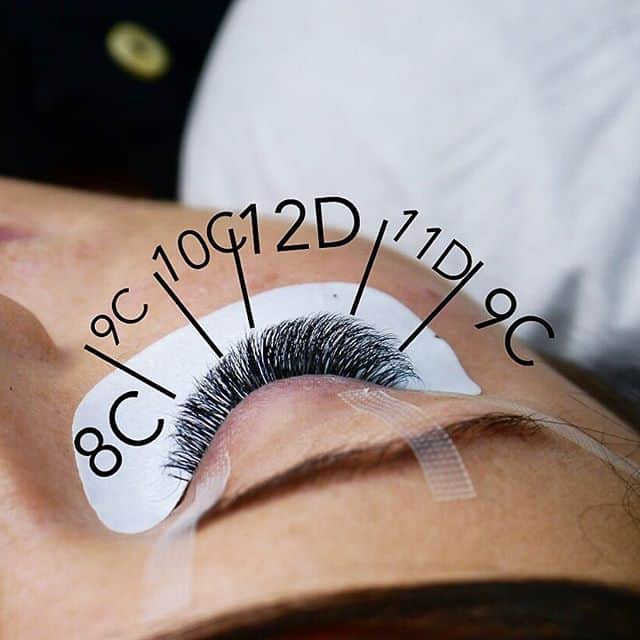 Enhances
Not all of us are blessed with fluffy-thick lashes that make you look like a walking dream. That's where Novalash Case Studies have proved that they add an uncanny charm to your lashes and make them look lifted. This not only spices up your entire appearance, but your face starts looking more attractive than before! 
Safe 
The technique of Novalash allows your natural lashes to grow effortlessly without hindering their space. If you have sensitive eyes, this one is the perfect pick!  NovaLash Sensitive Eyes is highly concerned about your wellness, and the adhesive used is devoid of any smell or irritation and is low-fume. You can also wear them longer than the other lashes as the rubberized texture elevates their life span. 
Customer Insights | Novalash Before And After Reviews
Barbara commented, "No other lashes compared to this can ever satisfy me again! They not only make my small eyes look so enhanced and bigger, but it also gives me the confidence to be out on dates wearing these. Novalash has changed my life for good, and I couldn't be happier. I am buying these once more as soon as I run out of my current stock!"
Mindy said, "I can't remember who exactly suggested getting these eyelash extensions because I am highly disappointed in them. After constantly hearing about this and reading positive reviews, I bought this home the other day. When I applied them to my lids, my eyes started to itch and became watery. I couldn't understand what was happening, so I immediately took them off and washed my eyes. Never going to try it again."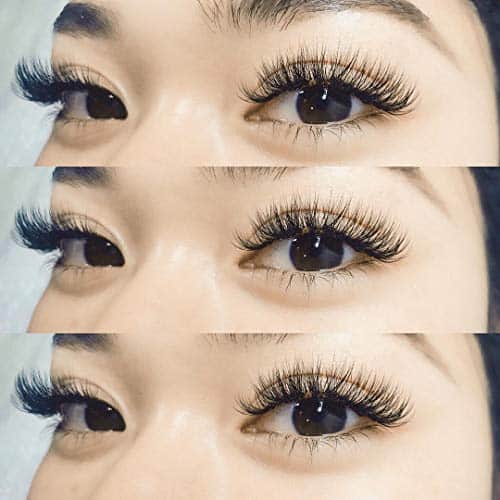 Clara B. mentioned, "For someone who uses many makeup products daily, eyelash extensions are a primary part of my life. I just can't do without them. And these are the perfect pairs I have always needed. They sit on my lids without feeling too heavy, which is a great plus point because I work all day. These cuties help me look perfect even when I have a bad day, so I guess it has been a blessing in disguise."
Stella pinned, "No one can ever convince me to purchase these again. When I wore them, it not only felt poky the entire time, but I also had to resist the whole day from itching my eyes. The whole experience was very irritating, and I am honestly not impressed by what I read in the reviews. I guess it's not for everyone after all."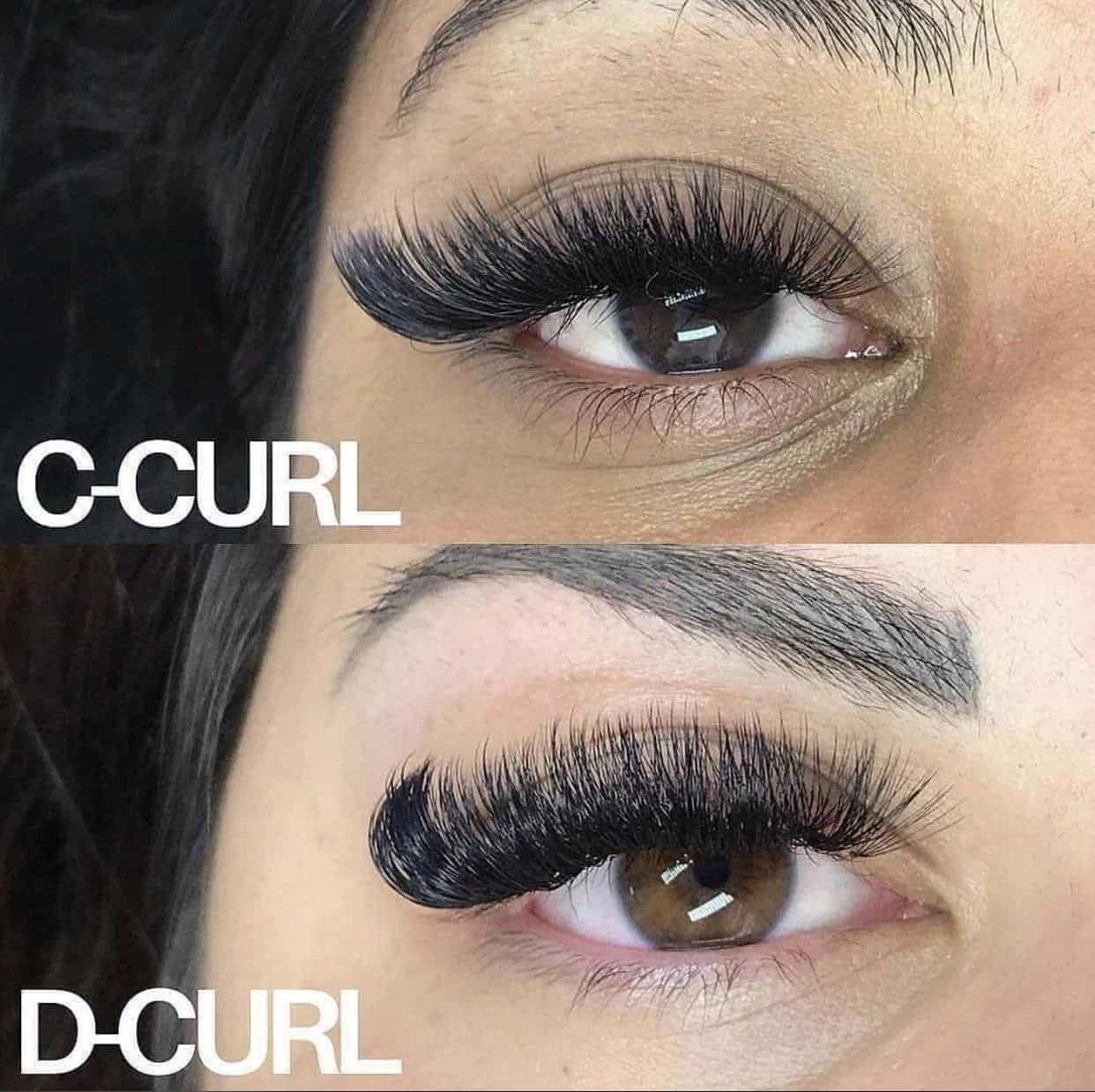 Alicia expressed, "Completely in love with these new pairs I bought yesterday. I can't explain how perfectly they fit my eyelids; you can't even feel they are there. The best part is they make my eyes look fuller and voluminous, so buying this was a total win for me. Even my sisters are very fond of it as they have been using it way earlier than me. Grateful for this investment."
FAQs | Novalash Reviews
Where to buy Novalash extensions? 
You can purchase Novalash extensions easily from Amazon. Or you can also directly visit the cosmetic brand's official website and place your order there. 
Are Novalash extensions safe?
Novalash extensions consider the safety of their clients over everything else, so their falsies are trustworthy. The brand uses Sensitive eyes formula adhesive, which is more durable, has flexibility, and won't irritate you. However, one should ensure that you are getting help from a professional to use these. 
What are Novalash extensions made of?
Novalash extensions are made of NovaLash Platinum Bond as these offer the strongest hold to your lashes and say without budging. Instead of hitting the salon once every two weeks, you now just need to go once every four weeks, which saves a lot of time, and money.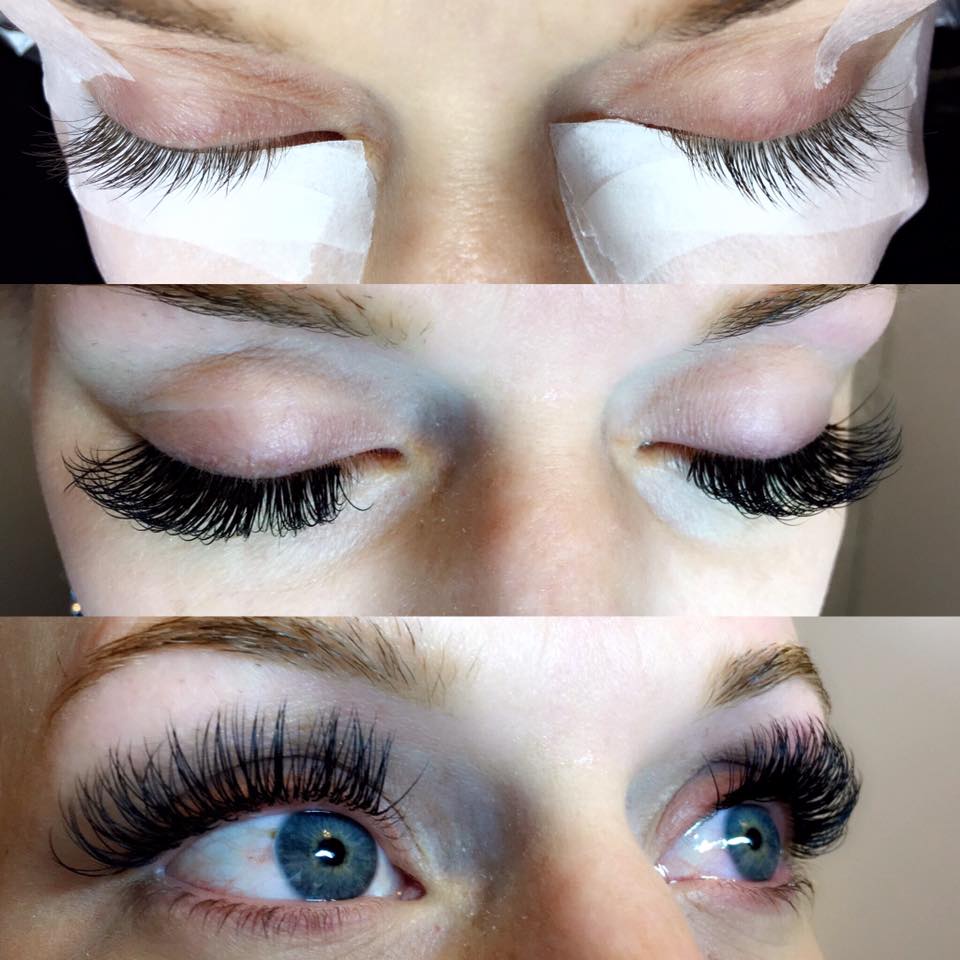 Is Novalash the best?
Novalash has been voted the number 1 lash extension brand worldwide, other than any other brand. 
Why is Novalash better?
These lashes are better because they last much longer than other fakes available on the market. These extensions from Novalash surpass different falsies in terms of strength, durability, pigmentation, texture, and curl on any day. 
Closure 
Eyelash extensions seem like new modern art, changing shapes every hour. But what stays intact is the alluring madness beauty enthusiasts have for these throughout the year. Reusable falsies are eye-catching and enhance the structure of your eyes, filling in more depth. Novalash Reviews have proven that the brand keeps its user's needs before anyone else. Novalash and Xtreme lashes have been the talk of the town for a long time and people were confused between them. 
The Novalash Sensitive Glue Reviews assure all clients the extensions offer you a hassle-free time of looing like a timeless beauty, no matter what season of the year. These have been prepared with safe and healthy ingredients so your hygiene is not compromised. Do you want to bet? 
I'm Sarah Abraham, the founder and co-author of Blushastic.com and a professional makeup artist. Beauty is more than just skin deep, and that's why I'm passionate about sharing my knowledge and experience to help people feel confident and beautiful on the inside and out.
Whether it's skincare, haircare, or fashion, my goal is to empower women to feel their best. With my expertise in the beauty industry, I strive to provide practical advice and tips that are accessible to everyone, regardless of their skill level or budget.