Can't keep your falsies from falling? You are probably making the same mistakes as we were! Lash extensions are known for their ability to transform your look, from sleepy, to wide awake! It's true that fake pairs bring some extra bling and can amp up even the simplest of cat-eye. So you must choose the right ones for yourself so that they look over-the-top, fluttery, and way more romantic than your real ones. We found the two most favored lash brands, Xtreme Lashes VS Novalash, hitting the shopping carts of many users for their sublime pieces of beauty.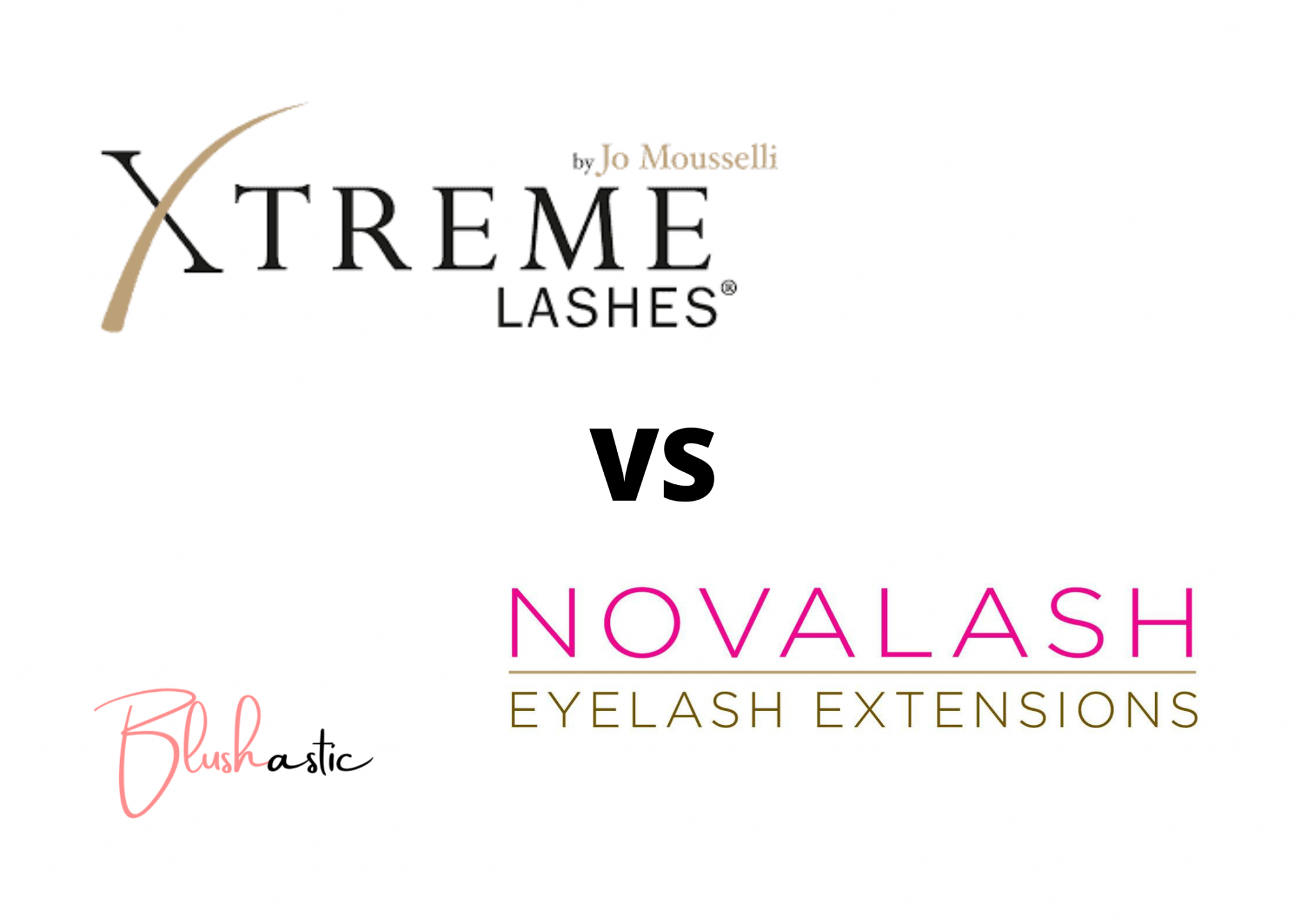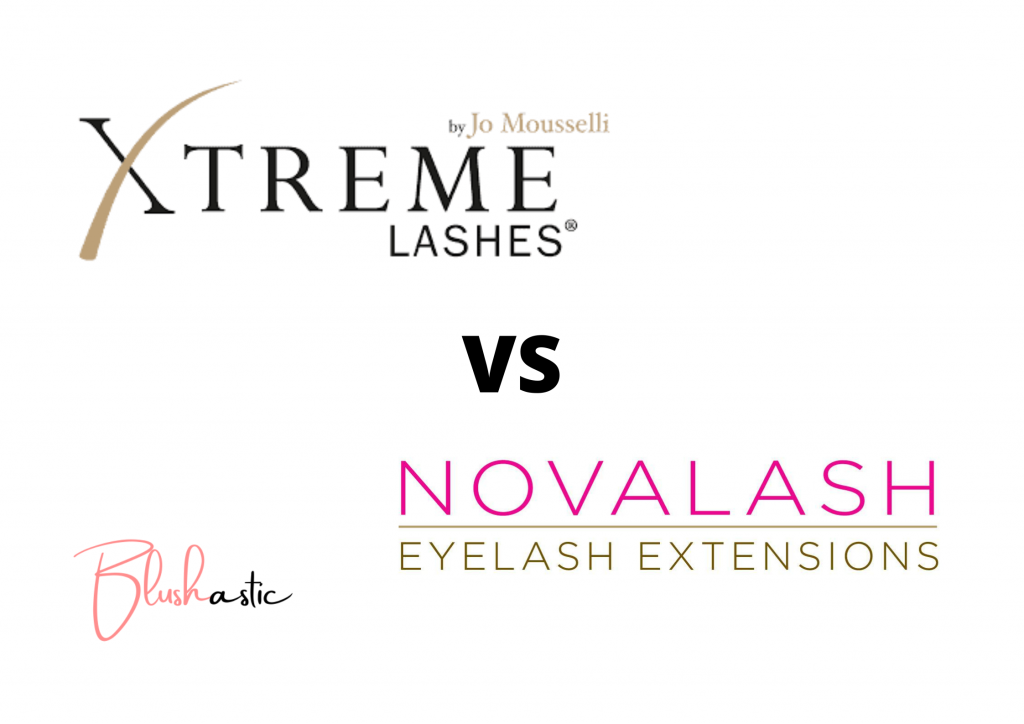 To keep your faux siblings brand new, you need some serious commitment. These two sheer luxury brands promise to deliver their undivided attention to your needs so that your lashes look bold and beautiful! Let us see which one of them comes up to our expectations. 
Also Read: Moitie Lashes Reviews | Best Option To Revamp Your Lashes?
Xtreme Lashes VS Novalash | Which One Is The Smart Pick?
Xtreme Lashes 
Xtreme Lashes by Jo Mousselli® is famously known for offering cult beauty products that your makeup regimen was desperately waiting for! The luxury brand has taken the glamorous cosmetic sector by storm with its eye-catching and high-performance lash extensions. They have attracted a vast network of beauty experts who are crazy about their exotic collection of lashes, which efficiently mimic your real ones! They have 250+ different styles to choose from. So whether you decide to go wispy, cat-eye, or curled up, this brand is here to back you at all times!

Xtreme offers synthetic lashes with a voluminous, fluffy base and tapered tips. Your pocketbook may see an expense of $250 to $600 to get these babies sitting on your lids. You may be sleeping, swimming, showering, or crying; the lashes are waterproof and will continue gracing your appearance. These chic pair of cuties are high-maintenance and require frequent touchups every 2 to 4 weeks. 
Novalash
Novalash prioritizes health above everything else, so it offers biocompatible eyelash extensions and adhesives. Clients swear by this brand for its high-class tools and techniques. Spread across thousands of salons globally, the premium brand provides training programs for its clients, which professionals handle. The lashes are human-safe and do not deteriorate the health of your natural lashes. If you ever decide to get these on, the application will only cost you 200 dollars!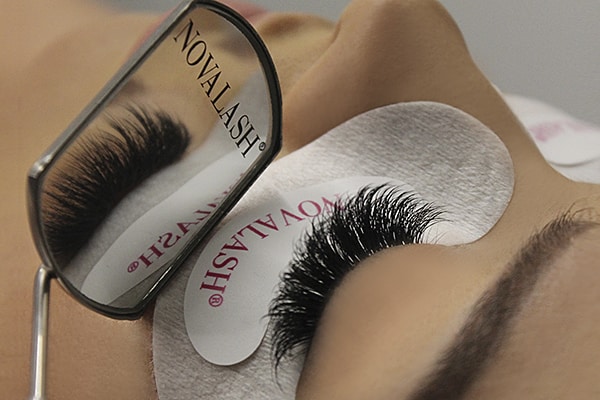 Novalash offers a great deal of flexibility in its lashes, and you can expect different lengths, shapes, textures, and colors. The lashes stay beautifully and last as long as 4 to 6 weeks before you realize you need a touch-up. This is a big plus compared to Xtreme Lashes, as it would drain your pocket, but less. Remember not to run any mascara swipes on them, and they will remain perfect! They offer latex-free adhesives which are super strong, so you don't have to worry about catching any itchiness. 
Xtreme Lashes VS Novalash | Evaluation Of Pros and Cons 
Xtreme Lashes Pros
It offers 250 different styles to choose from

Natural-looking with tapered tips, which creates the illusion of natural lashes

Resistant to water

It has a huge fan-following 

Contributes to darker and thicker looking lashes

Plush and luxuriant lashes 

Handled by professionals themselves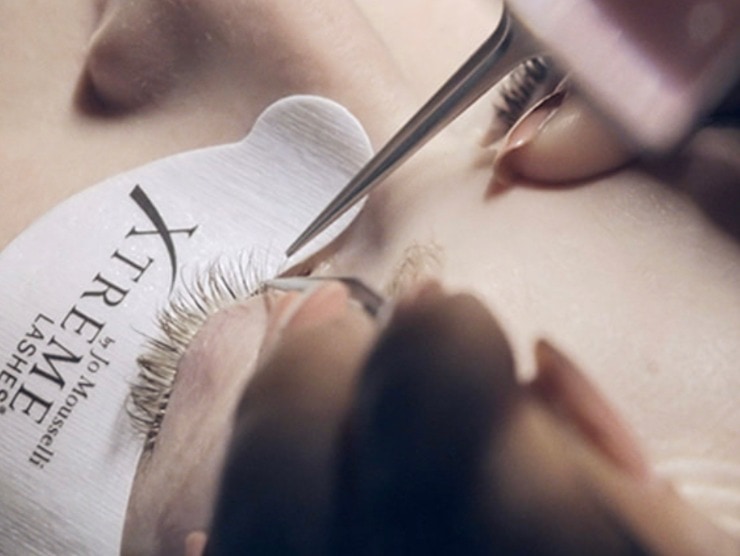 Cons 
Made of synthetic materials, which may be a no-go for many organic lovers 

Offer only volume extensions 

Requires frequent touch-ups, in regular intervals of 2-4 weeks
Novalash Pros 
Flexible lashes, which are soft as compared to Xtreme lashes 

Use extra strong adhesive which lasts longer

Offer three different varieties of extensions 

Prepared especially from natural fibers 

The waterproof and oil-free adhesive is used

Latex-free 

Human-safe adhesive 

Sweatproof

It can be easily cleaned 

Last up to 8 weeks before needing a retouch 

Has better retention rate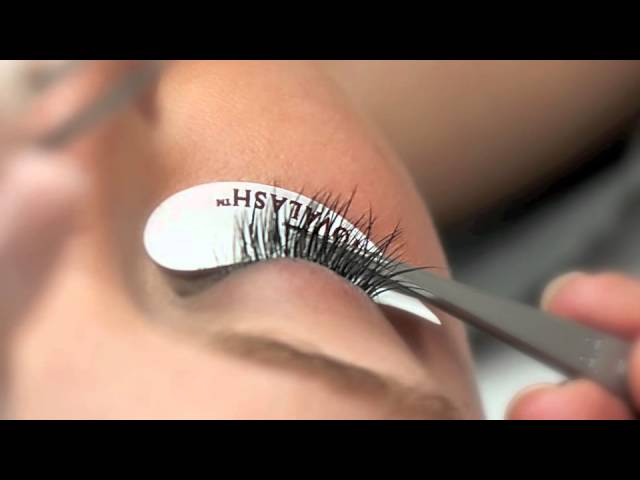 Cons 
Cant use mascara or lash curler on these lash extensions. 
Customer Feedback | Xtreme Lashes VS Novalash
Giselle pinned on Novalash, "I think I just found the best lashes! I bought some pairs a week ago and finally had the chance to wear them yesterday. They are super comfortable to wear and made my eyes pop out instantly."
Maria commented about Xtreme Lashes, "I was skeptical at first as they are so expensive but ultimately got them. They add a lot of definition to my eyes and give them a more prominent look. There's just one thing I don't like: they are made of synthetic material."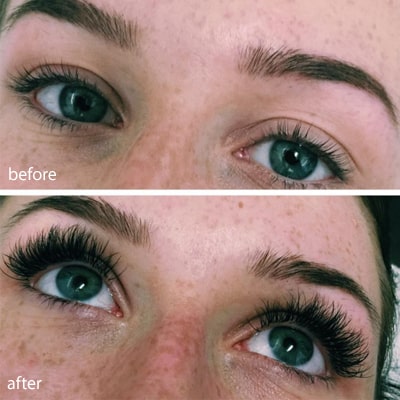 Teressa said on Novalash, "What I love most about these is the adhesive is powerful and holds onto my lashes better than anything else I have tried. Also, these are sweatproof, which is a big plus for me, as I sweat a lot."
FAQs | Xtreme Lashes VS Novalash
Why is NovaLash better?
NovaLash has turned into a familiar name among all beauty junkies, as they last way longer than other fake extensions in business. Upon proper application, they last up to 8 weeks, almost twice what other competitors offer. They are better because they use Platinum Bond adhesive, unbeatable strength, durability, and texture. If they are handled with care by professional touch-ups, they may last throughout the year!
Are Xtreme Lashes mink?
Yes, Xtreme Lashes are faux mink lash extensions made from synthetic fibers. This creates a pretty doubling effect, which pumps up the volume into them, so they feel like your natural lashes. 
Can you use Vaseline to remove eyelash extensions?
Yes, Vaseline can be used for removing lash extensions effortlessly. They prevent the rough tear and pull mechanism. Vaseline acts as an excellent moisturizer for the skin. Being a clean petroleum jelly, it gently sits on the skin, softens it, and makes it easier to pull off the lashes, which come out at ease. They do this by simply dissolving the molecules present in the lash adhesive. 
Also read: Latisse Reviews | Just Another Hyped Lash Serum?
Closure 
Xtreme Lashes and Novalash are both reputed, and each of them is dedicated to serving you in the same field. They help bring that extra bit of glam to our eyes, which often goes missing. If you are on the lookout for something very durable, we suggest you fix your gaze on Novalash, as they stand by you longer than the rest. Whereas, Xtreme Lashes is big on hygiene, so the best professionals will assist your application process with care. If you choose between the two, you know how to pamper your lovelies!
Marilyn's deep interest in fashion, beauty, and lifestyle has led her to pursue a fulfilling career as a freelance writer and blogger. With her bachelor's degree in fashion design from the Fashion Institute of Technology, she has developed a keen eye for style and trends, making her well-equipped to offer valuable insights into the latest fashion and beauty trends.