It's officially public knowledge now that lash extensions can make or break your look, so it's imperative that you do right by them. When used rightfully, these classic must-dos level up your appearance, transforming your look into a powerful one. Many Xtreme Lashes reviews have claimed that the brand has turned refugee to many users who wanted these tools of self-expression. The brand believes in meeting customer demands, claiming to provide something for all. But is this true?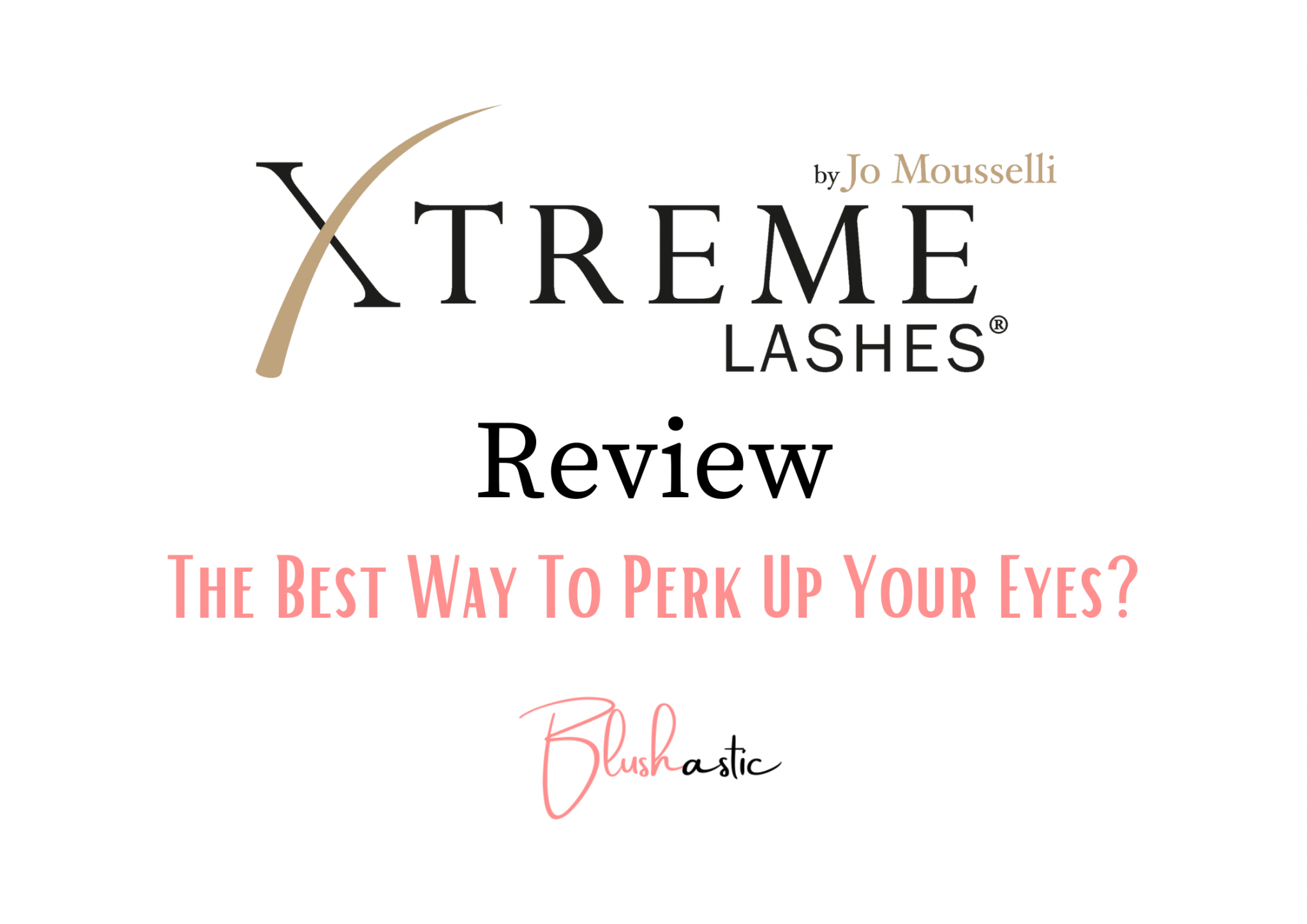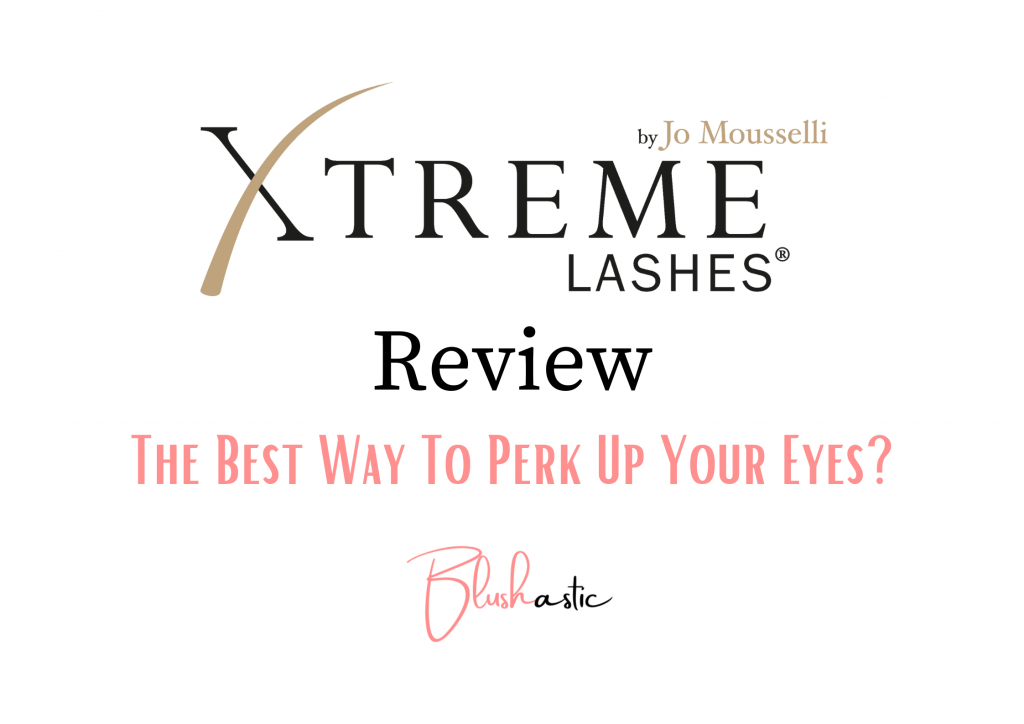 The brand is ideal for all those who love semi-permanent lash extensions. It claims to offer 1000 different types of lashes differing in length, thickness, color, and curvature. Upon being asked, users came forward to say that the brand is their beauty staple, and they love how it makes their lashes look so alive and natural. But could this be a trap? Or are there any drawbacks to this? Let's find out. 
Also Read: Radical Skincare Reviews | Instant Treatment For Your Dull Skin?
Xtreme Lashes Reviews | Best Way To Perk Up Your Eyes?
Xtreme Lashes by Jo Mousselli® is a global crush for its innovative and luxurious products, which have found their way into people's beauty routines. People turn playful with each passing day and want to check their compatibility with numerous top-shelf products. The beauty company has emerged from the ocean of its counterparts because of multiple reasons. They provide detailed training to hone your lash artistry skills, high-performance products that glam you up, and many application tips. If you ever find yourself in diehard need of tutorials, this can be your answer!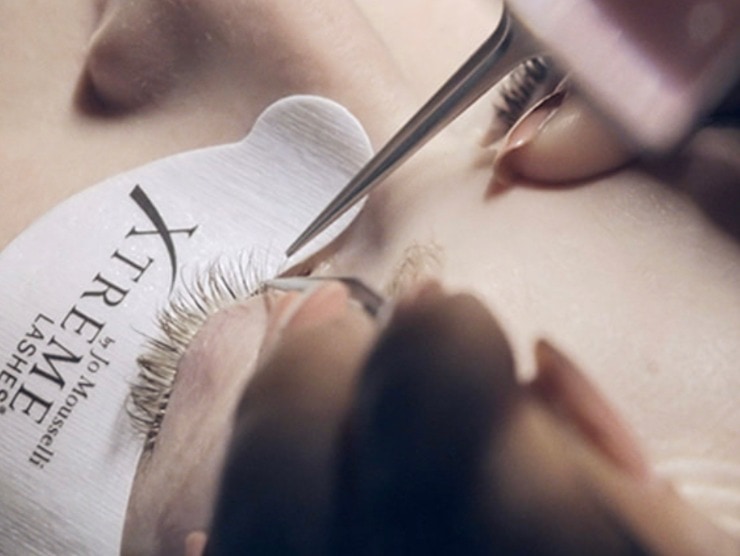 While most fake lashes are not forgiving, some come with conditioning benefits and have been setting trends for beauty celebrities themselves, like this one. With fine tips and neat applications, the brand satisfies its customers. You no longer have to worry about those sweaty summer mornings that brought your pair of falsies down to your cheeks. These are handled by no one but professionals, who make sure you leave the room happy. 
With their choices, you can go wild, creating that edgy and flaunty-worthy look, or remain shy with wispy, healthy curves that add instant definition to your eyes. Even if a hailstorm comes, these lashes won't budge!
Perks
It has a global fanbase

Many international followers swear by it

Thickens and intensifies the volume of lashes

Fuller-looking eyes

Affordable as compared to expensive lash treatments 

Defines length and adds bounce

Enhance and elevate your appearance 

Contributes to fluffy and bushy eyelashes

It has to be applied by professionals only, which guarantees that your lashes are in good hands!
Drawbacks 
The procedure takes too long.

You always have to look for a certified lash stylist near you and may not always be in luck.

Some users said they noticed their natural lashes falling out.

Some dust may settle on the synthetic lashes, which would cause your own to itch.

Expensive as it has to be reapplied in two to three weeks. 
Apart from its line of exotic lashes, the brand also offers other products which have stirred the beauty sector with their splurging benefits. Let us take a good look at them!
Xtreme Lashes GlideLiner Long Lasting Eye Pencil
Who said eyeliners are a thing of the past? Liners are undeniable the most indispensable part of our lives. Especially with the pandemic, when all the focus is on eyes, they must be royal and ultra-glossy. It's time you extend your beauty rituals by introducing this baby right here! The GlideLiner Long Lasting Eye Pencil gives your eyes a stunning and captivating look.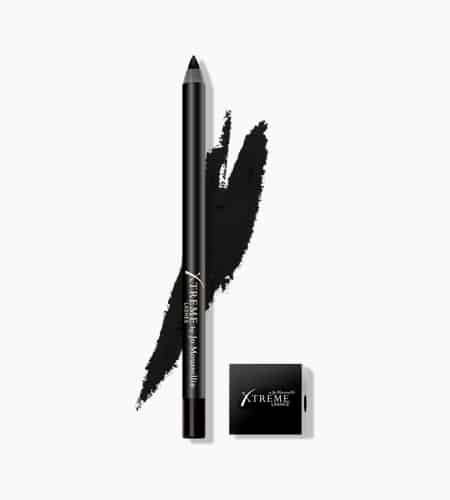 This liquid liner in the shape of a pencil complements your lash extensions and delivers that exaggerated killer wing! Lauded for its smudge-proof and blendable formula, it is available in various shades like a black pearl, golden olive, and midnight blue and can be your muse this summer!
Perks 
Lasts incredibly long

It gives a luxurious matte finish

Easily blendable formula 

Resistant to water

Prevents smudging 

Enriched with Vitamin E

Provides full coverage 

It goes well with Xtreme lash extensions 
Xtreme Lashes GlideLiner Long Lasting Eye Pencil Black Pearl with Sharpener
Long-lasting gel technology. Glides on easily without tugging. Compatible with Xtreme Lashes Eyelash Extensions.
Blends upon application, then dries into a smudge-proof finish.
Compatible with eyelash extensions and natural lashes.
Use with GlideLiner sharpener. Apply using light strokes and allow product to dry for 20 seconds to set color.
Drawbacks 
Too expensive for a liner 

Some users said the product ended up smearing.
Xtreme Lashes Makeup Remover and Facial Cleanser
Did you know that using a cleanser that doesn't go well with your skin will cause it to overdry? While every beauty expert out there would understand the importance of having a good cleanser in your skincare routine, we have come up with the best available by the brand. The Xtreme Lashes Makeup Remover and Facial Cleanser helps revive your skin's shine by removing that thin layer of oil and grease.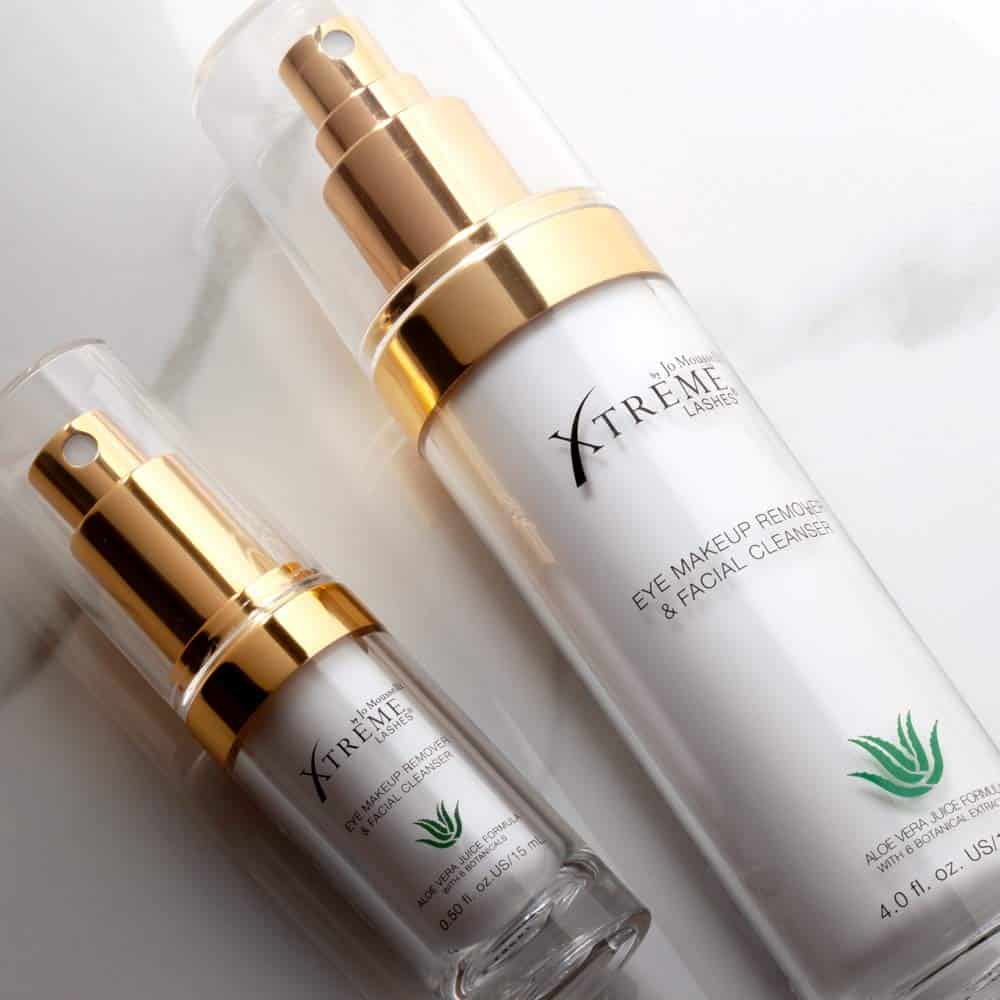 Your skin deserves to feel soft and crisp, and this cleanser + makeup remover makes sure of that. It promotes a healthy skin barrier with its soothing aloe, which keeps the skin garden-fresh!
Perks
Oil-free composition

Gently-cleansing action which flushes impurities  

Nourishing properties of aloe vera

Keeps skin supple

Rejuvenates the skin from within

Coconut-derived cleansing agent purifies skin

Adds vibrance to lashes and brows

Safe for lash extensions 

No mineral oil

Sulfate-Free, Gluten-Free, Fragrance-Free, Latex Free

Cruelty-Free, and completely vegan
Xtreme Lashes Makeup Remover and Facial Cleanser, 4 Fl Oz (Pack of 1)
Xtreme Lashes Eye Makeup Remover and Facial Cleanser, 4.0 fl oz / 120 ml
Beauty Launchpad Award: Reader's Choice - Best Eye Makeup Remover
Ideal for all skin types, even sensitive skin.
Contains six calming and soothing botanicals (chamomile, comfrey leaf, cucumber, eyebright, witch hazel and rose hip).
Formulated without artificial colors, fragrances, dyes or mineral oil.
Drawbacks 
Way too overpriced

Many users complained about a weird chemical smell after opening this product.
Xtreme Lashes Amplifeye Advanced Lash & Brow Fortifier
This lash and brow amplifier has received many stamps of approval with its promise to deliver you with stark and raw beauty. The powerful serum is a fine blend of essential vitamins, botanical herbs, and other concentrated nutrients that help your lashes and brows look fuller and more youthful. Suitable for everyday use, the formula is approved by dermatologists and doesn't involve any presence of dyes.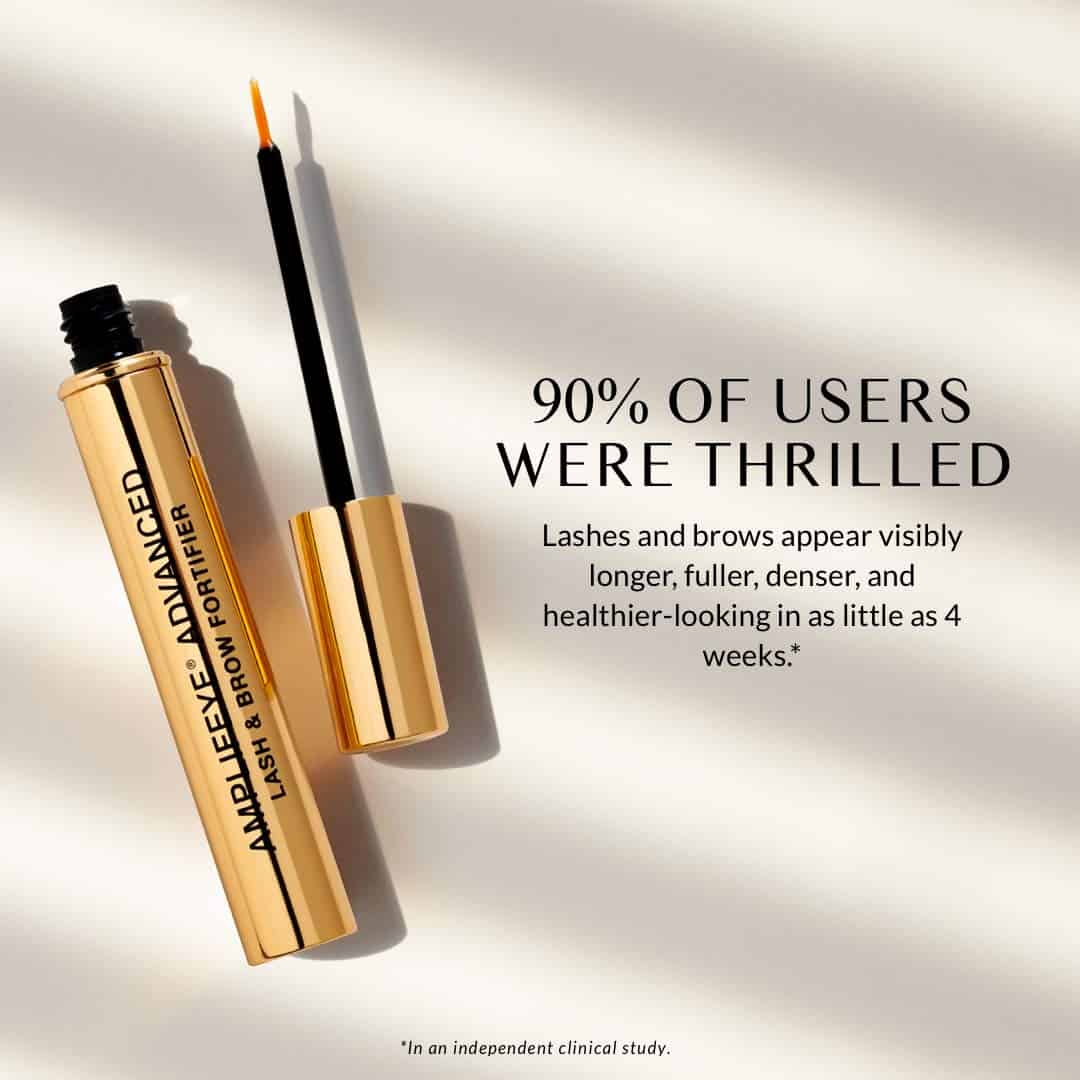 Its trailblazing formula repairs your skin with its powerhouse mixture and moisturizes every inch of your lashes. This improves their appearance and overall health. 
Perks 
No added fragrance

Hypoallergenic 

Nourishes lashes and boosts health

Tested by dermatologist

Seamless application 

Devoid of prostaglandin 

Botanical blend 

Lightweight 

Darker and voluminous brows 
Xtreme Lashes Amplifeye Advanced Lash & Brow Fortifier
NO MORE THIN & AGING LASHES AND BROWS: Lash serum makes lashes & brows appear denser, healthier, and more youthful
NOURISHING: Contains vitamins & nutrient-rich botanical extracts that visibly nourish lashes & brows
FOR OPTIMAL RESULTS: Use daily in combination with Amplifeye Lash, Brow & Hair Formula
EYELASH EXTENSION COMPATIBLE: Compatible with Xtreme Lashes Semi Permanent Eyelash Extensions
HYPOALLERGENIC & DERMATOLOGIST TESTED
Drawbacks
Too much expensive 

Users said it took very long to show results 

It did not work for many, even after sincere application. 
Xtreme Lashes Glideshadow Long Lasting Eyeshadow Stick
If you are a sucker for hassle-free eyeshadow sweeps, you need to bookmark the Glideshadow Long Lasting Eyeshadow Stick from Xtreme Lashes. Be its vibrant shades of rose, caramel hues, some mauve feel, or simple shades of champagne, this stick will help you get all that! Enriched with Vitamin C, E, and essential ceramides, the eyeshadow stick lasts long without causing any buildup on your delicate lash lines.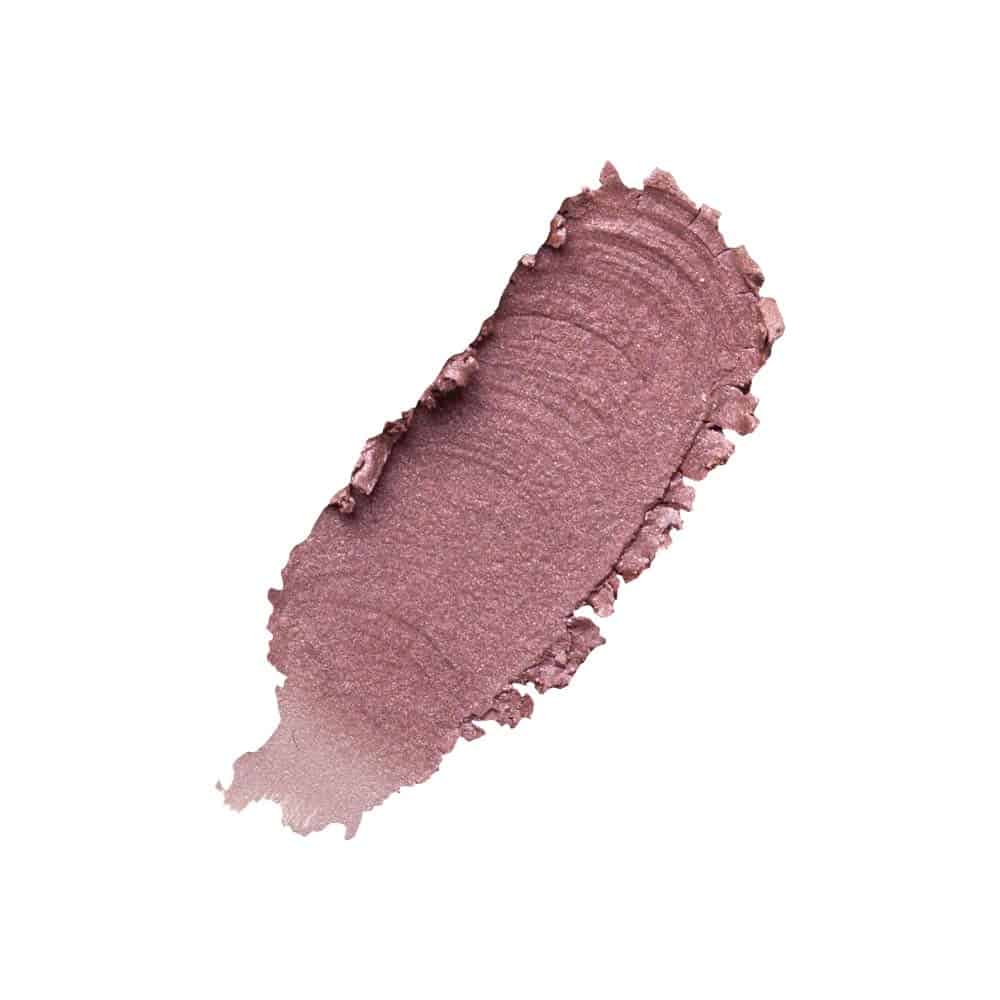 This cream-to-powder is highly pigmented and has been formulated to blend easily. If you love to have a fierce definition, you can easily use it as a contour, highlighter, or base; the choice is yours. 
Perks
5-in-1 color

It can be used as an eyeshadow, eyeliner, base, highlight, and contour

It doesn't cause fallout of the powder

Suits lash extensions 

Ceramides nurse your skin back to health 

It comes with a built-in sharpener 

Clean application 

Ophthalmologist-tested 

Paraben-free and gluten-free
Xtreme Lashes GlideShadow Long Lasting Eyeshadow Stick, Mauve
CREAM TO POWDER: Glides on easily using your finger or brush; build and blend to create a perfect smokey eye with no fallout on lashes or build-up on lash line
LONG-LASTING: 11 popular smudge & crease-proof matte and satin shades to last all day and night
BUILT IN SHARPENER: At the base of stick to achieve a precise application
EYELASH EXTENSION COMPATIBLE: Won't disrupt adhesive bond and removes easily using Xtreme Lashes Eye Makeup Remover & Facial Cleanser
HYPOALLERGENIC, DERMATOLOGIST & OPTHALMOLOGIST TESTED
Drawbacks 
It may not sit well on oily skin.
Why Choose Xtreme Lashes?
Luscious Eyes 
We are sure Euphoria has made you want those sharp and brisk eyes. All that crazy butterfly and floating eyeliner trend can make you slay if you have the perfect faux pair. Xtreme lashes help indemnify your sweet eyelashes from all those harmful products you have been bathing them. They accentuate your facial features.  
Pamper your lashes to look bulky, revitalized, and slay all day!
Look n feel 
Woven with perfection, the Faux mink lashes come with split tips, which create the effect of curvy, wispy lashes which look alluring. They weigh 50% less than other bland lash options and have improved retention. Apart from this, the hairs are placed closely together, which mimics your natural lashes efficiently. This gives a twirl to your eyes, making them look nourished from root to tip! They are made to amp up your lashes' actual length, so you don't have to worry about loads of mascara.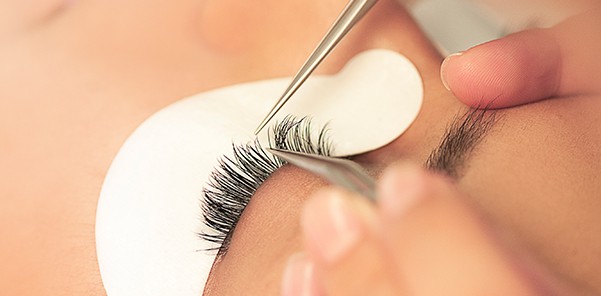 Magic-Touch of Professionals 
Do you trust your lashes to be handled by random people? The Xtreme Lashes solely fall under the department of trained stylists and professionals, who make sure to dodge any mishap. They know what they are doing and ensure giving you a safe and healthy procedure. 
Results 
When it comes to digging out the best for our skin, every woman is a true blue fashionista. Don't we all try our experiments with products that will give us good results? Xtreme Lashes promises its clients that it can be their one-stop-destination for crazy thick, elongated, and darker lashes.
Faithfully dedicated to your needs, the brands help you achieve drug-free and dermatologist-tested plump lashes. 90% of the users said it made their lashes longer, and they could see a noticeable difference after the first procedure. So yes, you can lean your shoulder on this!
Customer Feedback | Xtreme Lashes Reviews
Anne commented, "I have been searching for something like this for a long time. The pencil is very sleek and travel-friendly. I carry it everywhere with me whenever I need touch-ups for my meetings. This is my favorite now. "
Ruby pinned, "I was unfortunate to see everything so expensive here. I wanted something in my budget, and none of the products were really for me. I will have to wait another month to get something from this brand."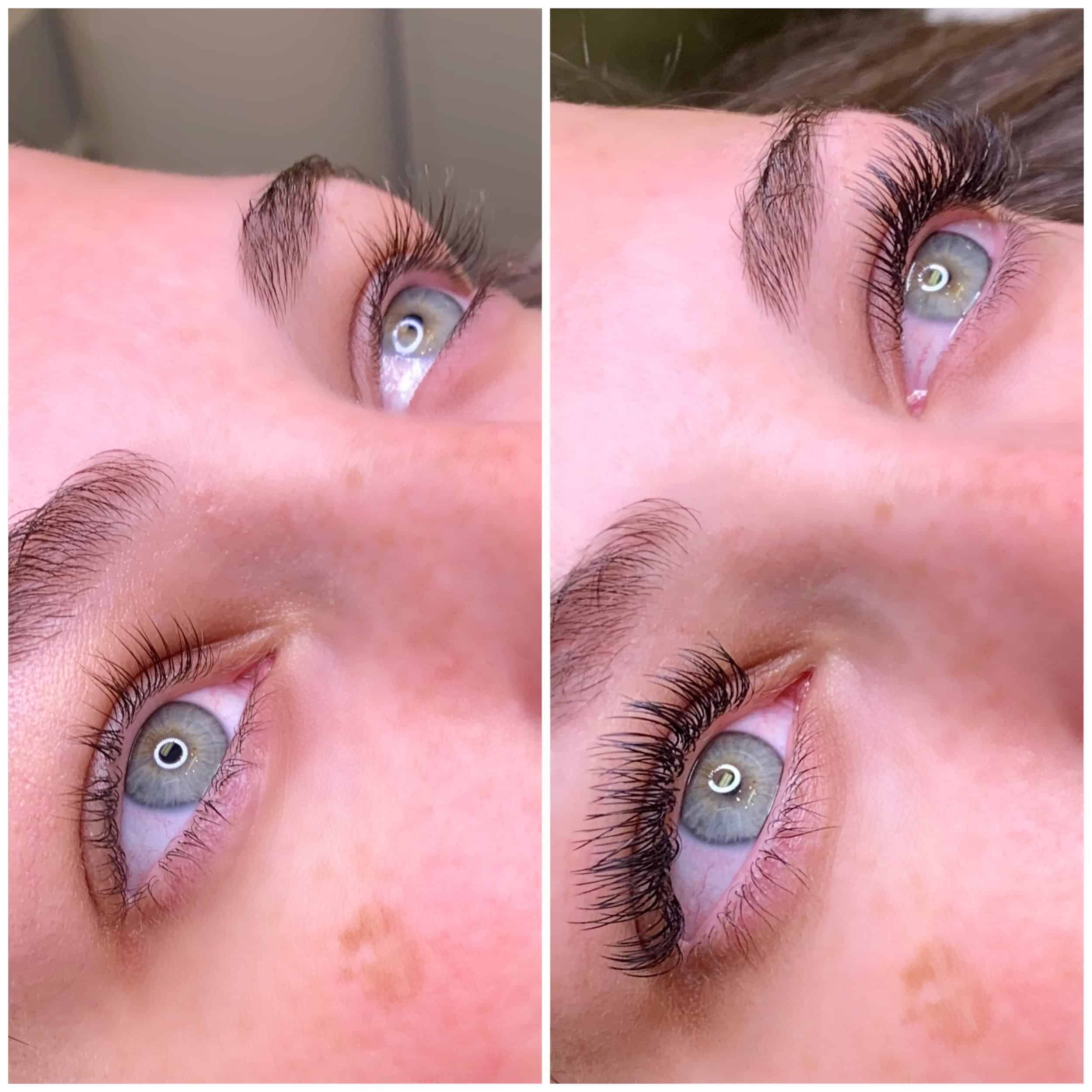 Carrie expressed, "These extensions blend well with my real ones and add more volume. Now my lashes look so full and pretty; even my Mom wants to try them."
Sophia said, "My eyes started itching after some days. I guess some particles must have settled on the synthetic lashes. I don't think I would want something like this to stay on my eyes for long."
Laura mentioned, "I was very sure of getting their extensions treatment. I finally decided to get them and trust me; I was thrilled with the results. They added so much definition to my eyes which looked dull before. Very happy with this."
FAQs | Xtreme Lashes Reviews
Do Xtreme Lashes damage?
It has been advised that Xtreme lashes are only to be applied safely with the help of trained professionals who have a better experience with them. Unprofessional or careless application of the lashes may damage, hurt your lashes, cause eye irritation, or deliver a fake and unnatural look. 
Is Xtreme Lashes cruelty-free?
Yes, Xtreme Lashes products are safely created, considering each individual's health. These semi-permanent luxury items perfectly complement your personality and help you be yourself.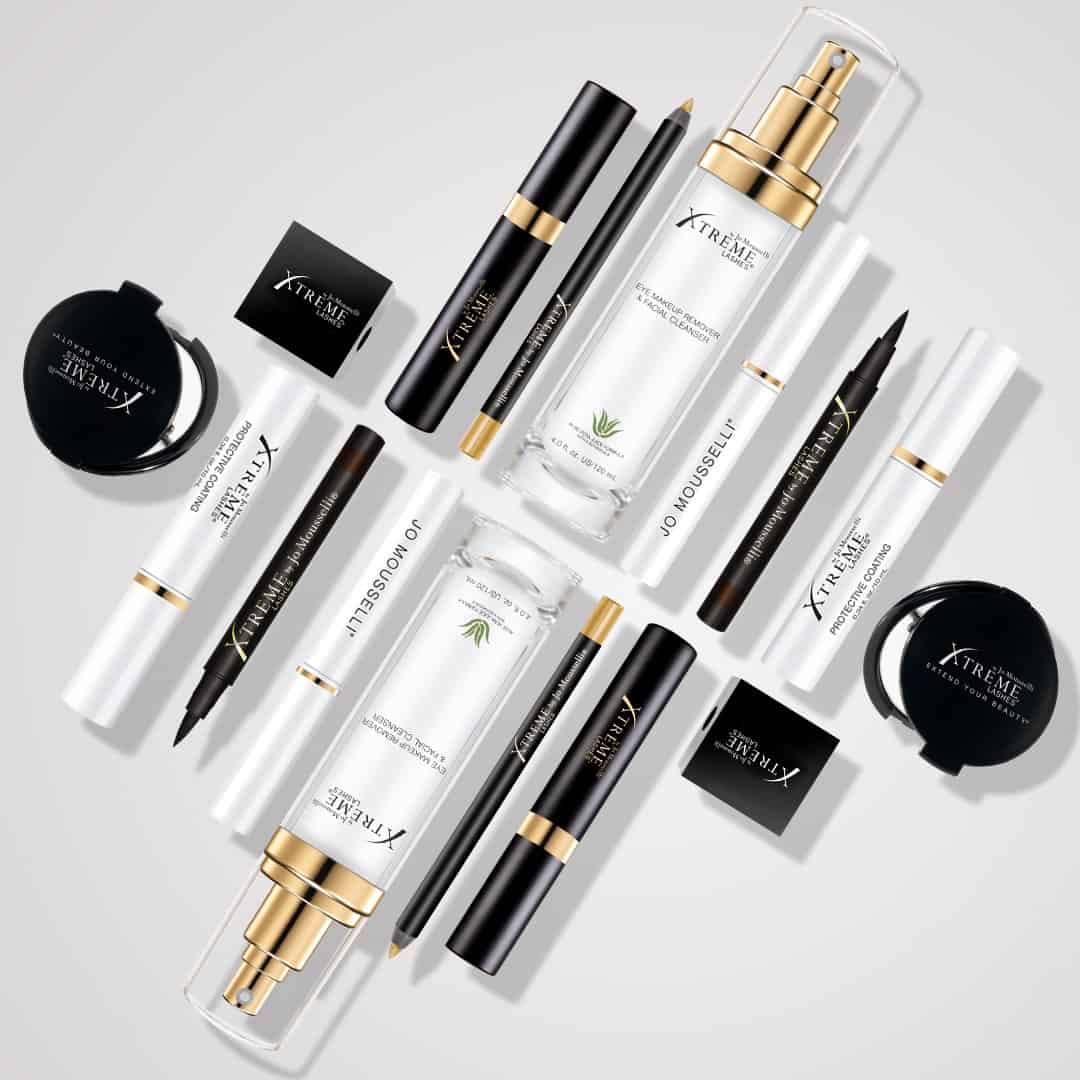 What are Xtreme lashes made of?
The eyelash extensions from this brand are made with the help of synthetic polyester, which helps create a natural look like your own lashes. They are 50% lighter than regular lashes and come in different varieties to suit your needs. 
How do you care for Xtreme Lashes?
It would be best to remember a few tips while taking care of your fake lashes. Avoid exposing them to excessive steam, water, heat, or even makeup applications like airbrush tanning. Ensure to avoid contact lenses and not go for non-Xtreme lashes cosmetics and other skincare products. 
How long do Xtreme lashes last?
The lashes are created with top-quality products and can go far with proper refills. However, after ideally applying them, you can expect your Xtreme lashes to stay undisturbed in place for almost two months. This may vary from person to person. While it may be more for some, it might last less than two months. They tend to fall out as soon as the lashes on which they sit start shedding. 
See Also: Glamnetic Lashes Reviews | True to Its Claims Or Gimmick?
Closure 
Xtreme Lashes reviews have been garnering a lot of eyeballs because of the heavy-duty products they offer to their clientele. You can enjoy a sultry feline look with their sensational piece of extensions or decide to draw bold lines to dazzle your eyes with their colored pencils. The go-to of experts, and amateurs, this brand has come a long way with its effortless choices, which add spice to your life. If someone ever tells you your lash styling technique lacks, you know how to update it!
Rebecca is a skilled writer with a passion for makeup and skincare. With years of experience in the beauty industry, she has a deep understanding of the latest trends and products and a talent for creating engaging content that resonates with her readers. Whether she's writing about the latest skincare products or sharing her favorite makeup tips, Rebecca's writing is always informative, entertaining, and inspiring.