Can't step out of your house before putting on clumps of mascara? It's no secret that most of us are insecure about having thin and sparse eyelashes, so we take the false-extensions road. Thankfully, it's a new age, and fake lashes still have some fashion moments. Professional artists are busy crafting lashes from different fibers to give you the perfect pair you have been searching for! According to Moitie Lashes reviews, the brand claims that they provide the ultimate solution to all your lash troubles.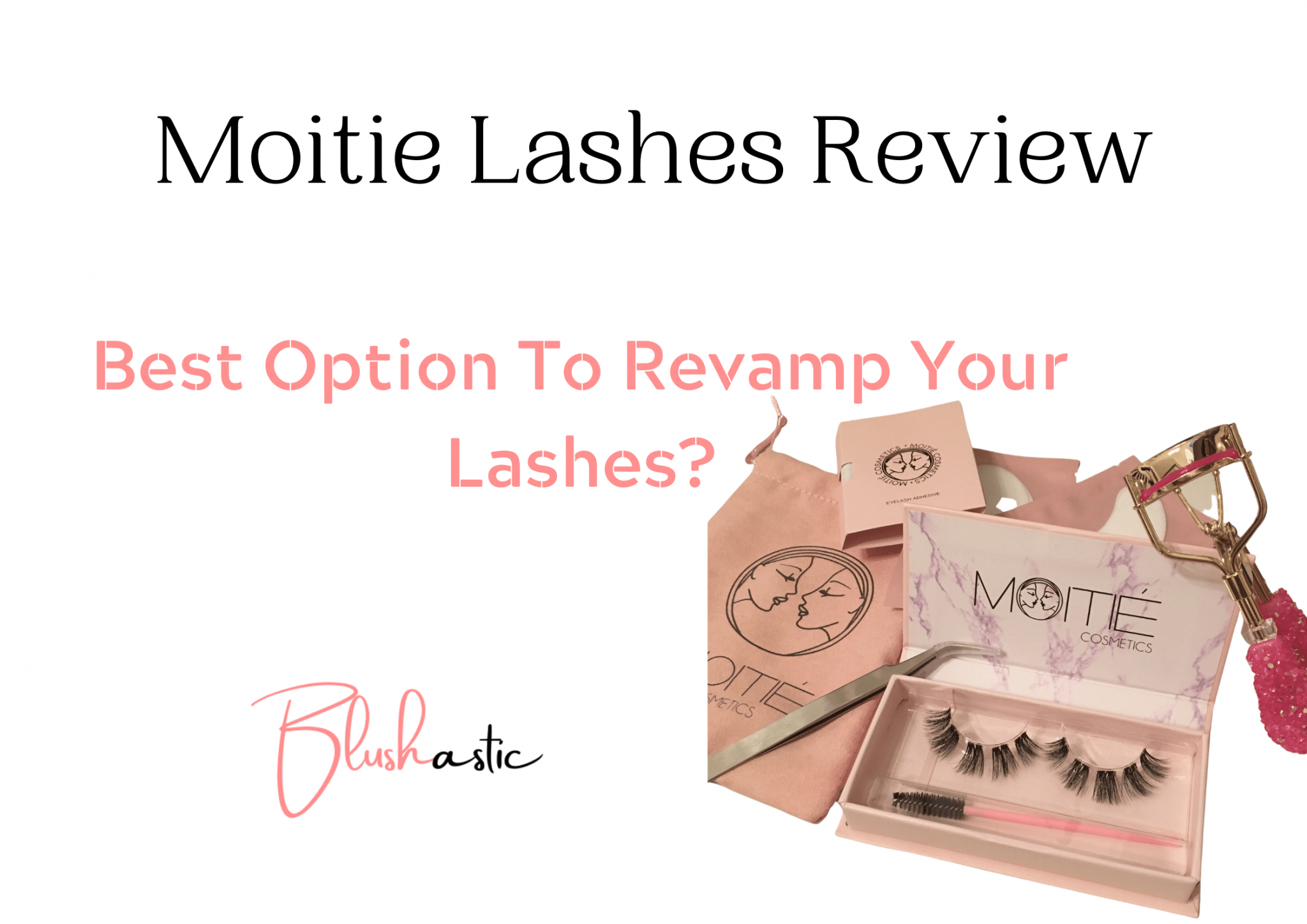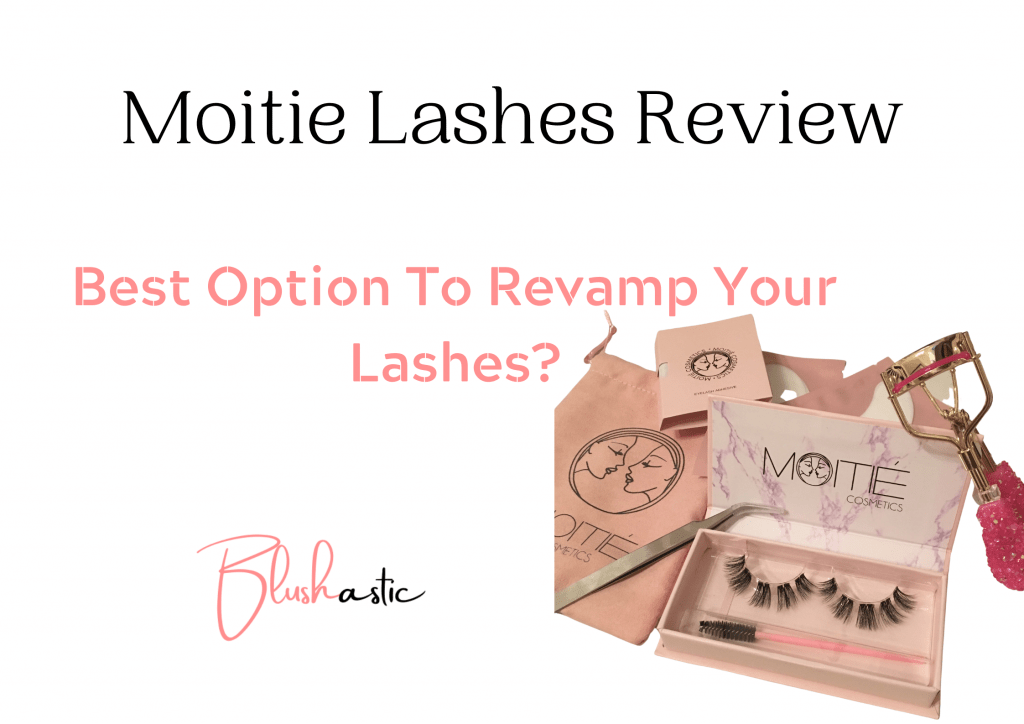 Moitie 10-day Lashes asserts to make your lashes look so natural and healthy that you can't differentiate which ones are yours! The brand has emerged from the sea of many options because of its many good qualities. It assures its users let them choose from a plethora of options, prepared with unique styles. But what of their nature? Are these safe to use? Let us dig deep and find out more about it!
Also Read: Glamnetic Lashes Reviews | True to Its Claims Or Gimmick?
Moitie Lashes Reviews | Best Option To Revamp Your Lashes?
You are trying too hard to stick them, and the falsies attached to your brows! Now you have to throw them away and get new ones altogether. It wouldn't be the first time! While this inconvenience happens to most of us, Moitie Paris Lashes assures its clients that their lashes are handmade and prepared from premium Korean silk to give your lashes a natural touch! Eye-catching in every sense, these lashes come in crazy types, round, bushy, wispy, and cat-eye, all to give you that breathtaking stare!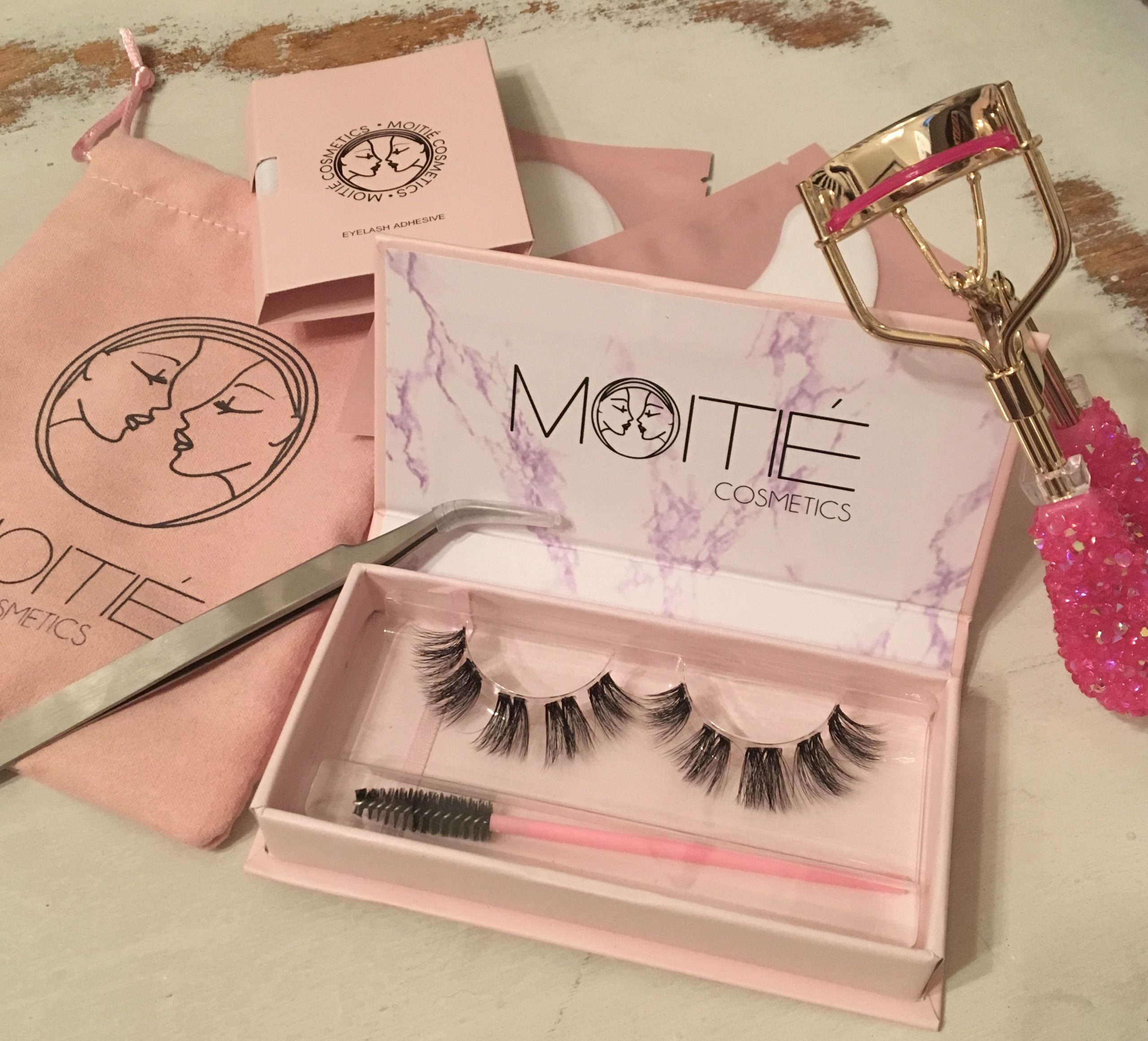 Lashes give your eyes an ethereal look, no doubt. They speak volumes about the person. But some may overdo it than others, so you must assess the right ones for yourself. The ten-day Lashes from Moitie claims to give you that instant gratification you need. According to users, it is the best at-home application and saves you a lot of time. The brand prides itself on being completely vegan. They care for their clients, so they don't use toxic ingredients like parabens and sulfates in their lashes. Just make sure to stuff your removing gel and your false lashes, and you are good to go! 
Choosing the right kind of lashes can be tricky, and you may find yourself needing a guide. Moitie helps you accentuate your lash game, giving you a hot doe-eye-like effect, like all those dolled-up runway models! The brand assists you in providing a definitive path, in helping you choose. They add truckloads of volume and length to your lashes than clumps of mascara ever will, making your eyes look fuller and pumped up.  
How To Apply Moitie Lashes?
Coat the top of your lashes with a good primer.

Apply bond to the lash segments.

Place the first segment correctly, followed by the others. 

Take the sealant

Apply it with the help of the applicator only on the underside of the roots.

Ta-da, enjoy the glamorous look for ten days!
How To Remove Moitie Lashes Safely?
Removing false lashes is a real struggle. So it's vital to know how to do it correctly without pulling out your natural lashes. 
Take the Moitie 10-Day SuperLast Removal Gel.  

Apply a generous amount on the underside of the eye. Do this with the help of an applicator for proper coverage. 

Leave the gel undisturbed for 2 minutes.

With the help of a pair of Moitie tweezers, gently hold at one end, and pull them off.

Use a lash foam wash to cleanse your lashes of any residue left behind by the glue.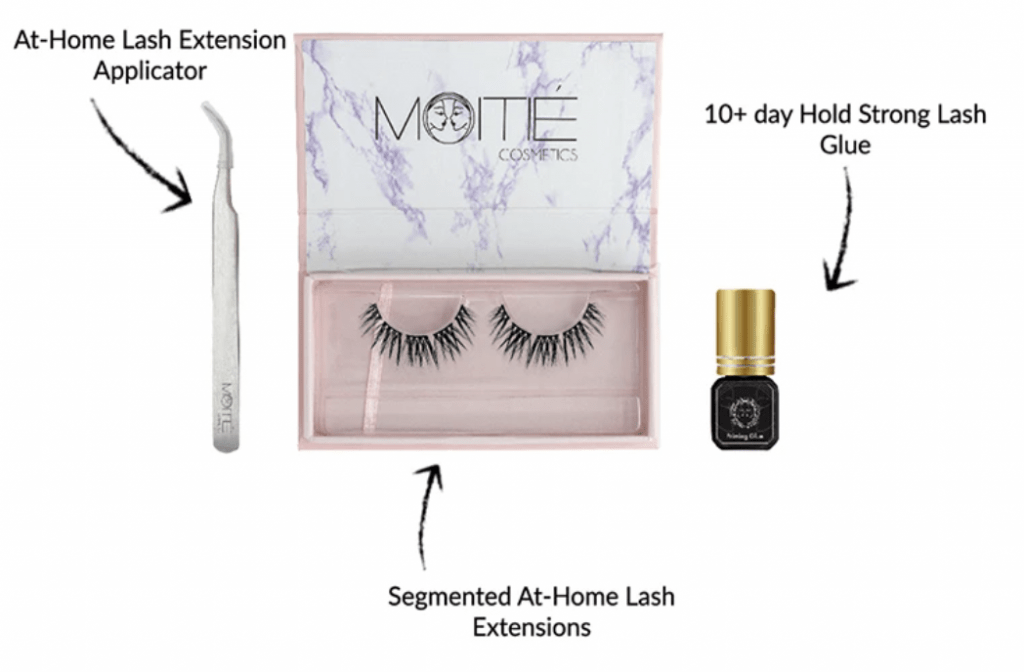 We often get antsy while removing falsies, so there are some hacks you must know!
A very minimal amount of gel is to be used.

Focus on one eye at a time.

Don't bring the gel in contact with the eyes.

If the lashes are not coming off smoothly, don't pull them. 

Take your time, and allow the gel to do its work.

Wait till they effortlessly slide off. 
Benefits 
Easy to apply 

Made of Korean silk fibers

100% resistant to water 

It lasts up to 10 days 

Salon-like lashes

Many varieties to suit your mood

Voluminous and alluring lashes

Quick application 

Lightweight and comfortable to wear

Travel-friendly 

Custom-made for different eye shapes
Drawbacks 
It seems a bit expensive 

Initially, it may not feel as easy to apply as it says

It may not last ten days for everyone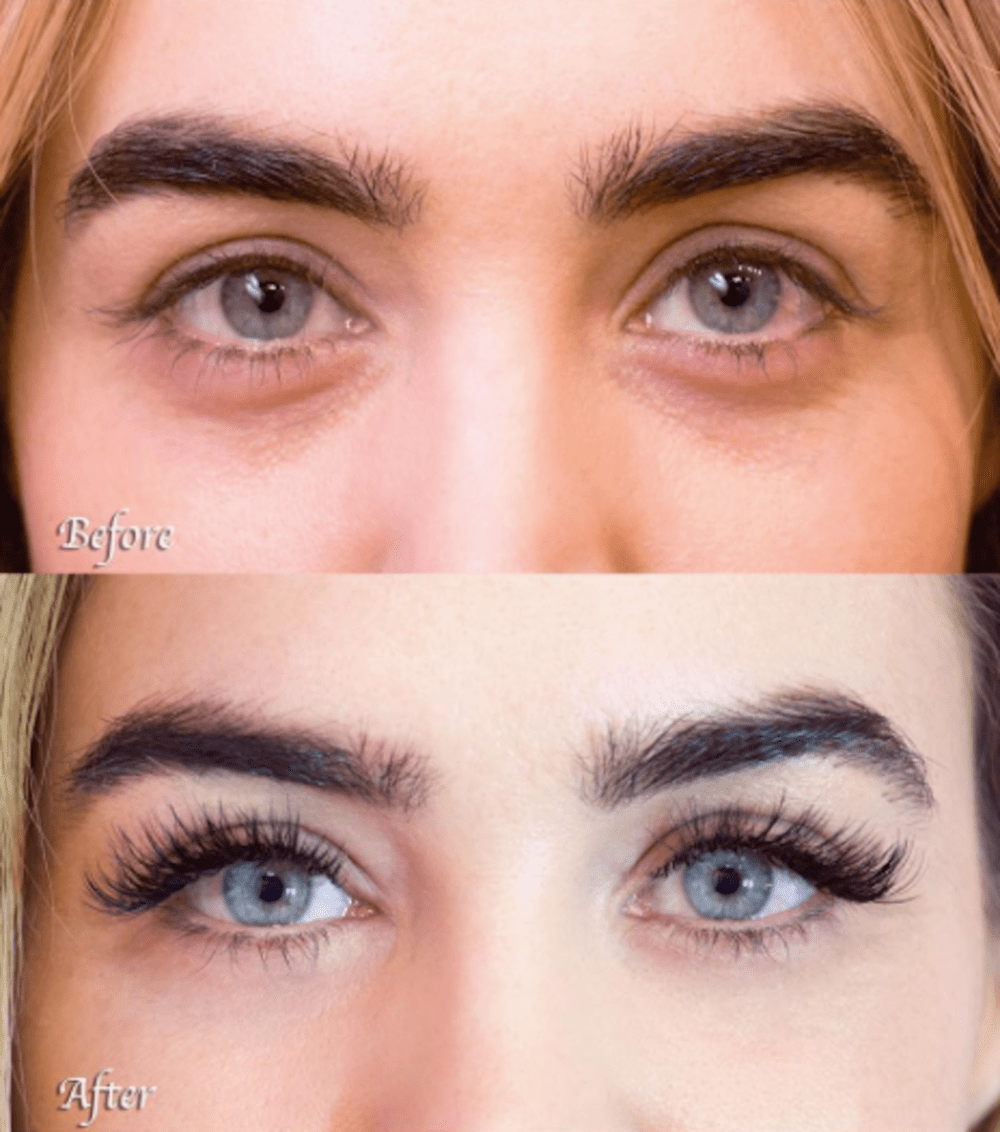 Why Choose Moitie Lashes?
Resistant 
Water, wind, sweat, or tears, Moitie lashes have your back! Being 100% waterproof, they save you from all the worries of getting them wet by mistake. You may go running, sweat like crazy from workout sessions, or cry a bucket of tears; these lashes still won't budge! Happy users said that they even took a shower wearing them on their person, and they stayed well intact later. 
10 Days Commitment 
The Moitie lashes are all yours to have for the whole ten days. Unlike other false lashes, which have to be thrown out after every use, these lashes can stay on and add to your beauty! It also makes life much easier so that you don't have to put on and remove it every day constantly. Each lash has been individually prepared and comes with five different parts. They have a cotton band to assist its application process. 
Korean Silk Fibers 
Darker, denser, glossier, and dramatic: check and check! Silk lashes bring a lot of drama to your eyes, making them look ultra-chic. Prepared from Korean silk fibers, these lashes add a lot of volume at the bottom, making your eyes look like a million bucks! They curl up well, are sharper, and are more tapered than other lashes. Silk also has a sheen-like texture to it, which elevates the game. If you don't want all the heaviness from faux or mink lashes, these are a better bet.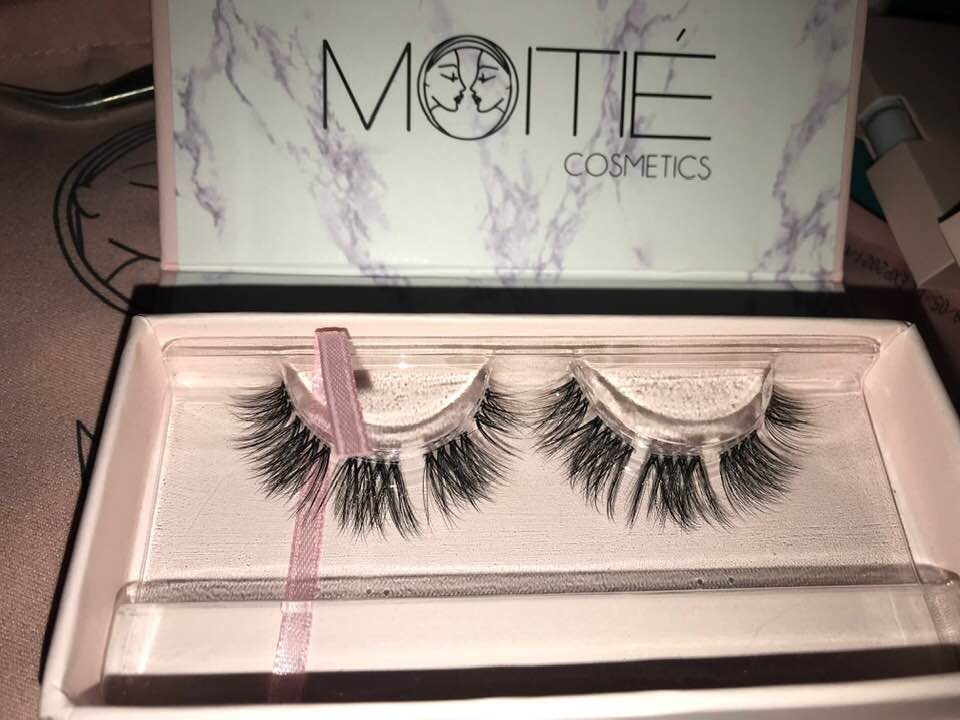 Exotic Collection 
The brand offers a stunning collection of lashes suited to your personality and vibe. You can take a test that will give you a helpful guide on the kind of lashes you should choose. There are wispy lashes, extra-long lashes, and curvy lashes, like Moscow, New York, etc., which can amp your look within seconds. They also gave the Value kits and Deluxe Starter kits, including all the essentials you need to make your application a salon-like process!
Trustworthy 
The fake lashes from Moitie are handmade with utter dedication and care. They have been certified by People for the Ethical Treatment of Animals(PETA), and their products are entirely vegan. There is a complete absence of the uses of parabens and sulfates, which has garnered them a lot of support from beauty enthusiasts. The brand stands for women's rights, for they donate 1% of their profits to the Global Fund For Women. 
See Also: Latisse Reviews | Just Another Hyped Lash Serum?
Customer Feedback | Moitie Lashes
Hailey S. pinned, "Now I don't have to worry about my lashes being smaller as these are very dense and make my eyes look flawless. At first, I thought they wouldn't sit on my lids nicely, but they were perfect. They stay fixed all the time. I will recommend this to anyone who wants to get a nice pair."
Talisa expressed, "Is there someone else who also thinks that these are way too expensive for just being lashes? I thought they should have been less pricey. Now I would rather look for cheaper options in the market as there are plenty available."
Renah said, "It used to take me an awful amount of time to apply false lashes. But thanks to Moitie, now I do it in no time and perfectly! I have tried brands previously, but none of them have been so good as this one. I am totally in love with this!"
Sylvia commented, "After going through many options, I finally decided to give this one a try, and trust me, I am not disappointed. Unlike other fake lashes that make their presence felt, they feel very light. Even my mom wanted these, so I got them for her."
Lily mentioned, "Was super excited about these lashes from reading many reviews. I brought them home finally and tried them on. My eyes looked well defined, so I knew it wasn't a waste of money. However, on the sixth day, I noticed the fake lashes were getting worn out, and my eyes looked a little rough. It didn't look as good as it did on the first day, so I removed them. I hate to say this, but it didn't last ten days for me."
FAQs | Moitie Lashes
Do Moitié Lashes work?
Yes, the Moitie Lashes do work. Many Moitie Lashes reviews present people sharing their experience with this brand's lashes, expressing how it gave them back the confidence to go out in public again. These lashes are super easy to wear and very comfortable to put on for a long time. They are also light in weight and resistant to water. 
Are Moitie Lashes waterproof?
Yes, the Moitie Lashes are waterproof. They have been specially designed to withstand wind, sweat, and water. You no more have to worry about getting in showers wearing them. 
Can you reuse Moitie Lashes?
The brand doesn't recommend reusing the same pair of Moitie Lashes for more than 10-14 days, as the glue bond starts affecting the quality of the lash band. If you use them, it may mess up the delicate eyes and steer troubles in your hygiene. Strong adhesives are a significant reason why reusing them won't be good for your soft skin.  
How to remove Moitie Lashes without remover?
You can take the help of cotton balls to do this. Dip this ball or any makeup sponge in coconut oil and gently apply a good coat on your lash lines. Ensure not to get the oil inside your eyes, as it will lead to some itchiness. This method will make your false lashes slip out nicely.

Will Moitie Lashes damage my natural lashes if I have sensitive skin?
These lashes are safe to use on sensitive skin as long as you use the removing gel as instructed. Apart from this, make sure you are applying the segments correctly. Also, don't pull your lashes as they may disturb your natural lashes. Instead, let the gel settle in for some time. After this, you can remove your lashes easily, which doesn't harm your natural lashes. 
How long will Moitie Lashes last?
The brand claims that its lashes have been prepared to last more than 10+ days. However, it may be different for every user. It may be more than ten days for some, while it may be less than ten days for others. You can make your lashes last longer based on factors like cleansing your face daily and making sure to remove all the makeup before you hit the bed.  
Are Moitie Lashes worth it?
A lot of time and energy goes into applying fake lashes regularly. So if you are someone who wants to save these, then the Moitie Lashes are for you! They are super easy to put on and don't come out of the corners, which falsies usually do. You also get a 10-day application, so you have to put it on once and forget all about it for the next ten days! The brand also offers a money-back guarantee. 
Where to buy Moitie Lashes?
You can log in to the official website of Moitie Lashes, from where you can make purchases of all your favorite Moitie Lashes. They have different kinds based on size and shape, and you also get fancy kits and lash bundles. They have crazy offers and deals during the sale, and sometimes you can even get your products at half of the prices!
Can you remove Moitie Lashes easily?
Yes, unlike regular false lashes, which take hours and a lot of energy to remove, Moitie lashes come off swiftly. It's easy to get them off, given that you take your sweet time and don't hurry the process. Allow the Moitie removing gel to do its magic, and have patience. The lashes will come off smoothly! You can also use coconut oil to remove them. 
Are Moitie Lashes safe to use?
Yes, Moitie Lashes are entirely reliable for use. They are vegan and cruelty-free. They don't use any harsh chemicals like parabens and sulfates and are PETA certified, making them safe for usage. 
Closure
Everyone loves to have fluffy falsies in place of ragged and unrealistic lashes. After fishing up a lot of Moitie Lashes Reviews, it has been revealed that many users and makeup artists swear by this one for giving their eyes a beautiful effect. The lash extensions are formulated with high-quality silk to enhance your natural beauty by mimicking your real lashes.  
Marilyn's deep interest in fashion, beauty, and lifestyle has led her to pursue a fulfilling career as a freelance writer and blogger. With her bachelor's degree in fashion design from the Fashion Institute of Technology, she has developed a keen eye for style and trends, making her well-equipped to offer valuable insights into the latest fashion and beauty trends.