While it's no surprise that weaker lashes can bring down your confidence, most of us secretly desire to have voluminous lashes. Clumps of mascara don't seem to be working out for you, and you absolutely don't want to make any expensive salon investment. Adding a dramatic definition to the eyes, false lashes are the new sizzling self-care in which more and more people seem to be indulging day by day—most of us fancy having the perfect faux-pair for a more captivating gaze. According to most Glamnetic lashes reviews, the brand makes your lash experience fuss-free with specially handcrafted lashes. We are crushing on it this week. Let's find out why!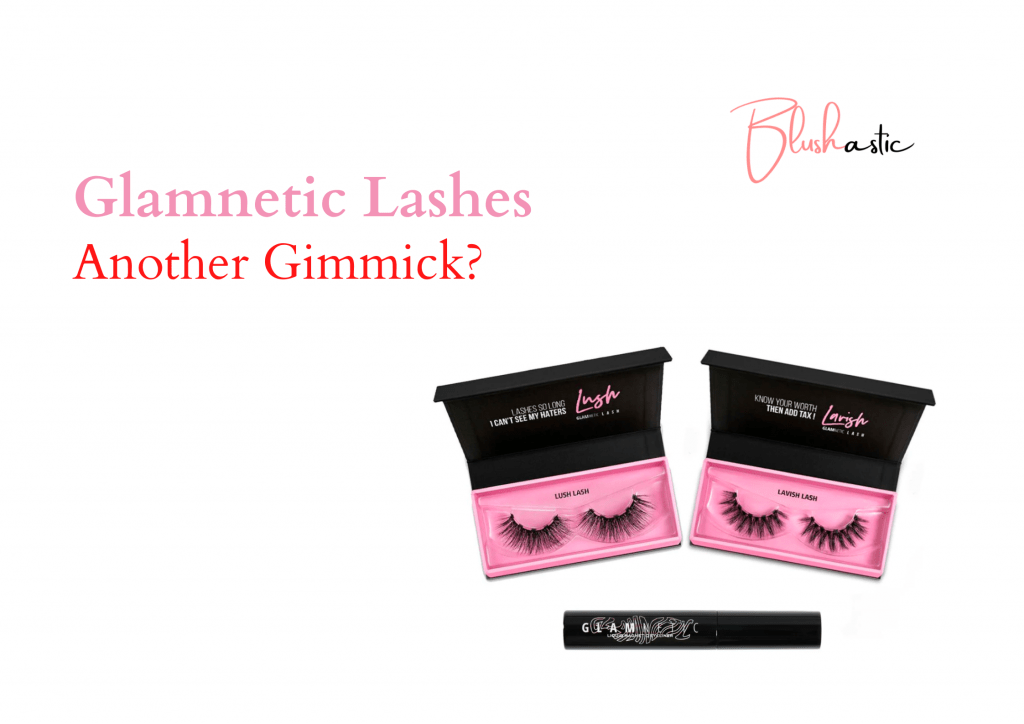 While most of us have experienced the cravings for having enhanced lashes, the struggle of putting on false lashes is real. But hey, we love fake lashes as much as you do! The brand is big on customer care and offers special magnetic lashes which sit tight without moving here and there. Glamnetic promises to bring you an ocean of charming options to elevate your lash drama. They feel weightless and have been prepared from real mink hair to give your falsies a natural touch. With this brand by your side, the days of irritating lashes are gone! But is this all true? Should you fall for it? Let's dig deep to get all the deets about this!
See Also: Bubble Skincare Reviews 2022: Worth Trying?
Glamnetic Lashes Reviews | 
Best Choice For Your Eyes?
Has it ever happened that you have had a tiresome day at the party? You are removing your makeup and trying to pull your fake lashes out, but they won't budge! And whoops, you can see you have pulled out 3 or 4 of your natural lashes. While most of us have been prey to this situation, we can't deny that false eyelashes feel incredibly uncomfortable. Meanwhile, Glamnetic lashes have been pleasing the timelines of many fashionistas with their lightweight and awe-inspiring lashes! 
Glamnetic Magnetic Eyelashes - Lucky | Short Magnetic Lashes, 60 Wears Reusable High Volume Faux Mink Lashes, Cat Eye Flared - 1 Pair
What's In The Box - 1 Pair of Faux Mink Eyelashes inside of 1 Magnetic carrying case. Magnetic eyeliner sold separately. Keep your eyelashes safe in their magnetic carrying case and they'll last up to 60 wears.
Vegan & Cruelty-Free Faux Mink Eyelashes - Made from the highest quality synthetic fibers, the faux mink looks and acts just like the real thing. All Glamnetic Lashes provide a lightweight, fluffy feel with a slight curl to boost and enhance your look.
Fast, Fun & Effortless Application - No glue, ever! Our strong-hold PowerGrip magnet lash band quickly snaps onto the magnetic eyeliner. Easy to adjust and remove. Great for all ages!
Universal Eye Width - Minimal or no trimming required! Precut band at 2.9 cm should sit on your eye perfectly.
Strong-Hold Magnet Band - We know what you need: Durable, wind-proof, water-and-sweat resistant eyelashes to wear all day and night – so we're giving it to you!
The brand has become the only stop for lash lovers with its many hot bestsellers. Specially designed with real synthetic fibers, the lashes have little magnetic, which prevents you from the trouble of glue. They are easily washable, so you don't need to harrow them out after every single use. The company takes pride in designing ultra-soft lashes, making you forget that you even have them on. A box full of elite qualities, the lashes from Glamnetic are made to withstand any weather condition, accentuate the beauty of your eyes, and look like the bombshell you are!       
The lashes don't include any toxic substance and are entirely reliable for use. Customers have expressed how overwhelming it has been for them to finally stumble upon lashes that drastically changed their lash experience. 
How to use Glamnetic?
Take the lashes out of their packets.

Trim them down to the size you want so that it fits nicely along the width of your eyes. 

Apply the magnetic liner by gently pressing them against your lash lines. This ensures their magnetic connection, and they make a stronger hold. 

There, you have bold cat-eye lashes accentuating your eyes!
In case you desire to remove them, choose either of the corners to peel them off. Make sure to use an oil-based makeup remover to clean your skin. You can easily reuse the magnets, too—Scratch off the dried part of the magnetic liner with ease. Clean the remaining residue with makeup remover. Make sure not to wet the magnetic lashes as it will hamper their quality.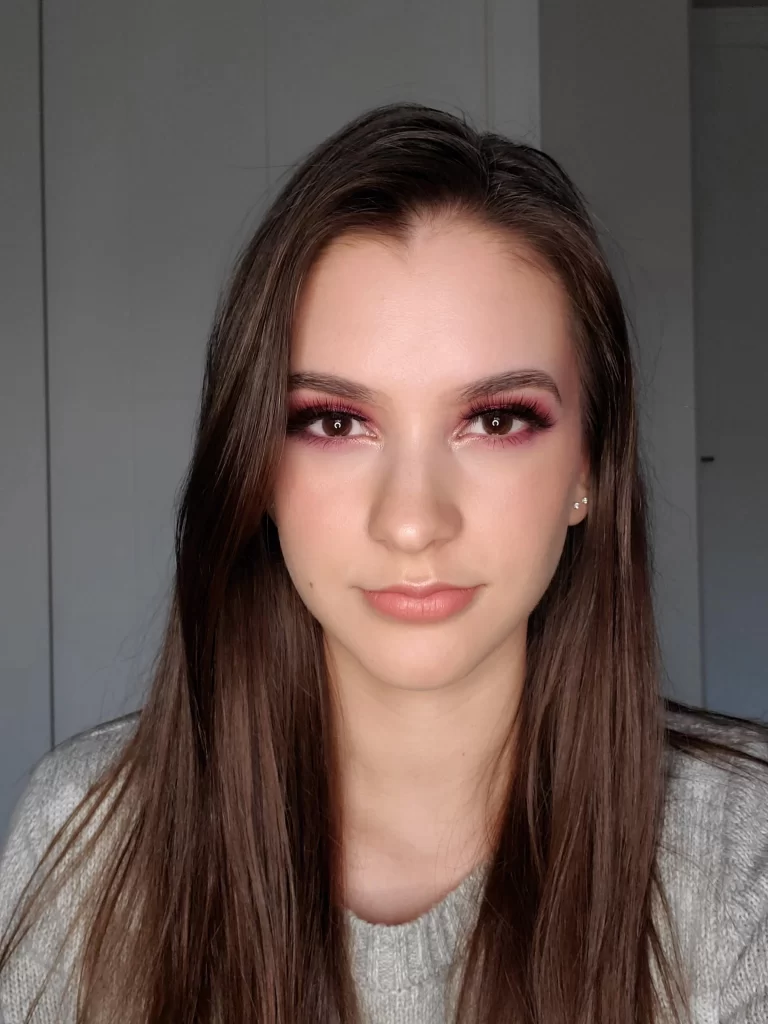 Glamnetic Perks  
Curvy and thick lashes

PowerGrip magnets for ensuring stronghold

Different designs to suit your needs

Resistant to sweat

Very easy to put on

Waterproof 

Vegan and gluten-free formulation 

Does not smudge 

It provides 60 wears

Able to withstand weather conditions like rain and wind

Trimmable according to your needs

It fits all kinds of eye shapes

It offers recyclable magnetic case for storing lashes safely
Drawbacks 
It requires putting a liner so that the magnets are not visible. The Glamnetic liner has to be bought separately for this and is extremely pricey

Exceptionally long in size, so people with hooded eyes might experience some problem putting them, as the lashes end up overpowering the eye area
Glamnetic Lashes Ingredients 
The Glamnetic lashes are made of high-quality ingredients that pamper and complement your skin like a delicate baby! The formula of these alluring eyelashes is made of the following ingredients. Let's take a peek. 
Mink – Glamnetic lashes are carefully crafted by taking real mink hair. Real mink hair is expensive to come by because of its posh qualities. They are so light in weight; you don't even realize they are there. Mink lashes leave a darker finish and make your lashes look fluffy and voluminous. They have a longer shelf life as they are incredibly light. Real mink hair makes your lashes look natural as if they were yours only!
Vegan – The brand is high on customer satisfaction and thrives to fulfill its needs. They utilize synthetic fibers of the most premium quality so that your lashes look flawless, ravishing, and all things wonderful. They are very comfortable to wear and can be adjusted upon any eye shape with great finesse. 
Why Choose Glamnetic Lashes?
Awe-mazing shelf life – The Glamnetic eyelashes have a promising span that lasts as long as 60 wears. Unlike the regular falsies available in the stores, these lashes are deal-breaking with their magnetic formula. Glamnetic Lashes can easily wash them, are resistant to weather, and are sweatproof. You don't need to throw them after every use, which is typically the case with lashes. 
Safe ingredients – False lashes are usually uncomfortable to wear and may give you a headache for having them on all day. They have formaldehyde in their composition, which may affect the health of your eyes. Glamnetic lashes care deeply about their clients, so they have devised human-like lashes. Prepared generously from real mink hair and synthetic silk fibers, the lashes give you a natural look and are 100 percent safe. These lashes are extremely light and don't put too much weight on your eyes.  
Ohh-so-many – The brand brings something for every user with its plethora of exciting lash options. You may want curvy lashes, cat-eye lashes, elongated lashes, or fish-like winged lashes; Glamnetic has it all! You can pick anything you desire. Their variety of lashes go well with any occasion and can instantly amp up your whole appearance. 
Bye-bye stickiness – The thing about false lashes is you have to go through a lot of hardship to put them ideally. Moreover, with all that irritating glue, we sometimes lose our patience and end up ruining our falsies. Even if we manage to put them in, removing them seems like a sweaty task. Glamnetic lashes save you from this trouble with their magnetic formula. The lashes have six little magnets attached to them, which readily sit on your lash lines and stay undisturbed and gorgeous!
Customer Feedback | Glamnetic Reviews
Morena commented, "I have become obsessed with these new lashes since I bought them. They sit on the skin firmly without coming off from the edges. I must say it gives my eyes a more flirtatious look. Also, they are completely vegan, which is a plus point. Very happy with this purchase."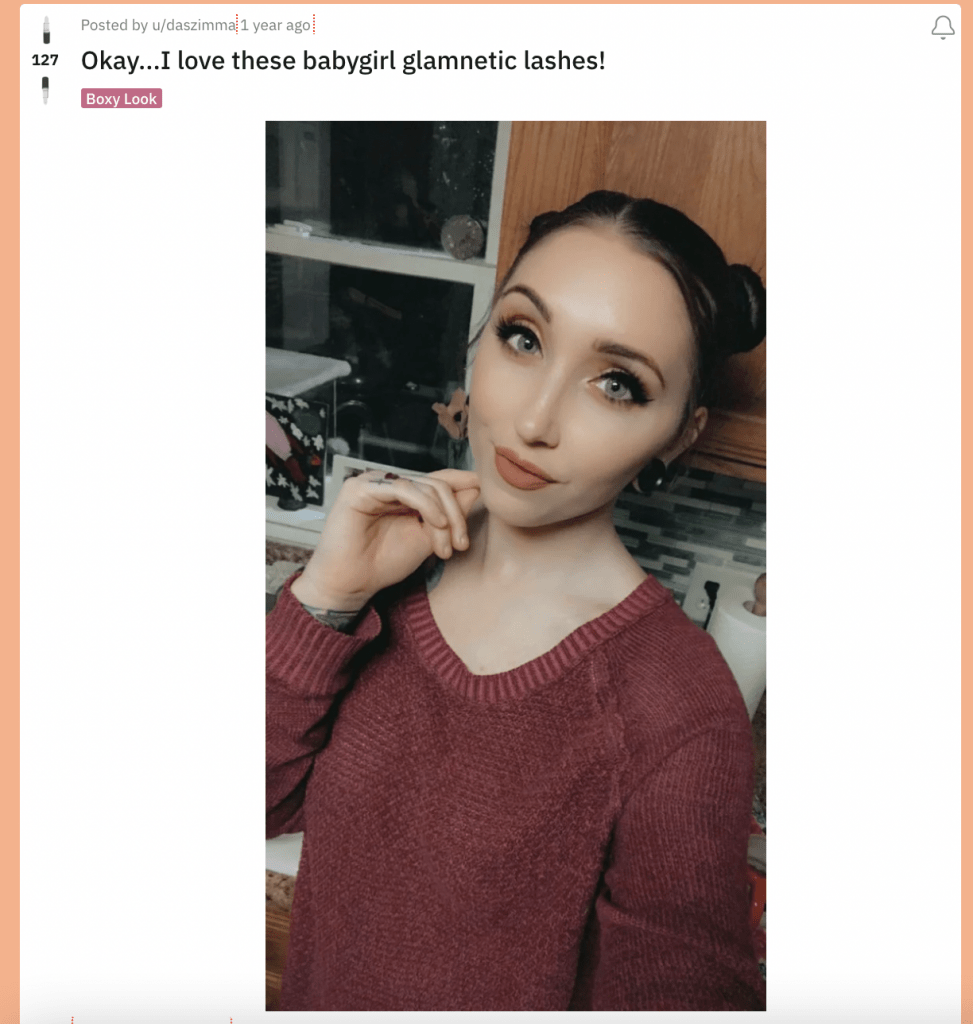 Cheryl pinned, "After reading somewhere about the Glamnetic lashes, I purchased them from my usual store. However, I am a little disappointed. I thought they would be giving the liner along with it but later found out that I have to buy it separately. It is very expensive, and I really wish it would have been included in the lash packet."
Naomi expressed, "Unlike my sisters I haven't been blessed with crazy thick lashes. So falsies are literally my savior. I have used a couple of different brands earlier until I came across this one. These lashes are the best I have used till date. They feel very soft and gentle on my eyes. Buying this again for sure."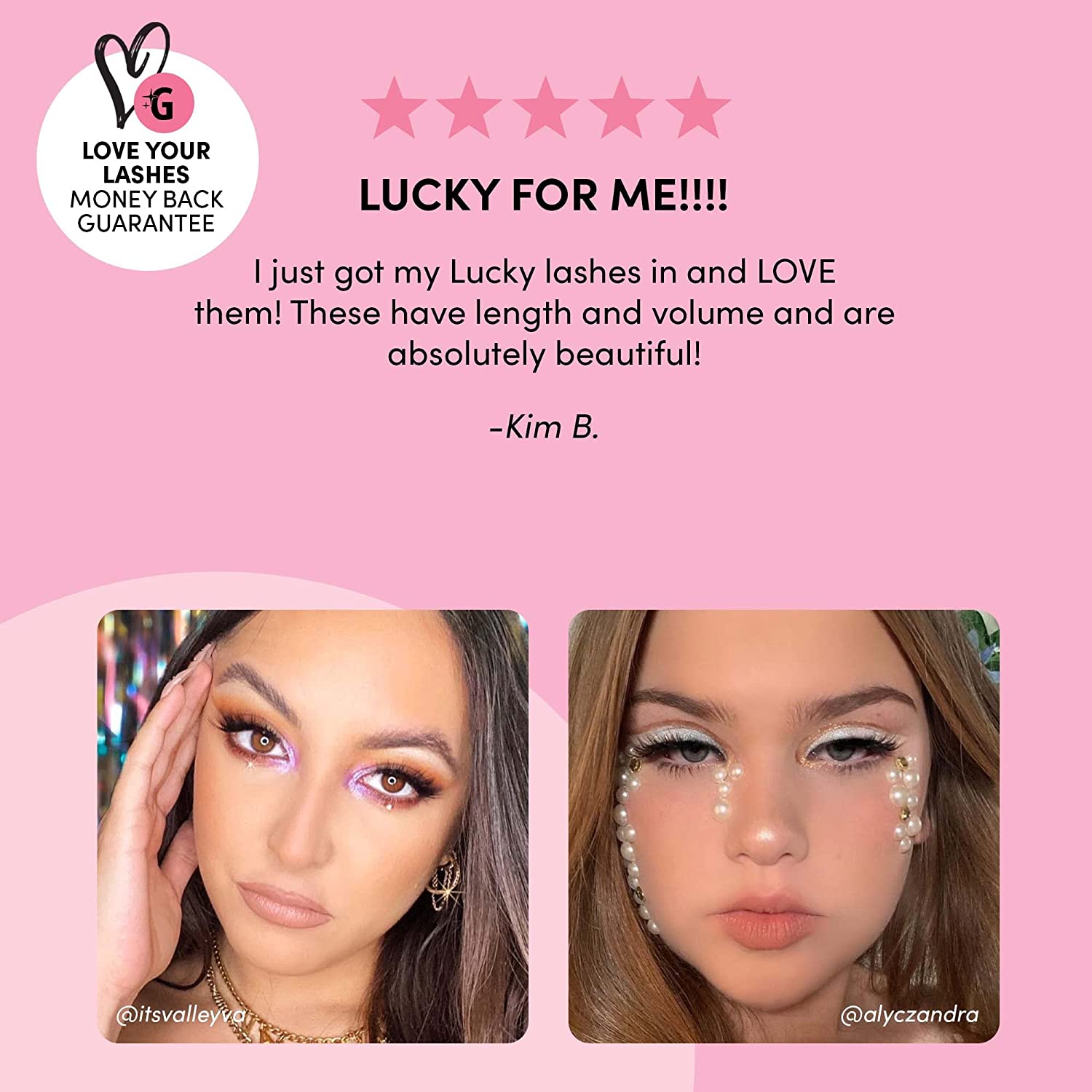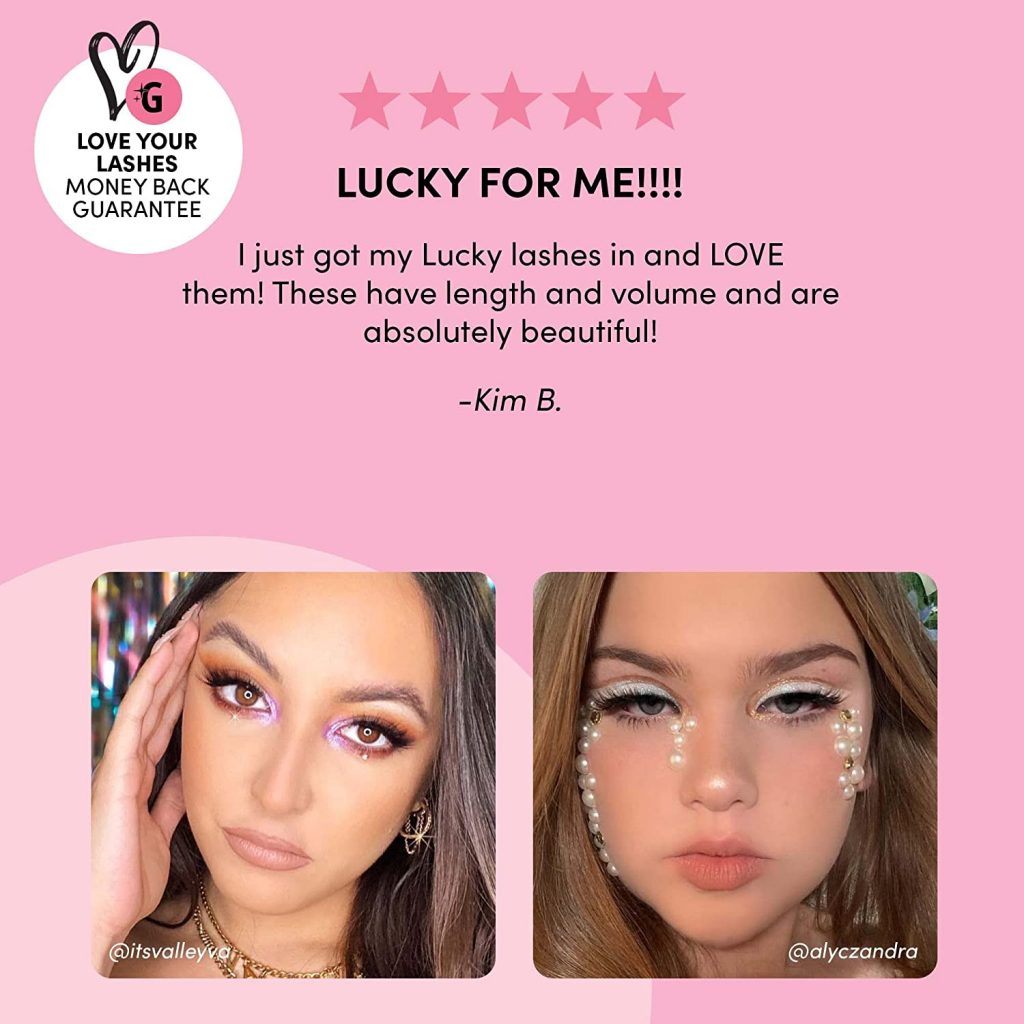 Riyana said, "Being a model, I have to use false lashes constantly. It's very difficult to remove them without hurting your real lashes. Glamnetic has really changed my life with its easy-to-wear magnetic lashes. They stick easily to the lash lines seamlessly without causing any trouble. Very happy with this purchase." 
Celina mentioned, "Found these lashes really pricey. I really don't understand why I should pay so much for false lashes. I just liked one thing though, and it's this that they appear every real can be put to use again."
FAQs | Glamnetic Lashes Reviews
What are Glamnetic lashes made of?
Glamnetic is a beauty brand that is utterly devoted to the needs of its clients, giving them the perfect pair of lashes they want. Their lashes are specially made of mink and are vegan. They closely resemble human lashes and are remarkably comfortable and effortless to wear.
Are Glamentic lashes safe?
The usual problem with eyelashes is the harmful usage of glue which can prove dangerous to health. The involvement of chemicals like Latex and sodium dodecylbenzene sulfonate makes people hesitant to buy them as they have a chance of causing irritation or putting pressure on lashes, leading to their fallout. Glamnetic lashes are designed without the use of any toxic or harmful chemicals. Their composition of safe ingredients makes them very safe and reliable to use on the eyes. As they are 100% cruelty-free, the lashes pose the safer and healthier option for lash lovers. 
What are Glamnetic lash anchors?
Anchors are convenient if you want to make sure your lashes stay fixed in place. Lash anchors help strengthen the hold of the lashes on your eyes so that you can be free all day long. You can also switch to only wearing the lash anchor and the magnetic lashes on all those days where you don't feel like applying liner. 
Can you trim Glamnetic lashes?
Glamentic lashes are easily trimmable. The brand offers different varieties of lashes to go with your mood and appearance. As the lashes have different thicknesses and lengths, you may feel the need to trim them down. There are six tiny magnets attached to every pair of lashes. These can be cut out depending upon your eye shape. Be sure you trim them at the ends with a scissor and brush off the extra hair. 
Which Glamnetic lashes are the best?
The brand has a unique series of exotic favorites and bestsellers laid down for you. Stamped with a 5-star review, the lashes come in different lengths and styles. If you like it sober, you can go for round and fluffy lashes like the Virgo. You can also choose Luxe for a flaunting cat-eye and the Vixen for wispy lashes. They are made from top-quality mink and synthetic fibers and are very eco-friendly. 
Are Glamentic lashes worth it?
Given its fan following, Glamnetic lashes have rescued a lot of lash enthusiasts with its range of premium lashes. It's worth it as they bring the best to the plate. They have magnetic liners, which makes applying them a smoother process than false lashes. They don't include any parabens and are very safe to use. Unlike other regular lashes, they stay undisturbed, making you forget you even have them on! The best thing about them is that they have a wide array of options to choose from!
Will Glamnetic lashes work with other liners?
Usually, magnetic lashes are well suited with magnetic liners, as the magnet is easily attracted to its components present in the liner. You can use a regular liner as a substitute for your Glamnetic liner over your eyelids. After it has dried about 80%, feel free to apply your Glmantic lashes.  
How many times can you wear Glamnetic lashes?
According to the official website, the brand claims that its lashes are reusable. They offer up to 60 fuss-free wears to their users. 
Where are Glamentic lashes sold?
You can make a purchase of your favorite Glamnetic lashes by visiting the official website of the cosmetic brand. Apart from this, you can also go to Amazon, Walmart, Sephora, Ulta, and a couple of more leading sites to buy eyelashes. You can often get them at slashed discounts and offers. 
Also read: Lash24 Reviews | How Much Effective Is It?
Closure | Glamnetic Lashes Review
Glamentic reviews have proved that they stay one step ahead when pleasing their clients with their fantastic collection of lashes. No more hurting your delicate lashes as they bring magnetic lashes which are effortless to apply. They also save a lot of our time compared to usual fake lashes. The beauty brand has proved that extensions from their closet are the perfect weapon to plump up your lashes! 
I'm Sarah Abraham, the founder and co-author of Blushastic.com and a professional makeup artist. Beauty is more than just skin deep, and that's why I'm passionate about sharing my knowledge and experience to help people feel confident and beautiful on the inside and out.
Whether it's skincare, haircare, or fashion, my goal is to empower women to feel their best. With my expertise in the beauty industry, I strive to provide practical advice and tips that are accessible to everyone, regardless of their skill level or budget.