Urban Doll Lashes and Lashify are those tough competitors in the lash extension field that people have to rethink their decision when choosing one. Since the emergence of the new and trendy DIY lash extension systems, people have ditched the traditional falsies and opted for a better and more accessible alternative that can be done using your customizations at your convenience, at home.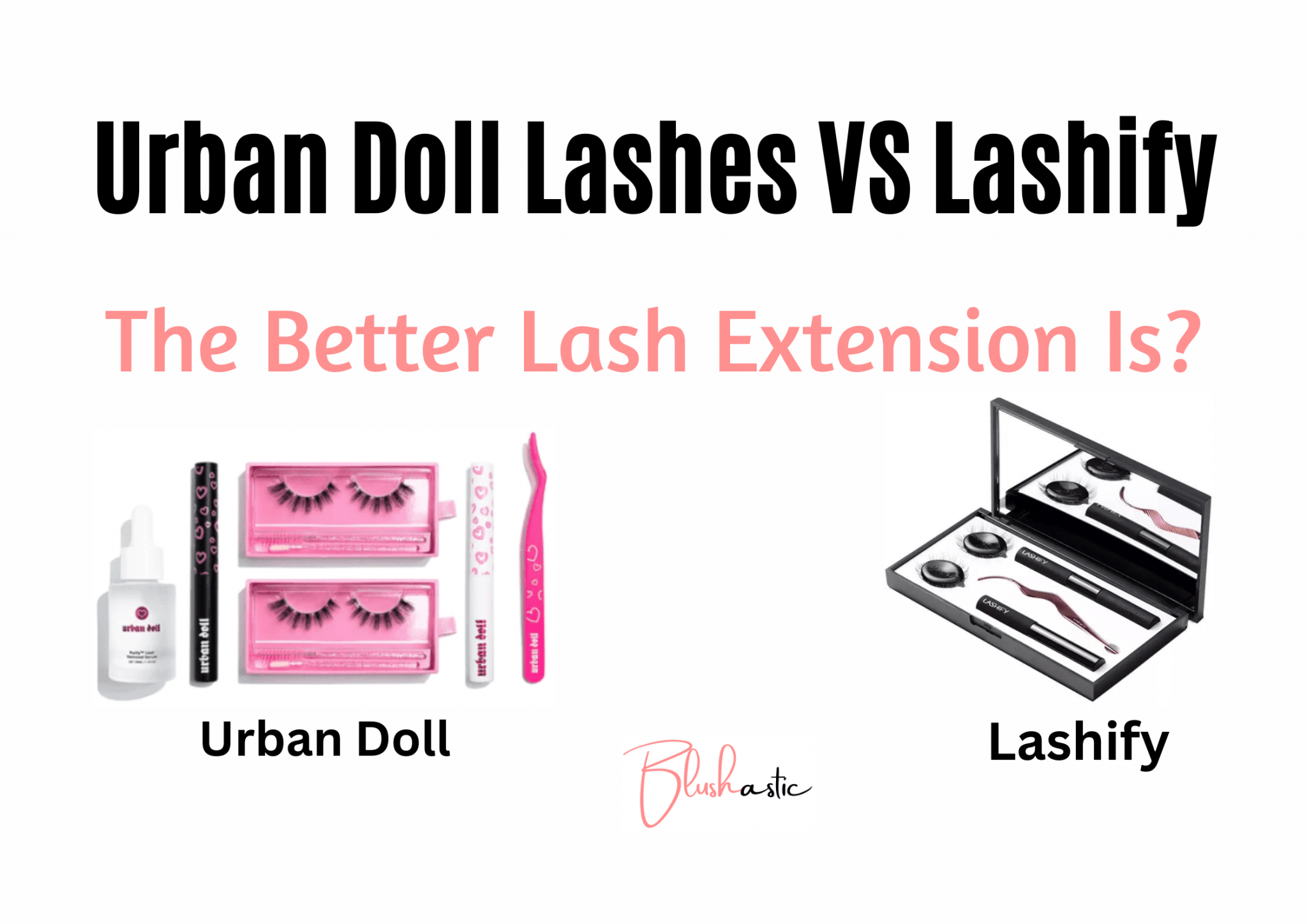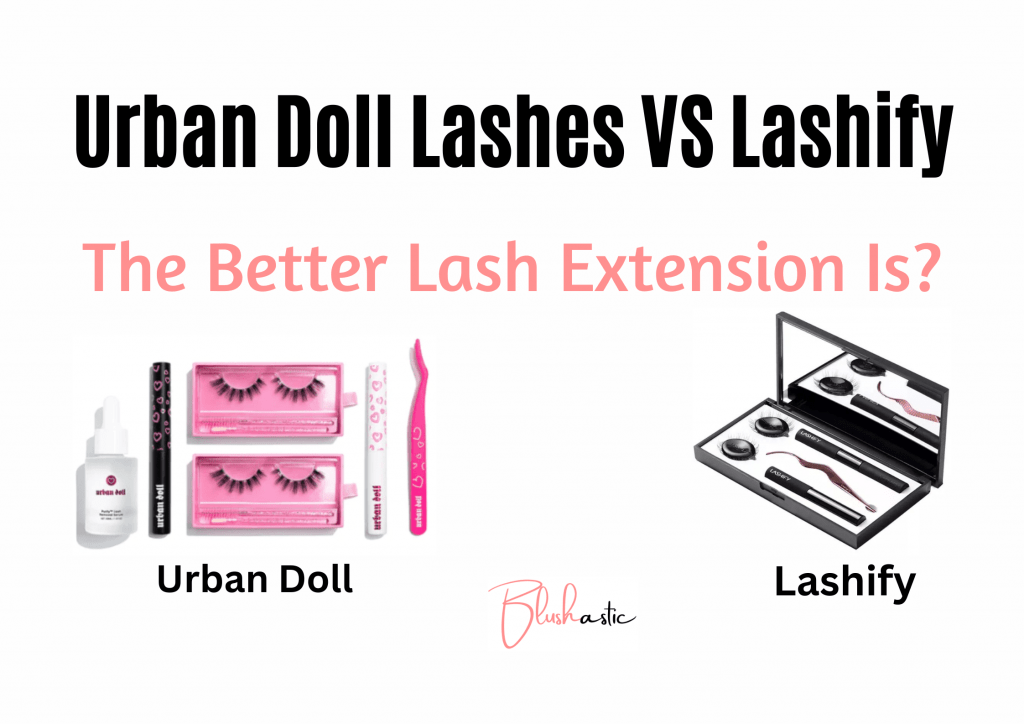 With so much attention and trust among the customers of both brands, people want to know which is the better option, so we have prepared a report on Urban Doll Lashes VS Lashify with both their pros and cons so you can choose the best.
Urban Doll Lashes VS Lashify | The Better Lash Extension Is?
Product Range 
The more products you offer to your customers, the happier they are. However, Urban Doll mainly focuses on its lash extensions and gives its customers a broad range of designs and styles. These designs come in different sizes and lengths for almost every eye type. From normal daily wear, not giving a dramatic look, to D-type curls that will make your look scream bold! 
Urban Doll offers lash extensions claimed to be hypoallergenic and designed to hold up to 2 weeks. Apart from these various designs offered by Urban Doll, it also presents its lash bonding sealants and agents, removal serum, and Urban Doll tweezers or the Applicator.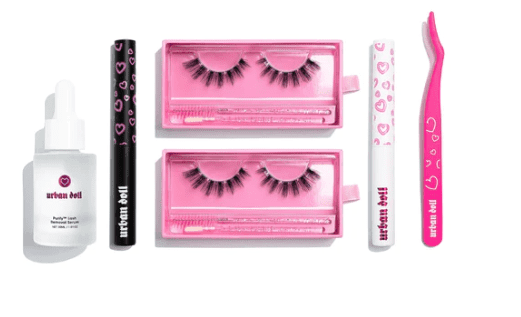 On the other hand, Lashify offers its customers its globally famous best-sellers, the Gossamer lashes. In the category of Gossamer, the brand makes you go heart-eyes with the variety of available options. The lash extensions are made from 100% premium Korean PBT silk with many different designs for different occasions. 
Besides people's favorite lash extensions, Lashify attracts customers through various other products. These include pre-cleansing water, lash removers, lash bonds, finishing coats, and sealers. It also has an LED infinity mirror with other essential tools like lash combs, wands, and brushes. The list of tools does not end here; Lashify has cotton swabs, applicators, and many other products that can be of use to you after you use the lash extensions.
Convenience 
To make your lash wishes come true, you must have different volumes that suit your look accordingly. We wouldn't want to wear a D-curl to a typical day at our office, so the brand's variety of lashes is excellent. Apart from that, these lashes should be according to the users' convenience with different sizes and lengths. Urban Doll offers different types of lashes suitable for date nights or formal events. The brand also mentions how some of its lashes are suitable for all eye types 'High Fashion' is best suited to hooded and monolid eye types, whereas 'Bedroom Eyes' are ideal for almond and round eyes.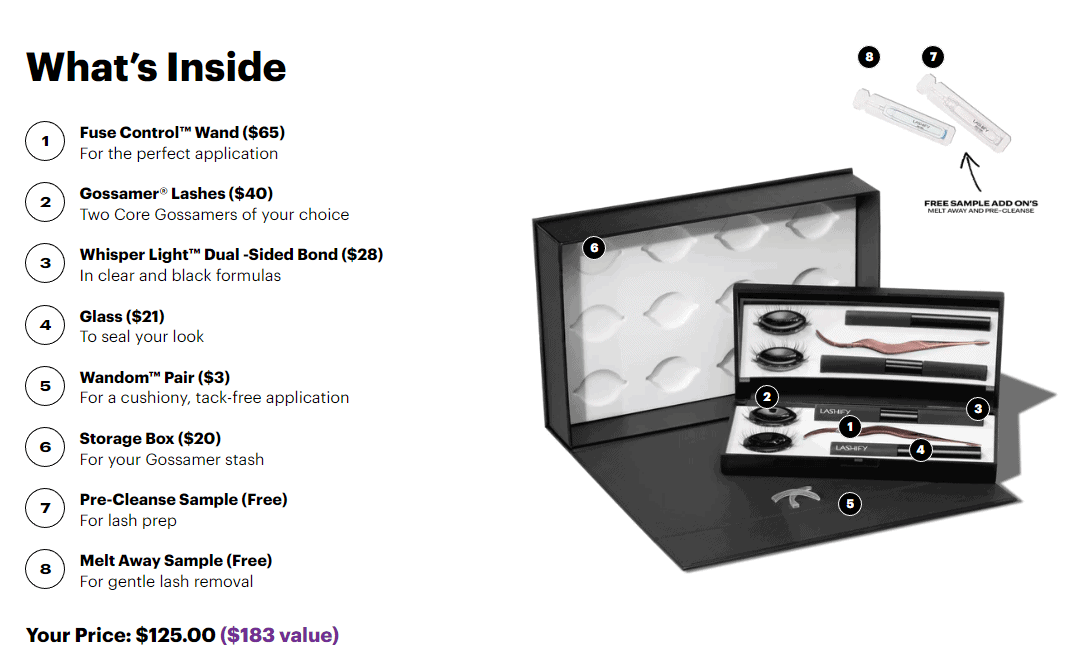 Lashify also becomes challenging and probably a better competitor as the brand offers various designs that will make you choose more and more. Some of its lashes are best suited for downturned and upturned eyes (including other common eye types). The brand keeps you hooked, from various cat eyes to thin inner corners.  Another major hit is the colored lashes the brand offers that come in different colors like Red, Pink, and Lavender.
Results 
Here comes the central part, the results. Are the customers happy using the lash extensions? Many users say Urban Doll Lashes are much better than strip lashes. However, some users claimed that the application process was hectic and time-consuming, but probably every newbie feels the same. People also said they received tons of compliments for their lashes as they mimic your lash line and give you a natural look.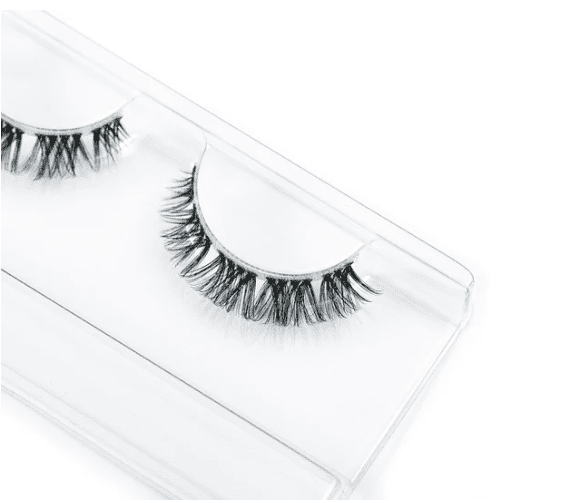 Talking about Lashify, it isn't anything less. With high-quality lashes, users happily claimed they last much longer than traditional ones. There are many reviews out there that are primarily pointing toward positive results. Be it the bold Gossamers or the curled ones; the lashes offer long-lasting wear that is water-proof. The Lashify Kit is among the best products that have stolen most customers' hearts.
Safety & Side Effects 
Both brands claim to be safe and use quality extensions. However, it is always better to be safer as there are a few chances you can be a victim of some side effects caused by lash extensions. Urban Doll claims that its lashes are hypoallergenic, so the chances of any allergy are less; there is still a chance you can face some. 
Initially, the most common thing faced is the loss of lashes while removing the extensions. People also experience fall-out if they tend to rub their eyes aggressively. Though the lashes are made from premium fibers, they can still poke your eyes and irritate you. Because of either the poking or some different reaction, people can experience redness of the eyes, allergies, or other eye infections. Apart from these lashes, the adhesive or the glue also reacts with the skin and causes skin irritations.
Pricing Range
If you have already ditched your lash appointments, then the pricing range of the lash extensions should make you happy. Urban Doll Lashes' best-seller Bedroom Eyes, along with all the other lash extensions, are available for $35, where the lashes are divided into 5 segments. The brand also offers its Full Lash Starter Kit, priced initially at $200. With different discounts, you can get this mega-pack for as low as $94 on their official website.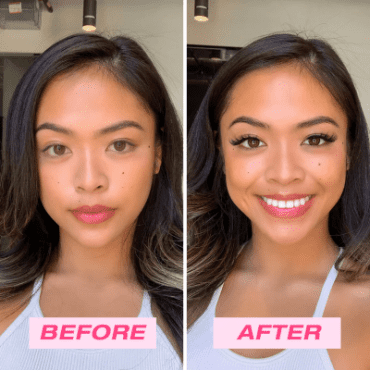 On the other hand, with various options and designs available, Lashify offers its addictive collection of Gossamer Lashes that range from as low as $20 to $25. This is comparatively less than what Urban Doll provides in terms of variety and price. So if you have 'pricing' as the prime factor, then going for Lashify may be a good option.
Evaluation of Pros and Cons
Urban Doll Lashes Pros
Urban Doll Lashes are designed to hold for up to 2-weeks.

The lashes are made with hypoallergenic ingredients.

They are personally handcrafted.

Urban Doll lashes have good waterproof quality.

The brand is cruelty-free.

They are suitable for sensitive eyes as well as they contain hypoallergenic ingredients.

The bond is free of Cyanoacrylate, commonly found in salon lash extension glue.

The brand offers a 14-day happiness guarantee, where you can exchange the lashes if you do not like them.

The ingredients of the lashes are 100% vegan.
Cons
The official website offers minimal product selections.

It can be a little expensive compared to some other lash extension brands.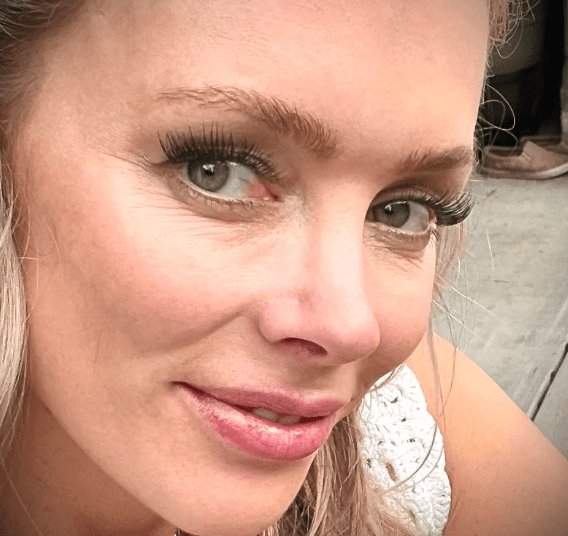 Lashify Pros
Lashify offers dozens of options to you that are very impressive with different designs and styles.

The lashes are made from high-quality material.

Almost all their lashes are best suited for all eye types, like almond eyes, round eyes, etc.

The brand is cruelty-free.

The lashes are made from vegan ingredients.

Lashify Kit costs less compared to eyelash extensions.

The lashes blend in with your natural ones very well.

Waterproof and reusable.
Cons
The application process can take quite a long time.

Not readily available.
Customer Feedback | Urban Doll lashes VS Lashify
Kyla commented on Urban Doll, "Do not put the lashes on the water line. They were too close to my eyeball, making it uncomfortable to open my eyes. But I did them again, and they are fine. I get a lot of compliments on day 2 of the extensions!"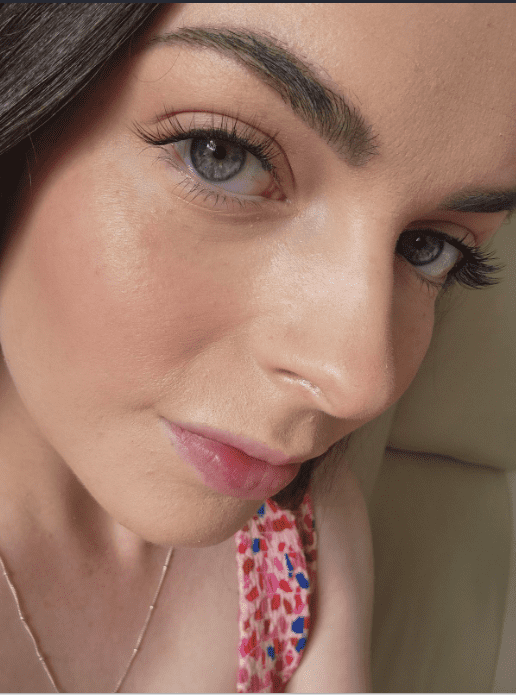 Jenna C. commented on Lashify, "I Love them! I wish they could be made like plushies and thicker! It is a beautiful natural look for gingers (like myself). There are few products suited for redheads, but this is amazing!!"
Amy P. said on Urban Doll, "They look and feel very good. I don't think I put them on the right way- I took them off after two days. But hey! They stayed on for one night, and I got to wear them to work 2x. So I was very impressed with that!"
FAQs | Urban Doll Lashes VS Lashify
Can you reuse Urban Doll Lashes?
As per the brand, you can wear them for up to 2 weeks straight. However, the brand recommends removing them after 14 days for hygienic reasons.
Are lash extensions easy to apply?
Practice makes a man perfect; hence, after many tries, you can quickly get the salon treatment of your lashes with a quick application.
Should I curl my lashes before using the lash extensions?
For people with straight lashes, it is recommended to curl them first so the lashes will give you a natural look.
Closure 
The eyes are an integral part of your face. You can easily make them speak for themselves with the proper use of products. This report displays a clear Urban Doll Lashes VS Lashify for you, so you can easily choose the winner. Before the trend goes out of style, make sure you choose the right one with the price that suits you best!
Marilyn's deep interest in fashion, beauty, and lifestyle has led her to pursue a fulfilling career as a freelance writer and blogger. With her bachelor's degree in fashion design from the Fashion Institute of Technology, she has developed a keen eye for style and trends, making her well-equipped to offer valuable insights into the latest fashion and beauty trends.