Currently, there are lots of people who have switched to DIY lash extensions. Not only are they affordable, but they can also easily be customized and applied at home or anywhere, according to your convenience. Because of the ongoing trend, there have been some tough competitors, out of which one famous brand is Flutter Habit.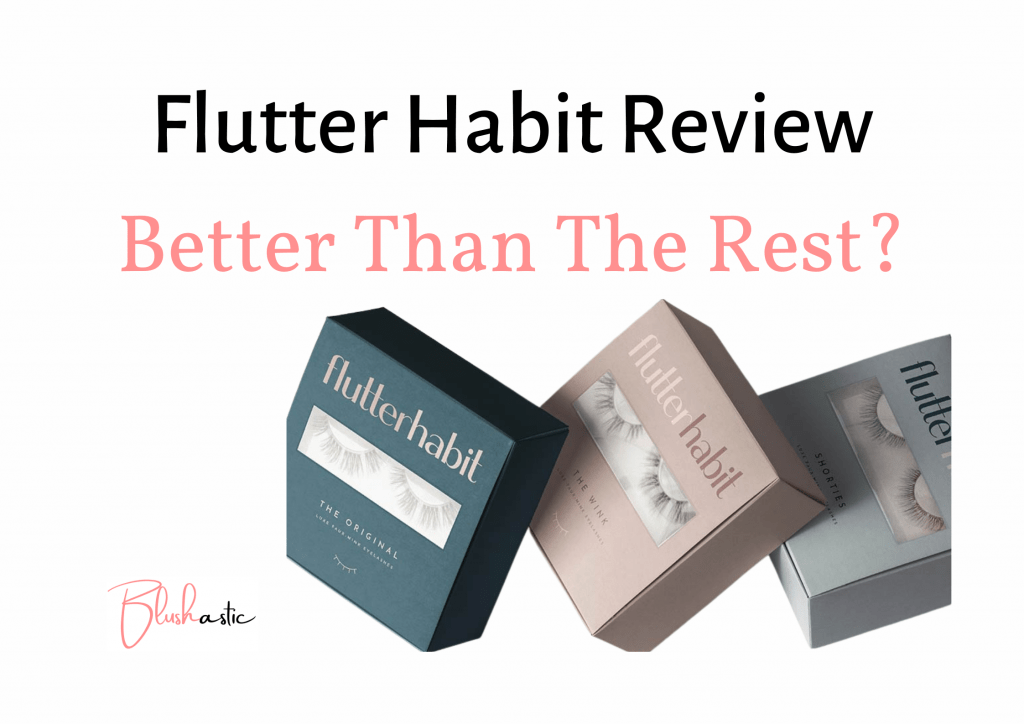 If you have booked your lash appointment, Flutter Habit urges you to cancel and join hands with them to set yourself up for the lash extension journey. But is this journey going to be worthwhile? Is it actually better than Lashify? Let us find out with some honest Flutter Habit reviews to clarify ourselves.
Flutter Habit Reviews | Better Than The Rest?
Left unsatisfied with eyelash extensions and falsies, Kasey Jackson, the founder of Flutter Habit, went on a journey to find the solution. She focussed on getting something to light that would provide the best of both falsies and lash extensions. With the constant search for products and trials, she dug up the trick that a few professional makeup artists were using, applying small segments below the natural lashes. With this technique and experimentation, she came up with the now-famous Flutter Habit.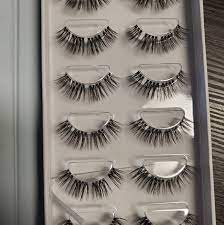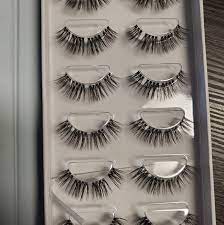 Providing luxe faux-mink lashes, the brand gives you a look that will make people think supremely highly of you just because of the look of the expensive lash extensions it provides. Made to wear for days, the faux lashes come in different styles that can be customized and used easily at home. Look at some of Flutter Habit's famous lashes to get a complete picture.
The Original 
Details: Length- 13-16mm
Curl – C
The Original has a C curl, the classic curl, which gives a natural look without making it look too dramatic. These are long, doll-eyed lashes meant to last up to 5 days. Applying the lashes with each segment underneath your lashes gives you a decent and seamless look, perfect for any regular day at the office.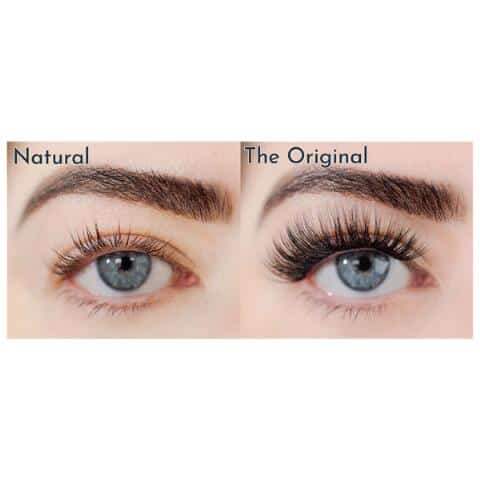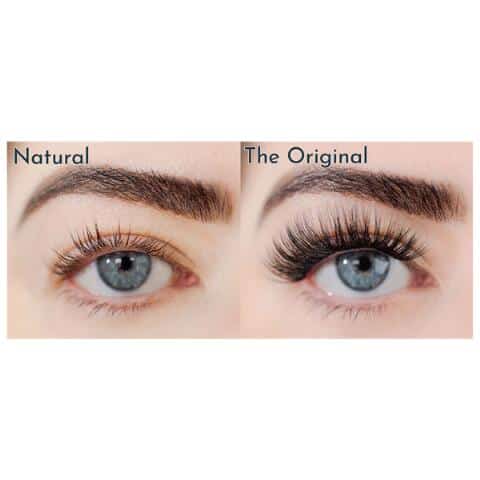 The Shorties 
Details: Length- 9-13mm
Shorties, just like the name says, are towards the shorter side. They give you a casual look that speaks for your mascara. With feather-like weight, they are super-easy to carry, such that you will even forget you have them on! Just a few strokes of mascara on your lashes; yes, that's the look these lashes give you.
The Wink
Details: 9-15mm
These lashes fall in the category that is between The Original and Shorties. With the trendy cat-eye liner, here come the cat-eye lashes whose length increases from the inner corner to the outer corner. This orientation will give you a winged look that you can ace with or without eyeliner. The design of these lashes will complement all eye shapes and create a soft dramatic look.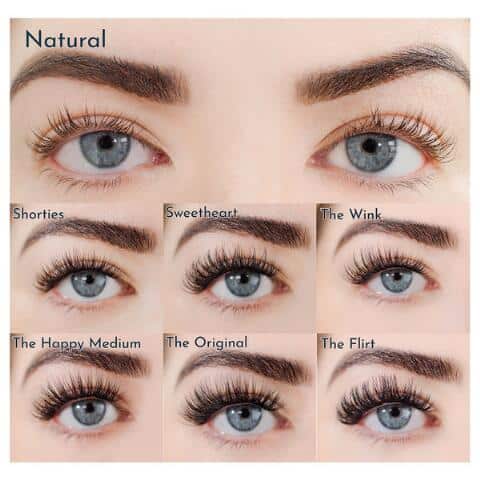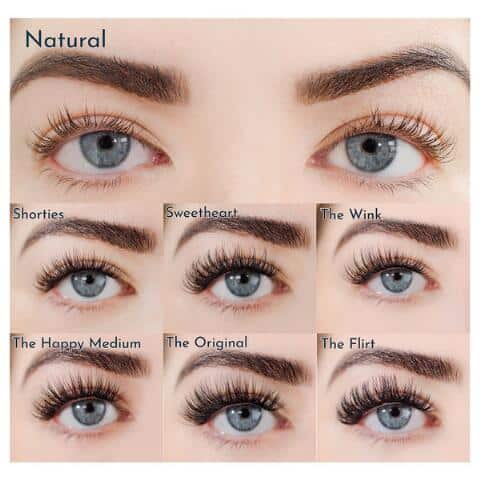 The Flirt
Details: 8-15mm
Here are the dramatic and bold lashes that will create more drama at your party. The hand-crafted fibers of The Flirt will add more curl and more volume with a touch of boldness. It has deep curls that will awaken your eyes and give them the definition they need. 
Benefits of Flutter Habit 
They add beauty to your eyes without undergoing any painful process.

The lashes can be worn for a random day in your life or even special occasions like parties, night outs, or weddings. 

They cost less compared to lash extensions.

All Flutter Habit lashes are handcrafted.

Flutter Habit offers various lashes in different sizes, lengths, and curls that can be worn for other occasions.

The lashes are divided into 4 segments that help you use how many lashes you want, depending on your choice. 

The removal process is straightforward, without using any chemicalized removers.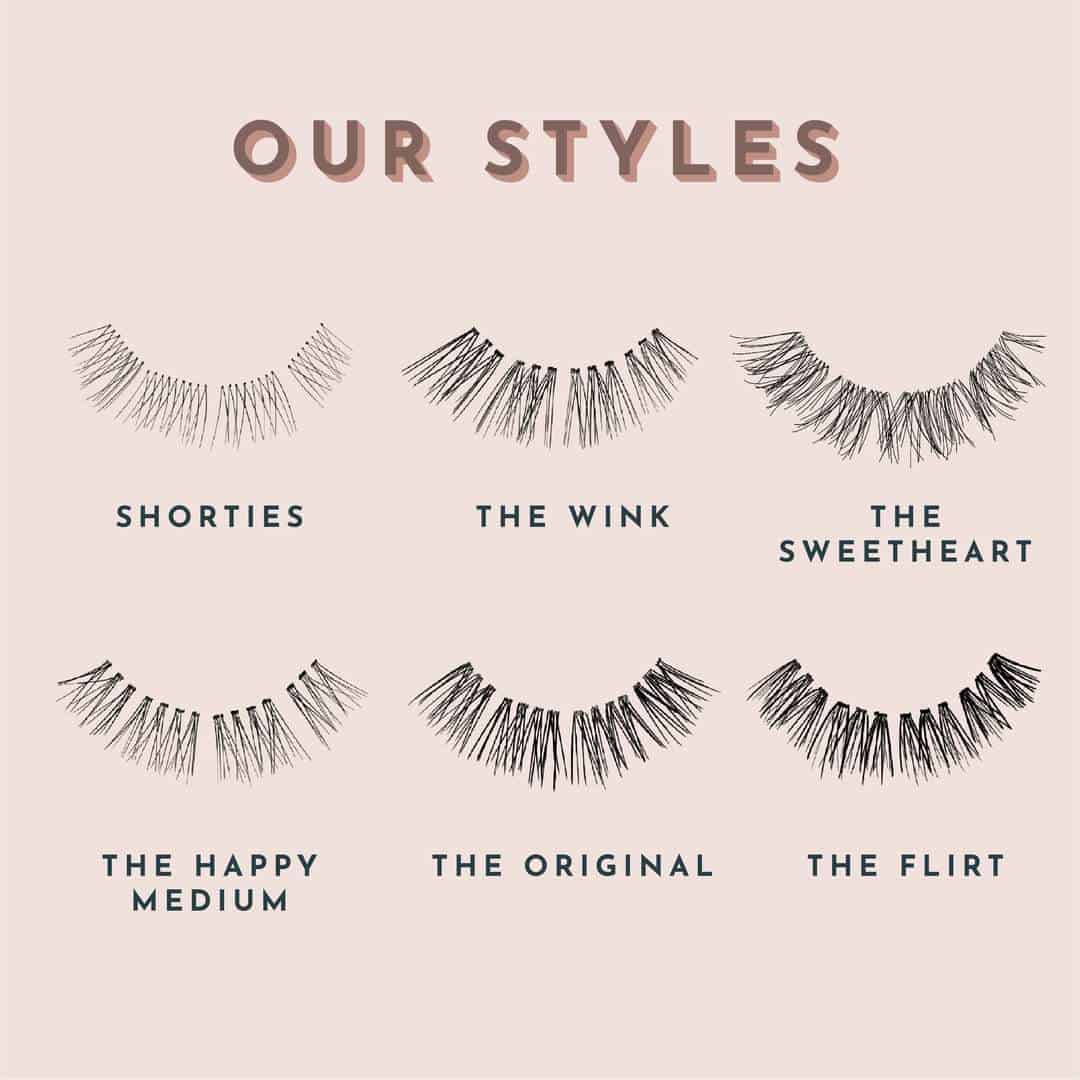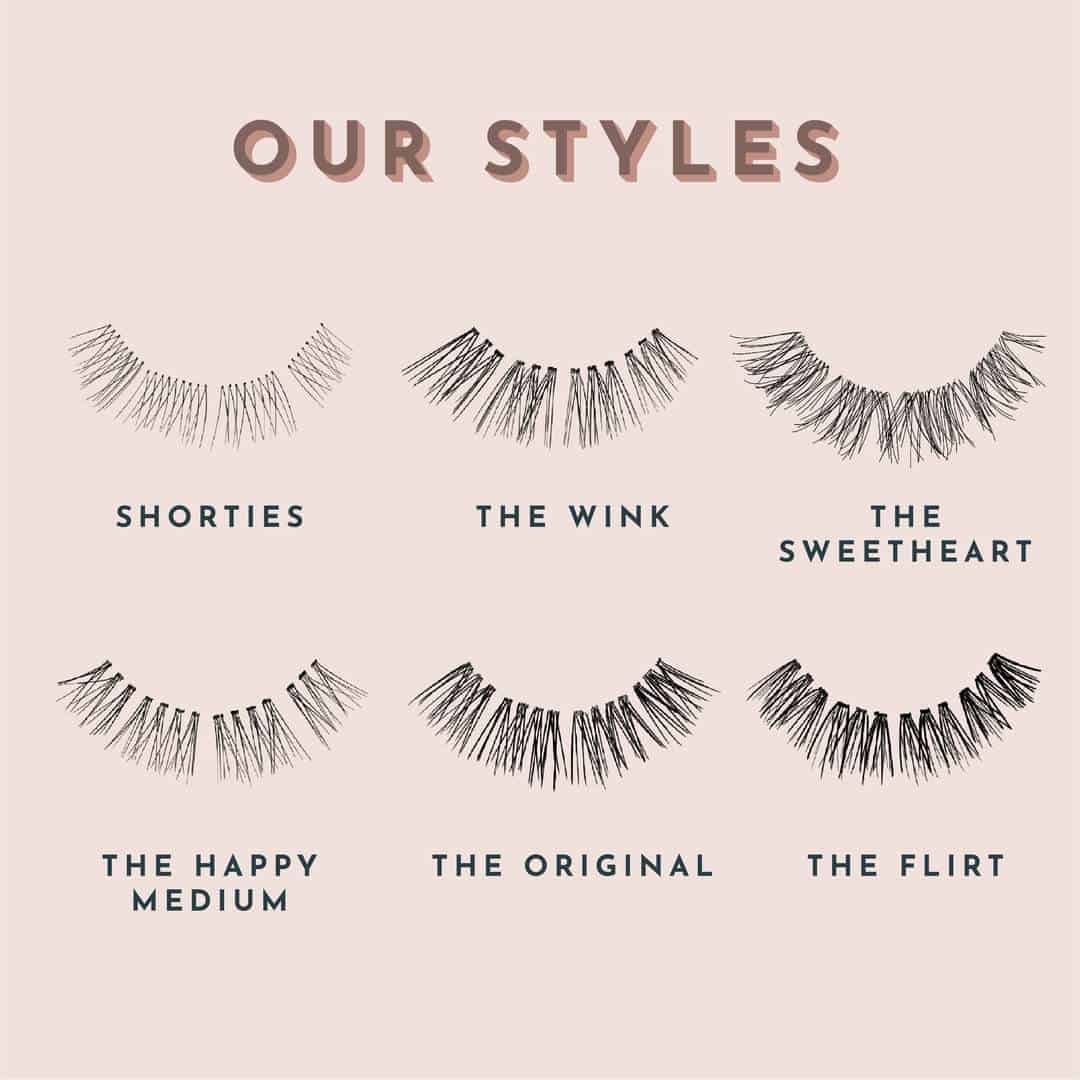 Drawbacks of Flutter Habit Lashes 
It is a bit expensive, especially for lash extensions.

The application process can take a lot of time for beginners.

Some users claimed that it might not suit people with thin skin.
Alternative to Flutter Habit Lashes 
One of the alternatives to Flutter habit lashes is Lilac St. It has around 7 styles of Korean silk. Just as Flutter Habit lashes are divided into 4 segments, Lilac St. is separated into 5. Different styles and designs are available in various densities and volumes that will fit ideally based on the type of look you want for the day. 
Lilac St Natural False Eyelashes - Originals 10mm
Our OG Style! This gorgeous style is perfect for a "your-lash-but-better" look. Perfectly curled and fluffy, these lashes are sure to impress.
Lashes Look & Feel Natural! Our individual clusters & lightweight cotton band will make you forget you're wearing lashes! Unlike thick magnetic strips, our lashes blend seamlessly on the eye.
Easy to Apply! Our DIY lash extensions are great for beginners. Simply glue, apply, and fuse for gorgeous, easy results. Get salon-quality lashes, without the salon price.
Last Up To a Week! Never stress about your lashes falling off again! Achieve the strongest hold when used with our super-strong waterproof glue.
Customize Your Look! Mix and match styles & lengths to create your perfect fox or cat eye. Find the perfect fit for any eye shape, even hooded eyes. Lashes can even be applied to your lower lash line!
The application process is quite similar, and for the removal, you can use any makeup remover on a cotton pad. Hold it on your eye for about half a minute, and the lashes will fall off. Lilac St. is cruelty-free and vegan, so you will not have to worry about the brand testing on animals. 
Tips and Tricks for Application
Here are some tips for applying the Flutter Habit lashes, which some have told of the users.
Gently pull off any of the glue from the packaging. Cut or trim the edges if necessary.

It is suggested to curl your lashes first, especially if you are among the people who have straight lashes. 

After applying a small amount of glue to the top of the lash band, apply one segment at a time using the backside of the tweezers that will help push the ends of the lashes.
Application of Flutter Habit Lashes 
With the help of a few things and steps, you can easily apply for lash extensions at home.
Gently remove the lashes from the package using your fingers.

Hold the fibers or the individual lash segment firmly and pinch off or remove any excess glue.

Based on your choice, trim off the innermost lashes if you feel so. Grab the lashes with the help of tweezers and place a small amount of lash glue on the top of the base of the lash. Wait for the glue to become tacky.

Place the lash segment underneath your natural lashes by pulling your eyelid upwards. Continue the same process with all the other lash segments.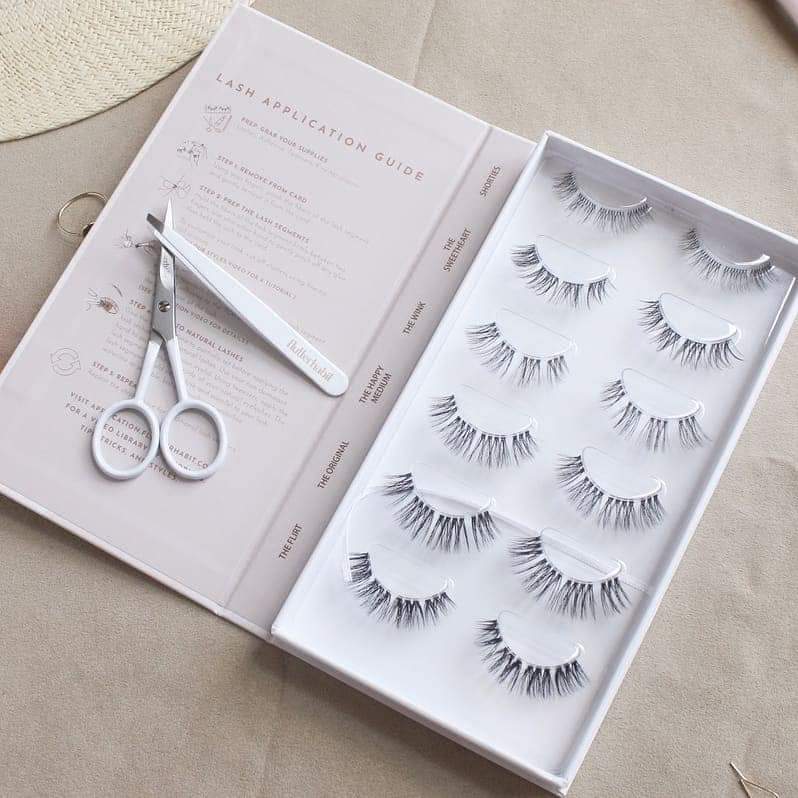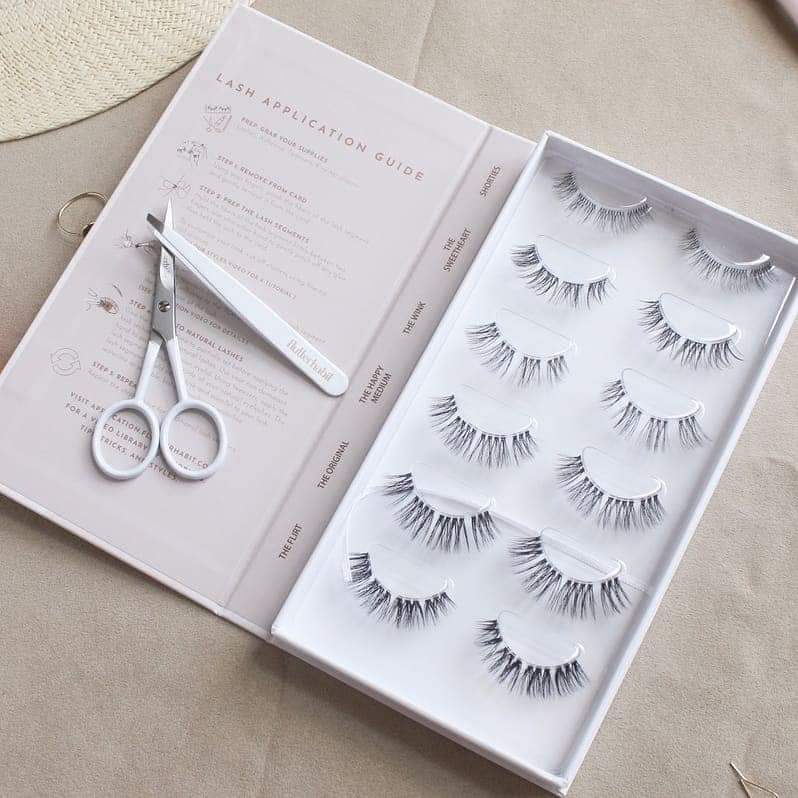 Removal of Flutter Habit Lashes
The removal process is also quite simple if you follow the basic steps and be gentle. 
The brand suggests using coconut oil for the removal of the lashes. They do not sell any product with the lashes for removal. 

Take some amount of coconut oil and rub it between your fingers.

Gently rub or massage your eyes so the adhesive will loosen, and the lashes will fall weak.

Gently pull the lashes off the base; voila, you are done removing them.
Customer Feedback | Flutter Habit Reviews 
A user, Megan W., said, "The Originals are my favorite so far! I am in love with the set of lashes; it is the perfect length and fullness for everyday wear. I was about to get my lashes done professionally when I found Flutter Habit. I couldn't be more satisfied with them. This is my new normal!"
Another user, Aubrey H., commented, "The Shorties are my favorite and go-to lashes! I don't like a lot of drama with the lashes as I do not wear a lot of makeup – just like a natural everyday look. These lashes enhance my look – they look slightly longer than my natural lashes, and I can wear sunglasses without touching the lenses."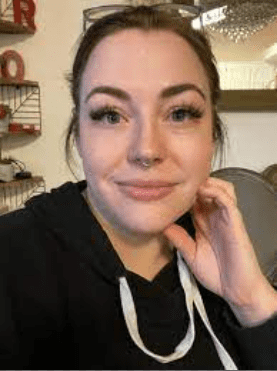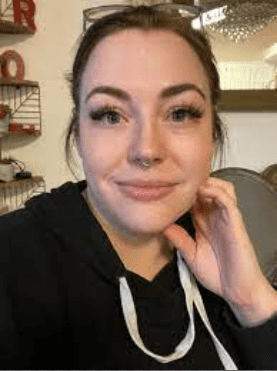 Sierra said, "I just applied 'The Flirt' today, and I am in love with them! I used all four sections this time, so next time I will only use three sections and see how it looks. I never went for lash extensions, always went on with fake lashes when going out, but I'm excited to wake up with lashes every day."
Frequently Asked Questions | Flutter Habit Reviews 
How long can I wear the Flutter Habit lashes?
As per the brand, Flutter Habit lashes are designed to be worn for 5 days. However, it can differ per person. Depending on the care you take and other factors, the duration can change.
Should I use any remover to remove the Flutter lashes?
No, it is recommended to directly use regular coconut oil to safely remove the lashes without exposing your skin to chemical removers.
Can you wash your eyes with Flutter Habit lashes on?
According to users, you need not worry about showering or washing your face while you have Flutter Habit lashes on. Avoid rubbing your eyes aggressively, as this can weaken the adhesive, and your lashes can fall off.
Final Thoughts 
With most of the positive reviews circulating regarding Flutter Habit lashes, they can be a hit. Although if you still prefer everyday easy-to-use lashes, then it's your call. These lashes can be a change for good.
Considering people who want to change their habit of using traditional falsies and get along with the new trend of DIY lash extensions, Flutter Habit should be among their various choices. After going through multiple reviews, it is clear that the application process was probably the only problem. It requires quite a lot of patience and energy to apply each segment in the right place.
These lashes are an excellent savior as they save a lot of money in the long run. With good quality and hand-crafted fibers, the brand also offers many different styles. Depending on the occasion, you can try some, if not all, of their designs.
Rebecca is a skilled writer with a passion for makeup and skincare. With years of experience in the beauty industry, she has a deep understanding of the latest trends and products and a talent for creating engaging content that resonates with her readers. Whether she's writing about the latest skincare products or sharing her favorite makeup tips, Rebecca's writing is always informative, entertaining, and inspiring.