Did you know the area under the eyes can be about 10 times thinner than the skin on the rest of your face? So, it gets more delicate and vulnerable with aging. That's the prime reason your eyes are among the first to shout out loud and tell the world that you are aging.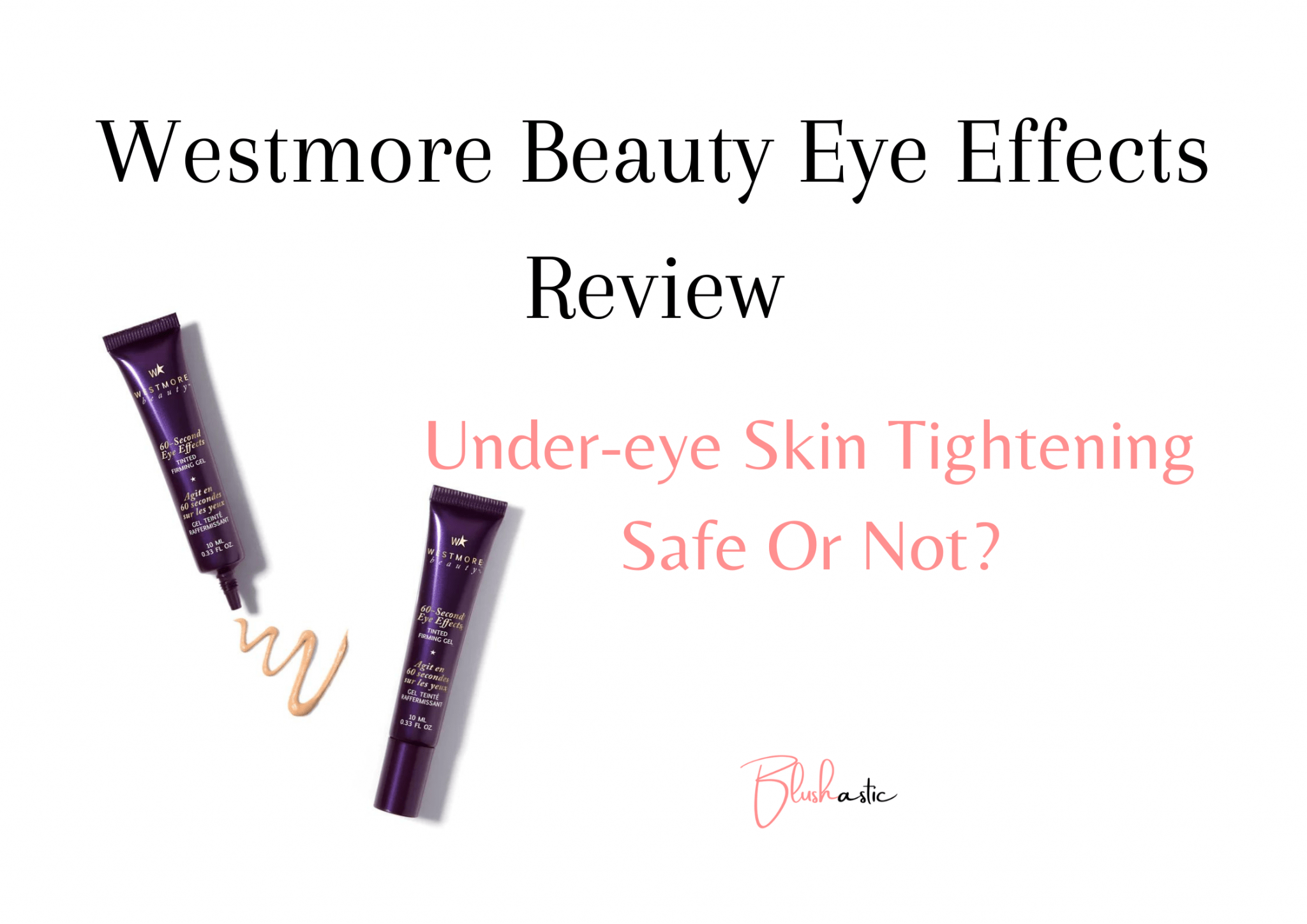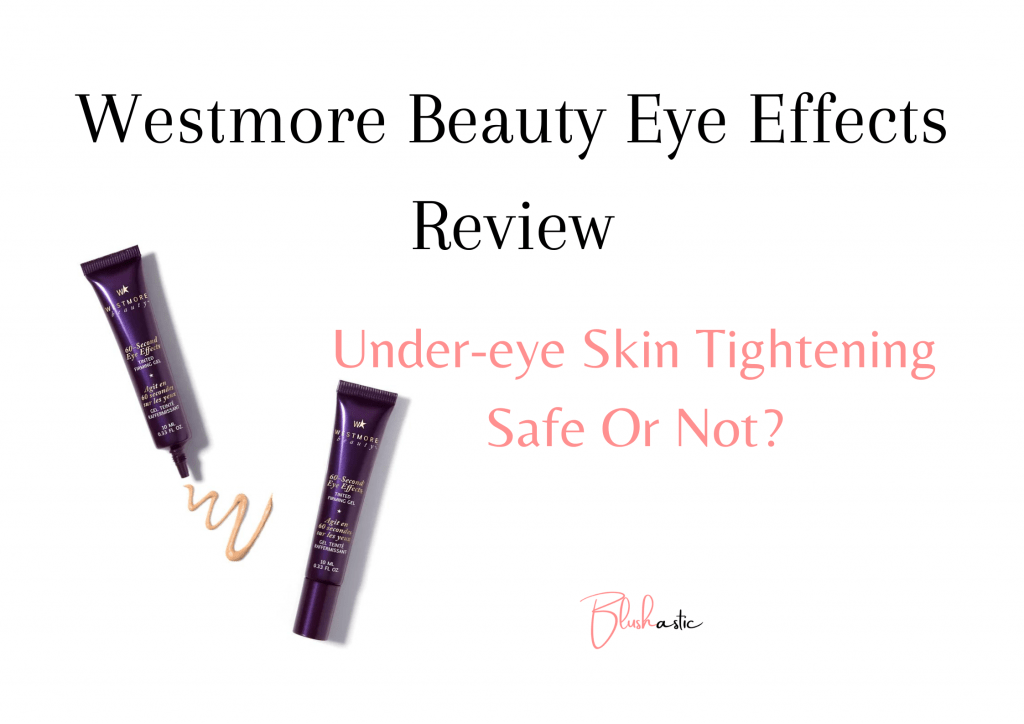 For this reason, eye creams are essential. Westmore Beauty offers its 60-second eye effects firming gel, which provides instant results. But can we believe such rapid and instant effects from an eye cream? Join us to get an idea about reality with some unbiased Westmore Beauty Eye Effects reviews.
Westmore Beauty Eye Effects Reviews | Instant Effect Guaranteed?
Westmore Beauty Eye cream is called the '60-Second' Eye Effects Firming Gel. As per the brand, it takes only 60 seconds for the eye cream to show its effects. Interestingly, this eye cream combines color correctors and moisturizing agents, so your skin is not just free of wrinkles and lines but is also left smooth and hydrated. 
Sale
We've learned that eye cream minimizes the appearance of lines and wrinkles, but what about puffiness of the eyes and, not to forget, our forever companions, the under-eye circles? Well, the eye cream makes you say goodbye to them and instantly reduces puffiness and under-eye circles. Along with this, it even lifts and firms the surface of your skin, giving it a youthful glow.
Westmore Beauty Eye Effects Ingredients 
Westmore Beauty Eye Effects combines Resin extract, hydrolyzed hyaluronic acid, and some minerals, including magnesium, aluminum silicate, silica, and a few more. Let's have a quick look at some of the prime ingredients.
Sodium Silicate 
Sodium Silicate has been used in eye creams because of its ability to reduce the appearance of wrinkles and fine lines. Sometimes you notice contraction on the skin as the product dries. The sodium silicate shows its power by pulling the fine lines and making them look tighter. However, just like the brand claims, the instant effects of sodium silicate, though spectacular, are only limited to a few hours. That means the effects are not permanent.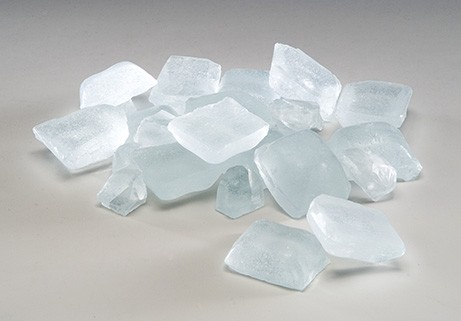 Hydrolyzed Hyaluronic Acid
If you've seen skincare advertisements, you would have noticed them highlighting the presence of hyaluronic acid. Yes, that's the supremacy of the ingredient. Hydrolyzed hyaluronic acid is a broken-down version of hyaluronic acid that is so small that it penetrates through the skin. It has moisture-holding properties like a sponge that will help your skin retain water and make it plump.
Retinol
If you are into skincare, you have probably heard of retinol. It is a power-packed ingredient globally known for increasing skin cell production and unclogging pores. It is an excellent exfoliator that lets your wrinkles and expression lines sink in. So with retinol in your product, you can safely say goodbye to premature aging. 
Butylene Glycol
The presence of this conditioning agent helps with the addition of softness to your skin. This ingredient is a fantastic humectant, and you have probably found it in many moisturizing creams. It is also known for its non-irritating properties and can be used for all skin types, even sensitive ones. The primary function of butylene glycol is to condition the skin by forming a coat on the surface of your cells. 
Magnesium Aluminium Silicate
Pure minerals, directly from our Earth, are used in cosmetics because of their benefits in long-lasting makeup. Magnesium Aluminium Silicate helps in delivering the product evenly on your face. It is also referred to as a texture enhancer and is a thickening agent.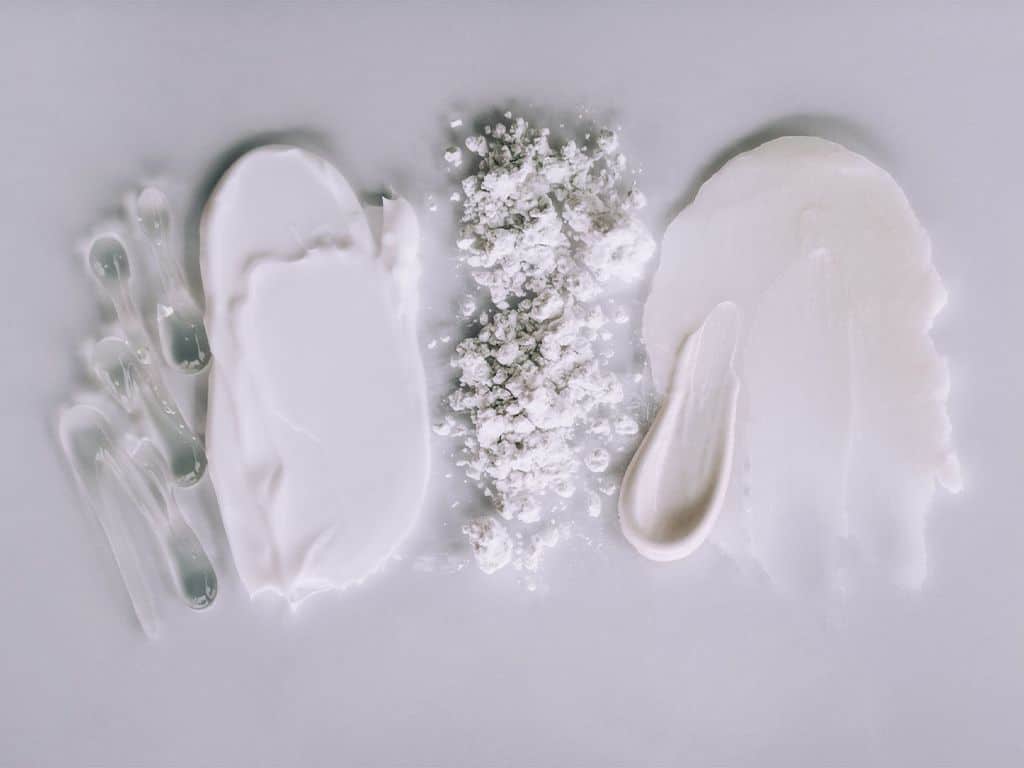 How To Apply Westmore Beauty Eye Effects?
If you follow the following steps, especially the don'ts that have been told by the brand, then you can get the apt results. However, we should always know that each person is different, and so can the results.
To begin, clean your face with an oil-free cleanser. After cleaning your face, do not jump onto applying the moisturizer.

Take a pea-sized amount of the gel on the tips of your finger.

Starting from the corner of your eyes, massage the gel gently outwards, covering the lines and wrinkles. 

Make sure the gel is entirely set by tapping it. While the product dries, rest your facial muscles for about a minute.

During the absorption process, you might feel a slight tightening, but do not worry; it is temporary, and the best part is that the gel is working.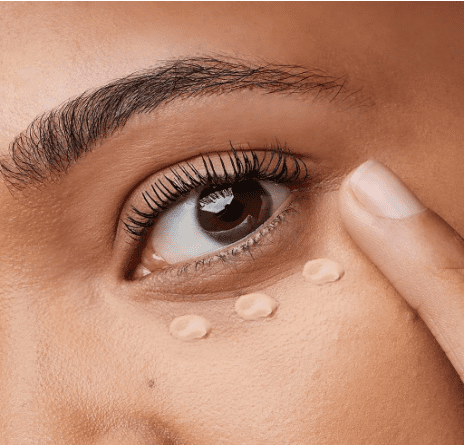 Benefits
It is formulated with some of the most effective and promising ingredients, like retinol and hydrolyzed hyaluronic acid.

It instantly shows the results, that is, minimized appearance of lines and wrinkles.

It also contains Vitamin E, which is beneficial for the skin, even in the long run.

Temporarily fights signs of aging and also reduces the puffiness of eyes.

It has been given the 16th rank among all eye treatment gels.
Drawbacks
Lasts only for a few hours.

Some users claimed that they could not apply any concealer or foundation over the gel as the tightening effect disappeared, so the product might not work.
Westmore Beauty Eye Effects Before And After | What Do The Customers Say?
A user said. "The gel works well for the price. I have, comparatively, an expensive product for under-eye bags, and this does just as well. I like that it's tinted. I only wish that the gel would be waterproof or even sweatproof. I use it when I go to the gym in the mornings (when my eye bags are the worst), and once I sweat, the bags start creeping back up. Overall, I like the gel and will continue ordering it!"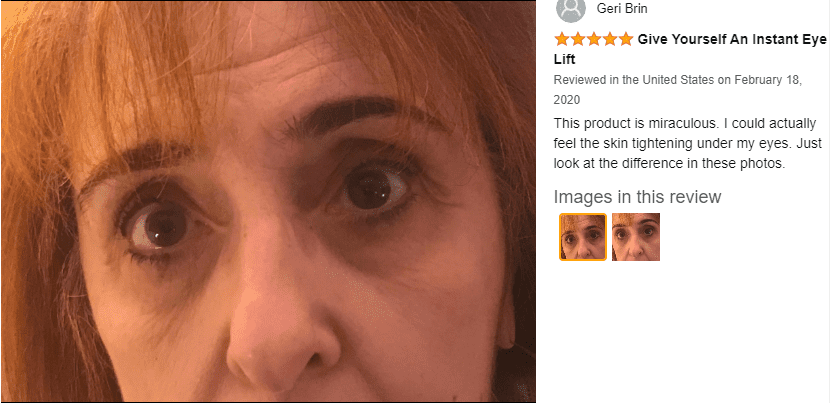 Another user, Antiquer, commented, "If you ask 'does it work??' Well, kind of. It does help some, but it does not compress and tighten the under-eye bags to my satisfaction. The eye bags are, however, still visible in certain light. It is not worth the price. I've been using another product for the same purpose for years that works much better! I will not repurchase this. I consider it a waste of money."
Bonnie Warner said, "The product worked well on the large eye bags. They were almost immediately gone! But within some time, they were so dry the lines under my eyes were pronounced with white flakes. I tried to apply a little moisturizer on it, but as soon as I did, the eye bags were back. It also felt so tight I couldn't wait to wash it off. I will never use the gel again."
FAQs | Westmore Beauty Eye Effects Reviews
Can I use concealer under the Westmore Beauty Eye gel?
No, as per the brand and even experienced users, it is recommended not to use any moisturizer, concealer, or foundation over or under it. It may make the gel not function properly.
Does the Westmore Beauty Eye Effects gel completely vanish the lines and wrinkles once and for all?
No, the eye gel only works for a few hours, and its effect is temporary. However, the results can last for different intervals of hours for other individuals.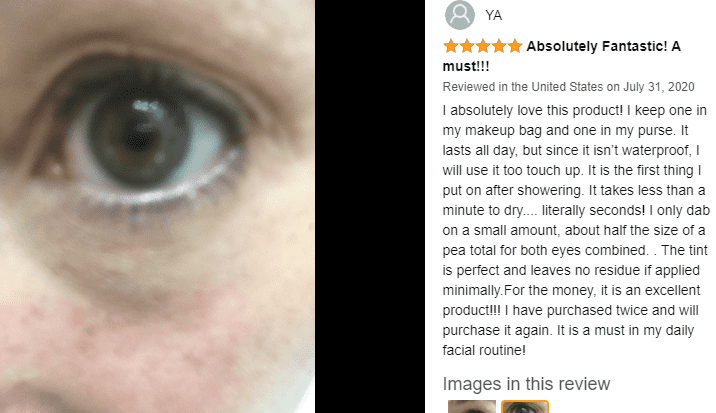 Can the eye gel be used as a color corrector?
Yes, according to Westmore Beauty, you can also use the eye gel as a color corrector because it helps minimize the appearance of puffiness and dark circles.
Final Thoughts 
Westmore Beauty Eye Effects is not an eye cream that solves issues like dark circles, under-eye bags, puffiness, lines, etc., as per some Westmore Beauty eye effects reviews, but an eye gel that works on solving the mentioned problems for a short period. So, if you do not have to go out for a long time or maybe you have a photo shoot, then the eye gel can be your go-to product. But considering it a temporary result, it can be pretty pricey.  
Rebecca is a skilled writer with a passion for makeup and skincare. With years of experience in the beauty industry, she has a deep understanding of the latest trends and products and a talent for creating engaging content that resonates with her readers. Whether she's writing about the latest skincare products or sharing her favorite makeup tips, Rebecca's writing is always informative, entertaining, and inspiring.