Did you know that the area near the eyes is super delicate and fragile? And because of that, you tend to see signs of aging starting in your eyes, like fine lines and wrinkles around the eye area. Apart from this, dark circles have to be among the worst enemies of our eyes. Sometimes, even though you sleep well, you wake up like a panda the following day. So taking care of your eyes and the area near them is essential, especially if you want to beat premature aging.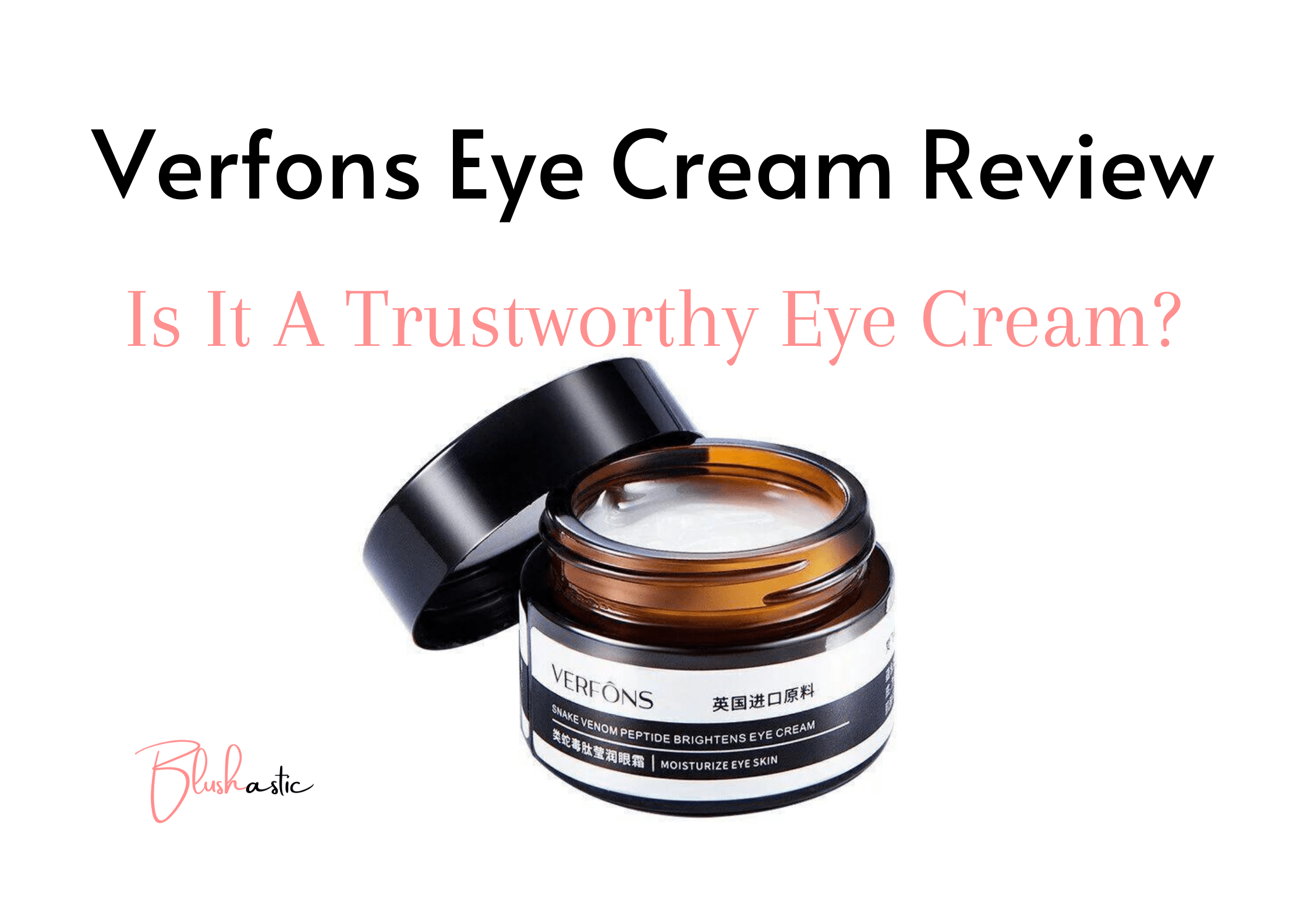 Eye creams help nourish your skin and fight sagging skin, eye bags, or even dark circles. One such eye cream is Verfons Eye Cream, which claims to fight all these skin-related problems. From removing dark spots to making your skin tighter. But can we trust the product? To know more about it, we have prepared a report on unbiased Verfons Eye Cream reviews.
Verfons Eye Cream Reviews | Is It Trustworthy?
Verfons Eye Cream is a cream that helps improve under-eye problems and reduces the fine lines around your eyes. It is mainly a hydrating treatment for your skin as it has one of its main ingredients: Sodium Hyaluronate. Apart from sodium hyaluronate, the Snake Venom essence is the highlighting ingredient. Yes, you read it right. Snake venom is usually found in eye creams because it reduces the appearance of dark circles and under-eye bags.
Snake venom might sound exotic, but most beauty enthusiasts are moving to Red Light Therapy for quicker & better results. Solawave's tech deeply penetrates your skin to rejuvenate your under-eye area and send those stubborn dynamic wrinkles back home.
Since the eye area is very delicate and needs good care, the eye cream helps nourish the area and provides good moisture to the skin. It does its job by minimizing wrinkles and giving your face the youthful radiance you wished! But let's hop on to the ingredient list for deeper insight into the eye cream.
Sale
Verfons Firming Eye Cream,Verfons Snake Venom Firming Eye Cream, Verfons Firming Eye Cream for Bags, Anti Aging Eye Bag Cream, Instant Remove Eye Bags Fades Fine Lines and Wrinkles (1PC)
Verfons Snake Venom Firming Eye Cream: Sodium Hyaluronate, Lock in moisture without loss, care for the bottom layer of the skin.
Improve Eye Problems: reduce fine lines, improve dynamic wrinkles by tightening skin.
Refreshing and moisturizing:Replenishes the moisture of the bottom of the skin,Strong moisturizing and water locking effect makes skin firm and elastic
Easy to absorb: take a grain of rice sized eye cream and apply it on the ring finger, gently pat the eye area; Make circular movement along the skin texture; Gently lift and massage the area under the eyes to help absorption.
It is recommended to use it for more than 3 months or even longer, and the effect will be more obvious.
Ingredients
Verfons Eye Cream is a combo pack of a few ingredients only but important ones that fight to get your skin smooth and repaired.
Snake Venom Peptide
Snake Venom Peptide is among the essential ingredients, and if you look at the package, the most highlighted one. It is a synthetic peptide that copies the effects of Waglerin 1, a component in the poisonous Temple Viper snake. The primary function of the snake venom peptide is to reduce the contractions of the muscles in the face and reduce some of the cell movement. Both these keep the skin butter-smooth and minimize the fine lines and wrinkles that make your skin look aged.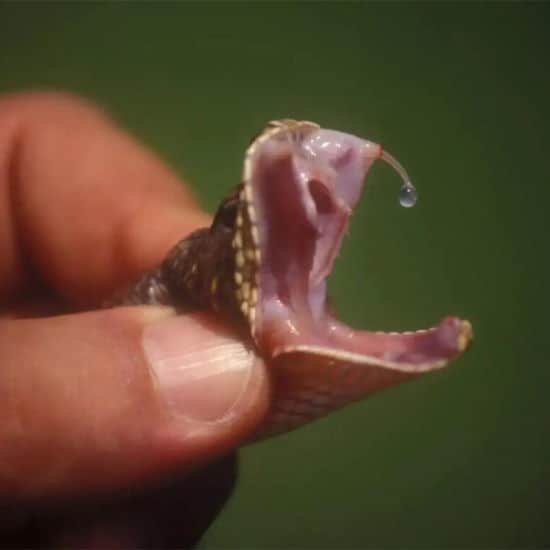 Sodium Hyaluronate
Almost every skincare expert swears for sodium hyaluronate because of its powerful ability to moisturize and hydrate the skin. It is also a magical ingredient in anti-aging creams because it can improve firmness levels and smooth fine lines. Just removing or reducing the lines from your skin isn't enough; you need your skin to have an adequate amount of moisture. For this reason, Sodium Hyaluronate is added to several moisturizers and creams to help your skin feel refreshed and smooth.
Squalene
Squalene is yet another ingredient that eliminates the appearance of lines and premature aging that is a little too visible around your eye area. The barrier of your skin is strengthened because of squalene, and it even cleans your skin by removing nasty dirt particles or impurities on the surface. It also plays a significant role in providing moisture and hydrating your skin, because of which it is often compared to hyaluronic acid.
Glycerol
Glycerol helps in repairing the epidermal barrier and provides the skin with a good amount of hydration. Adding glycerol to products helps in improving the mechanical properties of the skin.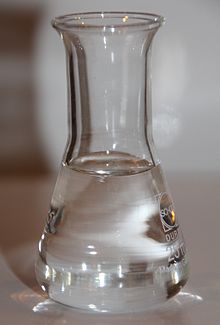 How To Apply Verfons Eye Cream?
Applying any cream correctly and not using it in excess amounts can give good results. However, you should know that only some people see the results; it can differ from person to person.
Take the cream in a small amount, about the size of a rice grain, on your finger.

Applying this cream in circular motions along the texture of your skin.

With your fingers, gently massage the area under your eyes by making sure the cream gets absorbed.

Be careful while applying it near your eyes as it can get into your eye, so don't be in a rush and apply and rub gently.
Make it a rule always to perform a patch test before you go on with trying the cream or any product on your face.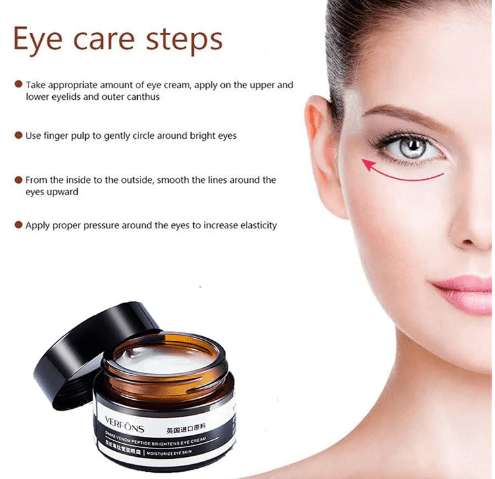 Positives
It contains good ingredients like snake venom peptide and sodium hyaluronate.

It requires an easy application.

Does not feel sticky on the skin.

It helps in improving eye bags.

It is also said to lighten the dull eye area.

Not only fights signs of aging and provides excellent nourishment to the skin.
Negatives
Only a few reviews are present. Hence it is hard to believe that the product is worth trying.
Customer Feedback | Verfons Eye Cream Reviews
There are very few reviews available on the internet about Verfons Eye Cream, so it cannot be concluded whether or not the product is legitimate. One of the reviews was, "I bought two boxes of the Verfons Eye Cream and precisely followed all the instructions mentioned in the video. I still couldn't notice any difference. I suggest you avoid wasting money on this product."
FAQs | Verfons Eye Cream Reviews
When should I use the eye cream, day or night?
Eye creams are recommended in the morning and at night because the area near your eyes is very delicate and requires proper care and nourishment with which you can prevent early or premature aging.
How long should I leave my eye cream on?
After gently rubbing and massaging the eye cream or moisturizer near your eyes, wait about 2 to 3 minutes to get fully absorbed. After it gets absorbed, you can proceed with the next steps of your skincare routine.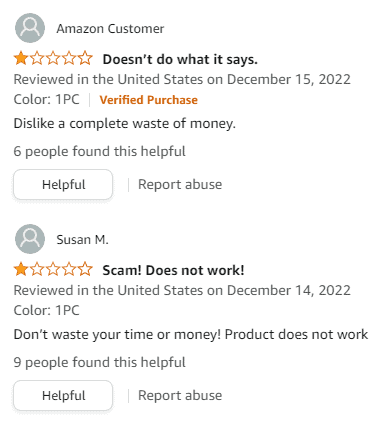 Should I use eye creams even if I do not have lines or wrinkles?
Firstly, eye creams are not only for wrinkles and expression lines near your eyes; they also resolve other eye issues like dark circles, sagging, and under-eye bags. Use eye creams even if you do not have wrinkles because the area near your eyes is very delicate. Using them will help you prevent any premature aging or any other damage.
Final Thoughts 

| Verfons Eye Cream

Taking care of your skin is an important thing to do. But some people skip eye treatment because they do not need eye creams. It is always recommended to use eye creams because they can help in tightening your delicate skin and will also prevent future damage.

Talking about Verfons Eye Cream, the product has got only a few reviews. This means you want to take the risk and check it out yourself. Though the product has some great ingredients, it is always risky if you need to learn it better with proper customer feedback and reviews. So the rest lies with you; if correct, you should try it!
Rebecca is a skilled writer with a passion for makeup and skincare. With years of experience in the beauty industry, she has a deep understanding of the latest trends and products and a talent for creating engaging content that resonates with her readers. Whether she's writing about the latest skincare products or sharing her favorite makeup tips, Rebecca's writing is always informative, entertaining, and inspiring.