It's officially the beginning of summer, and we can't wait to jump out of our beds, grab some snacks, and get off to the beach. Summer means wearing sleeveless shirts and sexy bikinis and feeling the breeze. But are you in a situation where you skip that part because you are embarrassed by the skin around your arms, the loose skin that keeps making your arms, and the idea of being sleeveless to yourself? We have found a product that claims to help you in this situation and allow you to dress up how you want.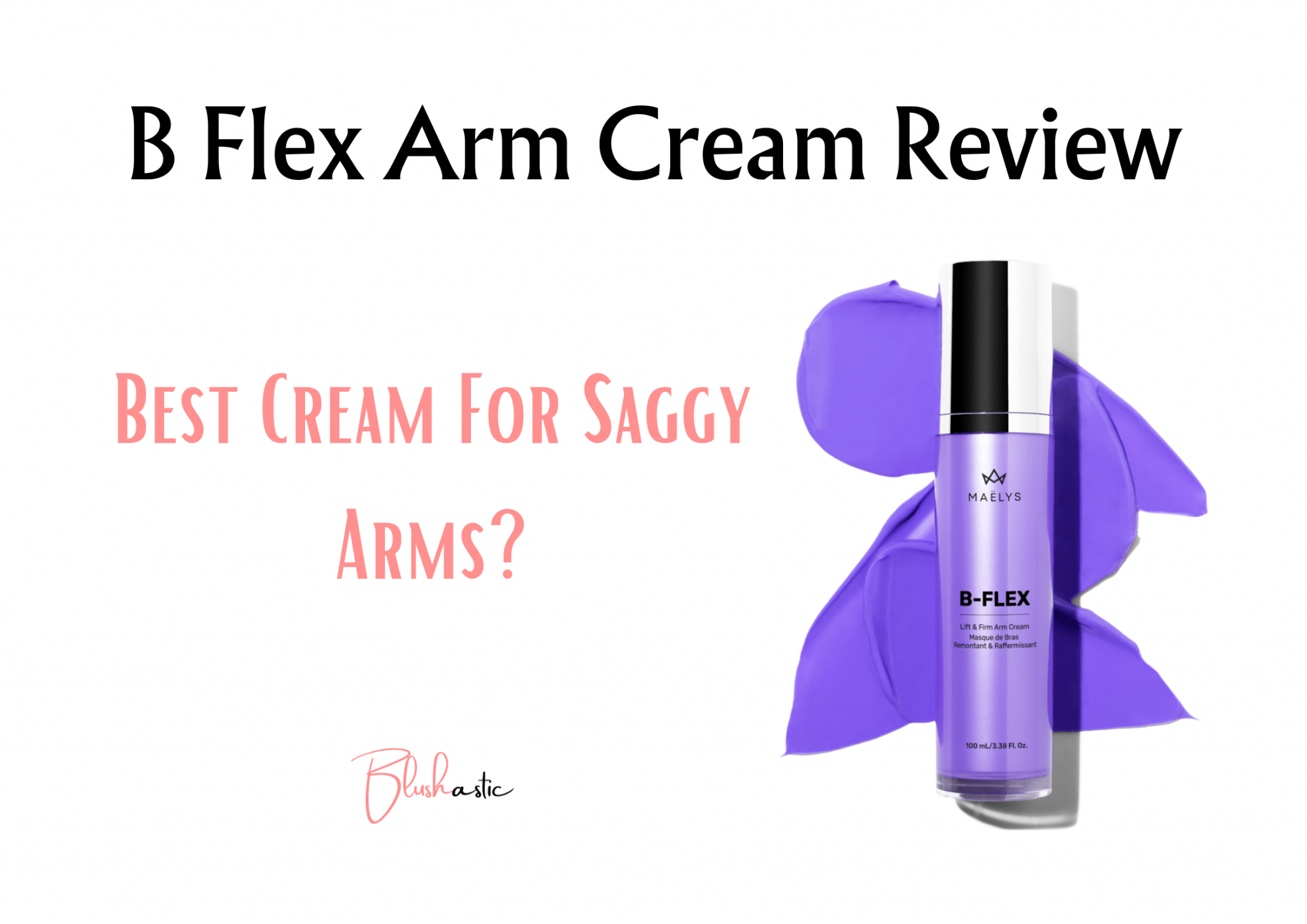 Maelys B Flex Lift & Firm Arm Cream claims to improve the appearance of the skin near your arms that is left saggy. Many people love it, but will you love it too? Or rather, it'll be just another cream available? Keep reading this report based on genuine B Flex Arm Cream reviews to understand the product better.
B Flex Arm Cream Reviews | Worth FLEXing?
Maelys Cosmetics has created products that are clinically tested. The brand believes that the skincare industry has focused little on our bodies; as you know, they are usually about your facial skin. And so, because of this, the brand decided to step in and make eyes turn with its products that focus on your body. Some bestsellers are B Flat belly firming cream, B Foxy inner thighs firming cream, B Flex arm cream, B Tight buttocks mask, etc.
B-Flex Arm Cream is one such skin product that aims at lifting and firming the skin near your arms that has been left saggy. And for your knowledge, these products aren't just random experiments but clinically proven ones that help you get tighter arm skin. Not just that, it even helps in smoothing your skin to give you a more toned-looking one.
For people looking for a quick & reliable anti-aging solution to get rid of under-eye & forehead wrinkles, I personally recommend trying the Botox Face Serum, read our report here. Now, let's quickly look at some of the prime ingredients of the B Flex cream and find out if you should consider it or not.
Ingredients
Kangaroo Paw Flower Extract
Nature isn't just about pretty things, it is about this pretty little stuff that works in different ways to benefit you regarding your skin, body, face, etc. The pretty Kangaroo Paw Flower Extract is an ingredient found in cosmetics and skin care products because it aids the skin in a way that regenerates itself better. It does this by protecting your skin from environmental stressors that make your skin damaged and stressed out. The extract strengthens and strengthens your skin's natural barrier so it can hold a good amount of water, so the skin stays hydrated. And not to forget, hydrated skin means better and smooth skin.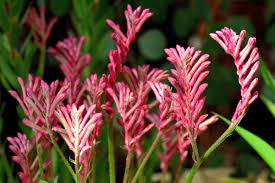 Pink PepperSlim
Saggy and loose skin might be connected with cellulite and stretch marks. Pink Pepperslim is among those ingredients that can reduce the area of your waist or thighs. This, in turn, implies that it is a valuable ingredient to help reduce the size or circumference of your arm. It also helps revive microcirculation and reduce the size of a person's waist. It has lipolytic properties, because of which Pink Pepperslim is different from other fat burners. The tiny fat droplets are restricted from turning into large ones, so it smoothes out the look of fatty skin.
Red Algae Extract
Red Algae is another essential ingredient in the cream that can improve skin elasticity. What with elasticity, you ask? With enhanced skin elasticity, you can have a better time with the minimized appearance of lines and wrinkles. It is also said to have a fantastic ability to hold moisture in the skin, leading to a robust and better skin barrier.
Panthenol
Panthenol is an excellent moisturizing agent whose presence in skincare products instantly makes them great for skin hydration. You know your skin will get better and smooth with good hydration and moisture content. It is even said that panthenol can reduce acne and may even eliminate it.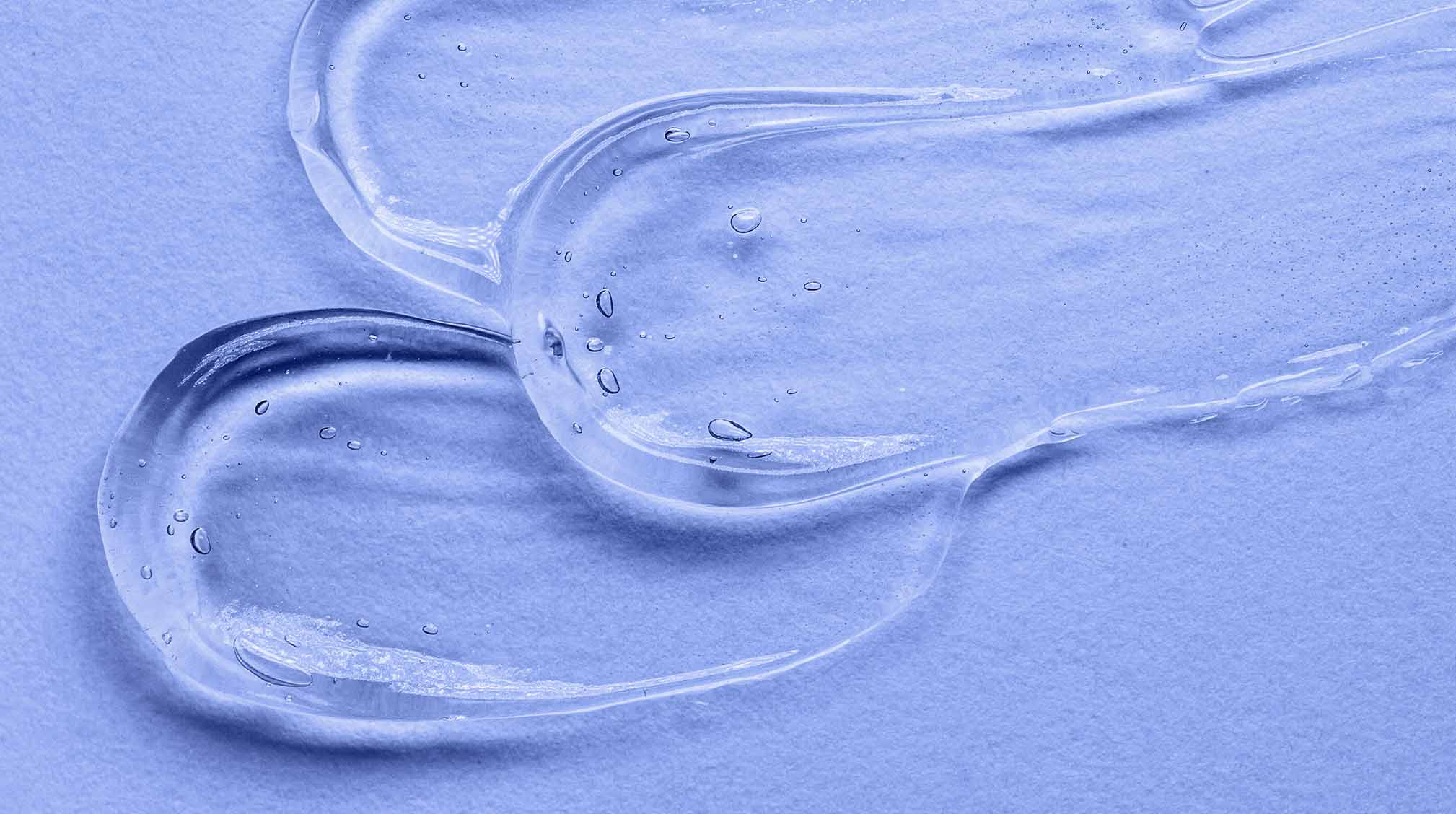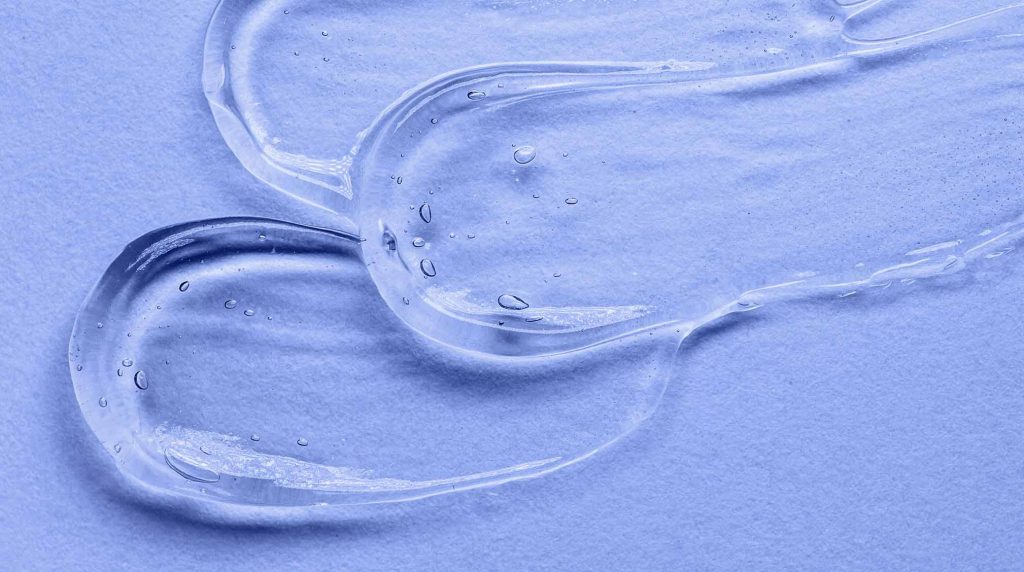 How To Use B Flex Arm Cream?
The application process is as simple as applying any other creams. Since this cream targets loose and saggy skin around your arms, use it like other creams on your arm skin.
Without any extra stuff, directly hop onto applying the cream on the targeted area, your arm skin.
Take a good amount of cream and massage it gently in circular motions.
While you massage it, you may experience a warm feeling or sensation. Worry not, as it is entirely normal.
As per the brand, it is recommended that you use it two times a day to get the best results.
Benefits
The cream comprises several ingredients that are individually beneficial to your skin.
Ingredients like panthenol and red algae help keep your skin hydrated and soft.
Based on a clinical study per the brand, the cream is clinically proven to give you tighter, smooth, and more toned-looking arm skin.
As per consumer results:
83% of people noticed a reduced appearance of thin and wrinkly skin.
93% of people experienced their upper arm skin getting smoother.
83% of people saw an improvement in the quality of the arm skin.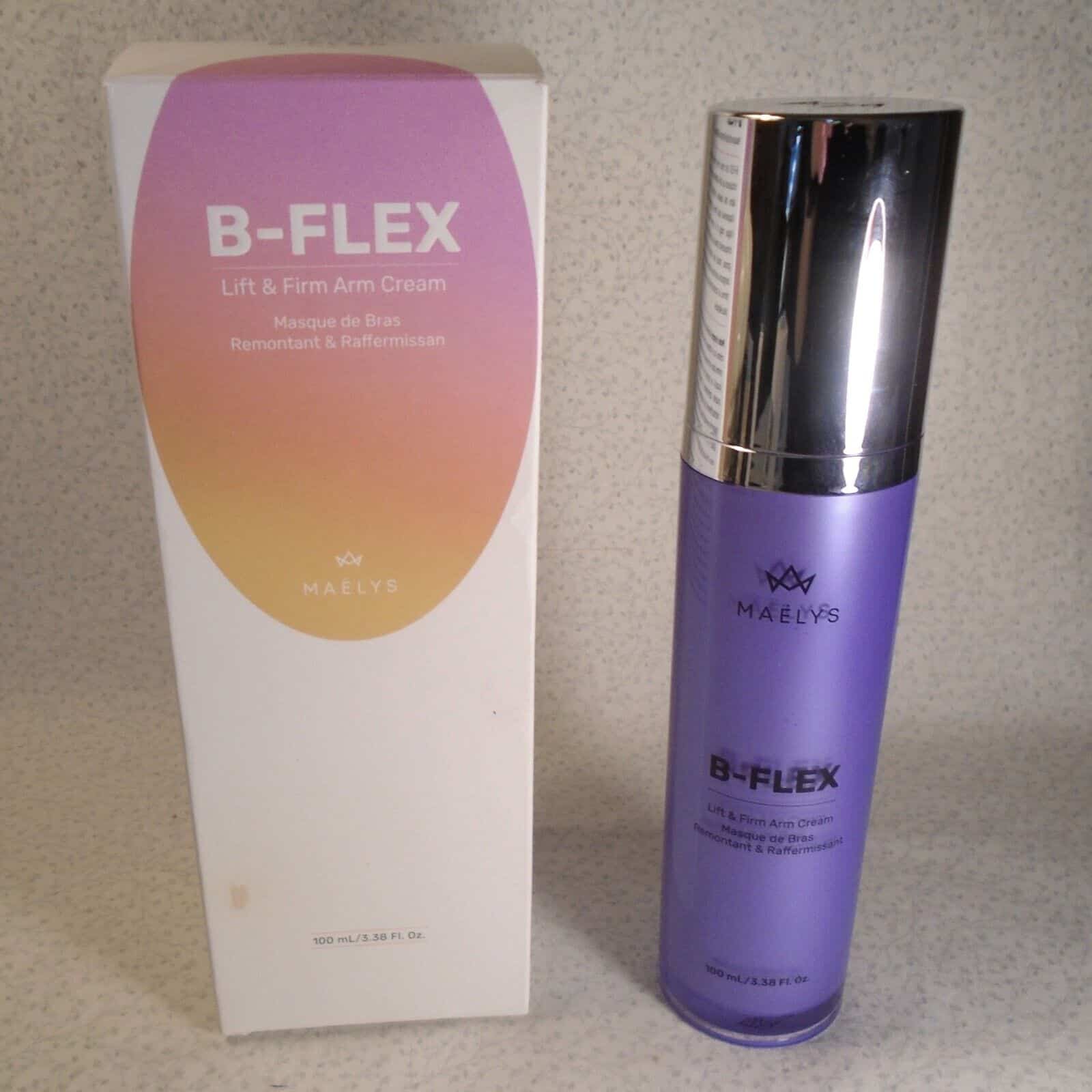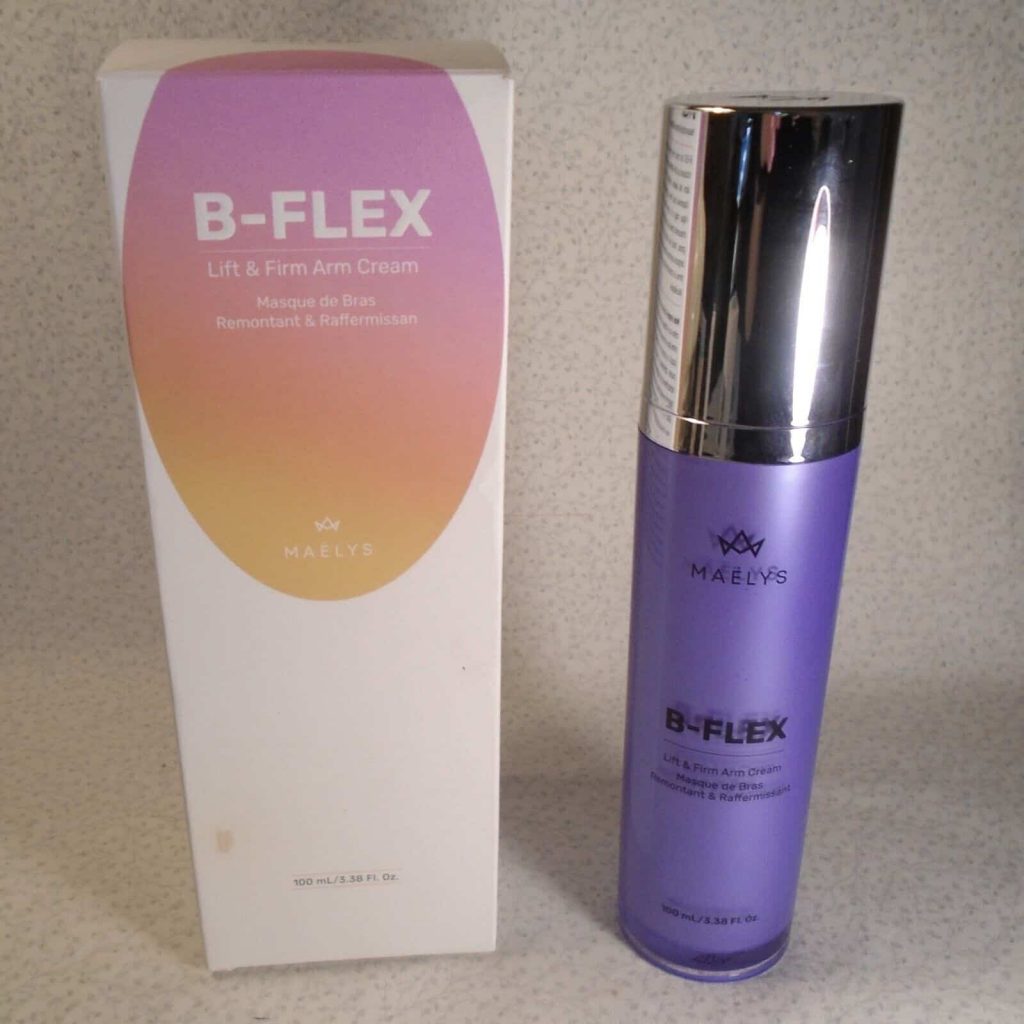 It gives your skin a warming sensation which implies the cream is working.
It does not have a strong and unpleasant smell.
Free from phthalates and parabens.
Cruelty-free.
Drawbacks
Sometimes it may cause an intense burning feeling, so users have to remove the cream.
The firming process can turn out to be very slow.
Customer Insights On B Flex Arm Cream
A user named Tom P. said, 'Noticing it, it does work. I have observed less sagging of the skin of my upper arm. I have been using it for 4 months, and to be specific, I use 3 pumps for my problem every morning after I shower. I have used one bottle for about 2 months. I decided to give it 4 stars because the tightening process is prolonged. I don't know what would happen if I stopped using it. I should probably consider lifting weights when I have time. I am 68 years old and will continue using it till summer while I wear sleeveless to see if it's worth trying.'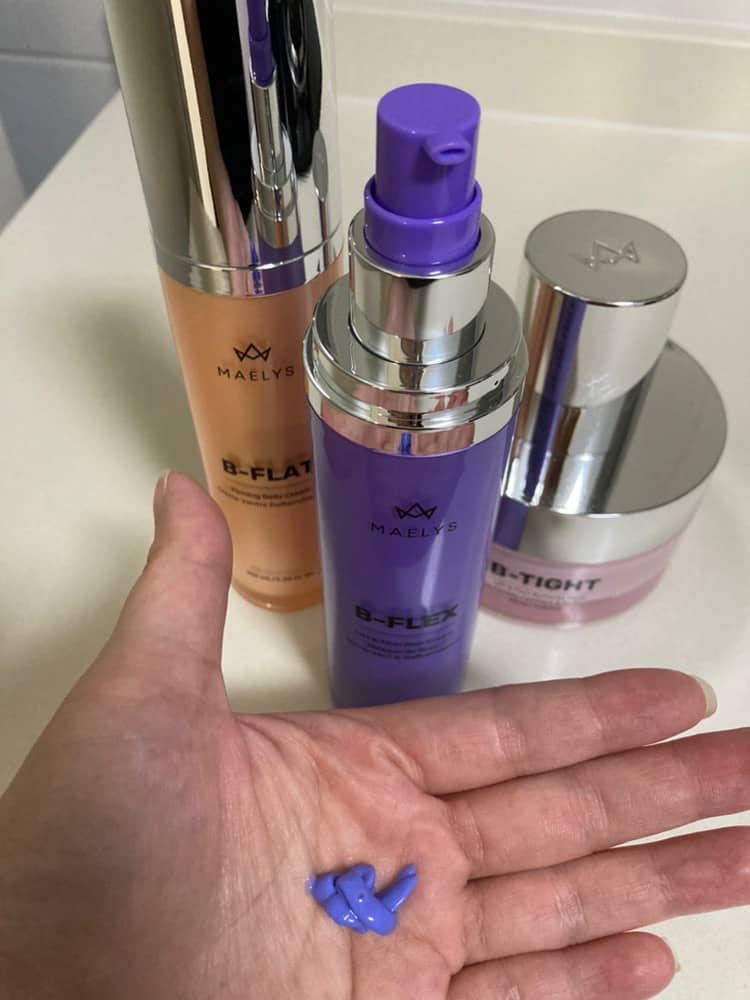 Sher Bach commented, 'The reason I am giving it three stars is because of its good fragrance and the comfortable feel it gives. However, with consistent use of the cream for about 30 days, I noticed no difference at all. To think of it, you can't make your skin firm with just a cream. The concept of collagen is present as it must penetrate much deeper compared to what cream can do.
And as per my thoughts, the loose skin present can only be gotten rid of with the help of surgery. But every time, my attention gets caught because of the fake ads that show 20-year-olds with no sagging skin that needs tightening. However, thank god I could return the cream for a complete refund. '
Doris Velasquez said, 'I have used the cream for three weeks now, and honestly, I already notice a big difference in the shape and skin of my arms. The skin feels smooth and tightened. Also, the warming sensation, I like that feeling as it makes me assured that the cream is working. I am 46 years old, and the skin near my arms looks great!.'
FAQs | B Flex Arm Cream Reviews
Is it safe to use B Flex during pregnancy?
The brand says all its products are safe during pregnancy or nursing.
Can you use other skincare products with the B-Flex cream?
Yes, you can use other skincare and body products with B-Flex cream. Make sure you give some time between the applications.
How many times should I apply the B Flex arm cream?
It would help to use the B-Flat arm cream twice daily for the best results. However, results may vary individually.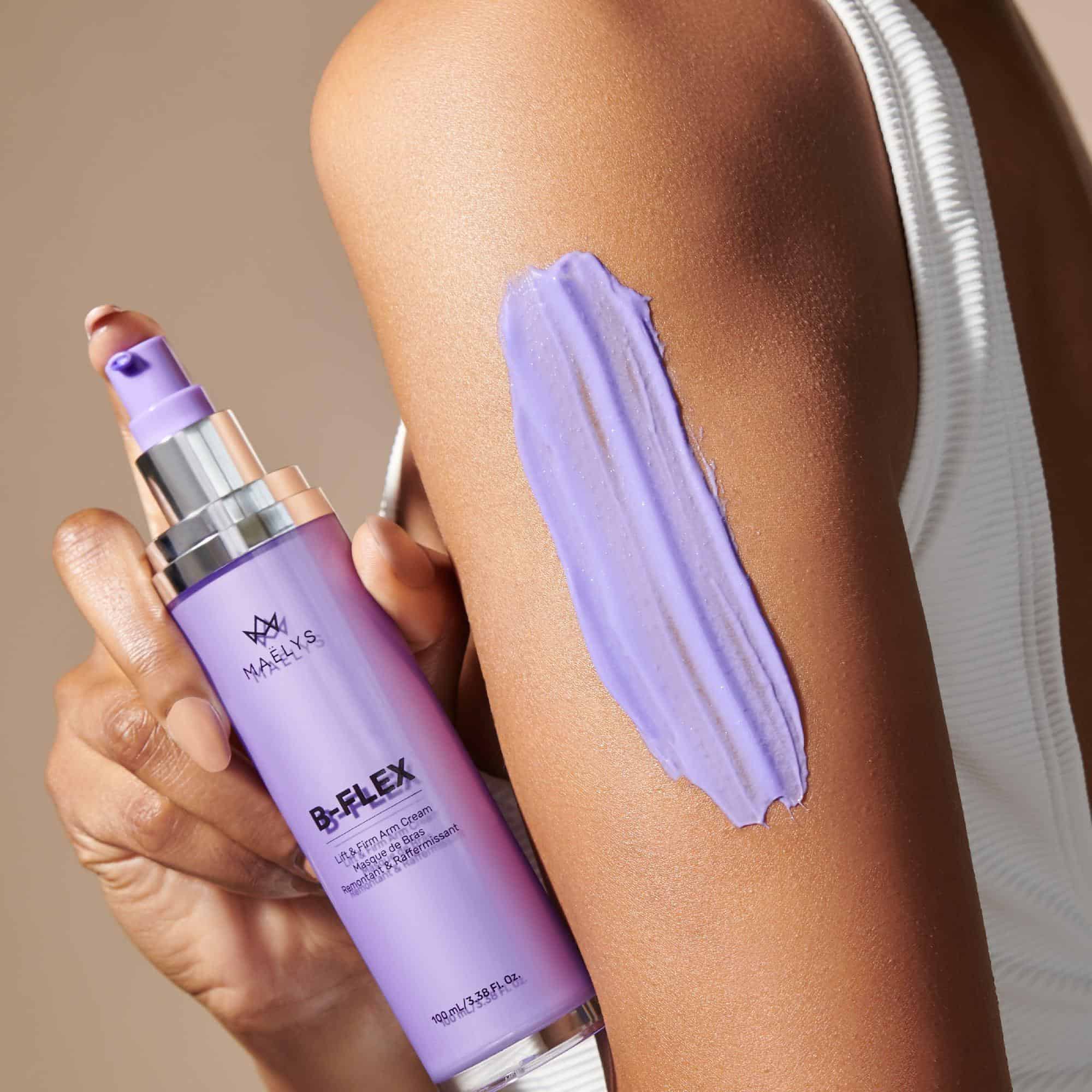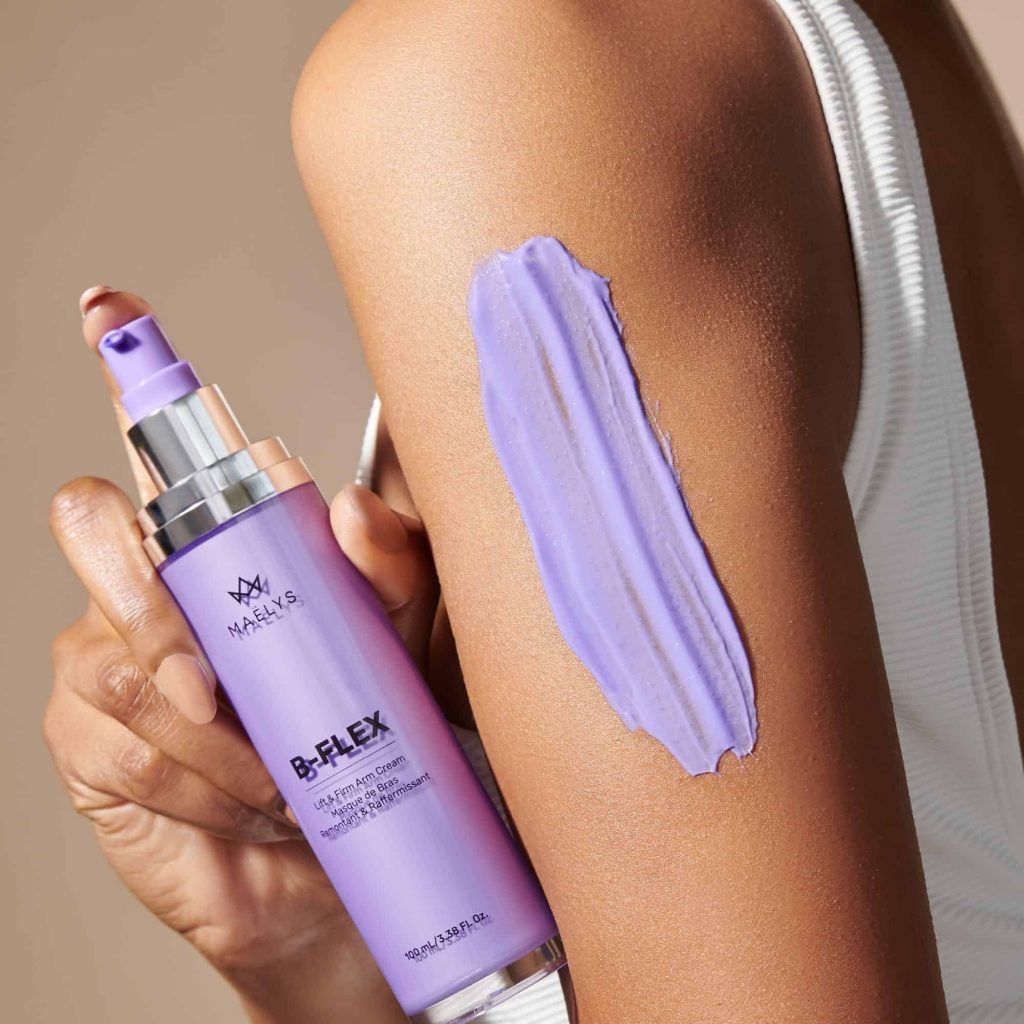 Is Maelys legit?
Based on several reviews, the brand does seem legit, with its products focused on body shape. Though different people experience different results, thousands of customers feel satisfied with the brand's products.
Closure
If you are looking for firm and tighter-looking arm skin, arm-lifting creams can be included in your skincare routine. Considering the B Flex Arm Cream reviews, the product does seem legit. However, the tightening process is slow; you might want to thrash it without patience. But if you believe in consistency and patience as the key, then it's probably time you hop on to the arm lifting cream and get your skin tighter and better-looking.
I'm Sarah Abraham, the founder and co-author of Blushastic.com and a professional makeup artist. Beauty is more than just skin deep, and that's why I'm passionate about sharing my knowledge and experience to help people feel confident and beautiful on the inside and out.
Whether it's skincare, haircare, or fashion, my goal is to empower women to feel their best. With my expertise in the beauty industry, I strive to provide practical advice and tips that are accessible to everyone, regardless of their skill level or budget.