Do the look of lumps on your booty destroy that perfect swimwear picture? Would you not want a lifted and toned hip? You may be a victim of cellulite at any age. If you are one right now, it's time to look at the topical cream options on the market. The cottage cheese look of your bum needs a makeover. For that, the B-Tight Lift & Firm Booty Mask claims to be at your disposal. But should you really go for this cream? Take your decision after going through the detailed B Tight Reviews given here.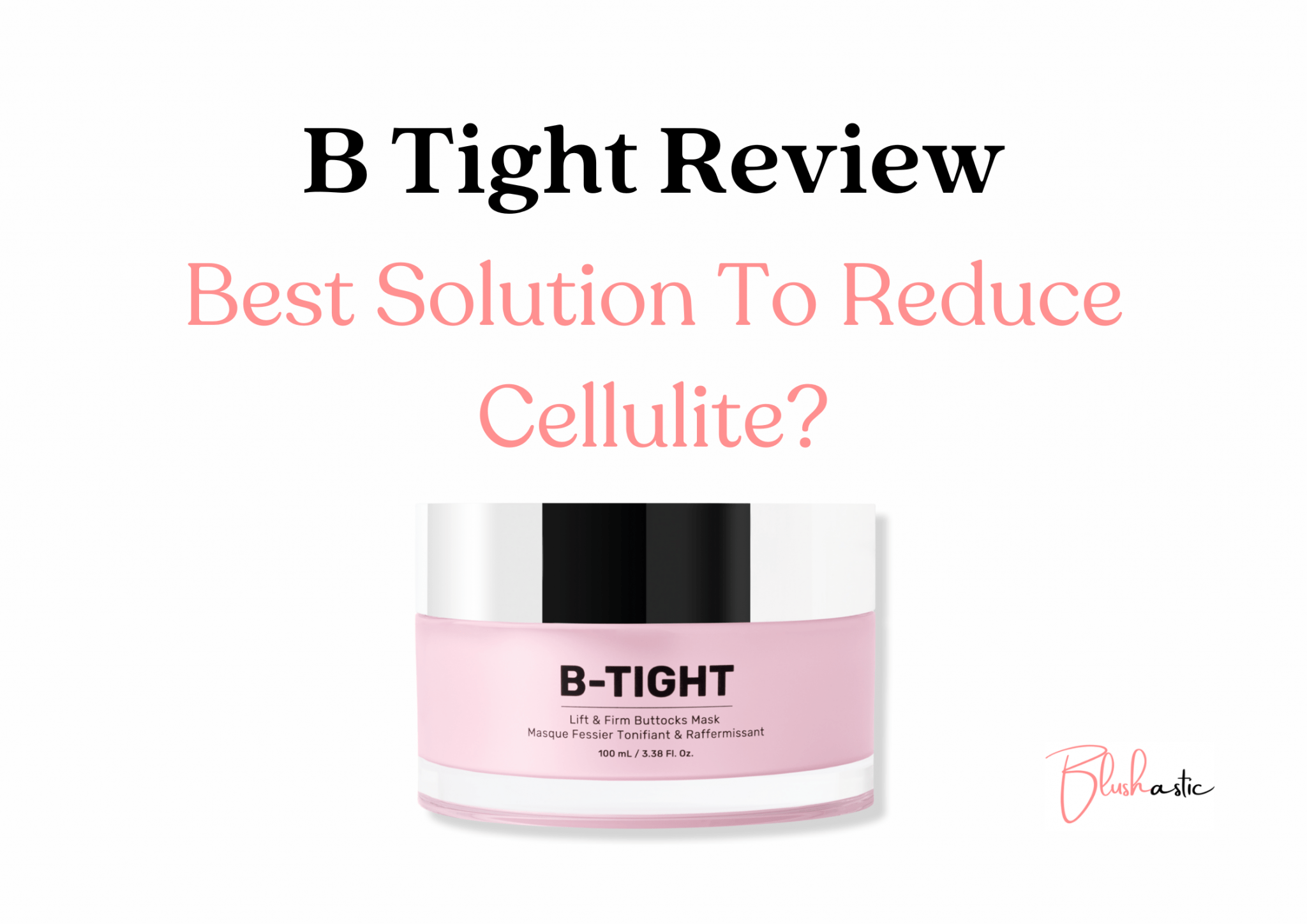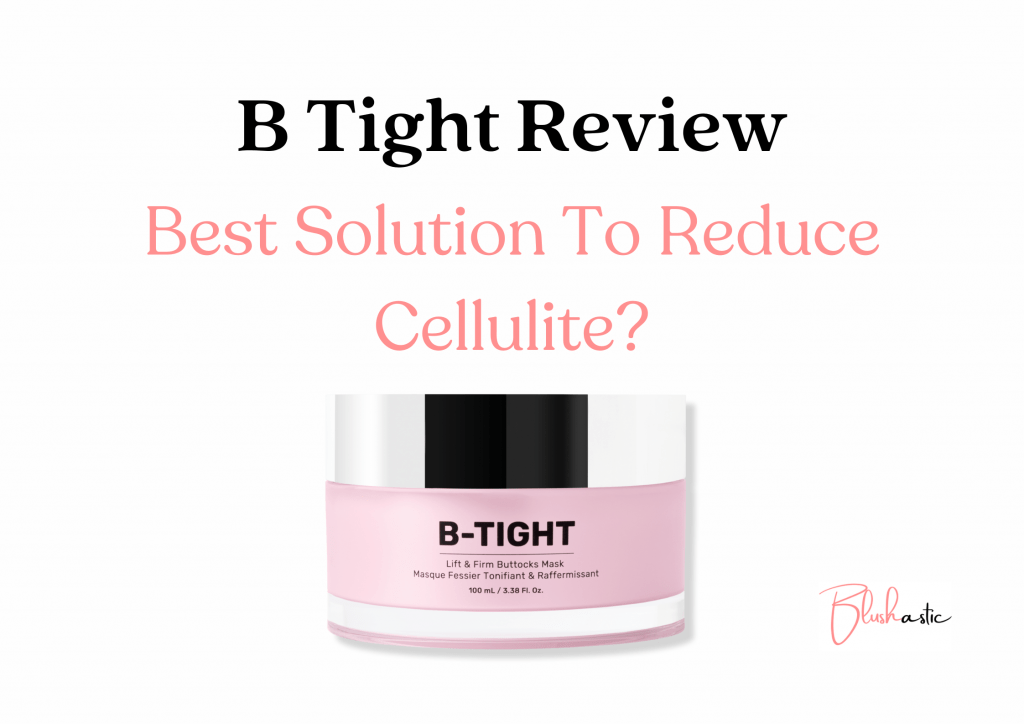 More often than not, a beauty product that claims to be our "damsel in distress" may be deceptive. Then, one can only rely upon the genuine analysis of that product. This article strives to do so. As you descend here, unwrap the real picture of the B-Tight cream for yourself.
B Tight Reviews | Is It Even Legit?
B-Tight is an off-shoot of its brand Maelys Cosmetics after B Thicc, B Flex, and more, which carries numerous body care and face care products under its bag. Their formulas undergo clinical tests on panels of women of different shapes and skin types. They claim that the brand had to step in when it felt that mainstream skincare wasn't giving the much-needed attention to our bodies, thus releasing a series of products bearing B-Tight as one of them.
The reviews of B-Tight posted on their official site named "real women real results" are full of thumbs-ups for the product. But there are other sites as well where the reviews say something else. To know if this product is legit skincare, we must delve deeper into its description, ingredients, feedback, and more.
This product is said to reduce the appearance of cellulite. But what is cellulite, and how is it caused? Let us first know that.
What Causes Cellulite In Our Body?
Cellulite is the uneven, lumpy skin that may occur on women's hips, thighs, buttocks, and breasts. 80-90% of post-pubertal women go through this. Various factors like genes, body fat percentage, and age determine the amount of cellulite in one's body.
Fibrous connective tissue surrounds any buildup of fat underneath the skin. Over time, this fiber stretches or breaks down. The fat cells grow and congest the compartment holding them while the fibers pull the skin down, thus, forming uneven and dimpled skin called cellulite.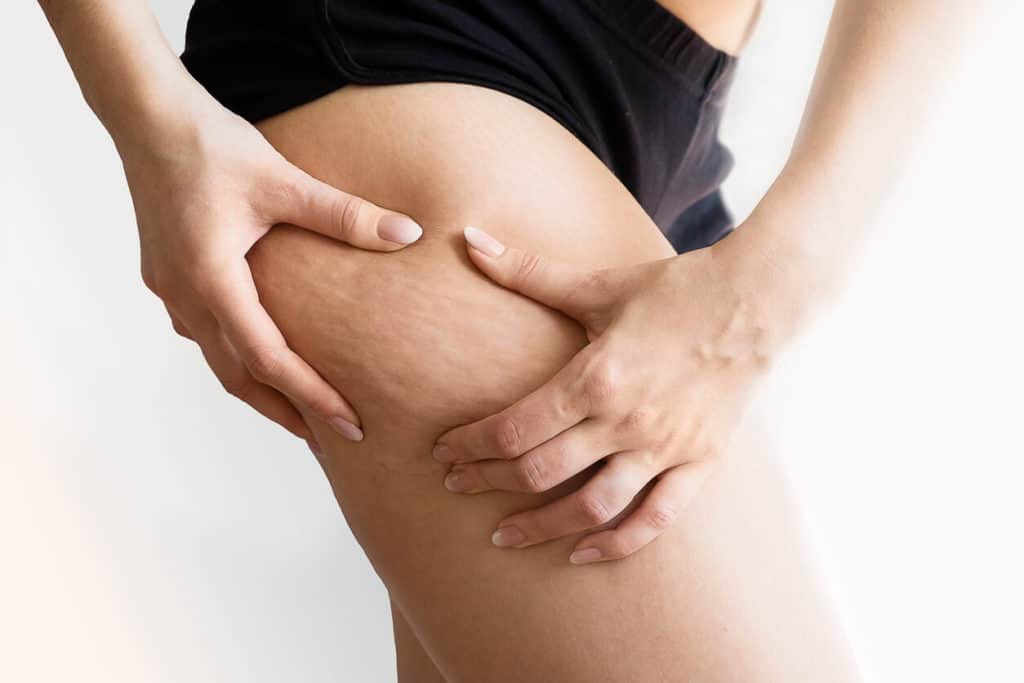 In our body, cellulite may occur for many reasons, including poor diet, pregnancy, hormones, accumulated toxins, genetics, etc. Though topical creams don't remove cellulite, they help to reduce their appearance. Real effects appear when you combine them with personal dietary recommendations.
Some medical procedures have come on the front that reduces cellulite, but they may be hectic and expensive. So, the last resort is topical creams. B-Tight is known for its booty lifting and firming feature. So, let's understand more about it.
B Tight | Product Description
B-Tight is a cream made in the USA to mask the cellulite on your booty and thighs. It plumps and firms your booty area for a more lifted appearance. The consistency of this smooth textured cream is slightly firm. Upon its application, it causes a warming sensation. The scent of this pinkish-thick cream is a bit grapefruit-like. It comes in a 100 ml jar and can be purchased as a single piece or in a bundle of 2 or 3.
With the goodness of Hyaluronic acid (to hydrate your skin) and Guarana Seed Extract (to refresh the skin's outlook), this cellulite removal cream treats the butt skin to make it stiff and smooth. The brand self-assessed this product on 30 women for 56 days. The results showed that 90% saw the booty skin appeared smoother with refined skin texture. While 86% saw the product visually improved their skin quality.
Now comes the intriguing part. What is this anti-cellulite cream composed of? Go through the thorough details to see if all its ingredients are fit for usage.
B-Tight Lift & Firm Booty Mask Ingredients
The major compositions of this cream are listed one by one here.
Pink PepperSlim is a natural ingredient (a plant extract) clinically proven to improve blood flow and burn off fat. This active ingredient heats the skin's surface to boost collagen production and increase blood flow. Due to this process, fat beneath the skin gets reduced, and a smooth surface forms over the skin.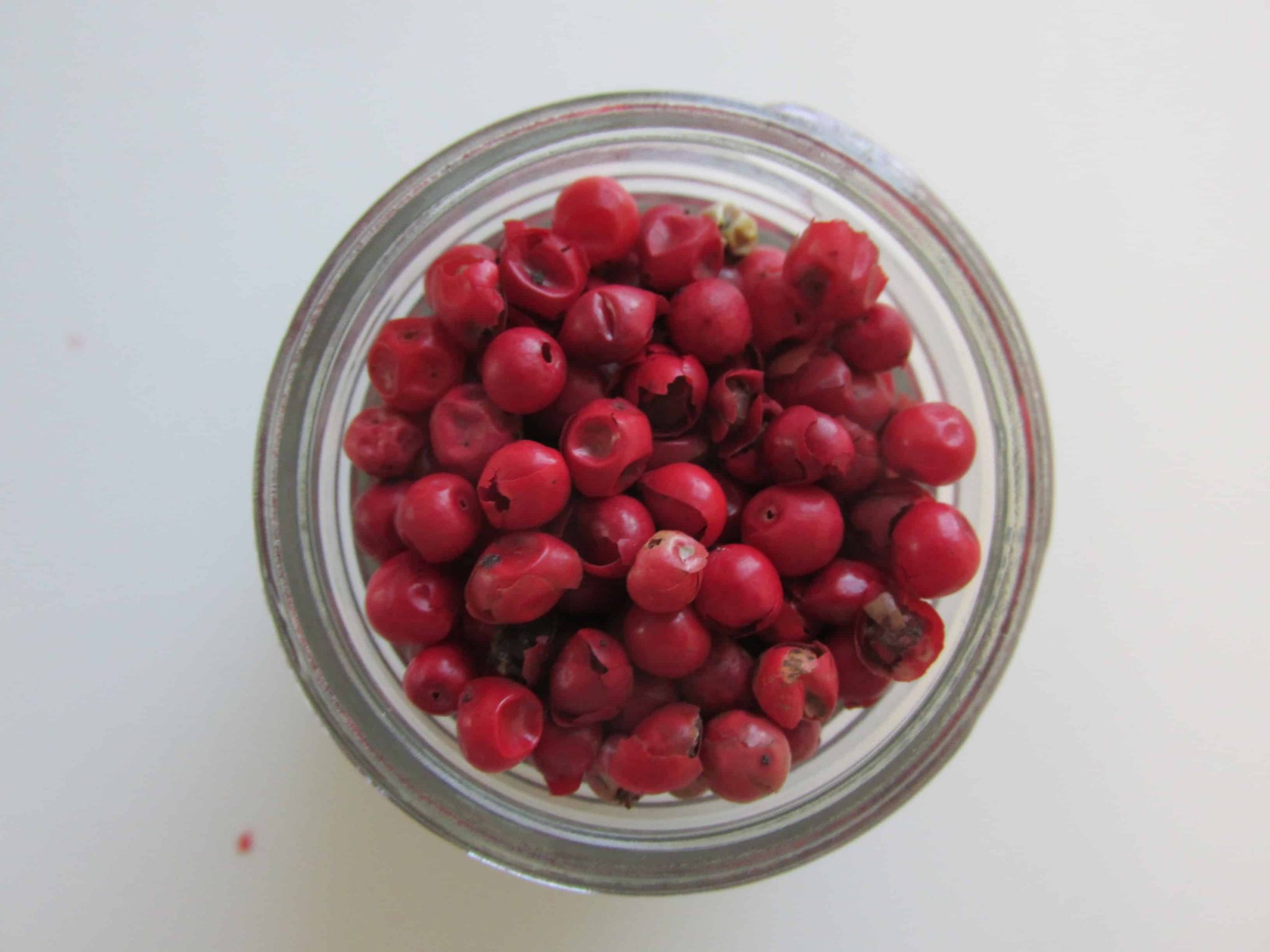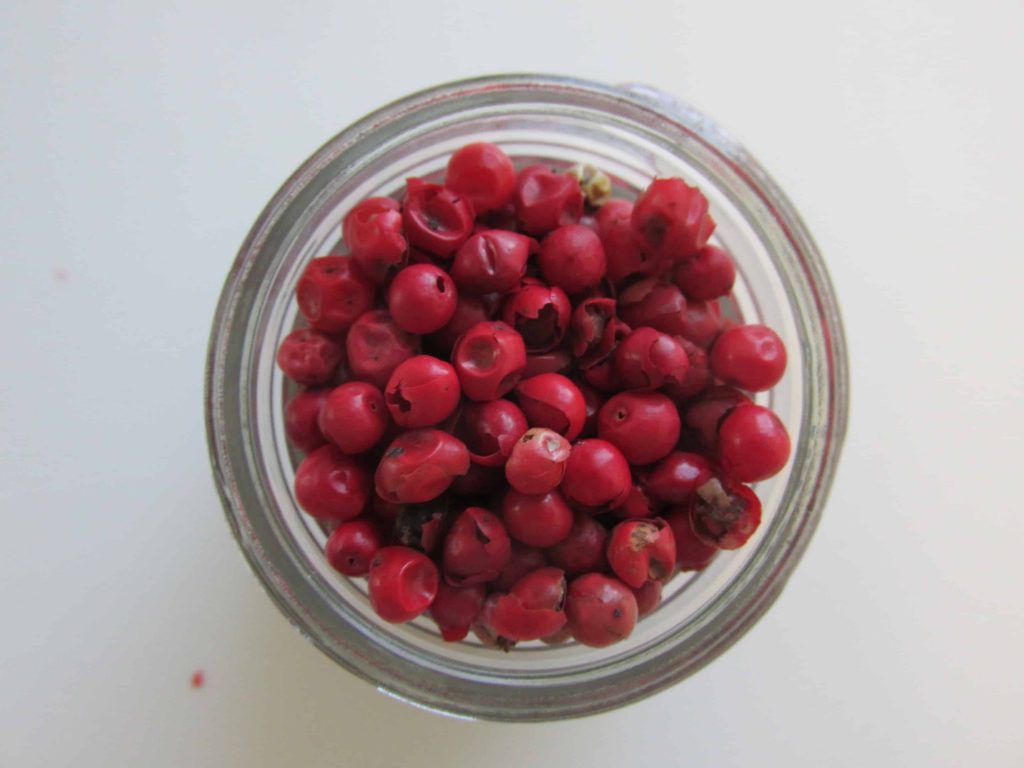 Sodium Hyaluronate is one of the most famous cosmetic ingredients that rejuvenate the skin. It is widely known for its efficacy and lessening the signs of aging like wrinkles and saggy skin.
Cetearyl Alcohol is also an emollient like the previous ingredient.
Glycerin in this cream benefits the skin barrier by keeping the skin hydrated and minimizing water loss.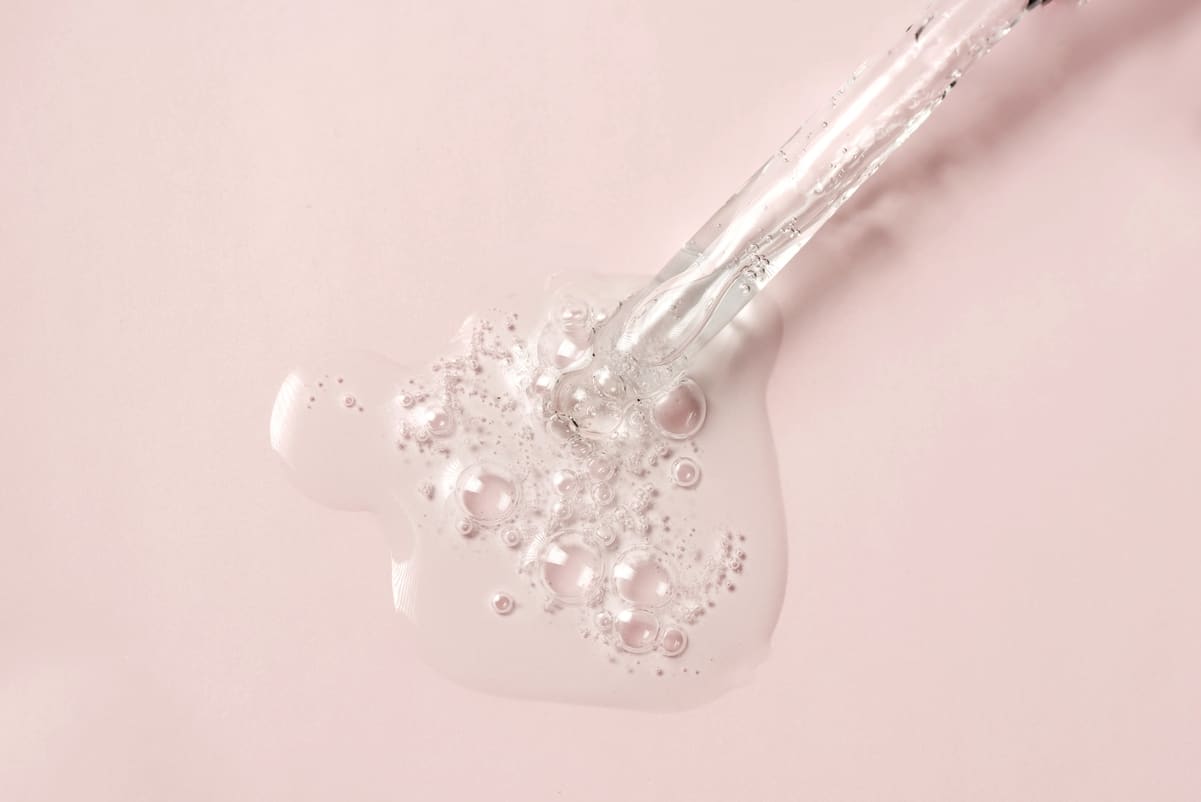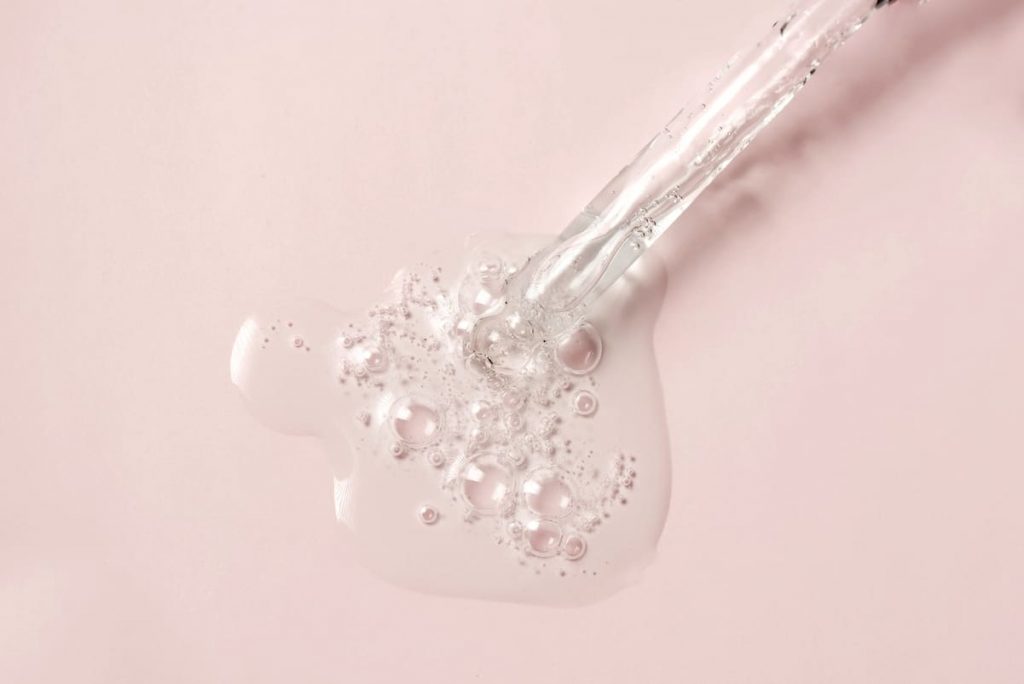 Caffeine helps prevent excess fat accumulation in cells and is a vital ingredient in anti-cellulite products. It also has antioxidant properties that protect cells against UV radiation and slow photoaging.
C12-15 Alkyl Benzoate is this product's skin-softening, moisture-sealing, and texture-enhancing agent.
A Few Concerns
Chlorphenesin is a synthetic preservative used in this product that may cause irritation and contact dermatitis in people with sensitive and dry skin.
The fragrance in this cream may pose risks to skin health. Experts advise having lesser exposure to perfume in cosmetic products.
Artificial dyes like Blue 1 Lake and Red 40 may have allergic reactions in some people. Red dye 40 contains benzene, a cancer-causing substance. And so it is advised to stay away from it.
Pros Of B-Tight Lift & Firm Booty Mask
Cruelty-free and easy to use.
Free of parabens, SLS, and Phthalates.
Reduces the signs of cellulite and even tones the butt-cheeks.
Clinically proven as effective on the majority of the women who got tested.
Free return policy for 60 days if you dislike the product.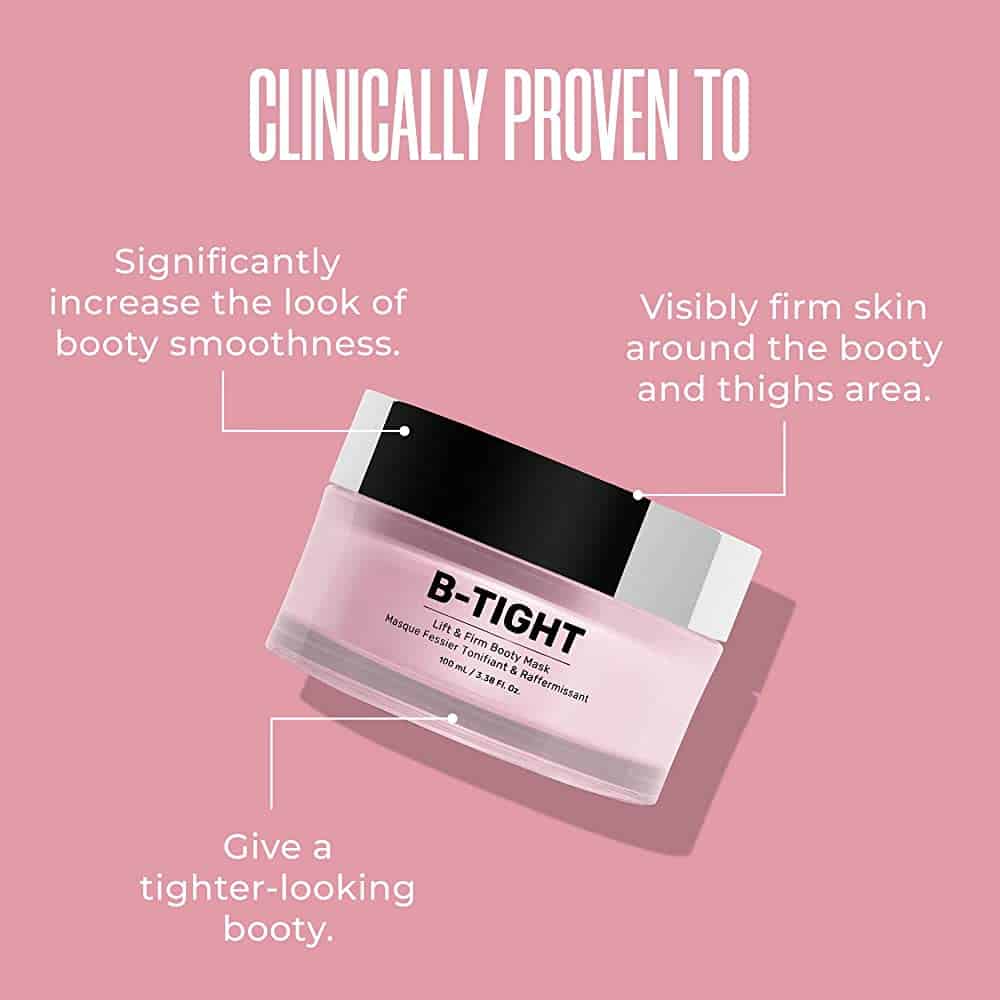 Cons
B-Tight Cream comes at an exorbitant price.
This product is not fragrance-free.
It leaves a burning sensation that lasts for some hours.
It contains artificial dyes that may have toxic health effects.
Let us quickly glance at the usage directions of this product as well.
How To Use B-Tight Lift & Firm Booty Mask?
The usage direction of B-Tight is a simple and easy task. It goes like this –
Take a blob of this cream with your fingers, and apply a layer generously all over your booty and thighs affected by cellulite.
Massage gently into the skin in circular motions for a few seconds until it's fully absorbed.
A warming sensation may quickly follow, but that's completely normal! Waiting at least 20 minutes after a shower before applying it is recommended.
Using it daily, twice a day, may yield the best results.
For the first month, use it twice a day. After you get the desired look, reduce the usage frequency to once or twice a week.
Customer's Feedback | B Tight Reviews
If I am to describe the customer's feedback in a word or two, I'd say they portray "mixed feelings" in general.
Hailey comments, "Only a few weeks have passed, and I can see a difference. I recommend you use this amazing stuff if you aspire for a tight and toned booty."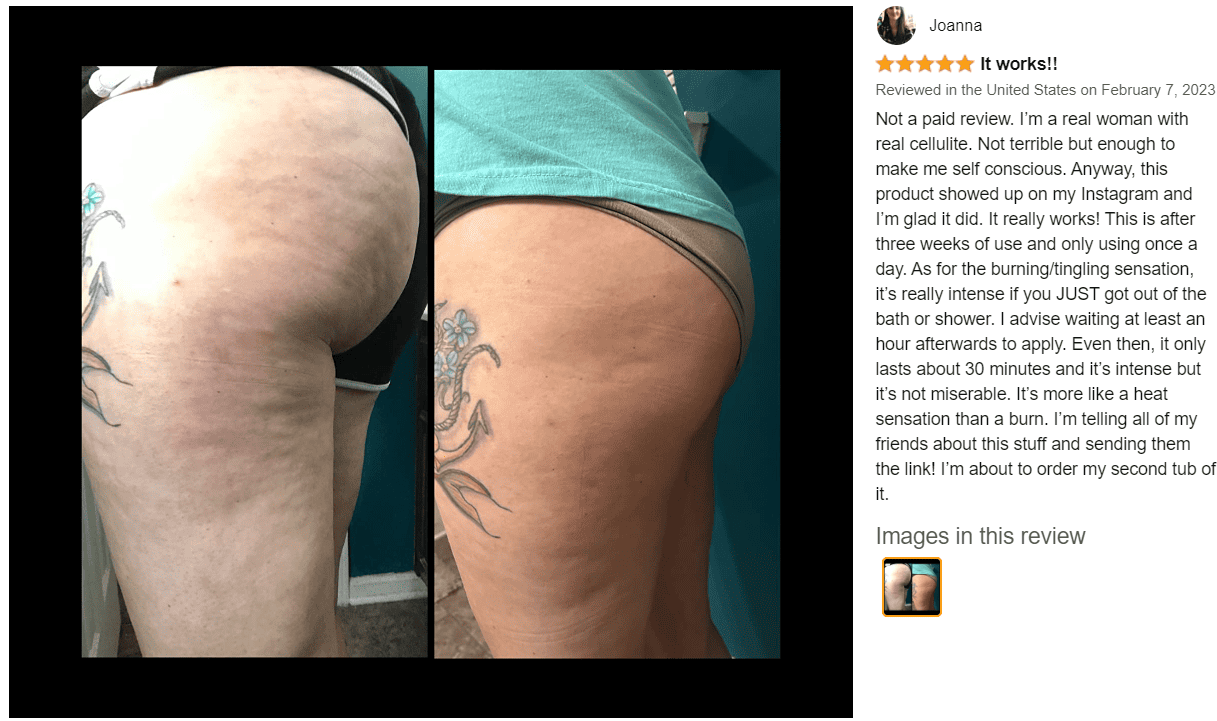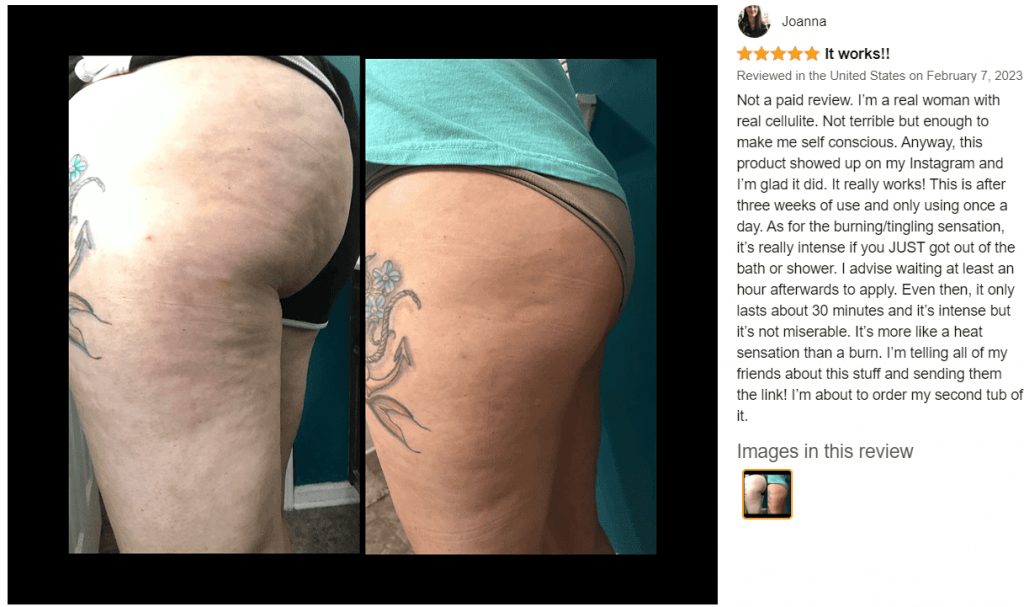 Serah complains, "To be honest. My butt cheeks have lesser dimples now, but the burning sensation is unbearable sometimes. It lasts over 2 hours, and washing it off makes it even more fiery."
Jane states, "I am charmed by this product. None of the anti-cellulite creams has helped my thick lumpy thighs as much as this wee jar of magic did. I feel on top of the world and can't wait to return to my shorts."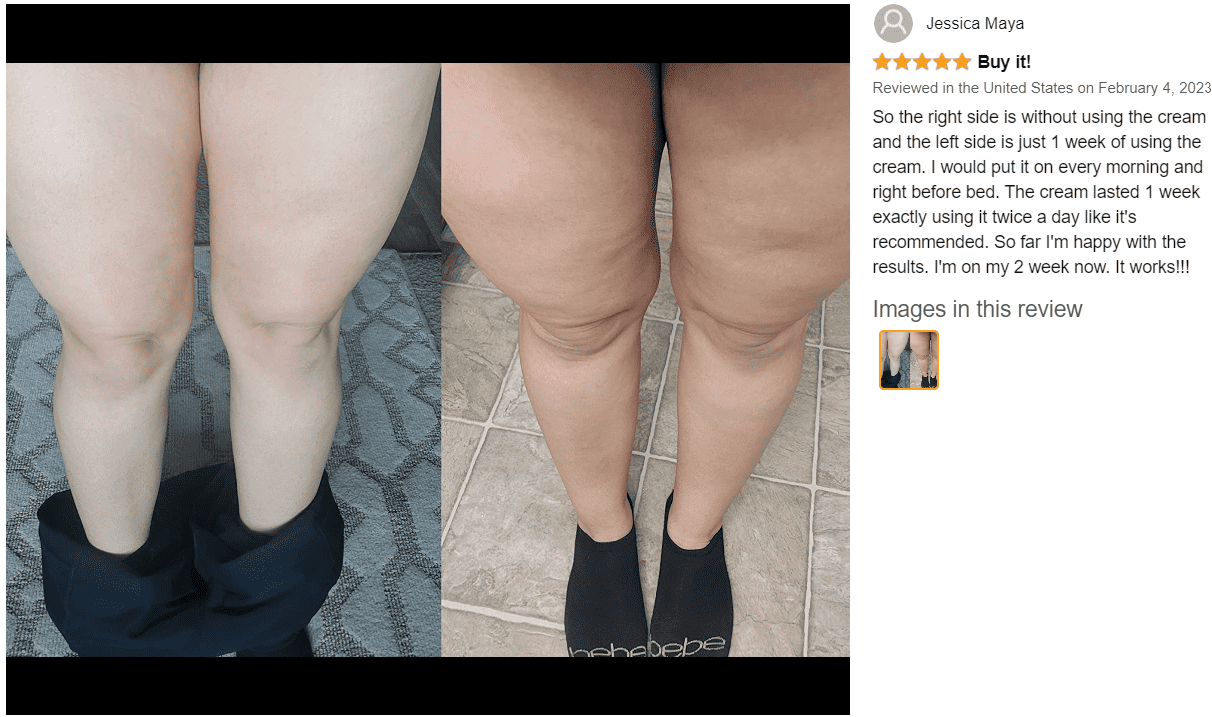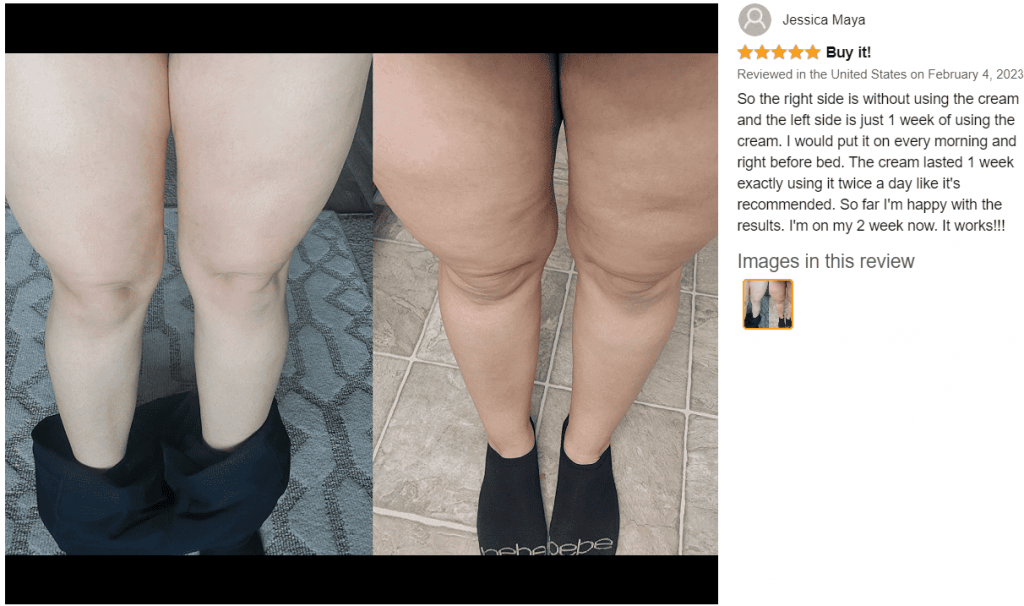 Kristen says, "Using this product did wonders to my buttocks. I feel good to see my dimples disappearing day by day. I will continue to use it for the time being."
Dora claims, "I don't see any results even after applying for it 2 weeks now. I feel that maybe this product is not made for me. I like the scent, though. Also, I feel a soft tingling sensation across my skin when applying it. I suggest using it after your booty dries out post-shower as it diminishes the burning sensation."
Bella asserts, "If I am to be real here, I would say it is not worth its price. Due to this cream's thick texture, you must apply it in larger amounts. I ran out of it in less than a month. For sure, I am not repurchasing this."
Frequently Asked Questions | B Tight
I'm now discussing some common and random FAQs that usually bug the reader about the product. Let's have a look at them!
Should I use B-Tight cream?
You may use B-Tight Lift & Firm Booty Mask if you have cellulite on your booty or thighs and want to lessen its rugged appearance on the skin. But be sure to skim through the ingredients once you decide to go on with its purchase.
Does B-Tight burn?
Yes! It burns. The severity of this sensation differs for each individual. One can safely say that it burns for an hour or two before it starts to cool down.
Is B-Tight a cellulite cream?
Yes, B-Tight is an anti-cellulite cream. It reduces the effects of cellulite on the skin and leaves the booty firmer and even-toned. This jar, coming in a soft pink-colored cream, has changed the appearance of butt-cheeks for many women.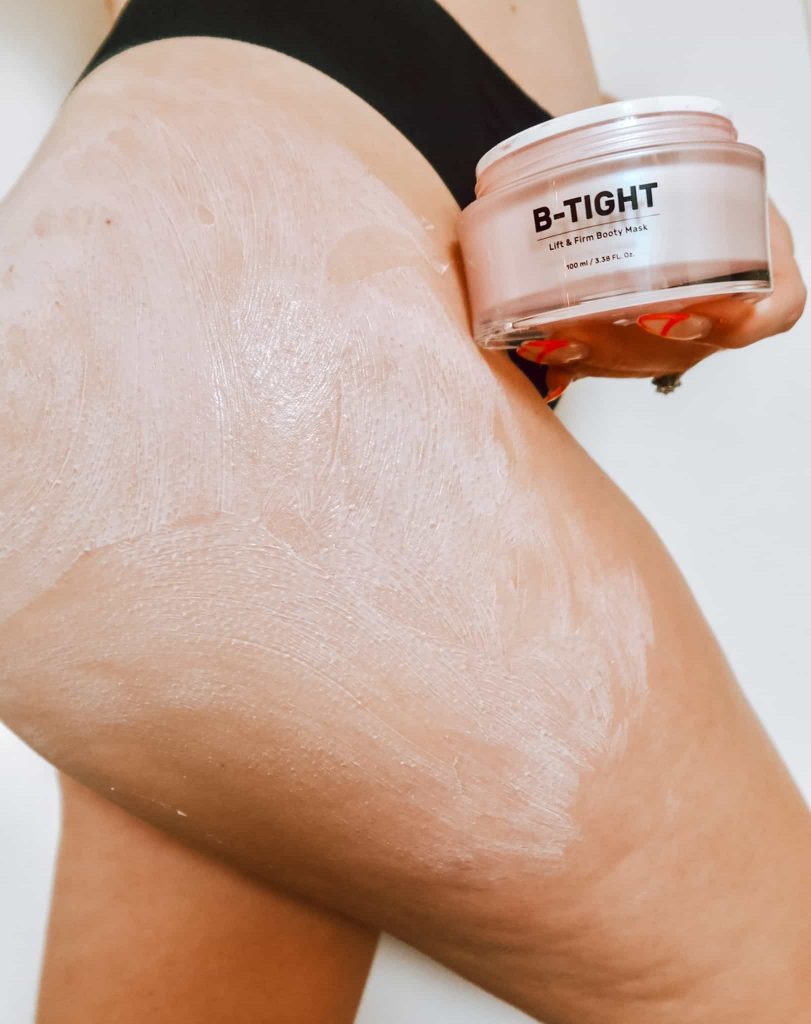 What are the side effects of B-Tight cream?
Even if the cream has proved to be efficient on thousands of women, side effects have also been accounted for by many of them. Side effects like burning and tingling sensations are common. So, if you have sensitive skin, avoid this product.
How good is B-Tight?
It depends on person to person. It has worked for some, and for others, it has not. Only you can decide whether or not this cream is suitable for you. Before using this cream, opt for a patch test. You may go for it if your skin stays untroubled for a day after its application. Otherwise, it's best to keep it away.
How long does it take B-Tight to work?
There are differing views on how long this cream takes to work. A few customers had to use it for a couple of weeks to see the difference, while others noticed their skin tightened immediately after using it. However, this cream didn't fare well for some customers, who discontinued it after their first go.
Can we get B-Tight on Amazon?
Yes! B-Tight cream is available on Amazon. Add it to the cart if you want to buy it. You can also look at the reviews section by scrolling down there.
On A Final Note
The B Tight Reviews exemplify that many customers have benefitted from this, and some have not. This anti-cellulite cream does reduce the signs of cellulite, though it may take some time. People who have sensitive skin or are a bit conscious of their skin may skip it as it contains fragrances and artificial dyes.
The post-application burn we discussed earlier is also a matter of concern. But you can try it, given that it has passed the patch test on your skin. It is totally okay if you have cellulite for any reason. Normalizing to live with this skin condition is a good sign, as we should own our body as a whole. You are distinctively beautiful in your way, just like someone else.
Do you have any doubts or want to add missing information? Comment below your concerns, and we will reach out to you.
I'm Sarah Abraham, the founder and co-author of Blushastic.com and a professional makeup artist. Beauty is more than just skin deep, and that's why I'm passionate about sharing my knowledge and experience to help people feel confident and beautiful on the inside and out.
Whether it's skincare, haircare, or fashion, my goal is to empower women to feel their best. With my expertise in the beauty industry, I strive to provide practical advice and tips that are accessible to everyone, regardless of their skill level or budget.