Having those stretch marks on your belly can be a downfall. Though there is nothing to be embarrassed about, you might still want to eliminate those. We live in times where products are not only about anti-aging or skin smoothing; you can now combat stretch marks and get belly-firming products.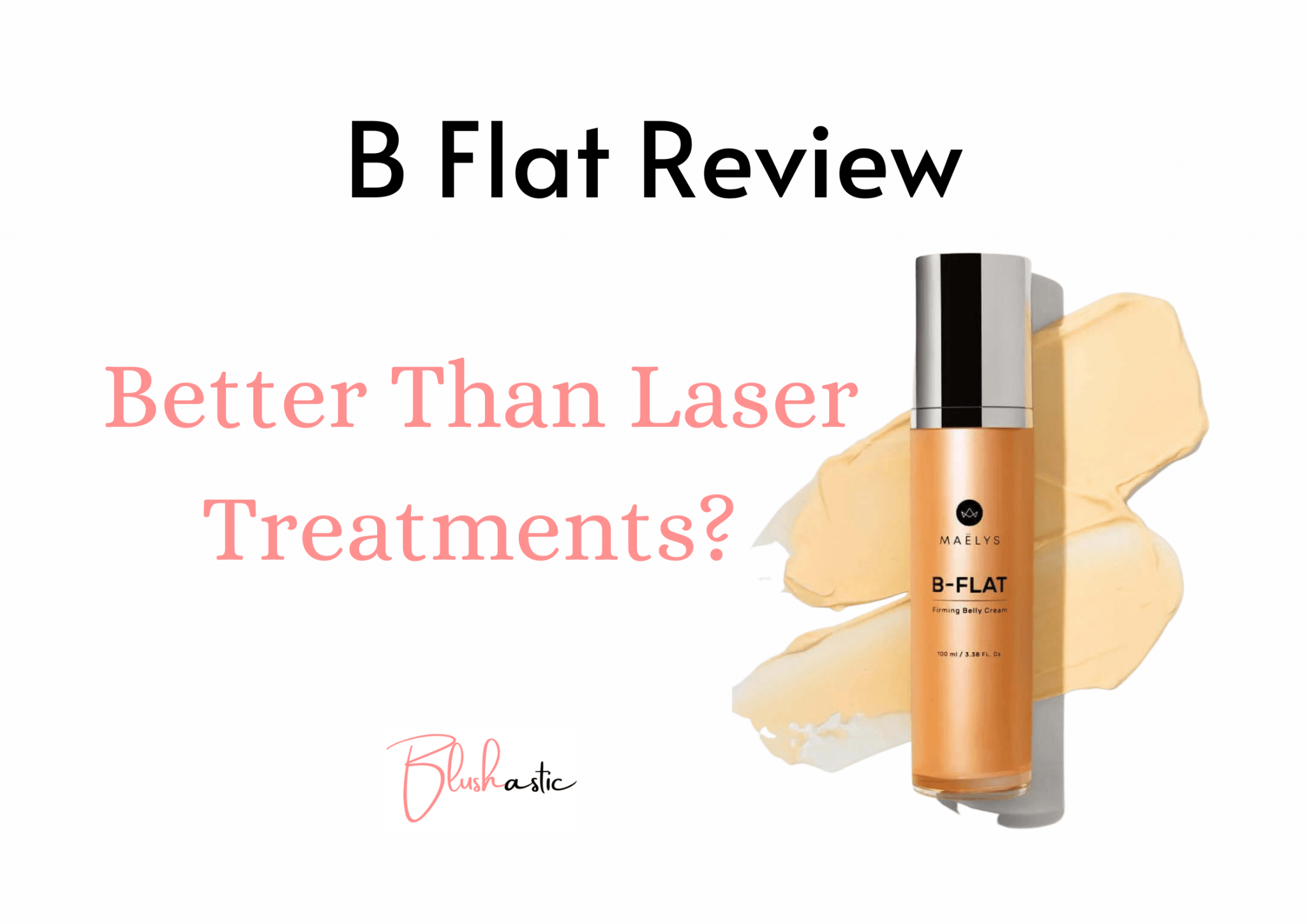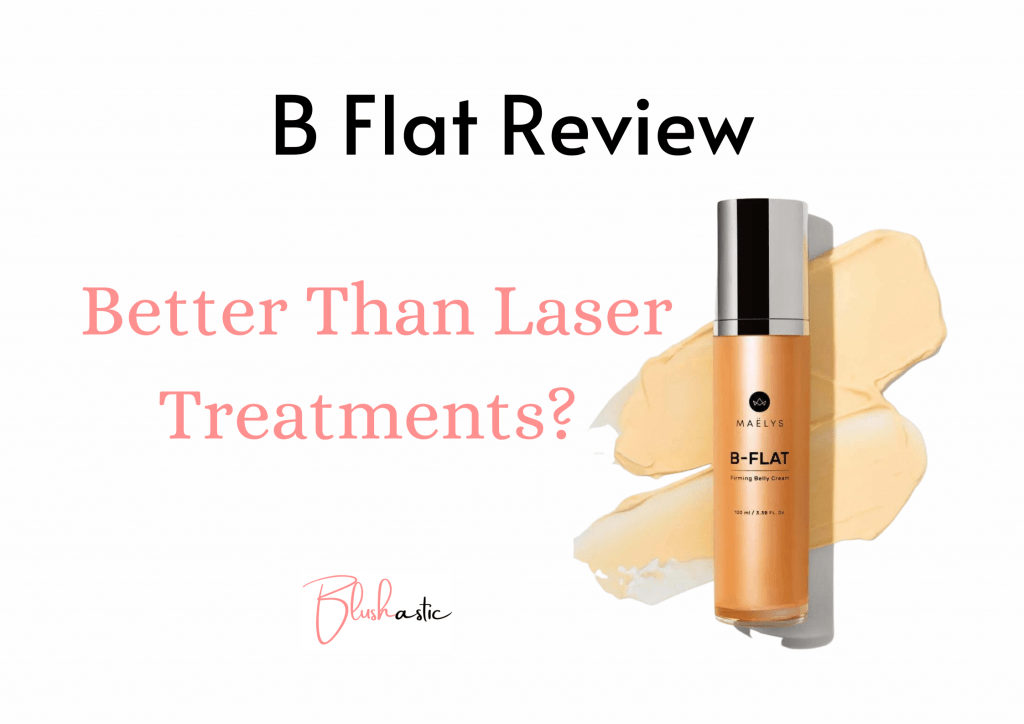 One such product is Maelys' B-Flat Firming Belly Cream, which has been the town's talk regarding its effects on reducing the appearance of stretch marks. But is it the right choice for your stretch marks? Let us hop on to some honest B Flat reviews that help you determine whether it is the right choice for you or not.
B Flat Reviews | Is It The Right Choice For Cellulite?
Maelys Cosmetics has created clinically tested products, such as B Foxy, B Flat, and much more. The brand believes that the skincare industry has focused little on our bodies; as you know, they are usually about your facial skin. And so, because of this, the brand decided to step in and make eyes turn with its products that focus on your body.
MAËLYS Cosmetics B-FLAT Belly Firming Cream
Reduce the Look of StretchMarks - Get a smoother-looking belly with our B-Flat Belly Firming Cream! B-Flat has helped many women get their confidence back by reducing the look of belly roughness and stretchmarks.
Enjoy Visible Results - This Belly Firming Cream includes shea butter and avocado extract to reduce the look of stretchmarks and helps to keep the skin feeling supple. Apply daily in circular motions for maximum benefits.
Smooth the Look of Fatty Skin - B-Flat also has pink pepperslim to help reduce the appearance of fatty skin on the belly. This ingredient may cause a warming sensation on your skin, which lets you know that it is working.
Our products are made in the USA, paraben-free, SLS-free and cruelty-free.
We're Only Happy When You Are - Your satisfaction is our top priority here at MAËLYS Cosmetics. If, within 60 days, you are not satisfied with our product, let us know right away so we can make things right.
B-Flat is a cream that enables your belly to get smoother and firmer. Being the brand's best-selling cream, it is proven to help your belly get rid of those stretch marks. So, with this cream, you now have reduced marks and a smooth and soft belly. And if you're worried about cellulite, then you don't have to anymore because not just stretch marks, cellulite will be reduced as well with B-Flat.
B-Flat Ingredients
The role of the prime ingredients makes the product worth trying. So let's look at some of B-Flat's elements to avoid allergies.
Avocado Extract
Using avocado extract in your skincare is bathing your skin with vitamins. Enriched with Vitamins A, D, and E, it is an excellent moisturizer that increases collagen metabolism. They also help protect your skin from damage caused by UV rays, and hence even traits sunburns. It also helps in minimizing oxidative stress and helps in skin firmness.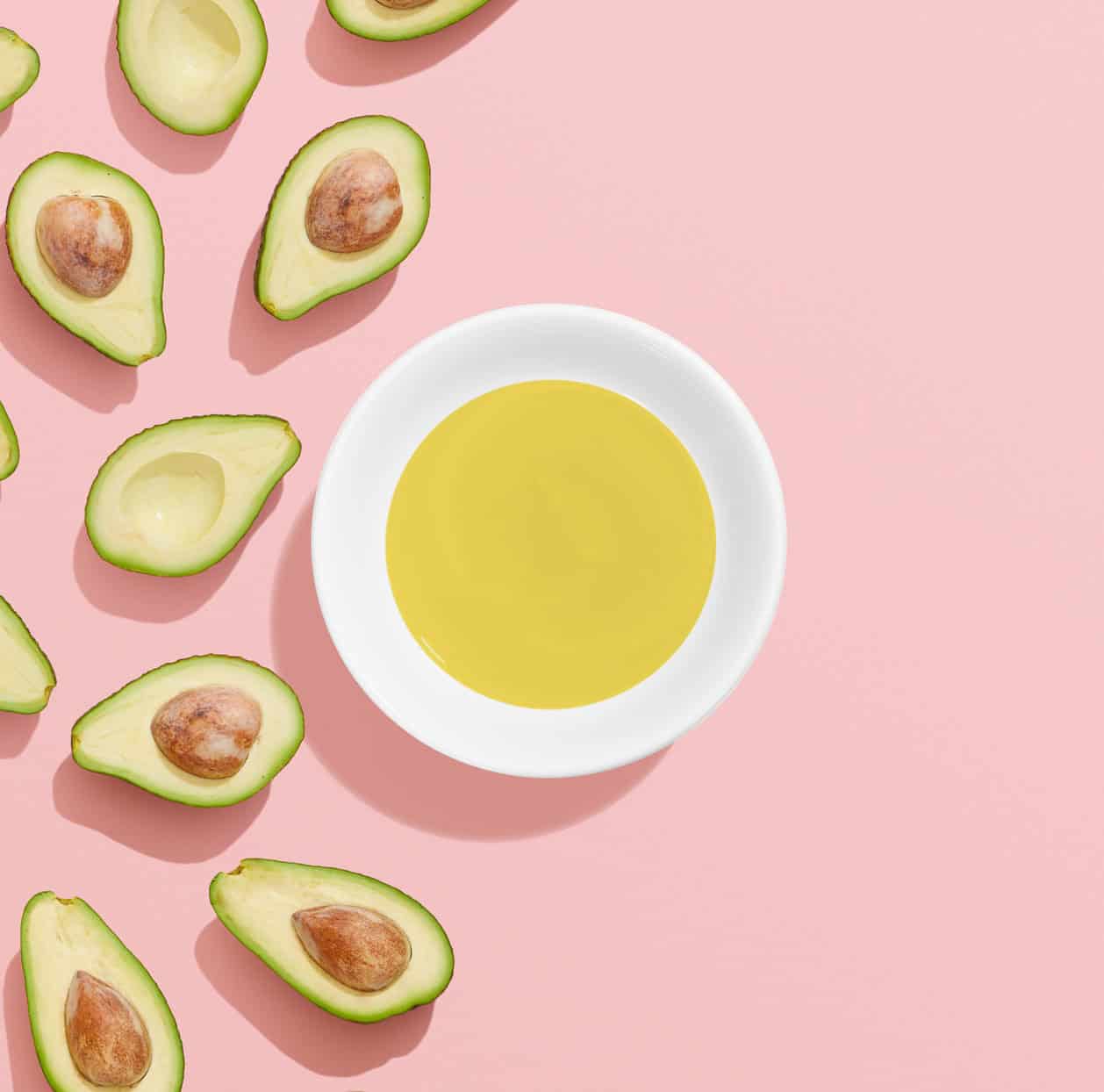 Bentonite
Bentonite clay is known to provide several medical as well as beauty-related pros. It is famous for treating acne and breakouts on your skin. It also can remove any dirt, oil, or sebum from the surface of your skin. Not just that, while providing these benefits, it also helps your skin feel calm by calming down breakouts or inflamed areas. And so, with these benefits, it is said to reduce the appearance of marks or cellulite, so voila! There is the main ingredient in doing the job!
Shea Butter
If you are into moisturizers or even skincare, you should know how many benefits shea butter has. It is because it is infused with high concentrations of fatty acids and vitamins that make it an excellent moisturizer. It even helps in soothing the skin as it has some anti-inflammatory properties. Vitamin E is said to help shea butter become a potent skin brightener. So be it moisturizing, soothing, softening, or even skin brightening, Shea Butter has everything.
Pink Pepperslim
Considering this product, cellulite and stretch marks are our primary concerns. So keeping that in mind, B-Flat contains Pink Pepperslim that can fight cellulite and boosts cell metabolism. It also helps revive microcirculation and reduce the size of a person's waist. It has lipolytic properties, because of which Pink Pepperslim is different from other fat burners. The tiny fat droplets are restricted from turning into large ones, and hence it smoothes out the look of fatty skin.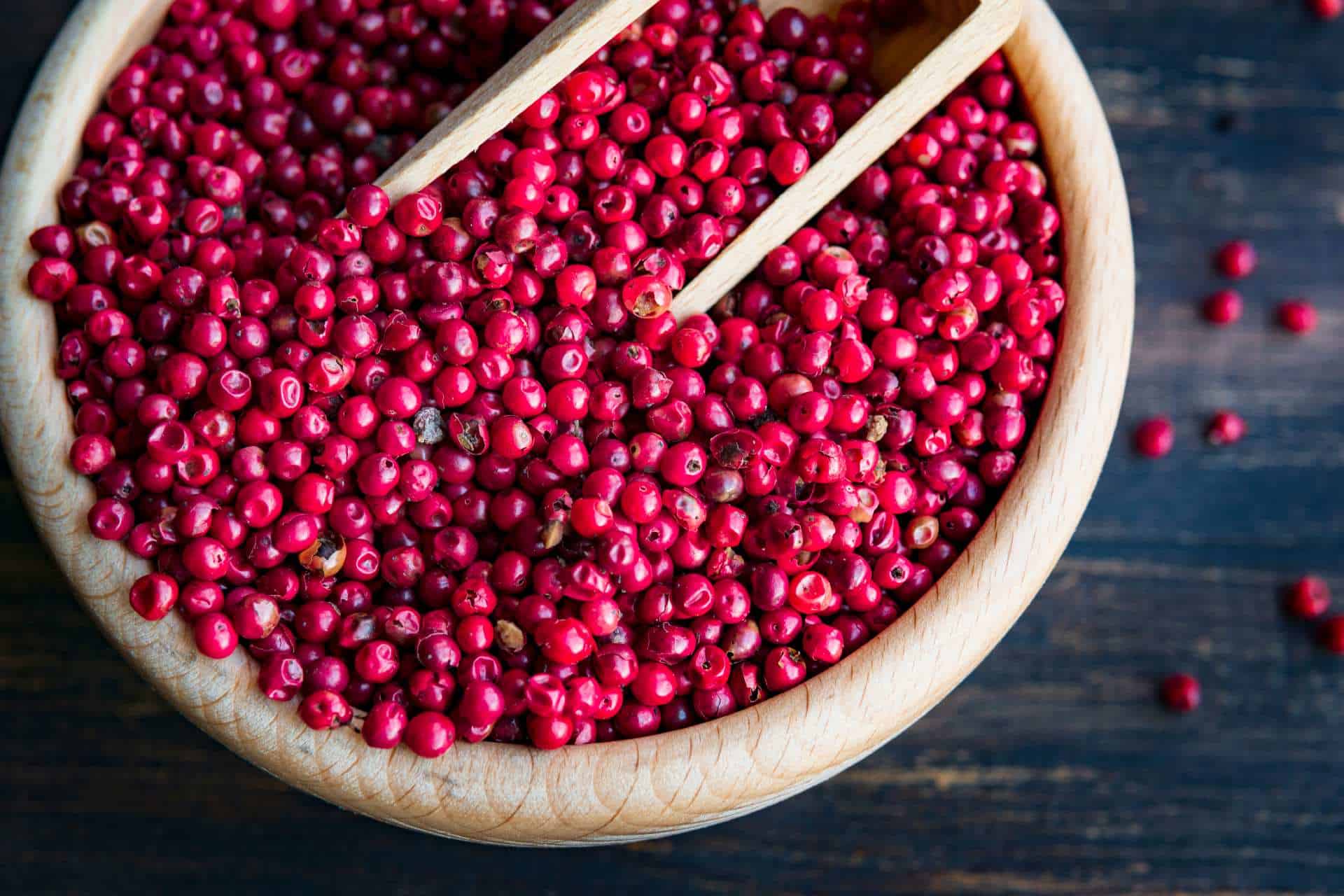 Squalane
The B-Flat cream is also composed of Squalane, the updated version of squalene. It is a natural emollient, so it has good moisturizing abilities. It contains antioxidants that combat free radicals and skin damage. With constant use of squalane, you can quickly achieve firmer skin because of the boost in collagen production.
How To Use B-Flat Cream?
Applying B-Flat cream is just how you use other creams, a simple one. Just follow the below-mentioned steps to get it done the right way.
With clean hands, squeeze out some amount of the cream.

Apply it to the areas where you have stretch marks. Also, apply it to the loose skin present near your belly area.

After applying it, massage it gently in circular motions. Keep doing it until the cream is absorbed into your skin.

While you do this, you may encounter a warming sensation in areas where you applied the cream, but worry not; it is normal.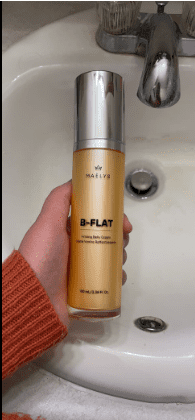 Benefits
Anyone, irrespective of gender, can use it.

It contains some very beneficial ingredients like shea butter and avocado extracts.

The presence of Pink PepperSlim helps in firming the skin.

Bentonite present in the formula helps in reducing the appearance of stretch marks.

It not only works on reducing stretch marks but also acts as an anti-cellulite treatment.

As per an assessment conducted on 30 people 56 days later:
93% of people experienced smoother belly skin.

86% of them said the stretch marks are less visible.

93% noticed an improved skin quality because of the cream.
Vegan.

Cruelty-free.

Free from parabens and sulfates.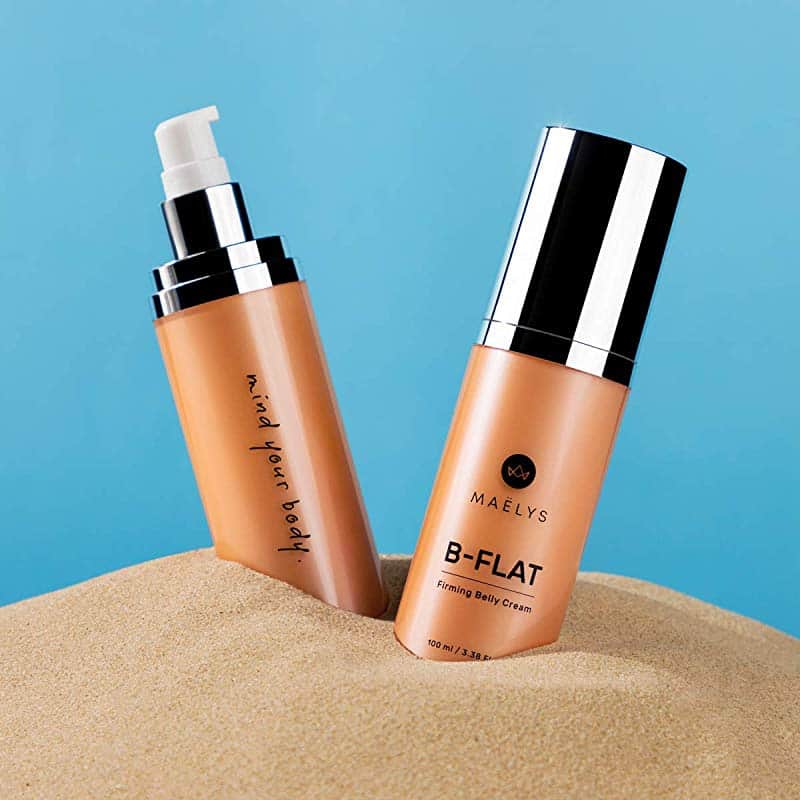 Drawbacks
Some people experienced intense burning sensations, which made them get rid of the cream they had applied.

It falls on the expensive side.

Some people even experienced itching in the applied areas.
B Flat Reviews Before And After | What Do The Customers Say?
Maggie B said, "The cream does work very well!! However, as a woman going through the menopause phase, the burning was hotter than ever. Though they mentioned in the description a 'mild warming sensation,' they should have said, ' if you are in your menopause phase, then you should apply it at night when your house and environment are chilly cold. After using it, place some ice packs to combat burning feelings.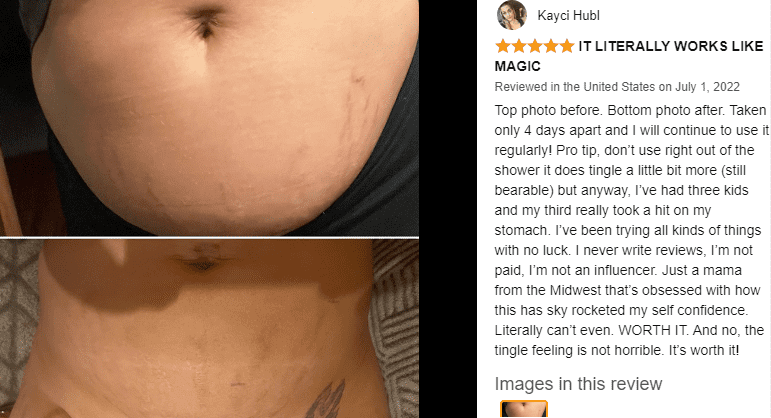 Mostly the feeling is a mild warm sensation, but the moment the hot flash starts, you will have to empty your fridge or the freezer so you can sit in it. Apart from all these, the product does the job."
Cari Cutcher disappointedly commented, '" can't 'adhere to the fact that B-Flat cream has got so many five-star reviews. The burning sensation after applying it is powerful. Initially, when I used it for the first time, I got scared because of how much it kept giving a burning sensation. Moreover, it even made my skin appear like it had some hives.
It is humorous how I believed the burning feeling meant the product was working because if it is causing pain, it must be working! But all jokes on me; even after using the cream two times a day, which lasted for more than a month, I saw no results. The stretch marks I had were not reduced, and I am sure it did not make my skin firmer. It is a total waste of money."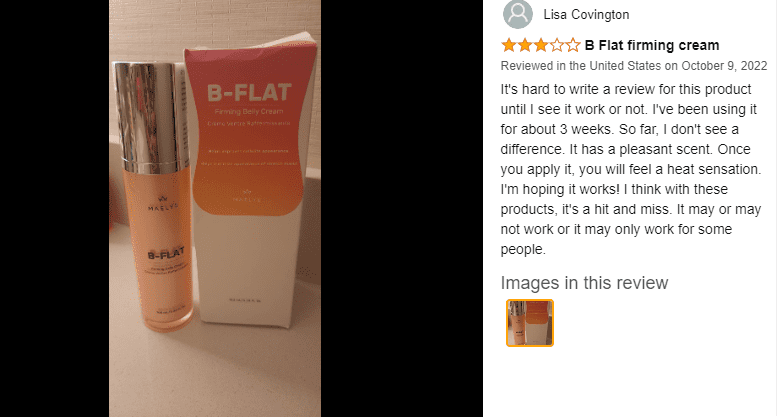 Another user C_Morphis left a comment saying, "I tried this cream because why not. The product says it fades the appearance of stretch marks. Though I had a few stretch marks, what I noticed was that they were gone. But considering the tightening of my tummy, I might have to use it a little longer. I can say that the cream is working, but I need to give it more time. I have been using it for 4 weeks now and am in love with it. I plan to get the brand's other arms and booty products!"
FAQs | B Flat Reviews
Can pregnant or lactating women use B-Flat cream?
As per the brand, all its products are safe to use during breastfeeding or pregnancy. However, it is best recommended to consult your doctor before you use the cream.
Why Does Maelys B-Flat Cream Burn?
Yes, B-Flat cream may cause a mild warming sensation for some people due to its ingredients, but it is not a cause for concern. Sarah crafted an absolute guide reporting this issue; read here.
How many times do I use B-Flat?
The brand recommends applying the cream two times a day. If you have sensitive skin, you may use it once daily. Once you feel you have gotten your results, you can skip a few days and apply it about three times a week.
Closure
All those beauty standards people set are words that should have no meaning. But for some people, stretch marks and cellulite may significantly factor in losing confidence. So to combat that problem of yours, B-Flat comes into action. But to check whether or not it is worth giving a shot, we have prepared this article, B Flat reviews, for you. So now it's time you take action and boosts that confidence!
Rebecca is a skilled writer with a passion for makeup and skincare. With years of experience in the beauty industry, she has a deep understanding of the latest trends and products and a talent for creating engaging content that resonates with her readers. Whether she's writing about the latest skincare products or sharing her favorite makeup tips, Rebecca's writing is always informative, entertaining, and inspiring.